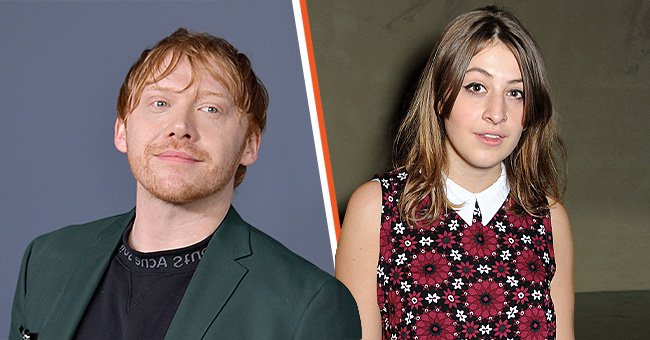 Getty Images
Rupert Grint Kept Relationship with Girlfriend of 10 Years Georgia Groome a Secret - They Are Now Parents to a Baby Girl
Actor Rupert Grint learned some magic tricks when portraying Ron Weasley in "Harry Potter" and hid his relationship with fellow actress Georgia Groome for a decade, but they are now raising a child.
Not every Hollywood star likes to post photos of their significant other on social media or talk about their private life during interviews. "Harry Potter" star Rupert Grint is one of them.
Almost nobody knew about his relationship with fellow actress Georgia Groome for ten years. When their baby girl was born, though, their romance became impossible to keep under wraps.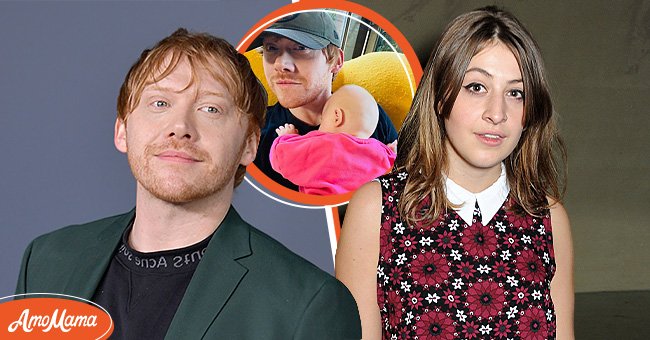 Rupert Grint on November 19, 2019 in the Brooklyn Borough of New York City [left]. Grint and his daughter Wednesday in November 2020 [center]. Georgia Groome on November 13, 2013 in London, England [right] | Photo: Getty Images - Instagram/Rupert Grint
MEETING GEORGIA GROOME
Like Grint, Groome is an English actress. She was born in February 1992, grew up with her family in Nottingham, and started working in the entertainment industry in the 2000s.
Acting was not new in her family. Her mother, Fiona Watson, was a drama and vocal coach at Nottingham Television Workshop. When Groome was old enough, she got acting lessons from the same place.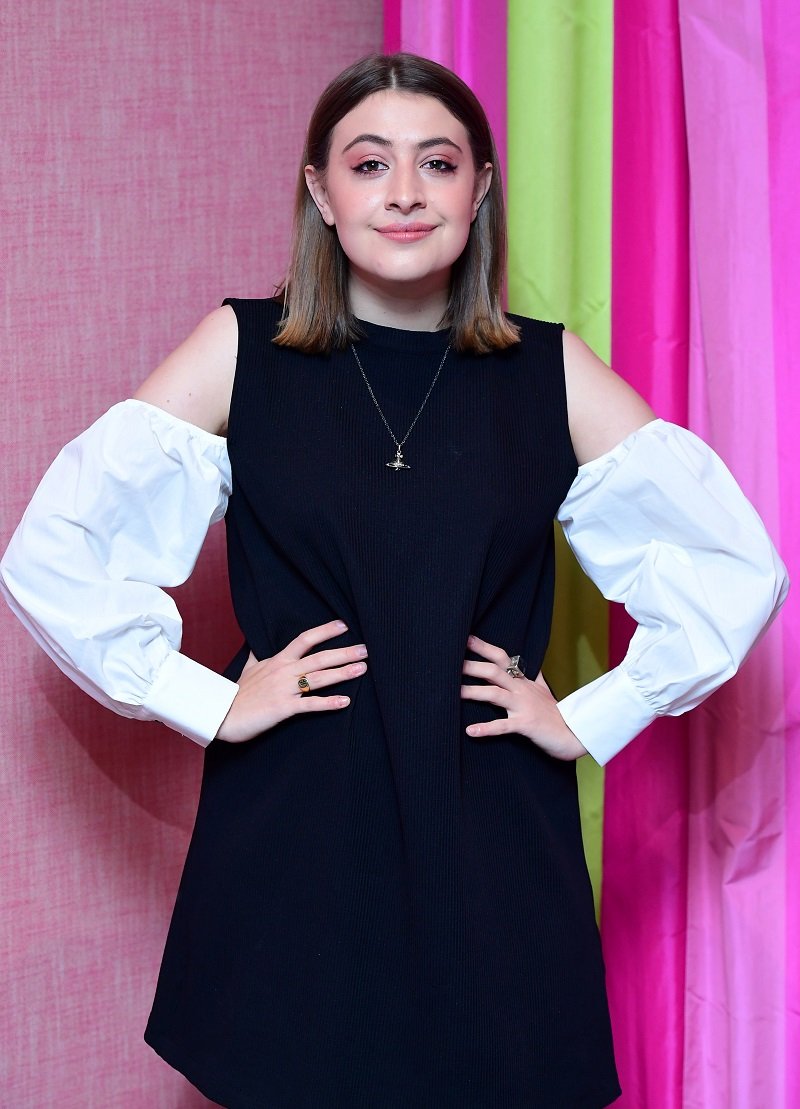 Georgia Groome at the Soho Hotel, London on October 10, 2017 | Photo: Getty Images
Her acting debut came in the 2001 TV film "A Fish Out of Water." However, one of the first times she showed audiences she was talented was in the 2006 crime drama "London to Brighton," portraying Joanne.
Still, the project that shot her career to fame was "Angus, Thongs, and Perfect Snogging." In the 2008 teen cult classic, Groome starred as Georgia Nicholson alongside Aaron Taylor-Johnson ("Nocturnal Animals") and Eleanor Tomlinson ("Poldark").
For her performance, Georgia Groome took home the Best Child Actor award at the Buster International Children's Film Festival. She has revealed a few details of her life on social media, including that she collects bees and is a "Drag Race" fan.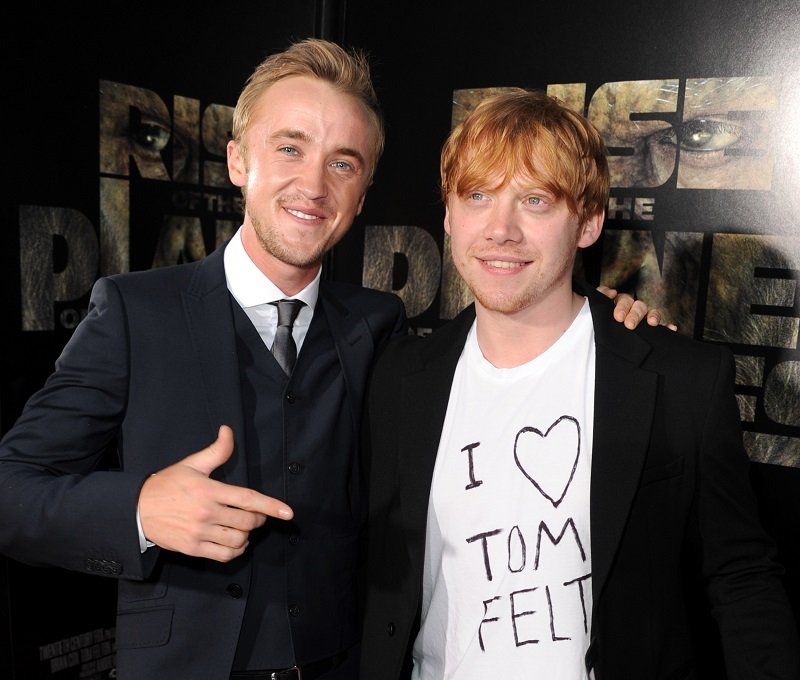 Tom Felton and Rupert Grint on July 28, 2011 in Los Angeles, California | Photo: Getty Images
GROOME AND GRINT'S RELATIONSHIP
Since Grint and Groome prefer to keep the details of their personal lives away from the spotlight, it is unclear when the lovebirds met. However, sources claim that they have been dating since 2011.
In 2018, rumors about their relationship made the rounds on the internet for the first time after a grainy picture of them circulated on Twitter. Later that year, Grint opened up about his plans and revealed he wanted to have children.
It was worth waiting for him, especially because the first image he posted showed his daughter.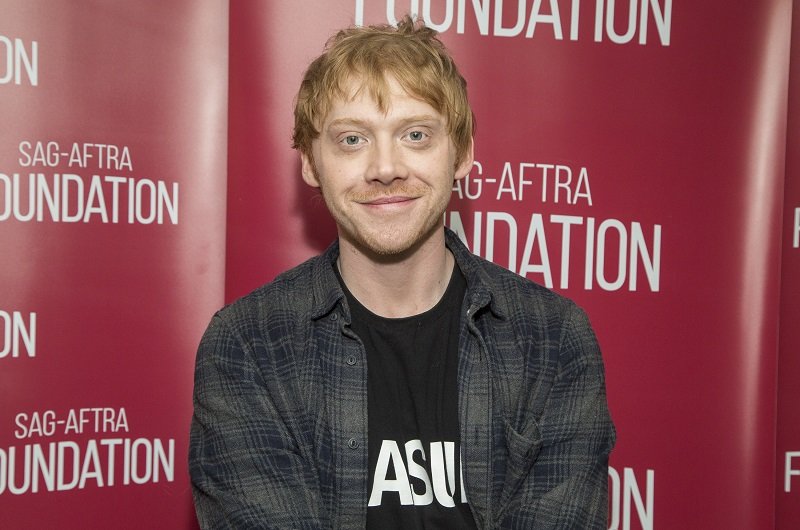 Rupert Grint on March 7, 2017 in Los Angeles, California | Photo: Getty Images
The actor confessed that turning 30 felt "strange" as he didn't feel that old and was unsure about his future. He wanted to "go with the flow," work on exciting projects, settle down, and have kids "soon."
Rupert Grint and Georgia Groome sparked marriage rumors when she was seen wearing a gold ring on her wedding finger in 2019. Their fans only got confirmation of their relationship in April 2020, when she showed off her baby bump for the first time.
Rupert Grint on March 13, 2017 in New York City | Photo: Getty Images
Groome and her boyfriend were photographed in North London buying supplies amid the coronavirus lockdown. One day later, Grint's representative confirmed that the couple was expecting a baby and asked people to respect their privacy.
On May 7, 2020, Grint and Groome announced they had welcomed a daughter, but people needed to wait six months before finally seeing the child's first photo.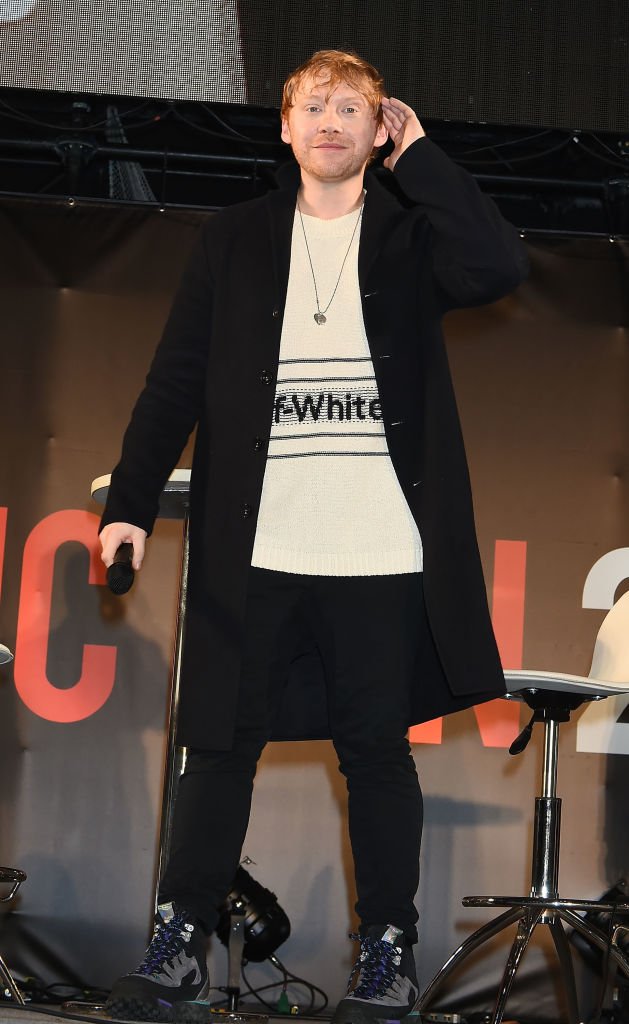 Rupert Grint on November 24, 2019 in Chiba, Japan | Photo: Getty Images
INTRODUCING HIS DAUGHTER
Rupert Grint joined Instagram on November 11, 2020. Apart from calling himself "Grint of the Gram," the actor joked that he was only ten years late using the social media platform.
It was worth waiting for him, especially because the first image he posted showed his daughter. Grint appeared wearing a black shirt and cap while holding his baby in the photo.
He wrote the unusual name of his daughter in the caption: Wednesday G. Grint. His Instagram account also became the fastest to get one million followers, leaving Sir David Attenborough and Jennifer Aniston's pages behind.
In January 2021, Grint confessed that he was still coming to terms with being a dad, but he loved it. After saying parenting changed him, he explained:
"It kind of happened overnight, lifestyle-wise. I stopped smoking straight away. I've started sleeping so much better — I used to be a horrific insomniac, now I'm sleeping."
MORE DETAILS ABOUT WEDNESDAY
Grint added that raising his baby during the pandemic made the entire experience more intense, mainly because he and Groome didn't get much help.
Instead of freaking out, Grint felt "weirdly relaxed." Despite the days that his daughter needed plenty of attention, raising Wednesday was calming for him.
Grint labeled his relationship with Groome as very natural because they are best friends.
He admitted that, as new parents, he and Groome wanted as much support from their family as possible, but the pandemic made that impossible.
However, they discovered that doing almost everything for themselves was also positive. Georgia Groome and Rupert Grint developed a deep bond with Wednesday and didn't have many opinions about taking care of her.
Although his portrayal of Ron Weasley in "Harry Potter" made him a star, he felt his childhood was taken over. Still, he wouldn't mind if Wednesday took on a similar role.
Grint pointed out that he wouldn't like his daughter to give her anonymity lightly, but he wouldn't oppose such an opportunity because he had a great experience and regrets nothing.
Since Wednesday was born in the middle of the pandemic, she spent almost her entire first year inside the couple's home. Grint admitted that he could not wait to take Wednesday everywhere, including the beach.
Grint, who is close friends with Tom Felton (Draco Malfoy in "Harry Potter,") also joked that he would take his daughter to the pub. Finally, Grint labeled his relationship with Groome as very natural because they are best friends.
After saying that it was difficult to pinpoint what made their relationship work so well for so long, Grint said they were "kind of" the same person and thought the same way.
Nowadays, Rupert Grint is one of the main stars in "Servant," a psychological horror TV series executive produced by "The Sixth Sense" writer and director M. Night Shyamalan. In Georgia Groome's case, her last acting gig was in 2018's "Period Piece." What a lovely couple!
Please fill in your e-mail so we can share with you our top stories!