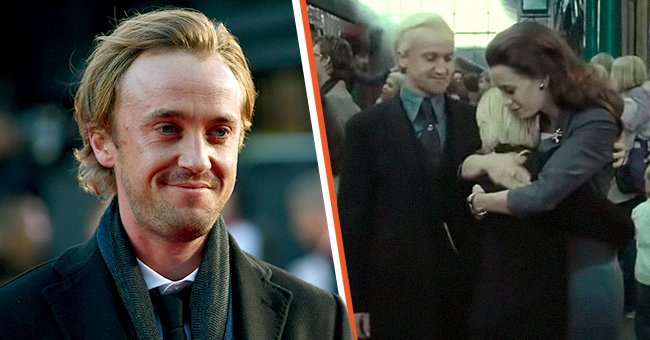 youtube.com/Harry Potter Folklore | Getty Images
Tom Felton's Real-Life Relationship Appeared in 'Harry Potter' When His Ex-girlfriend Played Draco Malfoy's Wife
Tom Felton once stole his "Harry Potter" co-star Emma Watson's heart playing Draco Malfoy. He also co-starred alongside his former longtime girlfriend, Jade Olivia, in one of the franchises.
In the final scenes of "Harry Potter and the Deathly Hallows: Part II," Tom Felton appeared alongside his on-screen wife, Astoria Greengrass, as they sent little Scorpius off to Hogwarts.
What beloved fans of the "Harry Potter" franchise may not know is that Jade Olivia played the role of Greengrass – Felton's real-life girlfriend at the time.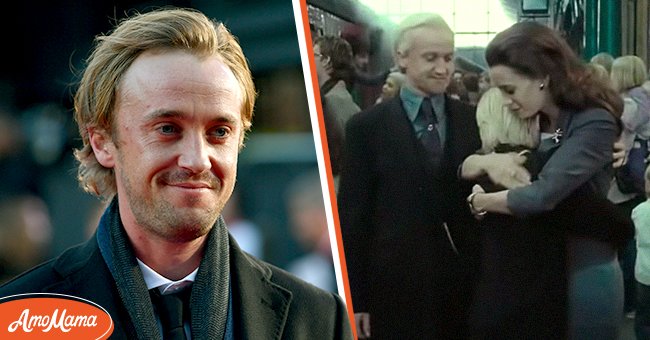 Pictured: (L) Actor Tom Felton attends the "A United Kingdom" Opening Night Gala screening during the 60th BFI London Film Festival at Odeon Leicester Square on October 5, 2016 in London, England. (R) Tom Felton as Draco Malfoy and his wife Jade Olivia as Astoria Greengrass with their son Bertie Gilbert as Scorpius on "Harry Potter and the Deathly Hallows: Part 2" | Photo: Getty Images and YouTube/@HarryPotterFolkore
ROMANCE & STINT ON 'HARRY POTTER'
According to the "Harry Potter" fandom page, Olivia is a stunt assistant and was in a relationship with Felton for seven years. The pair broke up in 2016.
Before they went separate ways, the 34-year-old musician was asked back in 2015 who his best friend was, and he said it was the actress:
"My girlfriend, Jade. Having someone who truly understands you, where you don't have to sugar-coat things and where most conversations can be held with just a look, is rare."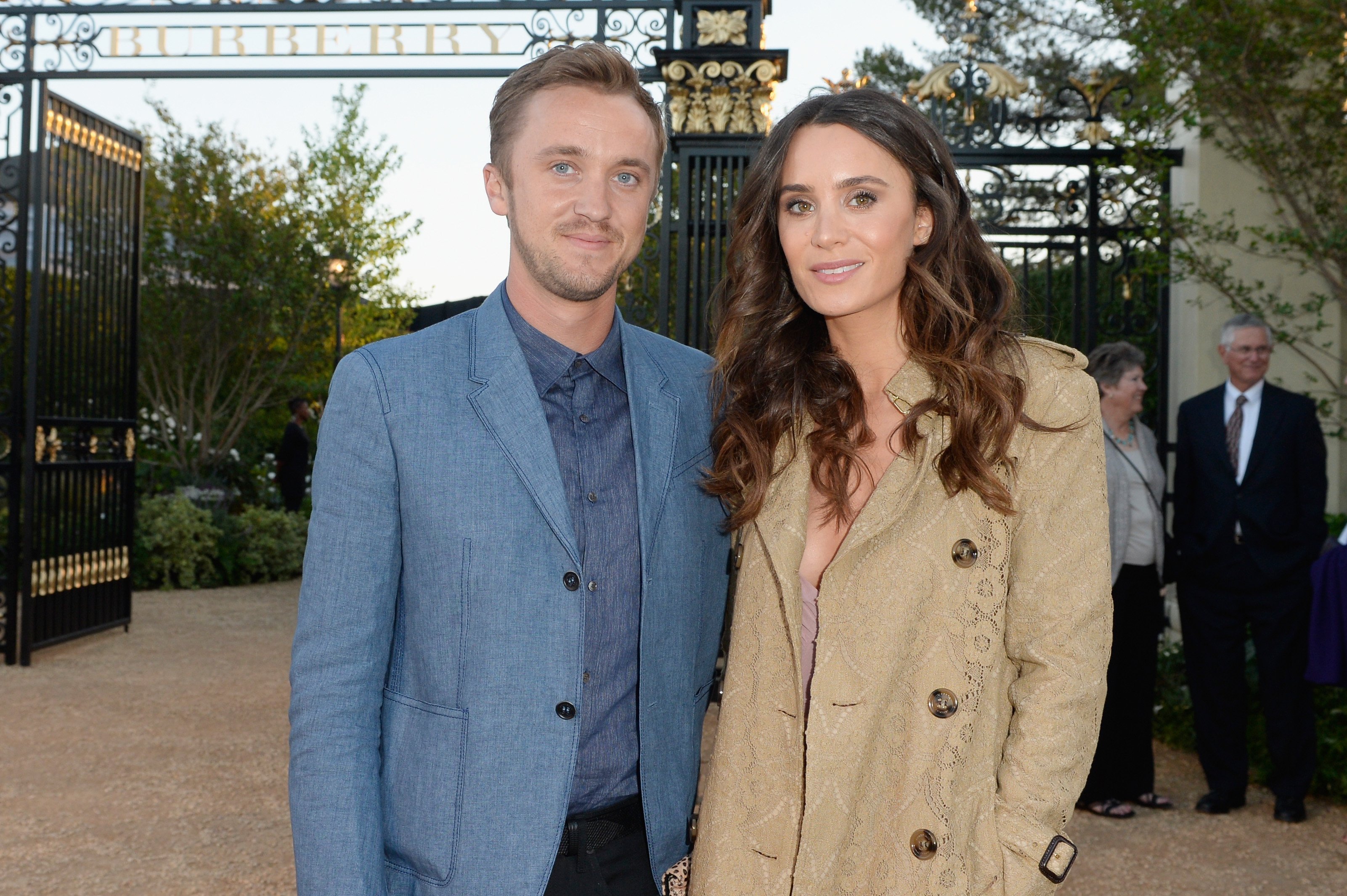 Tom Felton and Jade Olivia attend the Burberry "London in Los Angeles" event at Griffith Observatory on April 16, 2015 in Los Angeles, California | Photo: Getty Images
Playing the central role in the popular children's series, Felton managed to convince Olivia to take on the small part in the final movie and revealed to MTV that she was hesitant at first:
"She was at first reluctant, but I pulled her arm and twisted it. She was filming with me for three days at King's Cross. We were very excited."
Felton once joined Olivia's family on a break in southern Italy during their longtime romance. They were pictured out and about in the city of Leece, taking a stroll before having lunch with Olivia's parents.
At the time, the duo had only returned from their romantic getaway in Maui. Felton showed affection for his then-love by capturing their time together from a candle-lit dinner and expressed that Olivia made him feel like a king.
The actor revealed that he and Olivia traveled a lot and were not used to their kitchen; therefore, they opted for online menus when spending time indoors.
RUMORED ROMANCE WITH EMMA WATSON
While things between him and Olivia, 34, did not work out, he was rumored to be linked to "Harry Potter" castmate Emma Watson.
The two had posted a sweet photo in their pajamas while on holiday together in South Africa in 2019 when the speculations surfaced.
But before that, rumors already swirled when Watson, 31, admitted in 2011 that she used to have a crush on the "Origin" star, saying:
"For the first two movies, I had a huge crush on Tom Felton. He was my first crush."
The outspoken activist added Felton knew about her having a crush on him and that they both talked and still laughed about it till now while explaining they are good friends.
Meanwhile, in an interview with Entertainment Tonight in June, Felton shared they had been pals for a long time and adored Watson. He added that she was fantastic and thought highly of her.
Please fill in your e-mail so we can share with you our top stories!