Tom Felton Pens a Heartfelt Tribute after His 'Harry Potter' Mom Helen McCrory Dies Aged 52
Many tributes have poured in for the late movie star Helen McCrory. The latest is from Tom Felton, who played her son Draco Malfoy in the "Harry Potter" series. 
Almost three days after Helen McCrory passed away, her son in the fantasy series, "Harry Potter," Tom Felton, penned down a heartfelt tribute to her with a touching post on Instagram. 
He expressed how much pain he felt saying goodbye to her sooner than he expected and praised her for being such a big contribution to his life.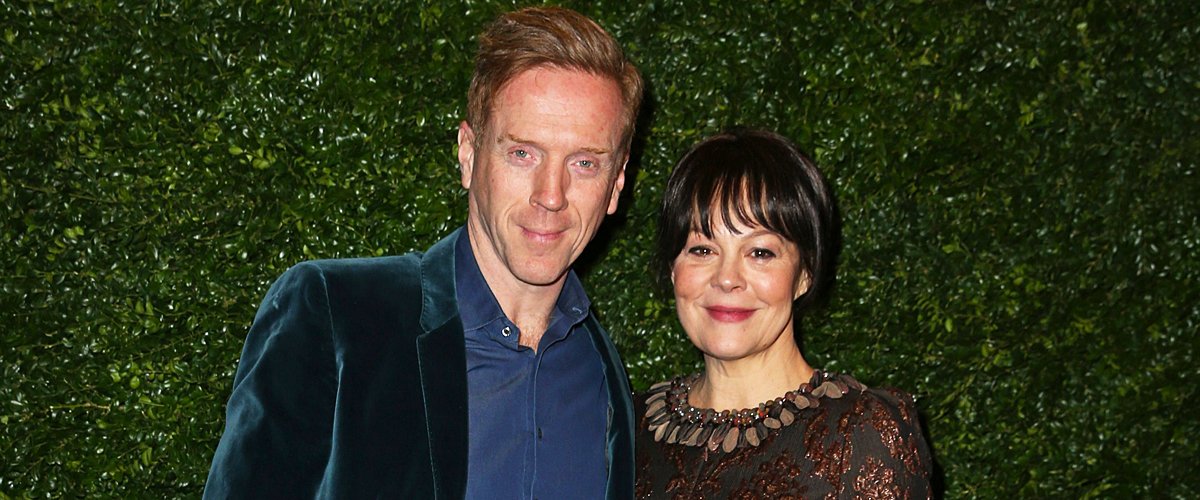 The caption of the post read: "So sad to say farewell so suddenly. I never took the chance to tell her, But she helped shaped me as a person so much- on and off the screen..."
The heartwarming post included a photo of the late "Harry Potter" actress standing with her onscreen husband and son in a scene from the movie as she stood in front of a crowd.
Give money today to help find a cure for the horrible disease that is cancer #WorldCancerDay pic.twitter.com/xajavzg9FS

— Damian Lewis (@lewis_damian) February 4, 2017
Helen looked youthful, acting as the matriarch of the fearsome Malfoy family. She was gallantly dressed in a black gown in the image, rocking her blonde and brown hair while Felton stood by her side in his black outfit.
Reactions poured in as fans shared in Felton's pain. "sending so much love ♡," someone commented. The "Peaky Blinders" actress died on April 16 following her battle with cancer. 
Jason Isaacs, who also featured as her husband in the movie "Harry Potter," shared his thoughts on Helen McCrory's demise in an Instagram post. 
He said Helen and himself auditioned for a movie decades ago, and she was funny, naughty, and had a huge heart noting that she was the greatest actress he had ever seen. 
Her onscreen family was not the only ones affected by her demise following the tribute penned down by her husband, Damian Lewis. 
Spies are in the house http://t.co/7Nouzs5B5O. For my friend Charlie. Buy his book, he's a good writer.....

— Damian Lewis (@lewis_damian) May 1, 2014
He described his late wife as a brilliant woman who loved everyone also living by the principle of kindness and generosity, putting things into the world to make it a better place. 
The "Harry Potter" star lived a very fulfilling life, especially in the movie industry, as her acting prowess preceded her name. She featured in several mind-blowing films.
#Fearless star Helen McCrory: "We're all pioneers as women now because there's no blueprint" https://t.co/JhFkTv9lnW pic.twitter.com/xr2eR1cbxt

— Radio Times (@RadioTimes) June 12, 2017
A fellow actor, Matt Lucas, came forward to reveal that Helen McCrory was not only going to be remembered for her stage and screen performances but also her selflessness and generosity. 
The star had been married to Lewis since 2007, and the couple shares two children, Manon McCrory Lewis and Gulliver Lewis. May her soul rest in peace!