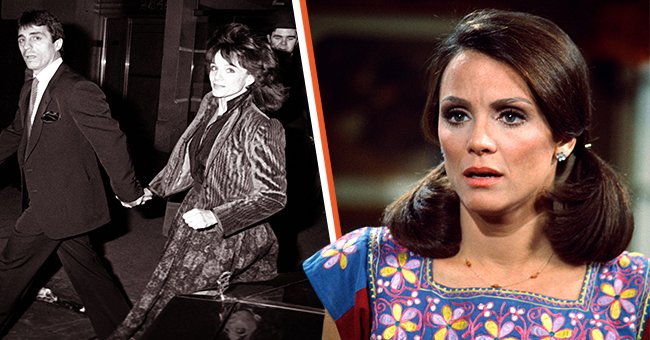 Getty Images
Valerie Harper Was Given '3 Months to Live' & Recommended to Be Put in Hospice Care - Husband Was Against It
Valerie Harper was best known for playing the character of Rhoda in the sitcom "The Mary Tyler Moore Show," which marked an era in the history of television in the United States.
As she grew older, she began battling brain cancer after beating lung cancer, and the doctors once suggested that she go into hospice care.
But her devoted husband Tony Cacciotti declined, was always by her side, and promised never to leave her as long as he was capable of caring for her.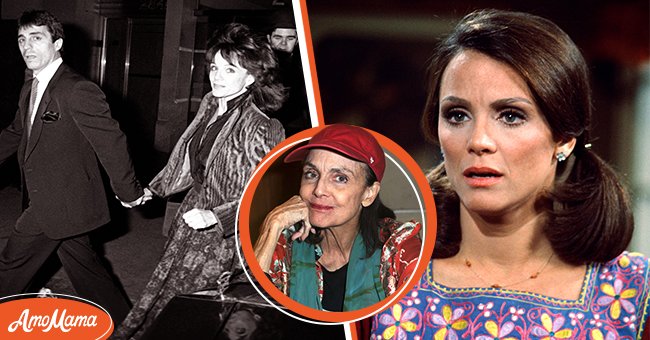 Tony Cacciotti and Valerie Harper at the Night of 100 Trees After Party on December 7, 1982, in New York (left), Valerie Harper as Rhoda Morgenstern Gerard on "Rhoda" (right), Valerie Harper at The Hollywood Show on October 21, 2017, in Los Angeles (circle) | Photo: Getty Images
ABOUT VALERIE HARPER
Valerie Kathryn Harper was born on August 22, 1939, and began her career as a chorus girl and dancer on Broadway. In 1959, she starred in "Li'l Abner."
She also studied acting with John Cassavetes as one of her teachers while supporting herself with odd jobs and was once a hatcheck girl at Lutèce.
Harper broke into television with an episode on "The Doctors" while also playing several characters in a comedy record, "When You're in Love, the Whole World is Jewish."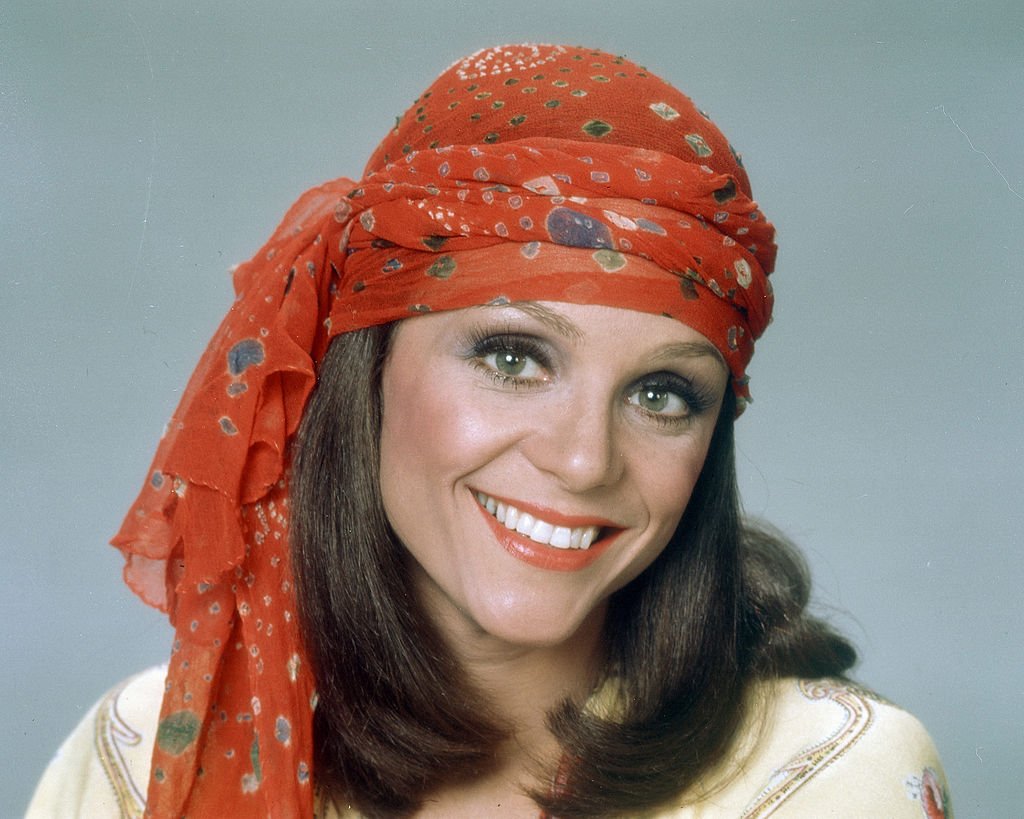 Portrait of Valerie Harper in 1975 | Photo: Getty Images
Her stage performance drew the attention of a casting agent, who invited her to audition for the part of Rhoda Morgenstern on "The Mary Tyler Moore Show."
She played her role on the sitcom as a regular guest from 1970 to 1974, and her role allowed her to win three Emmy Awards for Best Supporting Actress in a Comedy.
The public's affection for her character prompted the producers to create a spin-off, "Rhoda" from 1974 to 1978. The spin-off earned her two more Emmy Awards, but as Best Actress in a Comedy.
In 1986, she returned to comedy with the series "Valerie," where she played the role of a working mother of three sons with an absent pilot husband.
After a salary dispute, Harper was fired from the show in 1987 but won a wrongful termination suit against the production company. The show was then renamed "Valerie's Family" before changing it to "The Hogan Family."
Since then, Harper has been super productive as she has made numerous appearances in various TV series, including "Sex and the City," "Melrose Place," and the 17th season of "Dancing with the Stars."
She also appeared in the films "Freebie and the Bean" and "Golda's Balcony," and she returned to Broadway a few times before writing her memoir, "I, Rhoda," in 2013.
HOW HARPER MET HER HUSBAND
After her big break in Hollywood, Harper decided to get in shape for the 1979 movie "Chapter Two." That was when she met the American Actor, Producer, and Author Tony Cacciotti.
He was once a former celebrity personal trainer who took on her training, and over time, their platonic friendship became a romantic one.
Cacciotti had gotten an early start as a teen by lifting weights in Spring Grove, Pennsylvania. The actor was responsible for the six-pack abs, chiseled, toned tummies of Richard Gere, John Travolta, and others.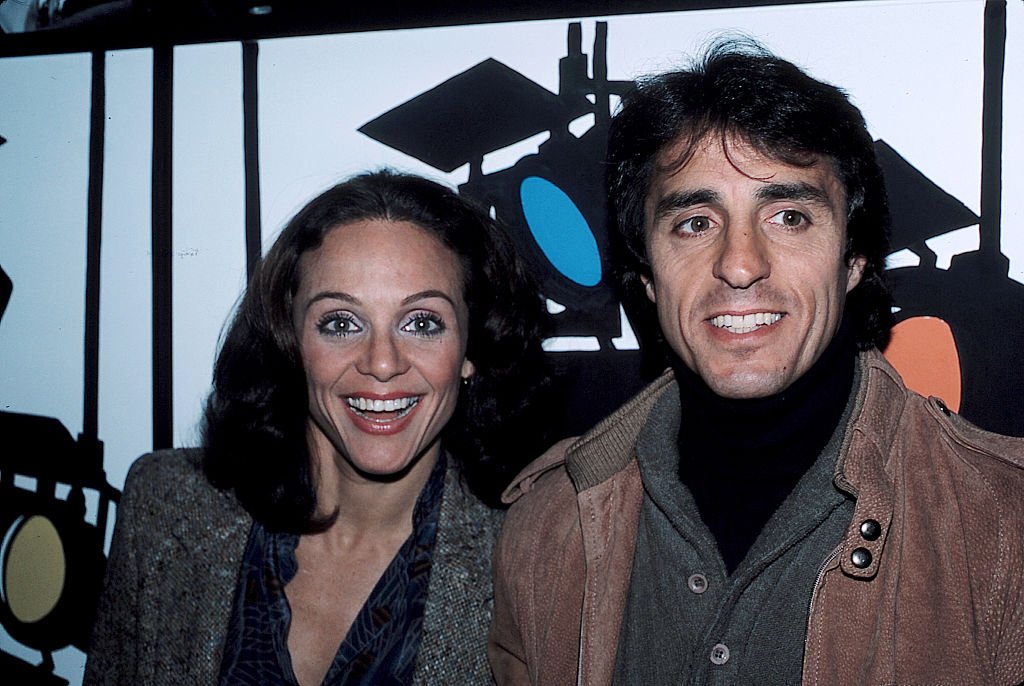 Valerie Harper and Tony Cacciotti at the N.A.T.P.E. Television Convention in New York City in March 1981 | Photo: Getty Images
When they met, Harper had just been divorced from her first husband, Richard Schaal, whom she married in 1964 while Cacciotti was a twice-divorced father.
Harper and Cacciotti dated for seven years before getting married in 1987 and never had any children together. In 1983, they adopted a girl because Cacciotti already had four boys. Their adopted daughter was four years old, and they named her Cristina.
HARPER'S HEALTH
In 2009, Harper's health deteriorated when she was diagnosed with early lung cancer, even though she was never a smoker.
Her surgeon removed a lobe of her lung, and her chest came back clear after repeated scans. She never revealed her diagnosis until 2013, when she was diagnosed with leptomeningeal carcinomatosis.
The diagnosis may have been a metastatic recurrence of the lung cancer she had survived. The rare condition develops when cancer cells expand into the fluid-filled membrane surrounding the brain known as the meninges.
Harper was given three months to live with the incurable condition, but she revealed that her cancer was near remission after eight months of battling cancer. After her prognosis, she started taking experimental cancer-fighting drugs.
When she talked about her illness, she said she wanted Americans to see death as a passage and be less afraid of death. She also wanted them to live fulfilling lives.
She was filmed for a documentary by NBC News and was invited to appear on ABC's "Dancing With the Stars," which she accepted because she said her doctors wanted her to exercise.
As she battled cancer, her husband continually cared for her and ensured that she was as comfortable as possible. Even when doctors advised that Harper be moved to hospice care, her husband refused.
He would not listen to the doctors and vowed to do what was best for his wife. He took to her Facebook page to say,
"I have been told by doctors to put Val in Hospice care, and I can't [because of our 40 years of shared commitment] and [...] the amazing good deeds she has graced us with."
He made sure to keep her fans updated about her health as she became continually ill in her last days. When her medical expenses became a burden, a family friend started a GoFundMe campaign where friends and fans made contributions.
HARPER'S DEATH
"
The Mary Tyler Moore Show
" actress gave in after a long battle with cancer and died on August 30, 2019, at 80. Her daughter announced her death on Twitter.
After her death, Cristina revealed that Harper loved to listen to Little Richard and the Beach Boys while she cleaned up the house. They would often be dancing more than working because Harper was always filled with joy.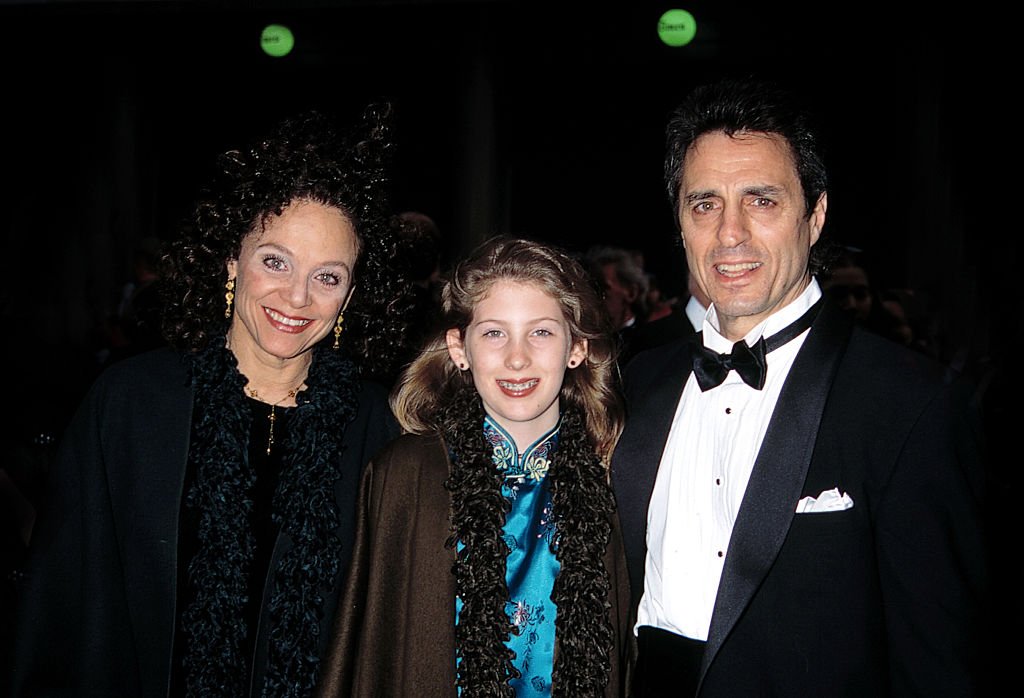 Valerie Harper, Cristina, and Tony Cacciotti at the Broadway opening of "BIG" in New York City on April 28, 1996 | Photo: Getty Images
She also revealed that her father was so grief-stricken that he shut off from the world because he was terrible when accepting death, and Harper was the center of his world — from personal to professional. She was his everything.
Even after her death, Cacciotti has consistently kept memories of Harper alive by updating her Facebook fans. On her birthday in 2021, he took to Harper's page to celebrate her post-humous birthday.
Please fill in your e-mail so we can share with you our top stories!