Getty Images | Instagram.com/bretbaier
'Fox News's' Bret Baier Is a Father of 2 Sons - One 'Could've Not Made' It through 4th Open Heart Surgery
Bret Baier is a father to two young children, one of whom had to have open-heart surgery several times in his young life. The little boy's first three surgeries all occurred before he had turned seven.
Besides being a news anchor for Fox News, Bret Baier is a proud father of two sons, Paul and Daniel. He shares the two young boys with his wife, Amy, whom he married in 2004, and the pair have weathered some storms in their lives.
Bret and his wife initially met while on a blind date together. The Fox News' chief political anchor has had a challenging journey with his eldest son because an ailment was found in Paul at a very young age.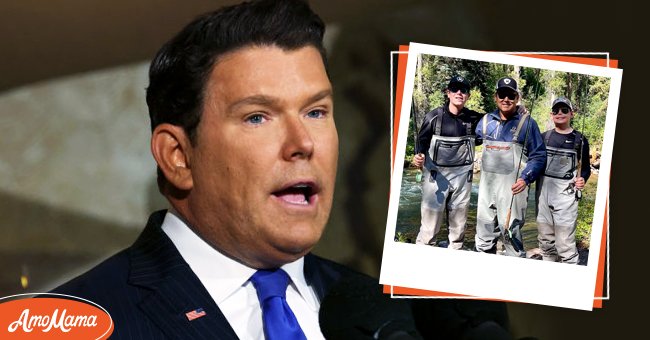 Bret Baier during a dedication ceremony for The Dwight D. Eisenhower Memorial on September 17, 2020, in Washington, DC. and Paul, Bret, and Daniel Baier fly fishing on July 2, 2021 | Photos: Alex Wong/Getty Images & Instagram/bretbaier
PAUL'S DIAGNOSIS
Hours after Paul was welcomed into the world, he was sadly diagnosed with five congenital heart defects. According to an October 2020 USA Today article, Bret recalled the doctor telling him:
"If (Paul) didn't have emergency open-heart surgery in the next few days, that he would die," adding: "It just takes your breath away."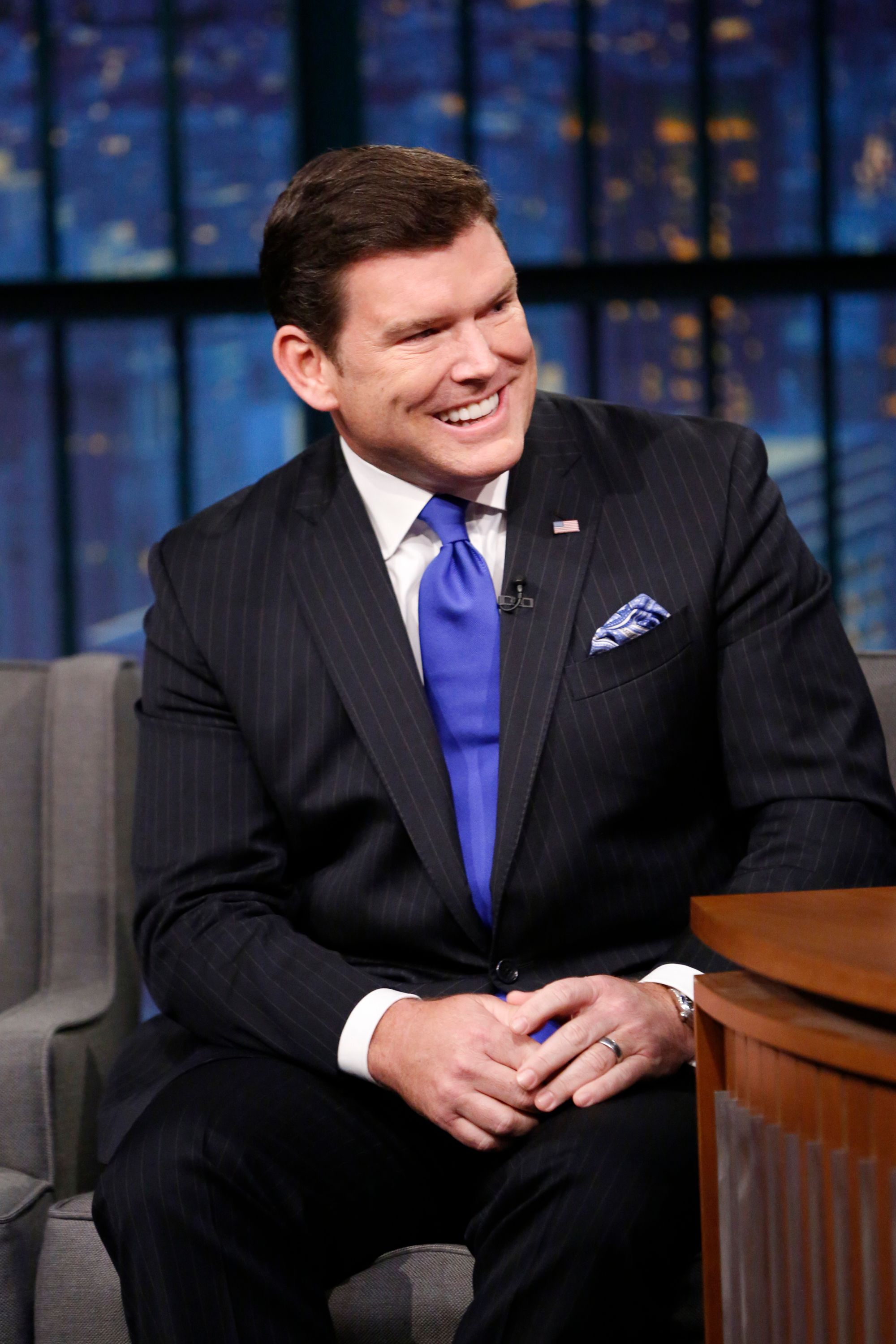 Bret Baier during an interview on season 4 of "Late Night with Seth Meyers" on December 8, 2016 | Photo: Lloyd Bishop/NBCU Photo Bank/NBCUniversal/Getty Images
The news anchor shared how he experienced a high when he had images of his first-born son becoming a Super Bowl quarterback or a Masters champion one day. That quickly turned to the lowest of lows when the diagnosis came.
SON NEEDS FOURTH OPEN SURGERY
Bret described Paul as "a normal kid" despite having had to endure his 10th angioplasty last October to open his arteries. His fourth open-heart surgery was scheduled for December 2020.
The boy's father hoped that would be his last surgery and carry him through his 20s. Bret said Paul was keen on getting it over and done with to return to playing his favorite sports, basketball and golf.
QUESTIONING HIS ILLNESS
However, the star said his son had moments where he struggled. He recalled how some mornings Paul would turn to him while in a hospital bed and would heart-wrenchingly ask Bret why his classmates didn't have to go through what he had to endure.
The journalist would tell his son that God had a plan for him and that he was already passing with flying colors. Bret's son has been walking down that thorny path for a good part of his life.
PAUL'S LONG JOURNEY
In June 2014, Bret told Today that the family had been enduring a tough time. The star explained how they managed to get through Paul's surgeries by praying, holding him, and loving him.
By the time the young boy was seven, he'd already gone through three heart surgeries. Paul was in good health because he was lucky enough to receive organ donations from other children who didn't make it.
He'd gotten life-saving donations of baby aortas from three families. After learning the shocking and devastating news about her son's condition, Amy recalled how she'd gone into "a really low place."
She shared how they made a conscious decision to remain positive and surround their son with positivity and love. Her husband said they hoped to raise awareness about getting through such situations.
ANTICIPATIONS FOR 4TH SURGERY
Bret predicted that his son would probably feel worried and scared but prayerful on the morning of the surgery. He noted how the whole procedure wouldn't be easy for the family and took his breath away.
The "Special Report with Bret Baier" host said the procedure would be in conjunction with his preparations for things like the Super Bowl. He explained that the surgery was a big deal for his family and needed to take time to get ready for it.
PAUL UNDERGOES 4TH SURGERY
On December 3, 2020, the "Special Heart: A Journey of Faith, Hope, Courage and Love" author shared an Instagram photo of Paul, himself, and Amy at the Children's National Hospital.
Paul [Baier] smiled alongside his brother [Daniel Bret Baier] and looked happy and healthy while another family member, their dog, was cradled in Bret's [Baier] arms.
The television personality revealed that the boy was preparing for his surgery at the Washington, D.C. hospital. The procedure was expected to be eight or more hours followed by seven to 10 days in the hospital and six weeks of recovery.
BRET'S THOUGHT'S AFTER 4TH SURGERY
After the successful surgery, Bret spoke to People sharing how they realized afterward that it was the most complicated. The star openly confessed the brutal truth to the publication, stating:
"That surgery was heavy, and clearly, he could've not made it, and we're just really fortunate that he did."
Bret admitted that his family didn't want to repeat the excruciating process. He told People that Paul's connector exploded and sent blood "everywhere" during the surgery, but the boy was now in good health.
MEET PAUL'S YOUNGER BROTHER
The journalist's other son, Daniel Bret Baier, is Paul's younger and only other sibling and brother. He was welcomed into the world at Sibley Hospital in D.C., weighing seven pounds, 13 ounces, and had a full head of hair!
SHOWING HIS BOYS OFF
Even though he's had to go up and down because of his oldest son's health issues, Bret is super proud of his sons. The "Special Heart: A Journey of Faith, Hope, Courage and Love" author often posts images of Daniel and Paul.
In July 2021, he uploaded a thread of Instagram images featuring him and his sons fly fishing. He shared a family picture featuring his wife on Christmas Eve, where they all stood in front of their Christmas tree.
He wished everyone a Merry Christmas and a Happy New Year in the post's caption. Paul smiled alongside his brother and looked happy and healthy while another family member, their dog, was cradled in Bret's arms.
The two images were only some of his family's pictures on social media. There were also photos of his eldest and youngest sons playing golf and one of his wife showing off one of Bret's books.
Please fill in your e-mail so we can share with you our top stories!