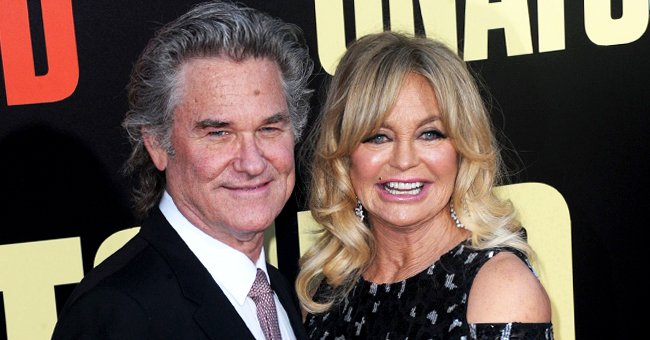 Getty Images
Goldie Hawn and Kurt Russell Were Caught by the Police on Their 'Bizarre and Weird' First Date
Kurt Russell and Goldie Hawn have one of the long-lasting relationships in Hollywood. The famous onscreen duo has been together for over 38 years.
The iconic couple vowed not to marry, but their commitment to each other grows stronger by the day. Their love story started in 1966, but they had their hilarious first date in 1983.
Goldie Hawn and Kurt Russell would never forget their first date. They had a fun and memorable day, from being on set to heading out to the club and having the police involved.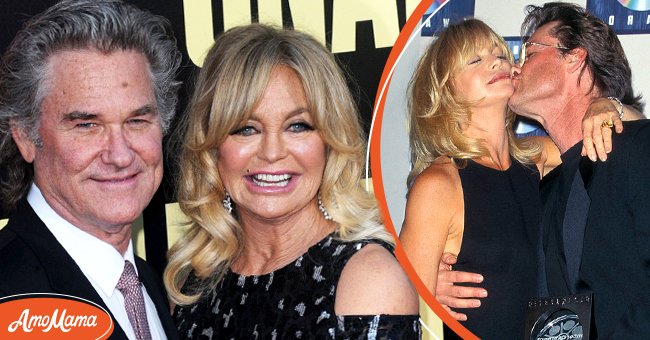 Goldie Hawn and Kurt Russell at the premiere of "Snatched" on May 10, 2017, in Westwood (left), Goldie Hawn and Kurt Russell at the 3rd Annual Blockbuster Entertainment Awards in Los Angeles (right) | Photo: Getty Images
ABOUT GOLDIE HAWN
Goldie Jeanne Hawn was born on November 21, 1945. At three, she started taking ballet and tap-dancing lessons, and at 18, she dropped out of university to start her ballet school.
The actor and producer made her feature film debut as a dancer in 1968 in Disney's "The One and Only, Genuine, Original Family Band." In 1969, she won an Academy Award for Best Supporting Actress for her performance in "Cactus Flower."
In 1980, she earned an Oscar nomination for her role in "Private Benjamin." She has starred in various movies alongside Mel Gibson, Meryl Streep, Bette Midler, Steve Martin, and Susan Sarandon.
Between 1968 and 1973, Hawn was married to Actor and Director Gus Trikonis. She married Musician Bill Hudson in 1975 and became a mother for the first time in 1976.
Her first child is Oliver Hudson and her second child, born in 1979, is the famous Kate Hudson. Her marriage to Hudson ended in divorce in 1980.
ABOUT KURT RUSSELL
Kurt Vogel Russell was born on March 17, 1951. He became a child star and also played baseball in the minor leagues. He made his television debut in 1963, and in no time, Walt Disney himself signed him to a 10-year contract.
Russell became Disney's top star of the 1970s and successfully continued his acting career past his teen years. Russell garnered an Emmy Award nomination for his role in the 1979 movie "Elvis."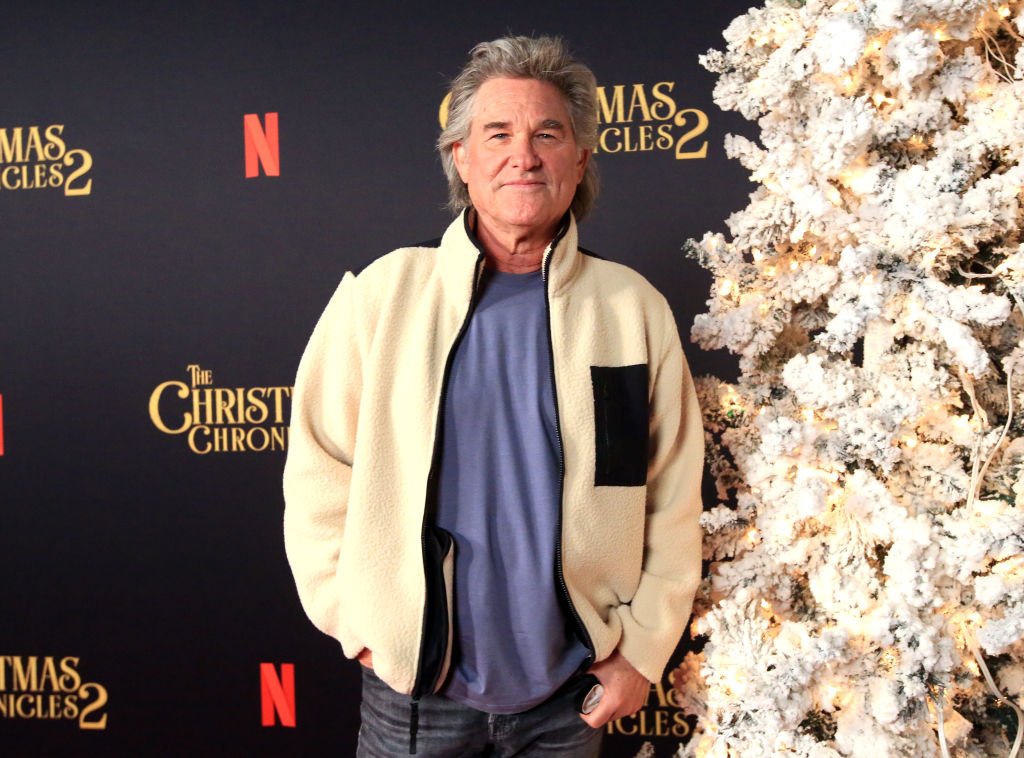 Kurt Russell at Netflix's "The Christmas Chronicles: Part Two" Drive-In Event on November 19, 2020, in Los Angeles | Photo: Getty Images
His role in "Escape from New York" in 1981 helped him show off a tougher onscreen persona proving his versatility as an actor. He has also successfully played roles in action, comedy, and drama movies.
Russell was married to Season Hubley in 1979 and had a son, Boston, who was born on February 16, 1980. They divorced in 1983 before his relationship with Hawn kicked off. He and Hawn have a son, Wyatt, born on July 10, 1986.
HAWN AND RUSSELL'S FIRST MEETING
Hawn met Russell for the first time when she was 21, and he was 16. At the time, she thought he was too young for her. Despite the sparks between them, she was worried about the five-year gap.
When they were cast together on the 1968 film, "The One and Only, Genuine, Original Family Band," Hawn had to stop herself from pursuing Russell.
Years later, they met again on the set of the 1983 film "Swing Shift," and she remembered how much she liked him the first time they met. Finally, they allowed their romance to blossom.
THEIR FIRST DATE
For the "Swing Shift" movie, Russell was cast as a musician that would charm Hawn's character. They hatched a plan to go out dancing to prepare for their roles.
Hawn suggested they go to a place that would have the kind of swing music that would be in the movie. So, they went to the Playboy Club, which was the only place that had what they wanted.
They were having such a great time that they decided that the night wasn't over yet. They ended up inside the home Hawn had purchased to renovate to continue their time together.
They had to break into the place to get in, and while they were making out, the police walked in on them. Russell said,
"The whole situation was bizarre and weird."
They eventually took their date somewhere else, and whenever they think of their first date, they remember that it was a lot of fun.
HAWN AND RUSSELL'S CHRISTMAS MEMORIES
Just like every other family, for Hawn and Russell, Christmas is the time of the year where they carry out family traditions. Once, they took their then-5-year-old son, Wyatt, to see Santa at the Glenwood Springs Mall in Colorado.
Unfortunately, Santa had left his seat, and they were not ready to disappoint their son. Russell had to get in the back, put on Santa's clothes, and he was a very convincing Santa.
As their family grew bigger, they still spent the holiday season together. They would trim the tree on Chrismas eve before having a big meal.
After dinner, their grandkids would put on their pajamas and hang up their stockings. They would get the fire going, and when it's dark, they always chose someone to read "Twas the Night Before Christmas."
THE SECRET TO THEIR LONG-TERM RELATIONSHIP
For over 38 years, Hawn and Russell have been together. They once revealed the secrets to the success of their long-term relationship. Hawn believes that you always have to remember if you want to be in the relationship or not.
Once the partners have agreed that they want to be together, they have something to cherish and should keep their relationship fresh by surprising each other.
She also revealed that laughter is a key component of any long-lasting relationship, and the partners should go out as much as they can. They need to get away from the kids and do something fun together.
THE EFFECTS OF QUARANTINE ON THEIR RELATIONSHIP
Hawn and Russell made the most of their time together at home during the quarantine. They connected even more because they genuinely liked themselves.
An insider revealed that they have learned to let things go without sweating the small things. They have also learned to let each other be without being clingy and rarely argue about anything.
To keep themselves entertained, they cooked a lot. Hawn, who was also doing her yoga and meditating, convinced Russell to join her, and they spent a lot of time outdoors.
Please fill in your e-mail so we can share with you our top stories!