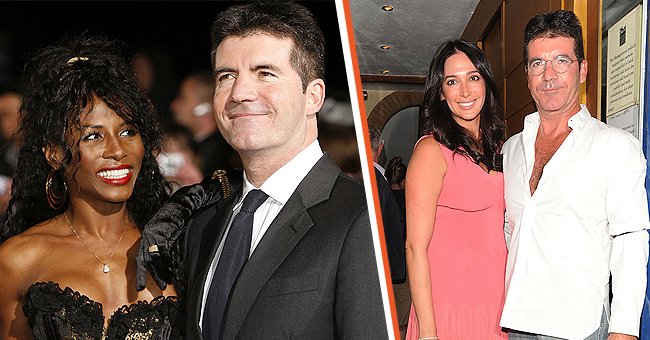 Simon Cowell and Sinitta Malone | Simon Cowell and Lauren Silverman | Source: Getty Images
Simon Cowell Is 63 & Happy with Son and Fiancée – His Ex Wasn't Pleased He Started Dating Her 'Best Friend'
Simon Cowell, who turned 63 on October 7, 2022.

He had a journey into fatherhood that began in 2013 after welcoming his only child, Eric, with his partner.

Following the baby news, his ex-lover revealed that she felt hurt and betrayed, but they still had a hopeful relationship.
63-year-old Simon Cowell has done excellently well for himself. He is a successful TV personality, record executive. He is skilled at spotting talent, which has earned him several seats as a panelist on competition shows.
The record expert is famous for his blunt attitude and taste for perfection. These attributes distinguish him from other judges in shows like "Britain's Got Talent" "The X Factor UK," among other top-notch productions in America.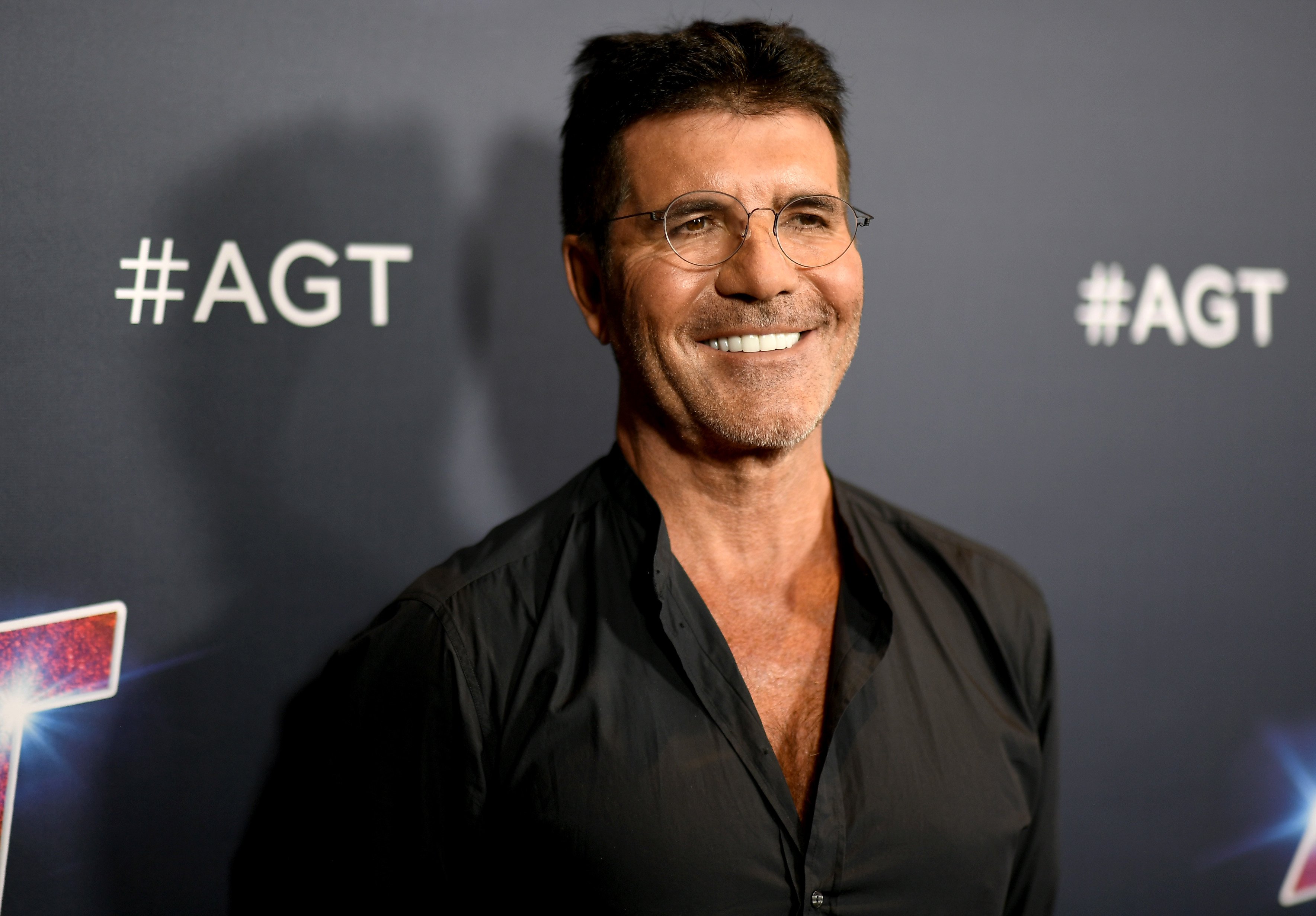 Simon Cowell attends "America's Got Talent" Season 14 Live Show Red Carpet at Dolby Theatre on September 17, 2019 in Hollywood, California | Source: Getty Images
A look into his personal life shows that the TV personality has never been married, despite his high taste in women. He has been involved with women who are successful in their fields. His current love interest is Lauren Silverman.
Silverman has been with him since 2013, and the pair share a son, Eric. While fatherhood seemed pleasant to the man who vowed never to be married, one of his ex-partners felt the baby news a stab in the back, considering their history.
Simon Cowell and Laura Silverman are seen on August 25, 2013 in Saint Tropez,France | Source: Getty Images
Cowell, who turned 63 on October, 7, 2022, has now been in a relationship with Silverman for a while and his relationship with Sinitta has improved dramatically since he first announced that he was in love with her best friend.
Sinitta once shared what it was like for her to lose the man she loved to a woman who she considered to be her best friend. Recounting the incident, she confessed:
"Obviously it wasn't my happiest moment because I wanted to be with him, but I got over it and we've all lived happily ... we've all lived to tell the tale."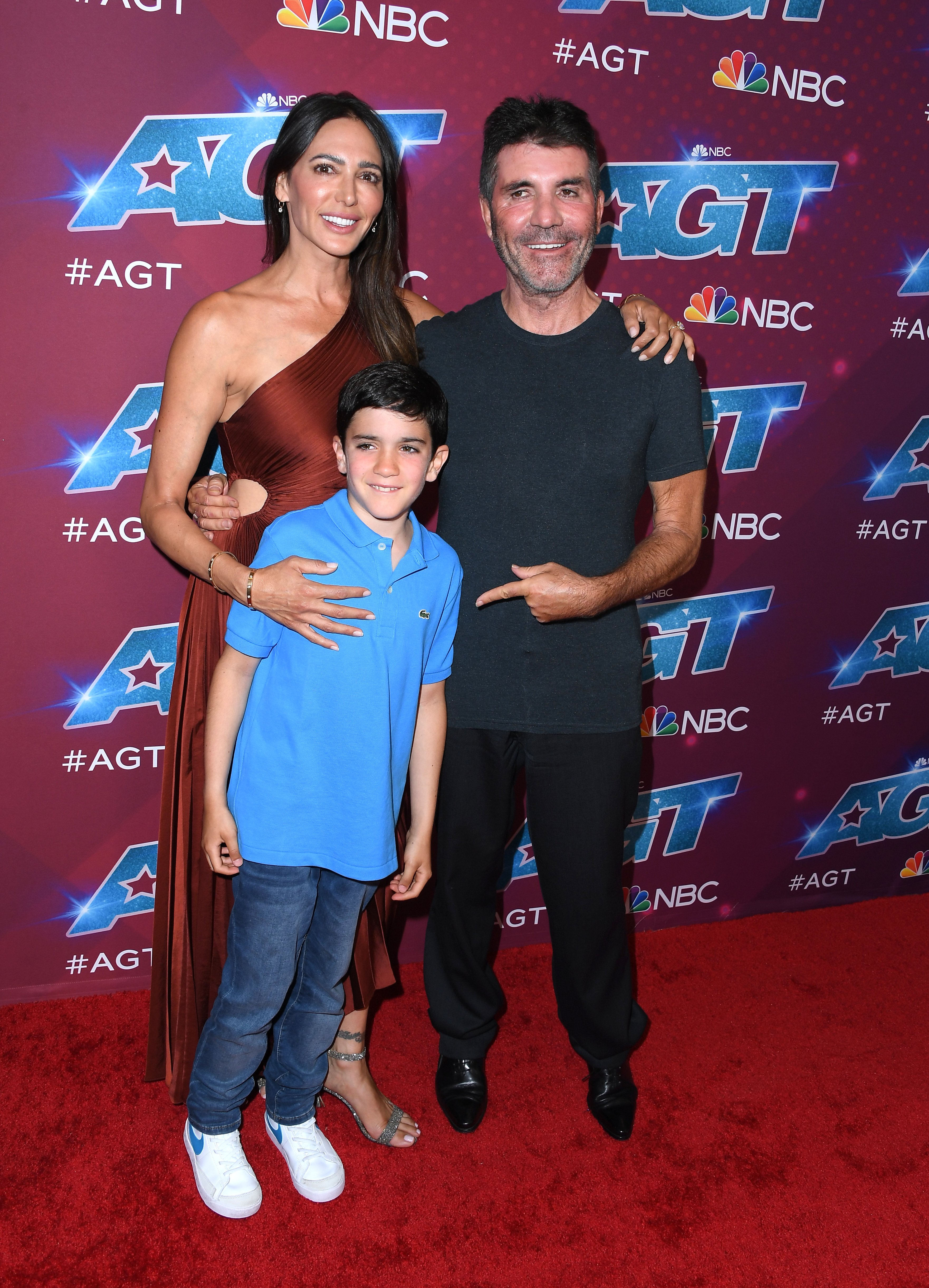 Lauren Silverman, Eric Cowell and Simon Cowell arrives at the Red Carpet For "America's Got Talent" Season 17 Live Show at Sheraton Pasadena Hotel on September 13, 2022 in Pasadena, California | Source: Getty Images
The trio has come so far that Sinitta expressed a desire to officiate Cowell and Silverman's wedding. The pair have been together for years, but only confirmed their engagement in January 2022.
Cowell and his family recently made a red carpet appearance together and turned heads as they made their way down the carpet. This came months after the engagement news broke.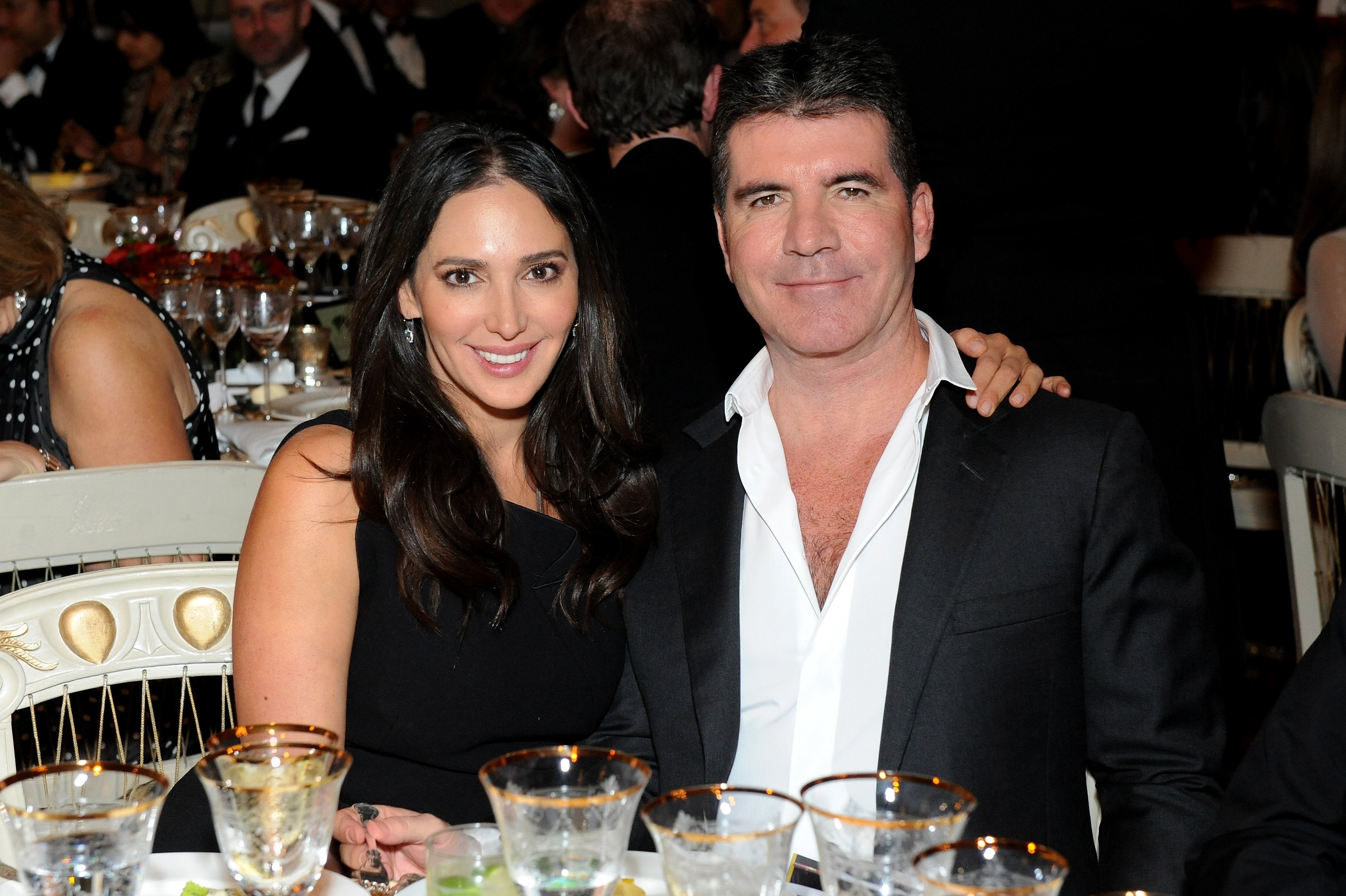 Simon Cowell and Lauren Silverman attend the British Asian Trust dinner at Banqueting House on February 3, 2015 in London, England | Source: Getty Images
Cowell's Dating History
Cowell is one of the industry's oldest bachelors. At 63, the man has refused to marry but has dated different women. His first love was Sinitta before a six-year relationship with TV host Terri Seymour.
His next relationship was with a makeup artist named Mezghan Hussainy. The pair were engaged, but things fell apart, and he moved on with Lauren Silverman, who was married to Cowell's close buddy, Andrew Silverman.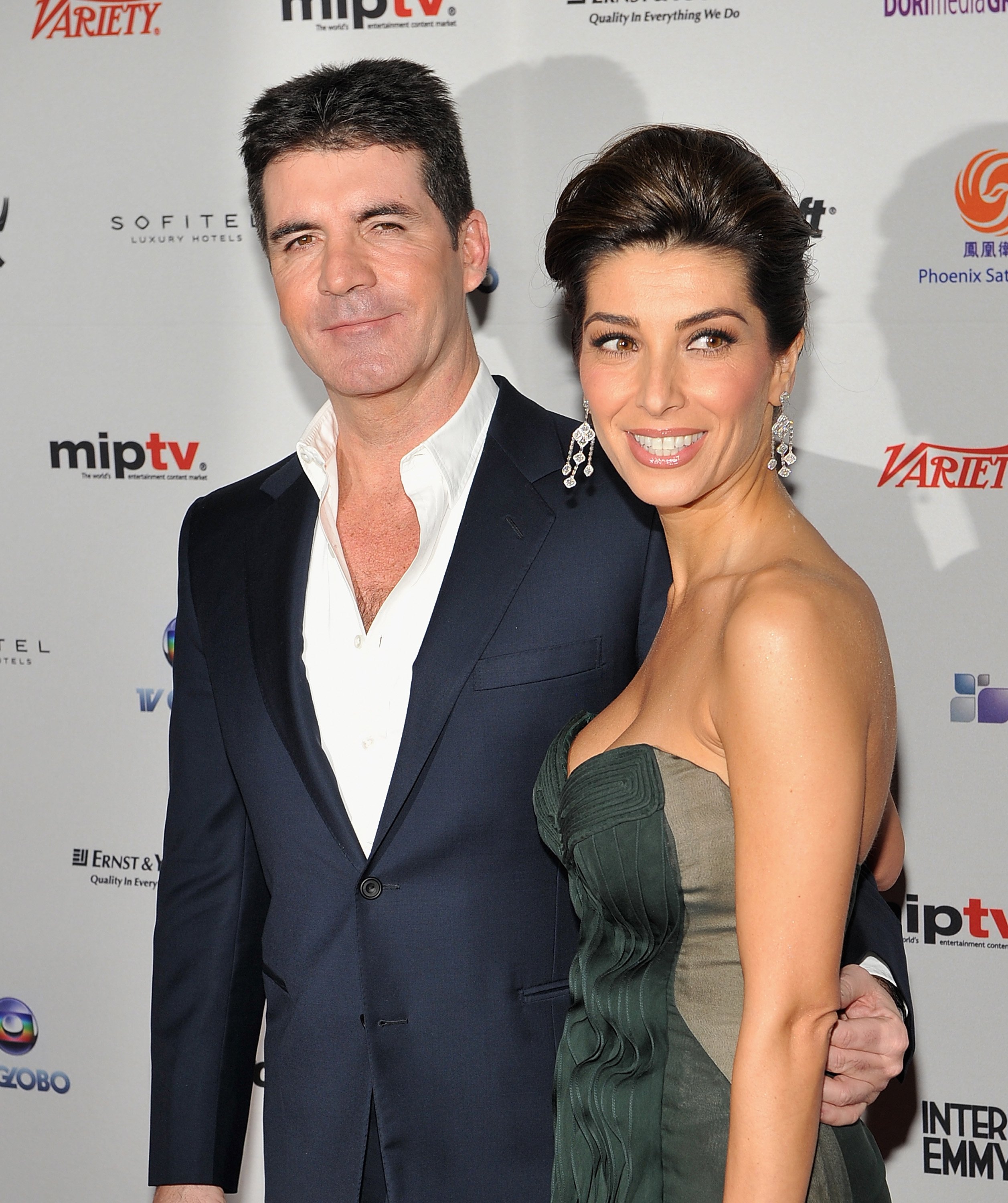 Simon Cowell and his fiancee Mezhgan Hussainy attend the 38th International Emmy Awards at the New York Hilton and Towers on November 22, 2010 in New York City | Source: Getty Images
Cowell's Life With Sinitta
Cowell met Sinitta, an entertainer and "The X Factor" mentor, in 1983. The pair were romantically involved for two decades. They had no kids, and their relationship was unstable.
Even with the nature of their relationship, Sinitta did not mind. He got involved with other women, and it did not bother her. It was the man she met as a teenager and the only dominant male figure she ever knew. While describing her relationship with Cowell, she said:
"I've known him since I was 14. I didn't have a brother or a father when I was younger, so he's the male figure I've had in my life the longest. He's covered everything, from boyfriend and friend to father figure and boss. He's just so many things to me."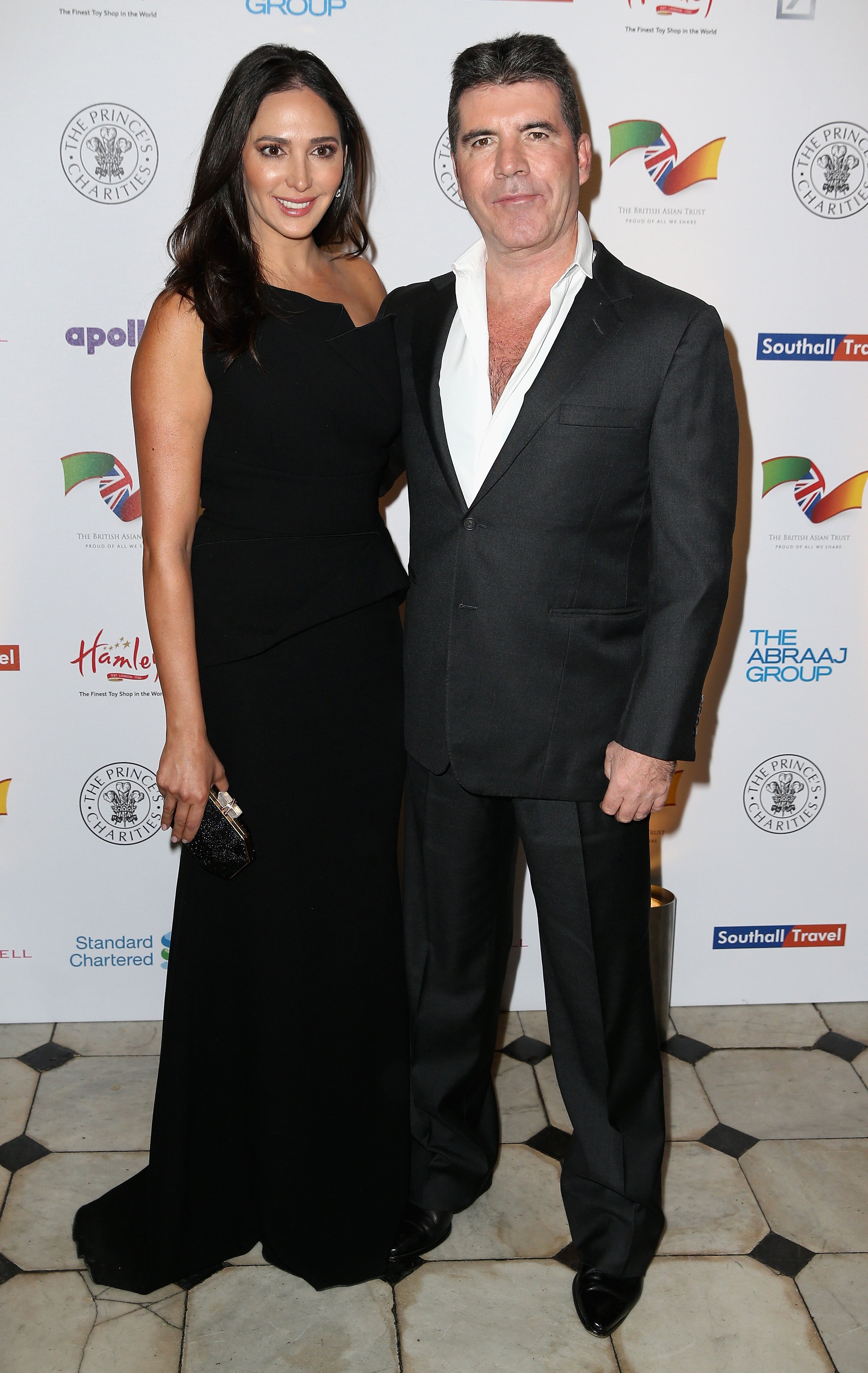 Lauren Silverman and Simon Cowell attend the British Asian Trust dinner at Banqueting House on February 3, 2015 in London, England | Source: Getty Images
How the On-And-Off Lover Felt about Cowell's Baby News
In 2013, her ex-lover, whom she maintained contact with, phoned her to break his baby news. Sinitta shared a heart-to-heart revelation with a magazine concerning her response and feeling toward it.
While admitting that she was shocked, Cowell's first love explained that the father of one sounded calm and strange while relaying the news. Although he appeared concerned about her feelings, the "X-Factor" mentor did not need him to be; after all, he had chosen life with Silverman, and she had to respect that.
Still, Sinitta confessed that Silverman's pregnancy news made her feel worse than the realization that Cowell was with another woman (she referred to his 2010 engagement with Hussainy, which caught her off guard).
According to her, Cowell never wanted to be a father, and she had to accept this fact. During the refreshingly honest interview, Sinitta talked about being surprised at Silverman's love story because Cowell's partner used to holiday with them during their couple days. Before ending her revelations, she added that their togetherness felt like a betrayal. In her words:
"We knew we were all close friends, but I didn't realize he and Lauren were falling [in] love and, when I found out, I will admit I was taken aback and did feel a sense of betrayal."
Sinitta later told another media outlet that she shared a close bond with Silverman and that her relationship with Cowell was never really over until Eric was born. Cowell's ex-lover maintained that they had hoped to continue, but she vowed not to interfere in the family after Eric's birth.
While the "Britain's Got Talent" judge is doing great as a dad, his former flame is also an excellent parent to her two adopted kids. She suffered four miscarriages and a failed IVF before choosing to adopt.
Thankfully, she does not have to handle parenthood alone, as the single mother has the support of Cowell, who acts as her kids' godfather and makes her feel like the bad cop parent, following his playfulness with them.
Sinitta on Her Hopes for Them
Sinitta had hoped to become Mrs. Cowell someday and have a family with the record expert. She claimed this was because of her undying love for him and how much fatherhood could be good for Cowell.
Sadly, the first attempt to start a family was in the 1980s, and she had to abort their child following health complications. During this time, her partner showed care and stuck by her side.
While these two had shared some heartbreaks in the past, they have also been at loggerheads. In 2016, the "Britain's Got Talent" judge fired Sinitta from his talent show "The X Factor" and brought on Mel B of "Spice Girls."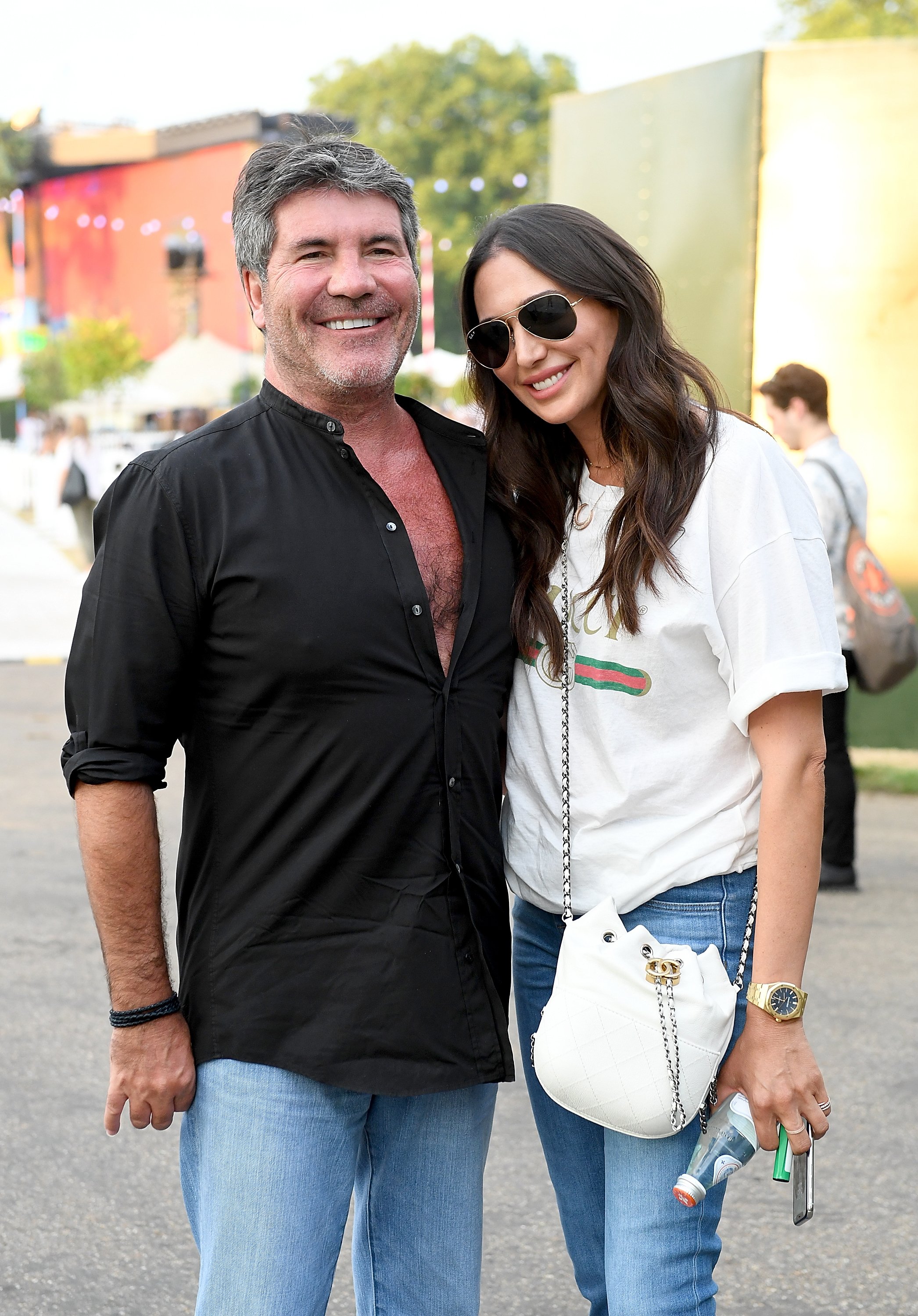 Simon Cowell and Lauren Silverman attend as Barclaycard present British Summer Time Hyde Park in Hyde Park on July 6, 2018, in London, England | Source: Getty Images.
The father of one walked away from his new show "Walk The Line," following Silverman's advice that he needed rest. In the past, Cowell vowed never to retire from the show.
Cowell admitted that their love is still alive, and things keep getting better. They enjoyed each other's company during the lockdown and have continued to create memories in his £27million mansion in LA.
Cowell then lived his best life with his family while repairing his relationship with Sinitta. There is no bad blood between the two, and she has been seen spending time in the couple's company.
Please fill in your e-mail so we can share with you our top stories!
The information in this article is not intended or implied to be a substitute for professional medical advice, diagnosis or treatment. All content, including text, and images contained on news.AmoMama.com, or available through news.AmoMama.com is for general information purposes only. news.AmoMama.com does not take responsibility for any action taken as a result of reading this article. Before undertaking any course of treatment please consult with your healthcare provider.