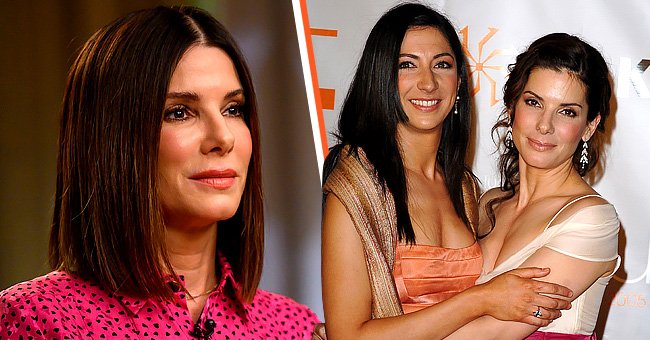 Getty Images
Sandra Bullock's Younger Sister Spoke Out about Their Relationship before They Became Close & Famous
Gesine Bullock-Prado once admitted she and her older sister, Sandra Bullock, didn't have the best relationship growing up. They worked together, but Gesine left her sister's side to follow her dreams.
Most siblings had a love-hate relationship when they were young, and the Bullocks sisters were no different. Food Network star Gesine Bullock-Prado and "Miss Congeniality" actress Sandra Bullock were not as closed as they would have liked when they were kids.
Fortunately, things changed over the years, and they grew so close that they even worked together. Gesine was not cut out for the Los Angeles lifestyle, though.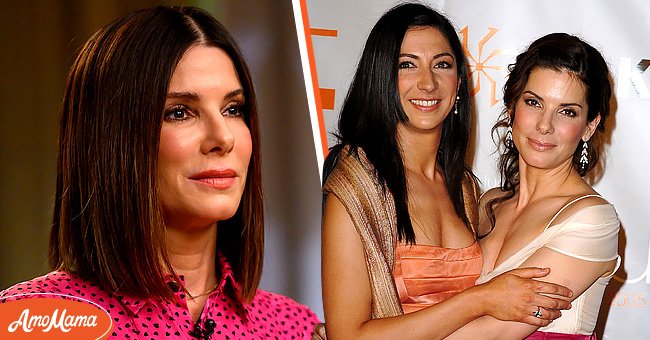 Sandra Bullock on December 18, 2018 in the "Today Show" studios [left]. Sandra and Gesine Bullock-Prado in 2005 [right] | Photo: Getty Images
Born in March 1970, Gesine is almost six years younger than Sandra. Their age difference might not seem like a big deal now, but when they were children, it was huge.
Both sisters grew up with their mother, German opera singer Helga, and father, John, in Germany. When Sandra was 11 and Gesine was five, they moved to Virginia so that John could work in the Pentagon.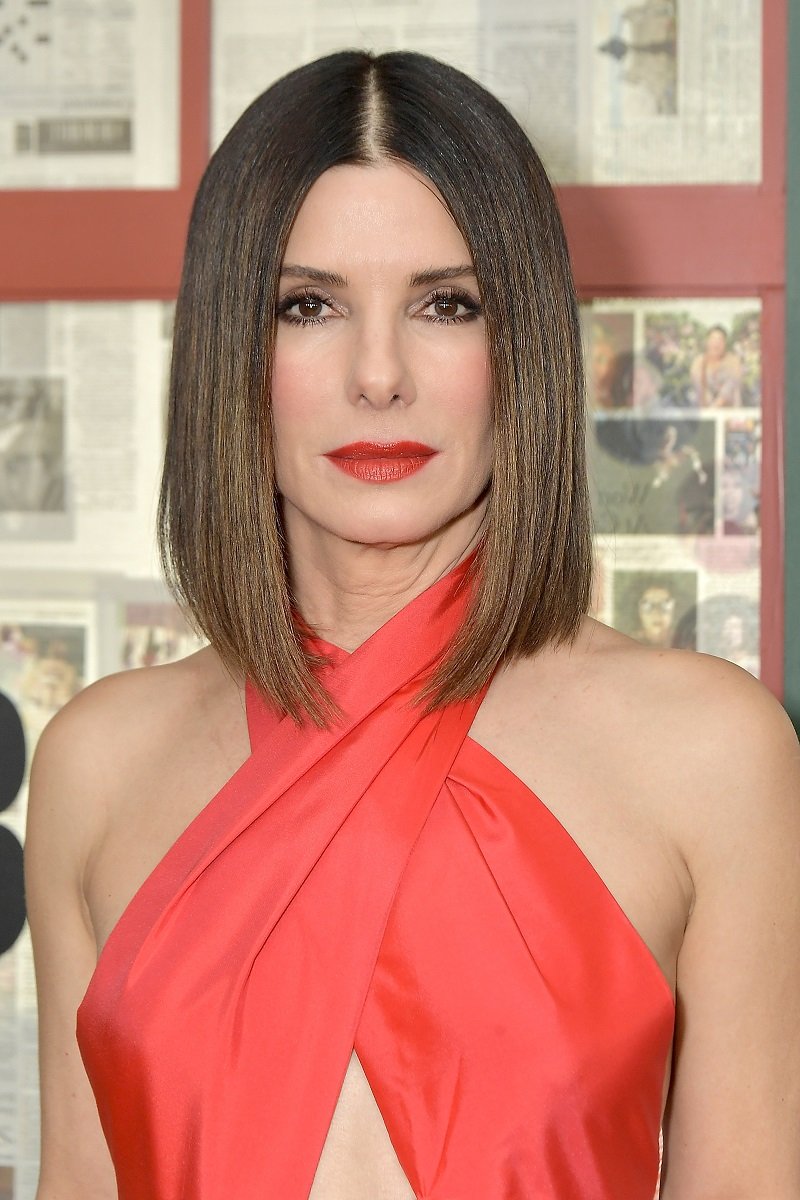 Sandra Bullock on December 17, 2018 in New York City | Photo: Getty Images
Even after settling down in the U.S., Helga would tour Europe and take her daughters with her. When they were still kids, Gesine accidentally broke Sandra's nose.
Gesine, the host of Food Network's now-extinct "Baked in Vermont," confessed they couldn't be "chummy" growing up. To Sandra's eyes, she was a "pest" and an "annoyance of a younger sister." Gesine added:
"No girl in her tender years, navigating through the trials of puberty wants her annoying geek of a little sister hanging about."
Fortunately, their relationship improved when Gesine started high school as their age gap "disintegrated" and became close. One of the things the Bullock sisters bonded over growing up was food.
Helga always kept a svelte figure and followed a macrobiotic vegan diet, so her daughters could hardly ever eat sugar. Helga was all about organic food and didn't like to drink water from plastic bottles or the tap.
"Every once in a while, [Sandra'd] go, 'you're abandoning me.'"
Gesine admitted that she and her sister suffered from an "acute sugar shortage" because of Helga's food choices, so they would scrape together whatever they could to get their sugar fix.
On special occasions, though, Helga would show off her baking skills. Gesine inherited them, and they are the main reason she no longer works with Sandra.
QUITTING HER JOB AT SANDRA'S PRODUCTION COMPANY
Before Gesine followed Sandra when she moved to Los Angeles, she studied at the University of Virginia. Once in LA, Gesine enrolled in Southwestern Law School and became an attorney in 1997.
In 1995, Sandra founded her production company, Fortis Films. When Gesine received her college degree, she worked with Sandra and became Fortis Films' lawyer and president.
Over the years, Gesine got involved in some of her sister's films as a producer, including "Miss Congeniality," "Practical Magic," and "The George Lopez Show."
Gesine worked at Fortis Films for about nine years and seemingly had it all, but as a "painfully shy" person, she was never a fan of the Hollywood lifestyle. She even considered it was relentless and disillusioning.
Working with Sandra eased part of the process, but it also made her decision to leave harder. When Helga passed away in 2000, Gesine mourned by baking as it had always been her main passion.
Sandra knew it, and she supported her little sister's dream by encouraging her to follow her heart. Talking to Wendy Williams on her show, Gesine said:
"And then, every once in a while, [Sandra'd] go, 'you're abandoning me.' But we see each other so much."
In 2004, Gesine and her husband, Raymond Prado, changed Los Angeles for Vermont. She loved the quiet and rural setting miles away from Hollywood and enrolled in culinary school.
She then set up a shop in 2005 and then started running a commercial bakery. Apart from publishing books about her career change and personal life, she would appear on TV shows baking some of her most delicious treats.
She had nothing to explain about her decision to adopt two Black children.
After talking about her recipes on "The Talk," "The Wendy Williams Show," and "Today," Gesine became the host of "Baked in Vermont." After only two seasons, Food Network canceled the show.
Gesine closed her bakery after a few years and established a baking school because teaching and sharing her knowledge was also one of her passions.
She confessed making people pay for pastries that she just wanted to give away made her feel uncomfortable. She preferred teaching others as that's where she found great joy.
When Sandra and her then-husband Jesse James dealt with some marital issues in 2010, some media outlets claimed Gesine and her husband took her to an undisclosed inn.
Gesine eventually used her food blog to shut down the rumors. She never disclosed her sister's whereabouts, but she admitted her family and their privacy were serious.
Despite her tight schedule, Sandra has also supported her younger sister when she has the chance. In 2018, Gesine appeared on the "Today Show," and Sandra made a surprise appearance that not even hosts Hoda Kotb, or Jenna Bush Hager were aware of.
Speaking of Sandra, she made headlines in December 2021 by pointing out she had nothing to explain about her decision to adopt two Black children, Louis and Laila.
The "Birdbox" star told "Red Table Talk" co-hosts Jada Pinkett-Smith, Willow Smith, and Adrienne Banfield-Norris that "there's been… sure, a lot of [racism]." Nowadays, Sandra is in a relationship with photographer Bryan Randall, and she considers him the love of her life.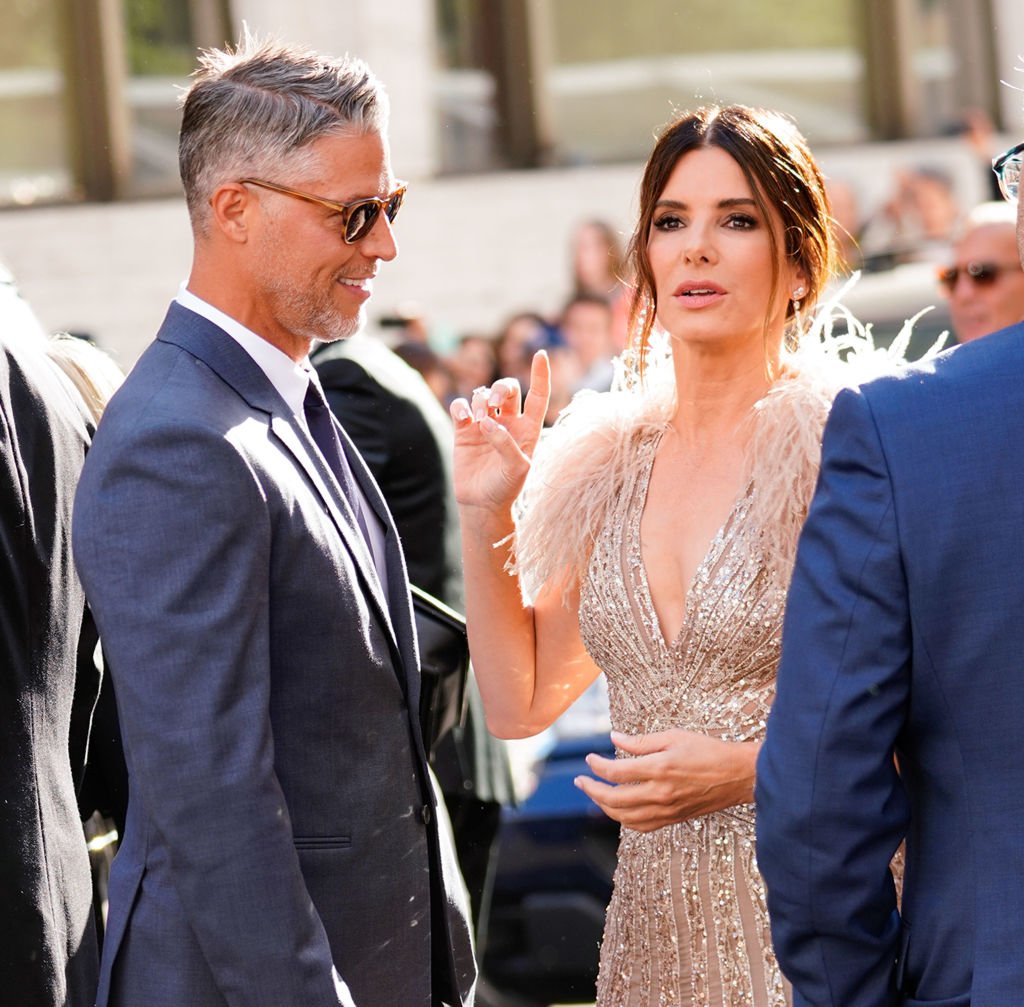 Sandra Bullock and Bryan Randall in 2018 in New York City | Photo: Getty Images
Sandra and Randall blended their families (he has an adult daughter named Skylar from a previous relationship) shortly after falling in love in 2015. They met that same year when she hired him to take pictures of Louis's 5th birthday party.
The Hollywood star revealed he was "very Christian." Even though she didn't always agree with him regarding religion, he is the "right parent" for her children if they feel attracted to Christianity. Way to go!
Please fill in your e-mail so we can share with you our top stories!