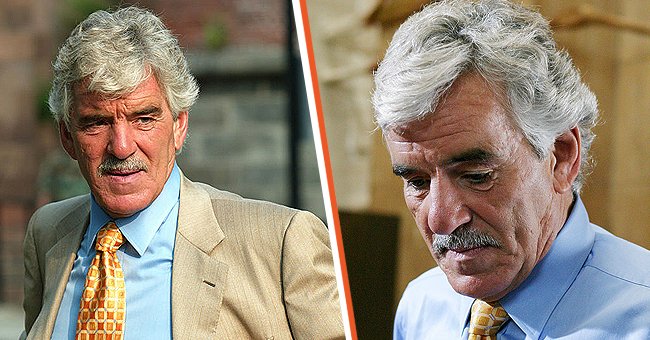 Getty Images
Dennis Farina Never Married the Love of His Life after Gold Digging 2nd Wife Broke His 1st Marriage
Dennis Farina, a real-life cop-turned-actor, suffered a broken marriage after being blinded to his desire, which made him succumb to marrying a gold-digging second wife. However, he met another woman known as "the love of his life" but never married her.
Dennis Farina was a megastar whose reign did not begin until he nearly turned 40. But as soon as he became recognized, the thespian refused to back down, leading him to give his best in award-winning features.
Farina first ventured into a police job, swearing to protect lives as a cop in the Chicago Police Department. His fame premiered in 1981 in Michael Mann's "Thief."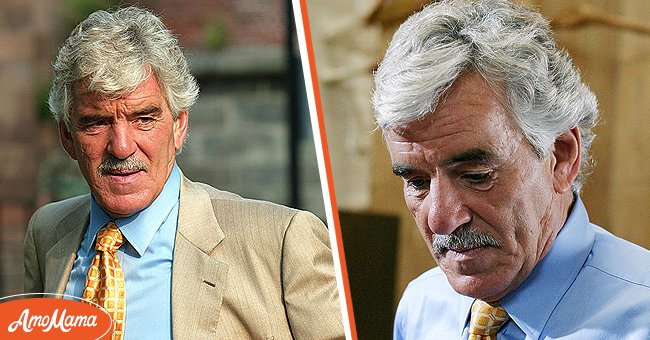 A portrait of Dennis Farina as Det. Joe Fontana in "Law and Order" | Photo: Getty Images
The following years saw him in iconic roles alongside prolific stars like Brad Pitt, Robert De Niro, and Cameron Diaz. The actor showcased his humorous, raunchy, and even police-like nature in features like "Snatch," "Bleacher Bums and Streamers," "Saving Private Ryan," "Midnight Run," "Out of Sight," and crime stories including "Luck," and "Law & Order."
While he was extremely loved with a distinct career, the silver-haired, matching-colored mustache guy did not enjoy marital bliss. Instead, he was consumed by his excesses and made a choice he lived to regret.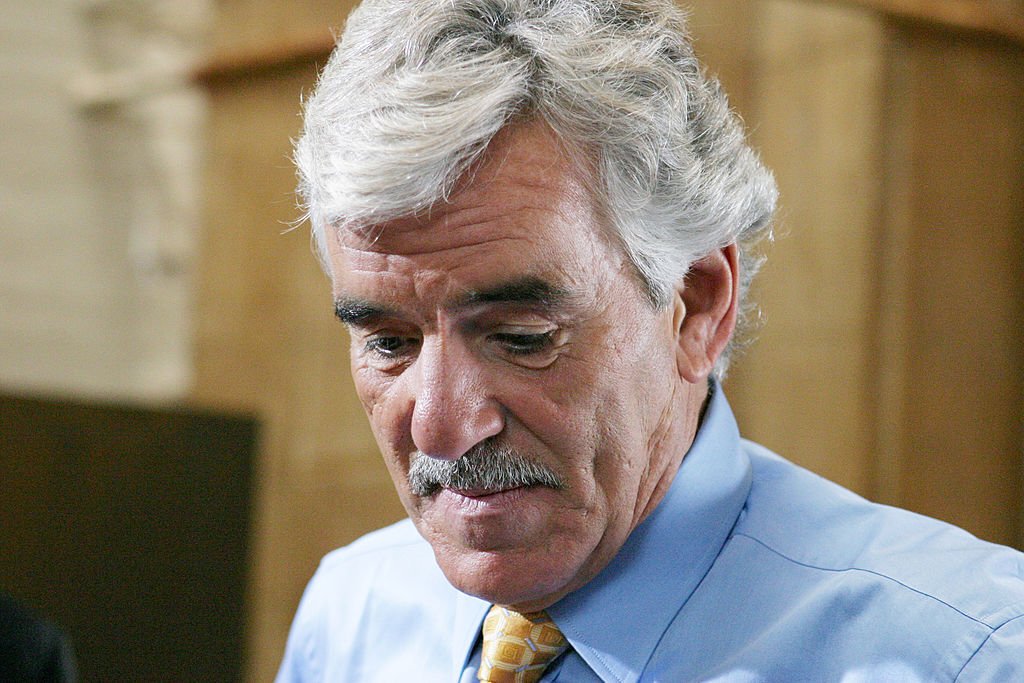 Dennis Farina as Detective Joe Fontana in " Law and Order" Episode one | Photo: Getty Images
WAS "LAW & ORDER" STAR DENNIS FARINA THE BEST DAD?
For lovers of the actor, the answer to this can be easily deduced from his intentions towards his kids and not necessarily the way he performed his fatherly duties. However, whatever option is scrutinized, Farina loved his offspring and attempted to give them the best life.
The "Law & Order" star had a seemingly balanced family life with his first wife, Patricia, whom he married for love, and their two kids. But as the retired police became acquainted with fame, everything changed.
Farina was not as disciplined and upright as he was when playing his detective role. His reality encompassed visiting casinos, spending cash loosely, and philandering.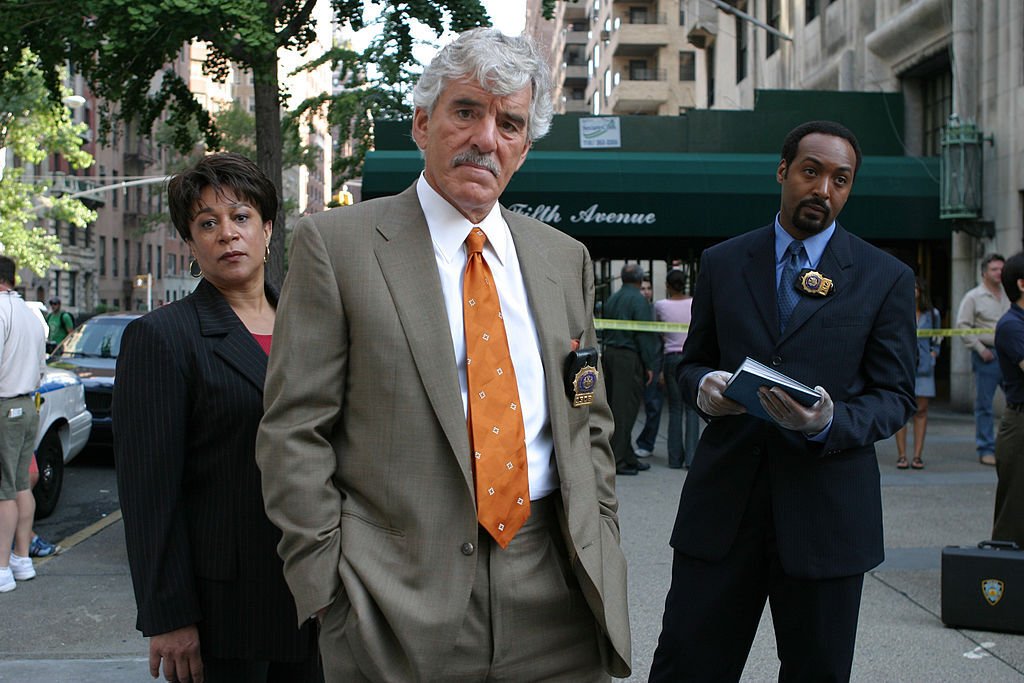 "Coming Down Hard" "Law and Order " Episode 4, Epatha Merkerson as Lieutenant Anita Van Buren, Dennis Farina as Detective Joe Fontana, Jesse L. Martin as Detective Ed Green
As expected, the past happy couple divorced, and his adultery landed him in the bosom of his second wife. However, before settling into the marriage, his new wife made it apparent that she was after the money.
The woman shopped at designer stores and was not concerned about the expenses; after all, her husband assured her of such security. But, when she reached the climax, the shopaholic slammed her wealthy husband with divorce papers, citing "mental cruelty."
Apart from the shocking divorce, Farina's second wife spread rumors around close friends that pegged him as a "sleazy" businessman, yet the only way he handled it was to travel around the world and work obsessively.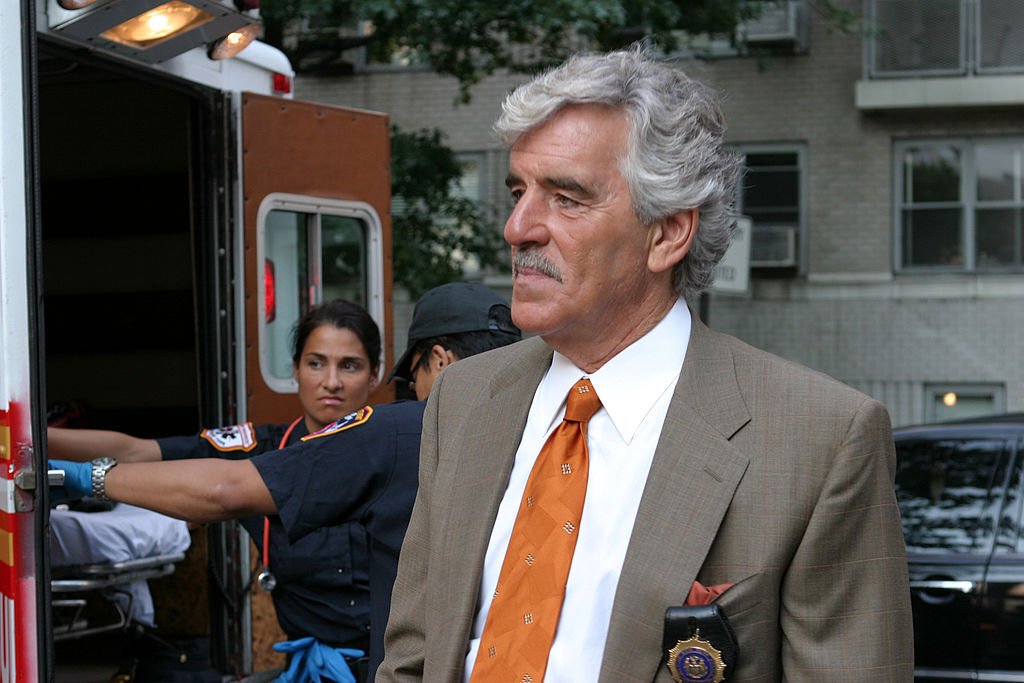 Dennis Farina as Detective Joe Fontana | Photo: Getty Images
He knew it was not the best way to structure his life but could not help it. Instead, he tried to be a considerate father to his kids, leading him to withdraw from them. To show his fatherly affection, the man religiously paid child support and sent them to prestigious schools.
After his sons graduated, he limited their contact to strictly occasional calls and valuable birthday presents. All the "Law & Order" star wanted was for his sons to forget how unfair he had treated their mother. For him, having an estranged relationship with their father was enough.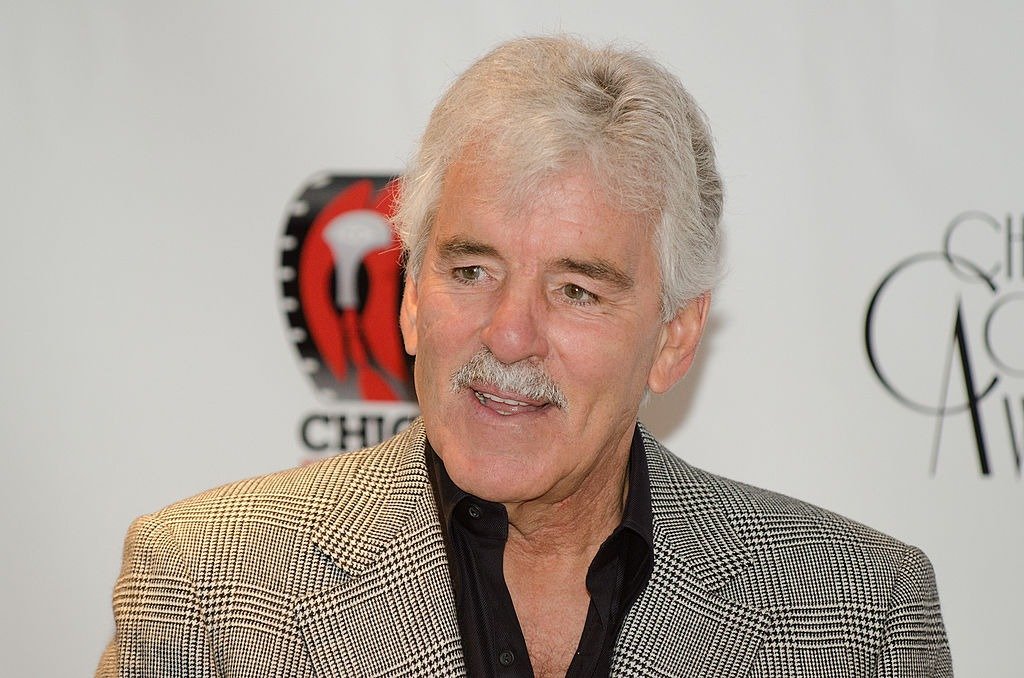 Dennis Farina attends the 23rd Annual Chicago Film Critics Awards Press Conference at the Ritz Carlton on January 7, 2012 | Photo: Getty Images
DENNIS FARINA'S FAMILY & LEGACY
Dennis Farina was born in 1944 in the city where he served as a cop. After his acquaintance with Mann, the Chicago native became an actor, whom he met through a friend.
While speaking to a reporter, "Law & Order" detective Joe Fontana admitted that his first time on set was memorable and that it piqued his interest in acting. According to him, the cast members were friendly, leading to him becoming a star.
In 2013, Farina died unexpectedly in his Scottsdale, Arizona home, at age 69 from a blood clot. This happened during his lung cancer treatment. The actor had battled lung cancer privately, and before dying, he was very ill and needed oxygen.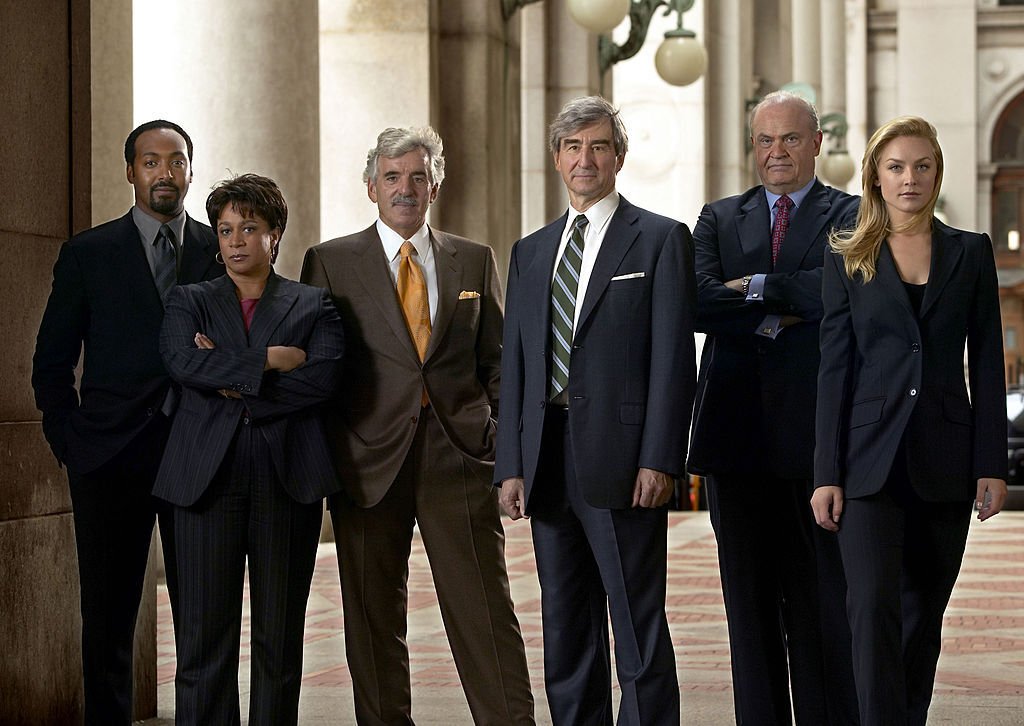 Jesse L. Martin as Detective Ed Green, S. Epatha Merkerson as Lieutenant Anita Van Buren, Dennis Farina as Detective Joe Fontana, Sam Waterston as Executive Assistant District Attorney Jack McCoy, Fred Thompson as D.A. Arthur Branch, Elisabeth Rohm as A.D.A. Serena Southerlyn | Photo: Getty Images
His cardiologist, Dr. Marc A. Kates, explained that the actor had been diagnosed with the illness more than two decades ago and that it was cured. Somehow, cancer resurfaced, and despite the ongoing treatment, it snatched his life.
After his death, Dick Wolf of "Law & Order" revealed that he was shocked by the tragedy, as few knew about the actor's struggles. However, Wolf shared an empathetic statement, tagging the deceased as a "great guy."
Before his sudden passing, the "Snatch" actor found a woman to call his own. His publicist confirmed that the deceased was survived by a woman named Marianne Cahill, who stayed by his side for thirty-five years, and was the "love of his life." Not much is known about the mystery lady, but the pair welcomed a son.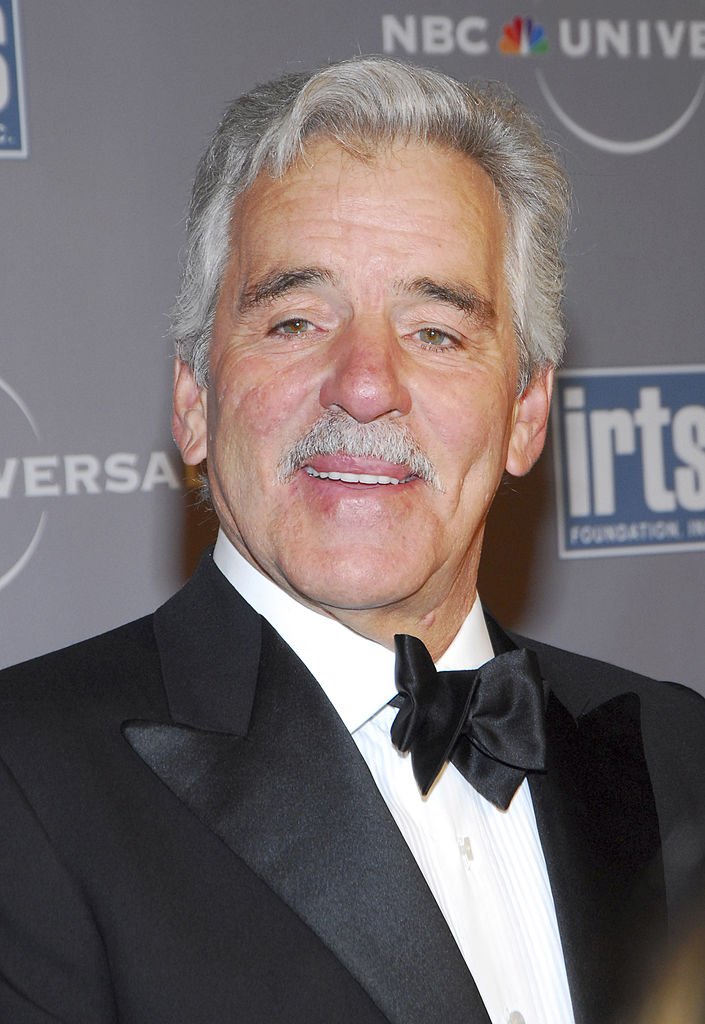 Dennis Farina during IRTS Foundation Gold Medal Award Dinner Honoring NBC's CEO, Jeff Zucker at The Waldorf Astoria in New York City | Photo: Getty Images
After his death, the actor's family included his longtime partner, Cahill, their son, his kids from Patricia, six grandchildren—four grandsons and two granddaughters.
UNTOLD TRUTHS FROM FARINA'S CLOSE PALS
Farina made great friends, including Michael Mann, whom he worked with for some years, Dick Wolf, a producer on "Law & Order," and Joe Mantegna, who was a co-star and best friend to him. Mantegna joined the legion of entertainers that mourned his friend. In a tweet, he wrote:
"Words cannot express how I feel about the passing of my dear friend Dennis Farina. He was like a brother to me. I'm in shock.."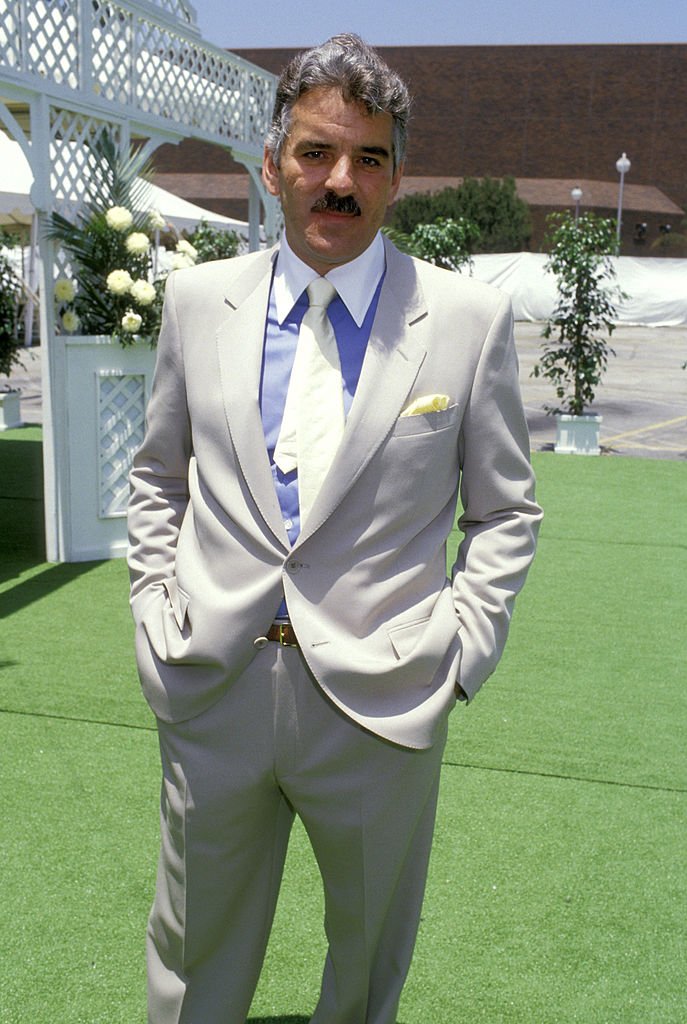 Dennis Farina during NBC Affiliates Party - June 2, 1987 | Photo: Getty Images
Farina's lifestyle had its highs and lows, but he was dedicated to acting and never strayed from treating fans to quality content. In addition, the former police officer dealt with his issues the best way he could and never raved about its effects.
Mantegna said that being a police officer is never easy. According to him, most men of the force either become alcoholics or suffer broken marriages. Citing his friend's life as an example, the man added that Farina faced some physical and emotional struggles; the deceased maintained that his life was remarkable.
Despite his love for women, withdrawal from his kids, and a failed marriage, the actor would be remembered for his humorous personality, positive outlook on life, accepting his errors, and trying to be the best parent for his kids.
Farina also left an eternal legacy in the entertainment industry. The celebrity's accurate portrayal of a detective, which made him loveable, is invaluable and cannot be compared to any other star.
Please fill in your e-mail so we can share with you our top stories!