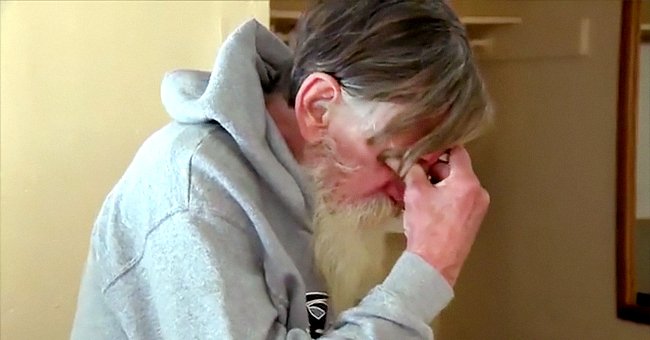 facebook.com/WorldNewsTonight
Mom-Of-Three Living on Disability Wins $200, Uses It to Rent Motel Room for a Homeless Man
A woman was thrilled to win $200 from a $2 scratch ticket when she noticed a homeless man panhandling out in the cold. She bought him coffee and used her winnings to pay for his three-night stay at a motel.
What would you do if you won a fortune out-of-the-blue one day? Often, people struggling financially are delighted to win the lottery and wouldn't think twice before spending it. However, a chosen few like to travel off the beaten path.
When a young mother got lucky with money one night, she knew it could help her. But what she saw next profoundly touched her, making her reconsider her initial decision. Today, we'll celebrate another soul-stirring story of kindness, friendship, and love.
A teary-eyed Glenn Williams [Left]. Sofia Andrade and Glenn Williams [Right]. | Photo: facebook.com/WorldNewsTonight
Sofia Andrade from Wareham, Massachusetts, was on disability and a single mom of three young kids. She decided to spend her last $2 on a scratch-off card one day. Surprisingly, she won a whopping $200. Andrade told Upworthy:
"I don't really buy them often because I don't have the extra money, so when I won, I was just, like, super ecstatic."
One night, she was waiting at a stop sign in New Bedford when she saw a homeless man asking passing vehicles for loose change. It was a cold February night in 2016, and something about him made Andrade roll her windows down and talk to him.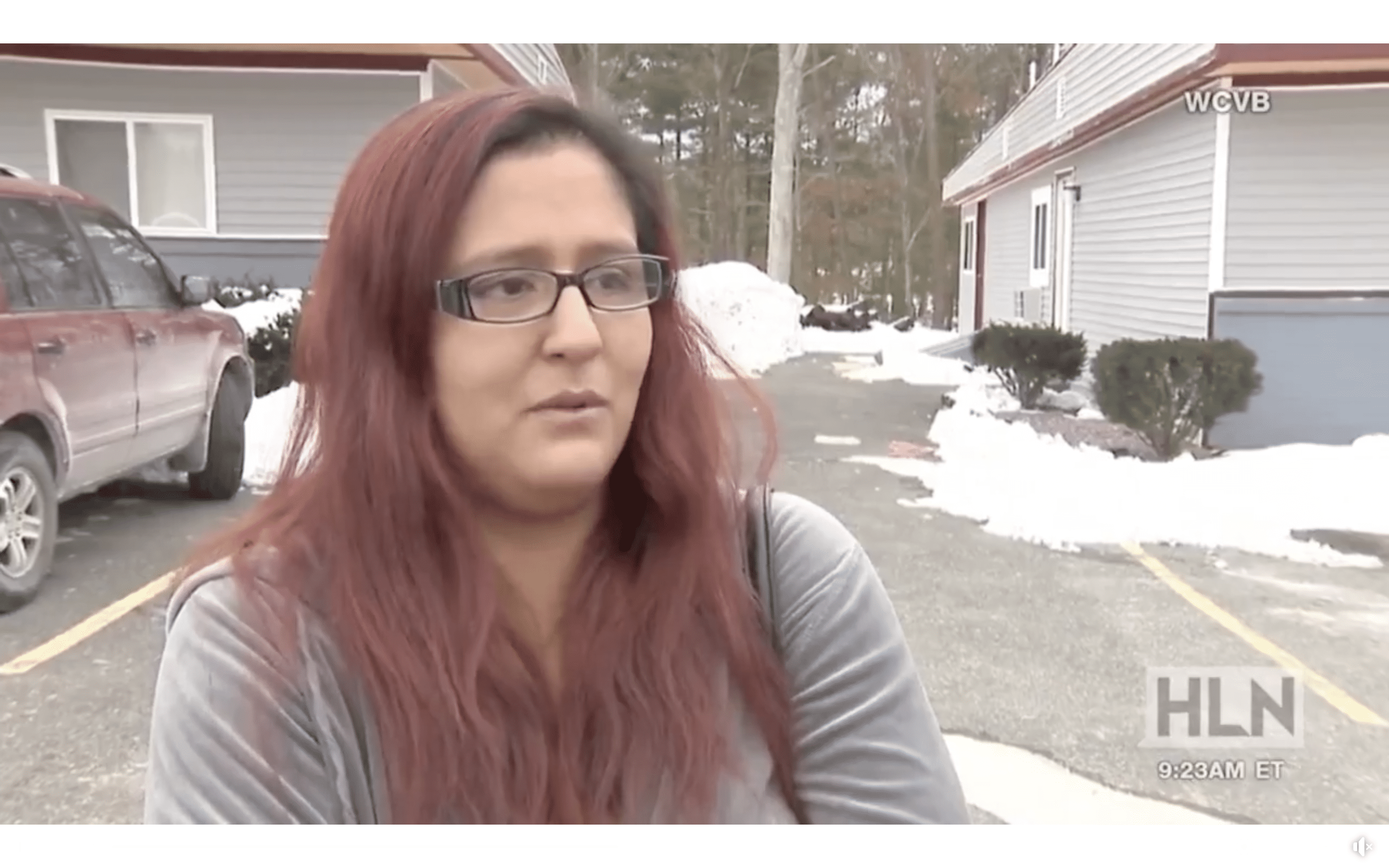 Sofia Andrade. | Photo: facebook.com/MorningExpressHLN
The then-28-year-old woman told ABC News: "And I was like 'Where are you going? Can I buy you a cup of coffee?'" Then, she drove him to a coffee shop, and the two conversed for some time. Andrade's kindheartedness left the homeless man in tears.
Arone had spent her early 20s living in her car and said she felt an immediate connection with Williams.
Glenn Williams told Andrade he'd been homeless for nearly three years and lived off panhandling. Williams was so overwhelmed by just a cup of coffee that Andrade knew she had to do more for him.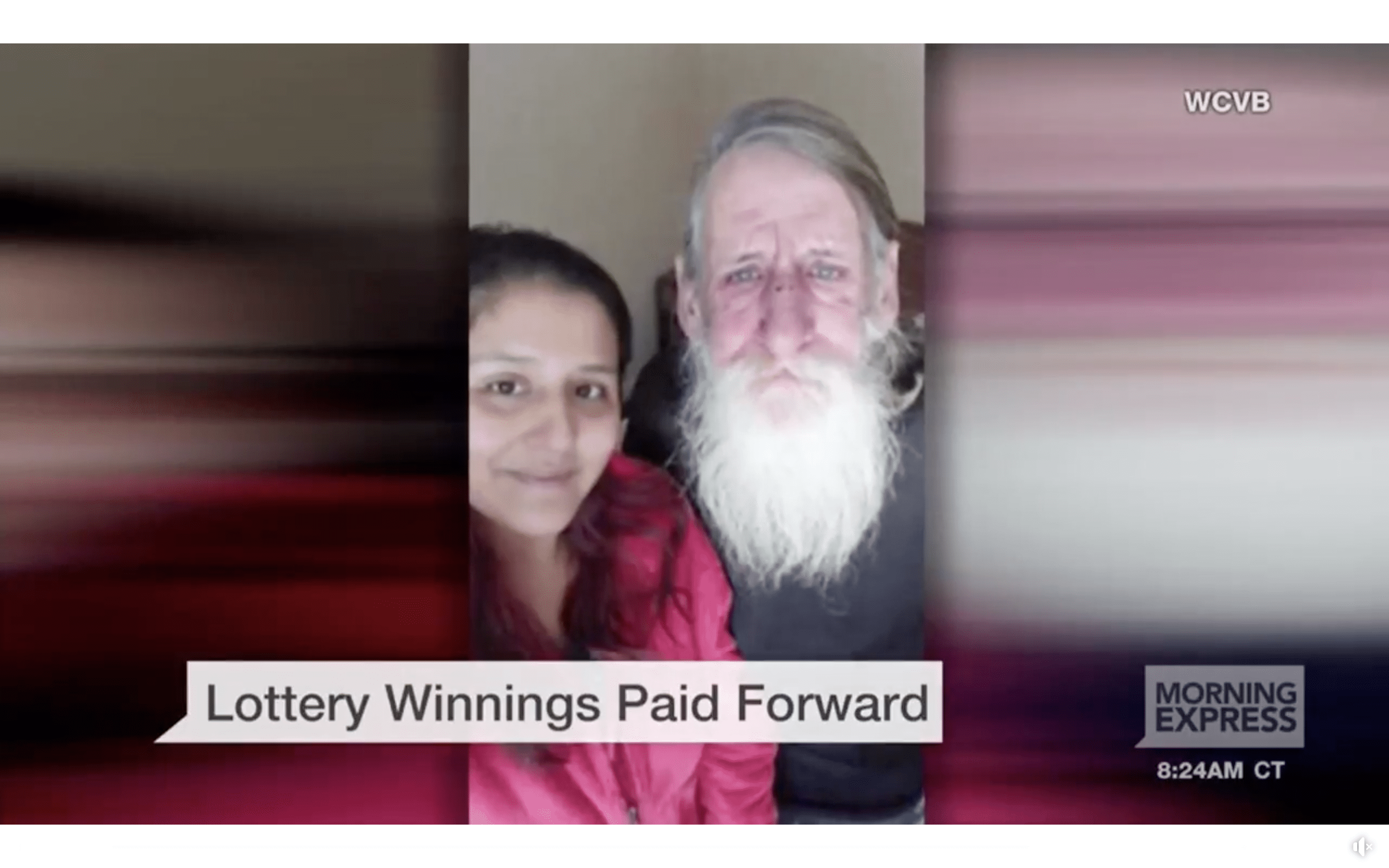 Sofia Andrade and Glenn Williams. | Photo: facebook.com/MorningExpressHLN
The mom-of-three shared that she never felt the money belonged to her, and her new winnings were meant to help Williams. During their conversation, Andrade asked Williams where he would spend a night where temperatures wouldn't drop to 25 degrees.
The homeless guy said he'd sleep on the streets because the shelters were full. Andrade was shattered to hear this, so she drove him to the Rosewood Motel in East Wareham. However, the motel's manager refused to let Williams stay without an identification card.
Without hesitation, Andrade offered her own identification and told the manager Williams was her uncle. She then used her lottery ticket to pay for his three-night motel stay. The hotel manager agreed and offered Williams a reduced rate.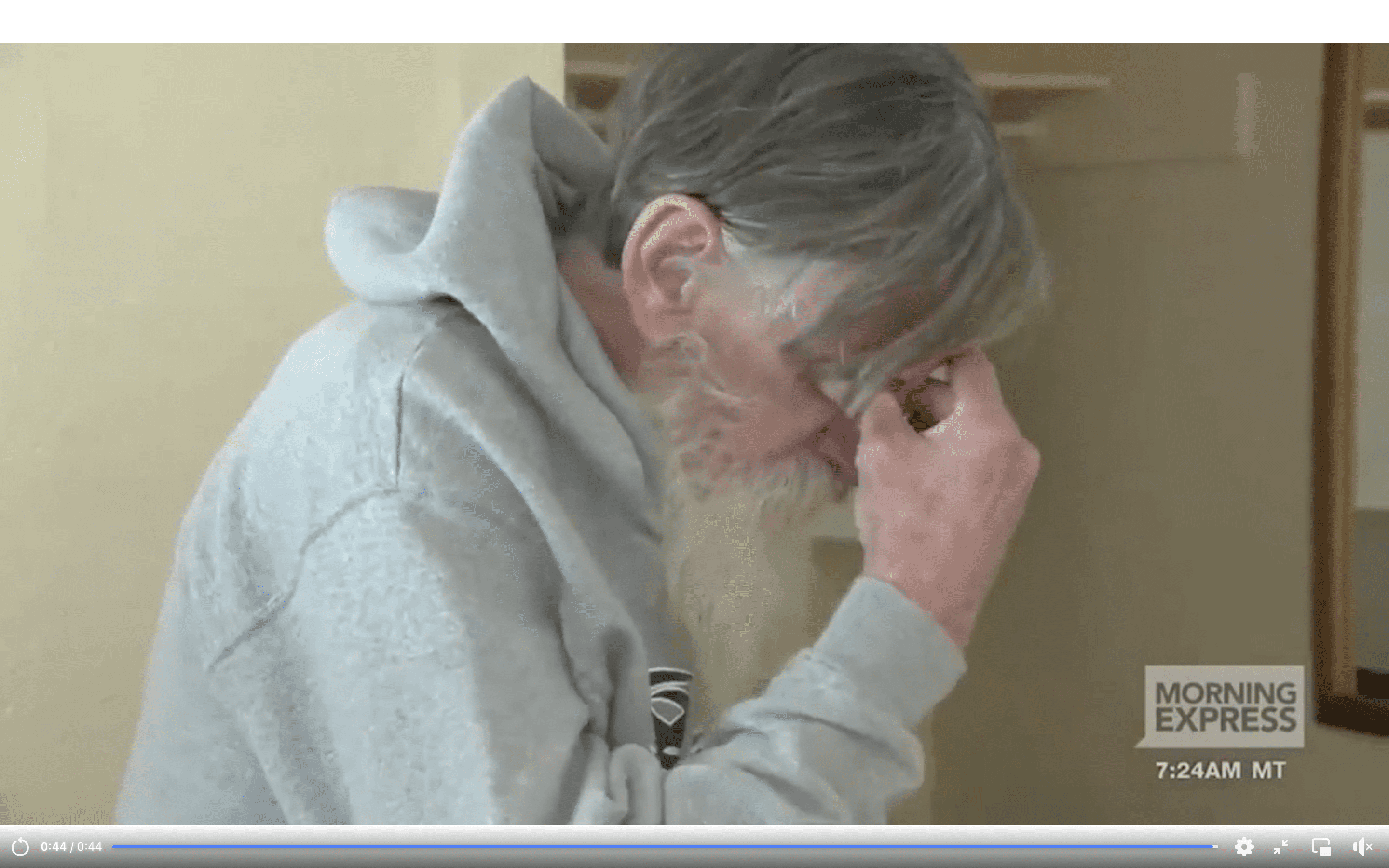 A teary-eyed Glenn Williams. | Photo: facebook.com/MorningExpressHLN
Andrade shared her encounter with Williams on Facebook, where it quickly went viral and amassed an overwhelming response from netizens. Soon afterward, Williams was inundated with donations, including warm clothing and food. He told WCBV-TV:
"I couldn't believe there's somebody like her. She deserves a lot of the credit for where I am right now."
Williams also received a heartfelt Valentine's Day card, which read, "Know that you are loved this Valentine's Day!" Elizabeth Arone, a local barber and Andrade's friend, gave Williams a free haircut.
Arone had spent her early 20s living in her car and said she felt an immediate connection with Williams. She had also given free haircuts to homeless people before.
Together, Andrade and Arone set up a crowdfunding page for Williams, where over $13,000 was raised, almost three times the target amount of $5,000. The two women helped Williams get his identification papers, including health insurance.
A teary-eyed Williams was grateful to Andrade, Arone, and everyone who helped him get back on his feet. Indeed, Andrade's selfless act for Williams shows what an inspirational human she is.
Like Andrade, another young woman from the U.S. helped a homeless man on a day when he needed it the most. She bought him coffee and bagel, and her kind act stopped him from taking his life. You can read the full story here.
Please fill in your e-mail so we can share with you our top stories!