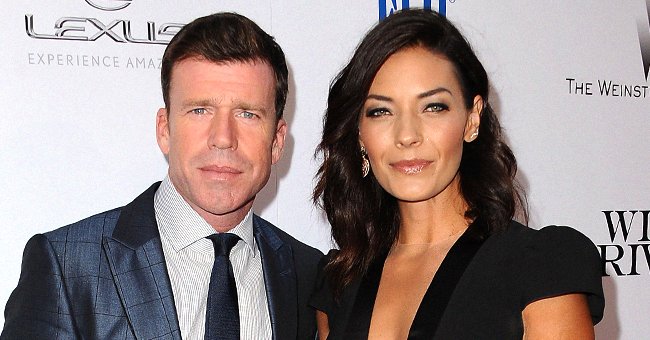 Getty Images, Instagram.com/nicsheridanofficial
'Yellowstone' star Taylor Sheridan's Enduring 8-Year Marriage with Wife Who Left Her Career & Moved with Him
Taylor Sheridan and his wife, Nicole Muirbrook, seem like they have everything going on well for them. However, the road to their success story was long, challenging, and required sacrifices.
Taylor Sheridan became famous as a screenwriter and director, but he started as an actor. For 20 years, he appeared in various television series but became known for his role as David Hale in "Sons of Anarchy."
On leaving "Sons of Anarchy," he decided to write, direct, and produce. Today, he has become one of the greatest Western storytellers.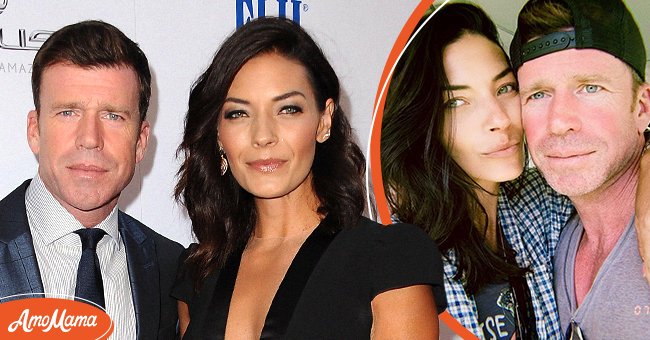 Taylor Sheridan and Nicole Muirbrook at the premiere of "Wind River" on July 26, 2017, in Los Angeles [left], Taylor Sheridan and Nicole Muirbrook taking a break [right] | Photo: Getty Images, Instagram.com/nicsheridanofficial
In recent years, he became known for writing the screenplay for "Sicario" in 2015 and "Hell or High Water" in 2016. Sheridan's script for "Hell or High Water" received an Academy Award nomination for Best Original Screenplay.
In 2017, he wrote and directed the neo-Western murder mystery "Wind River," starring Jeremy Renner and Elizabeth Olsen.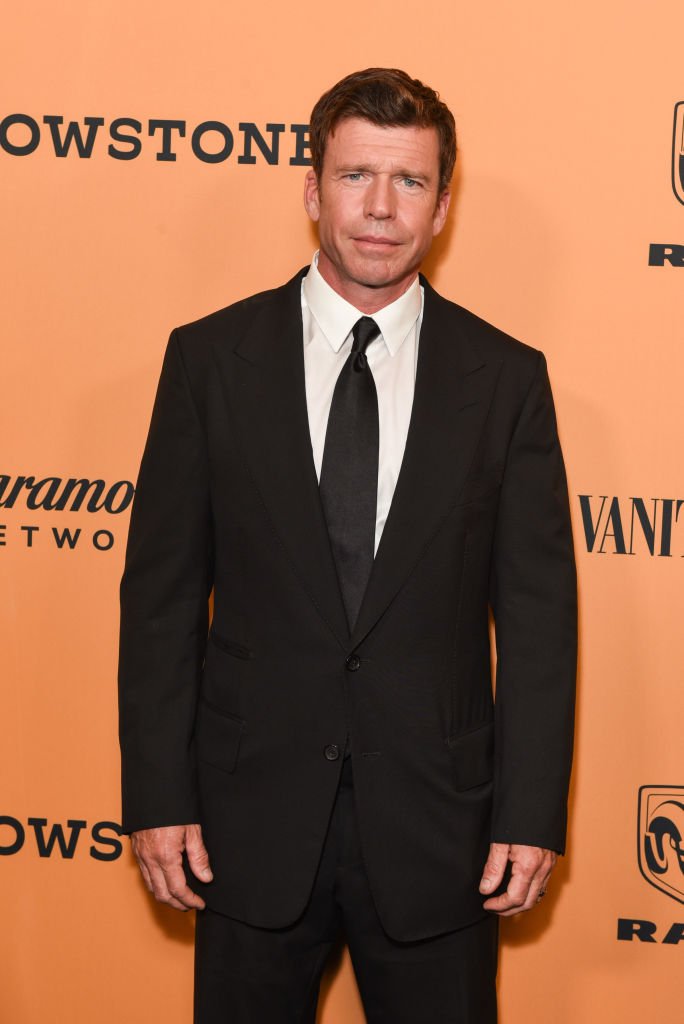 Taylor Sheridan at the premiere of "Yellowstone" on June 11, 2018, in Hollywood | Photo: Getty Images
SHERIDAN'S TUMULTUOUS EARLY LIFE
At 12, Sheridan was driving the family pickup into town, and by the time he was 14, he was herding cattle. He didn't have friends, there was trouble at home, and solitude became his salvation.
After high school, his parents divorced; his mother got the ranch but couldn't afford to keep it, as she constantly fell victim to a series of scammy loans.
After she sold off the ranch, he didn't speak to his mother for years. Sheridan then enrolled at Texas State in San Marcos but dropped out and moved to Austin to take on odd jobs.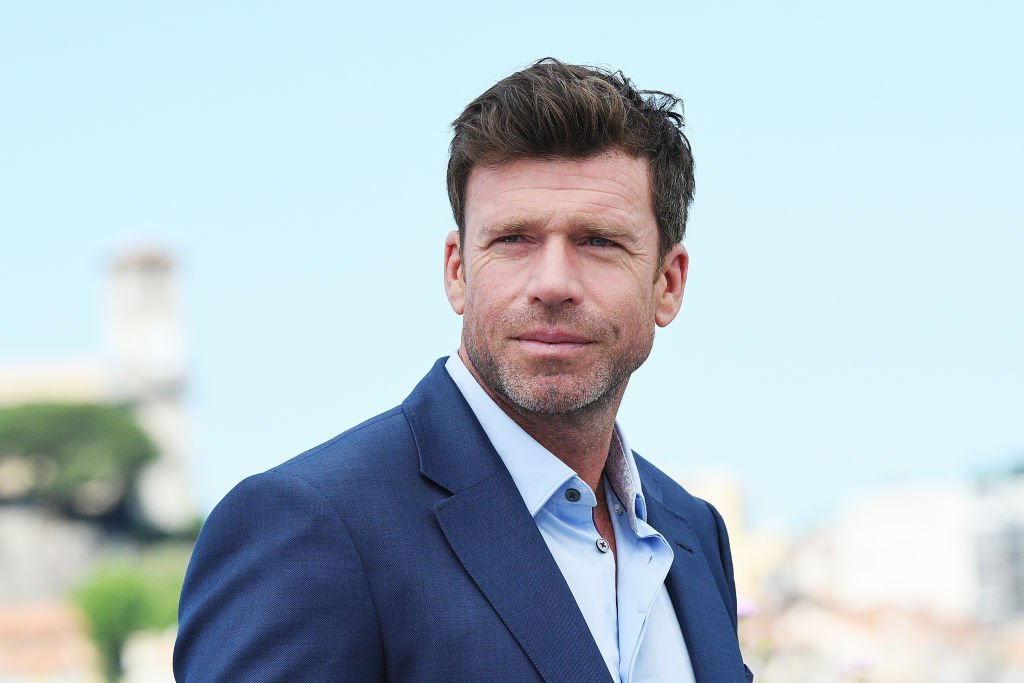 Taylor Sheridan at the "Wind River" photocall during the 70th annual Cannes Film Festival on May 20, 2017 | Photo: Getty Images
While he was at the mall, a talent scout spotted him and asked if he wanted to be a model. Sheridan told the scout that he was more interested in acting.
He went to Chicago to audition for a Montgomery Ward commercial and spent a year in New York before moving to Los Angeles. And while auditioning, he'd seldom get updates from his agents.
Sheridan hated life and often drank. He scored minor roles to pay the bills for a decade until he landed an acting coaching job, and one of his students was Ariana Grande.
IN TIMES OF HARDSHIPS, SHERIDAN MET HIS FUTURE WIFE
While working as an acting coach, he met his wife, Nicole Muirbrook. At the time, she was pursuing opportunities in television and film.
Before she ventured into acting, she was a successful model who had traveled throughout Europe and had graced the covers of Marie Claire, Vogue, and many other top fashion magazines.
Many agencies represented the real-life cowgirl, including Next Models Miami, Wilhelmina Models Los Angeles, and AMAX Models Nashville.
When Muirbrook got into acting, she starred in "The Human Contract," "I Hope They Serve Beer In Hell," "Dark Blue," and "How I Met Your Mother." Sheridan and Muirbrook became inseparable and soon began dating.
They moved in together into a flat in Los Angeles, and shortly after, they welcomed their son, Gus. Times were tough for the couple as they struggled to make ends meet.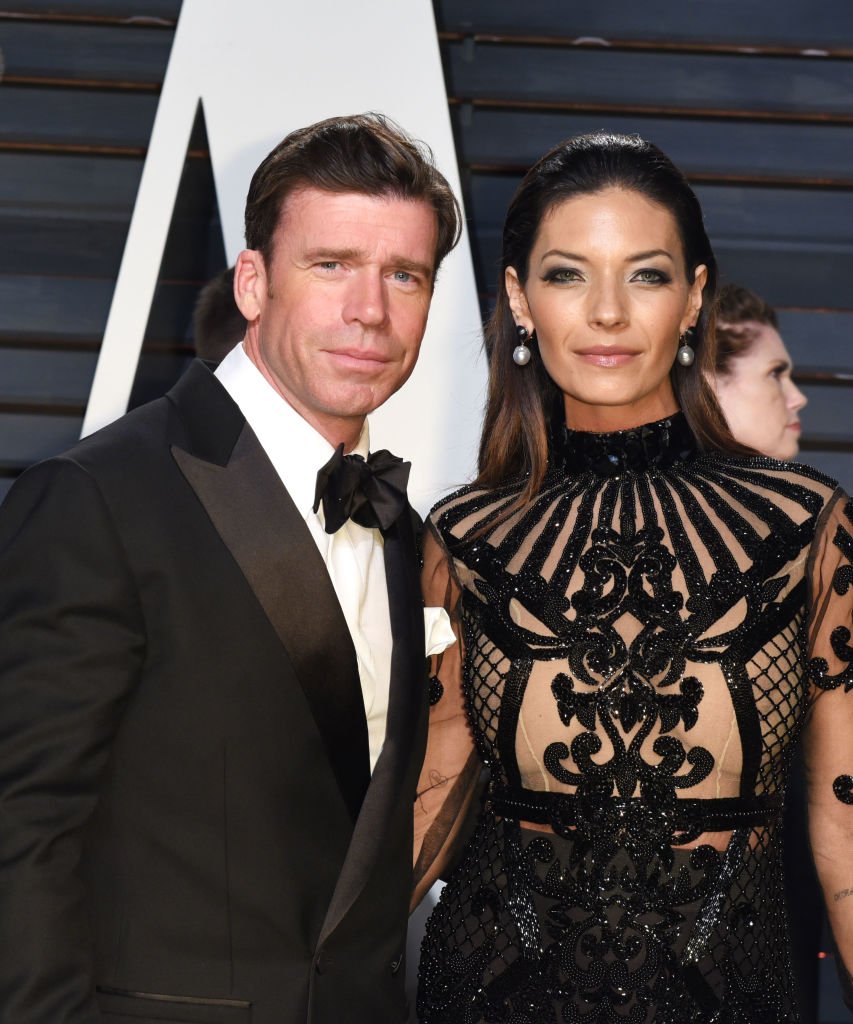 2017 Vanity Fair Oscar Party hosted by Graydon Carter at Wallis Annenberg Center for the Performing Arts on February 26, 2017 in Beverly Hills
A MARRIAGE TESTED BY THE STRUGGLES TO MAKE ENDS MEET
At 38, Sheridan was still a starving actor before getting what most actors in his shoes would consider a big break. He got the role of deputy police chief David Hale on the edgy biker drama "Sons of Anarchy."
Even though he was the main cast, the pay wasn't enough, and the situation for the family didn't get any easier. He barely had enough to survive after paying his taxes and his manager.
It dawned on him that he would never do anything as an artist if he remained in that cycle. After two seasons of "Sons of Anarchy," he asked for a raise, the producers denied the raise, so he quit.
He wanted to work as a ranch manager but taking the job meant being away from his family. He wasn't ready to stay away from his family, so he decided to write.
In early 2011, his wife, from her meager savings, bought him the screenwriting program Final Draft after he swore to her that he could write them out of their misery. She said,
"At the time it was like 'let's just make enough to pay a mortgage or rent or food.' We were literally starving."
THE CALM AFTER THE STORM: THE SHERIDANS FIND THEIR WAY HOME
Once Sheridan started writing, his works began to gain recognition, and he was getting successful. Soon enough, the hard times were suddenly behind them.
First, his screenplay for the feature film "Sicario" took off, followed by "Hell or High Water," which became a box-office hit and brought him his first Academy Award nomination, and then "Yellowstone."
When he wrote the script for "Hell or High Water," he initially titled it "Comancheria." The resulting movie, which was his first draft, was written in six days, and the end of the script came to him while walking his son on a stroller.
Once they started reaping the benefits of Sheridan's writing, they left their life in California behind, including Muirbrook's career in modeling, to move to Utah, and eventually to Texas, where they finally settled down and now call home.
After everything they've been through, the family has found their peace with ranch life. When they lived in Utah, Sheridan didn't like the snow.
Once they moved to Texas, Muirbrook fell in love. It took a while for her to figure it out, but she's glad she has made great friends. With her passion for rescuing and space to do that, they now have 12 dogs, cats, and some chickens.
Their son also loves it on the ranch. He always has time to spend outdoors rather than on his phone or a game. He's either with the dogs, fishing with his friends, roller-skating in the barn, or on horseback.
Muirbrook says she's excited her husband has his brand, and even though she doesn't know where it's going to go, she knows it's going to go somewhere fast.
Sheridan spends most of his days plotting, editing, or writing near his home. He turns to the saddle when he wants to turn off his brain, rage, or ambition.
Please fill in your e-mail so we can share with you our top stories!