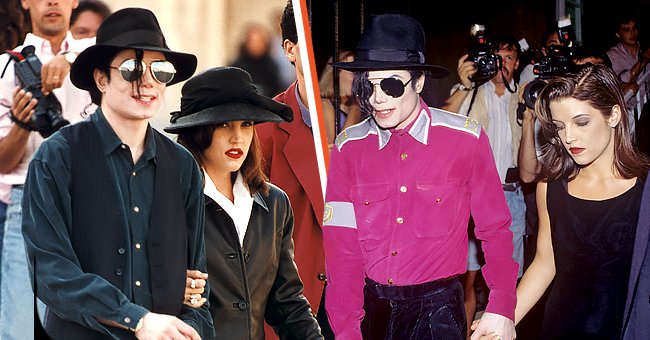 Getty Images
Michael Jackson & Lisa Marie Presley's Union Did Not Seem 'Natural' - She Never Slept in His Bed, Report Says
Michael Jackson's marriage to Lisa Marie Presley was a haven of controversies, right from inception. One of these included specific reports that Lisa Marie never slept in their marriage bed.
During his lifetime, the famous Michael Jackson, also known as the King of Pop, took the world by storm, starting as a child prodigy. With time, the singer built an empire for himself, forever stamping his place in history as a music icon.
Jackson had a brief but spectacular marriage with Lisa Marie Presley, the daughter of another music legend, Elvis Presley. Lisa Marie made a name for herself in the world of music and Hollywood. However, she was also known for her marriage to Jackson and the controversies it was enshrouded in. Here's a look through their time together.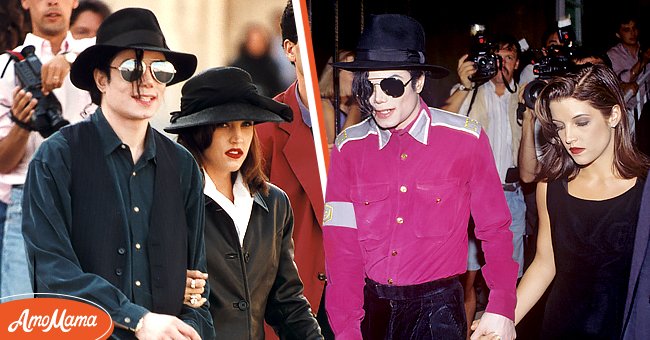 Michael Jackson with Lisa Marie Presley in Versailles, 1994. [left] Michael Jackson with Lisa Marie Presley in Versailles, circa 1995 [right]. | Photo: Getty Images
HOW JACKSON MET LISA MARIE
Michael Jackson and Lisa Marie could come off as fated partners because years before there was ever a romantic rapport between them, the two were merely celebrities in the same circle. Jackson, a rising star at 17, met Lisa Marie, a seven-year-old music royalty, and he was the daughter of Elvis Presley.
During a double interview with the pair, Jackson explained that they met in Las Vegas the first time. This was during the days of the Jackson 5, and Lisa Marie was a huge fan. Jackson recalled:
"And she used to come and was this little girl and sat right up front. She had a lot of bodyguards. And then she came backstage."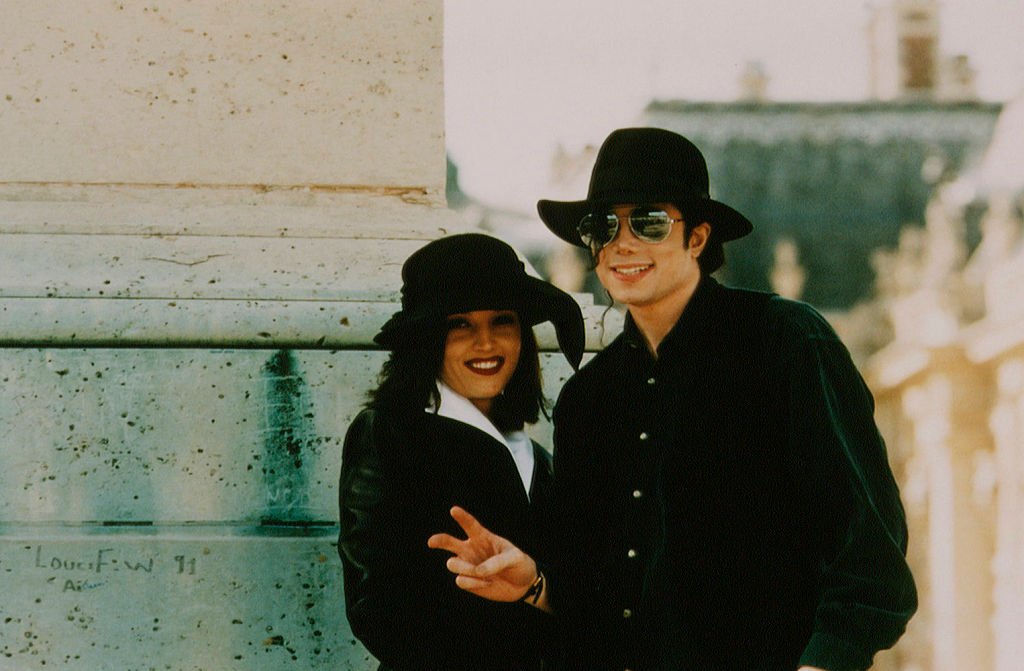 Michael Jackson and Lisa Marie Presley pose for a photo in France in September 1994 | Photo: Getty Images
Lisa Marie chipped in at this point that after she and Jackson met backstage, they did not stay in touch. However, Jackson would later see her again when she was 18, and according to him, he thought she was cute.
LISA MARIE MARRIED DANNY KEOUGH
Despite becoming familiar with each other, Lisa Marie and Jackson remained acquaintances. However, she found love in the arms of a young musician Daniel "Danny" Keough.
In the autumn of 1988, the two tied the knot in the quietest celebration ever recorded in Elvis Presley's life. Lisa Marie and Keough were joined in holy matrimony with their family's inner circle in attendance.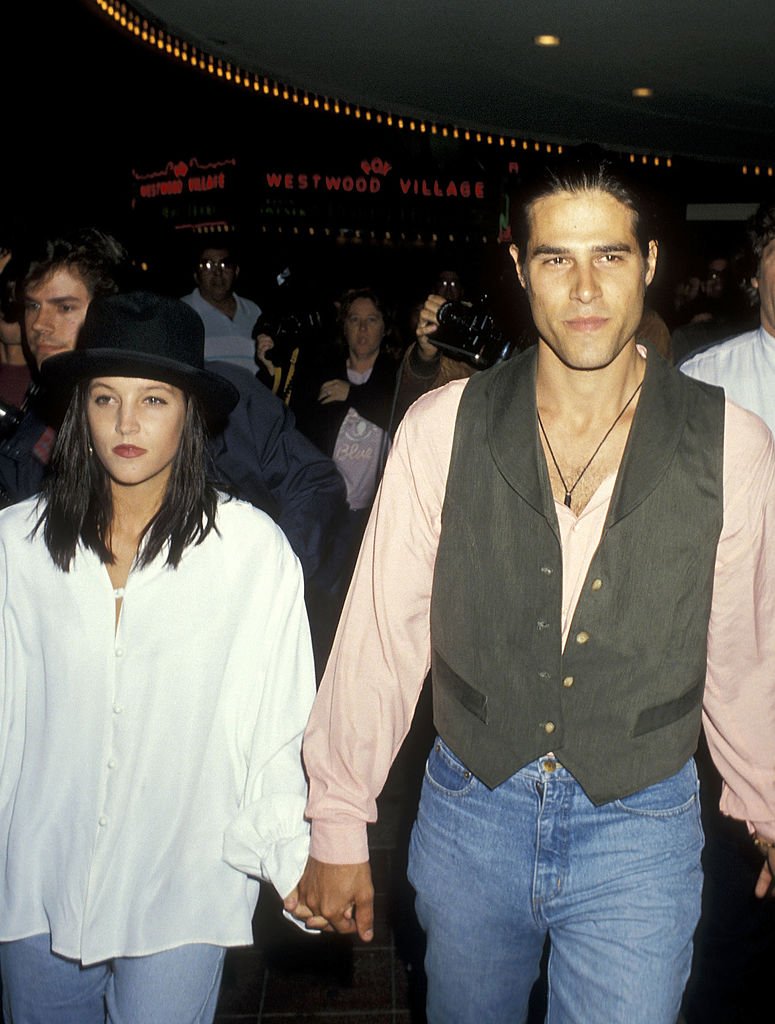 Lisa Marie Presley and Danny Keough attend the premiere of "The Naked Gun 2 1/2: The Smell of Fear" in Westwood, California on June 13, 1991 | Photo: Getty Images
The number of people at the occasion was nine, including the bride and groom. Their guests witnessed the vow exchange in the formal parlor of the Celebrity Center International of the Church of Scientology.
Lisa Marie and Keough got married when she was 20 but first met when she was 17. The young music heiress battled drug abuse and was sent to Scientology's Celebrity Center rehab. It was at the recovery center that she met Keough.
The pair welcomed two kids, Benjamin and Danielle, and after six years together, the two were headed to the divorce court. After their marriage ended, Lisa Marie had a string of failed relationships.
INSIDE HER MARRIAGE TO MICHAEL JACKSON
Lisa Marie finalized her divorce, and in 1992, she and Jackson began seeing each other. By 1994, the two tied the knot in what many described as the coming together of two powerful families.
The outside world saw them as a good fit because of their wealthy backgrounds, and there was no assumption that either of them was in it for the money. However, the couple dealt with issues more pressing than wealth.
While Jackson wanted to have kids, Lisa Marie took a more careful approach. The singer once told Oprah Winfrey that she thought of the future and did not want to have a custody battle with Jackson if they ever broke up.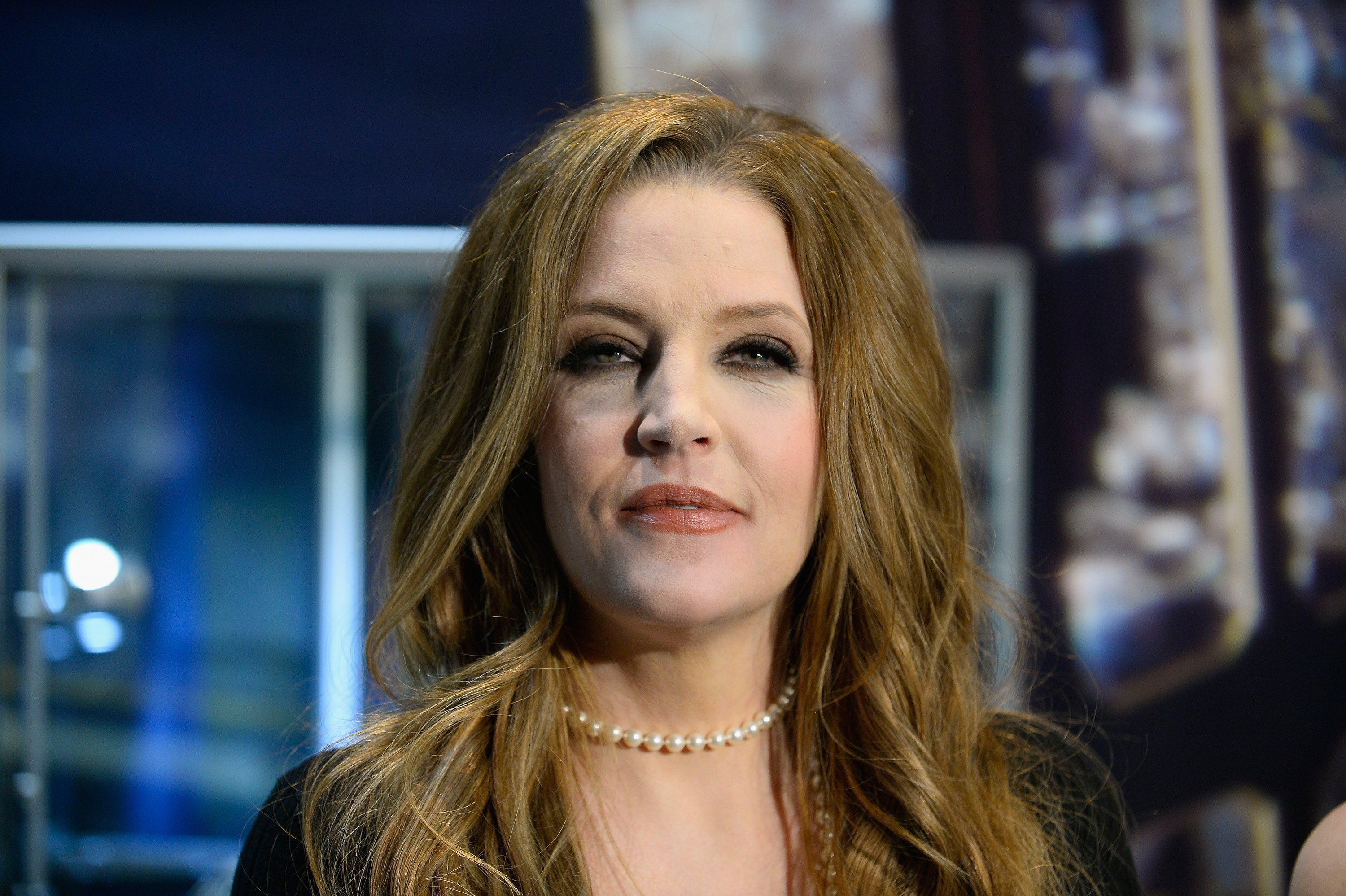 Lisa Marie Presley attends the grand opening of "Graceland Presents ELVIS: The Exhibition - The Show - The Experience" on April 23, 2015. | Photo: Getty Images
There were also issues surrounding his sexual assault case. It was reported that the "Remember the Time" crooner was dependent on his wife following a child molestation case. She stated that Jackson manipulated the wrongfully-accused person image that made them grow closer.
Lisa Marie said in 2003: "I got some romantic idea in my head that I could save him and we could save the world. I thought all that stuff he was doing — philanthropy and the children thing and all this stuff — was awesome, and maybe we could save the world together. OK. Hello. I was delusional."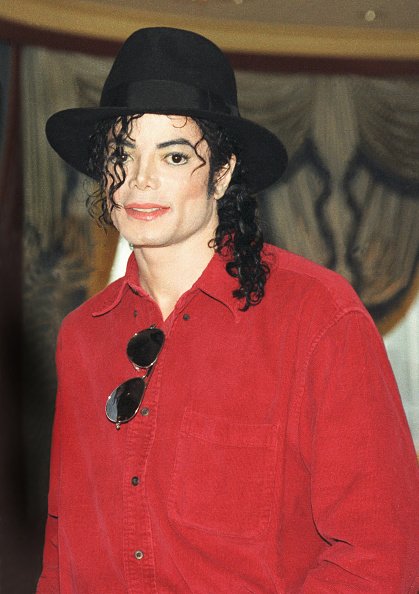 Michael Jackson at a press conference before a date on his HIStory world tour in 1996. | Photo: Getty Images
The couple finally reached the breaking point in 1995, when Jackson collapsed during rehearsals for an HBO Special. Their relationship became strained from there, and Jackson timed his wife's visiting hours.
She would later admit to Winfrey that her spouse had drug issues. Lisa Marie ultimately filed for divorce in 1996, and after their two-year union was dissolved, they remained friends for a while.
There were many controversies about the couple's union as many thought it was a marriage of convenience. Sandy Domz, a former employee at Jackson's Neverland Ranch, claimed that the couple never slept in the same room.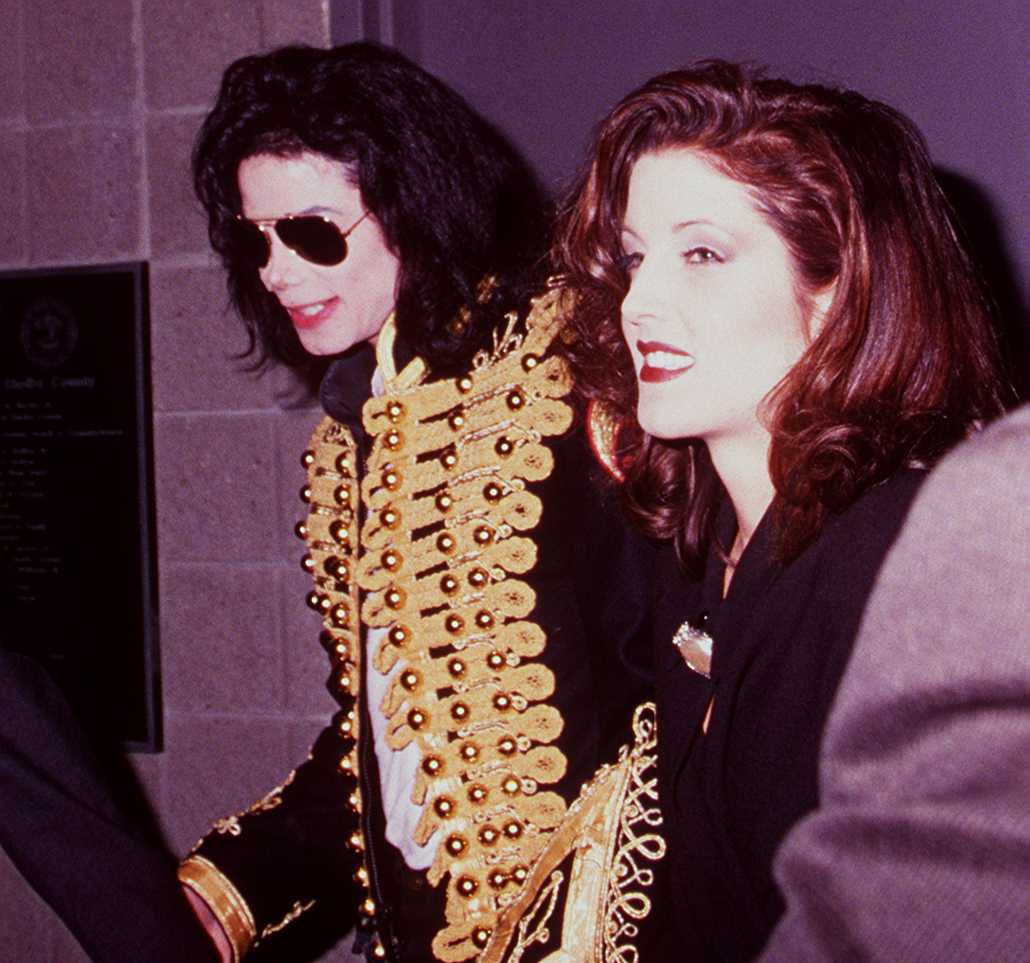 Michael Jackson and Lisa Marie Presley, circa 1994 | Source: Getty Images
Domz stated that Jackson often sprayed his wife's underwear and scattered it all over the room to create an illusion of wild love-making.
According to Domz, Lisa Marie only slept in the "rose room or on the guest beds." This birthed the speculations that the two never consummated their marriage.
DETAILS OF JACKSON AND LISA MARIE'S DIVORCE
After Lisa Marie filed for divorce, citing irreconcilable differences, there seemed to be no-fuss from Jackson's end. However, the late singer's pal and personal assistant, Scott Shaffer, once shared Jackson's countenance to the divorce news. He stated:
"I don't remember him being sad about the divorce. But it was really hard to read him sometimes."
When they became legally separated, Lisa Marie and Jackson spoke over the phone for a while. She once recalled that Jackson asked if she loved him during their last conversation, and she remembered telling him she was "indifferent." Lisa Marie also added that Jackson cried.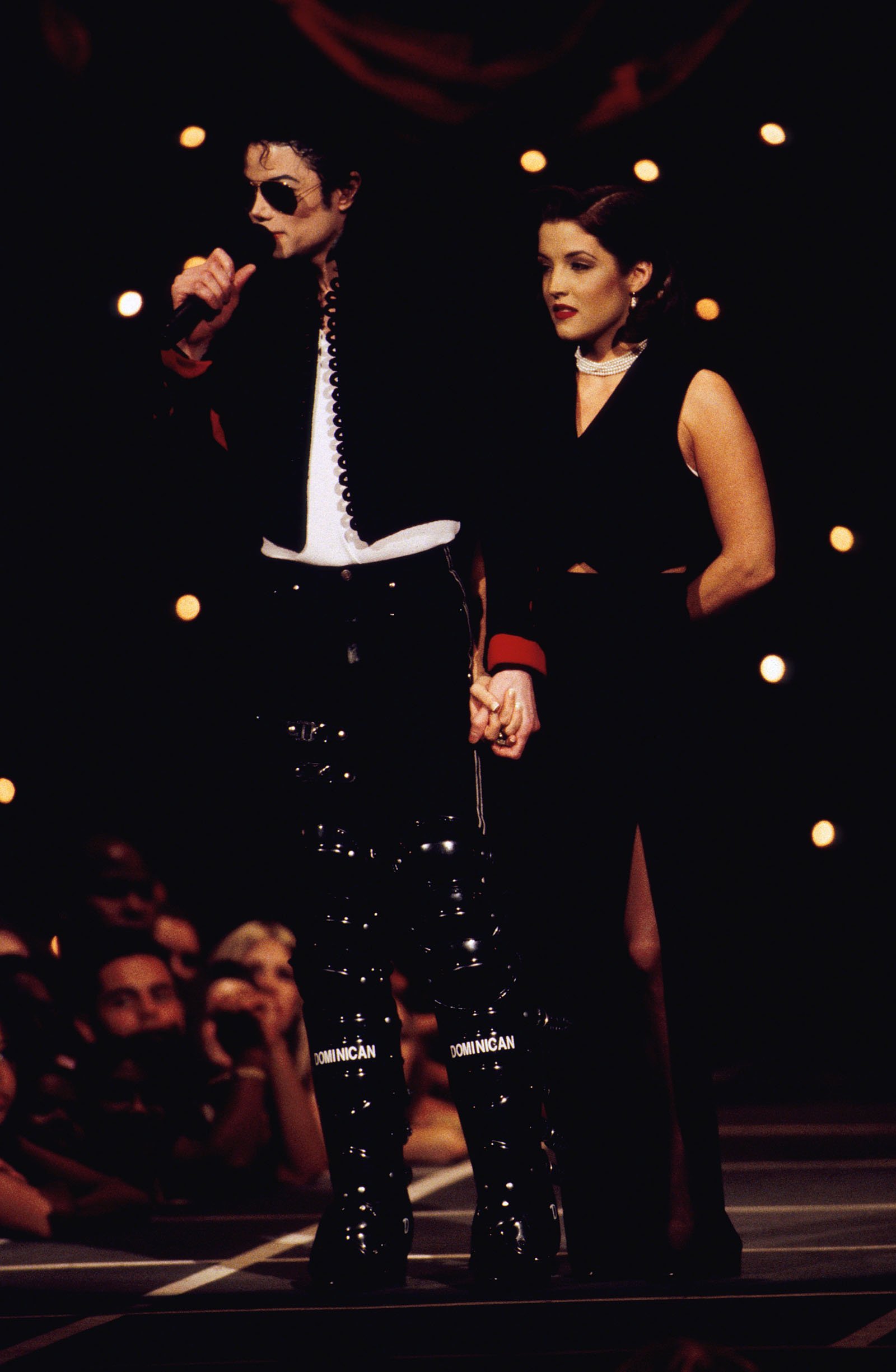 Michael Jackson and Lisa Marie Presley at the MTV Video Music Awards | Source: Getty Images
LISA MARIE'S LIFE AFTER THE DIVORCE FROM JACKSON
The "Lights Out" crooner became romantically linked to musician John Oszajca a few years after her divorce. She and Oszajca were engaged from 1999 to 2000 when they broke things off.
She met actor Nicolas Cage in the same year, and after a whirlwind romance, the pair tied the knot in 2002. Their short-lived marriage was famous for how Cage filed for divorce after 107 days of being married. Their union was officially dissolved in 2004.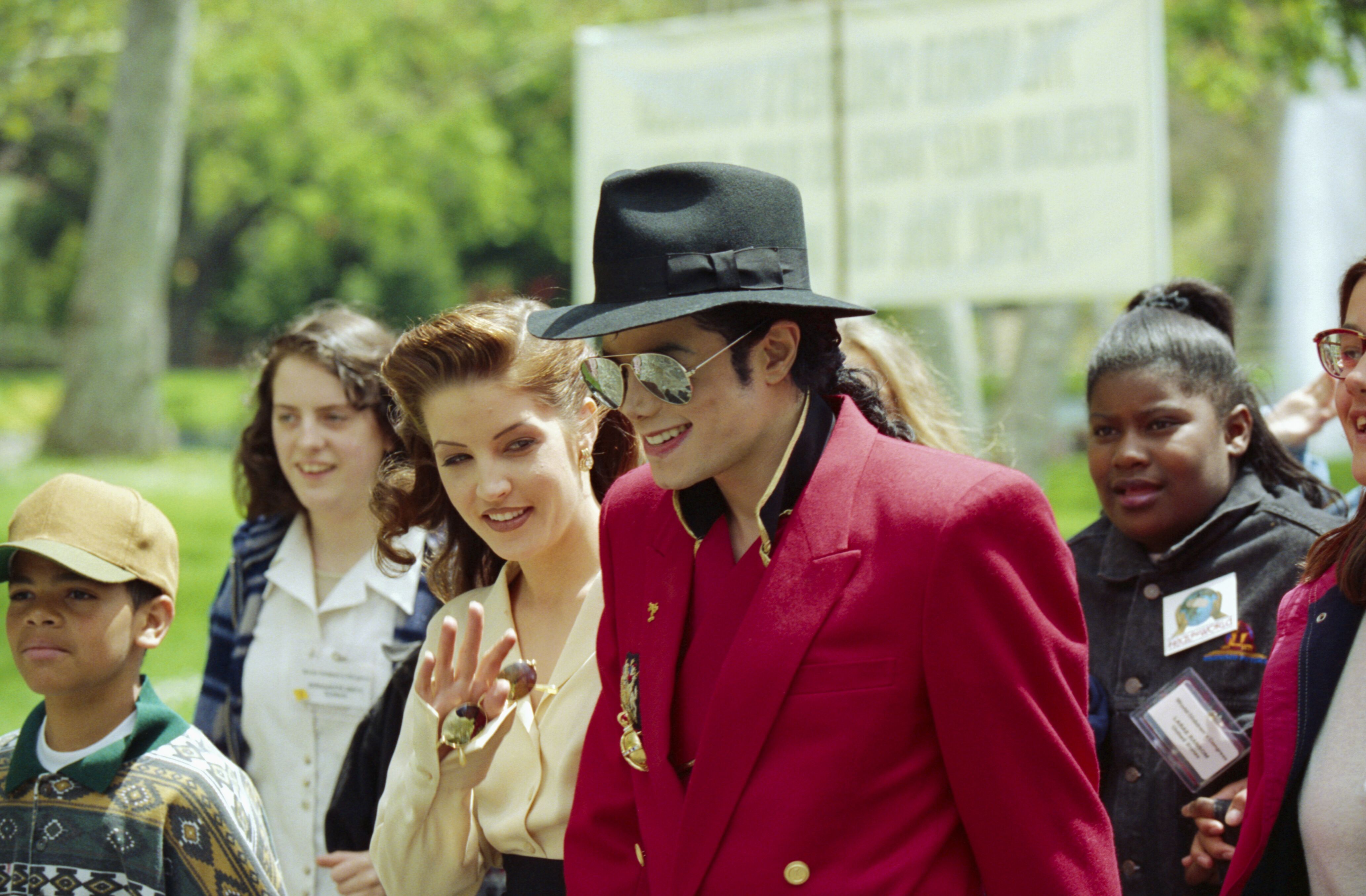 Michael Jackson and Lisa Marie Presley in 1995 | Source: Gerry Images
Lisa Marie was married for the fourth time in 2006 to Michael Lockwood, with whom she had a set of twins, Harper and Vivienne. She and Michael were married for eight years.
The 57-year-old and Michael were locked in a child custody battle for some time, but she was eventually granted joint custody in 2020. After being in the spotlight for a better part of her young adult days, Lisa Marie opted for a quieter life in East Sussex with her children.
She later moved to Calabasas, California, where she has since lived, the high-brow area. Tragedy struck in 2020 after news got out that Lisa Marie's son died from a self-inflicted gunshot. Lisa Marie has since remained away from the spotlight while taking it a day at a time with her other three kids.
Please fill in your e-mail so we can share with you our top stories!