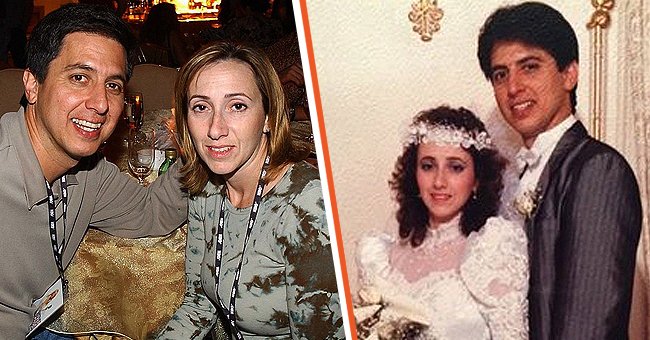 Ray Romano and his wife, Anna Romano | Source: Getty Images | Instagram.com/allyromano
Ray Romano Wed Teller Who 'Wasn't Materialistic Then' - He Sends Her to 'Cry in a Bag of Money' Now
Ray Romano was working in a bank in New York when he met Anna Scarpulla, who was working as a bank teller. Years later, they got married and are now parents to four children.
American comedian Ray Romano met his wife as a 25-year-old man still living with his parents. Still, he managed to win her heart, and a couple of years down the line, they have become parents to four kids, and Ray has also become a successful performer.
After the end of his most notable show, "Everybody Loves Raymond," the comedian, who lives with his family in Los Angeles, revealed he is still as neurotic as ever but now thinks his limo driver hates him as opposed to when his cab driver used to.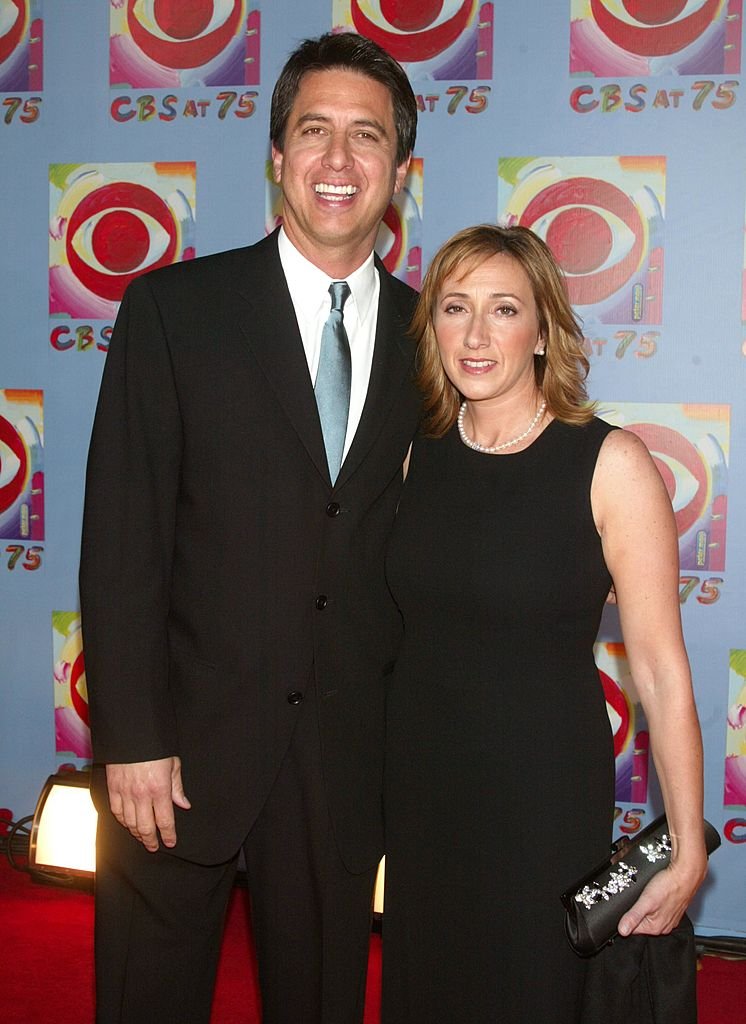 Ray Romano and wife Anna Scarpulla during CBS at 75 at Hammerstein Ballroom in New York City on November 2, 2003 | Source: Getty Images
Ray performed in a comedy troupe at church while still a student at Hillcrest High School. After graduating in 1975, he occasionally attended comedy clubs while juggling studying accounting and working at a gas station.
In 1983 while working at a bank in Queens, he would make satirical jokes and comments which made his co-workers laugh. It also made working in the bank funny and fun, and that was where he met fellow teller Anna Scarpulla.
The pair got very close, and after he had left the bank, Ray asked her out for a date. They got married in 1987; after their marriage, Ray decided to go entirely into stand-up comedy.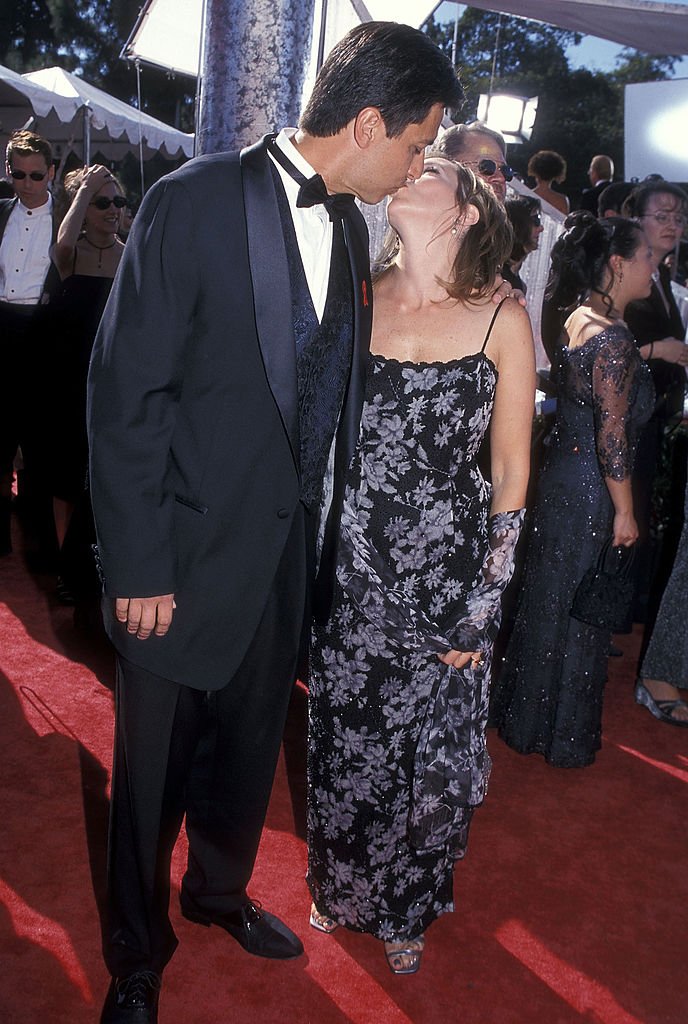 Actor Ray Romano and wife Anna attend the 51st Annual Primetime Emmy Awards on September 12, 1999 | Source: Getty Images
His decision paid off, and he was booked to appear on the "Tonight Show" and HBO. Three years after their marriage, the pair welcomed their first child, Alexandria.
Three years after Alexandria was born, Scarpulla revealed she was pregnant again, and this time the comedian hoped they would have a son. She called him after having a sonogram and told Ray they would have twin girls.
The comedian was a bit disappointed but was relieved after she disclosed it was a joke and they would have two boys. The pair later welcomed their twins, Gregory and Matthew. They also added another son to the family, Joseph.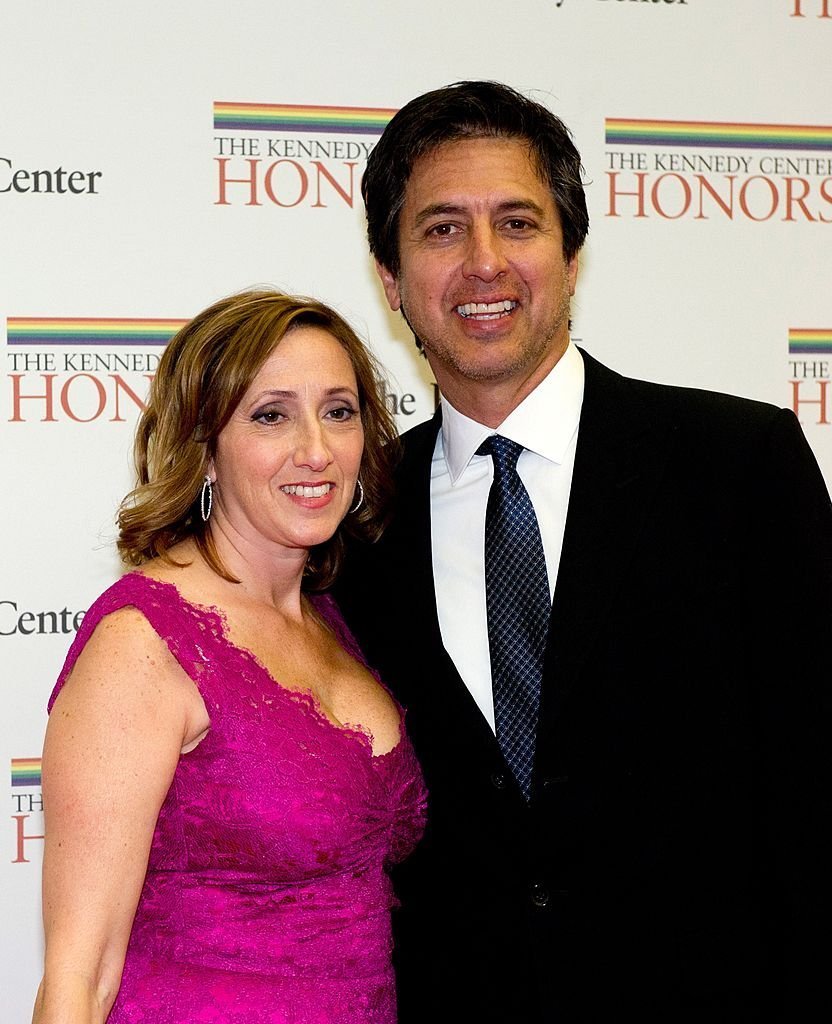 Ray Romano and his wife, Anna arrive for a dinner for Kennedy honorees hosted by U.S. Secretary of State Hillary Rodham Clinton at the U.S. Department of State | Source: Getty Images
Ray revealed that after his first child was born, he suffered from first-time fatherhood jitters. He was terrified and could not do anything correctly. After his daughter, Alexandria, was born at St. Vincent's Hospital in New York, he went over to pick up the newborn and his wife.
But after they got out of the hospital, he could not find his minivan, and that was when he realized he had parked in a tow-away zone. The family had to go home in a yellow cab.
Due to his experience as a father of four, the comedian had told future fathers to allow their women to direct them where to go and what to do.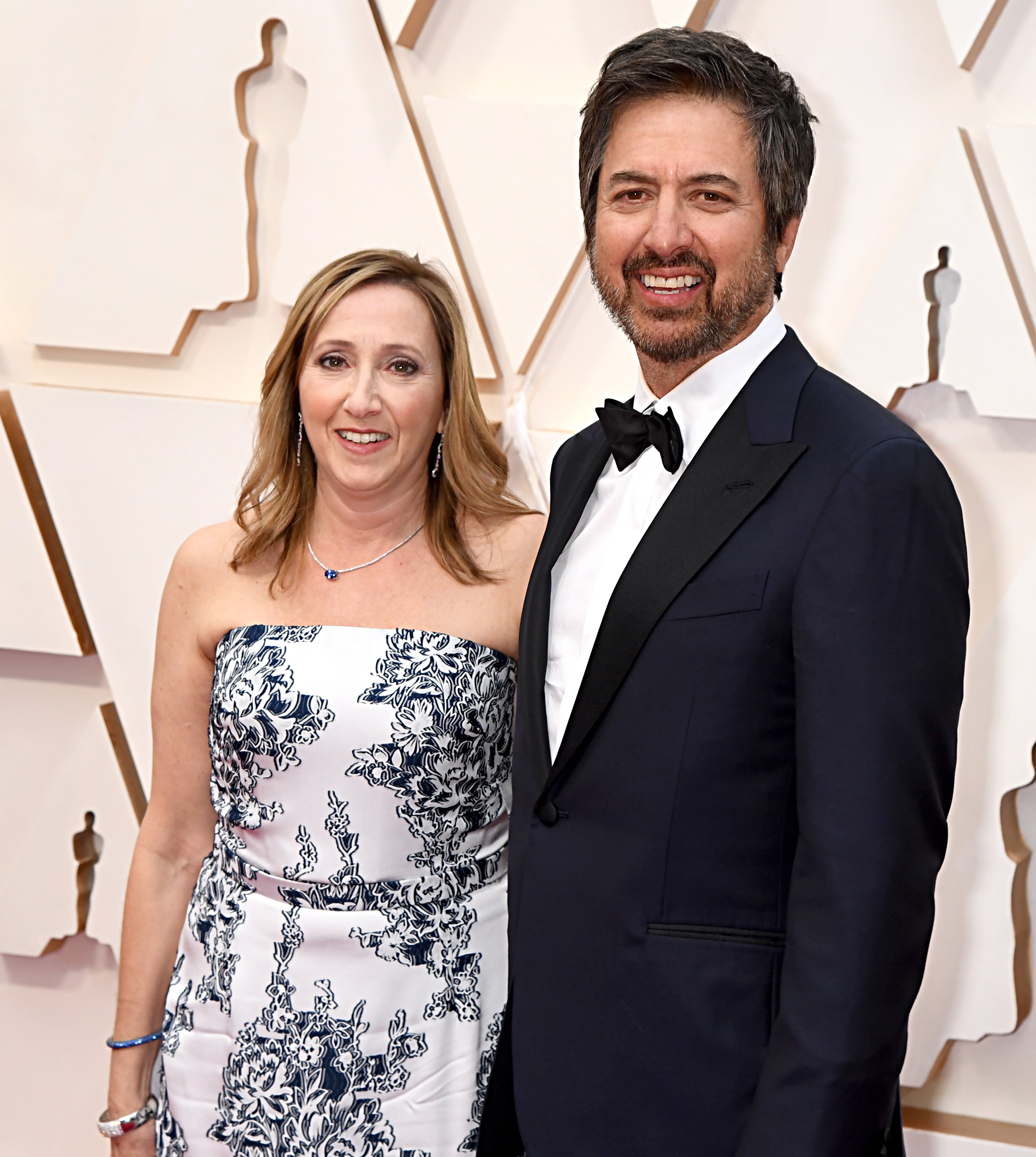 Ray Romano and Anna Romano attend the 92nd Annual Academy Awards at Hollywood and Highland on February 09, 2020 | Source: Getty Images
He also revealed that getting as much sleep and sex as possible before the baby arrives is essential because that's over after the baby is born. The comedian and his wife could spend much time together after his show "Everybody Loves Raymond" ended.
The mother of four was also pleased to have him home but sometimes wanted him out of the house. She has also been trying to find him other gigs, including signing him up for "Dancing With The Stars" and "Celebrity Rehab."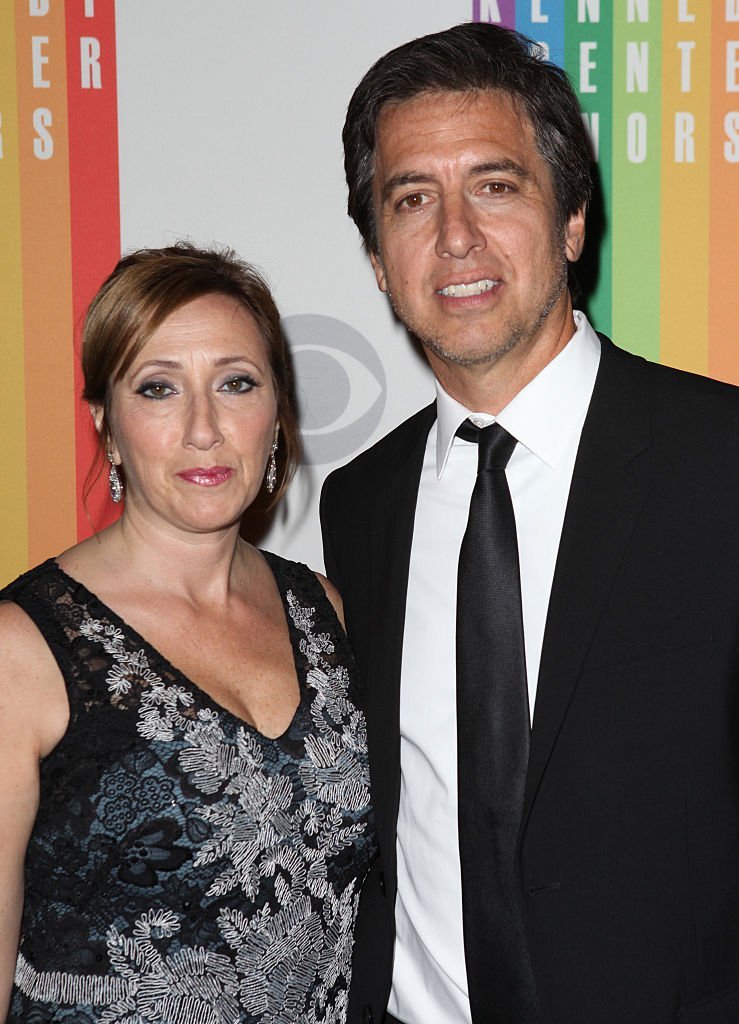 Anna Romano & Ray Romano attending the 35th Kennedy Center Honors at Kennedy Center in Washington, D.C. on December 2, 2012 | Source: Getty Images
Having watched their father on his show, Ray's kids also contemplated following in his footsteps and becoming performers themselves.
The comedian's shy sons are ironically the ones who want to become stand-up comedians, while his outgoing daughter wants nothing to do with show business. He said:
"I once asked my daughter … 'Does anybody in your class ever say they watch the show?' And she was like, 'Yeah, and then I never talk to them again.' I'm like, 'Why?' She wants nothing to do with it.'"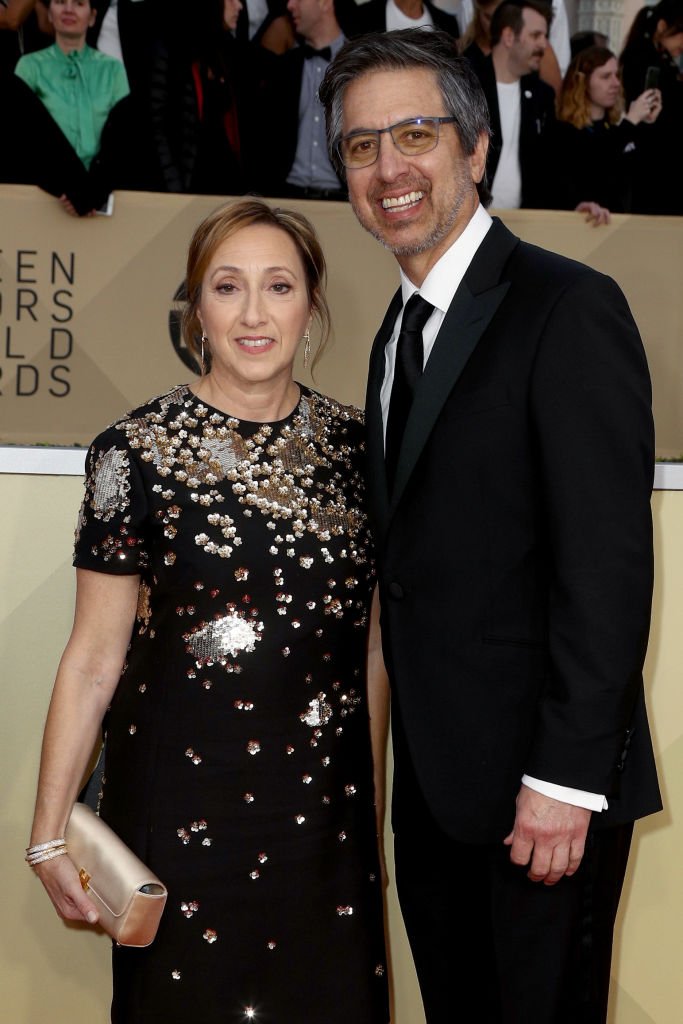 Anna Romano and Ray Romano attend the 24th Annual Screen Actors Guild Awards at The Shrine Auditorium on January 21, 2018 | Source: Getty Images
He also revealed that watching a Jets game is the family's bonding secret. Ray would rent a skybox suite since his kids are diehard fans.
The comedian also bought a size-34 Joe's Jeans, having lost 10 lbs due to the stress of his show. His wife also supported the acquisition.
PARENTING AND DEALING WITH HIS CHILDREN'S ANTICS
Speaking on parenting, Ray revealed his twin sons Gregory and Matthew have been driving their mother crazy for many things, including not having their baths. He explained:
"My wife, she gets mad at them a lot. Right now, she's playing this game, I guess, she told me. She's going to see if she doesn't pressure them, how long they will go without showering."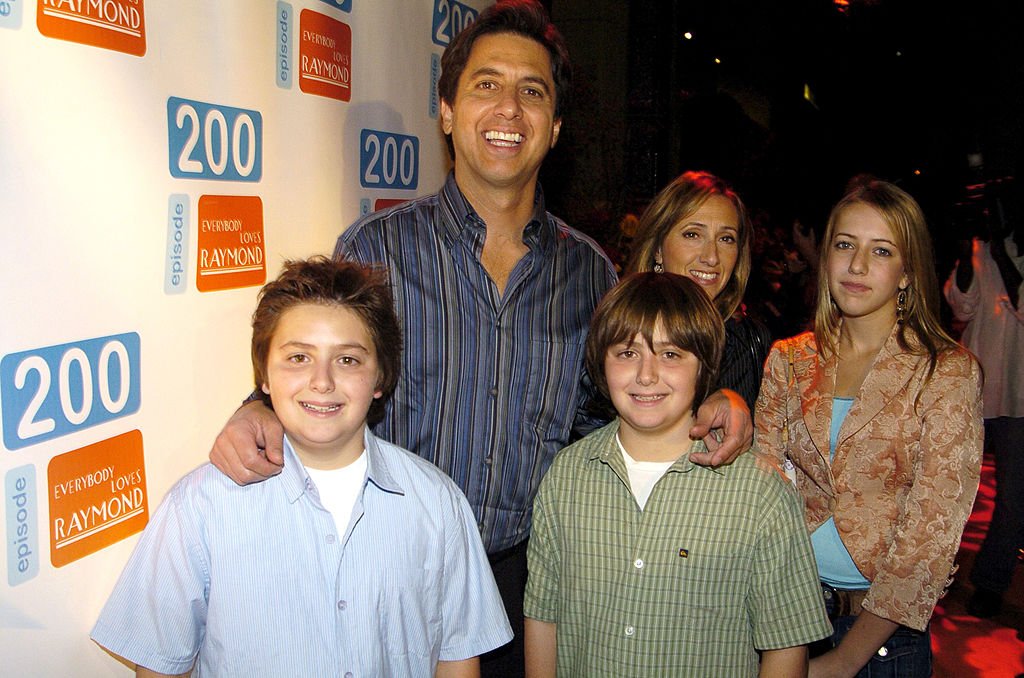 Ray Romano with his kids and wife at "Everybody Loves Raymond" Celebrates 200th Episode on October 14, 2004 | Source: Getty Images
The comedian, however, told his wife she would lose because he was also 14 once, and the kids would not have their baths until they were forced to. When the twins turned 14, they had a party thrown, and their father rented a monkey the kids had wished for.
The father of four also advised parents who would like to hire a monkey for their ward's birthdays to have an animal trainer available as well.
Ray also expressed his concerns about discovering the manliness his twin sons would soon make due to their growth. The comedian declared:
"They're going to make a discovery where they're never coming out of the shower. I mean, that is a weird part in a boy's life where he finds out he has this feature."
On the other hand, his last son, Joseph, traded a signed headshot of his father for two fruit roll-ups from his school friend Cameron.
The comedian, who has spent a lot of time at home after his show ended, explained that he missed being on set after three months. After the show ended, all the people he worked with left, and it felt like he had lost a family member.
But he still tries to spend time with his former TV family. He is also relishing the opportunity to get to know his kids better by spending more time with them.
After a long time away from stand-up comedy, Ray returned to the screen and explained his jokes were inspired by his kids and family.
The father of four appeared in a Netflix comedy special titled "Right Here, Around the Corner," where he walked around New York performing unannounced for half an hour at Comedy Cellar.
Afterward, he went to the Village Underground for another 30 minutes of unannounced performance. The comedian later revealed surprising unsuspecting fans as part of the appeal.
Speaking afterward about his surprise performance at the Comedy Cellar, the comedian revealed it is one of his best yet and that his act has always been about families, especially his wife.
He also revealed that there are times that he struggles with things, but his kids and wife are good people, and he also has a happy marriage. But while Ray is grateful and glad to have all that, he does not see himself as different from anybody else.
Ray revealed his kids love it when he uses them in his acts, but his wife, on the other hand, sometimes complains about it, but he would jokingly tell her to cry in a bag of money. He, however, lauded her for giving him lots of materials.
Please fill in your e-mail so we can share with you our top stories!