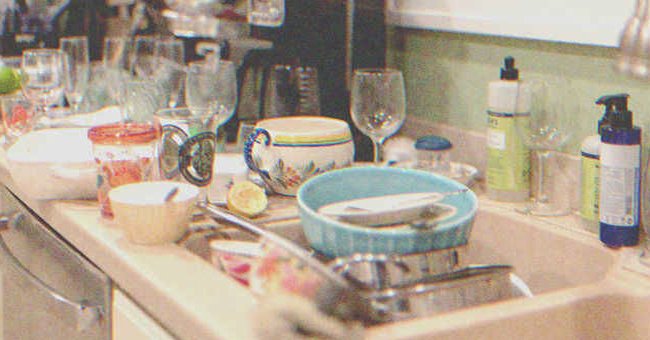 Shutterstock
On Valentine's Day, Man Mocks Wife for Dirty Dishes Ignoring Her Gift, Opens It after Her Death — Story of the Day
A man lashed out at his wife on Valentine's Day, accusing her of being a lousy housekeeper, and threw away her gift in rage. But he regretted his decision when a stranger turned up at their doorstep later that day.
Cora Morales spent the morning in a bubble of happiness, surprising herself at how cheerful she was. She was sitting in the living room, marking off the tasks on her to-do list for the evening, blushing and wondering how delighted Eric would be when he saw the Valentine's Day surprise she'd arranged for him.
Cora first met Eric at a business conference in Texas. Because they were both orphans raised in foster care, they wished to have a large, happy family one day.
Luckily, that didn't take long as they got married soon after going out on a few dates and welcomed triplets two years later.
However, things started getting a little tense when Cora had to step in to look after the children, and Eric became the primary breadwinner for the family.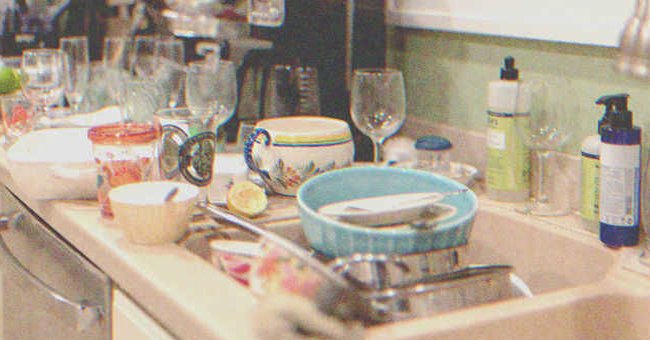 Eric lashed out at Cora after spotting dirty dishes in the sink | Source: Shutterstock
Eric had to give his all to raise a family of 5, which amounted to stress and a feeling of guilt that he could never provide enough time for his family. Worse, he didn't get much of a break on weekends and still couldn't save enough money by the end of the month.
As a result, they hadn't taken a trip or dined at a luxury restaurant in years, even on special occasions. Eric was bent on saving every penny, and Cora understood this well, so she never squandered the little money they had and spent it wisely.
Even on Valentine's Day, she dressed up in an old red dress that Eric had given her for their first wedding anniversary. It was a little outdated, but it was special to her and saved her extra expenses, so she didn't mind decking herself in it on the special occasion.
When she realized it was almost time for Eric to arrive, she quickly set the table for two with his favorite red velvet cheesecake – which she'd carefully baked in a heart shape — a bottle of wine, a few other dishes she'd made, and placed a gift box beside his plate – something she was most excited about.
"Perfect!" she thought to herself as she finally placed fragrant candles about the room and turned on the fairy lights. The doorbell rang almost half an hour later, and Eric was home.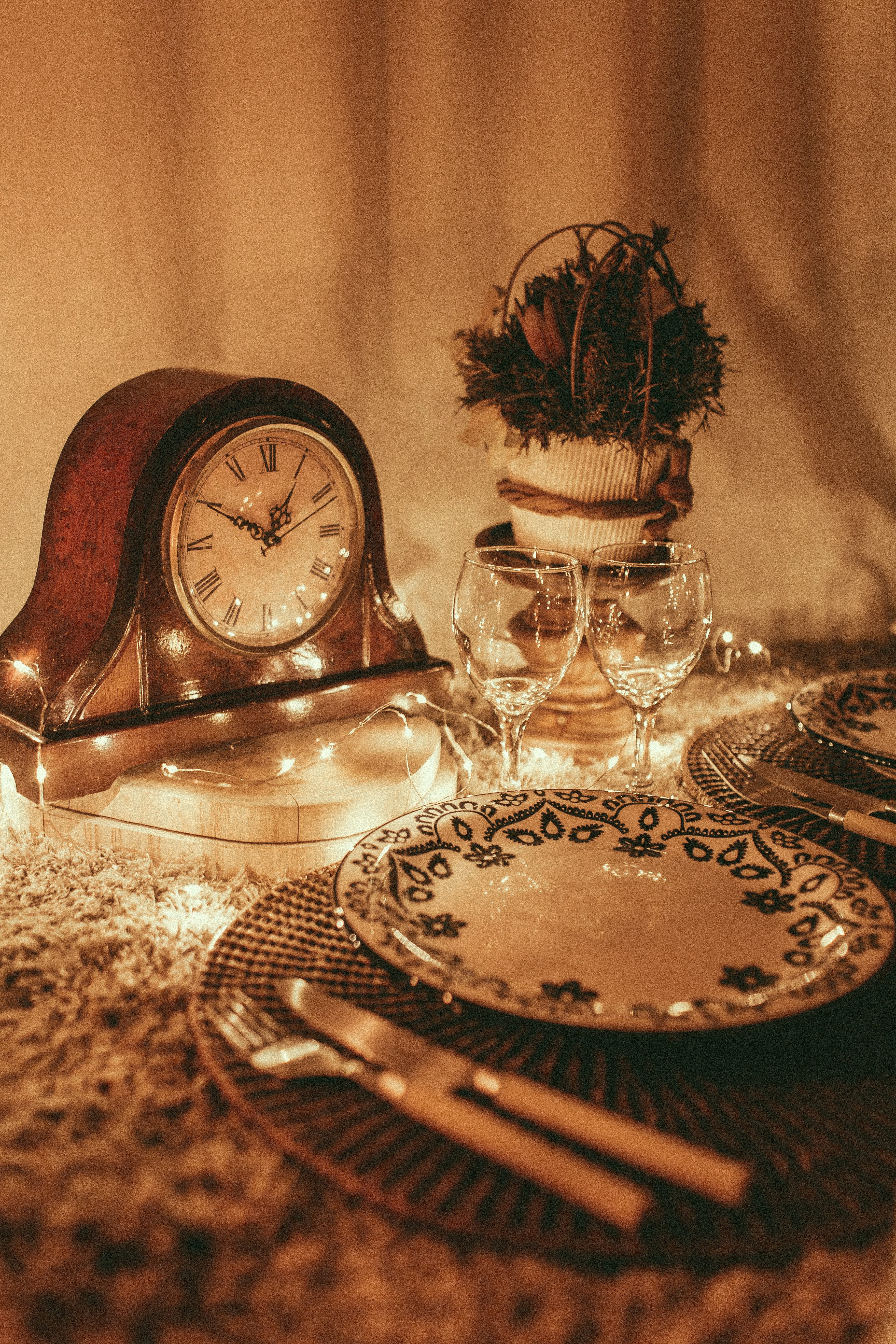 Cora prepared a special dinner for Eric | Source: Unsplash
"Happy Valentine's Day, honey!" she said as she kissed him on the cheek and led him inside.
When Eric entered the room, he was bewildered by the food-laden dining table, the candle-lit room, and the rose petals placed from the entryway to the table. "What on Earth have you done, Cora? Are we some stupid teenagers?" he lashed out as a fit of anger grasped him.
Cora's smile evaporated instantly as Eric switched on all of the lights in the room and glared at her. "Honey! What's wrong? Are you upset with something? Did something happen at work?"
When we are furious, we lose our ability to think sensibly.
"Are you serious?" he yelled. "Is this why I work my ass off? So that you can blow everything on some sort of crap like this?!"
"Oh, Eric! Relax! I didn't go overboard! The ingredients did cost a little more, but it wasn't much," she added gently as she led him to the table. "Please have a seat and tell me how you like the food?"
Eric was pissed. In fact, he was super pissed. He took a bite of the Aglio e Olio and spat it on the table. "What the hell is wrong with the spaghetti? And why does the sauce taste like shit?" he shrieked, loud enough to startle the triplets, who were deep asleep in their room.
"Eric!" cried Cora. "What's wrong with you? The babies…I put them to sleep about a half-hour ago, and you just woke them up!"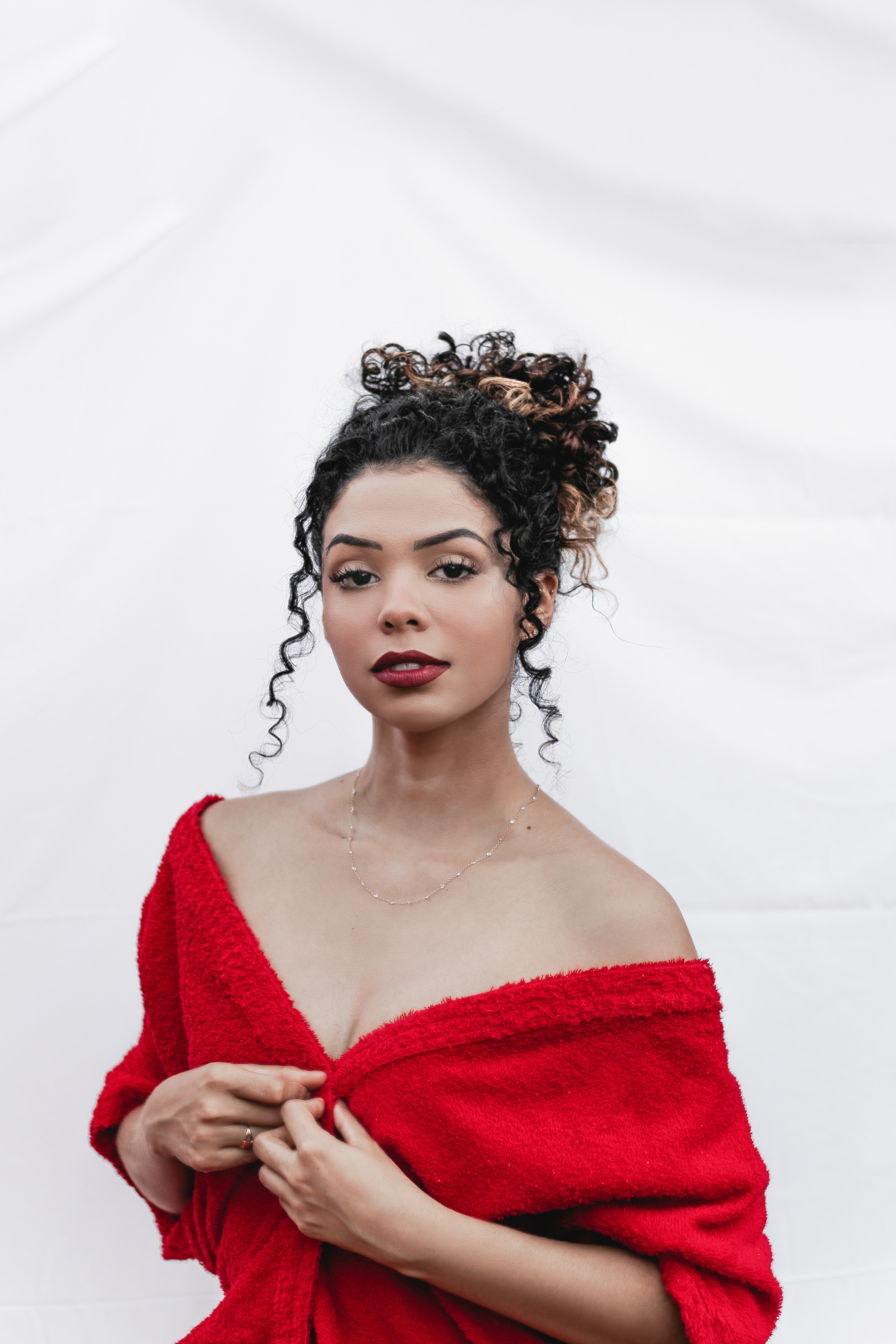 Cora wore a red dress for the evening | Source: Pexels
"So? Is that also my fault? Cora, I work all day while you stay at home and play with the kids! And what the hell is this?" he snapped as he took the gift box in his hands. "A gift?" He flung it on the floor and glared at her. "I'm not a kid who'd get impressed by something like that, okay? Have you seen the kitchen? Do you know why it's so piled high with dishes? Let me explain why. Because you were too busy preparing this crap to look after the house!"
"You're impossible, Eric! I can't believe you're the same man I fell in love with and married! Can't you….ugh, leave…" she grumbled as she walked away to the kids' room. However, the crying sound continued, which irritated Eric even more.
"Why aren't the kids quiet yet? Aren't you the perfect housewife and mom? Learn to do at least something properly, Cora!" he yelled at her from the living room.
And hearing his taunts, Cora stormed out of the room angrily. "They are crying because I need to change the diapers, but we don't have any at home! So keep your mouth shut and look after them until I get back. The store is a little far from here, so it'll take time!" she screamed as she walked out of the house and slammed the door behind her.
"Yeah! And then you claim you're a housewife, and you stay at home..." Eric continued grumbling and mocking Cora for being a terrible homemaker as he walked to the kids' room.
Almost an hour passed. The kids kept crying, and Cora didn't return home. "What's the matter with you, Cora?" he groaned as he made his way to the living room to get his phone and call her. "I can't believe it's taking you so long to get a packet of diapers!"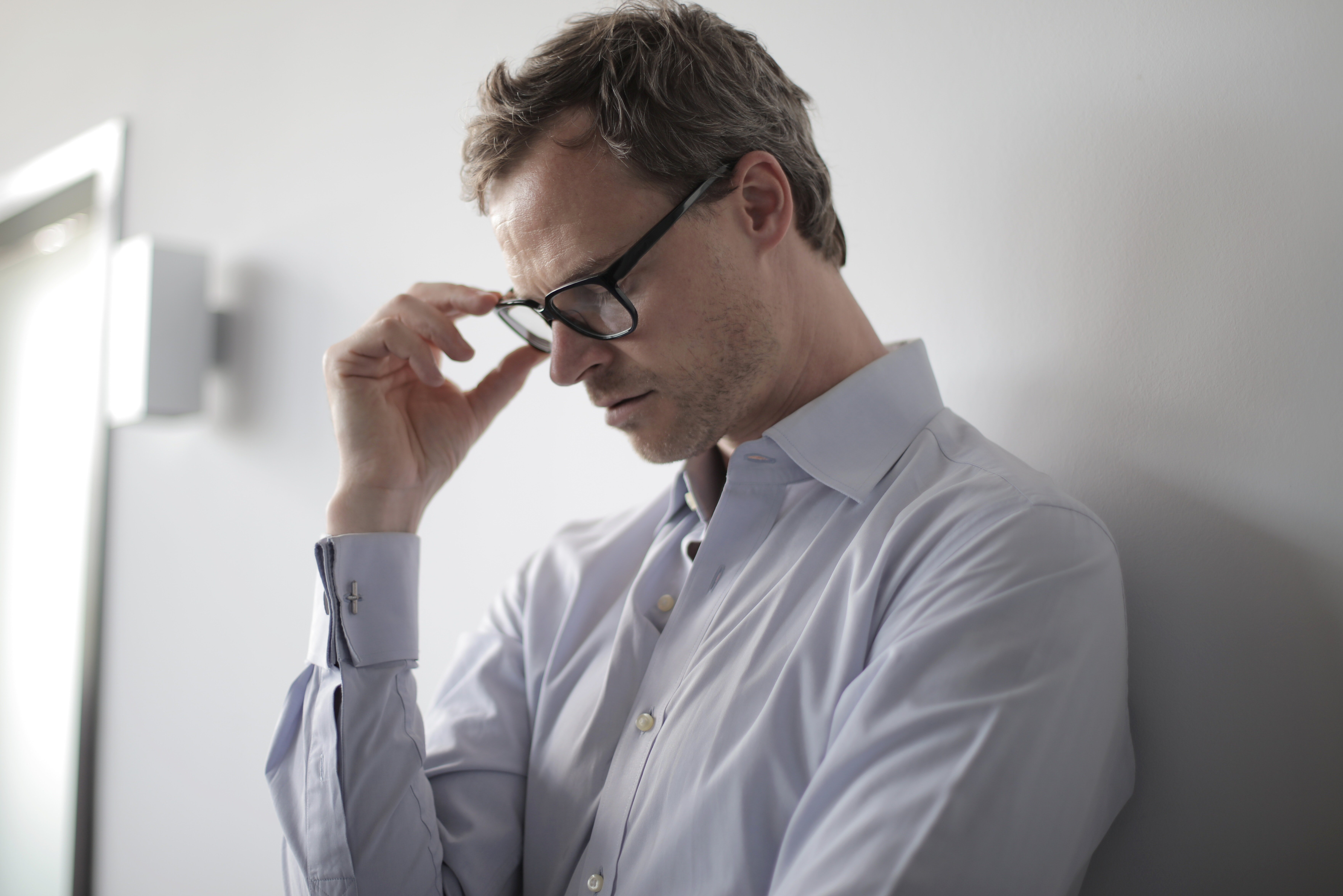 Eric was frustrated with Cora and lashed out at her | Source: Pexels
Suddenly, the doorbell rang. "Here she is! Cora, how long does it take you to just..." he began to ask but stopped when he noticed a cop on his porch. "Does Cora Morales live here?"
"You, uh, her husband?" The cop cleared his throat as he spoke.
"I'm sorry to say this, but your wife died in a car collision. You need to come with us and identify the body. We found her address on her driver's license."
A shock ran through Eric, and his face turned pale. The cop peeked inside the house and noticed the candle-lit table. At one point, he blamed himself for having to deliver such horrible news, but he had no choice.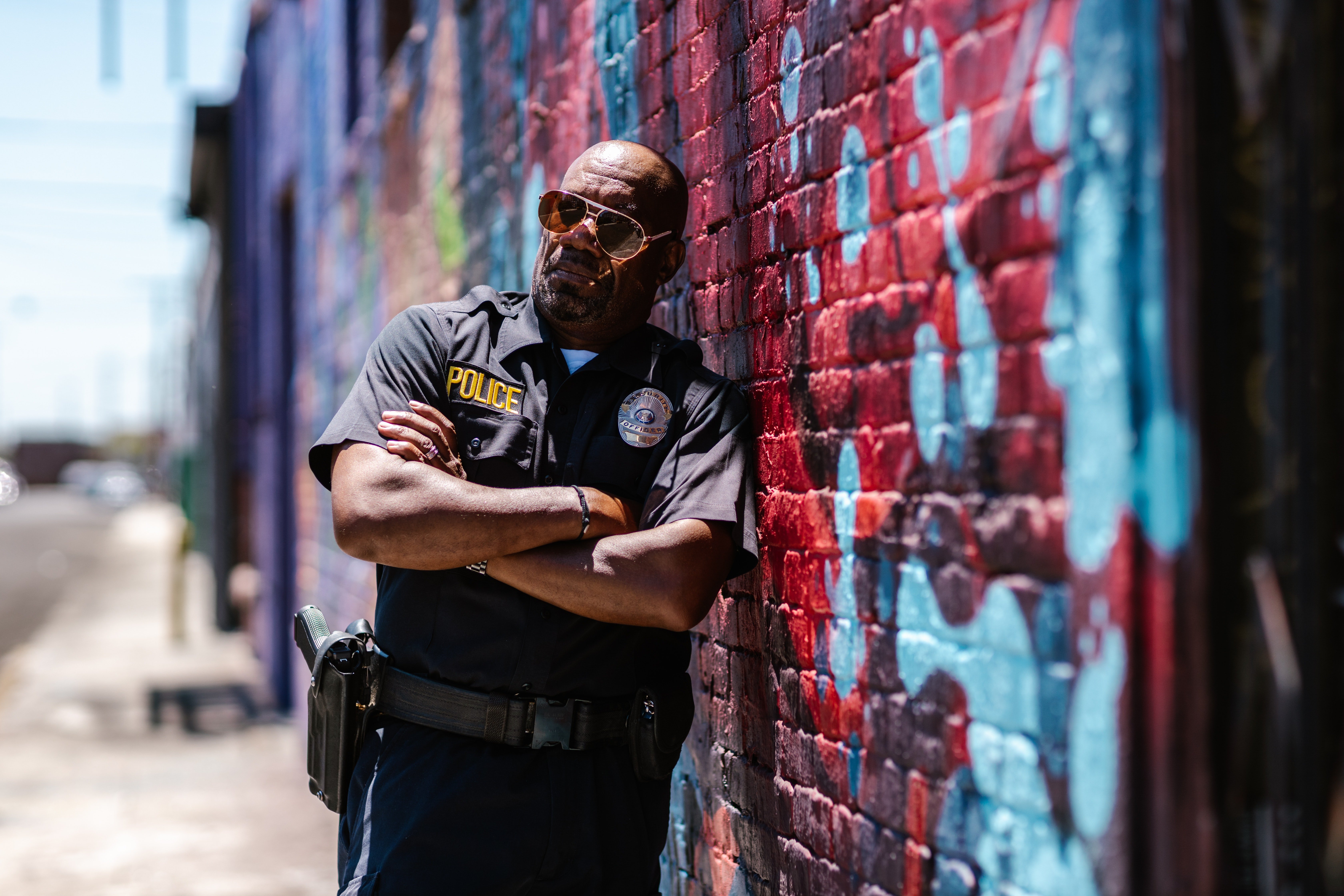 The cop informed Eric that Cora passed away | Source: Pexels
Still trembling in shock, Eric managed to call their next-door neighbor, Mrs. Nelson, and asked her to look after the triplets while he was away. When he got to the mortuary, he couldn't believe the pale, lifeless body was Cora's. He burst into tears, feeling horrible for lashing out at her, and after the funeral the next day, he shut himself away at home. He didn't want to think or do anything.
The table Cora had laid was still there, and when he glanced at it, all the events of the previous evening flashed before his eyes. Suddenly, he remembered Cora's gift. "The gift…I - I didn't even open it." He looked frantically around the room and finally saw it lying on the floor.
He unwrapped the gift with shaky hands and found a note inside with two plane tickets to Hawaii. He brushed his tears away before opening the letter to read it.
To the love of my life, Eric,
Happy Valentine's Day, honey!!! Guess who got a job this month? I saw that you were exhausted after working alone, so I began applying at a few places, and yesterday afternoon, I got a call that I was hired for the position!!
Also, I spoke with Mrs. Nelson, and she agreed to look after the babies, so I can be on the job, relieved that our babies are in safe hands. But wait, that's not the only surprise! You see those tickets? It's for our vacation to Hawaii, just the two of us!! (I've made some other plans too, but you'll get to know about that later, hehe!)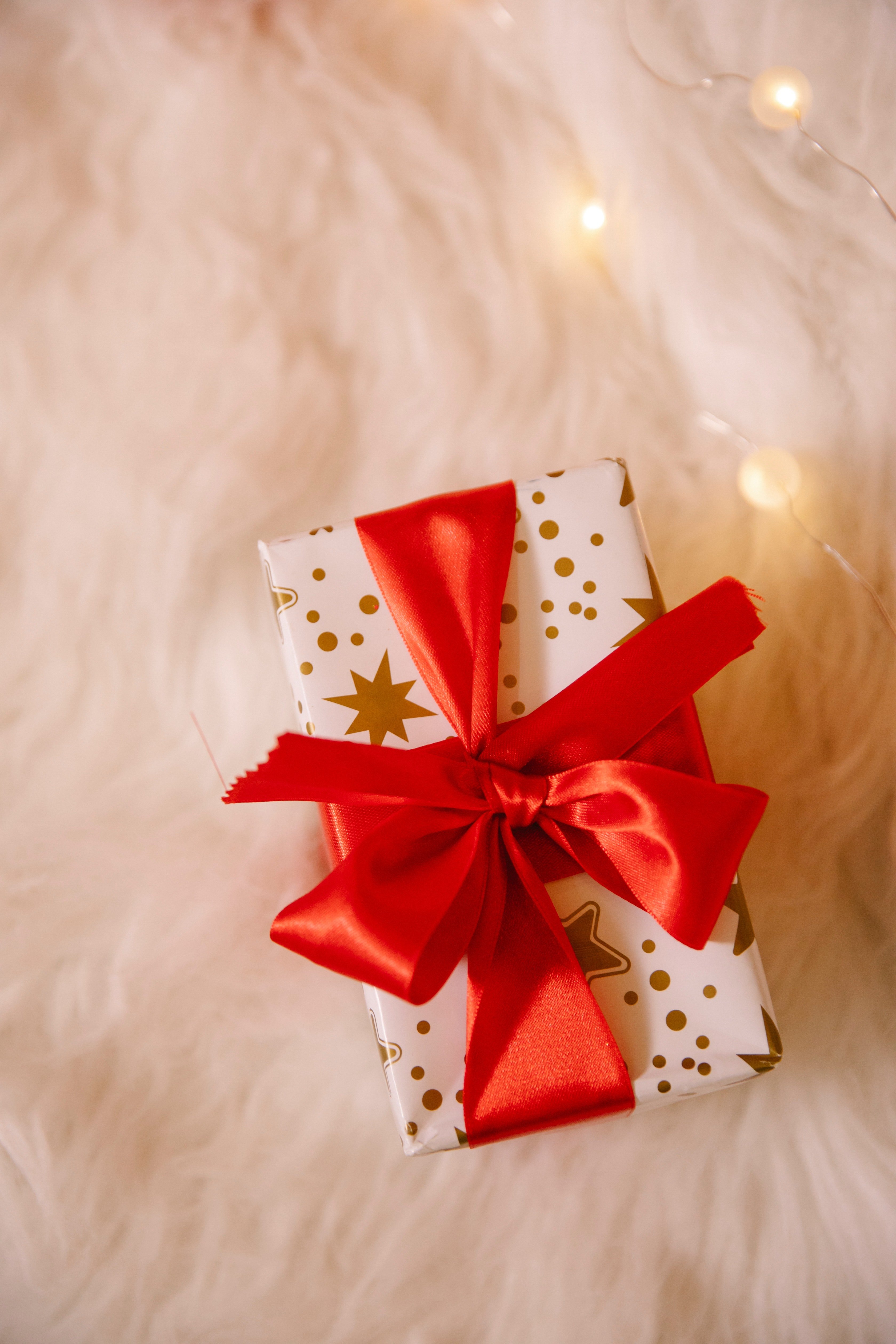 Eric sobbed like a child after opening the gift | Source: Pexels
When Eric finished reading the note, he burst into tears like a child. But there was nothing he could do. Cora was gone, and he'd have to live with it for the rest of his life. Sadly, that is precisely what happened.
Eric's life was never the same again after that day, and he never fell in love again. He simply worked hard to provide the best for his children and nurture them well. Now, every Valentine's Day, all he does is go to Cora's grave and spend hours talking to her about anything and everything that comes to his mind, wishing he could have asked her for forgiveness.
What can we learn from this story?
Don't jump to conclusions. Eric thought Cora didn't want to work and lazed around the house. He was wrong.
When we are furious, we lose our ability to think sensibly. Eric was stressed at work and vented his frustration on Cora. He still regrets doing so.
If you enjoyed this story, you might like this one about a grocery store owner who recognizes the old woman at his store cleaning the floors and immediately takes her mop away.
This account is inspired by our reader's story and written by a professional writer. Any resemblance to actual names or locations is purely coincidental. All images are for illustration purposes only. Share your story with us; maybe it will change someone's life. If you would like to share your story, please send it to info@amomama.com.
Please fill in your e-mail so we can share with you our top stories!