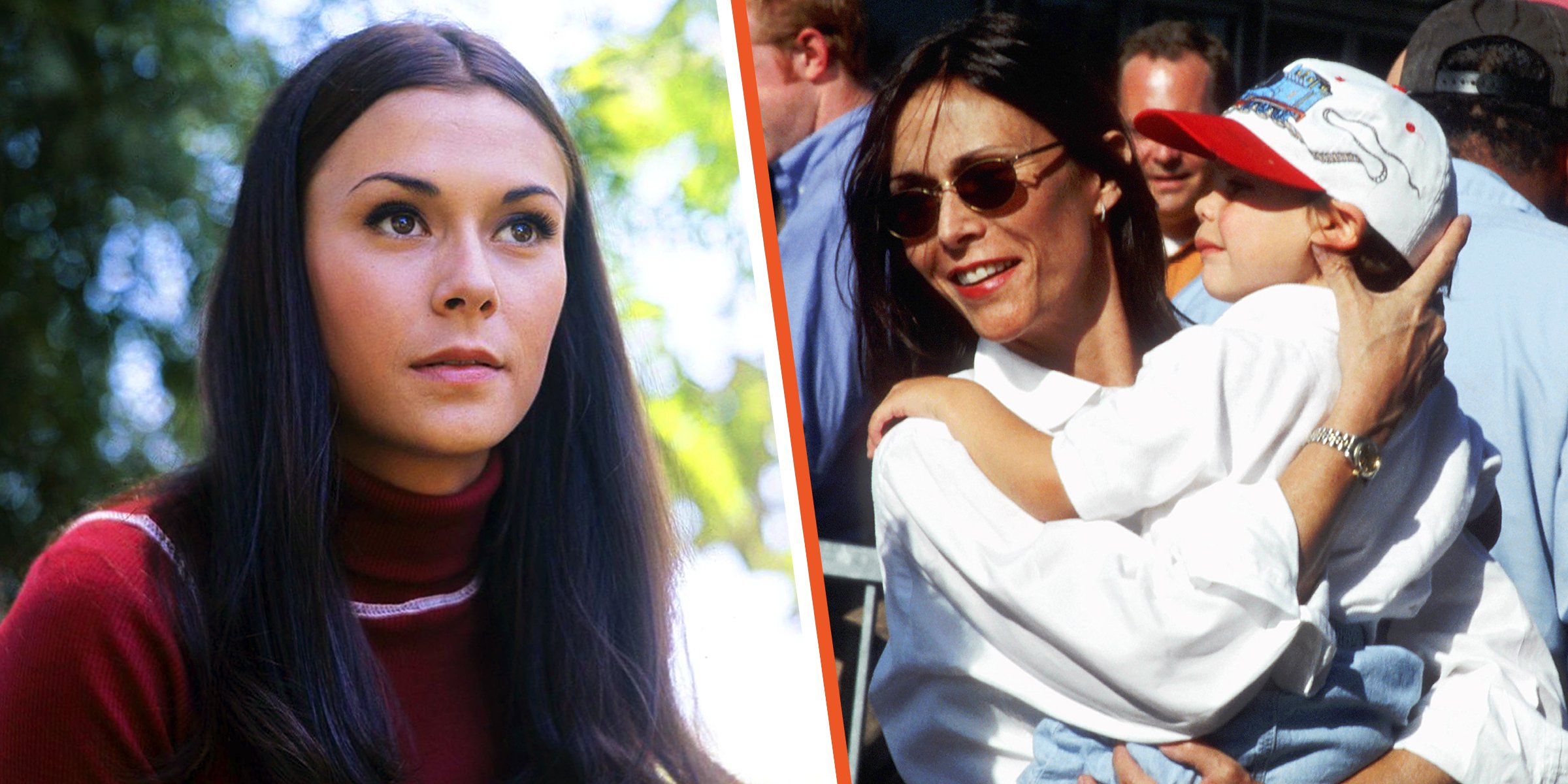 Kate Jackson | Kate Jackson with her son | Source: Getty Images
Kate Jackson Was 'Desperate' to Be a Mother So She Adopted a Baby & Lived like an Average Mom
Kate Jackson had been married three times, but she never had children with the men she was with, even though she still had the desire to be a mother.
Desperate for a child, she chose to adopt, and to be a good mother, she decided she needed to make certain sacrifices. Here's a look at her journey into motherhood.
One of twelve "Promising New Actors of 1972," Kate Jackson dropped out of the University of Mississippi in her sophomore year to study at the American Academy of Dramatic Arts.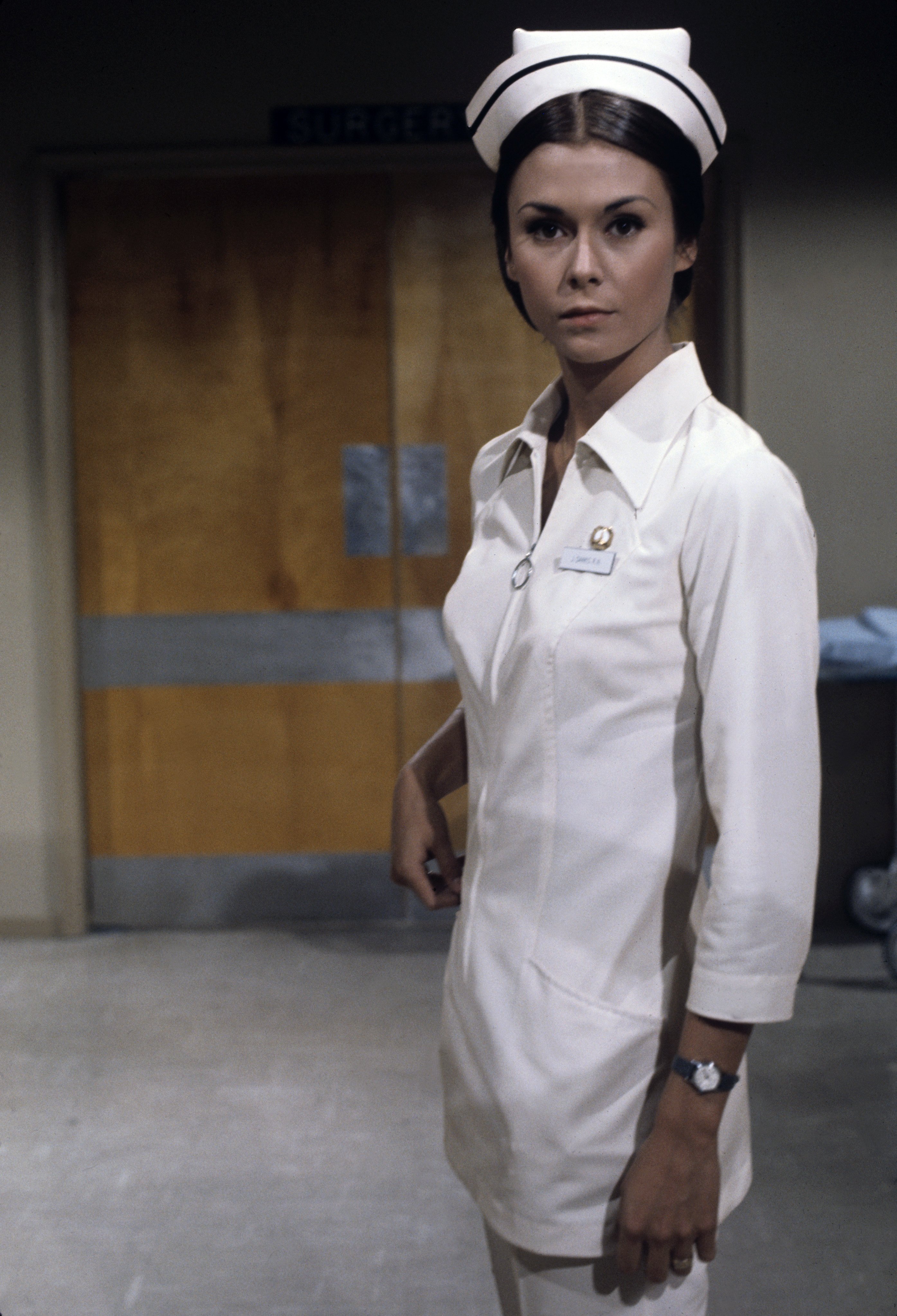 Kate Jackson as a nurse on the set of "The Rookies" in 1972 | Source: Getty Images
Kate Jackson had started her career modeling at 16 before she got her breakout role in the "Dark Shadows: The Vampire Curse" in 1966.
She became the first Angel to be cast in "Charlie's Angels" in 1976. Besides being the first Angel, Jackson was also responsible for coming up with the show's name.
The actor, director, and producer has also starred in "Scarecrow and Mrs. King," "The Rookies," and owns a production company called Shoot the Moon Enterprises.
The Tough Grind of Being an Actress
After "Charlie's Angels," Jackson felt like she was running on the empty because they worked so many hours a day on the series, and she didn't experience life and had nothing from which to draw her character.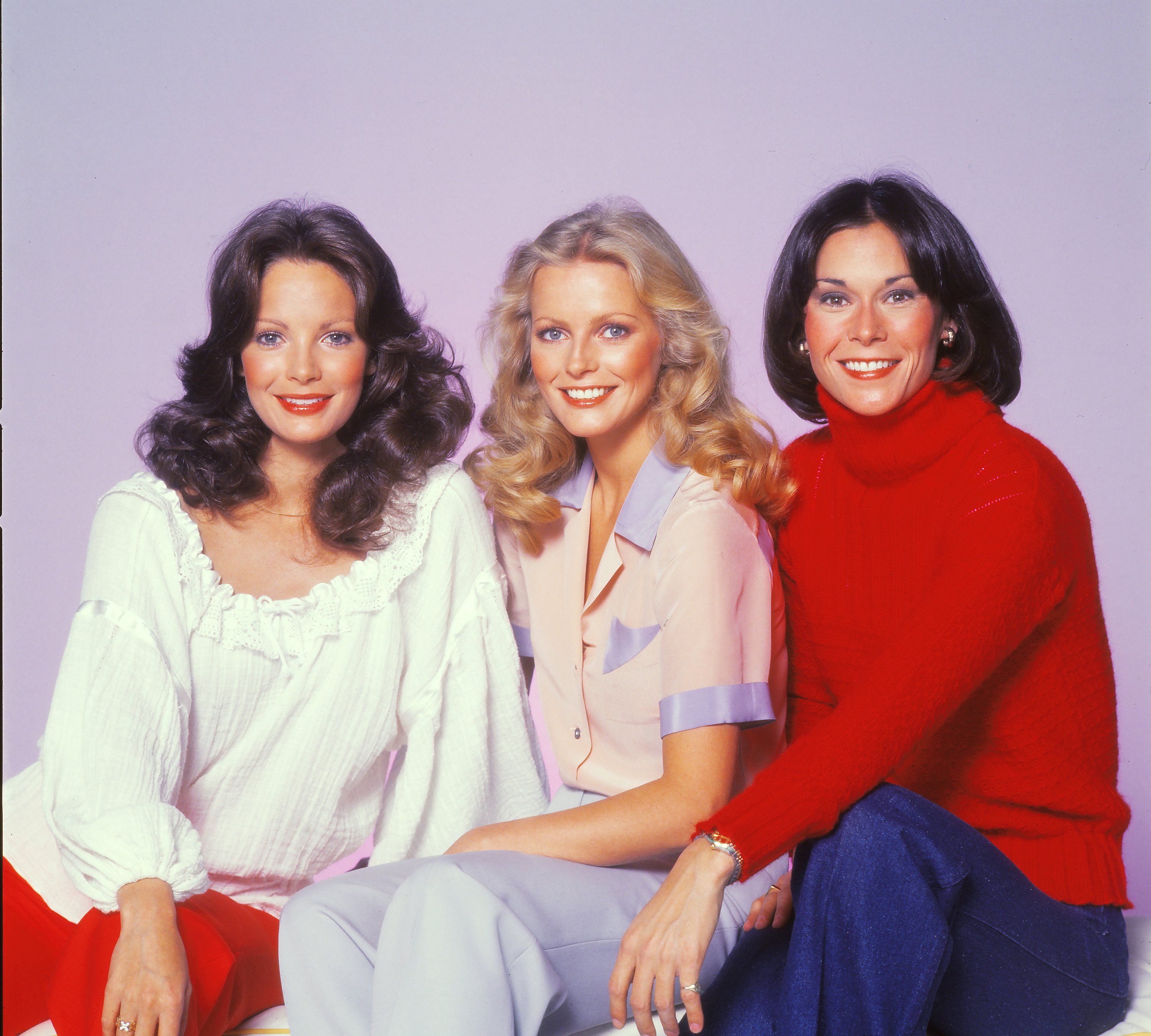 "Charlie's Angels" Chery Ladd, Jaclyn Smith, and Kate Jackson pose for a portrait in 1978 in Los Angeles | Source: Getty Images
She didn't have time to refuel with the tasking hours and had no time for herself. After she left "Charlie's Angels," she missed some people but didn't miss the grind of filming with a hectic schedule.
While there were speculations that they fired her from the show, her then-husband, Andrew Stevens, said they did not fire her. Jackson and the show's producer, Aaron Spelling, worked out her release with their attorney after she had asked for it.
However, she admitted to having caused a few problems on set. She said,
"What it comes down to is I got tired of them, and they got tired of me. I'm glad I've finally been able to hang up the halo."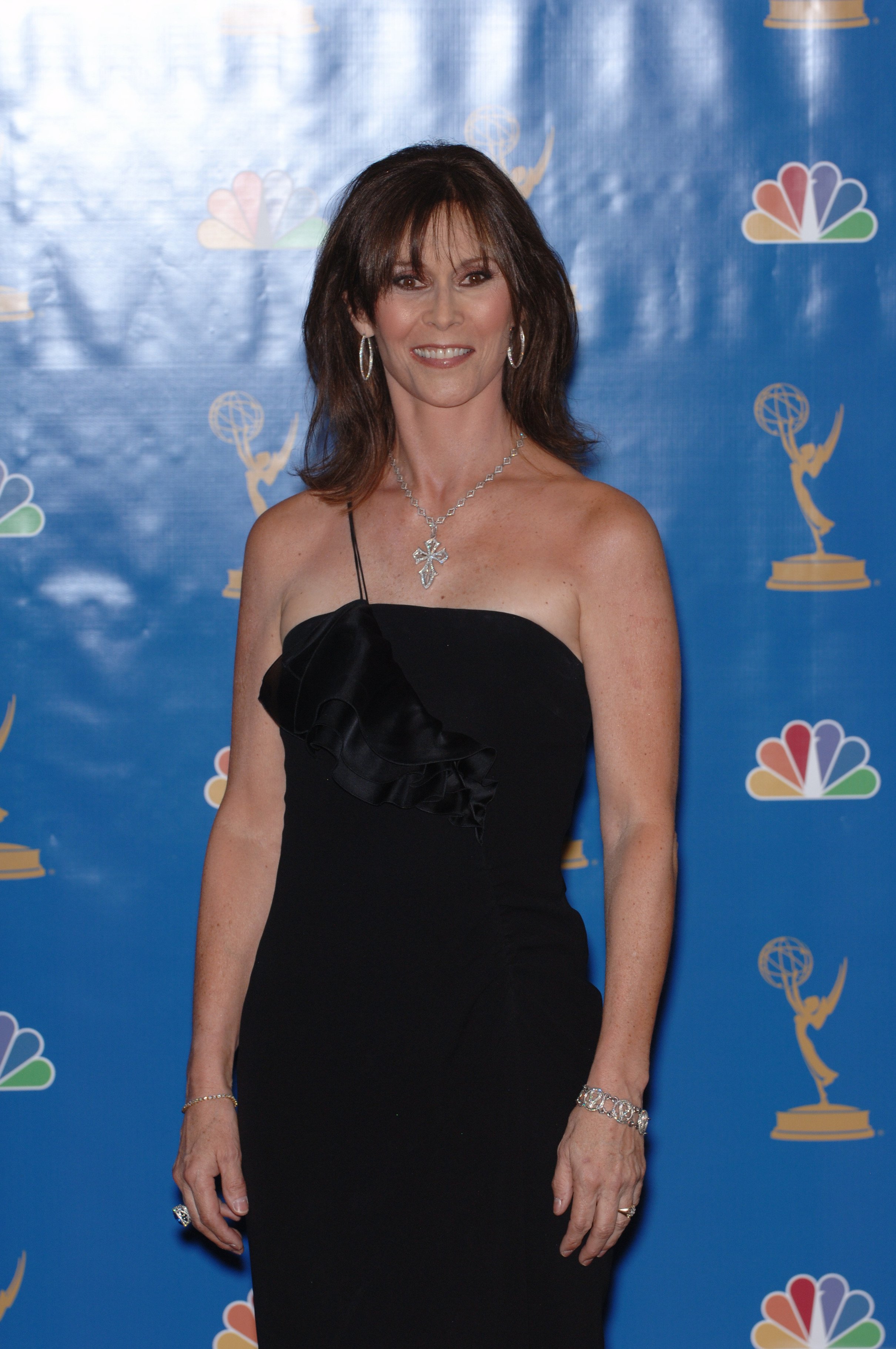 Kate Jackson on the black carpet at the 2006 Primetime Emmy Awards in Los Angeles | Source: Shutterstock
And years later, she reportedly sold her Los Angeles home, which she got in 1983, and moved to a farm in Keswick, Virginia, just outside Charlottesville.
Inside Her Three Fruitless Marriages
In August 1978, Jackson and her first husband, Andrew Stevens, six years her junior, eloped and married at Martha's Vineyard after dating for six weeks.
They were initially trying to pick a place for a vacation since Jackson had a few days off from "Charlie's Angels." Right before they left, they decided they would get married.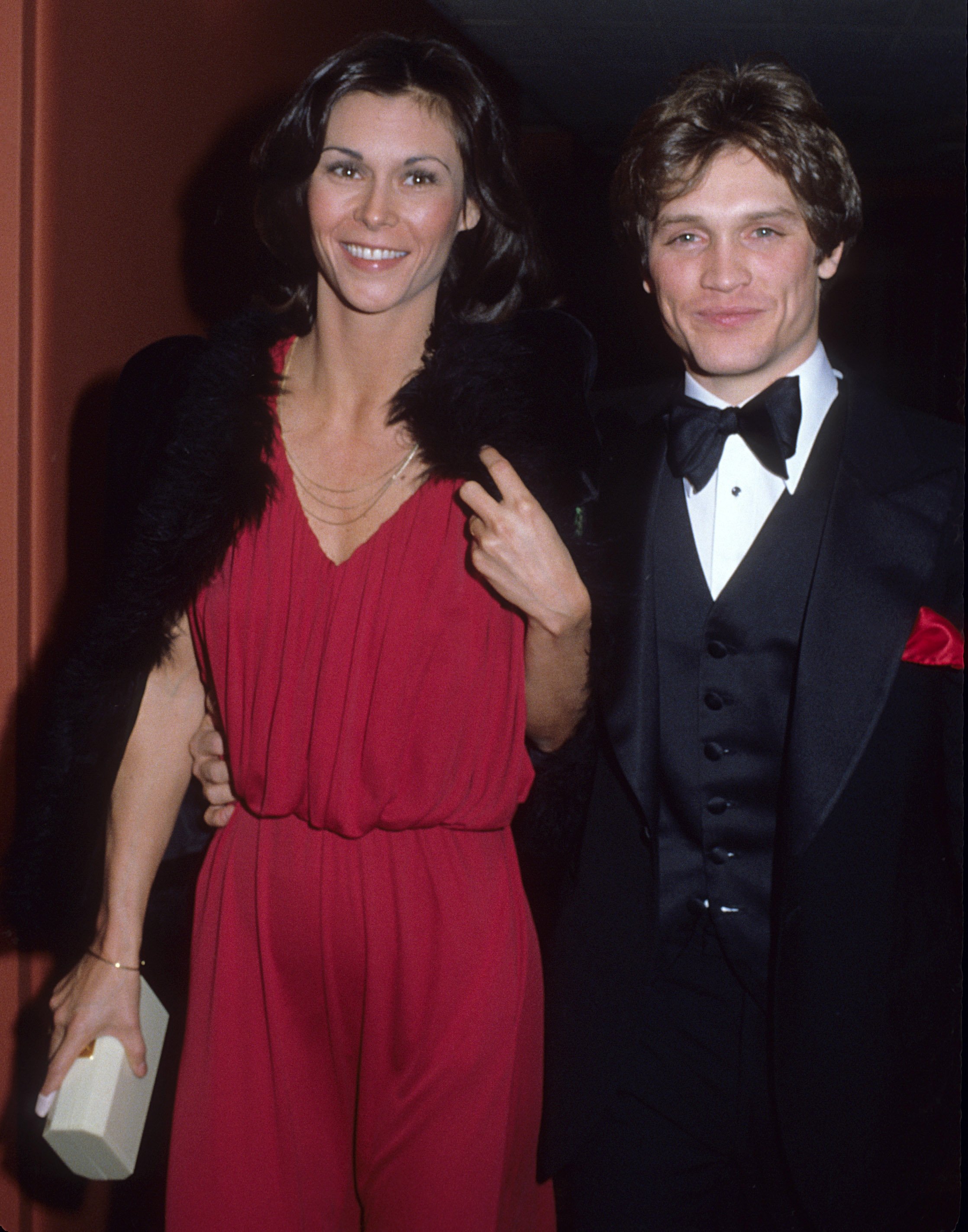 Kate Jackson and Andrew Stevens at the 36th Annual Golden Globe Awards on January 23, 1979 | Source: Getty Images
They took a midnight flight, got to the courthouse before it opened at 9 a.m., and took a marriage license in Boston.
Jackson and Stevens had the three-day waiting period waived because they didn't think they would get the license in time if they went to the vineyard.
After their marriage, they starred in the movie "Topper," their first time working together. They were also the executive producers and the owners.
Besides being a first for them working together, it was also a first for them as producers. They had formed a production company shortly after they got married called Cosmo Productions.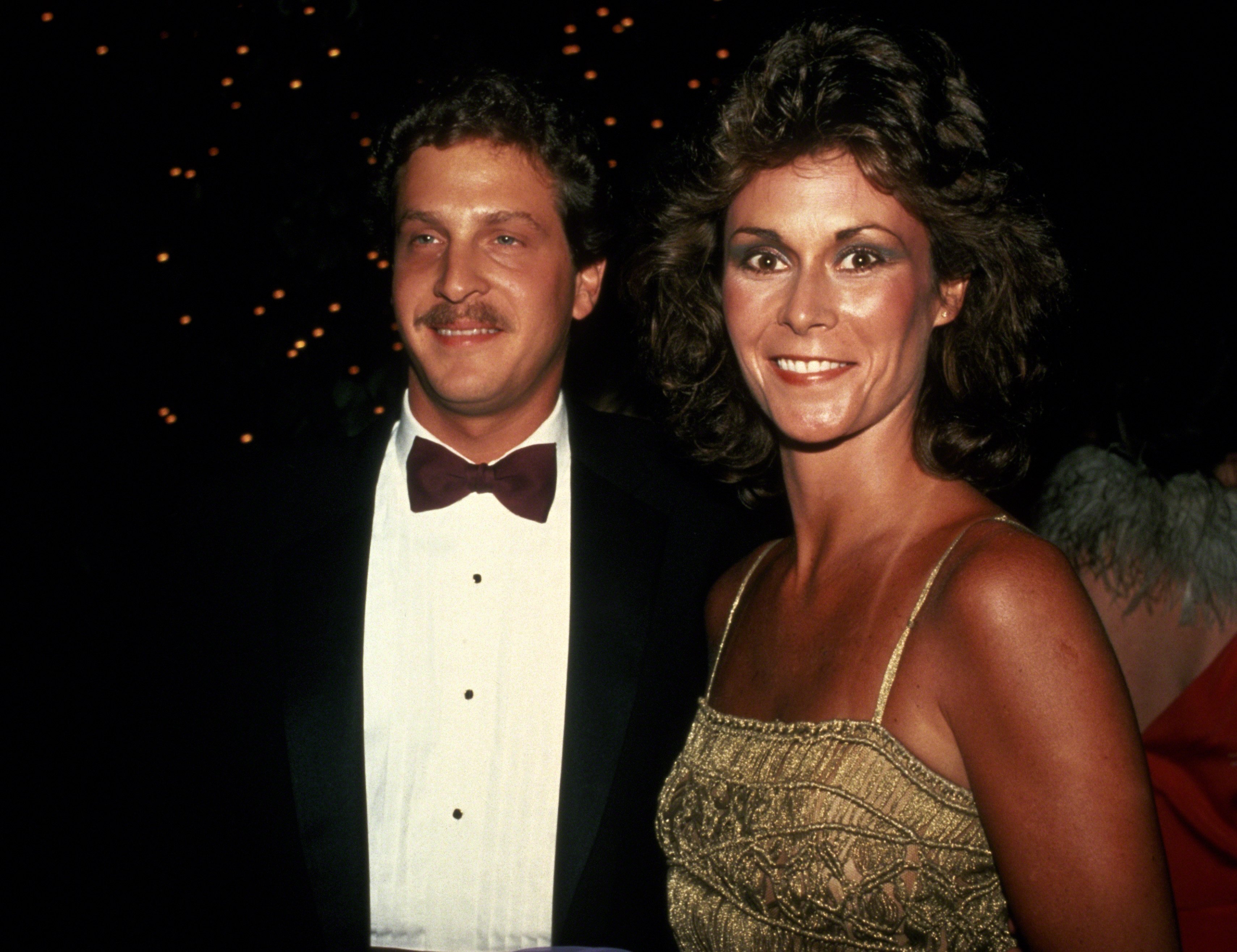 Kate Jackson and David Greenwald seen attending a function together in New York City circa 1983 | Source: Getty Images
Their marriage lasted only two years as in 1981 they got divorced. On May 1, 1982, Jackson married New York City businessman David Greenwald in a private ceremony in Beverly Hills.
Greenwald and Jackson lived a bicoastal arrangement. He was in New York while she was in Hollywood. Unfortunately, the long-distance relationship affected their marriage, and they decided to part ways after two years.
In 1989, when she went on a vacation in Aspen, Jackson met Tom Hart, a ski lodge owner. On sighting him, she sent a note through the waitress letting him know she would be in town for a week if he wanted to call her.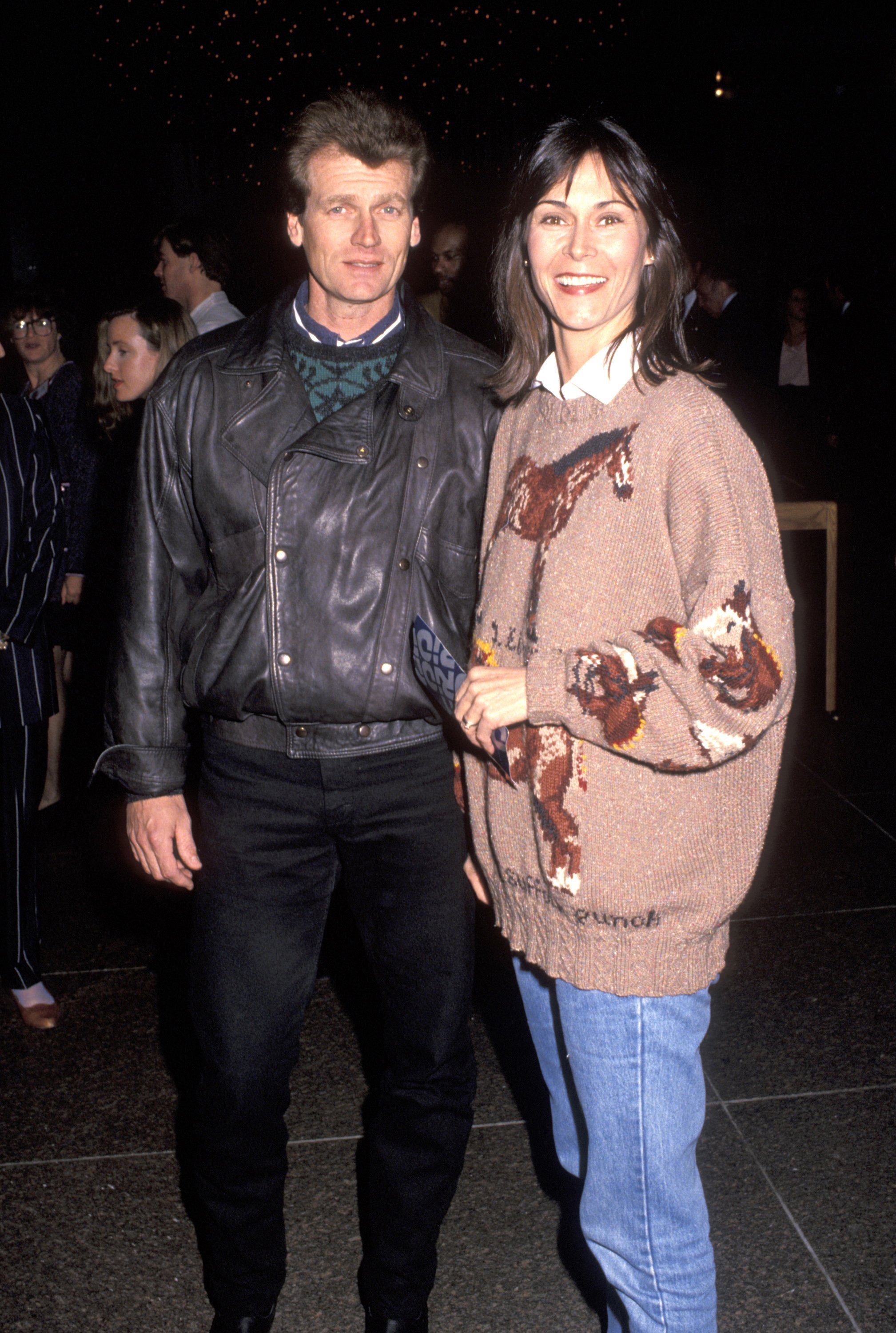 Kate Jackson and Tom Hart at the Los Angeles premiere of "Article 99" | Source: Getty Images
They married in 1991, and she became a stepmother to Hart's son, Sean. After their marriage, Jackson felt like a kid again with occasional bursts of teenage affection for her husband.
Even though they occasionally met up with friends, they lived a quiet life in their Los Angeles and Park City homes. In 1993, they got divorced.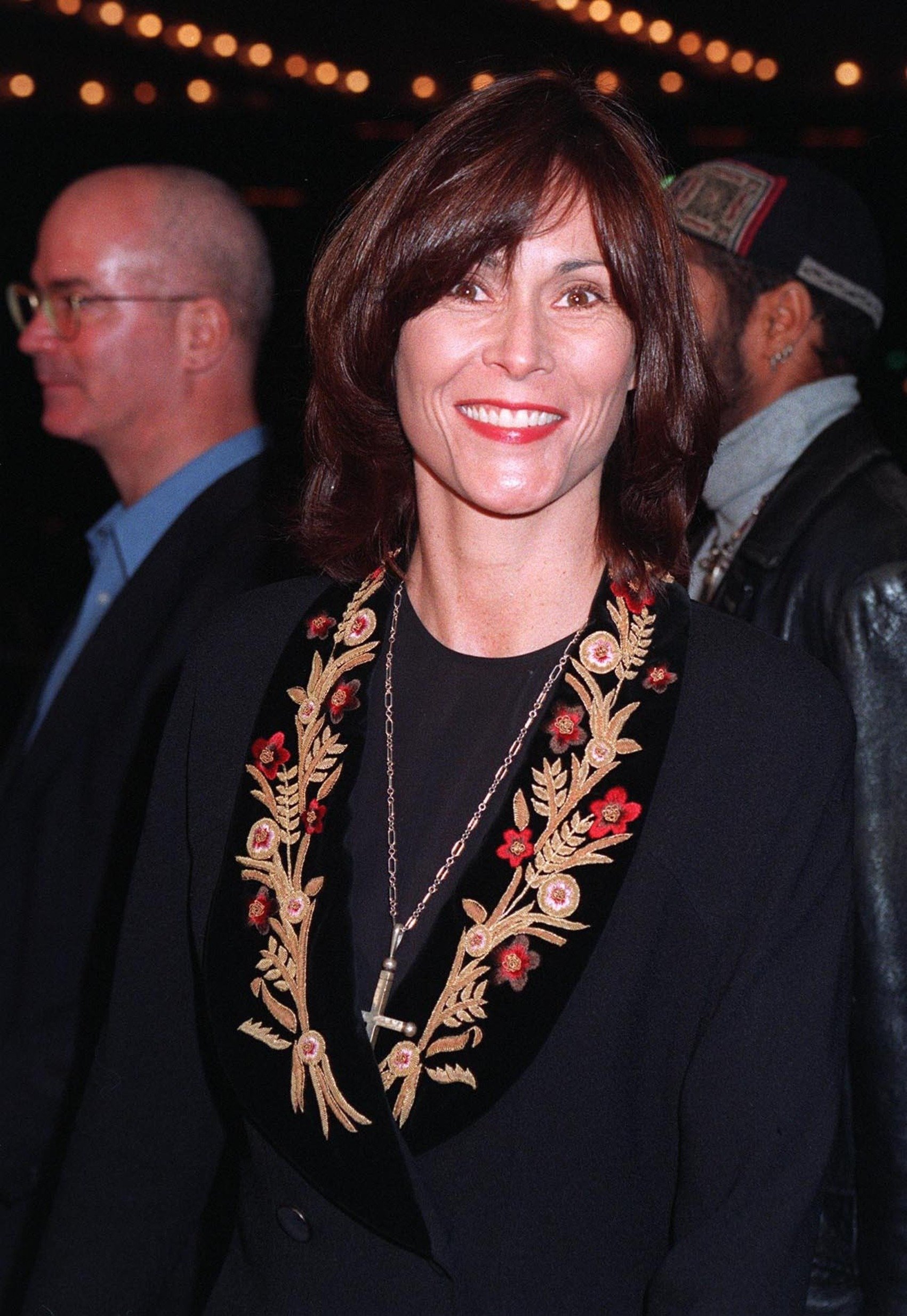 Kate Jackson on the red carpet at the premiere of "One Night Stand" on November 12, 1997 | Source: Shutterstock
Desperate to Become a Mother
While with Hart, Jackson wanted to become a mother. They had planned to have one of their own children and then adopt one. Having been diagnosed with cancer, she asked her oncologist about conceiving, and he said it was okay.
However, in a separate interview, she revealed that she didn't want a child with any of her spouses. And when she reached 47, even though she was 'desperate' to be a mother, Jackson didn't think she could have a child with ease.
However, her life as an actress proved motherhood would be a challenge since she didn't learn basic tasks like cooking and other household chores because she had people to do those things for her before.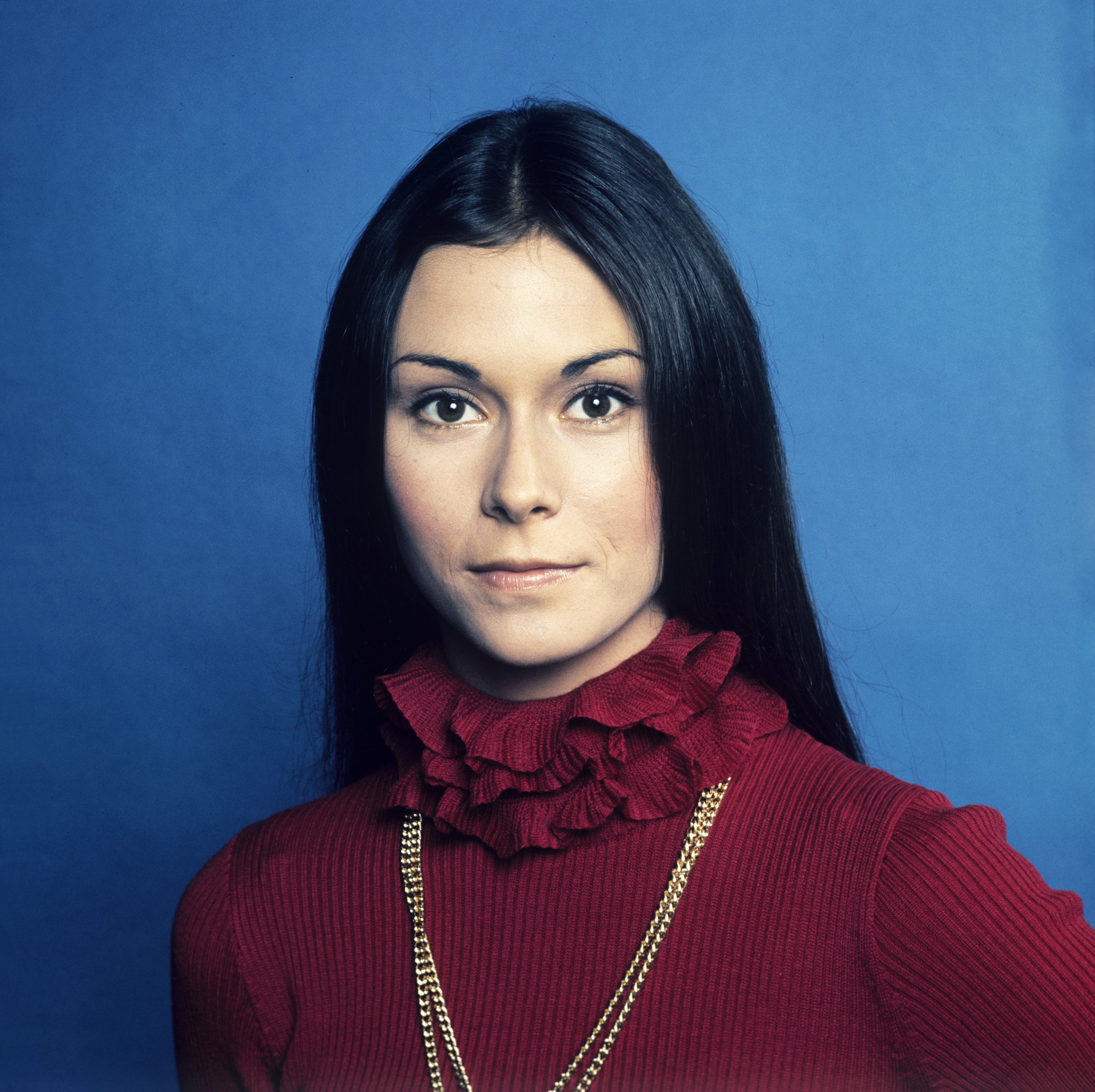 Kate Jackson posing for a portrait while starring in "The Rookies" | Source: Getty Images
After watching and learning how to do these things, she believed that she was mature enough to raise a child independently and be a good mother.
So in 1990, after encountering Rosie O'Donnell with her adopted child, Jackson reached out to O'Donnell, who referred her to some people that would help her adopt a child.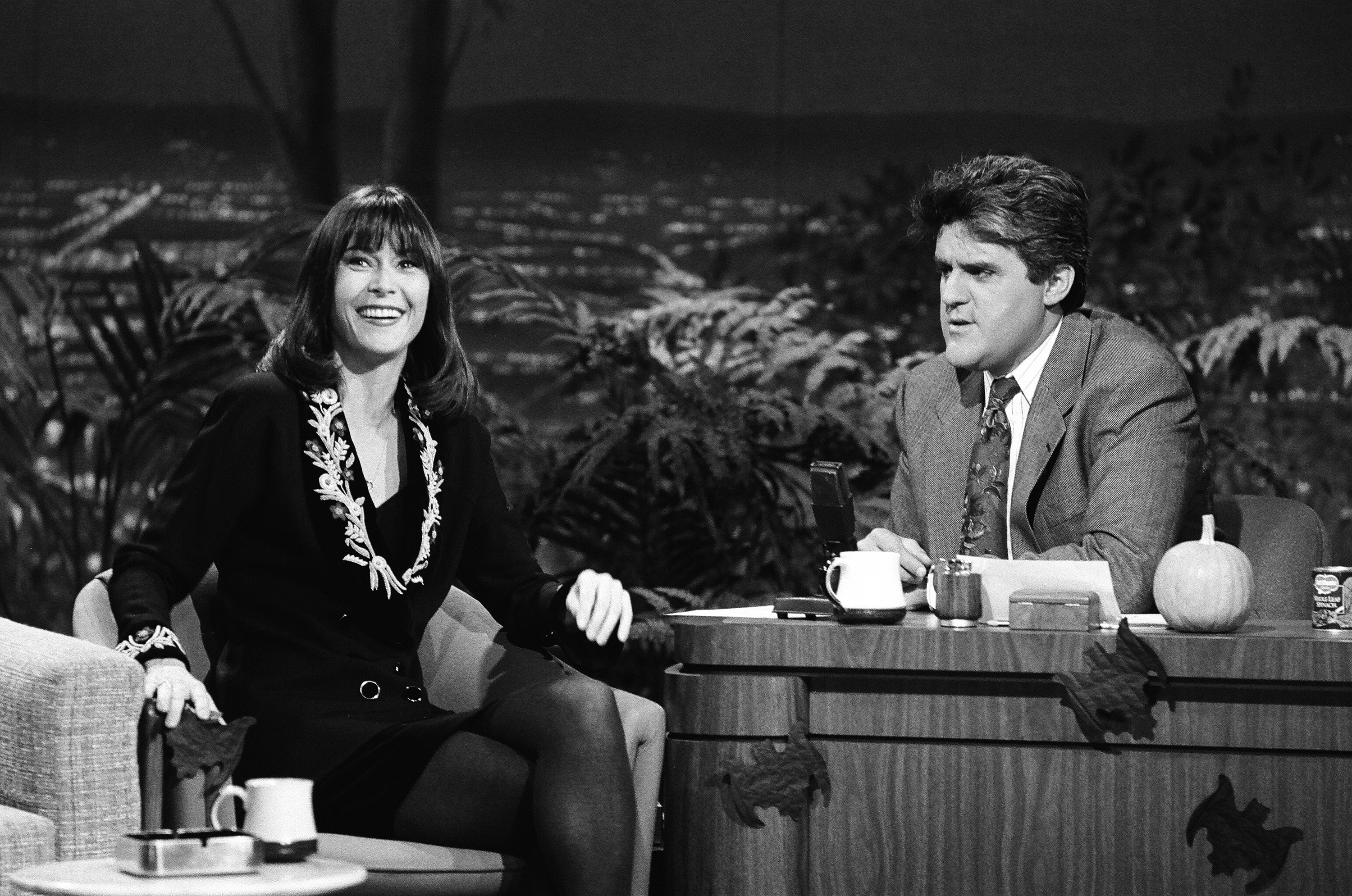 Kate Jackson being interviewd by Jay Leno on "The Tonight Show Starring Johnny Carson" on October 30, 1990 | Source: Getty Images
When she was two months pregnant, the child's birth mother decided not to raise her baby by herself. There were rumors that the child's biological father was a bank robber gunned down and killed by the FBI in 1995.
Jackson denied knowing the man's real identity but said she knew he had passed away. She adopted the child because the mother could not raise the baby.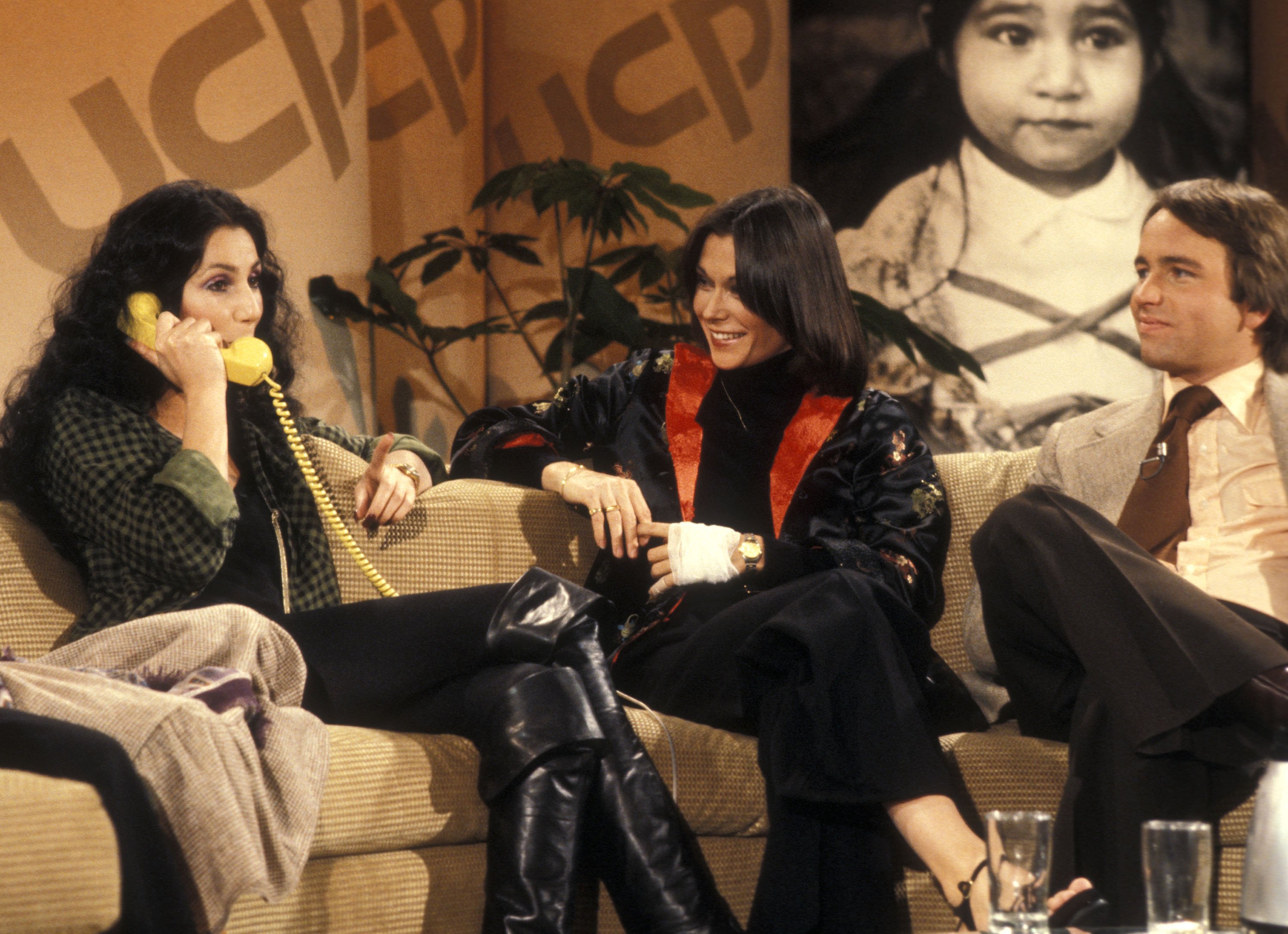 Kate Jackson participating in the United Cerebral Palsy's "Weekend with the Stars" Telelthon on February 4, 1978, with Cher and John Ritter | Source: Getty Images
Living Life Like an Average Single Mother
She saw her adopted son soon after he was born at the hospital. Jackson said,
"They handed him to me and I held him for a long time. He looked up at me with his bright little eyes."
During the first two years of her motherhood, Jackson worked tirelessly but soon realized that her work interfered with her ability to be a good mother.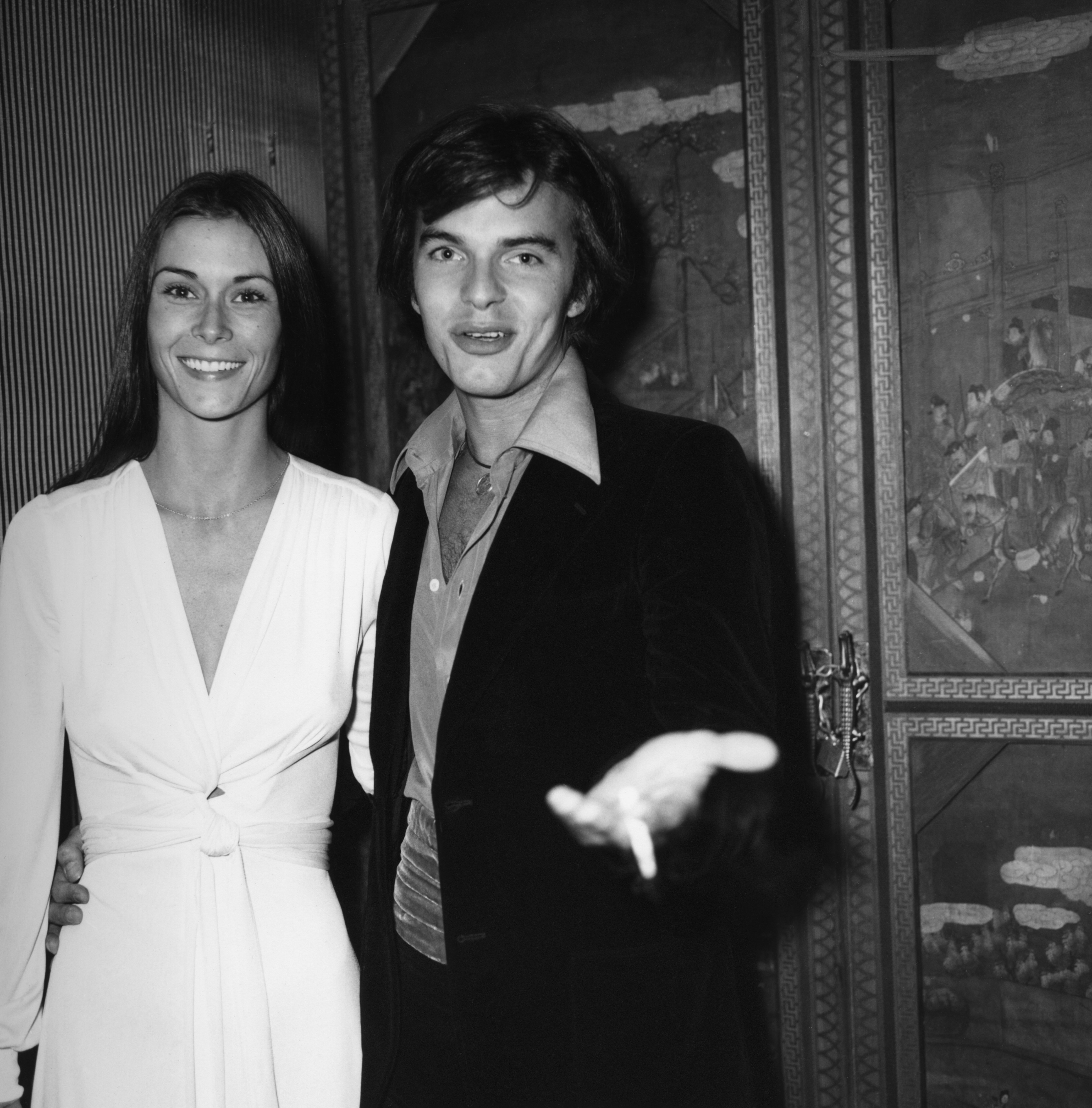 Kate Jackson attending a party for writer Mary Loos, with fellow actor Edward Albert in October 1974 | Source: Getty Images
Jackson decided to quit her career and dedicated her time to raising her son. She was also involved with every aspect of his life.
She drove him to school, took him to his baseball practice, and ferried him around to play with his friends. During the weekends, they would sail and go on fishing trips together.
In the late 1980s, Jackson fought and beat cancer twice. She first had a lumpectomy and a series of radiation treatments which seemed to have cured the disease.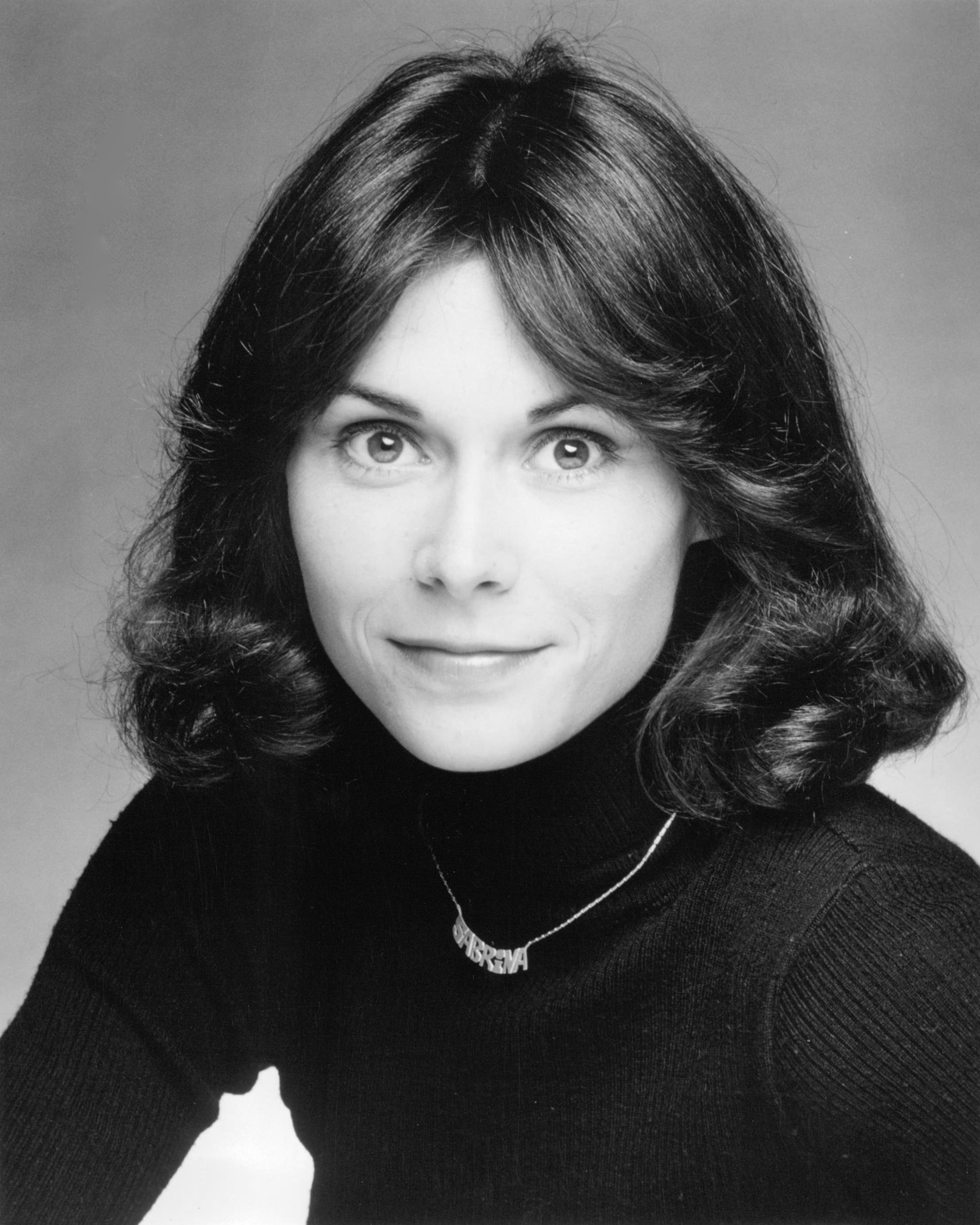 Portrait of Kate Jackson in 1975 | Source: Getty Images
In 1989, she had a recurrence and underwent a partial mastectomy with six weeks of recovery. In 1991, the doctors ran more tests and found no trace of the disease, and she had been living happily ever since.
When her son grew older, she thought of going back to show business but found it difficult because she was 57. Her last credited role as an actress was in "Criminal Minds" in 2007.
Please fill in your e-mail so we can share with you our top stories!