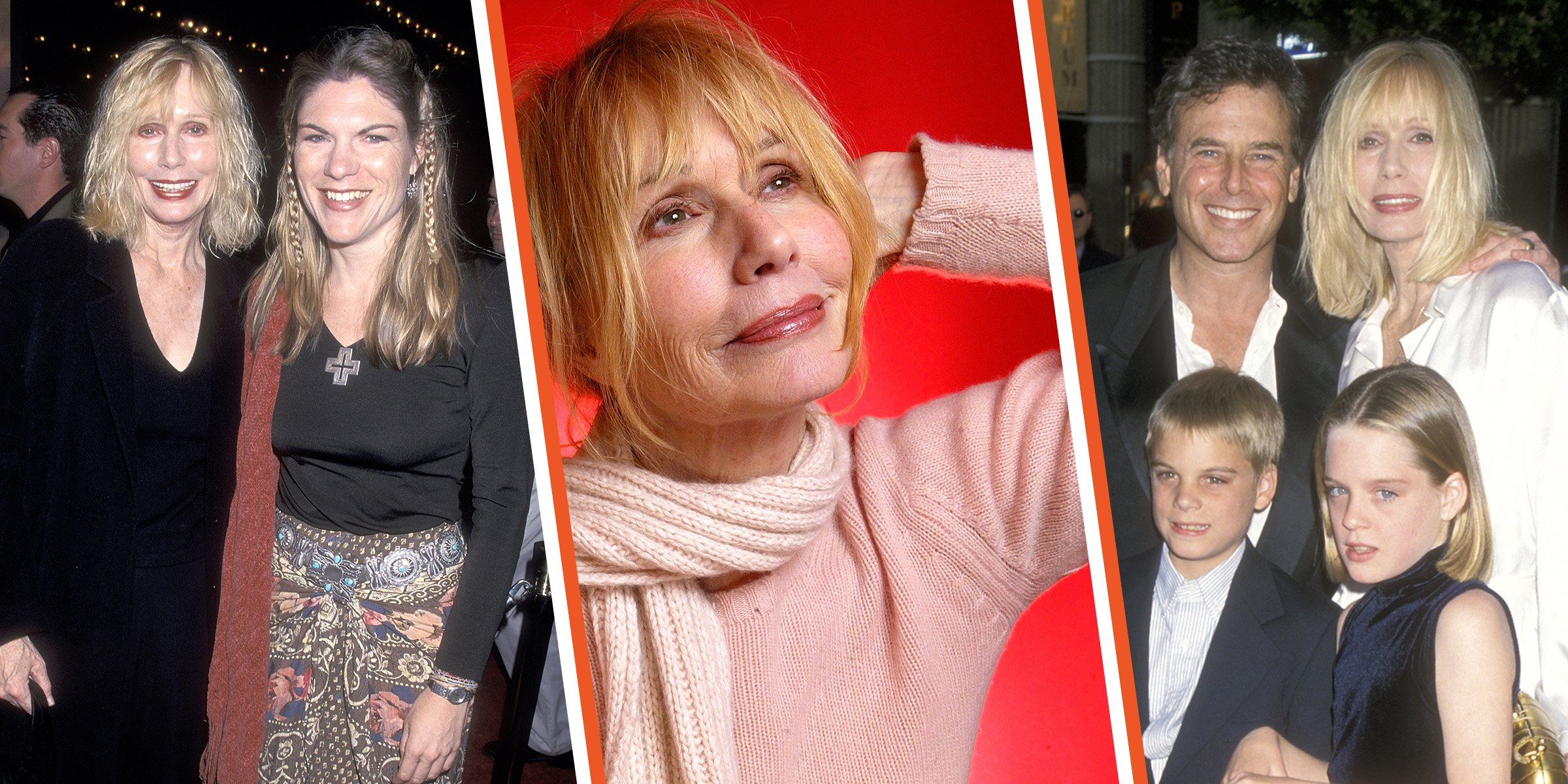 Getty Images
M*A*S*H's Sally Kellerman Chose Not to Have 1st Child — She Is Survived by Adopted Kids
Sally Kellerman was young and naive when she engaged in sexual activities, which was one of the darkest moments in her life. After meeting William "Bill" Duffy, they had a relationship, and their lives changed forever.
She became pregnant, but the actress decided she did not want to be a mother because she was unprepared. She wanted an abortion, and no one could make her change her mind.
After the procedure, Sally Kellerman suffered from complications and went on to get married twice, but both did not have biological kids. Here's a look into her life and how she became a mom.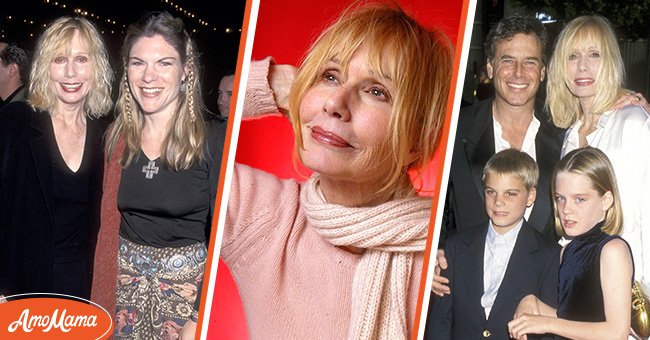 Sally Kellerman and Claire Krane at the premiere of "For the Love of the Game" on September 15, 1999 [left]; Portrait of Sally Kellerman at the 2004 Sundance Film Festival on January 21, 2004 [center]; Sally Kellerman, her husband Jonathan Krane, and kids Jack and Hannah at the premiere of "Battlefield Earth" on May 10, 2000 [right] | Source: Getty Images
Born Sally Clare Kellerman, she sang in high school and left college to join acting classes. Casting Kellerman was difficult, but she debuted in "Reform School Girl."
At the same time, she was pursuing a singing career which earned her a contract. Later, she studied at Los Angeles' Actors' Studio, which increased her chances of getting roles.
Kellerman made her break with the cinematic comedy "M*A*S*H." She continued singing and acting and starred in movies and series like "Brewster McCloud," "Star Trek," "Welcome to L.A.," "That's Life!," "Women of the Night," and "The Remake," among others.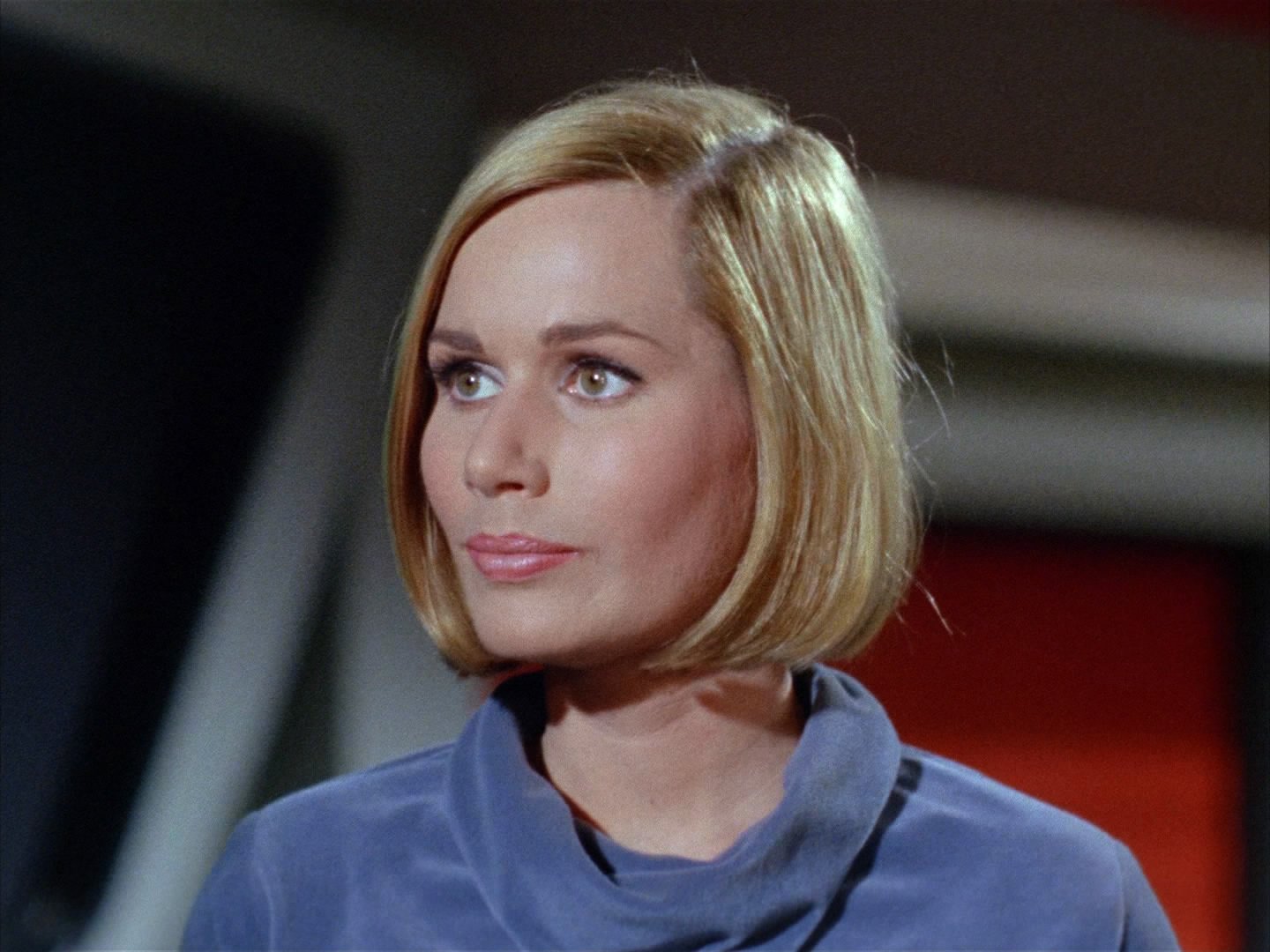 Sally Kellerman in the role of Dr. Elizabeth Dehner in Season 1, Episode 3 of "Star Trek" aired on September 22, 1966 | Source: Getty Images
THE ONCE YOUNG AND NAIVE SALLY
In the 1960s, Kellerman believed that even though she was young and naive, she wanted to lose her virginity because she heard that anyone who didn't lose it before 22 would be frigid.
She was scared of being an old frigid virgin, and when she was twenty-one-and-a-half years old, she went to look for a man who liked her more than she liked him and one who would keep it a secret.
After meeting with the man, she never returned his calls and even forgot his name. However, she had a buddy, Bob Sampson, whom she would meet once a year for intercourse.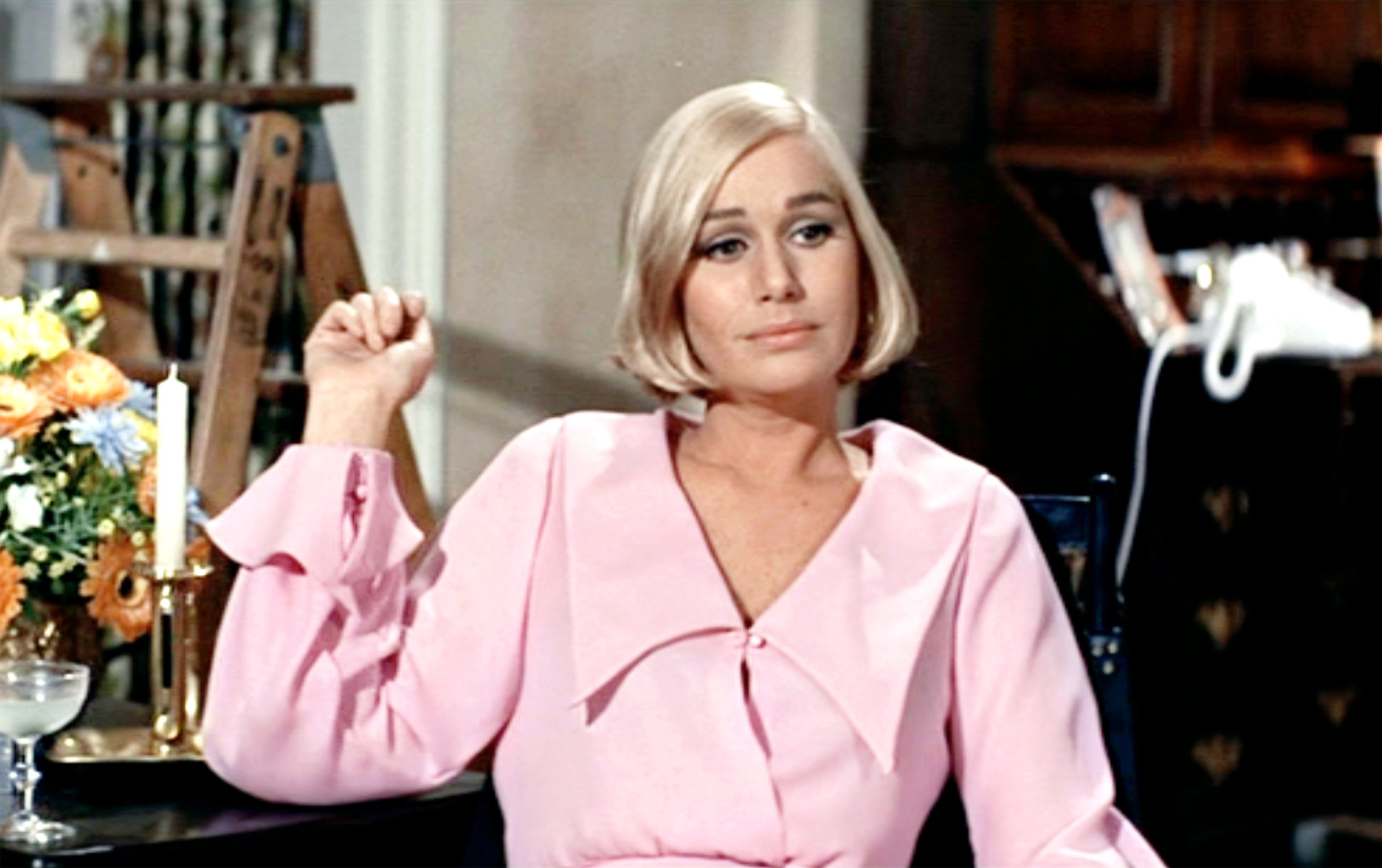 Sally Kellerman in "The April Fools" released on May 28, 1969 | Source: Getty Images
Later, she met her boyfriend, Bill Duffy. He shared a house with Jack and Dick Bradford, and she spent a lot of time with them. She and Duffy started having an affair before he asked her to be his girlfriend.
In her book, "Read My Lips: Stories of a Hollywood Life," Kellerman recalled that they had a unique sexual connection. However, she was naive, generally inexperienced, and had no sex education, so she got pregnant.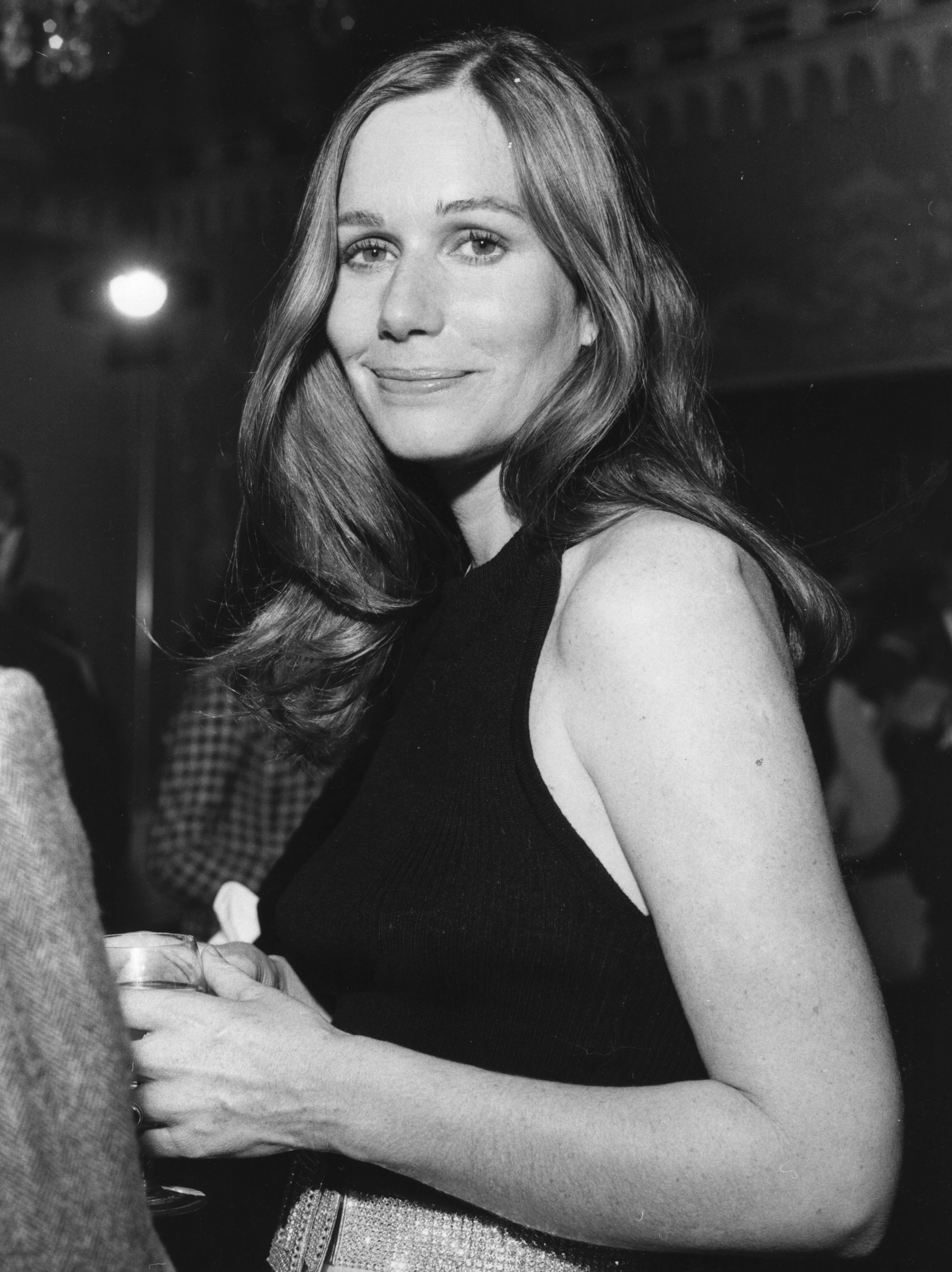 Sally Kellerman spotted at the Dorchester Hotel in London on March 26, 1973 | Source: Getty Images
WHY SHE CHOSE TO ABORT HER BABY
When Kellerman first found out she was pregnant, only six people knew about it, including her sister. She was terrified and didn't know what to do.
She first thought she would keep the child. She learned to cook and how to become a homemaker. Kellerman then went to a therapist who told her she would want the baby when the baby laughs and not when the baby cries.
On the other hand, Duffy wanted to get married, but Kellerman wasn't in love with him and wasn't sure where they would live, which led to a big fight.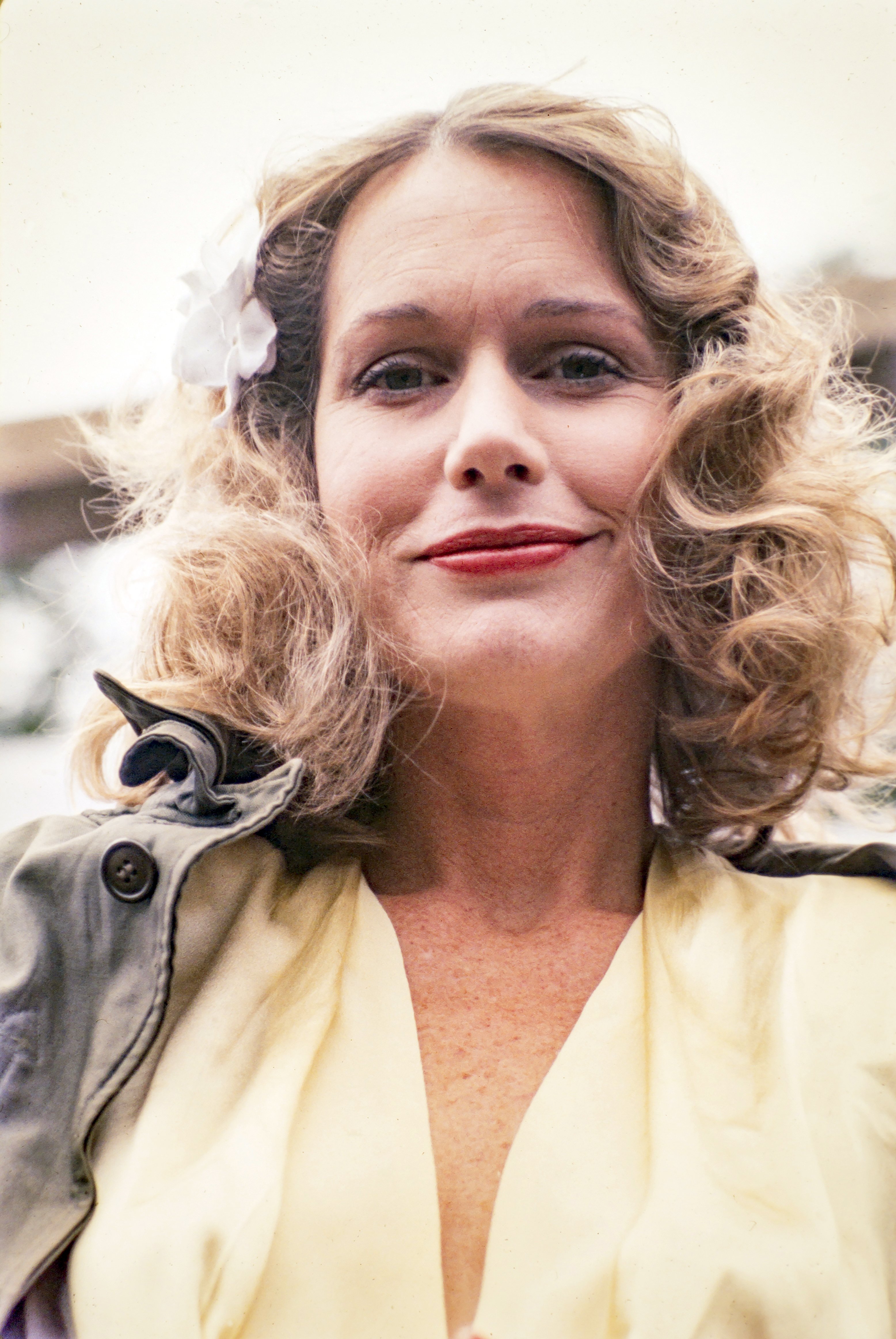 Sally Kellerman in "Verna: USO Girl" on December 15, 1976 | Source: Getty Images
When Duffy found out that she wanted an abortion, he got furious and threatened to go to the police if she went through with it.
After their fight, her friend Jack told her it would be best for her to leave the house for some time because of Duffy. Another friend, George Peppard, invited her over while she wondered where she would go.
She spent the night with him and then decided she wasn't ready to be a mother. Her therapist told her he knew a "guy," and her friends drove her to the place.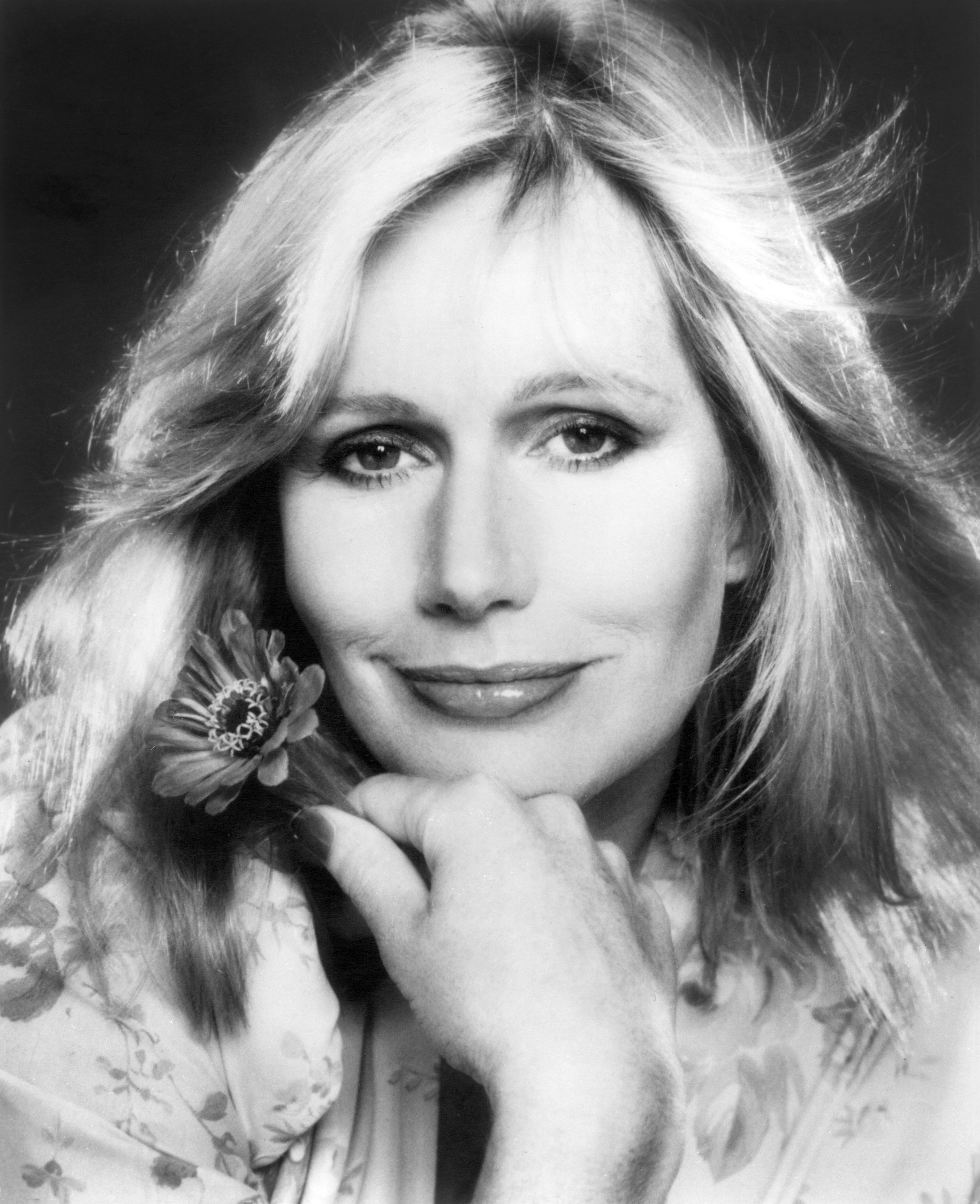 A portrait of Sally Kellerman for the movie "Foxes" in 1979 | Source: Getty Images
When they got to the place, they found out that it wasn't an office or a hospital but a house. They took her to one of the rooms and gave her something to help her relax. When Kellerman woke up, the procedure was over.
A few days after the procedure, Kellerman started feeling pains in her leg, and her mother took her to the doctor. They discovered that her fallopian tubes were dangerously inflamed when she got to the hospital.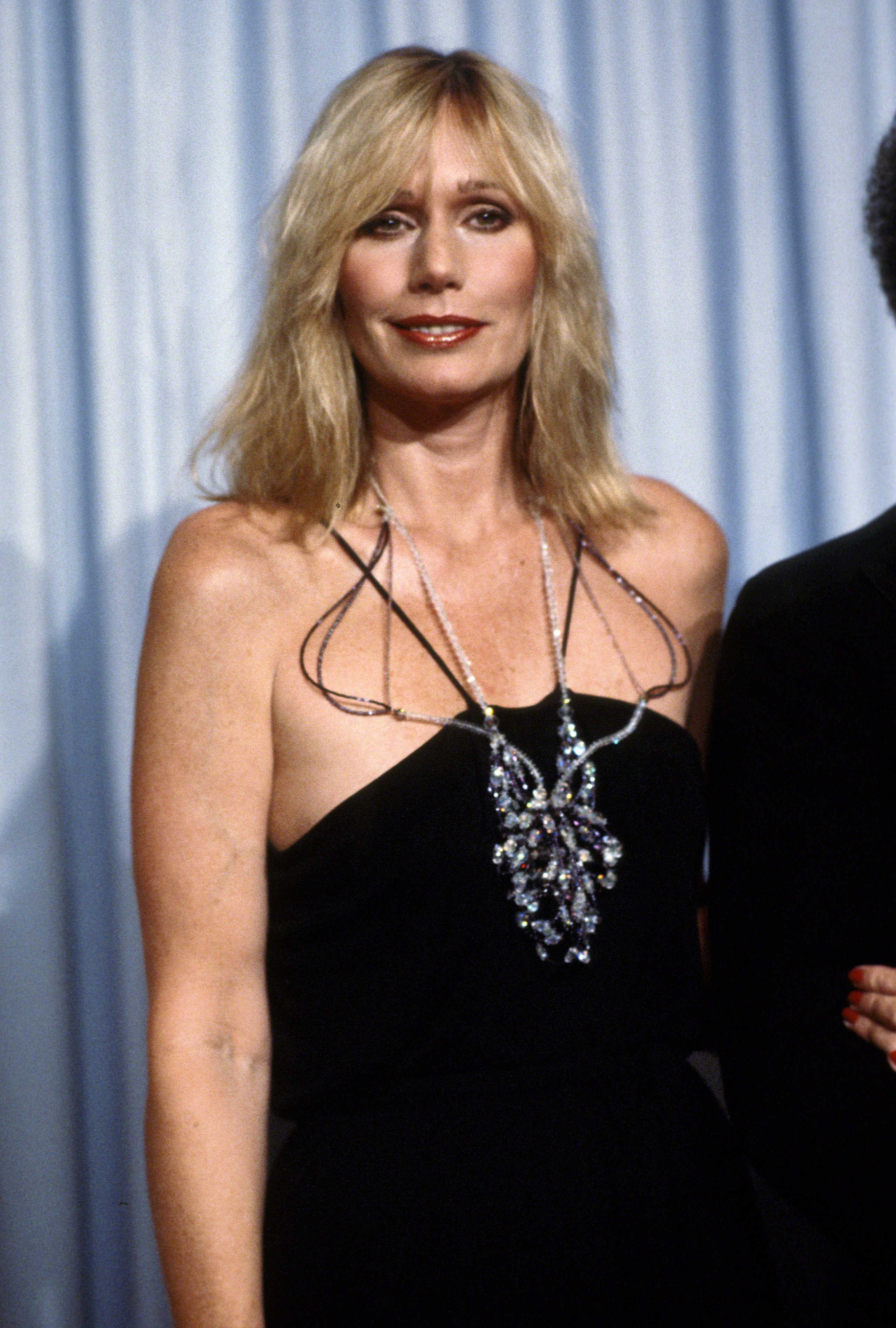 Sally Kellerman at the 52nd Academy Awards on April 14, 1980 | Source: Getty Images
Kellerman had a sister, Diana, who was married to Ian. Diana and Ian's relationship became complicated when she came out as a lesbian. They separated with Diana taking their daughter, Claire.
Later, Diana moved overseas with her new partner, leaving Claire with Ian. The move by Diana resulted in Kellerman being close with Claire.
When Ian fell ill with Parkinson's, the actress suggested caring for the child because she's the only one he's got, and he initially said no.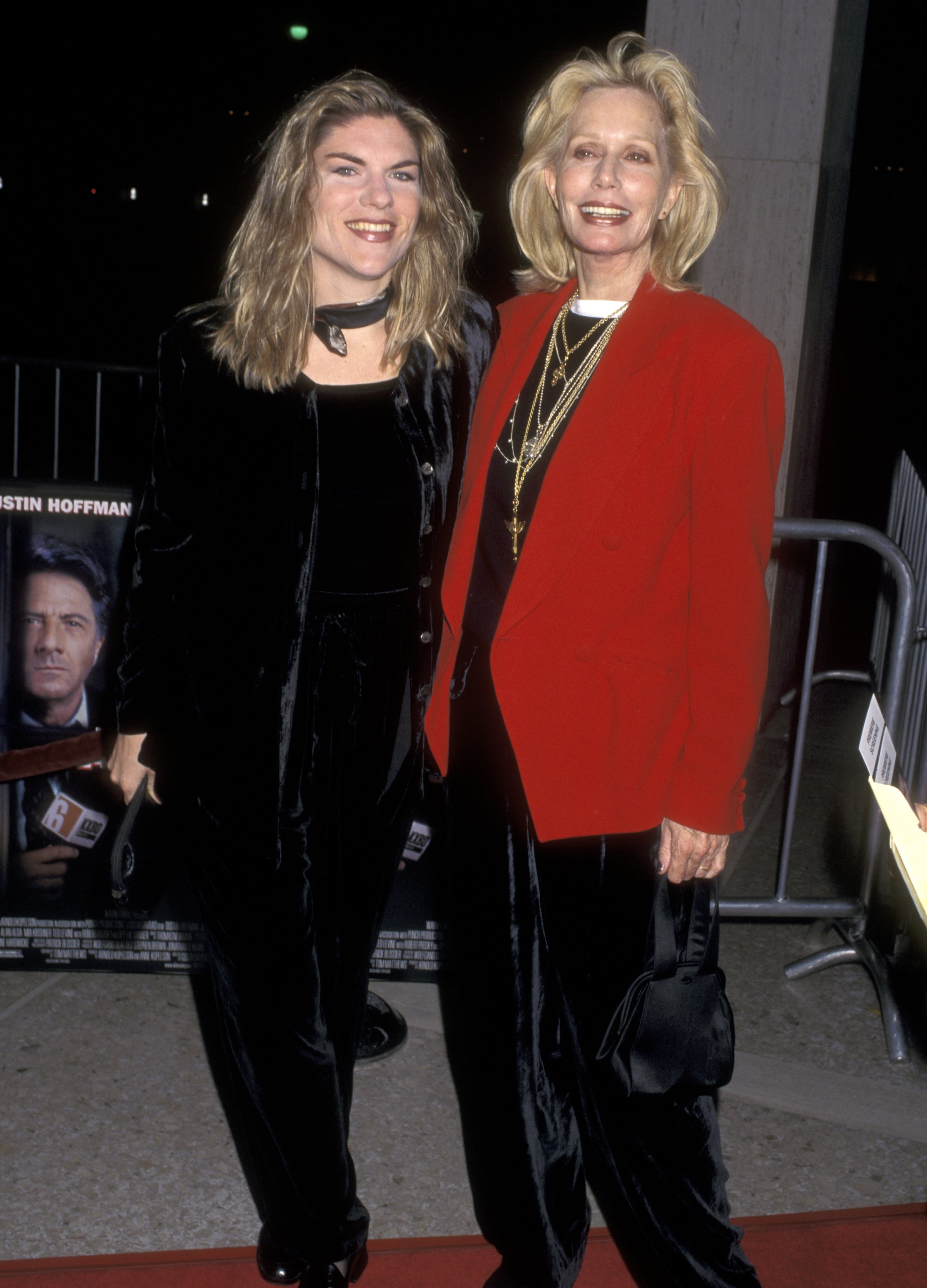 Sally Kellerman and Claire at the premiere of "Mad City" on October 27, 1997 | Source: Getty Images
Kellerman wanted Claire in her life officially and asked Claire to write Ian a letter proposing the idea again as his condition worsened.
This time, he agreed. Kellerman later found out that he told his brother-in-law he could now die knowing his daughter would be safe. And then he died shortly after.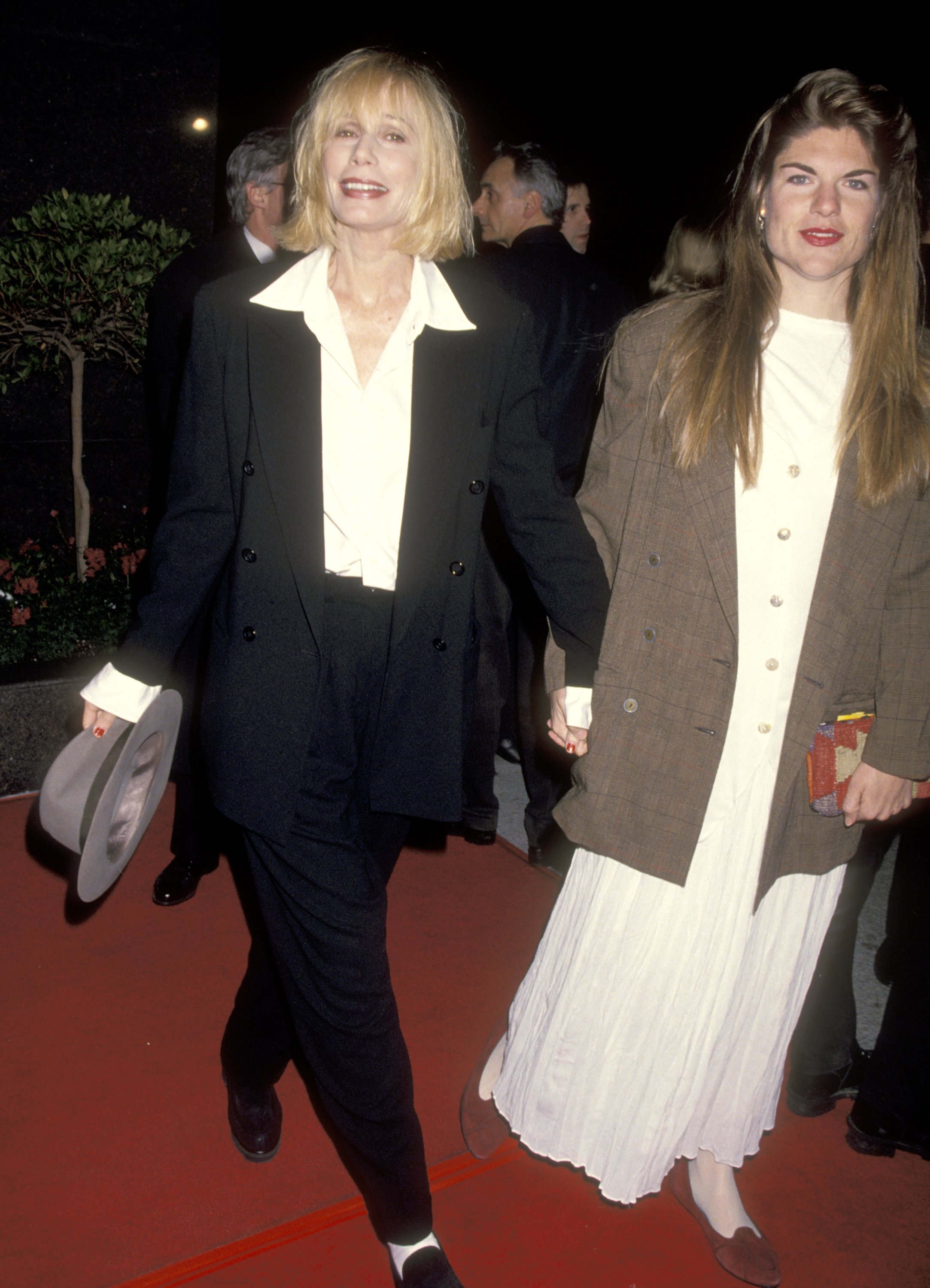 Sally Kellerman and Claire at the premiere of "Ready to Wear" on December 14, 1994 | Source: Getty Images
ADDITION OF TWINS INTO THE FAMILY
When Kellerman decided to adopt more children, she talked to two adoption lawyers but never felt right about them. She reached out to Burt Reynolds and his wife, who had successfully adopted.
They agreed to make a referral, and while she waited, she shared her decision with her sister, who wished Kellerman could have twins.
Reynolds referred Kellerman to Mary Hinton, and when Hinton called, she told Kellerman that she and her husband needed to accept right away if they wanted the baby.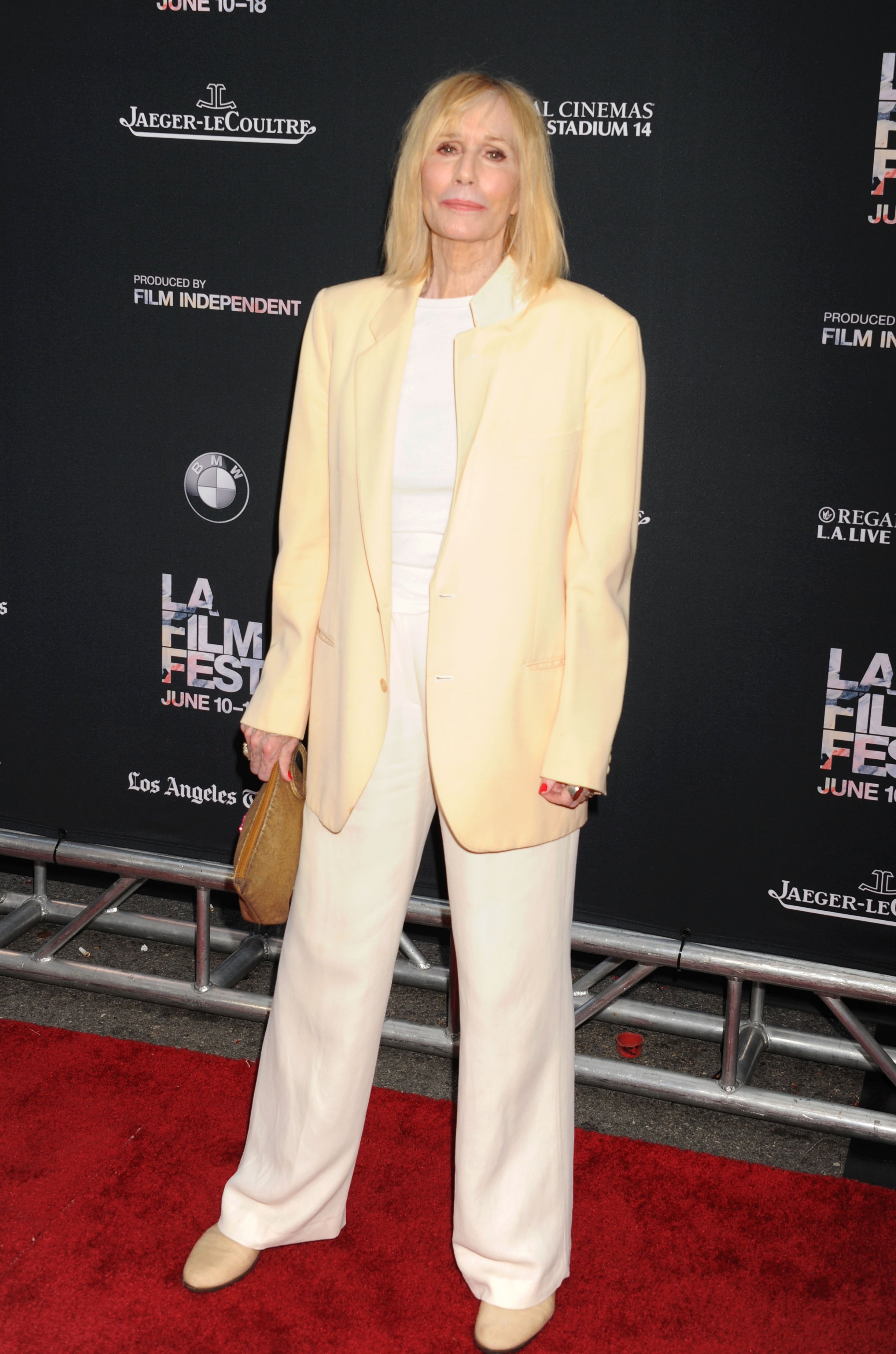 Sally Kellerman at the premiere of "Grandma" during the 2015 Los Angeles Film Festival on June 10, 2015 | Source: Getty Images
Before Hinton got off the phone, she informed an excited Kellerman that it might be twins. After an ultrasound, they confirmed that the mother would have twins, but they could not verify their sex.
One day, as Kellerman walked into an antique store after lunch, she saw a postcard with a girl and a boy. She immediately rushed home to her husband to inform him that they needed a girl's name because they had picked out names for two boys.
Two months after she and her husband decided to adopt, they became parents to two eleven-day-old babies named Jack and Hannah. The couple felt like they had a miracle. Unfortunately, Hannah died at a young age. She died at 27 on October 23, 2016.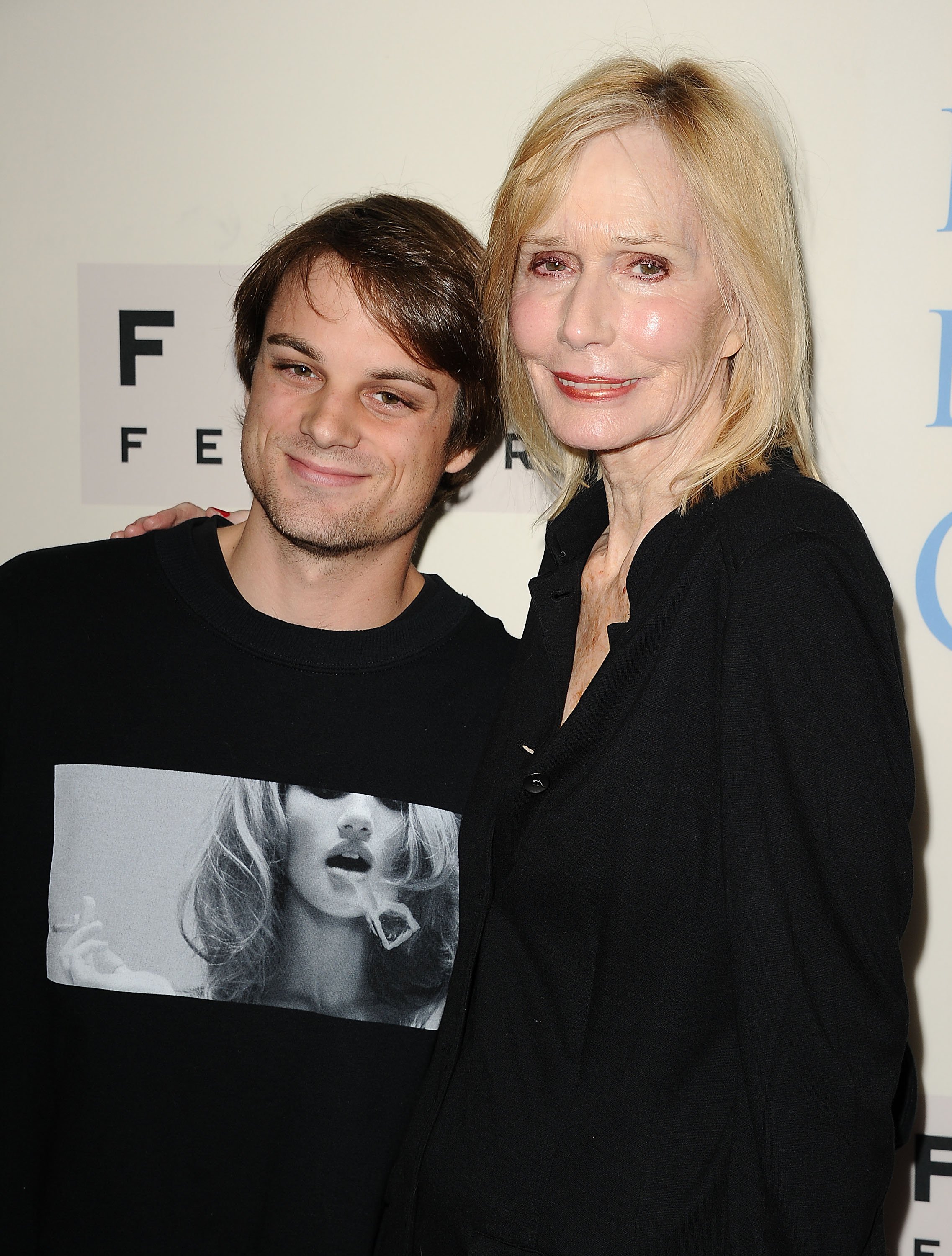 Sally Kellerman and son, Jack, at the premiere of "Dallas Buyers Club" on October 17, 2013 | Source: Getty Images
According to her son, Jack, Kellerman died at 84 on February 24, 2022, after a battle with dementia. She was receiving care at an assisted care facility in Woodland Hills.
She was survived by her two remaining adopted children, Claire and Jack, as her husband passed away in 2016, just months before Hannah's death.
Please fill in your e-mail so we can share with you our top stories!
The information in this article is not intended or implied to be a substitute for professional medical advice, diagnosis or treatment. All content, including text, and images contained on news.AmoMama.com, or available through news.AmoMama.com is for general information purposes only. news.AmoMama.com does not take responsibility for any action taken as a result of reading this article. Before undertaking any course of treatment please consult with your healthcare provider.