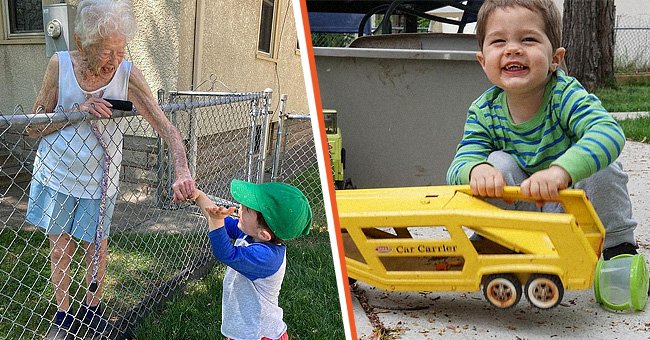 Mary O'Neill and Benjamin Olson | Benjamin Olson | Source: Instagram.com/olsonsarahj
100-Year-Old Lady Lost Her Son, Gives All His Toys to a 3-Year-Old Boy Next Door
One elderly lady had lost her son — a grief no parent should face. She had no clue that the little boy next door waving at her from the window could heal her broken heart.
The pandemic has had a strange effect on our relationships. This was specifically during lockdowns, where many felt isolated and disconnected from our communities.
On the other hand, many of us could also spend more quality time with those who lived with us. In some unique cases, some odd yet magnetic bonds were formed during this trying time in our collective history.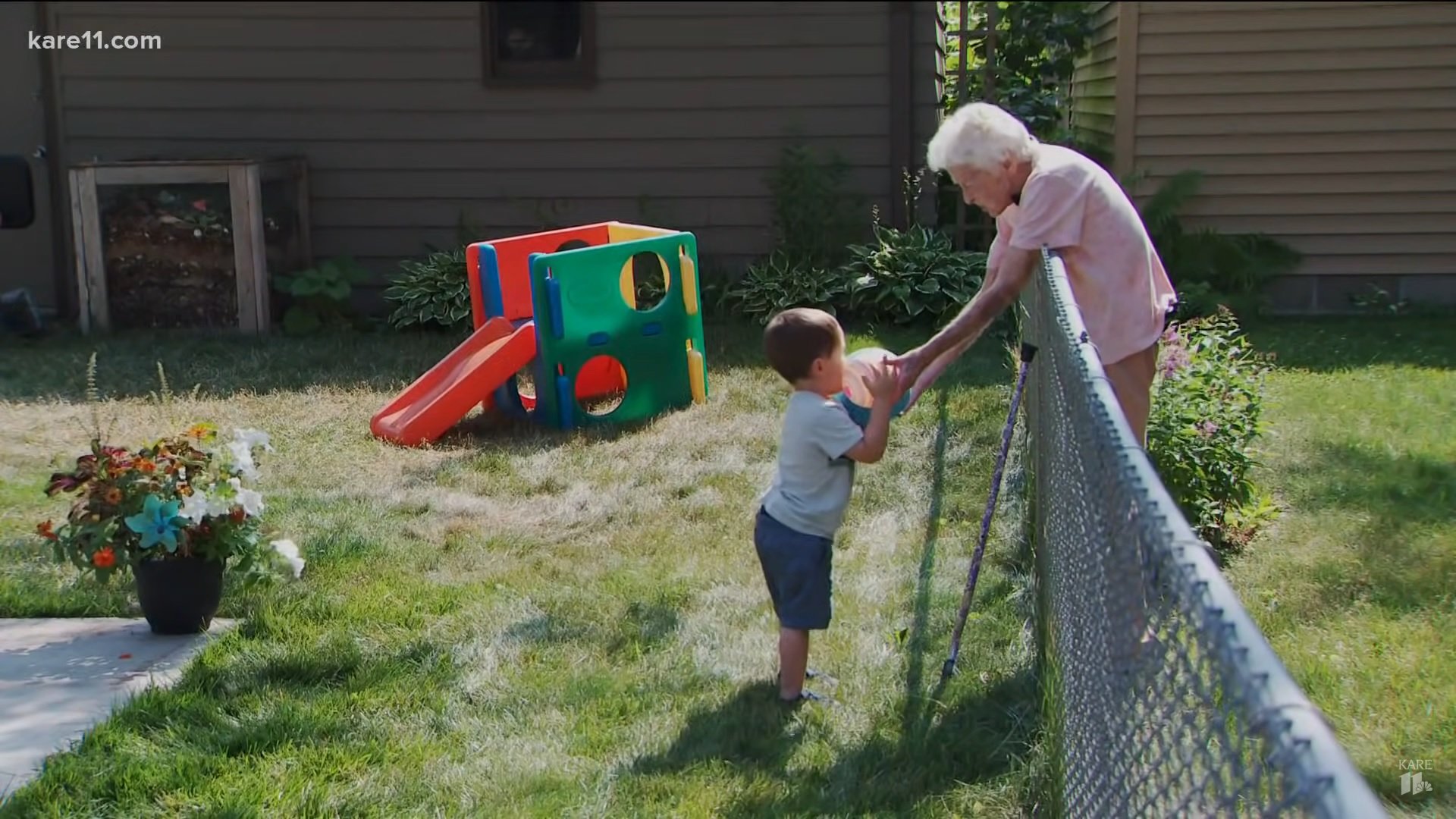 Mary O'Neill and Benjamin Olson | Source: Youtube.com/KARE 11
In 2021, a then-99-year-old widow Mary O'Neill from Minneapolis, Minnesota, lived alone while the then-2-year-old boy Benjamin Olson hadn't been able to make any friends while staying inside at home with his family next door. The mother, Sarah Olson, said:
"For more than a year, he didn't see other kids. He didn't interact with anyone except our family and Mary."
This elderly lady and the young boy became fast friends from either side of the fence. While the barrier sat between them in their backyards, the duo played many games side by side, such as sitting on opposite porches and blowing bubbles.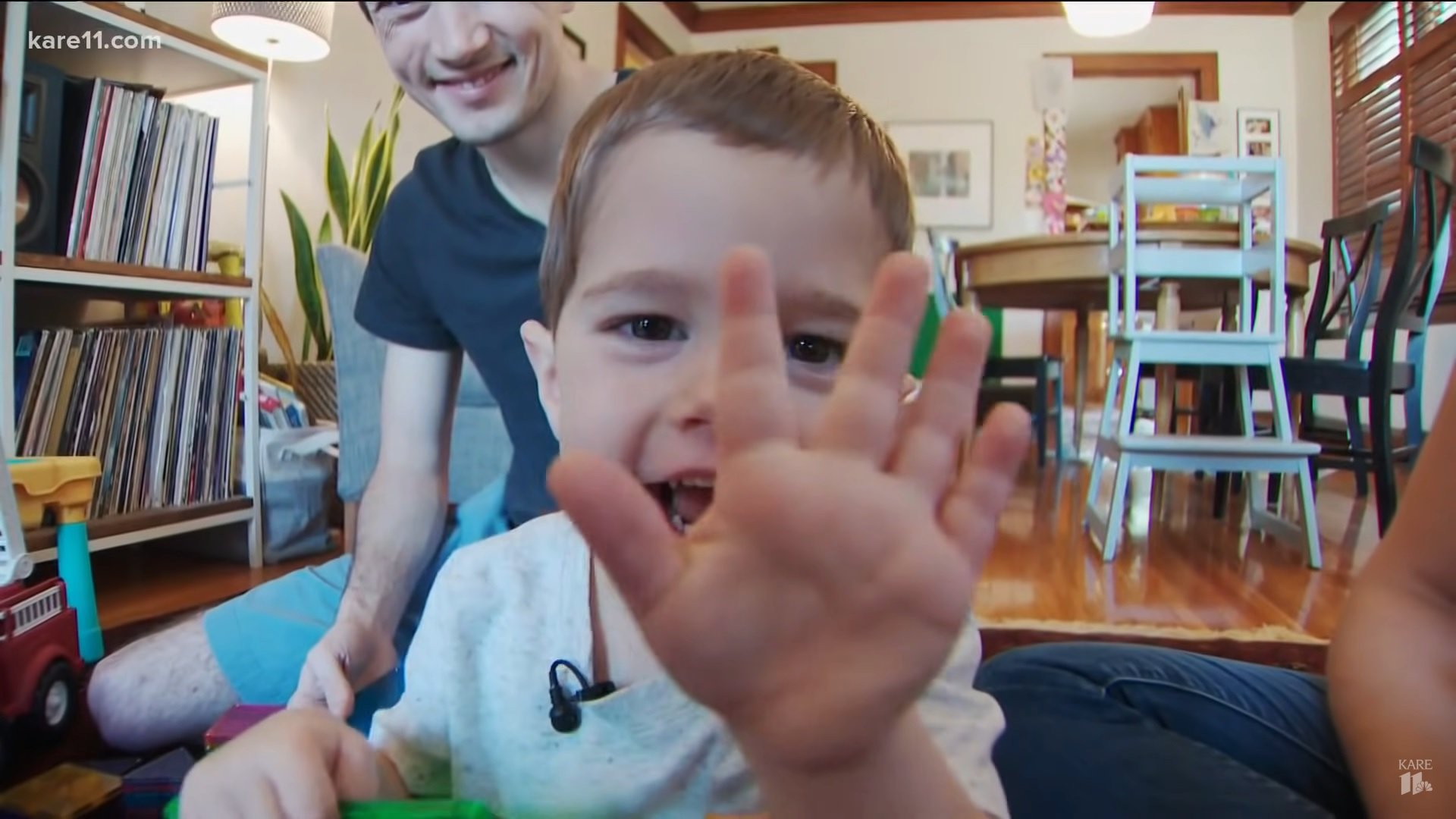 Benjamin Olson | Source: Youtube.com/KARE 11
Benjamin would sometimes bring O'Neill rocks or a handful of sand as gifts, but their favorite interaction was the one they invented, called "cane ball."
In this game, the young boy would kick his ball towards O'Neill, who would hit it right back to him with her cane hanging over the fence.
Their connection became so intense that, in return for the well-thought-out rocks and sand, the widow chose to give her new companion a deeply heartfelt gift as well.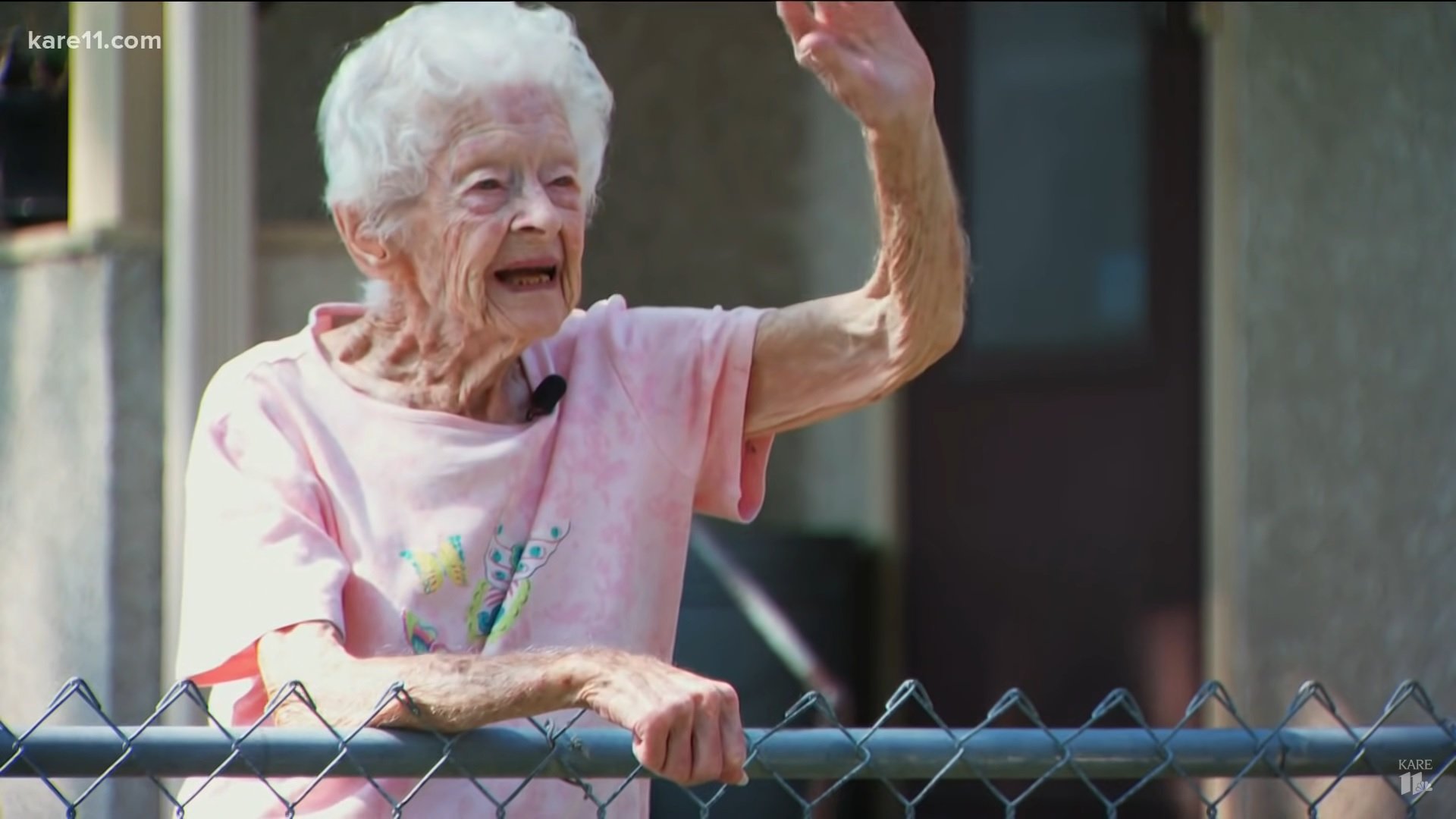 Mary O'Neill | Source: Youtube.com/KARE 11
The elderly lady just so happened to have some toys for her young friend, carrying a giant laundry basket of trucks from her house. Benjamin's mother recollected:
"Mary said she had these trucks for Benjamin."
They didn't know that these playthings belonged to her late son. They also helped the little boy learn about his colors.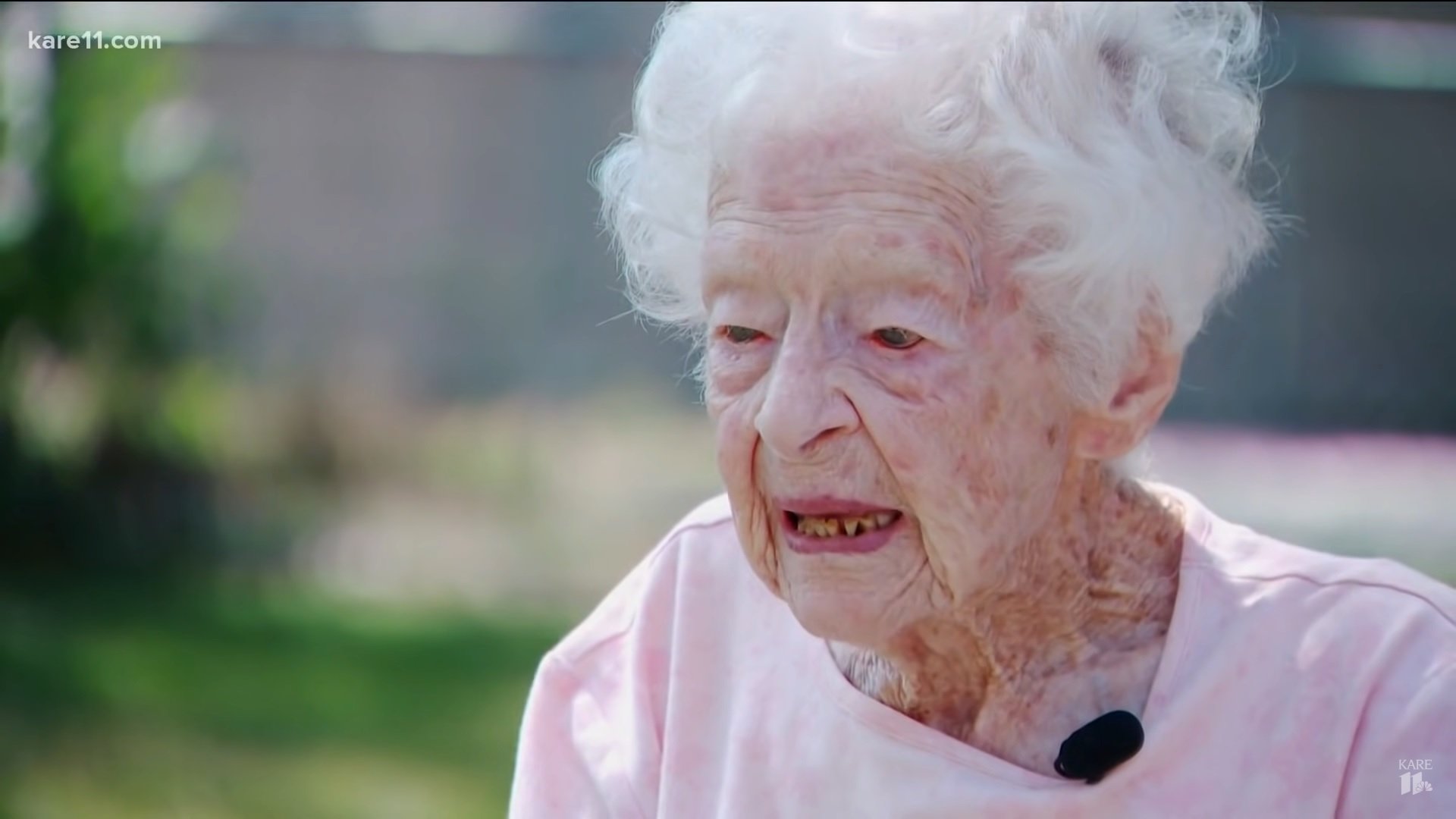 Mary O'Neill | Source: Youtube.com/KARE 11
Slowly but surely, as it became safer, the fence between them could be crossed so that these two friends could finally have some fun without any irksome boundaries.
Speaking about their companionship, Sarah said the two had become best friends and that the 100-year-old O'Neill was his first best friend.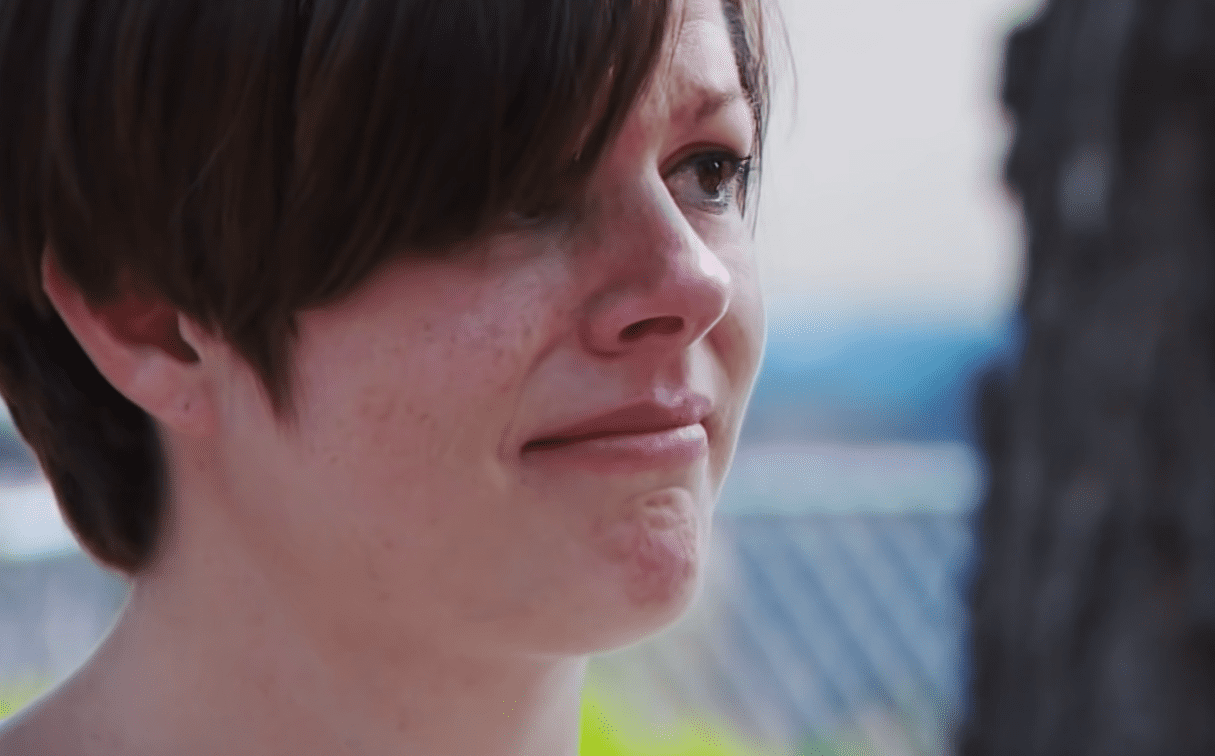 Sarah Olson tearing up. | Source: Youtube.com/KARE 11
This beautiful bond between the duo is a testament that no boundaries, whether fences or age, can get in the way of true friendship.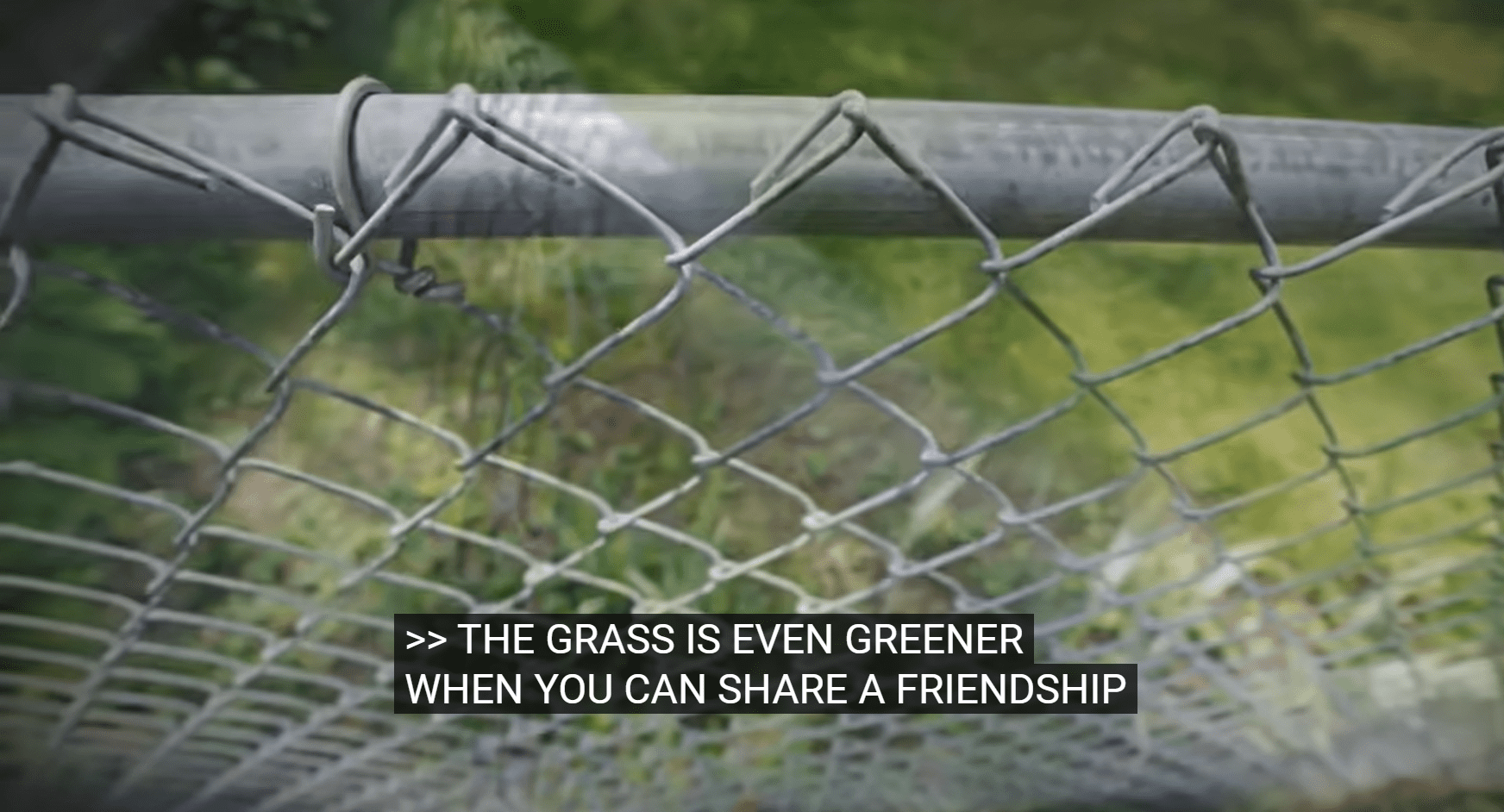 A quote from a video about Mary O'Neill and Benjamin Olson's friendship. | Source: Youtube.com/KARE 11
Odd bonds continue to blossom outside of the yards of this elderly lady and her 3-year-old companion. One young man in his 30s struck up a beautiful companionship with an 89-year-old woman across the hallway.
The duo developed a bond so deep that Chris Salvatore invited Norma Cook to move in so he could care for her in her final days.
Like O'Neill and Benjamin, the friendship first sparked via a wave -- This time across the hallway from each other's apartments. Soon enough, they had a glass of champagne together and became best friends.
A few years into this friendship, Cook was diagnosed with leukemia and chose to stop treatment, her lifespan cut to an estimate of 2 months. She needed 24/7 care.
Refusing to allow anyone to put her in a care center, Salvatore became her full-time caretaker, as the two spent their days watching the news and drinking champagne together. She eventually passed in February of 2017.
We can not speak for both of these elderly ladies and the lessons they may want to convey. But, if we could guess, it's that as life goes on, it's the bonds you make with the people around you, no matter how unorthodox, that truly matter.
Please fill in your e-mail so we can share with you our top stories!