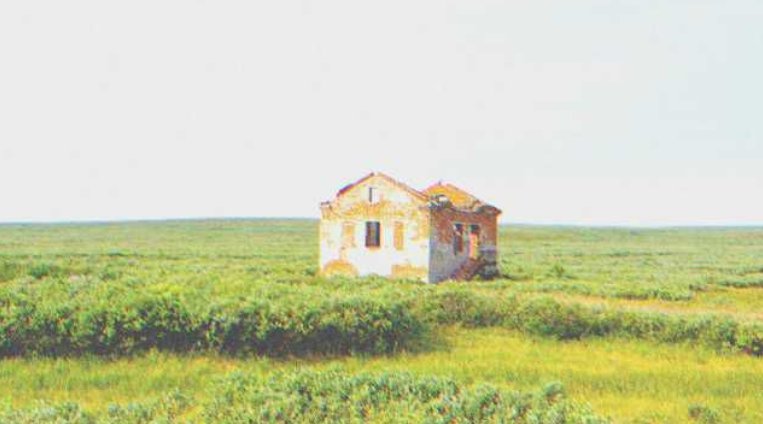 Getty Images
Orphan Boy Goes to Unfinished House Late Father Built Him and Finds Box with His Father's Name – Story of the Day
Ted Willis was born with a challenging life ahead of him. After his father died, he became an orphan and was adopted from an orphanage at age three. His adoptive parents loved and cared for him, but his biological father surprised him, even after dying.
Ted Willis spent the first three years of his life at an orphanage. His father died when he was only six months old, and his mother left him right after his birth. She was not interested in raising children, so she asked his father, Mark, to care for him and moved to a different country.
Mark worked hard to be a great dad. He had cancer but he still tried to be present for his child. He always hoped to be cured to be able to watch Ted grow up, but this was not to be. He passed away when he was only 45 years old. Mark did not have any extended family to raise Ted after he died, so Ted was sent to an orphanage run by nuns.
Ted did not remember much from his time in the orphanage because he was so young, but he was grateful to the nuns who cared for him when no one else could.
Ted vividly remembers the day his adoptive parents came to take him home. He had spent the entire morning crying after another child broke his only toy car.
While Ted and the other children were having lunch, one of the nuns walked up to him and asked him to go to the office. When he arrived, he recognized the couple sitting across from the nun. Susan and Chris had spent the past few weeks visiting and playing with him.
In Ted's little mind, the lovely couple just liked playing toy cars with him, but he was overjoyed when the nun told him that the couple would be his new parents. He spoke excitedly throughout the long trip home and was amazed at all the sights and sounds during their journey.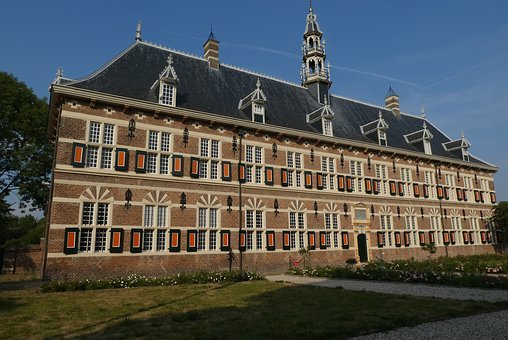 Ted was sent to an orphanage run by nuns after his father died. | Source: Pixabay
Ted loved his adoptive parents dearly. They were always genuinely interested in everything he said and did. They allowed him to explore all his interests which led him to a passion for construction and interior design. He loved beautifying spaces; he would spend hours a day designing and imagining different homes.
Susan and Chris never tried to hide the fact that Ted was adopted from him. They believed that by being honest and open with him throughout his life, he would retain fond sentiments towards his late father, though they had very little information about him, while also appreciating them for raising him.
Early in the morning on his 16th birthday, Ted was awakened by his parents knocking softly on his bedroom door. They slowly walked in, singing "Happy Birthday" while carrying his favorite carrot and pistachio cupcake with a little candle on it. This was their annual birthday tradition, and Ted loved it.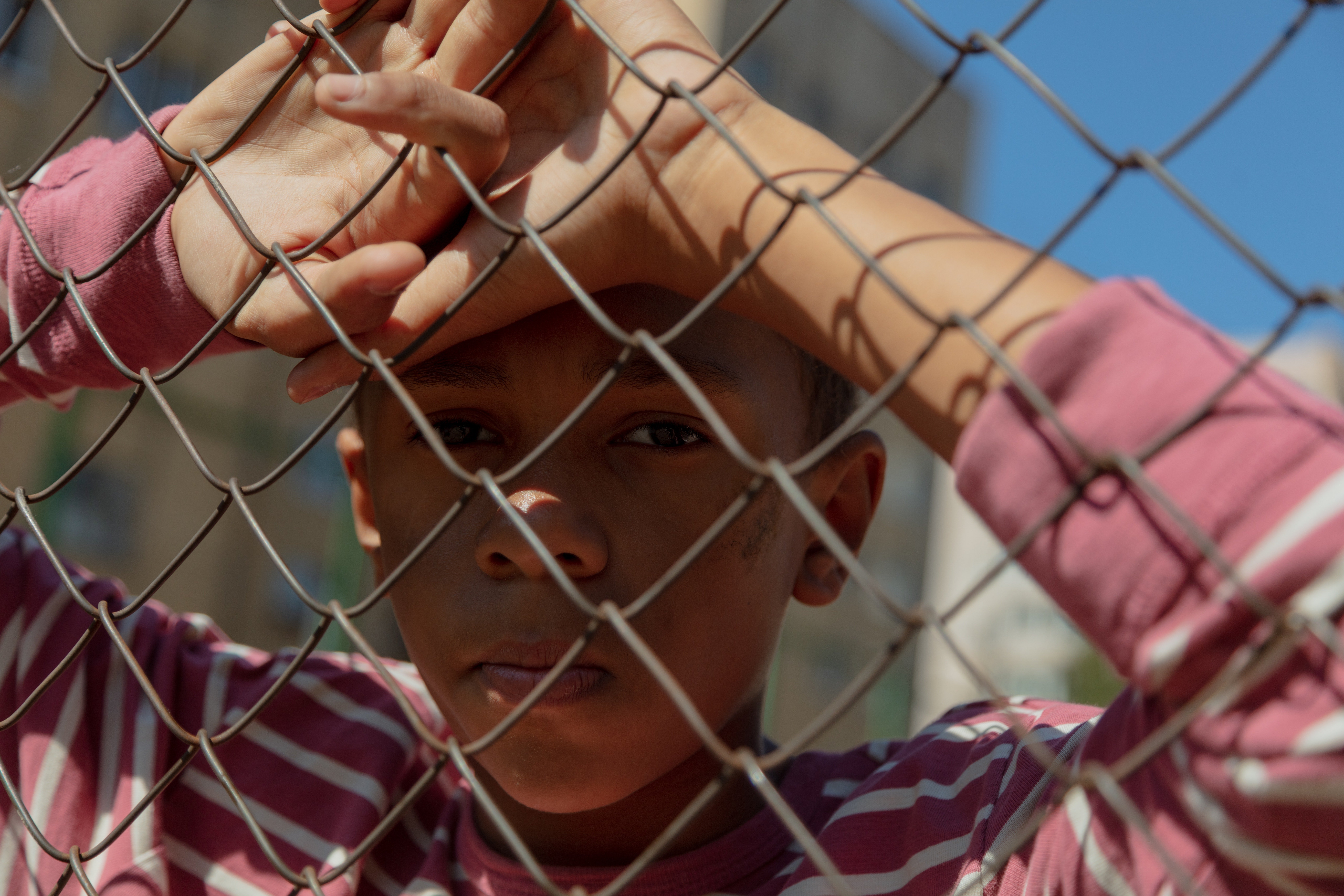 Ted recognized the couple who played with him during earlier weeks. | Source: Cottonbro/Pexels
He enjoyed speaking and laughing with his parents while they sat at the edge of his bed, telling him endless stories and joking around. This year was a little different; his parents walked in quietly and had severe looks on their faces.
"Is everything okay?" Ted worriedly asked.
"Yes, of course, dear," Susan replied. "We just have something to talk to you about."
"Well, we have something to give you, and we hope you won't be mad at us for keeping it from you," Chris said. "Your father left this picture for you just before he died. The orphanage kept it and asked us to give it to you when you turned 16."
"Why only now?" he asked.
"These were your father's instructions during his final days," Susan replied.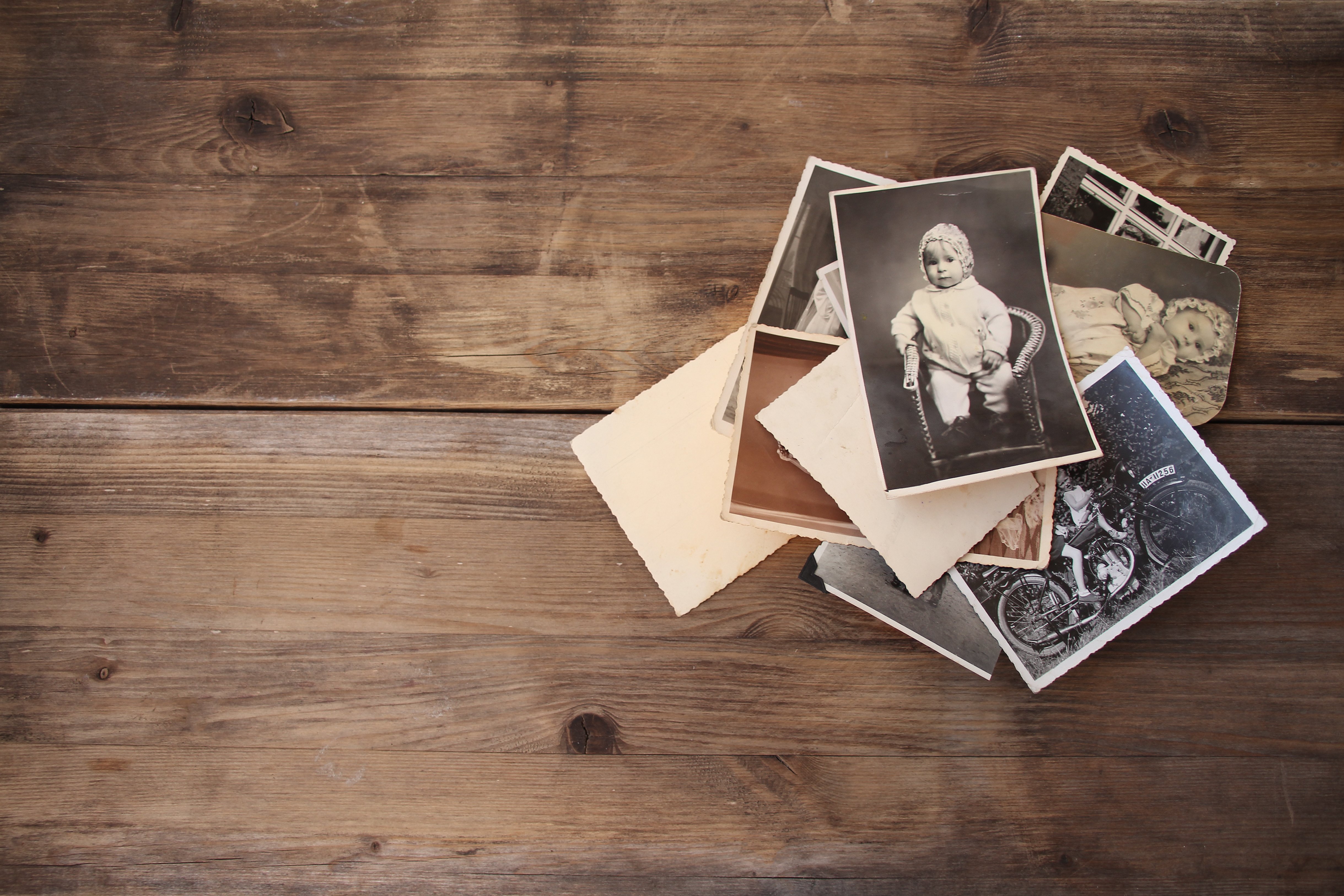 Ted's adoptive parents handed him an old faded photo on his 16th birthday. | Source: Shutterstock
Susan handed Ted a tiny, grainy photograph of a house. At the back of the photo, there were coordinates. "Are these the coordinates of the house?" Ted asked.
"We believe so, but we have never been there. We wanted to respect your father's wishes only to give this to you now. This is your journey, and we want you to do only what you would like to," Chris explained.
Ted was grateful to his parents for respecting his agency. "Of course, I'm not mad at you guys," he cried.
A week later, he gathered the courage to go to the house. At his arrival, he saw a lonely, dilapidated house on a field. The grass had overgrown up to his waist, and it seemed like no one had been near the house in many years.
Ted realized that this was his father's old house. He cried as he walked through the tiny rooms, wondering what life would have been like if he had survived cancer and if his mom had made an effort to raise him. He also noticed that the house was unfinished and resolved to finish building it and modernize it.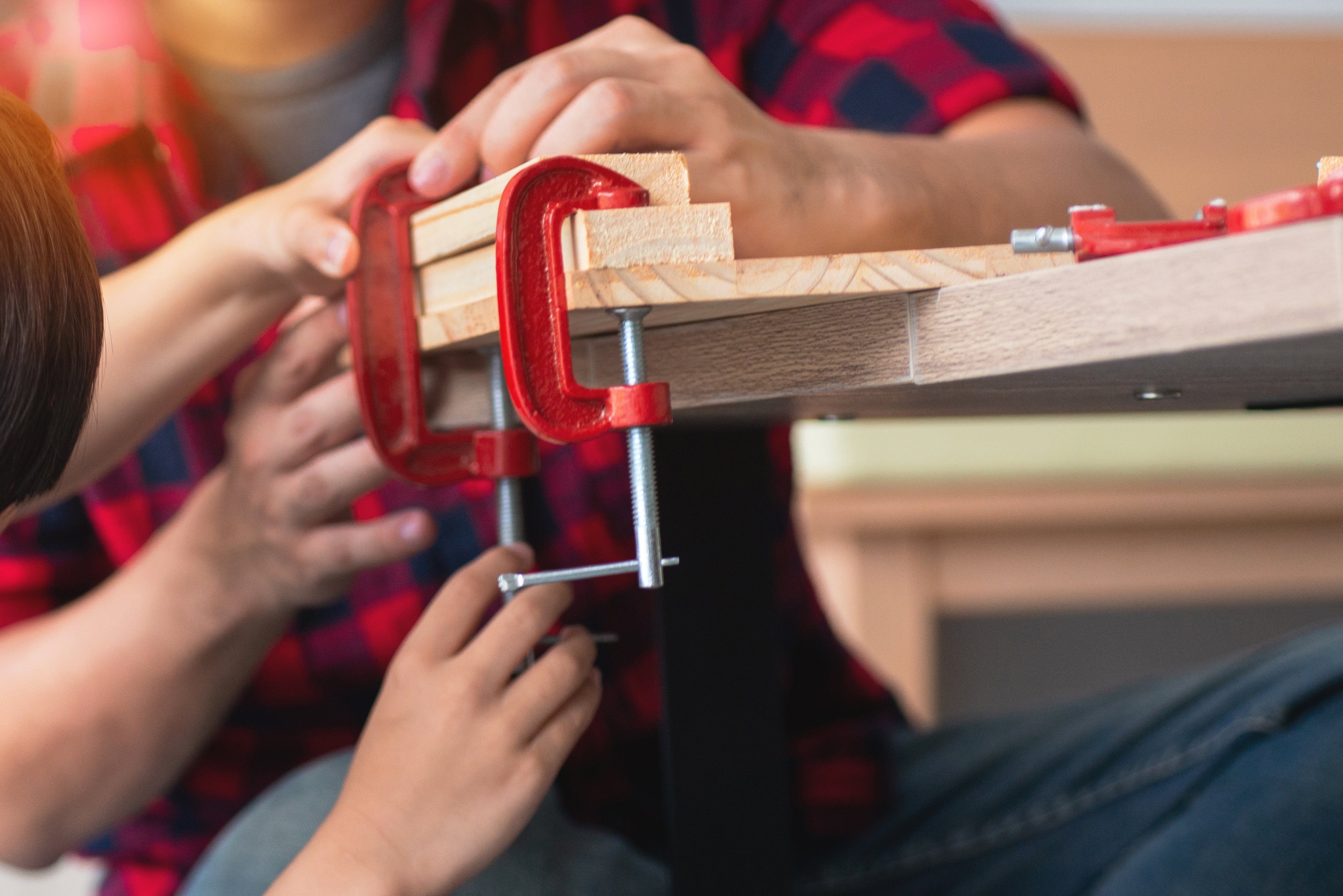 Ted decided to renovate his father's house and live in it to honor his memory. | Source: Shutterstock
When he told Susan and Chris of his decision, they were supportive as always. Ted earned money to finance the renovation by offering his interior design services to his parents' neighbors, friends, and business associates. His network of clients grew, and his savings quickly added to the amount he needed to renovate his father's house to his heart's content.
When the renovation process began on Ted's 17th birthday, he worked earnestly only to use the best materials and tools. He wanted the house to reflect the love he had for his father even though he had a very vague memory of him.
As the renovations were well underway, he had to dig some earth in the bedroom floor to install underfloor heating. While digging, he found a tiny wooden box and opened it to see what was inside.
There was a letter which read: "My dearest son. I hope you are not angry with me if you are reading this, but I could not do otherwise. I was afraid to leave money to you because I feared someone would steal it from you while you were a baby."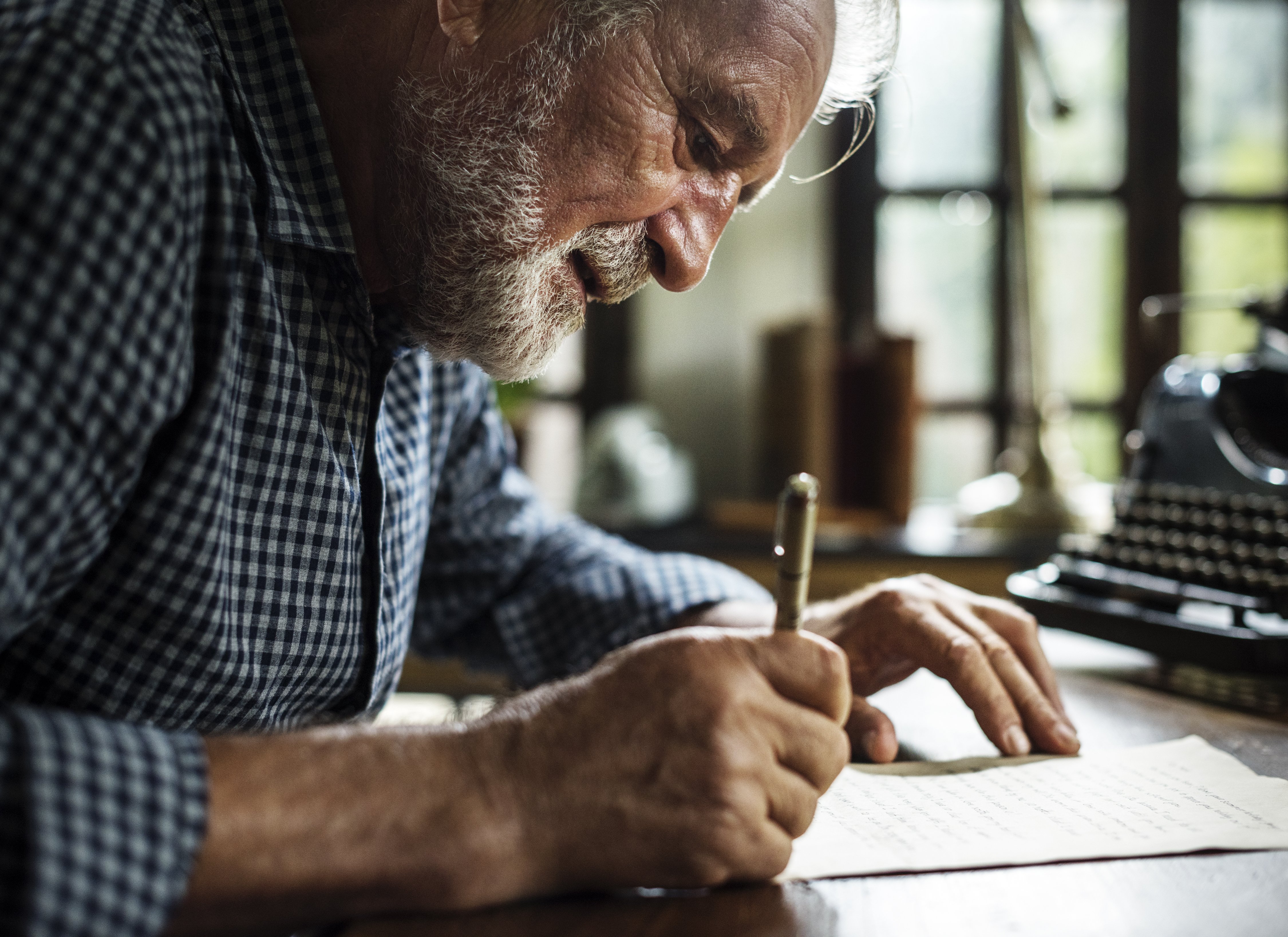 Ted's father had written him a letter with money enclosed explaining why he didn't give him the money while he was a baby | Source: Shutterstock
"That is why I left the money here. If you decide to complete this house that I built for you, I know you will find it and, therefore, you deserve it! I love you, Ted. Be strong!"
There was $50,000 enclosed with the letter. Ted could not believe his eyes. He had no idea his father resolved to care for him even after death.
At that moment, he felt more loved and fortunate than ever before. Soon, he completed the renovation and moved in. He also continued his interior design business as soon as he finished school.
What can we learn from this story?
The love you receive throughout your childhood shapes the person you become. Ted had a difficult start in his life, but the love of his adoptive parents led him to become a hardworking and compassionate person.
A parent's love can be felt long after they are gone. Ted only vaguely remembered his father but understood exactly how much he loved and cared for him after reading his letter and finding his house.
Please share this story with your friends; it might inspire people to share their own stories or help someone else.
If you enjoyed this story, you might like this one about a man who adopted an orphan boy only to later find out that it was his own son.
This account is inspired by our reader's story and written by a professional writer. Any resemblance to actual names or locations is purely coincidental. All images are for illustration purposes only. Share your story with us; maybe it will change someone's life. If you would like to share your story, please send it to info@amomama.com.
Please fill in your e-mail so we can share with you our top stories!