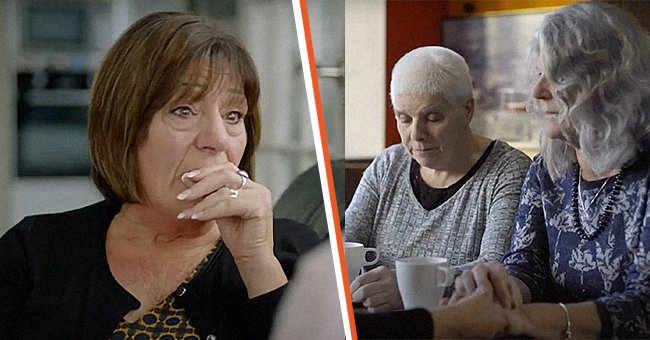 youtube.com/ITV
3 Sisters Are Ripped Apart from Their Mom, Meet Again 63 Years Later
Three sisters separated from their mother while they were toddlers reunited more than six decades later, only to discover more intriguing details about their family.
Christine Rose got the surprise of her life when she reunited with her sisters from whom she was separated when she was only four years old. The 67-year-old was forcefully taken from her mother, who was accused of neglect and unable to cater to the kids.
As a result, Rose grew up with a faint memory of her childhood and had little family recollection. Her sisters Carol and Catherine were also taken to a care home and later put up for adoption.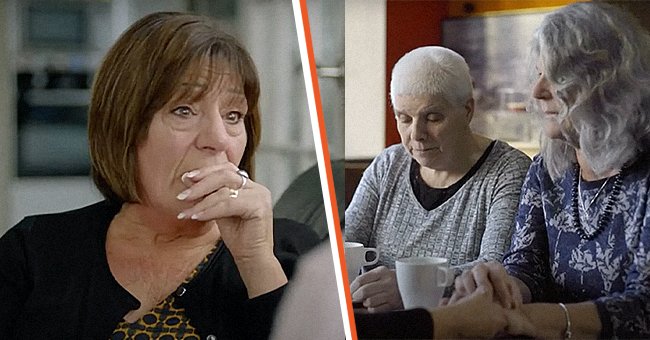 Rose surprised to know about two of her sisters and their whereabout [left] Carol and Catherine waiting to meet up with Rose for the first time [right]. | Source: youtube.com/ITV
However, the great-grandmother sometimes recalled holding the hands of a little girl while she was younger and remembered being taken away from her mother.
According to her, the officials stormed their home at night, leaving their mother heartbroken and in tears. Rose recalled the clicks and flashes from the camera glaring at their faces.
Rose grew up thinking of her family. She often wondered about what had become of her mother and her two sisters. She went on to have her own family but deep within, she longed to reunite with her siblings.
Rose seeing a photo of Carol and Catherine when they went young. | Source: youtube.com/ITV
The retired factory supervisor living in Morecambe, Lancashire, decided to take steps to find her scattered family. According to her, not having siblings felt like a part of her was missing.
She wrote a touching letter to the ITV program "Long Lost Family," giving them the little details of her childhood she could find, hoping for a miracle. She also attached an old newspaper from 1955, which she discovered during her search for her family.
The paper was a court report accusing her mother, Doreen, of neglect. After an inspector visited the family, things went sour, and he found the kids trying to eat unpeeled potatoes. The house was deemed unfit and unhealthy for the kids, and Doreen was asked to get psychological help.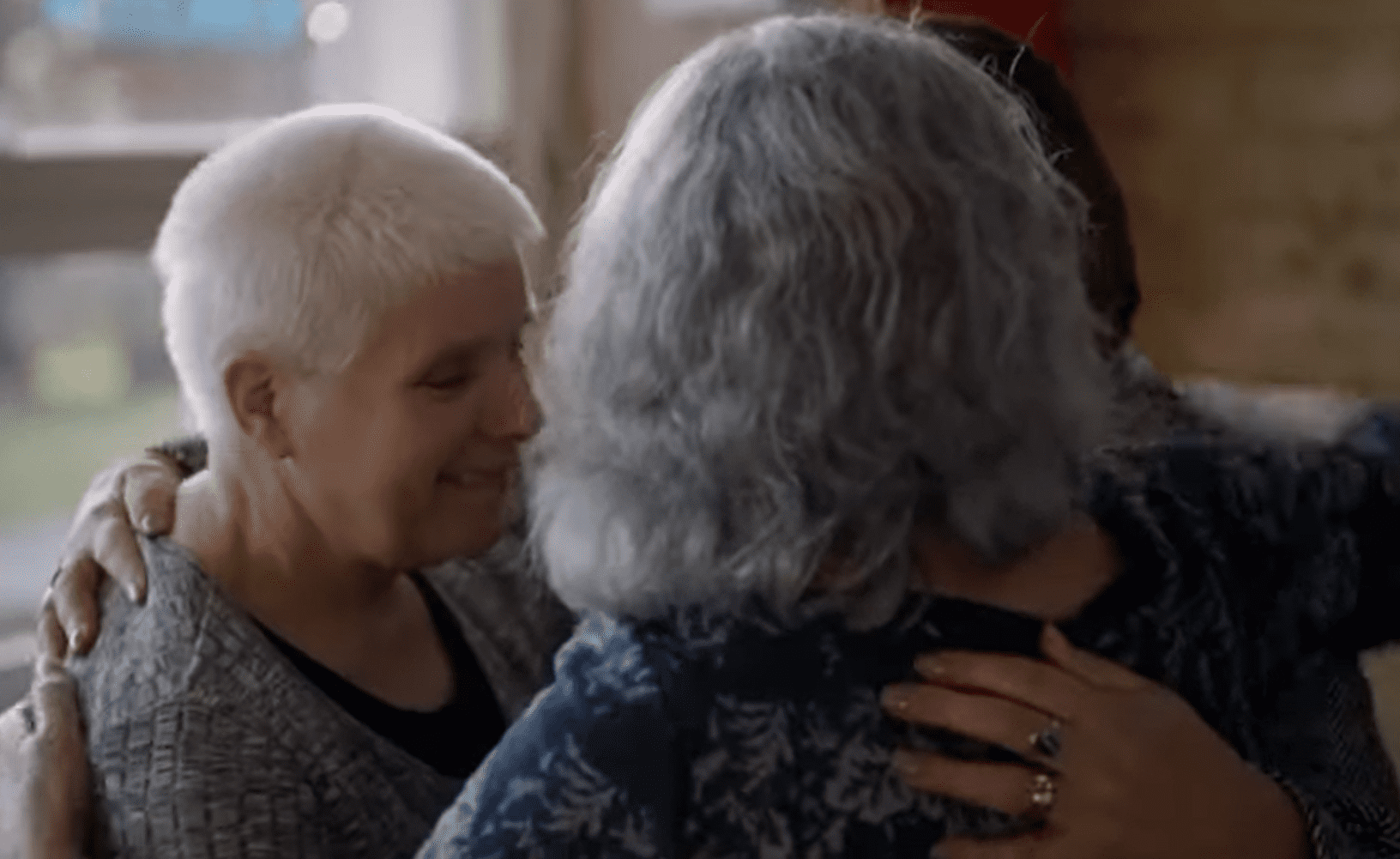 The three sister meeting for the first time and sharing an emotional embrace. | Source: youtube.com/ITV
The team took up the case and set to work. Luckily, they put together different pieces of information and not only tracked down Rose's two sisters but found she had another sister, Janice, who was born to their mother while she was in a mental institution.
Rose's biological parents went on to produce five more children. Their father was in prison at the time of their separation, and on his return, he reunited with their mother, and they began a family again.
The best part of the discovery was learning that Carol and Catherine were unaware of Rose's existence. They only got to know after Carol viewed her adoption paperwork in 1997, which revealed proof of an older sister. Janice, who worked as a housekeeper, had no idea she had biological siblings.
Shortly after the production team contacted each sibling, informing them of the whereabouts of others, they each planned to meet. Their reunion was an emotional moment for all, and not a single eye was dry.
The sisters were pleased to find out that their mother, Doreen, who passed on in 2005 at age 90, had not forgotten them but instead remembered their names and longed to see them. Her dying wish was to have all her children reunited.
Rose was more than thrilled to meet her siblings and receive cards from different family members, and for the first time in her life, she felt complete.
Please fill in your e-mail so we can share with you our top stories!