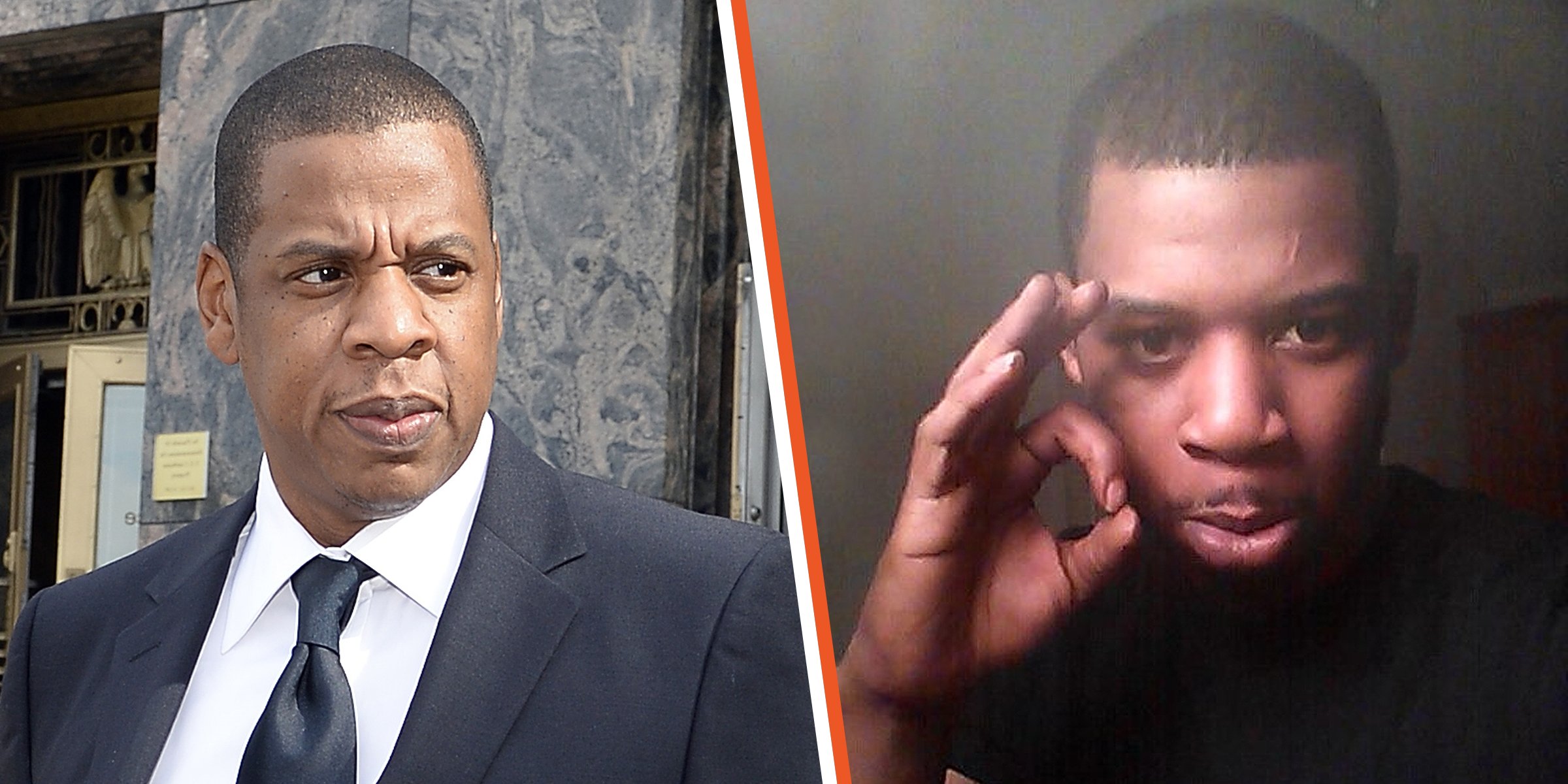 Jay-Z | Rymir Satterthwaite | Source: Getty Images | Facebook.com/rymiris.here
Jay-Z Refuses to Do a DNA Test for Years While His Alleged Look-Alike Son Wants Him to 'Tell the Truth'
Jay-Z has an alleged look-alike son who has been fighting to be acknowledged by him for more than eight years. The rapper has denied it for a long time but has refused to take a DNA test — here are details on the matter.
Jay-Z and his wife Beyoncé are some of the most influential and famous couples in the world right now. They've built empires around their musical talent and proven that two heads are better than one.
However, their relationship has seen its fair share of issues, some of which threatened to split them.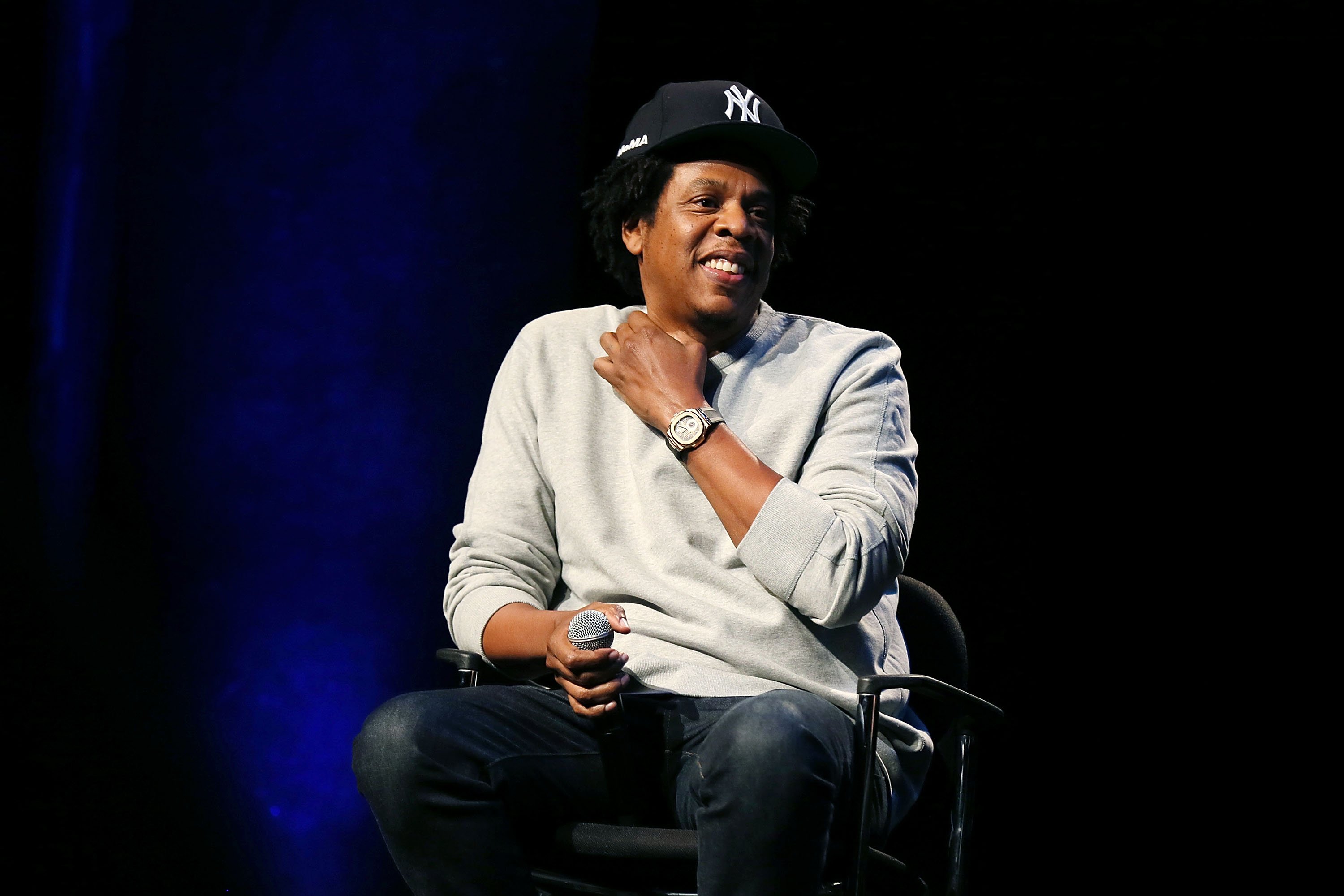 Jay-Z attending the Criminal Justice Reform Organization Launch at the Gerald W. Lynch Theater in New York City on January 23, 2019 | Source: Getty Images
One of those issues surfaced in 2015 when a then 21-year-old rapper named Rymir Satterthwaite sued Jay-Z because he believes the rapper is his biological father. His mother, Wanda, had reportedly gotten involved with the famous rapper in the 90s before his career took off.
The Satterthwaites claimed at the time that they hadn't expected the publicity the claims generated and were "shocked" by the leaking of the lawsuit to the press.
The lawsuit, which claimed the rapper had an affair with Rymir's mom in 1992, was first filed in a civil court in December 2014. However, the court threw it out because Jay-Z and his lawyer reportedly cooked up false information in court.
Rymir's mom told him she thinks the rap mogul fathered him when he was eight years old. While Rymir has been seeking recognition, Jay-Z is hell-bent on not accepting him as his son.
In 2018, Rymir claimed that his alleged father had been using his money and influence to avoid taking DNA tests that could prove he was his son for more than eight years.
Rymir's request for a paternity test kept getting declined because the judge was convinced his father had been found. It wasn't resolved until a birth certificate revealed no other man registered as his father was submitted as evidence.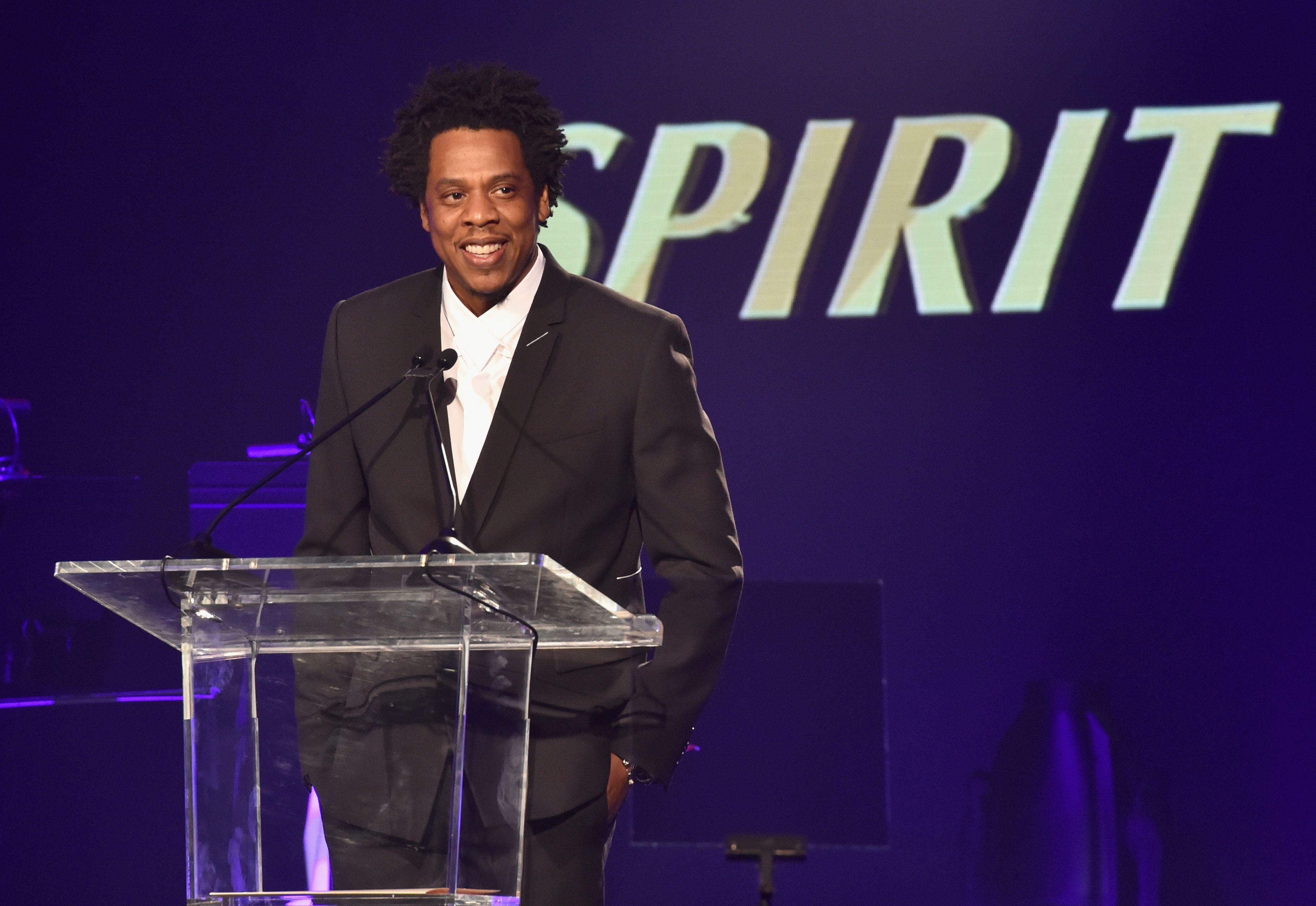 Jay-Z speaks onstage at the City of Hope Spirit of Life Gala 2018 at Barker Hangar on October 11, 2018 in Santa Monica, California | Source: Getty Images
According to Rymir, Robert Graves was initially listed as his father until 2011 after a DNA test confirmed he was not the father. Jay-Z was asked to take the test as well, but he refused.
Rymir's guardian even went as far as starting a legal battle against their lawyers, whom she believes cooperated with Jay-Z's legal team to help him avoid taking the paternity test by causing problems during the procedure.
Speaking to Sun Online about it, Rymir, an aspiring musician, claimed he is being denied a fair hearing that he thinks is a right he should enjoy as a citizen of the country.
He wants justice, and the fact that he was denied the right to make that fair hearing thanks to legal mistakes and sabotage from his lawyers has only made him yearn more for it. He told Sun Online:
"I don't want money or anything like that from Jay-Z. I just want him to finally tell the truth to the world."
Rymir believes anyone else would have been mandated to take the test by now, but his alleged father keeps getting away with not doing it because he is rich.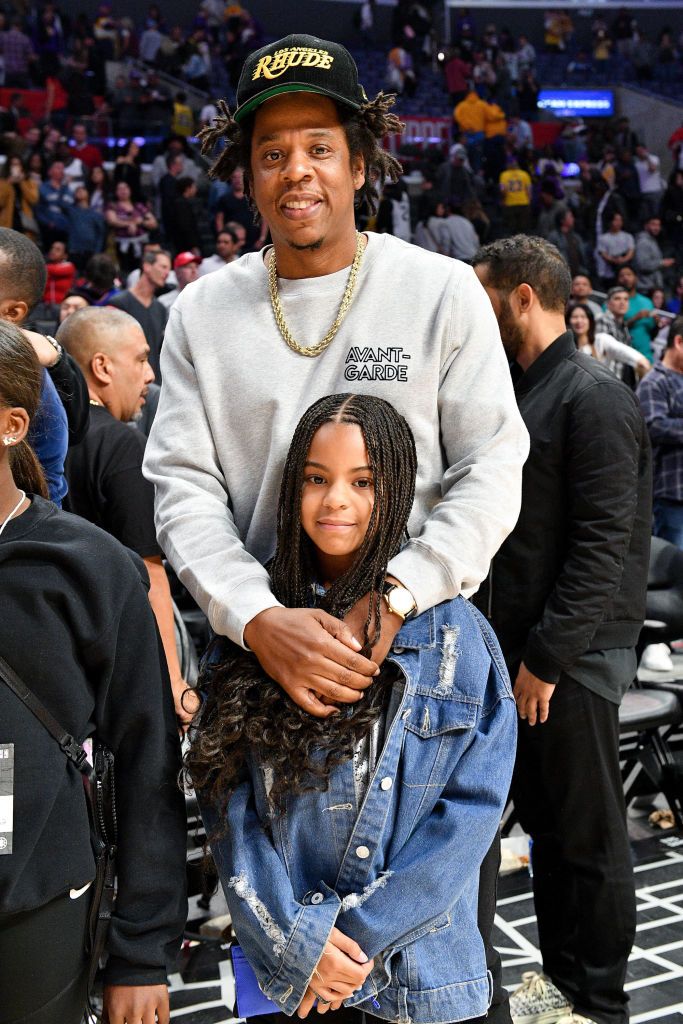 Jay-Z and Blue Ivy Carter attend a basketball game between the Los Angeles Clippers and the Los Angeles Lakers at Staples Center on March 08, 2020 in Los Angeles, California | Source: Getty Images
Beyoncé and Jay-Z got married in a secret wedding witnessed by close friends and family on April 4, 2008. The two started dating while building their careers and have become one of the power couples in the music industry.
Those around Jay-Z knew he had fallen as soon as they heard his Bonnie and Clyde track.
Their love life is almost revered in Hollywood, but the issues with Jay-Z's infidelity and past kept resurfacing. In 2011, it was revealed that he was the father of a young boy being raised by Trinidad model Shenelle Scott.
A man named Malik Sayeed was wrongly registered as his father, but a DNA test confirmed he wasn't, and weeks later, the child was confirmed as Jay-Z's.
Beyoncé was pregnant with their first child at the time, and she was infuriated when she found out. But according to Daily Mail, she came to accept her husband's past.
Rymir is another case like those mentioned above, but unfortunately, the rap mogul has refused to acknowledge him as his son. Jay-Z has also been involved with well-founded allegations of infidelity that started in 2014.
Some netizens believe that Jay-Z has refused to take a paternity test in Rymir's case because he is afraid of Beyoncé leaving.
Her response to his cheating was an album with several songs based on a woman who realizes her lover is cheating. Jay-Z has said that he wasn't surprised his wife chose that avenue to express her truth.
The rapper has also used his music to express his thoughts on different topics, including Rymir's claim as his son. His song "Heard About Us" addressed the allegation, likening it to "Billie Jean," a Michael Jackson classic he sang to debunk rumors he had fathered a child with an obsessed fan.
BEYONCE AND JAY-Z'S LOVE STORY
It's not clear when Beyoncé met Jay-Z, but it's believed to be between 1997 and 2000. One particular fact is that the two met when she was 18 but didn't start dating until she clocked 19.
They were sighted in public in 2001, but it wasn't until 2002 that brows started raising. Beyoncé got featured on Jay-Z's track '"03 Bonnie & Clyde" that year, and she also appeared as Bonnie in the following video.
Jay-Z used the word "girlfriend," which only made people more aware of their growing closeness. Those around Jay-Z knew he had fallen as soon as they heard his Bonnie and Clyde track, but the rapper never admitted to anything in public.
In April 2003, he revealed they were just friends, but Beyoncé had started leaving clues in her music by June. He was referred to as her boyfriend by the end of the year, and there were no arguments on his part.
The two made their first red carpet appearance in August 2004, but trouble came in 2005 when it was suspected the rapper was having an affair with Rihanna.
Of course, that was resolved pretty quickly and discounted as an effort to sabotage her album "B'Day," so they went on with the relationship.
On April 4, 2008, the two got married, and the date is reportedly special as it pays homage to the importance of the number 4 in their life; they were both born on the 4th of their months.
In August 2011, they revealed they were expecting their first child, Blue Ivy Carter, born on January 7, 2012.
Since then, the pair have welcomed twins Sir and Rumi and are determined parents. Jay-Z takes his job as a dad seriously and is known to do his daddy duties happily.
A source has called the family tight-knit, and it's been revealed that Beyoncé takes discipline very seriously even though she doesn't believe in spanking.
She prefers to reason with her kids, and it has yielded results. Fans can't wait to meet the young man and women they'll grow up to become.
Please fill in your e-mail so we can share with you our top stories!