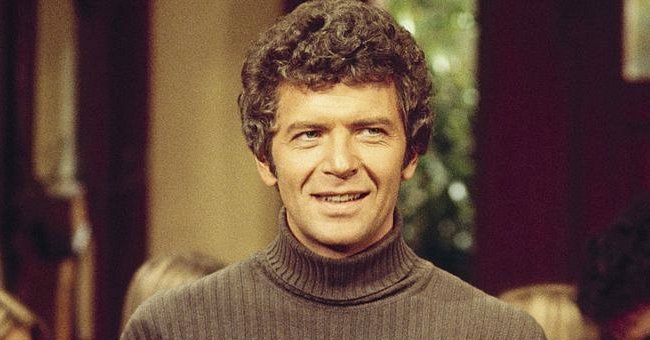 Getty Images
Robert Reed Was a Doting Father — He Refused Visitors except for His Daughter & Friend before His Death
While lying on the hospital bed, gravely ill, American actor Robert Reed, who kept his sexuality a secret all his life, would not attend to any visitor except his daughter and a close friend.
American actor, Robert Reed, became famous for playing the patriarch in the 1960 famous sitcom "The Brady Bunch."
Even though his character was a father of six children and always had a smile on his face, off-screen, the veteran actor struggled with a deep secret he kept from most people until his death.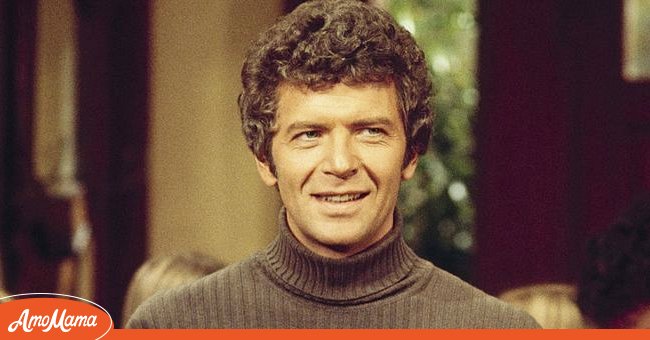 A portrait of American actor Robert Reed | Source: Getty Image
Robert Reed became popularly known as the father of six kids – Mike Brady – in the series "The Brady Bunch." The series was a hit back in the late 60s and became one of the most famous series in television history.
Even though the series became one of his greatest works, Reed initially got on the show simply because of the money. The actor was not enthusiastic about the show's future and even expected it would be canceled after it aired.
The actor spent most of his lunch breaks getting drunk, and when he returned to the set, the producer, Schwartz, would have to suspend filming for the day.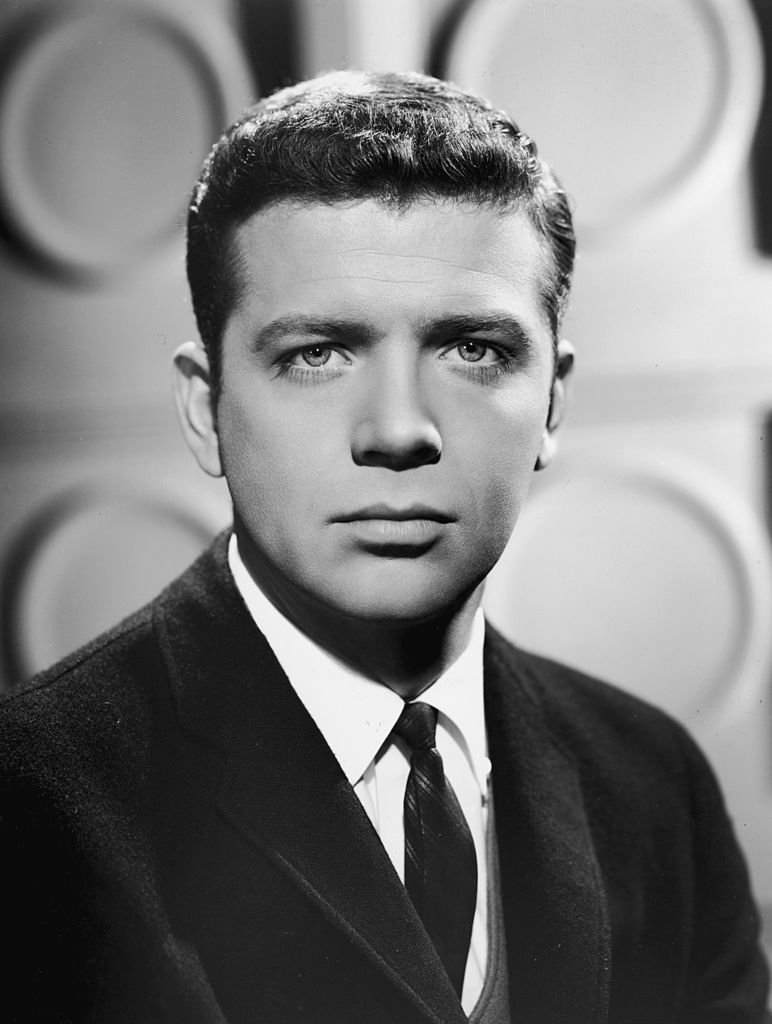 American actor Robert Reed in a promotional portrait for the TV series 'The Defenders,' 1961 | Source: Getty Images
Reed also had a knack for fact-checking each script before he incorporated his dialogues, and most times, this would end in a rift between him and the show producer.
The actor once refused to say his on-screen house smelled like heaven because he had read in the encyclopedia that strawberries supposedly gave off no smell while cooked.
In another instance, his youngest on-screen son, Bobby, was supposed to sell hair in a get-rich-quick scheme, but the actor objected to the script because the FDA did not approve the supposed hair product.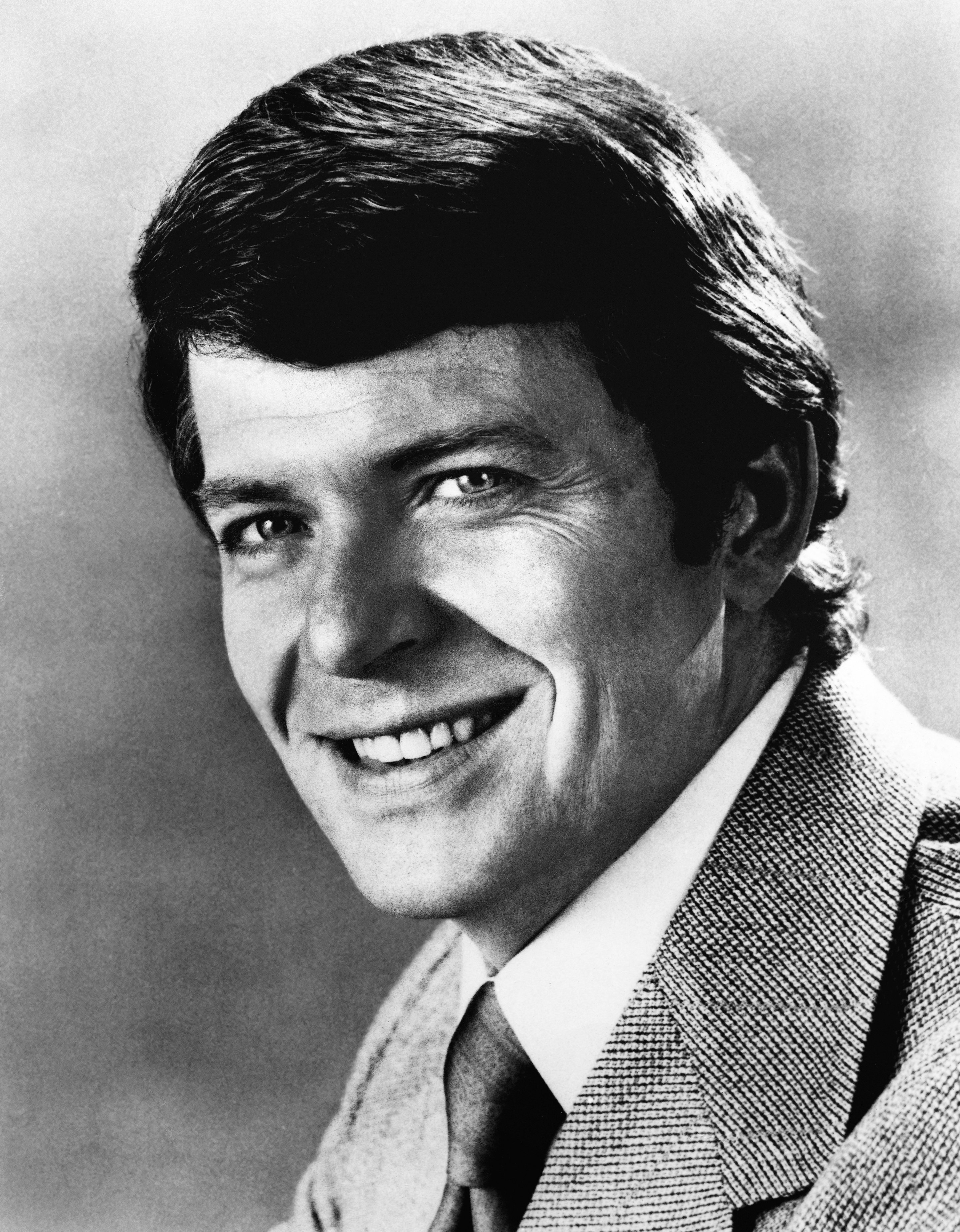 A portrait of Robert Reed from "The Brady Bunch" | Source: Getty Images
Despite all these off-screen issues, Reed remained committed to the show but more so to his on-screen children. In fact, he took the fatherhood role very seriously.
He wanted to help the young actors as any father would and always did things for them while educating them on multiple important issues.
Reed once bought them Super 8 cameras for Christmas and even took them to England because he wanted them to learn about Shakespeare. He would also give them certain books to read and was very involved in their personal and professional growth and development.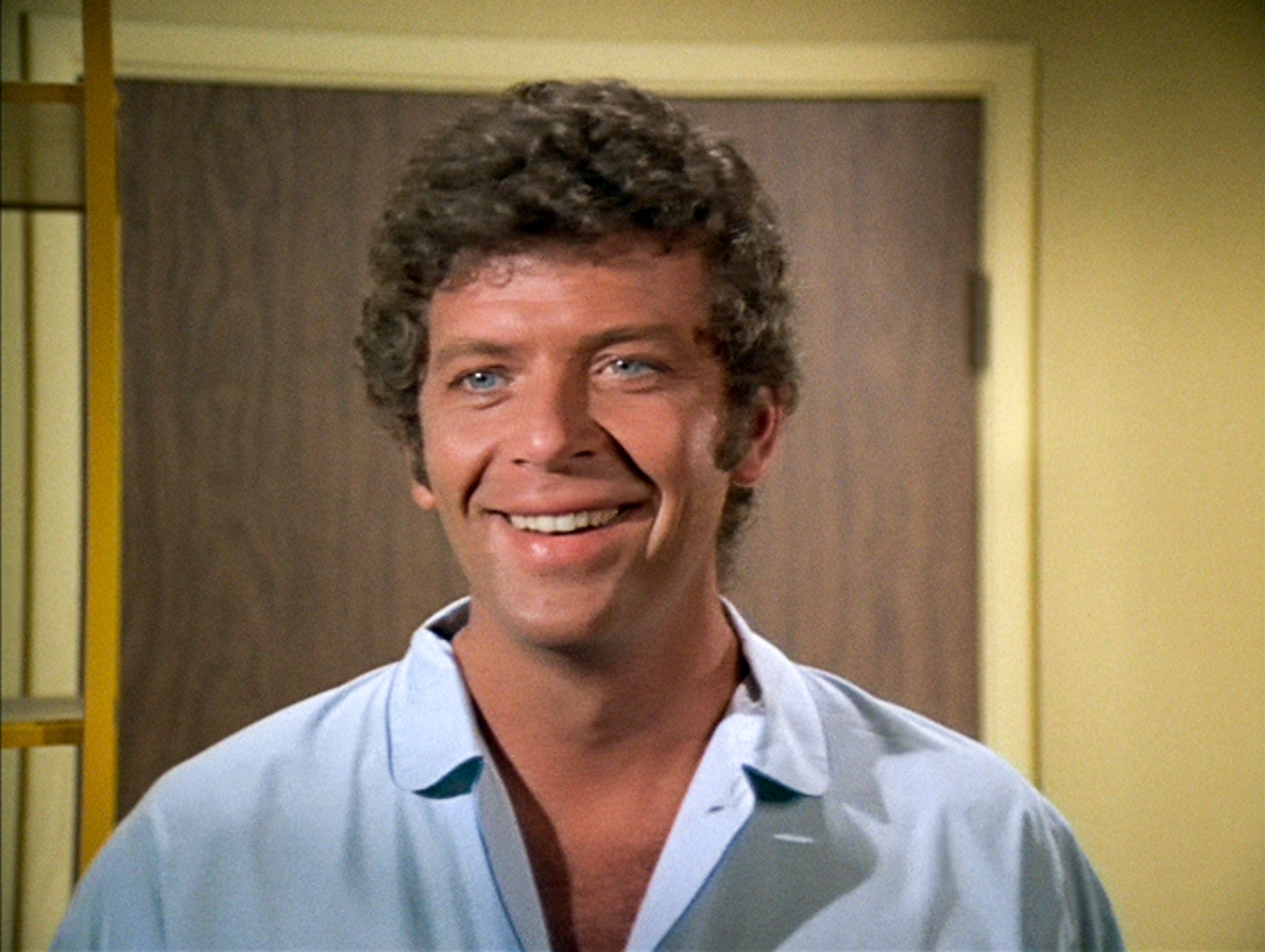 Robert Reed as Mike Brady in THE BRADY BUNCH episode, "Pass The Tabu" which aired on September 29, 1972 | Source: Getty Images
While Reed appeared in "The Brady Bunch," playing a dutiful husband to his on-screen wife and a doting father to his kids, the actor was also keeping a harrowing secret about his sexuality.
The actor was gay at a time when identifying as a homosexual was not popular socially or accepted in Hollywood. The issue of his sexual orientation was a painful point for Reed. He really wanted to be a straight man but would often find himself going down the path of homosexuality.
Reed's on-screen son, Barry Williams, who played Greg Brady, revealed how painful it was for him to hide his sexuality and that he never wanted to speak about his sexuality.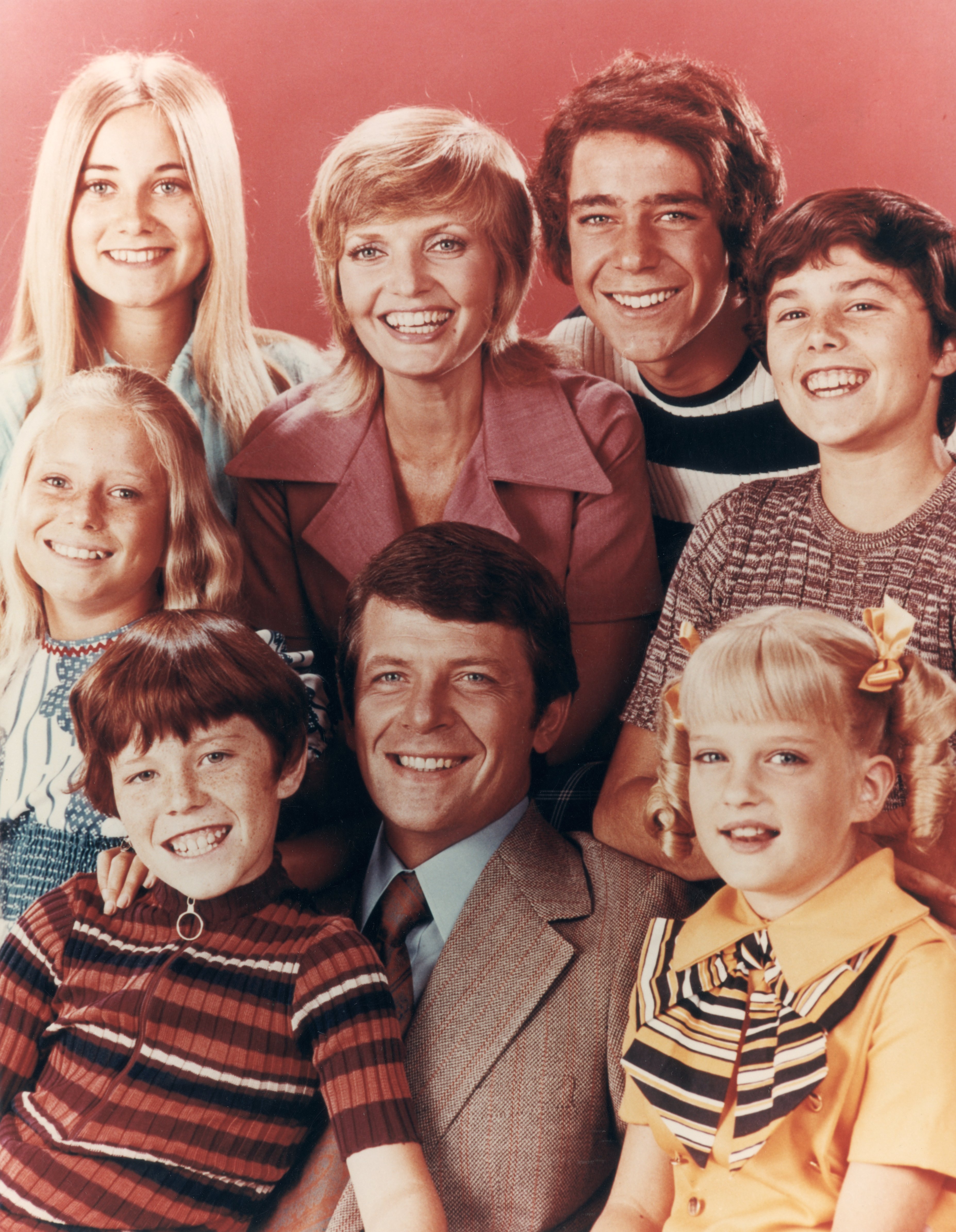 The Brady family, from the television series, 'The Brady Bunch'. Top row (left to right) Maureen McCormick, Florence Henderson, Barry Williams, Christopher Knight; bottom row: Eve Plumb, Mike Lookinland, Robert Reed and Susan Olsen | Source: Getty Images
The actor did not think it was something to be discussed because if it came out he was gay, the news would derail his career and probably get the show canceled.
Actress Florence Henderson, who played Reed's wife Carol Brady, further explained that playing a father with a beautiful family on screen and being unhappy off it forced the actor to live a double life.
She disclosed that had it not been the case, maybe a lot of the anger and frustration he showed during filming would have dissipated. However, Henderson never asked him about it because she knew he was suffering keeping the secret, and she felt sorry for him.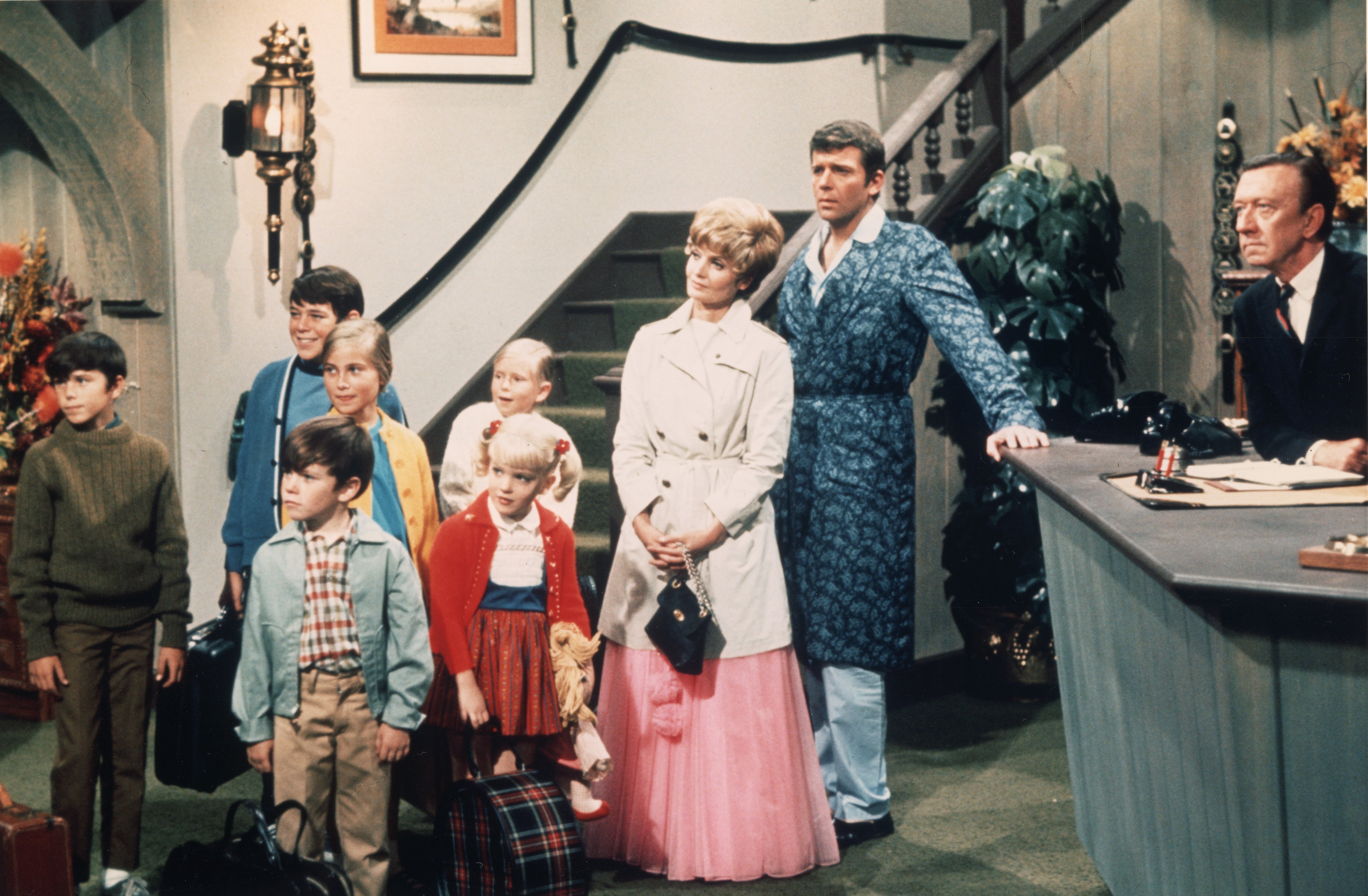 Robert Reed and Florence Henderson stand in a hotel lobby with the rest of the cast of 'The Brady Bunch' in 1969 | Source: Getty Images
After "The Brady Bunch" ended in 1974, Reed continued working on television. In 1981, he appeared in the series "Nurse," alongside Michael Learned, before his Broadway stage appearance in the play "Deathtrap."
Shortly after that, he started teaching Shakespearean acting classes at UCLA, and Reed declared doing that made him very happy, and he wanted to do it for the rest of his life.
Speaking about his famous role on "The Brady Bunch," Reed, who had always hated the show, rolled his eyes when talking about the pilot episode involving him and his on-screen wife, actress Henderson.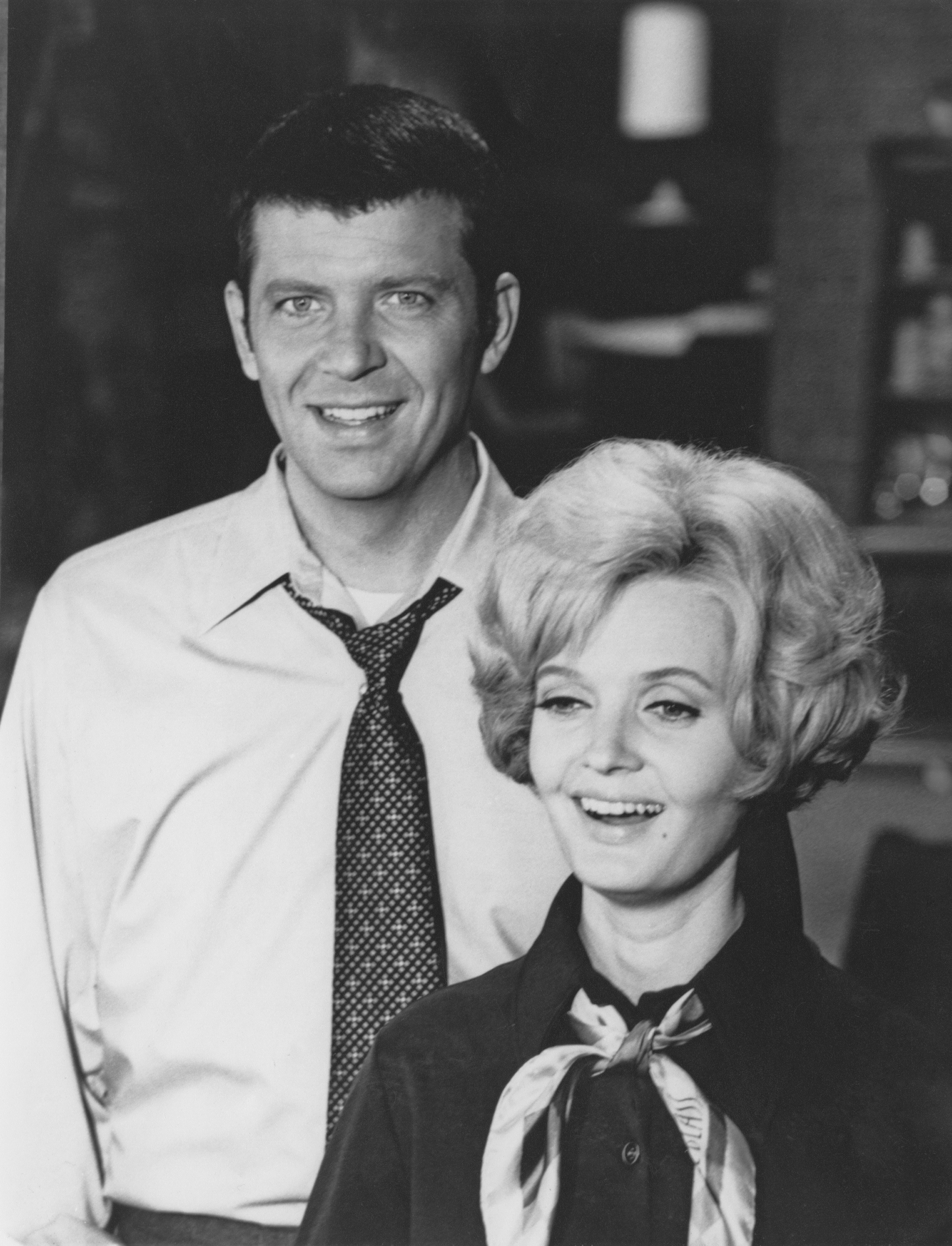 American actors Robert Reed, as Mike Brady, and Florence Henderson as Carol Brady, in the US TV sitcom 'The Brady Bunch', circa 1970 | Source: Getty Images
The actor, however, disclosed he felt a bit guilty about his behavior while filming the show, explaining he should have left the sitcom instead of inflicting his views on the producer and co-stars.
Sadly, during Thanksgiving in 1991, a tumor was found in the actor's body, and afterward, he had surgery, which was followed by chemotherapy.
The actor checked into Huntington Memorial Hospital on May 1, 1992, and refused to see any visitor except his real-life daughter and his close friend, actress Anne Haney.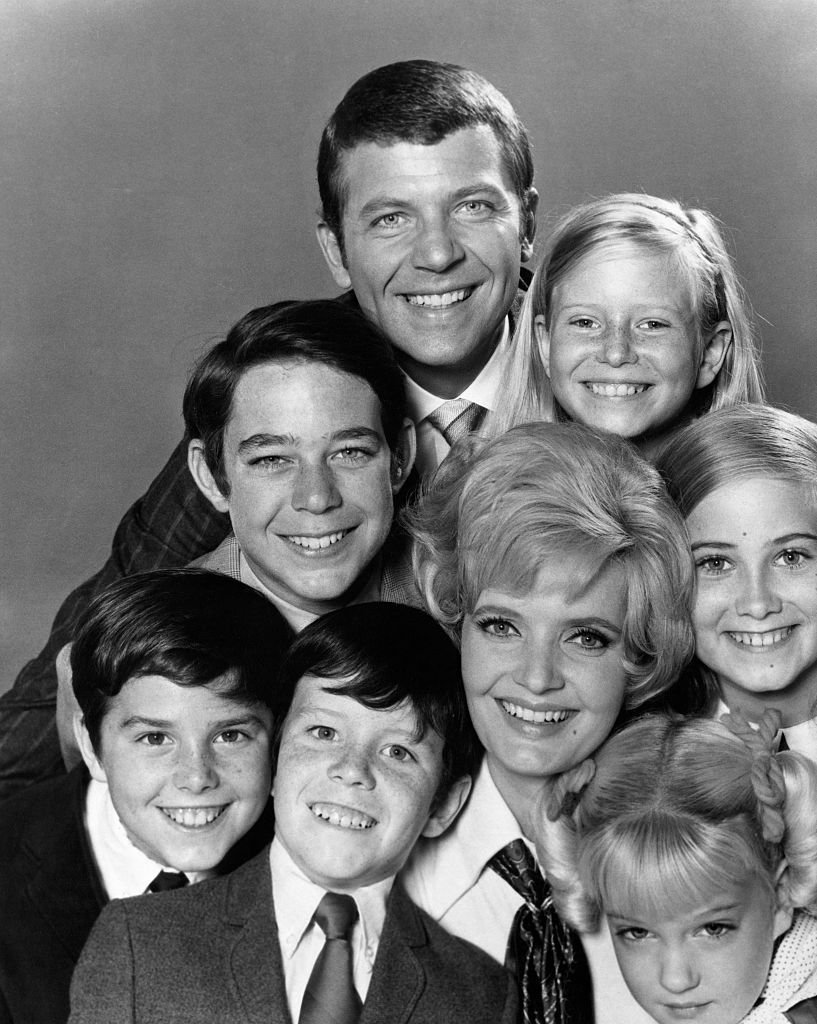 The cast of "The Brady Bunch" television series on January 01, 1969 | Source: Getty Images
Unfortunately, Reed died of colon cancer on May 12 at 59. On his death certificate, it was also indicated that the famous actor was HIV positive. He was survived by his daughter, Karen Baldwin, from a marriage that ended in divorce in 1959, his mother Helen Rietz, and a grandson, William Ryan.
Reed's close friend, Haney, explained that the actor came from the old school, where people had a sense of decorum and that he died without publicity just the way he wanted.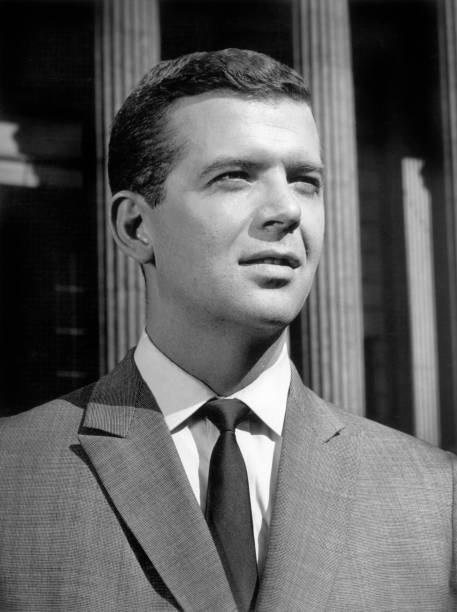 Publicity portrait of actor Robert Reed, for the TV Series, "The Defenders" | Source: Getty Images
After his death was announced, fans worldwide finally got to know Reed was gay and that he struggled with the truth all his life. Even though the news shocked many people, his "The Brady Bunch" family was not, and they all spoke fondly about the veteran actor.
Speaking after his death, "The Brady Bunch" on-screen wife, Henderson explained that Reed was very brave and courageous while fighting cancer. He called her and asked if she would call their on-screen kids and tell them he was gravely ill.
The actress declared that it was one of the most challenging things she had ever done. She also praised him for facing death with such courage and dignity.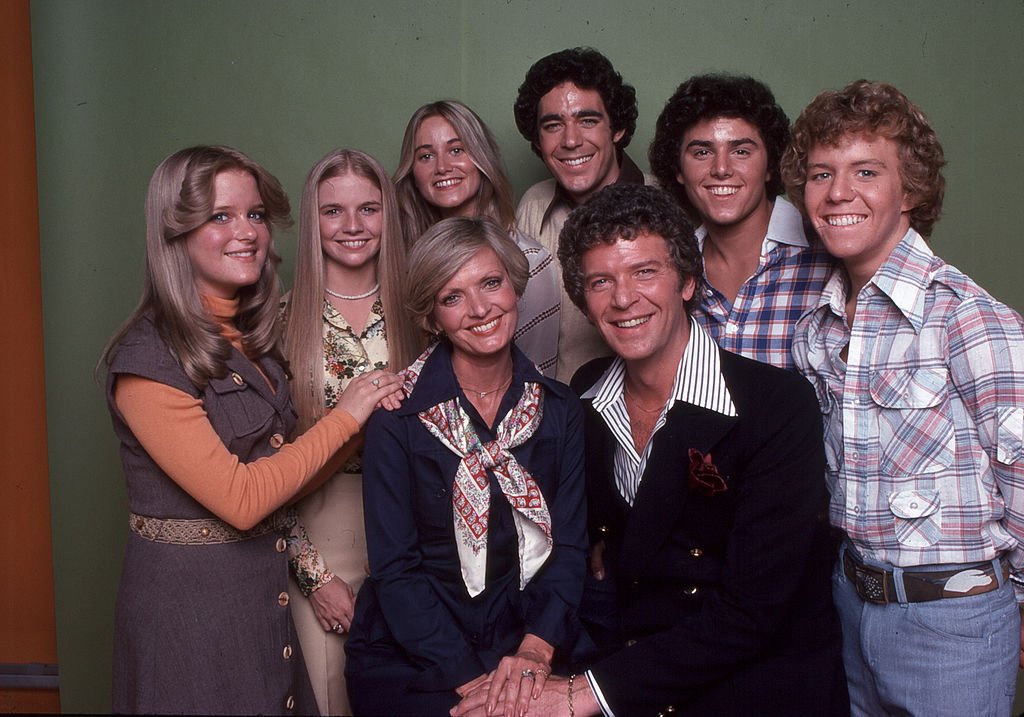 Photo of "The Brady Bunch" cast members | Source: Getty Images
Actor Christopher Knight, who played the middle son, Peter Brady, disclosed that Reed loved them like a surrogate father and that the late actor's strength was what he hoped to emulate.
Meanwhile, Actress Susan Olsen, who played the youngest daughter, Cindy, lauded Reed for being a shining example of how an adult should be with kids. She said:
"There was this unconditional, fatherly love that he had for us that we were always aware of."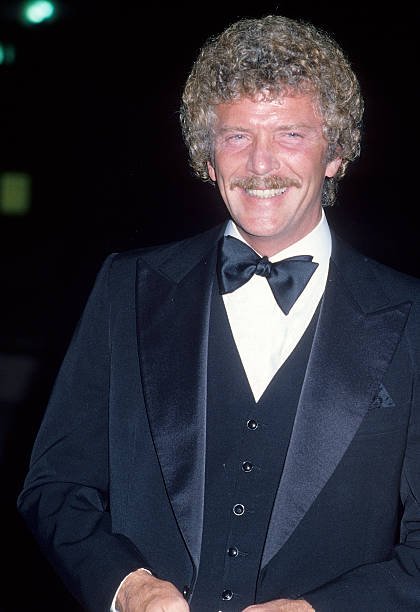 Actor Robert Reed attends the 31st Annual Primetime Emmy Awards - Creative Arts Emmy Awards on September 8, 1979 at the Exhibition Hall, Pasadena Civic Auditorium in Pasadena, California | Source: Getty Images
While addressing the issues of same-sex marriage on her Facebook page in 2013, Olsen explained that Reed was a father to her. She disclosed that because being gay was taboo, the late veteran actor could never make peace with himself, and he also never allowed himself to have genuine love.
Olsen further declared that had Reed been allowed to be in a relationship with another man and not constantly worry about what society thought of him, he would have been the best husband ever and might still be alive.
Her tribute to the late actor generated many positive responses from people who praised Olsen for her words.
Please fill in your e-mail so we can share with you our top stories!
The information in this article is not intended or implied to be a substitute for professional medical advice, diagnosis or treatment. All content, including text, and images contained on news.AmoMama.com, or available through news.AmoMama.com is for general information purposes only. news.AmoMama.com does not take responsibility for any action taken as a result of reading this article. Before undertaking any course of treatment please consult with your healthcare provider.