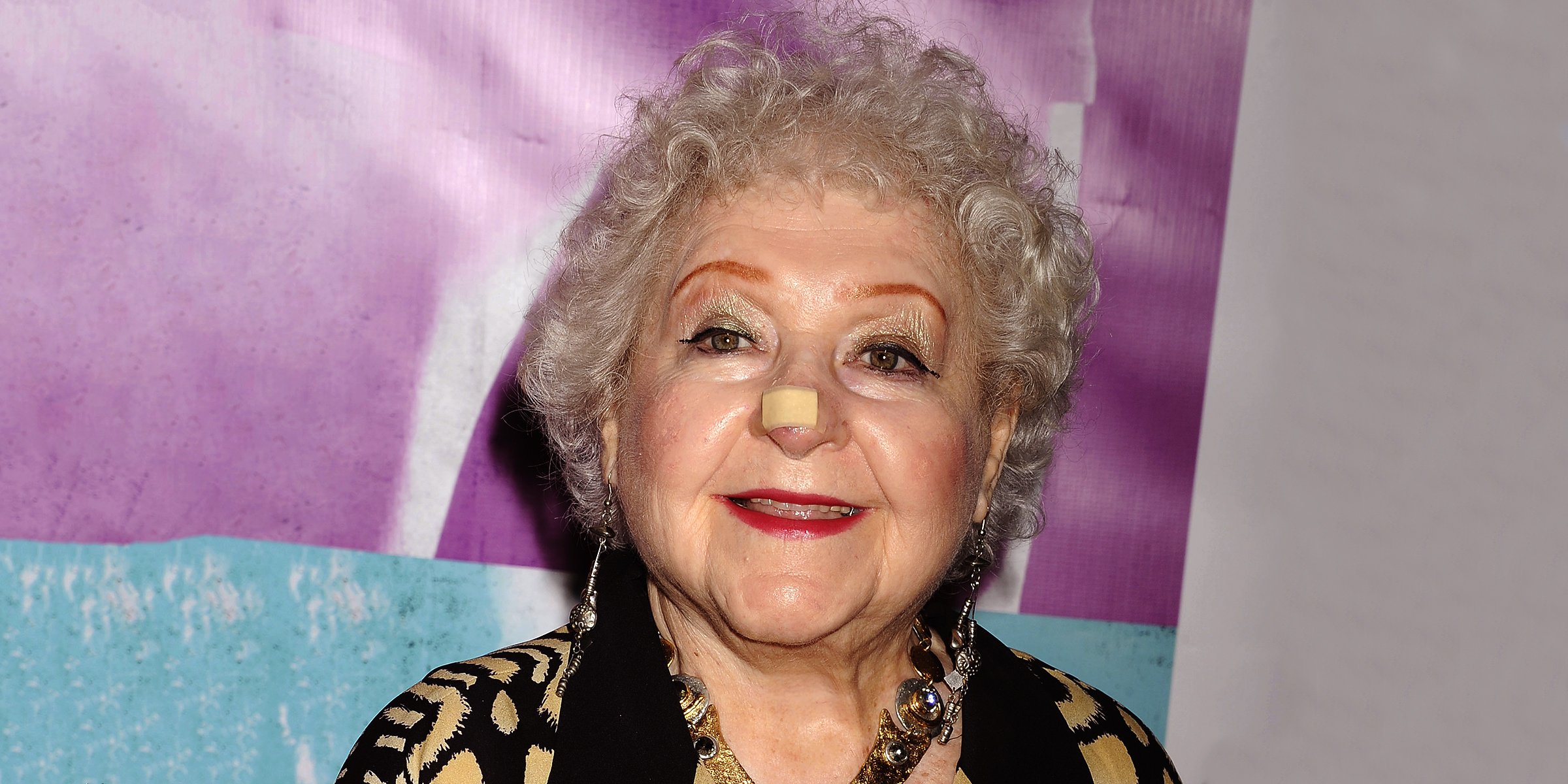 Getty Images
Estelle Harris Was 'Bored' with Motherhood Yet Embraced It — She Was Held in Son's Arms on Her Deathbed
Estelle Harris was a loved actress who had a long and illustrious career. Although she received fewer roles as she aged, she remained well-loved by fans for decades.
Actress Estelle Harris was born on April 22, 1928, in New York City. Her parents, Isaac "Ira" Nussbaum and his wife, Anna, were Jewish immigrants from Poland and owned a candy store. Relatively little is known about Harris's childhood.
Although Harris was born in New York City, she spent most of her childhood in Tarentum, Pennsylvania, after her father received a job from relatives who had settled there. She got married to Sy Harris in early 1953 and gave birth to three children, two boys and a girl, between 1957 and 1964.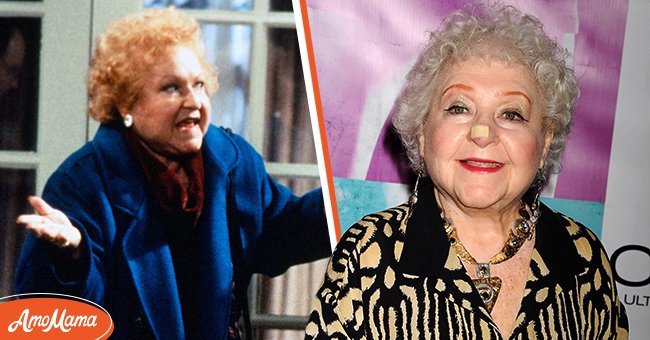 Estelle Harris as Estelle Costanza in the set of "Seinfeld," Estelle Harris arrives at the "CBGB" Special Screening at ArcLight Cinemas in Hollywood, California. | Source: Getty Images
Harris started her acting career in amateur productions and eventually progressed to dinner theater. She gained some success through television commercials, filming up to 23 commercials one year. In 1985 she was cast in a sitcom called "Night Court."
By the late 1980s, she received guest roles in popular sitcoms such as "Mad About You." Harris got her big break in 1992 on "Seinfeld" when she was cast as Estell Costanza, an overbearing mother to her son, George.
Harris said about her journey to the "Seinfeld" set, "I always felt I got the part because when I walked in and started reading the lines, they all laughed very hard." She added that the writers were not afraid of bizarre topics and always took comedy to its limits.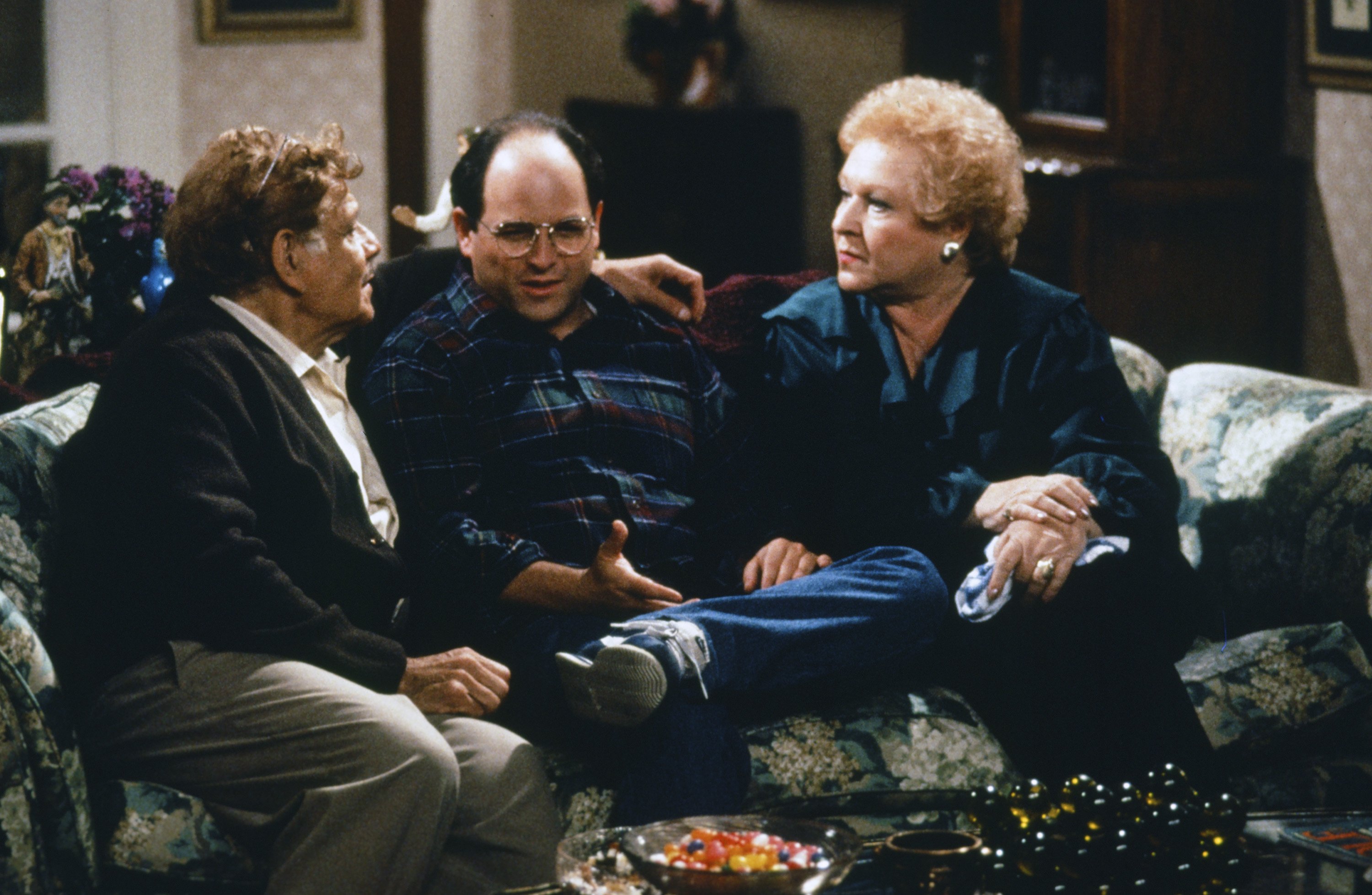 Jerry Stiller as Frank Costanza, Jason Alexander as George Costanza, Estelle Harris as Estelle Costanza on the set of "Seinfeld." | Source: Michael Yarish/Getty Images
Harris made her debut on the masturbation episode where she caught her son red-handed. "I didn't understand what I was reading. I couldn't figure out what the heck she could have discovered George doing in her own house," she said.
But when she read the whole script, she realized that her son didn't know whether to catch her fall or pull his zipper up. She appreciated the writers' comedic skills, but she also wished for more screen time for her character. Harris said,
"I don't think Estelle Costanza is mean, they had me yelling a lot at the beginning, and I argued with Larry David."
Harris later discovered that her character was based on David's mother, but her character's personality fit in with different types of mothers from all walks of life. "Black people, Asians, WASPS, Italians, Jews--they all say, Oh, you're just like my mom. That makes me feel good," she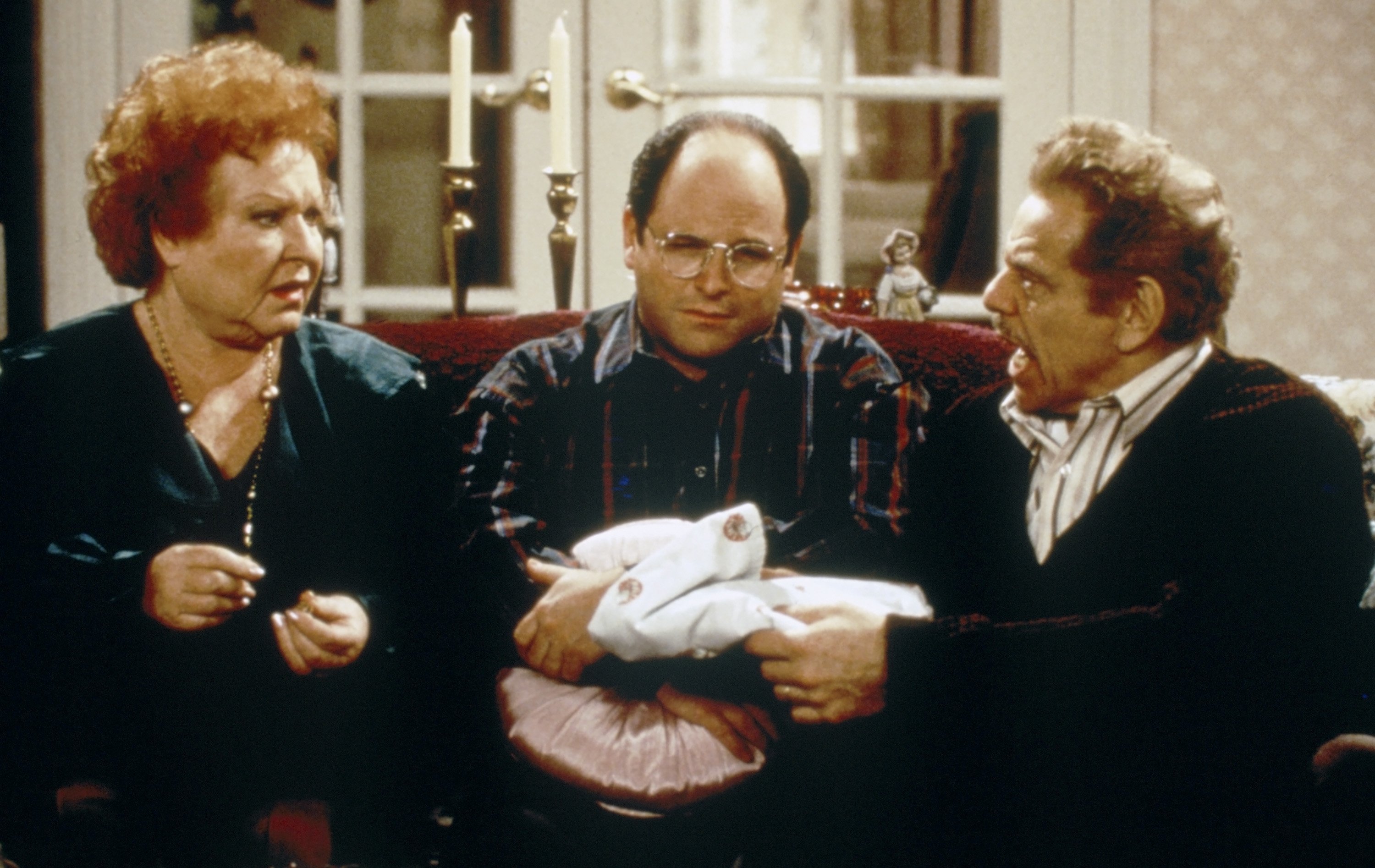 Estelle Harris as Estelle Costanza, Jason Alexander as George Costanza, Jerry Stiller as Frank Costanza on "The Showerhead" episode of "Seinfeld." | Source: Margaret Norton/Getty Images
BEING A WORKING WIFE AND MOTHER
Her marriage to Sy Harris took place just six months after they met. They met shortly after she moved back to New York City, where she was born. "In my day, the only way to leave home was to get married," Harris said. She added that women who got apartments by themselves were considered fallen women.
Harris found the housewife life uninspiring. "There I was with three children, bored to tears. I didn't care for diapers and housework," she said. To escape, Harris occupied her time with amateur theater productions. She and her husband took turns babysitting their children, Eric, Glen, and Taryn.
Harris felt that her real-life personality wasn't all that different from her "Seinfeld" character. She added that she understood that she shouted so much because she needed the freedom to occupy herself with things she enjoyed. Harris also said that Costanza also needed more love from her husband and son.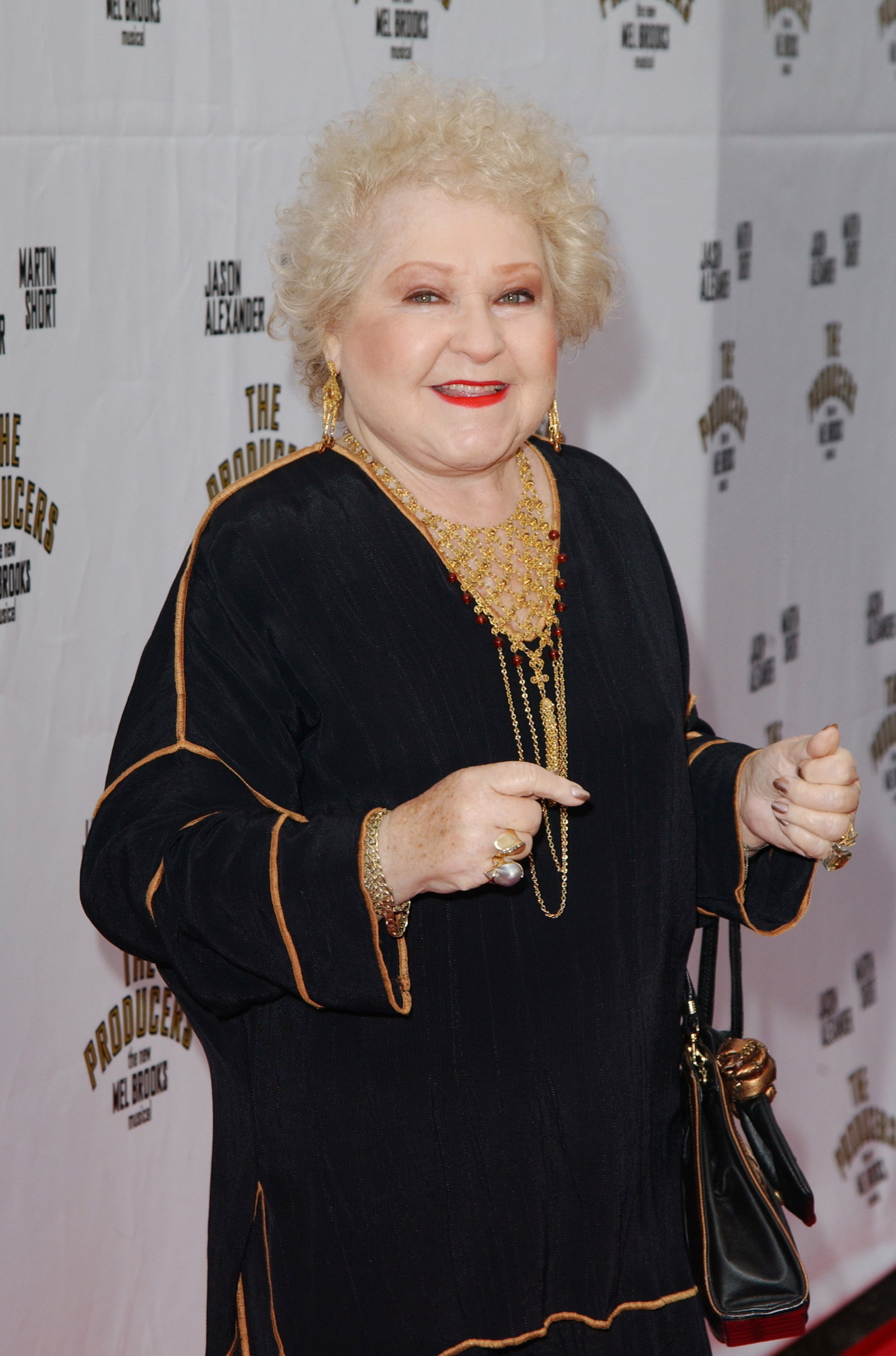 Estelle Harris during Opening Night of "The Producers" in Hollywood, California. | Source: Jon Kopaloff/Getty Images
Harris reflected on how she also used to yell a lot at her children, but she became more understanding towards her as they grew up. But she still yelled at her husband, who didn't mind and enjoyed the attention from her.
HARRIS'S FINAL MOMENTS WITH HER SON
Although Harris at times found motherhood frustrating while her children were young, she developed loving relationships with all of them as they grew up. When she died of natural causes on April 2, 2022, her son Glen held her as she took her final breath. He also released a statement announcing her death.
The statement read: "It is with the greatest remorse and sadness to announce that Estelle Harris has passed on this evening at 6:25 p.m. Her kindness, passion, sensitivity, humor, empathy, and love were practically unrivaled, and she will be missed by all those who knew her." Her husband died in January 2021.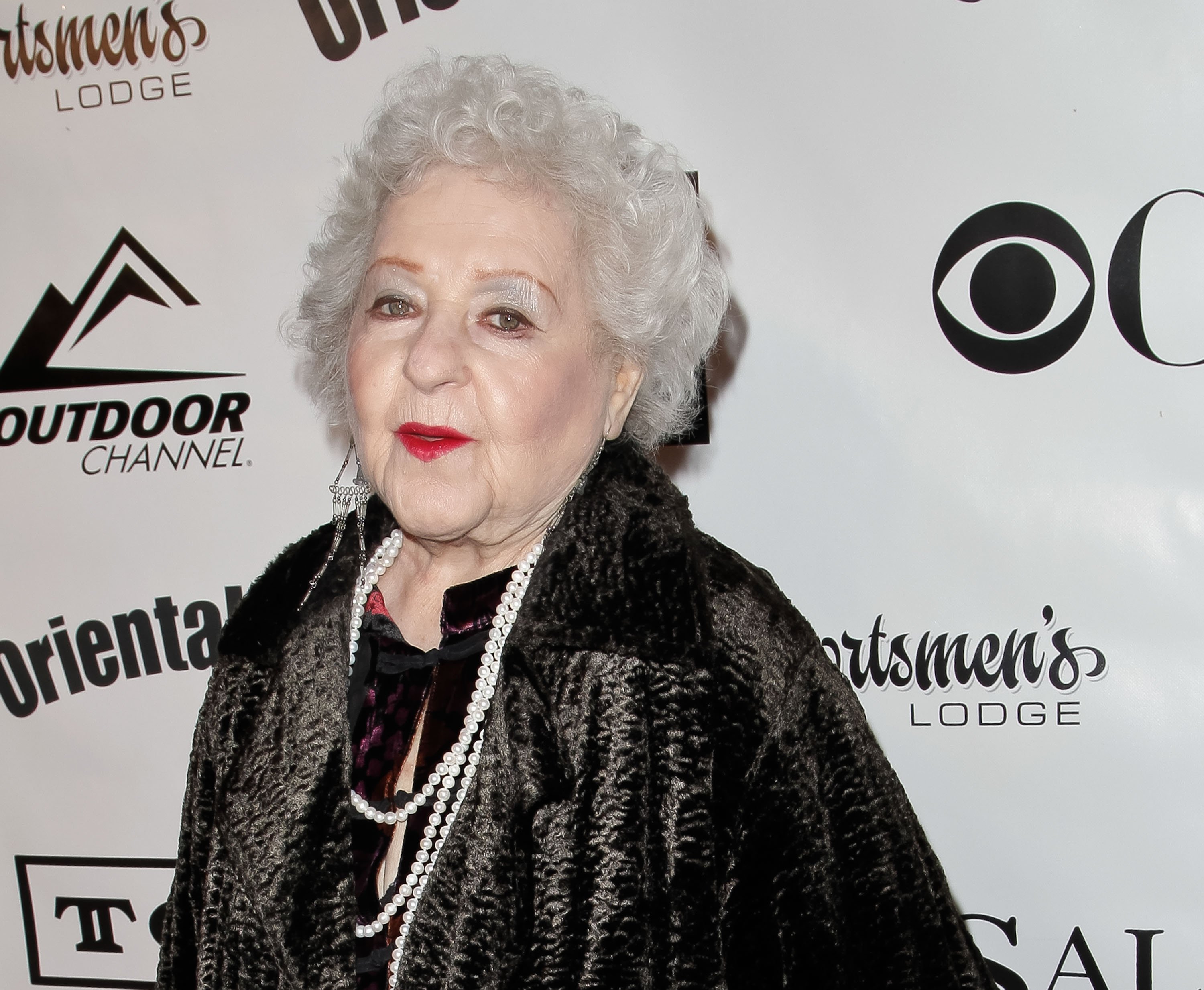 Estelle Harris attends the 2nd annual Borgnine movie star gala at Sportman's Lodge on February 1, 2014 in California. | Source: Tibrina Hobson/Getty Images
TRIBUTES POUR IN FOR THE LATE ACTRESS
The television industry's creatives expressed their sadness at Harris's death and paid tribute to her. Jason Alexander, who played her son, George, on "Seinfeld," described Harris as one of his favorite people in a tweet paying tribute to her. In another tweet, he thanked people for their messages of support.
Actress Maureen McCormick also sent her condolences to Harris's family and Alexander through a tweet. The tweet further added, "what joy and laughter she brought to this world. Rest In Peace."
Actress and comedian Julia Louis-Dreyfus shared a "Variety" article announcing Harris's passing and wished she rest in peace. She added in the tweet, "RIP Estelle Harris. I love you #serenitynow."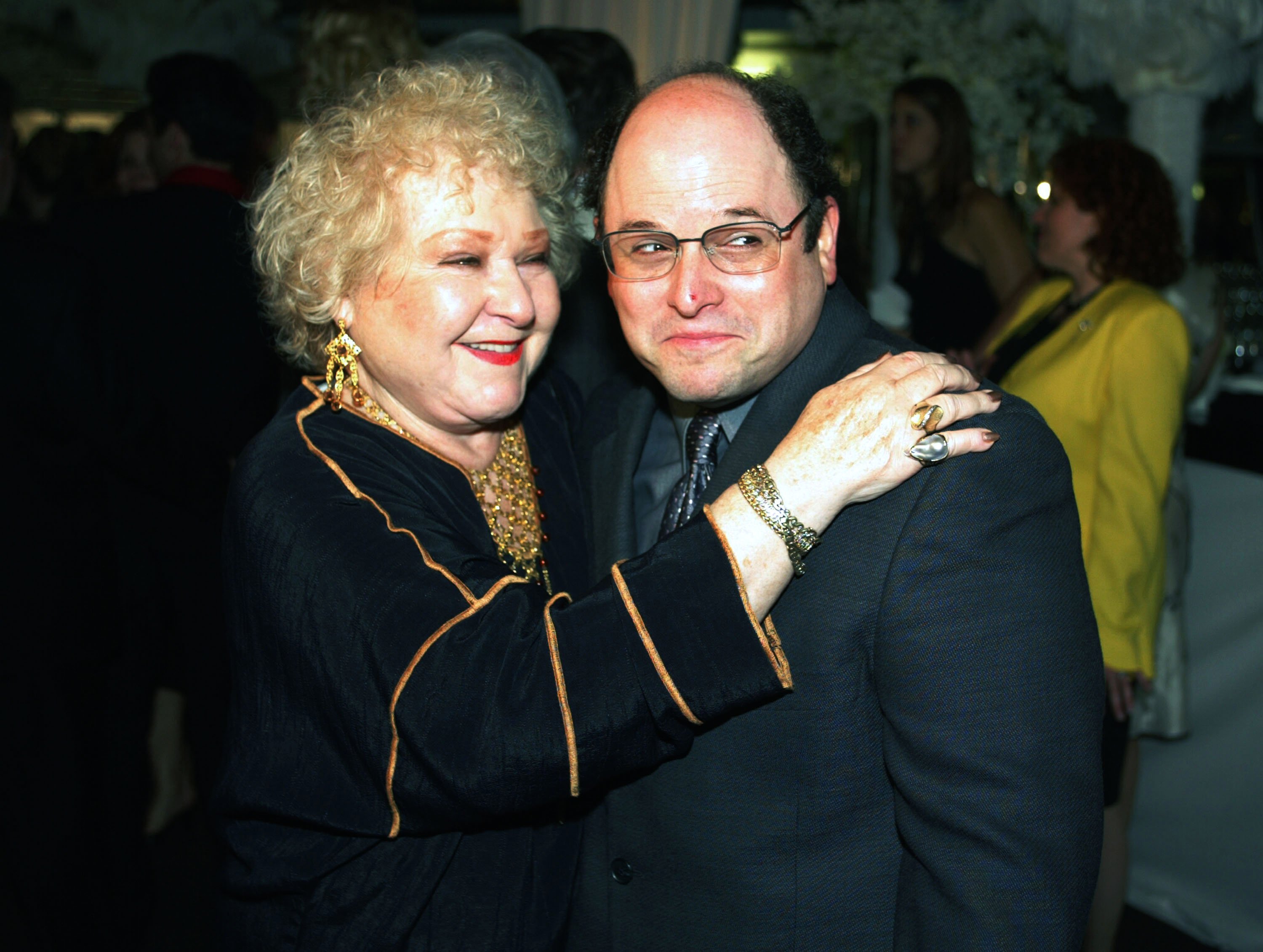 Actress Estelle Harris and Jason Alexander at the after-party for "The Producers" at the Hollywood Palladium on May 29, 2003 in Los Angeles, California. | Source: Kevin Winter/Getty Images
"HBO" writer and producer Carol Leifer paid tribute to Harris by sharing an image of Harris and other "Seinfeld" creatives on the set. In the tweet, she exclaimed,
"She made everything we wrote that much funnier. A true gift to work with her!"
Harris was a mere few weeks away from her 94th birthday, and plans for her memorial were not disclosed. She is survived by all three of her children, three grandsons, and one great-grandson.
Please fill in your e-mail so we can share with you our top stories!