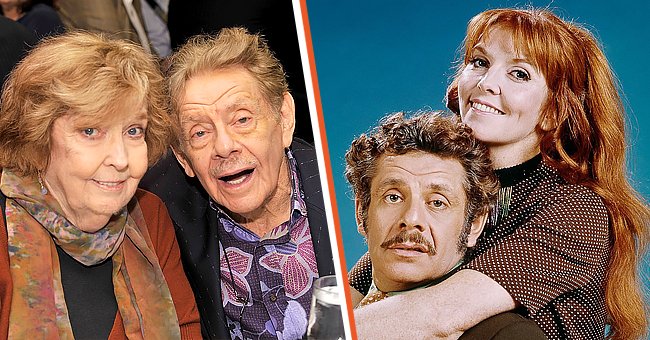 Getty Images
Jerry Stiller's Wife of 61 Years Anne Meara Encouraged Him to Commit a Crime on Their 1st Date
Jerry Stiller and Anne Meara had one of the longest relationships in Hollywood history. They were such a unique couple that Meara urged him to commit a crime on their first date, and he did it.
"Seinfeld" star Jerry Stiller had a stellar career in the entertainment industry, but his relationship with "Archie Bunker's Place" actress Anne Meara defied all odds.
They were married for 61 years and welcomed two children before Meara passed away in 2015. Stiller joined her in heaven five years after she died. Read on and see their one-of-a-kind love story.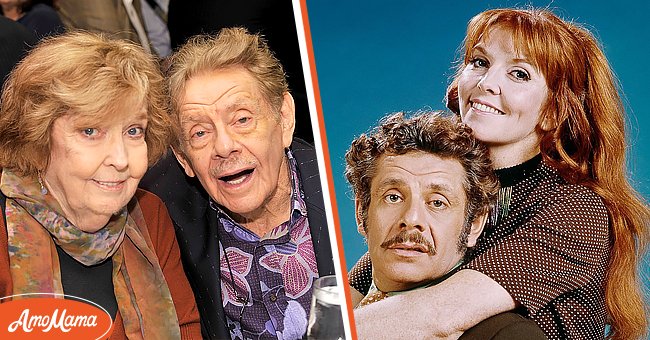 Anne Meara and Jerry Stiller on May 24, 2012 in New York City [left]. Meara and Stiller in September 1970 [right] | Photo: Getty Images
AN ANGELIC-FACED WOMAN WITH MARY CHESS PERFUME
Stiller and Meara met in 1953 when the former was in New York City trying to find an acting gig. He was with Bea Mortensen, a much-taller actress he had a crush on.
Although Mortensen sensed that Stiller wanted to take her to bed, he carefully hid his true intention. Stiller and Mortensen went to a casting cattle call during that year's spring.
Once there, she recognized a friend, also a tall girl with "auburn hair and an angelic face." It was Meara. Both women started talking like Stiller was not there, but Mortensen finally introduced them.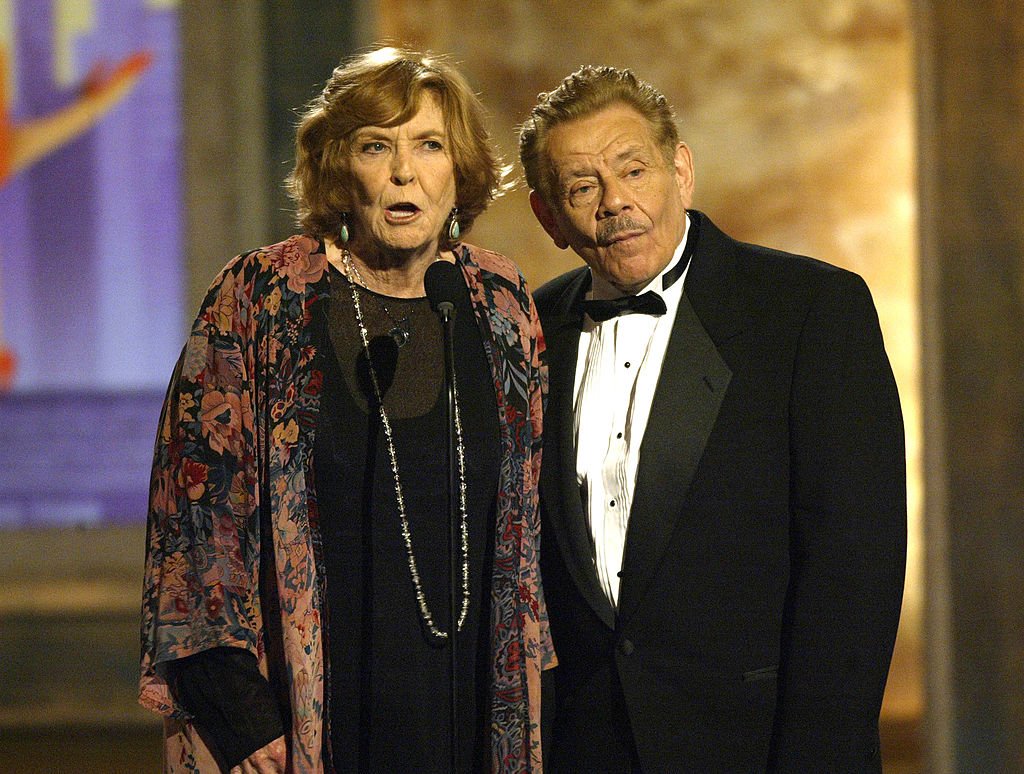 Jerry Stiller and Anne Meara on June 6, 2004 in New York City | Photo: Getty Images
Stiller explained he extended his hand toward Meara in a "manly" way, and she shook it. He admitted she looked "puritanical" and smelled nice. He later discovered she was wearing a Mary Chess perfume.
Before Stiller and Meara could talk, the secretary called her name, and she went into the agent's office. Mortensen told him that Meara was a nice girl, and he felt that it was Mortensen's way of telling him they would not be a couple. Stiller revealed:
"I knew instantly that this was the kiss-off. 'You'll like her,' [Mortensen] said. 'She's a very sweet girl.' I felt like a baseball card being traded."
Minutes later, Meara ran back into the waiting room in tears, complaining about the agent chasing her around his desk. Stiller later went into the agent's office and asked why he'd done that, and the man admitted he liked Meara.
The actor pointed out that the agent liked to play practical jokes on him, so he just left when he told Stiller he liked him too and started chasing him around the room.
Jerry Stiller and Anne Meara on June 18, 2003 in New York City | Photo: Getty Images
Meara was still crying in the waiting room, and Mortensen asked Stiller to invite her friend a cup of coffee as she needed to leave.
"What am I getting myself into, hanging out with New York Actresses?"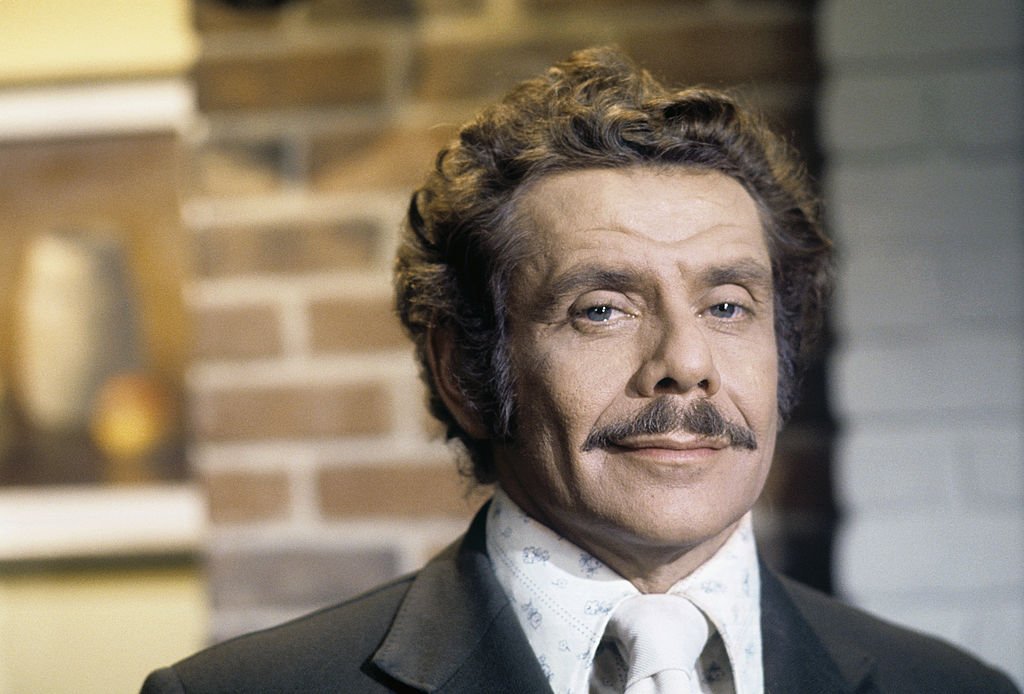 Jerry Stiller on November 17, 1971 | Photo: Getty Images
COMMITTING A CRIME ON THEIR FIRST DATE
They went to Longley's Cafeteria even though he had barely enough money to pay for coffee and cake. When Stiller told her he was a comedian, she admitted she hated them because they did "awful things." She had also had a bad experience with one.
He offered to pay for her coffee as they were leaving, but Meara refused. She told him she needed "some silverware," though, but he didn't understand what she meant.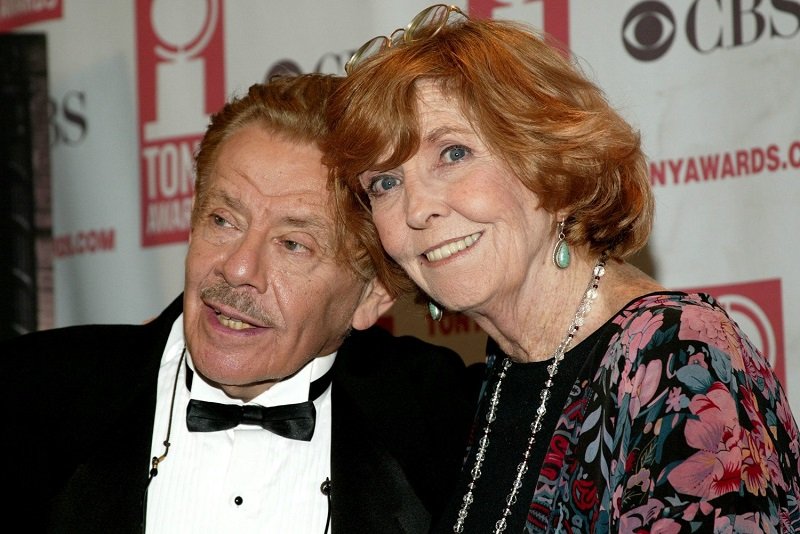 Jerry Stiller and Anne Meara on June 6, 2004 in New York City | Photo: Getty Images
Meara then explained that her two roommates had lost silverware and instructed him to put a knife and a fork in his pockets while she did the same with some spoons. He did it, but then realized he became her accomplice in crime and thought:
"What am I getting myself into, hanging out with New York Actresses? They're all crazy. I'm a normal guy. Is this what I have to do to go to bed with someone?"
Stiller was at a crossroads. He wanted to escape, but he also wanted to prove he was not afraid. Once they left the cafeteria, he gave her the silverware and told her he hoped to meet again. The following year, they tied the knot.
Stiller noticed everybody had the same reaction upon learning they were married: "Heh, you're married to him?" He realized they could use their unusual relationship to favor their careers, so they developed an act.
They played their real-life differences, including his neuroses and her easygoing personality. In one of the sketches, they traded insults about their friends and ancestors.
It seemed like they were about to divorce, but everything ended with Stiller calling Meara's ex a "mushface," and she affectionately labeling him as "matzo head."
Meara and Stiller kept up their successful act throughout the 1960s. In 1970, they broke it up before it irreparably damaged their relationship.
"We both knew what the other was thinking even when we weren't listening."
Stiller confessed that if he had depended on Meara in his professional life, he would have lost her as a wife. After long, they started feeling like "two guys." It was hard to identify where the act ended and their marriage began.
In the 1970s, they started pursuing independent acting gigs, and it was one of the best decisions in their careers. In Stiller's case, he landed the part of George Costanza's father, Frank, on "Seinfeld."
His performance was so outstanding that he received an Emmy nomination. In 1998, he was cast as Arthur Spooner on "The King of Queens," a job he kept until 2007.
On the other hand, Meara had successful roles on films and TV, including her Emmy-nominated part as Veronica Rooney on "Archie Bunker's Place." She co-wrote the TV film "The Other Woman" and took home a Writers Guild Award.
In May 2015, Meara sadly passed away at age 85. She and Stiller were married for 61 years, and he confessed he missed her a few months after her death. After describing her as a "presence," Stiller said:
"There were no walls between us in any way. We both knew what the other was thinking even when we weren't listening."
One of the many things they shared was the desire to be in front of an audience and make them laugh. However, Meara's greatest joy was her two children, Amy and Ben.
Stiller pointed out that Meara loved being a mother, and parenting became more important to her than being onstage. The actor died in May 2020, reuniting with his loving wife in heaven. What a unique love story.
Please fill in your e-mail so we can share with you our top stories!