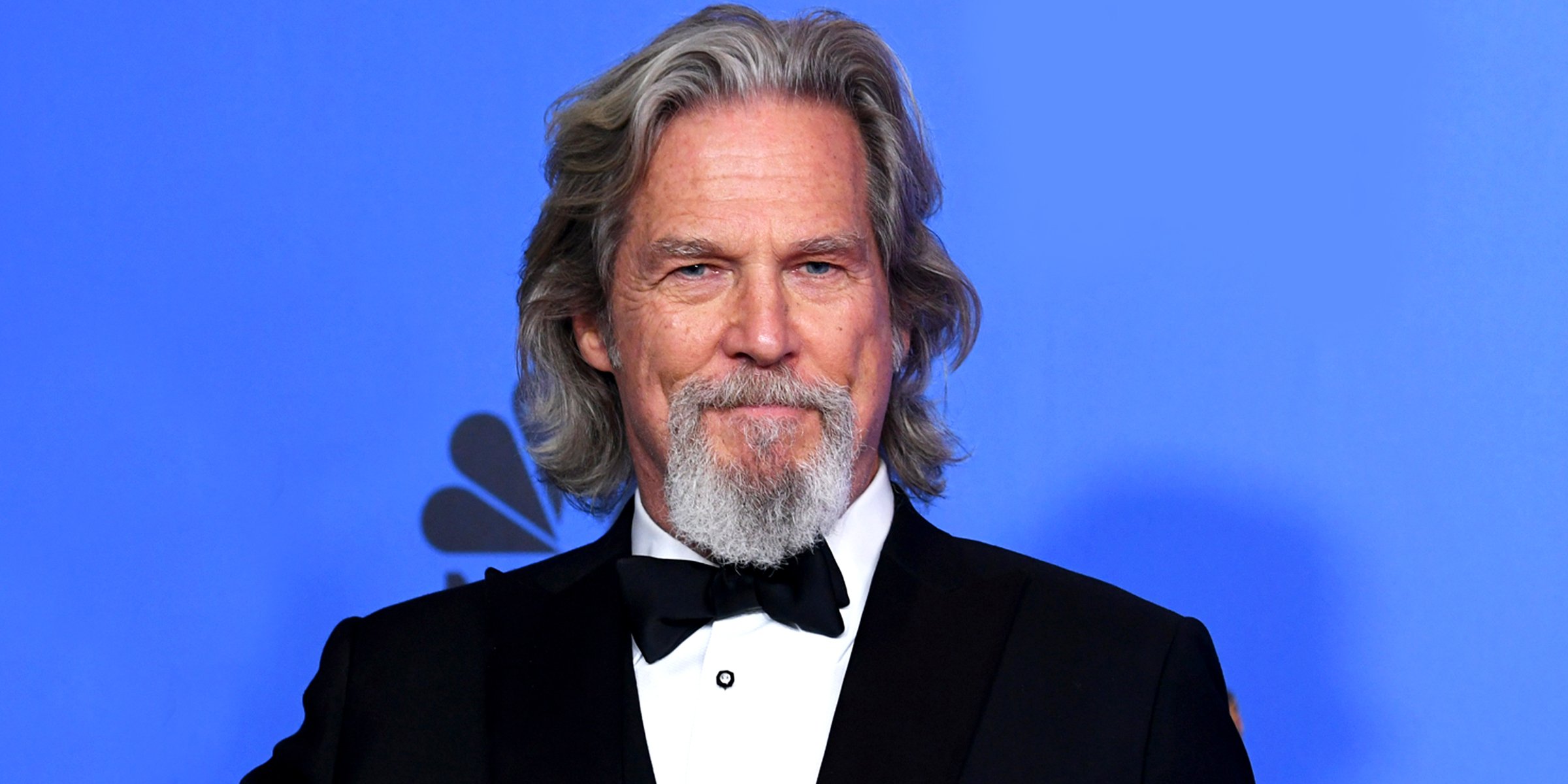 Meet Jeff Bridges' Wife of 45 Years & 3 Daughters Who Stood by Him amid His Fight for Life against Cancer
Oscar-winning actor Jeff Bridges has had a long and successful career in Hollywood. He opened up about his gratitude for his wife and three children.
Jeff Bridges grew up in Hollywood as the son of well-known film and TV star Lloyd Bridges. His career breakthrough came in 1971 with "The Last Picture Show." In 2010, he won the best actor award for the film "Crazy Heart."
Jeff met his wife, Susan, in the film "Rancho Deluxe" set in 1975. She immediately enamored him despite having two black eyes and a broken nose from a car accident.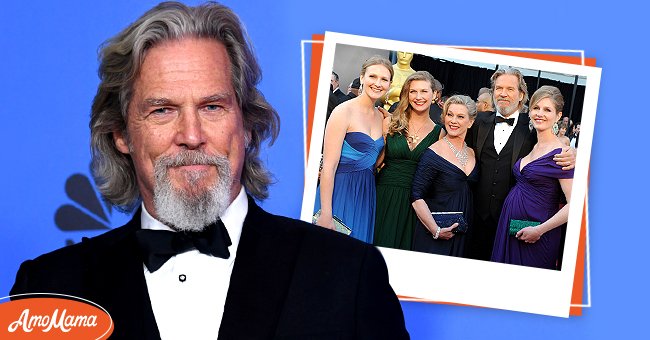 Actor Jeff Bridges and his family on the red carpet for the 83rd Annual Academy Awards on February 27, 2011 in Hollywood, California, Cecil B. DeMille Award winner Jeff Bridges poses in the press room during the 76th Annual Golden Globe Awards on January 26, 2019. | Source: Getty Images
Jeff worked up the courage to ask her out on a date a few times, and she consistently said no. Their official first date was when he asked her to look at some property with him and an estate agent as he was looking for property in the area.
EARLY MARRIAGE AFTER LOVE AT FIRST SIGHT
Throughout his 20s and before Jeff met his wife, he had a fear of marriage. He said, "I thought it was a giant step toward death. So I did everything in my power to resist it—the idea was frightening to me, man."
Although Jeff felt that Susan was the one the day after they met, he felt afraid of declaring his love for her and scared of losing his freedom. After two years of dating, Jeff proposed marriage but with the secret assurance that he could always get a divorce if needed.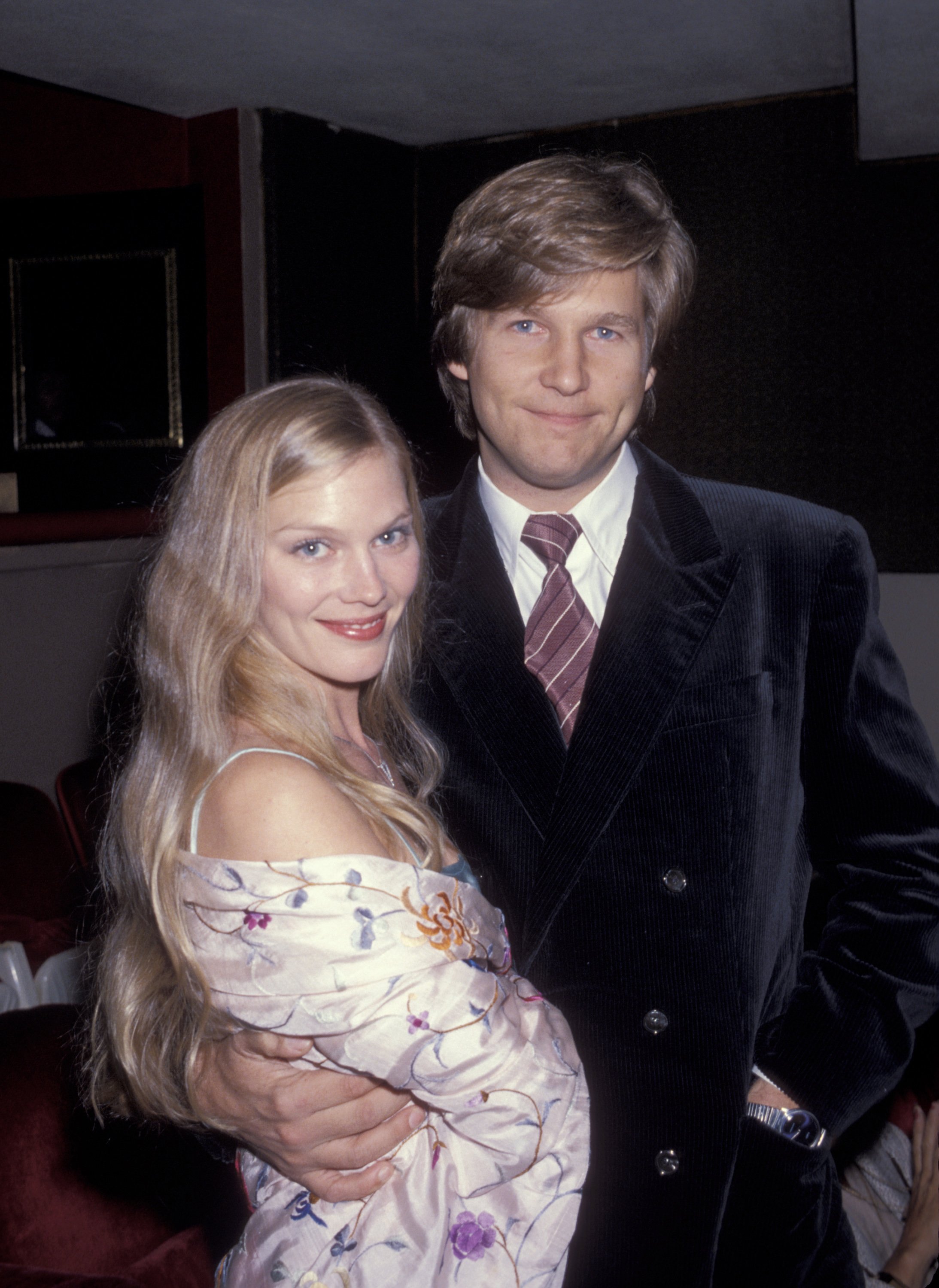 Susan Bridges and Jeff Bridges. | Source: Ron Galella/Getty Images
Susan was born and raised in Fargo, North Dakota, in 1953. She's a Hollywood success in her own right, producing the films "Stay Hungry" in 1976, "Stay Hungry in 1982, and "Cold Feet" in 1989.
Early in his marriage, Jeff realized that fully committing to Susan would lead to a fuller life with a deeper intimacy with his wife, so despite his fear, he fully opened his heart. He said that he learned a lot from his wife, who always pointed out his self-defeating moments as he did with her.
The secret to their decades-long marriage lies in the couple deciding to love each other more every time they get into conflict with one another. And with each argument, they realize that they will never fully know each other, but they keep getting better as the years go on.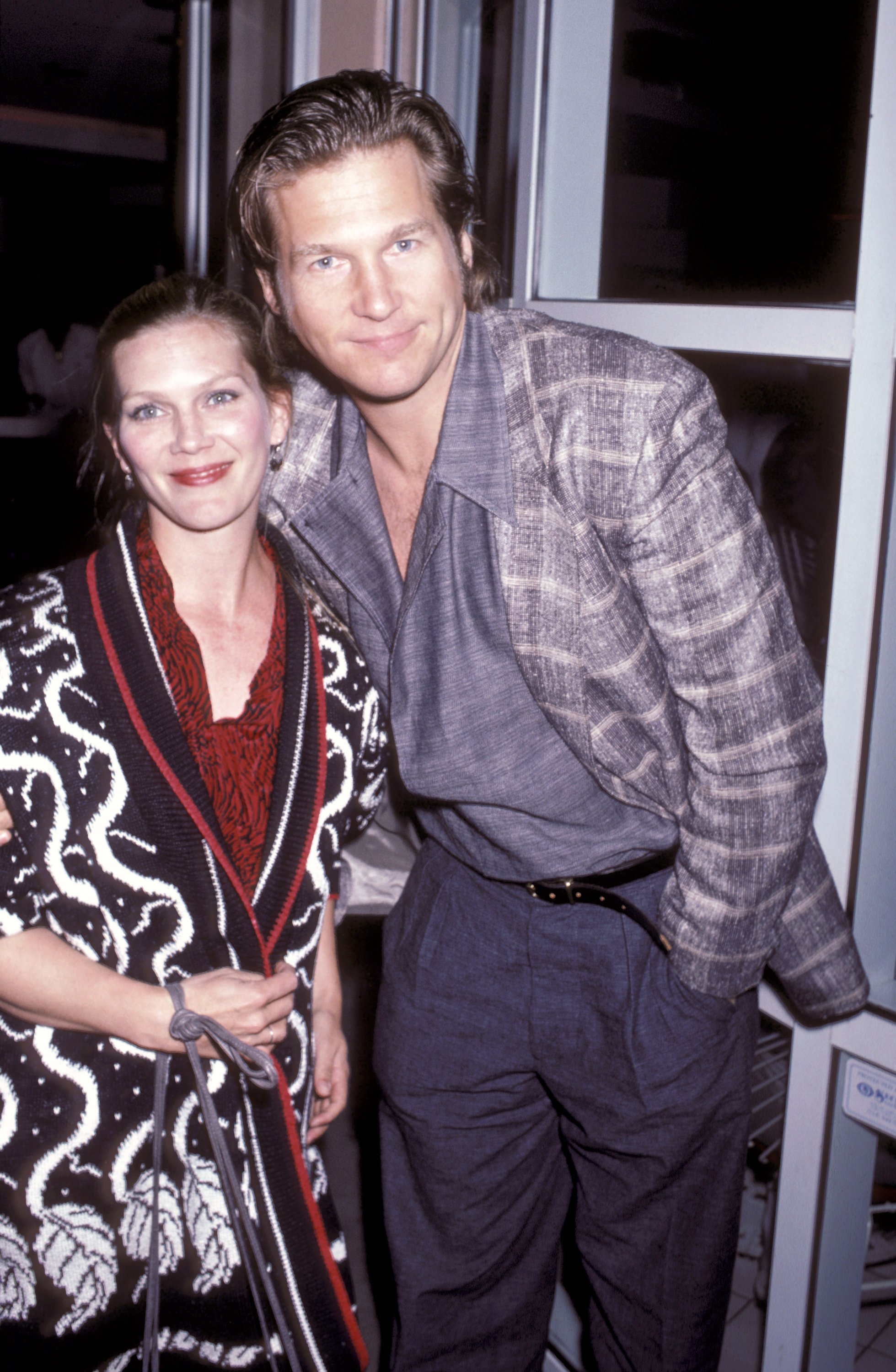 Susan Bridges and Jeff Bridges. | Source: Ron Gallela/Getty Images
FEELING GRATEFUL FOR HIS THREE DAUGHTERS
Jeff and Susan share three daughters, Isabelle was born in 1981, Jessica in 1983, and Haley in 1985. Jeff credited his wife's hard work for raising his daughters well. He admitted that he later realized that he missed out on some big moments while his daughters were growing up because he worked so often.
Jeff said that when his daughters were younger, he was involved in many Hollywood productions to grow his career. He justified his relative absence from his growing children by trying to make money for his family.
But as his daughters have become adults, they have all grown closer to one another through sharing activities they all enjoy. Jeff enjoys creating music with his second-born Jessica. With his oldest, Isabella, they co-wrote a children's book together. And with his youngest, Haley, the pair enjoy carrying out interior design projects together.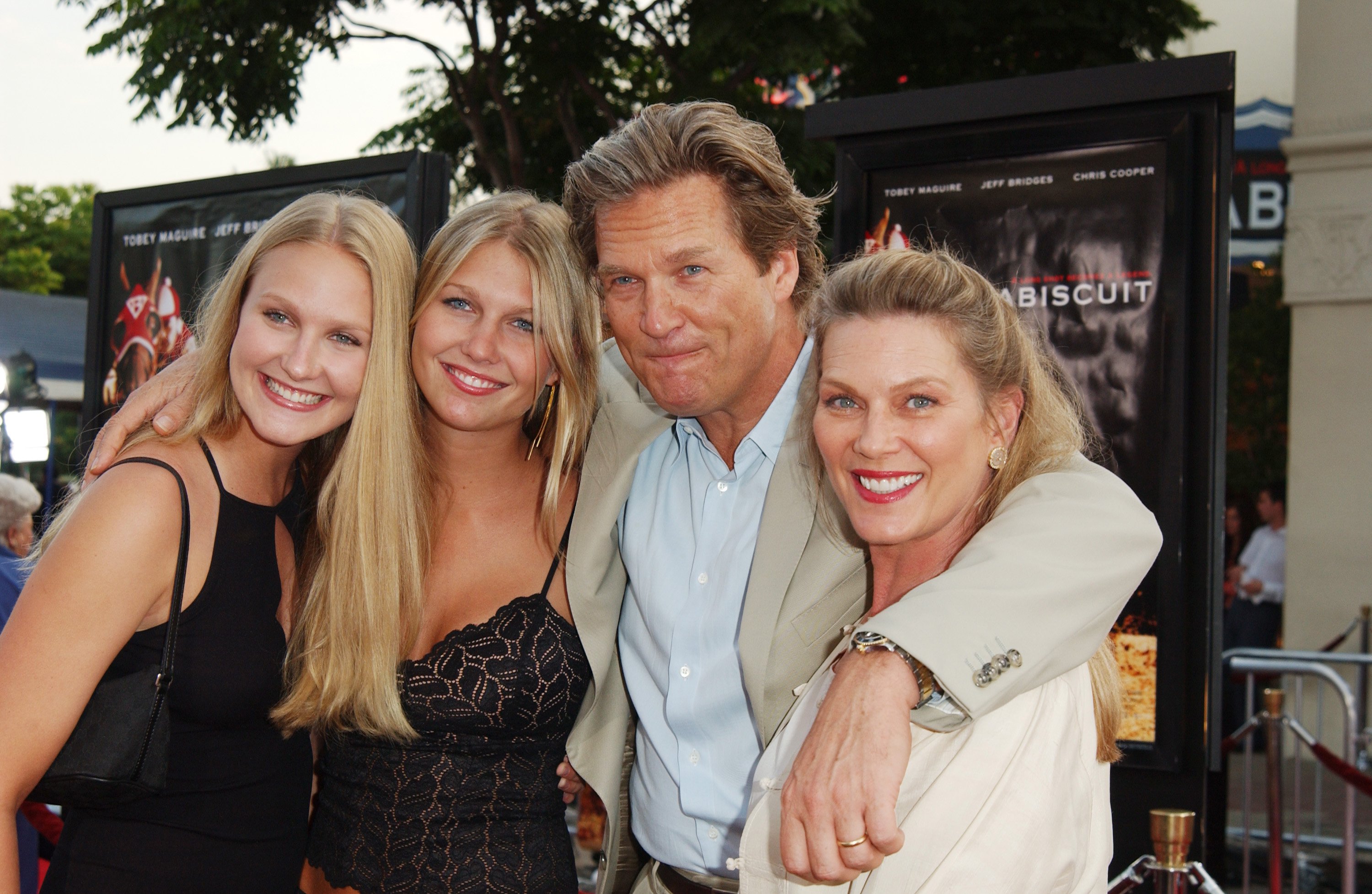 Jeff Bridges, wife Susan and daughters during "Seabiscuit" Los Angeles Premiere at Mann's Bruin in Los Angeles, California, United States. | Source: Jon Kopaloff/Getty Images
After a short stint in acting, Isabelle now describes herself as a "mothers empowerment coach" and was married to her husband, Brandon Boesch, in 2007. Jessica is a singer and songwriter but has taken a break from producing music since 2020. Haley is an interior designer, and in 2021, she married Justin Shane.
RECEIVING SUPPORT AFTER A CANCER DIAGNOSIS
In October 2020, Jeff was diagnosed with lymphoma. He revealed the diagnosis and was undergoing treatment. "Although it is a severe disease, I feel fortunate that I have a great team of doctors, and the prognosis is good, he said.
Lymphoma is a type of cancer that affects the lymphatic system. Symptoms can include painless swelling of lymph nodes in your neck, armpits, or groin, persistent fatigue, fever, night sweats, shortness of breath, unexplained weight loss, and itchy skin.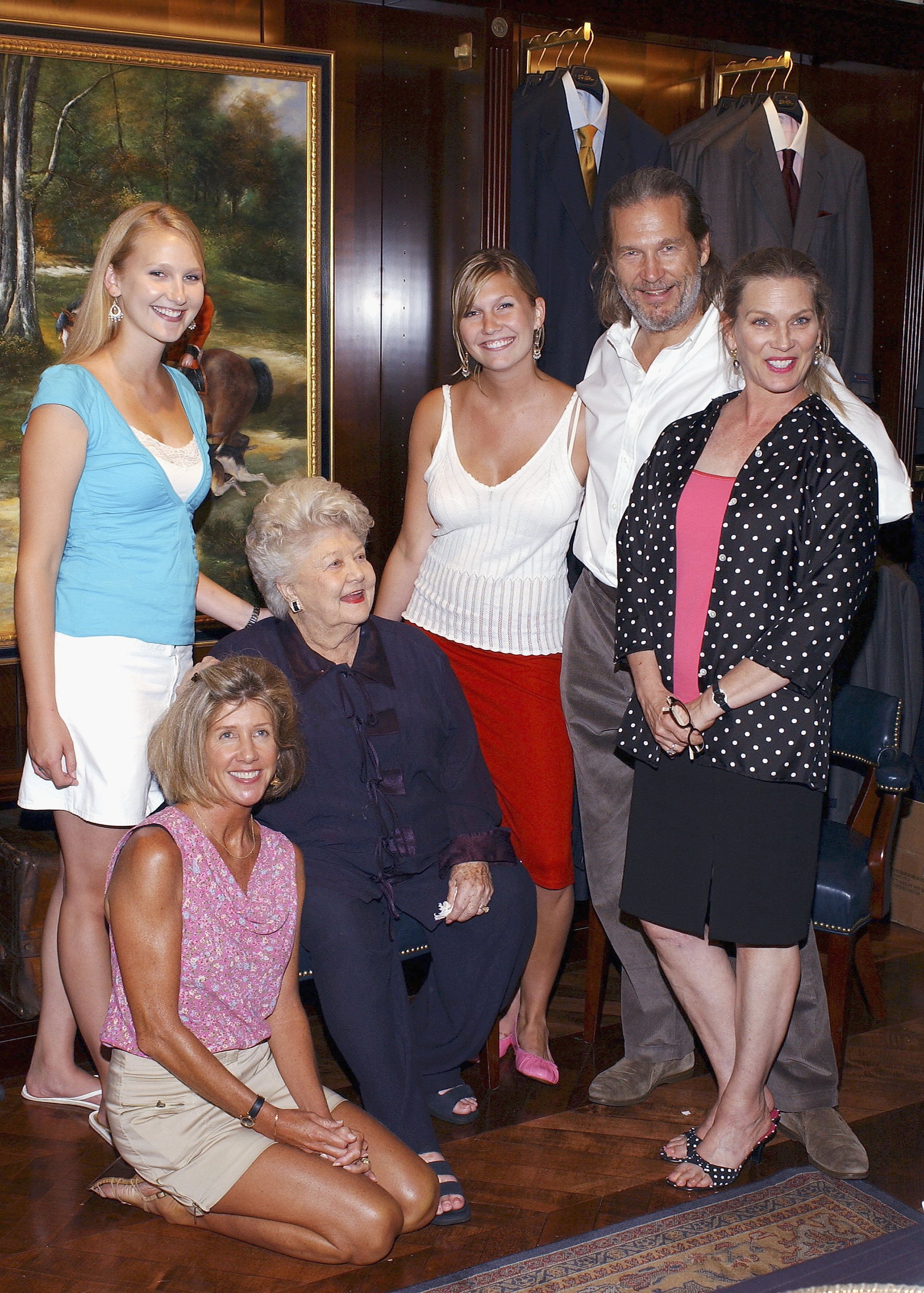 Hayley, Cindy, mother Dorothy, Jessica and wife Susan attend a cocktail party celebrating the launch of Bridges' new book of photographs entitled "Pictures" on September 9, 2004 at Brooks Brothers in Beverly Hills, California. | Source: Amanda Edwards/Getty Images
A close source reported to "Closer" that Jeff was feeling the love from his family, who had rallied around him after his diagnosis. "Jeff is truly grateful for his family, friends, and the fans who have rallied around him," they said.
In September 2021, Jeff revealed that he was in remission of cancer and added that he felt terrific. During a virtual panel for the series "The Old Man," he thanked "FX" for support during the treatment:
"As far as I'm concerned, FX and all of the team were so considerate and gave me all of the time I needed to heal and all the support I needed. The protocols — we were still in COVID — made me feel very safe and eager to get down to business and play."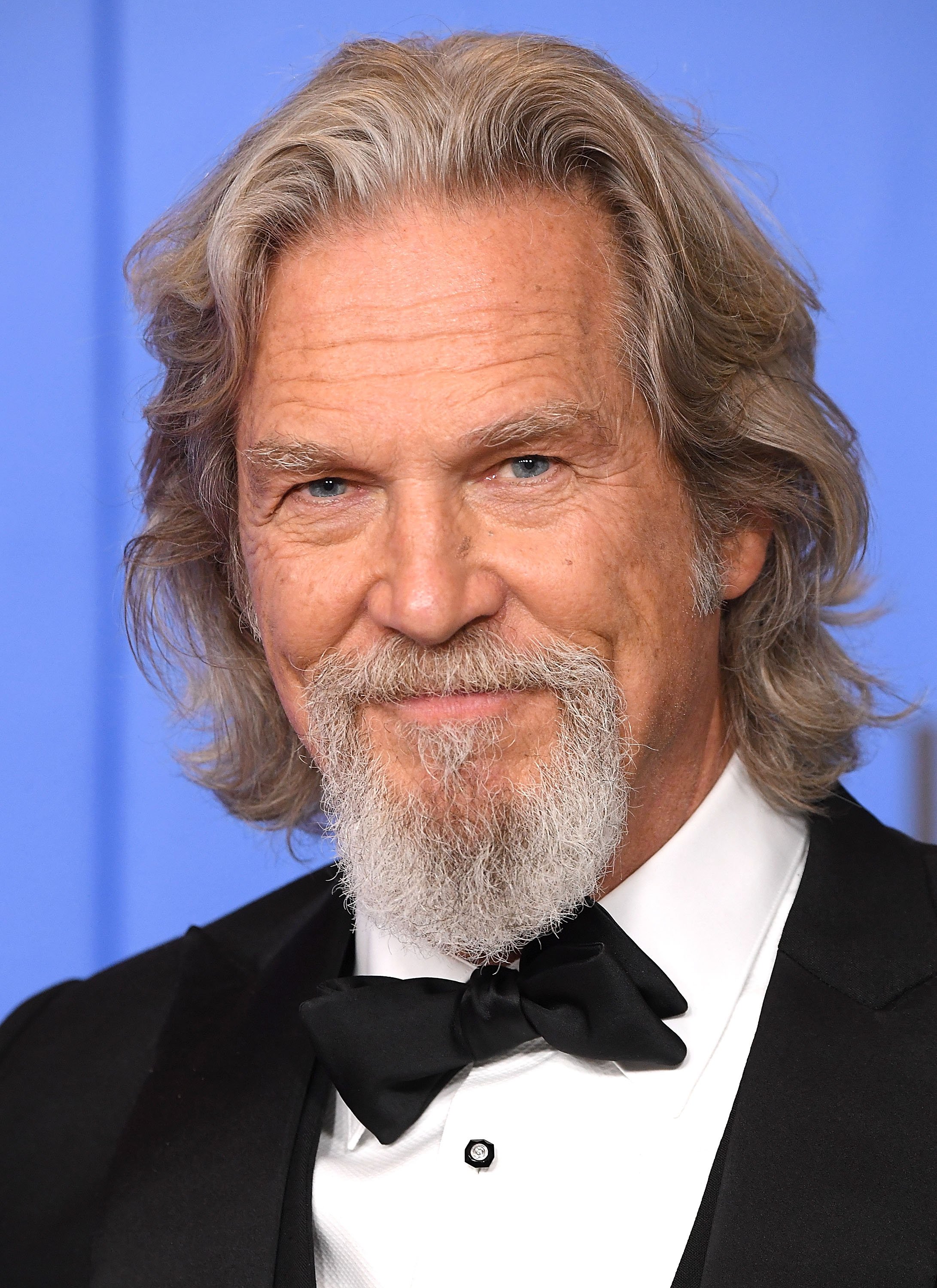 Jeff Bridges at the 76th Annual Golden Globe Awards at The Beverly Hilton Hotel on January 6, 2019 in Beverly Hills, California. | Source: Getty Images
Before Haley's wedding, Jeff had also contracted Covid-19 and needed oxygen assistance when walking. But thanks to his medical team, he was able to recover entirely and happily dance with his daughter at her wedding. Jeff remains in remission from cancer and hasn't slowed down his acting career.
Please fill in your e-mail so we can share with you our top stories!