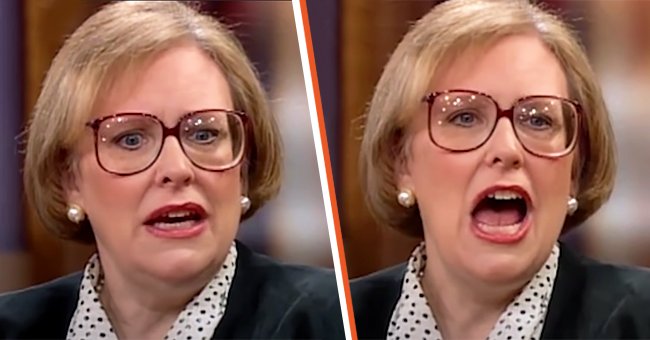 Lois | Youtube.com/OWN
Mom Discovers Her Husband's Other Family While Selling Cookies with Her Daughter
Partners are unfaithful for many reasons, and often they get away with their infidelity. One woman's husband kept a secret from her for years, and she shockingly discovered the truth while selling cookies with her daughter.
Oprah Winfrey delivered many awe-inspiring interviews during her tenure as a talk show host. While her television show is no longer on the air, the episodes are available online.
Winfrey regularly spoke with people who experienced unfathomable ordeals, and one segment included a woman who was cheated on in the most unthinkable way.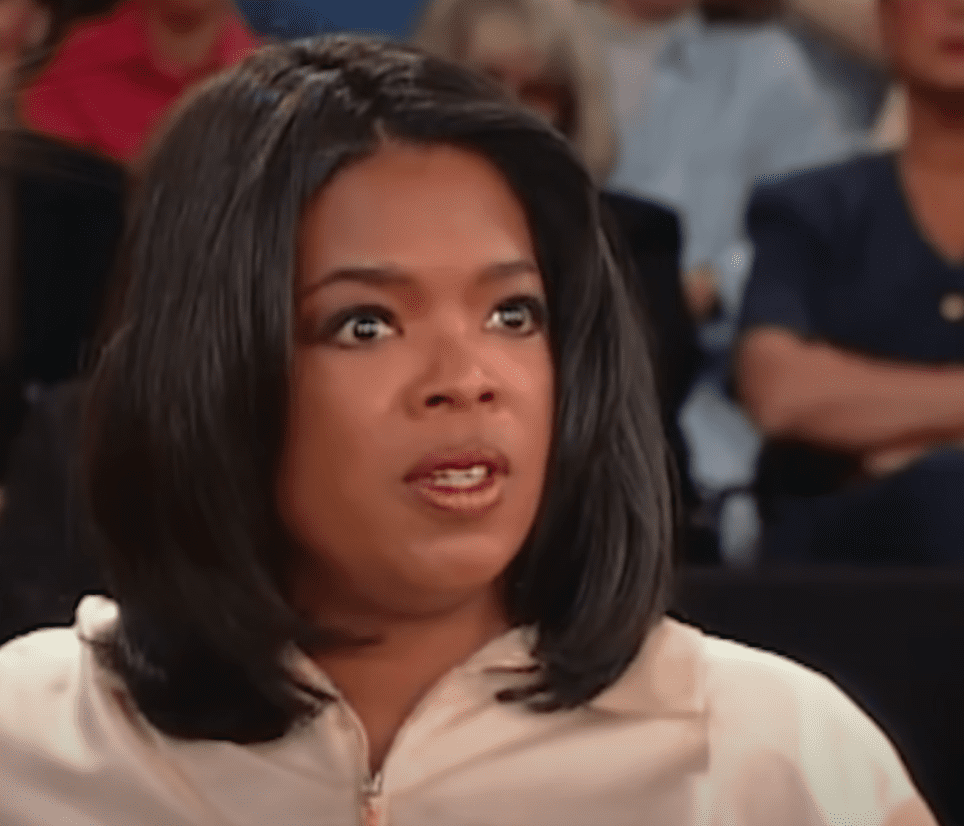 Host, Oprah Winfrey is stunned by a woman's story of how her husband cheated. | Source: Youtube.com/OWN
The episode left the acclaimed host, and her audience members astonished. You will be similarly stunned when you hear the story!
A STRANGE INVITATION FOR COFFEE
In 1995 a woman's world was turned upside down in minutes. Lois assisted her daughter with Girl Scout cookie sales in an area near their neighborhood, and she was surprised when one of the customers invited her for coffee.
When asked why she accepted the invitation, a composed Lois told Winfrey that she didn't know how to decline the offer and wanted to do the polite thing. Little did she know what was waiting for her inside the stranger's home.
"I DON'T KNOW ANYTHING ABOUT YOUR LIFE"
The woman spoke to Lois as if they were acquainted, but she initially brushed off the concerns because her daughter was familiar with the family.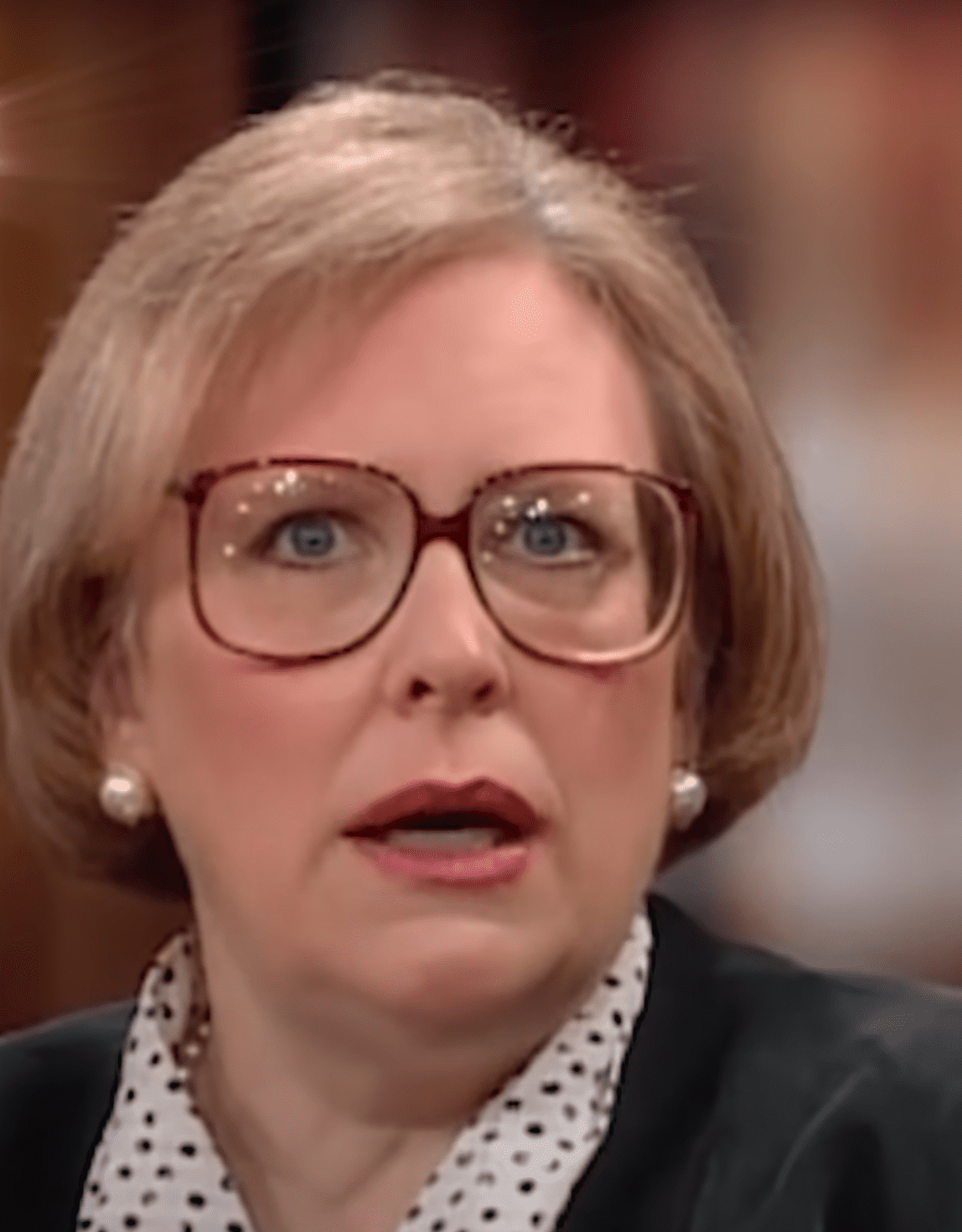 A woman was shocked when she realized her husband had second family. | Source: Youtube.com/OWN
When the woman said: "Well, I suppose you know we've been having some problems over here," Lois was dumbfounded and replied: "I don't know anything about your life."
But to Lois's surprise, the woman knew a lot about her and her husband. Her next words were something Lois never expected to hear from a stranger.
SHE DISCOVERED THE SHOCKING TRUTH
The woman quickly revealed her relationship with Lois's husband and added that her kids belonged to him. Lois was speechless—she heartbreakingly discovered her husband's second family on their nineteenth wedding anniversary.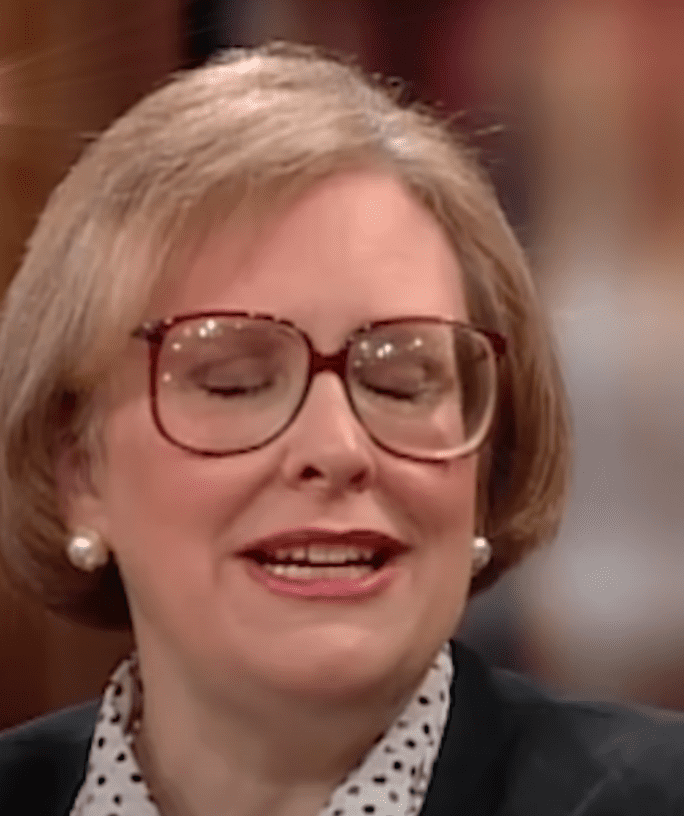 A woman shares how she discovered her husband was cheating. | Source: Youtube.com/OWN
To add insult to injury, she realized the affair was at least seven or eight years old because her husband had a six-year-old and a four-year-old child with the other woman.
SHE THOUGHT THE OTHER WOMAN HAD AN INTACT FAMILY
Lois told Winfrey that she knew the family because her husband spoke about them, but she assumed he had a casual friendship with the woman's husband. However, the woman didn't have a husband. Her partner was the man Lois married two decades earlier.
Lois shared: "I thought that there was an intact family there. And I was always a little bit puzzled about why I couldn't get to know this family." After the shocking revelation, everything made sense.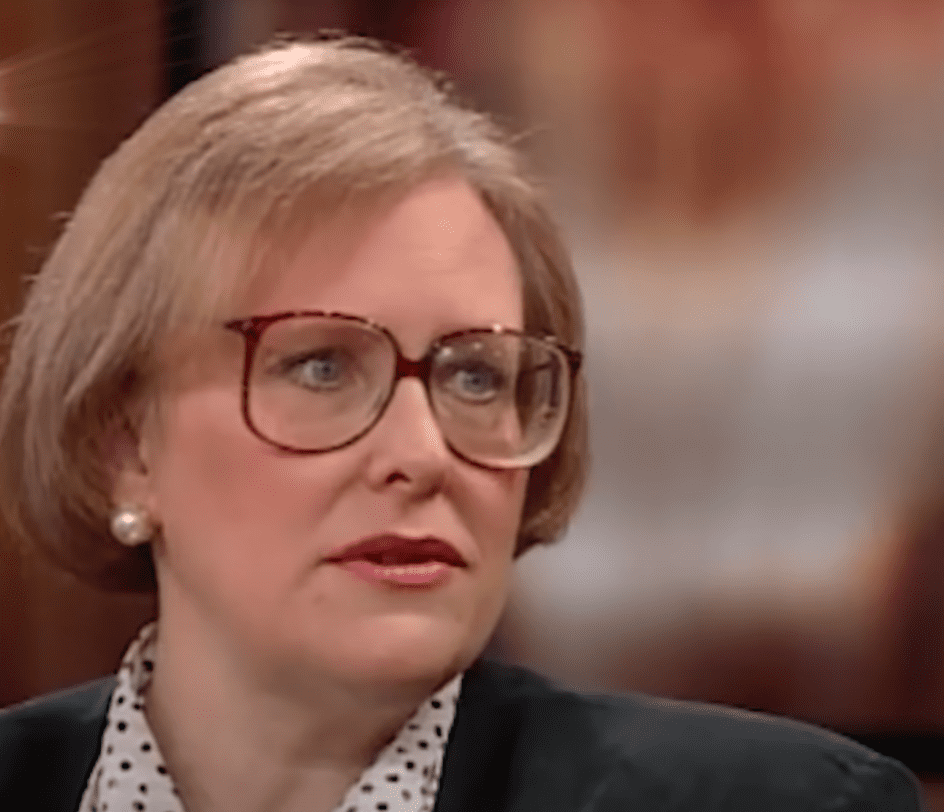 A woman who discovered her husband lived a double life. | Source: Youtube.com/OWN
SHE DID NOT CONFRONT HER HUSBAND
After hearing the news, Winfrey asked Lois how she confronted her husband, but Lois handled the situation her way. She didn't confront him and told the host: "I was in shock. I was numb."
Lois tried to act normal because she didn't want to believe the news. She tried to pretend the ordeal wasn't real for as long as possible because she couldn't face the truth.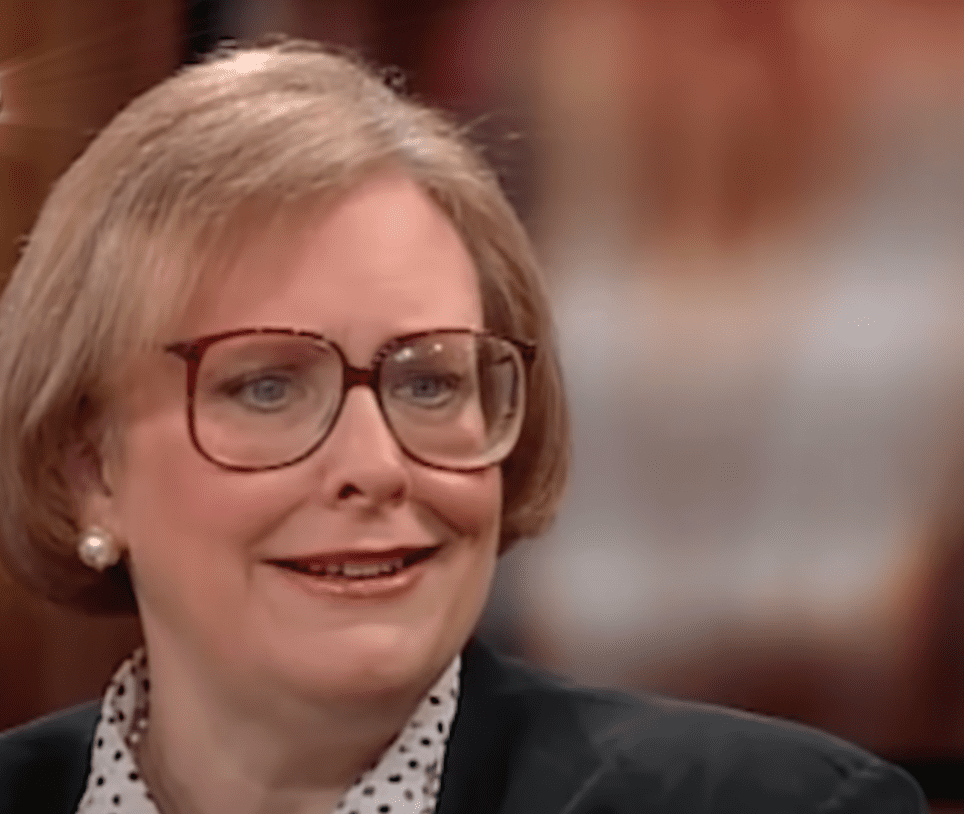 The woman tried to pretend her husband's cheating wasn't real. | Photo: Youtube.com/OWN
Lois came up with an excuse to spend the night in her daughter's room, and before she could broach the topic the following day, her husband said: "Well, I guess you found out something about me."
The casual manner in which Lois's husband spoke about his years of unfaithfulness shocked Winfrey and the audience. Lois shared that she stayed in shock for a long time because her "denial [was] very strong."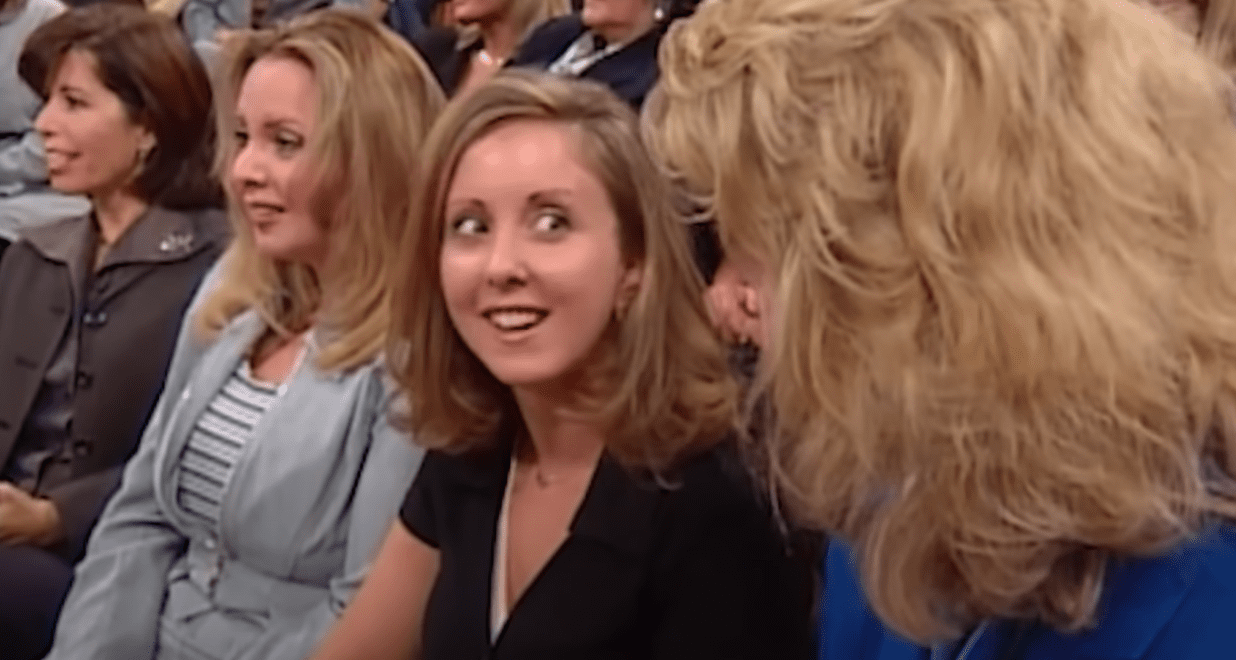 Audience members are shocked by the woman's story. | Source: Youtube.com/OWN
SHE TOLD HER CHILDREN RIGHT AWAY
Lois didn't divorce her husband immediately because she wanted to keep her family together. She had two kids with her husband, and she chose the course of action that was best for them.
Her work's employee assistance program offered some advice, and they suggested she reveal the truth to her kids, who were ten and 16 at the time. Lois followed their advice, and she added:
"Keeping a secret erodes a lot of trust, so I talked to [the kids] right away."

Netizens react to a woman who discovered her husband lived a double life. | Source: Youtube.com/OWN
Lois's story racked up millions of views and thousands of comments online. Netizens were outraged by her husband's behavior, and many shared similar tales of their cheating partners.
"Many years ago, I got a call at work. The front desk said I had a visitor ... there was a woman that I didn't recognize. She told me her name and said she was my fiance's girlfriend. I was in total shock."
Someone else added: "Went through this same thing 13 years ago, and it was the worst time of my life."

Netizens react to a woman who discovered her husband lived a double life. | Source: Youtube.com/OWN
The online community also applauded Lois for her calm disposition and how she handled the situation. While some people questioned her passivity, others understood her reaction.
A netizen called her response "perfectly normal," while another stated: "The way she is speaking about it, it seems she has healed and is at peace."
We certainly hope Lois found happiness after the shocking ordeal she endured. Hopefully, the kids were able to get over the turmoil as well.
ANOTHER WOMAN DISCOVERED HER HUSBAND'S SECOND LIFE
Sadly, Lois wasn't the only woman to discover her husband's double life. In 2021, a TikToker revealed the shocking way she learned about her spouse's infidelity—she saw his name in a newspaper.
The woman read a birthing notice and recognized her husband's name, which she stated was unique. She searched for more information on the hospital website and was speechless when she saw a picture of the child.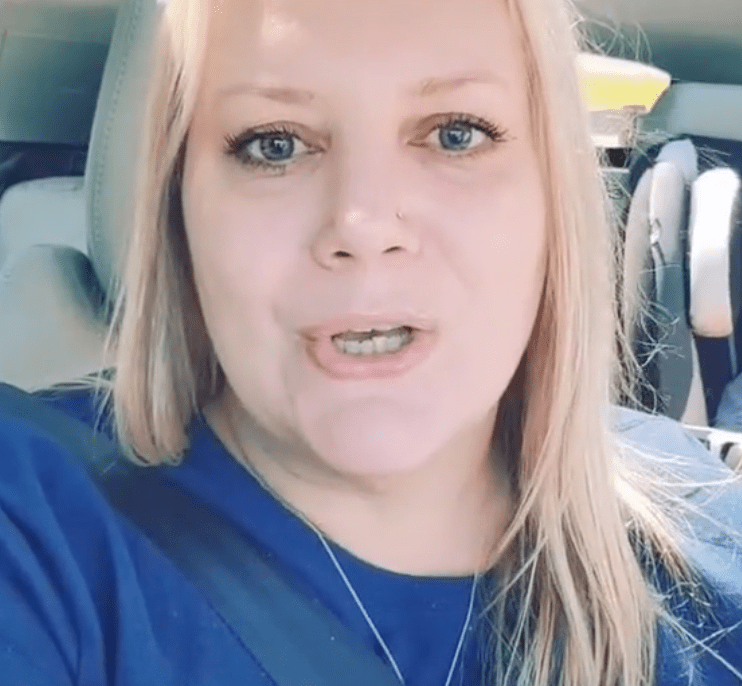 Woman shares how she discovered her partner was cheating. | Source: Tiktok.com/@aaddison01
HE HAD MULTIPLE CHILDREN WITH THE OTHER WOMAN
To make matters worse, this was not the first child her partner fathered with the other woman. A year prior, they had a baby girl together, and the TikToker expressed: "So yeah, that's how I found out I was being cheated on."
The TikToker revealed that she filed for a divorce, moved on, and is married to someone else.
Hopefully, Lois's story had a similar ending, and both women got the commitment and devotion they deserved.
Please fill in your e-mail so we can share with you our top stories!