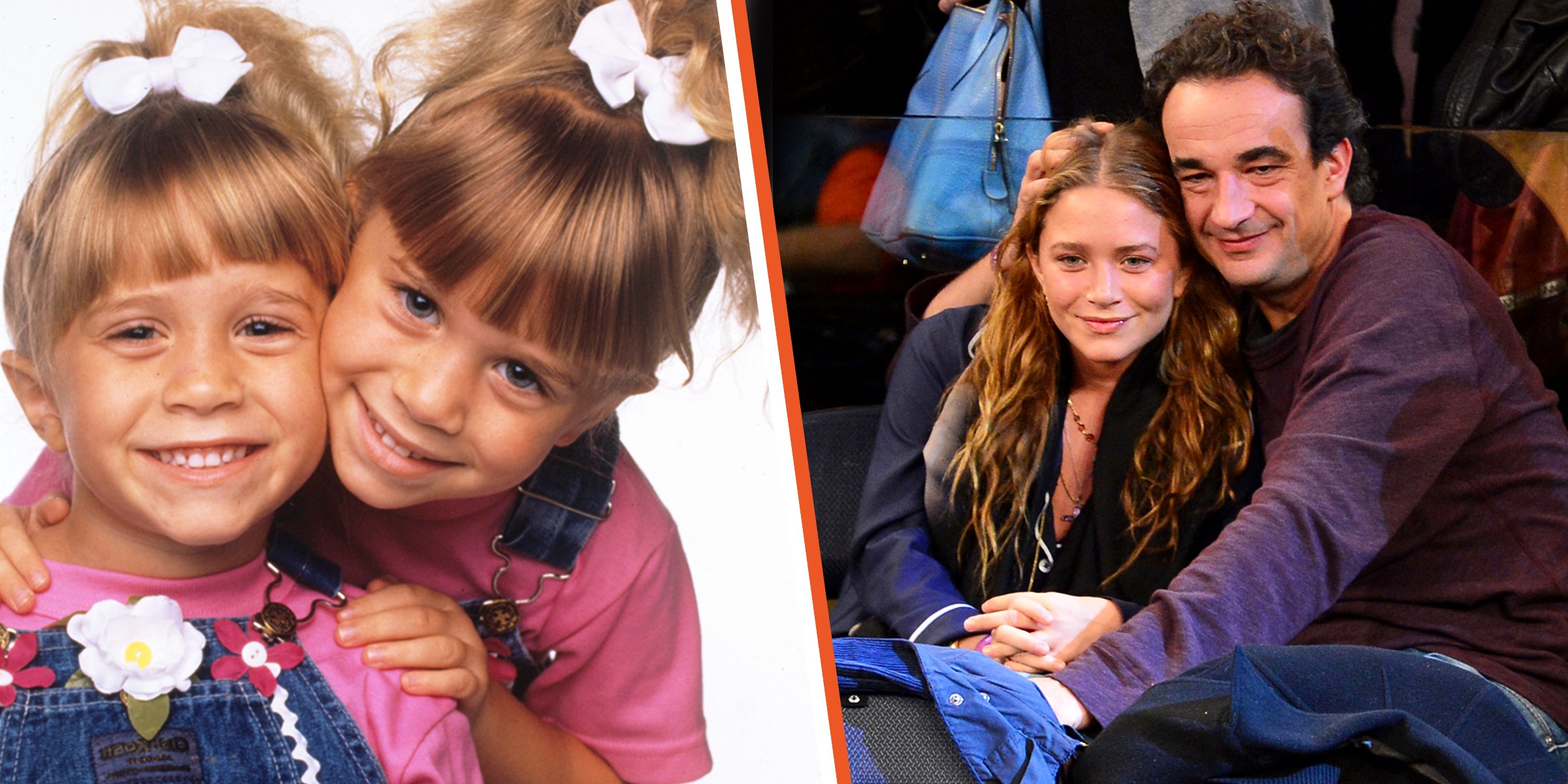 Getty Images
Inside Mary-Kate Olsen's Home She Shared with Ex-husband Who Kicked Her Out of Their House
Mary-Kate and Ashley Olsen have been in the spotlight for most of their lives. When Mary-Kate married Olivier Sarkozy in a fairytale wedding, some of the events that unfolded during their five-year marriage ended the fairytale quite soon.
Mary-Kate Olsen and her twin sister, Ashley, are some of Hollywood's most well-known child stars. They began acting at only nine months old and have remained famous since. So when Mary-Kate dated and married Olivier Sarkozy, the relationship was subject to public scrutiny.
Former actress and businesswoman Mary-Kate Olsen and the brother of former French President Nicolas Sarkozy, Olivier Sarkozy, met and began dating in 2012. The couple has a 17-year age difference, but that never bothered Olsen or her twin sister, who gushed about Sarkozy when they started dating.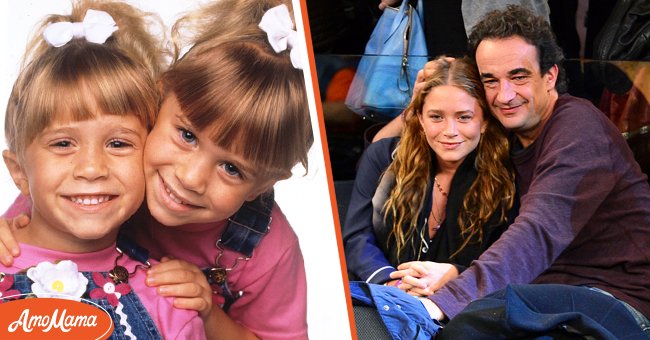 (L) Ashley (left) and Mary Kate Olsen for 'Full House' season 7. (R) Mary-Kate Olsen and Olivier Sarkozy at the Dallas Mavericks vs New York Knicks game on November 9, 2012, in New York City. | Photo: Getty Images
MARY-KATE BECOMES A DOTING STEPMOTHER
Sarkozy had two children from a previous relationship when he met and married Olsen. Olsen was not bothered with having children early in the marriage and was focused on being a successful businesswoman.
Although she initially refused when he proposed, she quickly settled into the role of doting wife and stepmother when she finally agreed to marry Sarkozy. Sarkozy was smitten with Olsen, calling her as brilliant as a whip and mature for her age.
Olsen enjoyed the busy life of being a wife and stepmother to Margot and Julien. She said, "...I have a husband, two stepkids, and a life; I have to go home and cook dinner. I ride horses on the weekends. You find the thing that helps you relax, and if you don't have it, you have to look for it. Or you get burned out, and then you're not productive."
THE AFFLUENT COUPLE'S MULTIPLE HOMES
Soon after their wedding, the couple purchased the starter home of their dreams. But in 2014, they sold the luxury property because they preferred to have more privacy. They also owned a New York townhouse worth $13.5 million and spent $3 million renovating it.
The townhouse featured writing in French and Spanish on the ceiling. The French writing was a poem by Charles d'Orleans, a member of the French royal family in the 15th century, which partially reads: 'Go away, go, go, worry, care and melancholia.'
The Spanish writing reads, 'Those who lose today will win tomorrow.' The townhouse had a private garage that allowed them to come and go without photographers taking pictures of them. There was also a ballroom, elevator, five bedrooms, 22ft high ceilings, seven fireplaces, a private fountain, and an artist's studio.
The townhouse also featured the luxurious Turtle Bay Gardens, a private, shared hideaway enclosed by townhouses on East 48th and East 49th streets between Second and Third Avenues. Over the years, residents of the home included author E.B White, actress Katherine Hepburn, journalist Dorothy Thompson, and composer Stephen Sondheim.
During the divorce, the townhouse was listed for $11.5 million, $2 million less than they paid for it. They also shared a sprawling five-bedrooms and 4,000-square-foot home in Bridgehampton on Long Island worth millions.
Olsen and Sarkozy also rented an apartment in Gramercy for $29 000 a month. Olsen claimed that Sarkozy didn't renew the lease during the height coronavirus outbreak, effectively kicking her out of the apartment.
Sarkozy and Olsen spared no expense for their wedding together. His ex, Charlotte Sarkozy, said that the wedding was grotesque, sporting bowls filled with cigarettes as centerpieces and "everyone smoking all night." She also didn't want Olsen around her children because of her history of partying.
The couple had different personalities. Sarkozy was the socialite, while Olsen preferred to stay home more often. But more importantly, Olsen desired children, while Sarkozy did not care to have many children as he had two older children. A source explained:
"He felt like he had closed that chapter of his life and didn't want to go back. She didn't like the idea of not even being able to explore the possibility."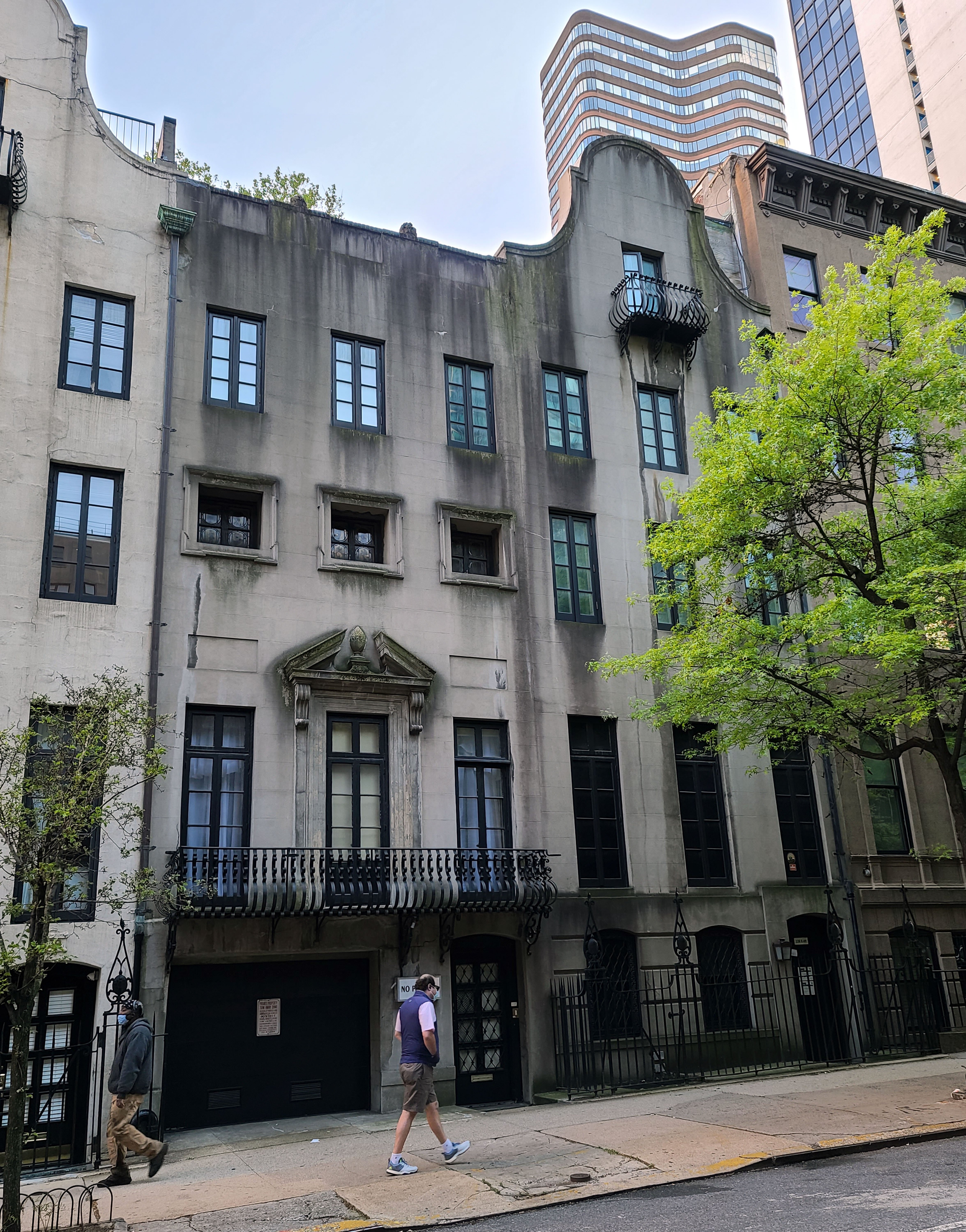 Mary Kate Olsen and Olivier Sarkozy's apartment on May 13, 2020 in New York City. | Source: Getty Images
OLSEN'S UGLY DIVORCE FROM SARKOZY
Five years into the controversial marriage, Olsen and Sarkozy filed for divorce, which took longer than expected because the courts were not accepting divorce petitions at the beginning of the coronavirus pandemic. In the divorce petition, Olsen claimed:
"My husband expects me to move out of our home on [May 18] in the middle of New York City being on pause due to COVID-19."
Olsen moved to her multimillion-dollar Hamptons estate with a private dock at the end of the apartment's lease. Sarkozy moved his ex-wife and children into their Bridgehampton home, meaning Olsen could not stay there, effectively marking the end of their marriage.
Olsen and Sarkozy reached a divorce settlement before a virtual divorce hearing. Sarkozy's lawyer, Michael Mosberg, told the New York Supreme Court that "the deal is now done." Olsen's lawyer agreed without giving the court many details.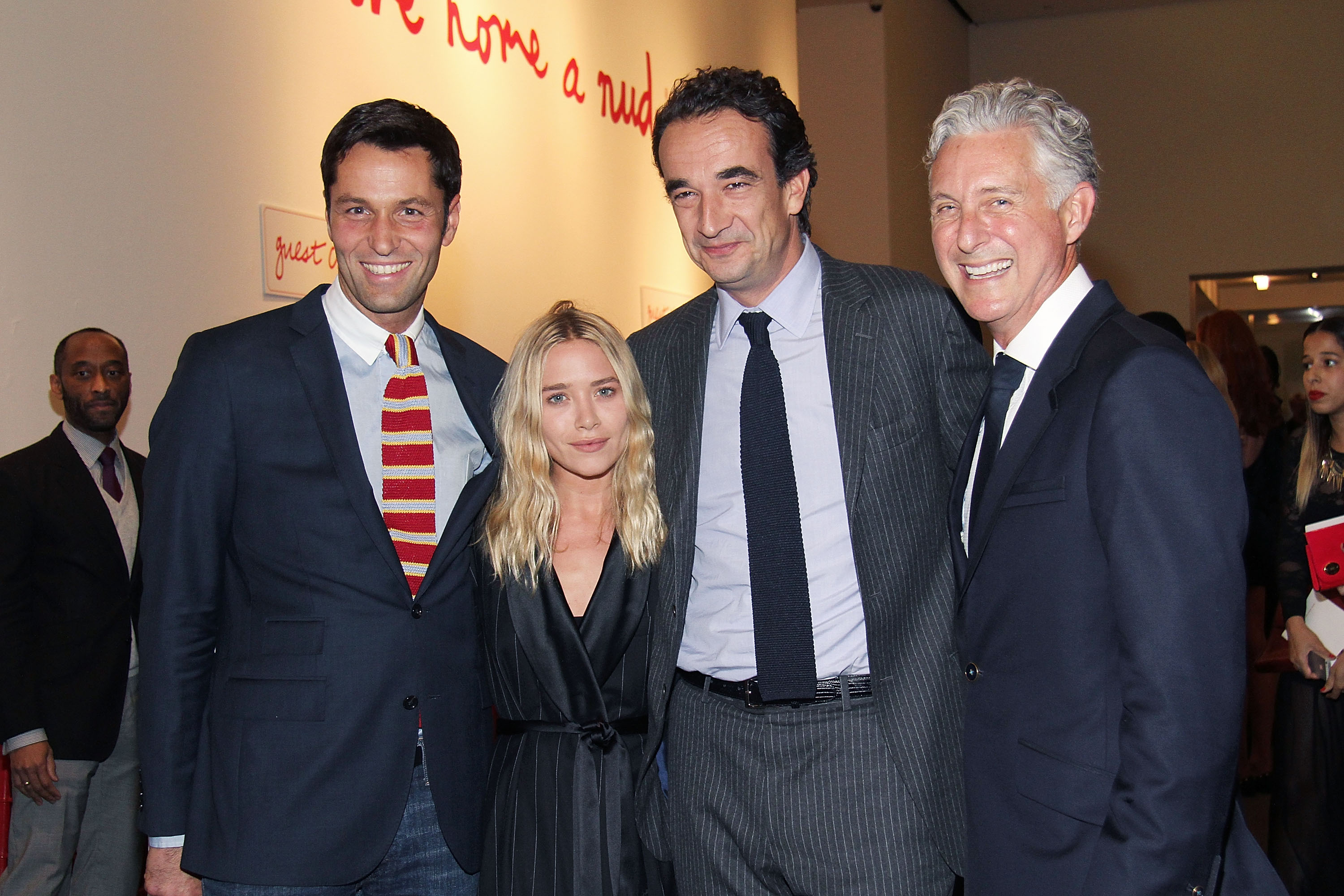 Mary Kate Olsen Oliver Sarkozy and David Kratz attend the 2013 "Take Home A Nude" Benefit Art Auction And Party at Sotheby's on October 8, 2013 in New York City. | Source: Getty Images
OLSEN'S LOVE LIFE POST-DIVORCE FROM SARKOZY
Several months after her divorce was finalized, Olsen was spotted having dinner with 45-year-old Brightwire CEO John Cooper in New York City. A source told "ET" that Cooper was her type as Olsen was attracted to men equally ambitious and successful as she was.
They added, "you'll never catch her with a Hollywood type; she has no time for people interested in chasing the limelight." Olsen had been casually dating during the divorce process and was considering a more serious relationship after it was finalized, and she wanted privacy during this time.
Olsen was also spotted enjoying a casual get-together with her friend, Brian Molloy, at the West Village French bistro Buvette. Molloy once worked at The Row fashion label owned by the Olsen twins. She looked joyful as she wore a dark coat with gold accessories.
Please fill in your e-mail so we can share with you our top stories!