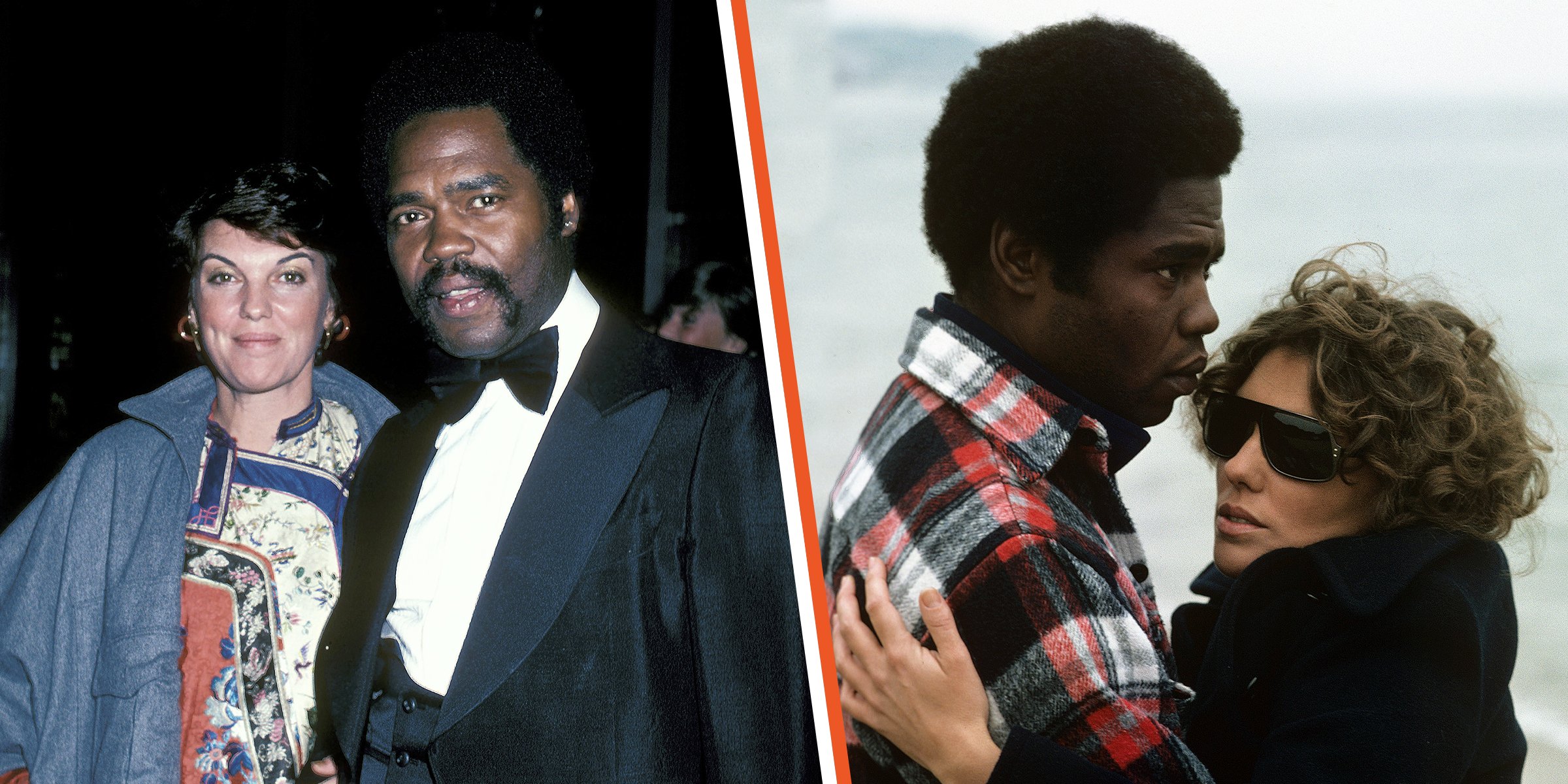 Getty Images
Georg Stanford Brown & Tyne Daly's 2 Daughters Thought They Were 'Old Fools' to Have Another Baby
Georg Stanford Brown and his wife were never supposed to mix, but they did, after which they fell madly in love. The couple went on to welcome two daughters in their prime, and these girls had a lot to say when they realized their mom, already past her prime, was pregnant yet again.
When Tyne Daly and her husband, Georg Stanford Brown, got married, their marriage was frowned upon by people and laws in 17 different states in the US – he had a different skin color, which was simply unacceptable.
Daly wanted no part of it. She didn't want anybody telling her what to do with her body, didn't want the government telling her who to be with it or what she could do within the four walls of her bedroom.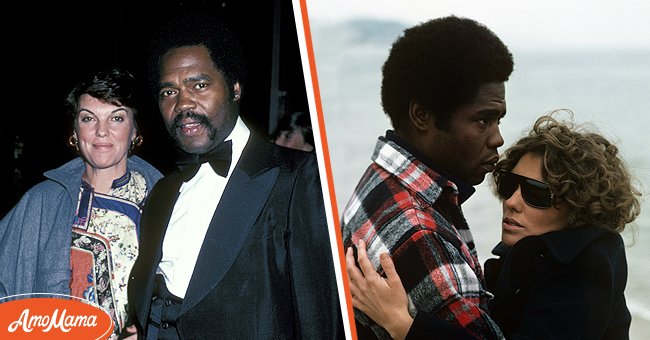 [Left] Tyne Daly and Georg Brown at the 34th Annual Directors Guild in Beverly Hills. [Right] Georg Brown and Tyne Daly in "From Out of Darkness" | Source:Getty Images
That was precisely why Tyne Daly felt no hesitation when the time came to marry the love of her life, even when she could see that the man had a different skin color.
THEY WERE YOUNG WHEN THEY MET
"Cagney and Lacey" star, Tyne Daly, met the father of her kids, Georg Brown, at the age of 17, and she immediately knew she would carry his babies, so she wasted no time walking over to introduce herself.
Brown had been brave, but he didn't stand a chance against a woman with such a clear purpose, and so it took only two years before they both decided they were ready to get married – well aware that biracial marriages were taboo in 17 different states but not caring.
Daly was 19 at the time of the wedding while Georg had been 22, and for these two lovebirds. It was purely about being with each other rather than making a political statement.
Because they were focused on that love, they endured and watched the laws forbidding their union fall one by one. Daly has refused to acknowledge that the word "interracial" can be used to qualify her marriage and has in the past referred to it as a "pigeonhole."
Daly had also admitted that she "gave up on categories" very early in her life, which is why the birth certificate was filled out very differently when they welcomed one of their kids.
Tyne Daly and Georg Stanford Brown during Tyne Daly at Her Majesty's Theatre for the musical "The Phantom of the Opera" on December 15, 1987. | Source: Getty Images
HER DAUGHTERS WERE SKEPTICAL OF HER GETTING PREGNANT FOR THE THIRD TIME
Daly and Brown welcomed three daughters as a couple. The eldest was Alisabeth Douglas Brown, born December 12, 1968, followed by Kathryne Dora Brown, born February 10, 1971, and Alyxandra Beatris Brown, who was welcomed on October 1, 1985.
Brown and his wife, who grew up at a time when actors were nothing special, had only been trying to help her escape the sometimes glum life of an entertainer.
The girls share a close relationship now, but when the first two kids initially discovered they would have another sibling, they saw their parents as "old fools," but there was little to be done.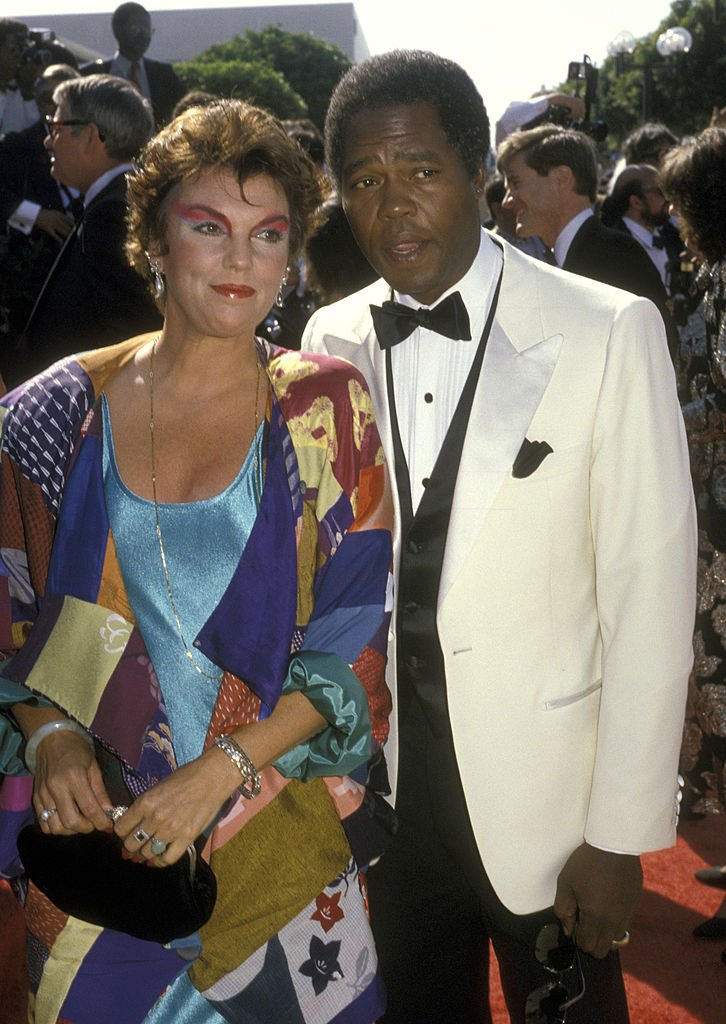 Georg Stanford with his wife Tyne Daly at the 38th Annual Primetime Emmy Awards on September 21, 1986. | Source: Getty Images
Their mom had caught the "womb wistfulness" bug, and it kept eating at her each time she was a baby for five years before she decided to take action.
Her husband supported her ambition, and soon Alyxandra was conceived. Daly knew her daughters were scared for her, but she let them know some kids needed wise old parents who also didn't mind having young kids.
This logic was faulty as far as the girls were concerned, and they maintained their stand that Daly, already well into her 39th year on earth, was past her prime until they heard that Farrah Fawcett, who was 37, had been able to pull it off.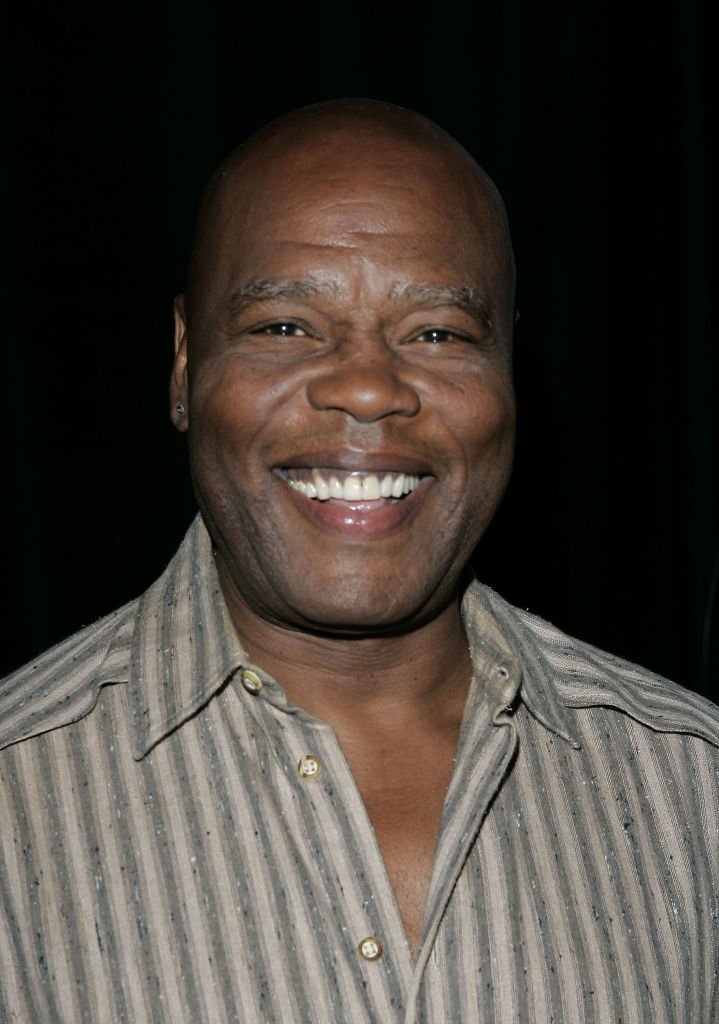 Georg Stanford Brown during 2005 TCA Hallmark Channel - Presentation at The Beverly Hilton on July 16, 2005. | Source: Getty Images
After her daughter got on board, things got easier for Daly, but that was not the last bit of drama surrounding her third pregnancy. Even as the bump became noticeable, the actress refused to hide it while shooting movie scenes, which was pretty revolutionary at the time.
Fortunately for her, the character she was playing at the time, Mary Beth, was also scripted to be pregnant, so it worked out for Daly — except on those days when she made a mistake people thought could endanger her kid.
A good example was when Daly had to sip beer with her onscreen husband when they shot a bowling scene; According to the beautiful woman, they received about 800 letters from people who thought she was putting her baby at risk.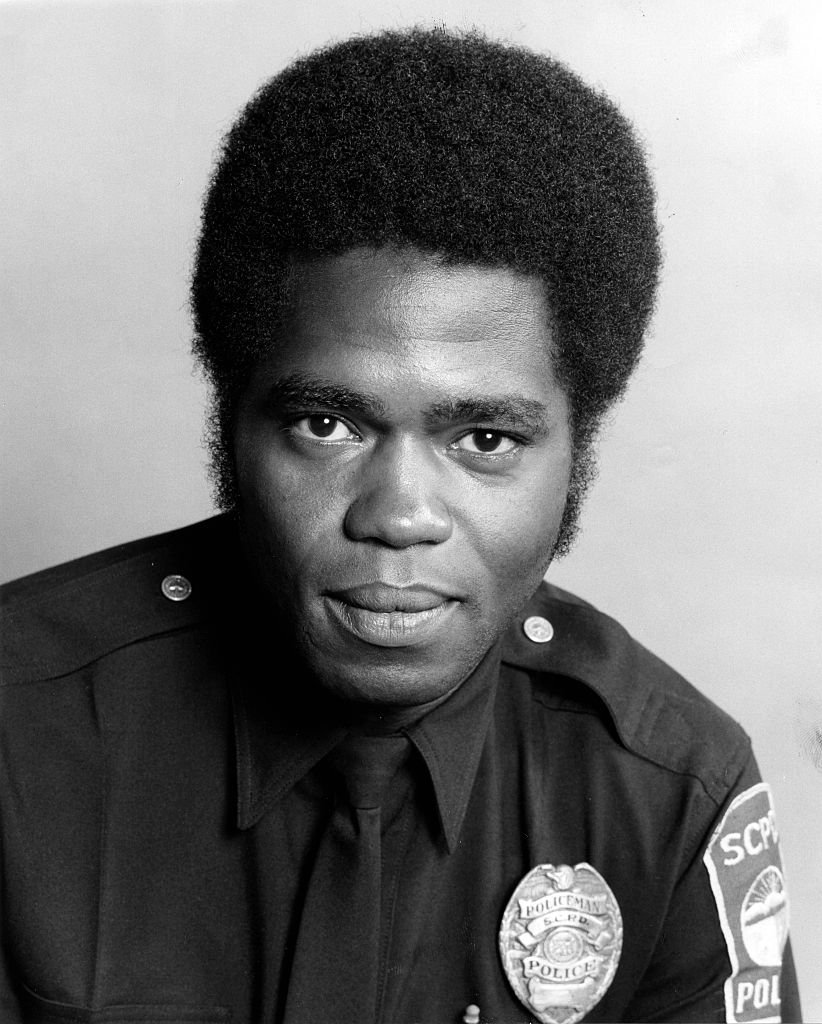 Portrait of Georg Stanford on October 9, 1973. | Source: Getty Images
Thankfully, it turned out to be fake beer, and Daly would later admit that she was being cautious at the time and would not have taken an actual beer for fear of her child. Still, she found the outpour of complaints "heartwarming" because it was proof they cared.
The pregnancy was a success, and Daly's third daughter with Brown was born healthy in 1985, just five years before the pair decided to go their separate ways with 24 years of great moments under their belts.
They raised the kids together as they remained cordial after the divorce, and now all of their children are mothers too. Of course, none are married now; however, Alyxandra is engaged, and her mom is very excited about having a son-in-law.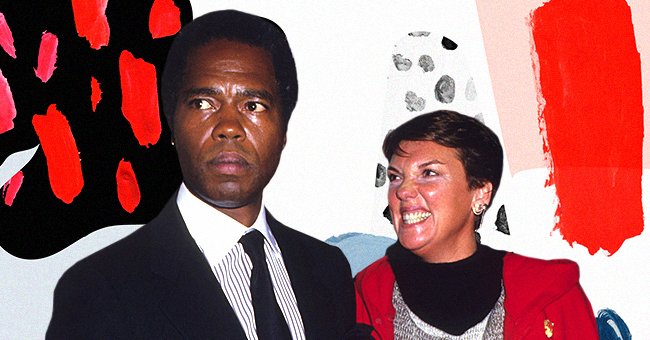 A photo of Georg Stanford Brown and Tyne Daly | Source: Getty Images
THE ONLY CHILD WITH THEIR TALENT
Even though Alisandra, Kathryn, and Alyxandra are descended from two talented individuals, only one of them chose to follow in her parent's footprints as an entertainer.
Her name is Kathryn, and her parents had been against her dreams to become an actress initially because they preferred that she get a degree.
That didn't fly with Kathryn, who once admitted that she practically grew up hanging around actors and watching them do their thing.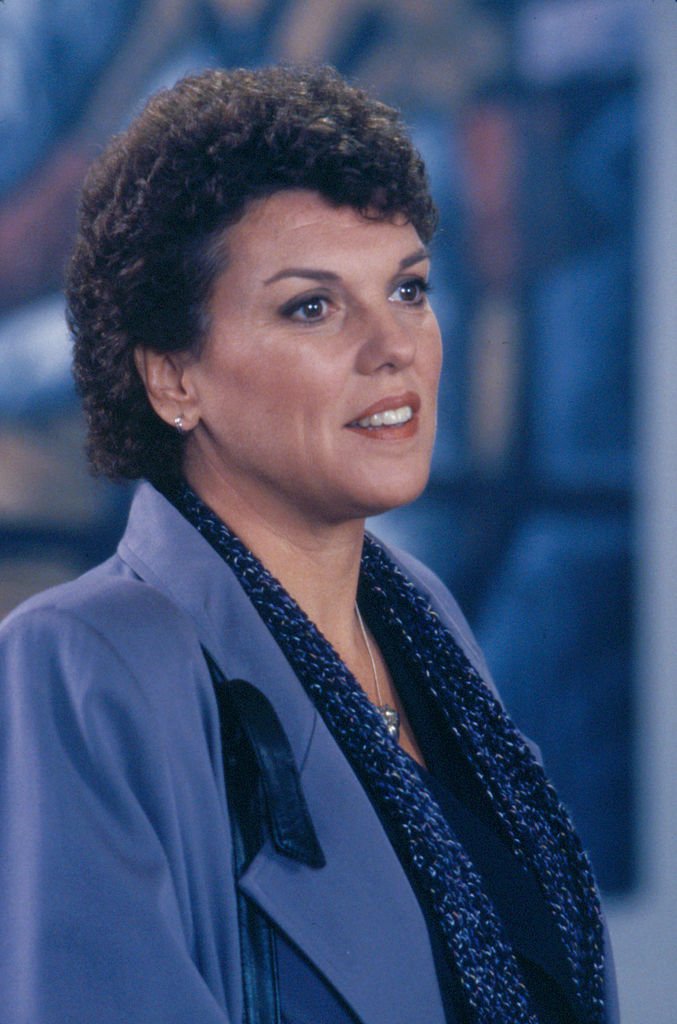 Tyne Daly as as Detective Mary Beth Lacey in "Cagney & Lacey" in 1988 | Source: Getty Images
It created a yearning within her as early as the age of five. She stumbled upon a biography of Hayley Mills, one of the first young people she had ever seen acting, and all she could think about was how she would probably be able to do the same thing if given a chance.
Brown and his wife, who grew up at a time when actors were nothing special, had only been trying to help her escape the sometimes glum life of an entertainer.
They knew it would be hard for her to thrive with her skin color, so they instead urged her to get a degree.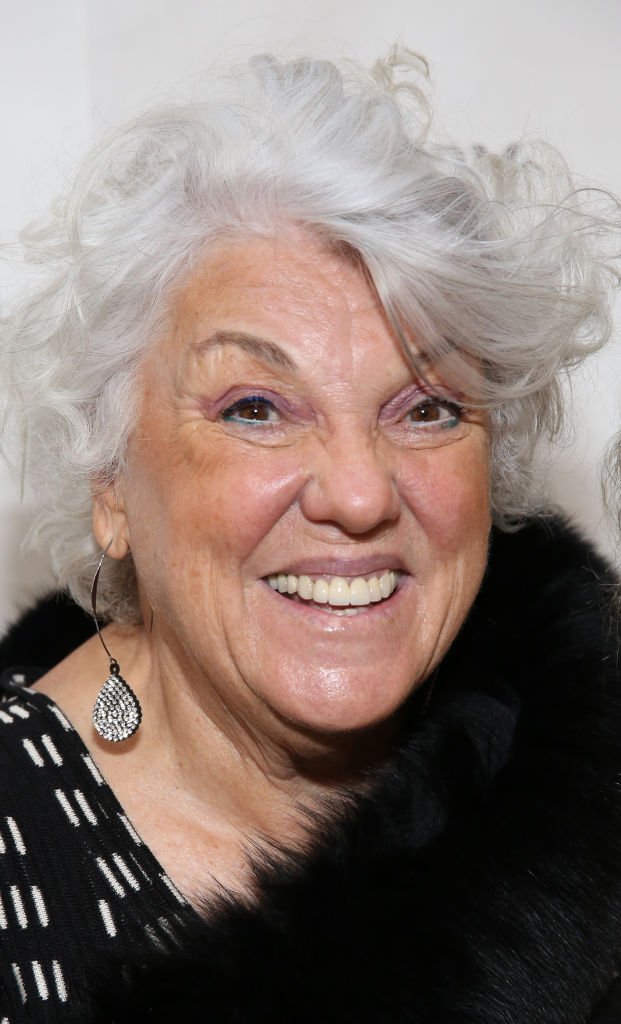 Tyne Daly at the Gingold Theatrical Group's Golden Shamrock Gala at 3 West Club on March 16, 2019 in New York | Source: Getty Images
Kathryn refused; she went on to study with a teacher who tutored both her parents and also attended the American Musical and Dramatic Academy, which both Daly and Brown attended. Decisions her father would later admit were "right steps."
Despite their earlier objections, Brown worked together with Kathryn after showing how serious she was. Even Daly now shows her support, and they remain a close trio to date if Kathryn's Instagram posts are any indication.
The actress, known for "Poison Ivy II" (1996) and "Private Practice" (2007), takes pride in being a mother and has two kids: Poppy Hope, whom she welcomed on May 12, 2010, and a second daughter Posy Pie, born August 2, 2012.
Towards the end of 2020, the proud mother took to her Instagram page to share a montage of shots captioned with a list of things she is grateful for, and her girls were the first on the list, followed by health and family well-being.
With that, where her priorities lies are clear. And again, fans are reminded of how great a job Daly and her husband did raising Kathryn and her sisters.
Please fill in your e-mail so we can share with you our top stories!