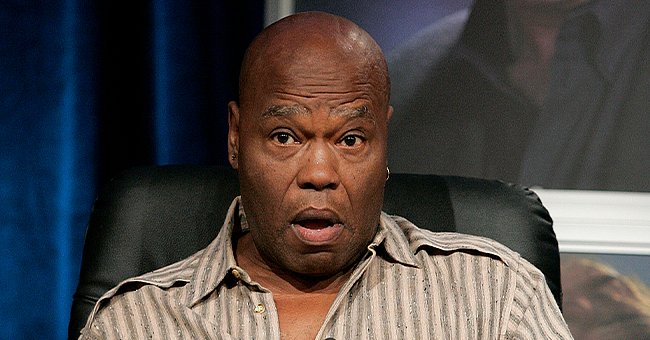 Getty Images | Instagram.com/tynedalyonline
Georg Stanford Brown's Interracial Marriage Gave Him Three Daughters & Two Granddaughters

Georg Stanford Brown, a '70s star best known for his role in "The Rookies," is now a father of three and grandfather of two. Meet his family, including his daughter, who followed in his footsteps despite his warnings.
Fans of '70s television will remember Georg Stanford Brown for his portrayal of Terry Webster in "The Rookies" and his role in the critically acclaimed soap "North and South." He also aced roles in the political drama "The Comedians" and the series "Roots," where he landed an Emmy nomination.
Although Georg's Hollywood career was nothing short of a success, winning an Emmy Award for directing the finale of "Cagney & Lacey," he influenced his daughter to pursue a career elsewhere. Here's a look at his family.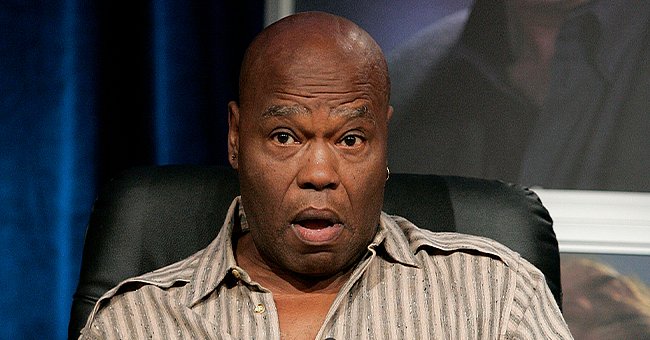 Georg Stanford Brown candidly speaks during an interview. | Source: Getty Images
GEORG'S INTERRACIAL MARRIAGE
Georg married actress Tyne Daly in 1966, being one of the few interracial couples at that time. However, Tyne never saw their marriage as interracial and instead said she was wed to "another member of the human race." She added:
"I gave up [on] categories a long time ago. In fact, when we did Alyxandra's birth certificate, under 'race,' we put 'human;' under 'sex' we put 'yes;' and under ethnic origin, we put 'citizen of the world.'"
Tyne found her marriage interesting, knowing that she met an extraordinary man and had beautiful children, Alysabeth, Kathryne, and Alexandra. However, in 1990, the couple ended their 24 years of marriage, citing irreconcilable differences as the reason for their divorce.
A CAREER OUTSIDE HOLLYWOOD
Georg and Tyne worked out custody arrangements and shared child support to raise their daughters well despite their separation. Alisabeth, born on December 12, 1967, entered a career behind the screen as a production assistant and producer from the late '80s to the early '90s.
The Cuban native moved to Harlem with his Jamaican parents and had no idea he would find fame in an America where racial segregation was explicit, thus experiencing challenges.
However, she ventured out of Hollywood following those years and carved her own career path. Meanwhile, her sister Alexandra, born on October 2, 1985, lived a private life over the years. Although not much is known about the two sisters, Tyne revealed that they, along with Kathryne, are moms.
FOLLOWING HER PARENTS' FOOTSTEPS
Kathryne, born on February 10, 1971, was the only daughter who chose a career in the entertainment industry. Despite their achievements, Georg and Tyne never wanted any of their children to go into acting and tried to dissuade Kathryne from the idea. Kathryne told her dad in an interview:
"My parents didn't encourage it. You still don't encourage it."
"It was hard for me to say I wanted to be an actor; I thought I would be judged because of my family. When I decided one day that I was going to go to New York and get into an acting school, I remember you were like, 'No. Stay in college,'" she added.
According to Georg, he did not want his daughter to experience the harsh reality in the industry, especially for people of color. The Cuban native moved to Harlem with his Jamaican parents and had no idea he would find fame in an America where racial segregation was explicit, thus experiencing challenges.
Unlike Tyne, who grew up in a family of actors and is known for her roles in projects like "the Enforcer," "Telefon," and "Cagney & Lacey," Georg was treated differently.
However, he admitted that Kathryn made good choices in pursuing her passion for acting, and when the time came, he gave her his full support. Kathryne is known for her appearances in "Poison Ivy II," "Private Practice," and "The Reading Room."
LIFE AS A MOTHER
Like her siblings, Kathryne is also a proud mother. On May 12, 2010, she gave birth to her first child, Poppy Hope, followed by another daughter, Posy Pie, on August 2, 2012. Kathryn doesn't hesitate to show her beautiful daughters to the world through Instagram, where their photos are posted.
In one of her posts, the actress snapped her daughters making goofy faces. Both curly-haired, the girls were dressed in casual outfits and sneakers and appeared to be taking a walk. "These two are my everything," Kathryne gushed in the caption.
The "Wedding Dress" actress also documented what seemed to be a day out with her two girls, posting photographs of them trying on makeup and new sneakers. Although growing up fast, Kathryne's girls seem to be close to their mom.
In a recent post, Kathryne shared how blessed she was to have been given two wonderful daughters. "I am the luckiest woman on this planet," she wrote. "My heart is full." Although they may not have their own social media profiles, Poppie and Posy undoubtedly feel the same way about their mother.
Not only did they inherit Kathryne's stunning beauty, but also her warm smile and cheerful personality. George and Tyne are certainly blessed to have a big and beautiful family.
Please fill in your e-mail so we can share with you our top stories!