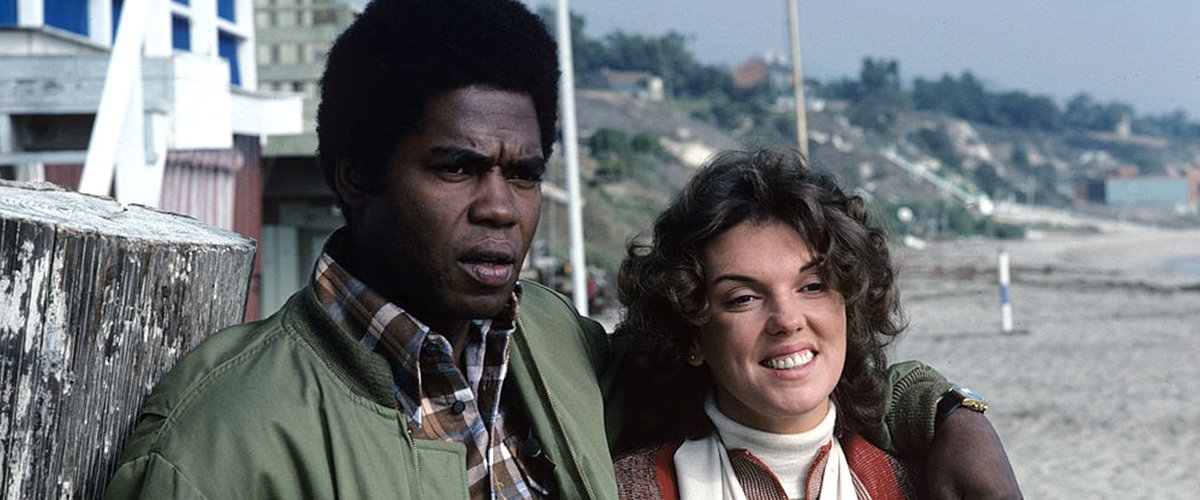 Getty Images
Georg Stanford Brown & Tyne Daly's 3 Beautiful Daughters Have Their Own Families Now

George Stanford Brown and his former wife Tyne Daly were married for 24 years before their separation. These two iconic entertainers share three daughters, now grown families with their own.
George Stanford Brown and Tyne Daly have spent a tremendous number of years in Hollywood and made impactful contributions.
These Hollywood celebrities have also worked behind the camera as producers and writers, apart from being active on screen.
They passed down these unique talents to their kids, who also strongly inherited some of their physical features. Brown and Daly, a one-time dynamic couple who let love transcend race, now have three remarkable daughters, turned mothers. Here is everything to know about the family.
WHO IS GEORGE STANFORD BROWN?
The Cuban-Black native is an actor who began his career in the 1960s after appearing in the iconic comedy series "The Comedians" and "Rookies." Some of his other famous works include "Roots," Bullitt," and "Stir Crazy."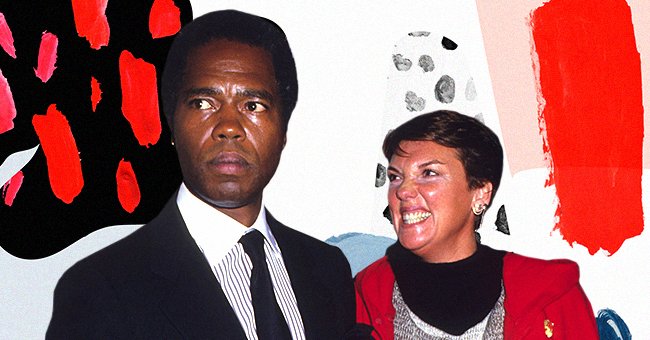 A photo of Georg Stanford Brown and Tyne Daly | Photo: Getty Images
Brown has many film credits to his name that he directed, and this earned recognition from fans and the movie world, giving him a spot on the Emmy nomination list several times.
THE "SPIDER-MAN" WRITER
Daly is an actress and writer famous for scripting "Spider-Man: Homecoming"; she has also worked on "Judging Amy" and "Cagney & Lacey."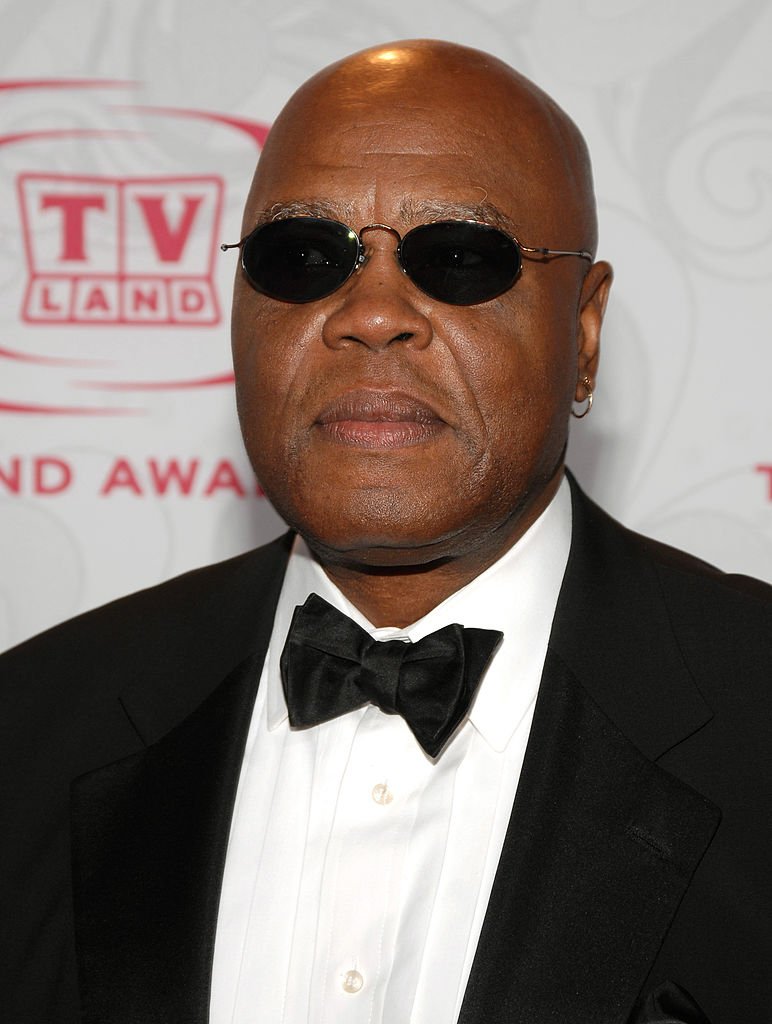 Georg Stanford Brown at the 5th Annual TV Land Awards in Santa Monica | Photo: Getty Images
DALY ON HER FORMER MARRIAGE
Tyne Daly and her husband understood the true meaning of love; the system opposed them, and yet, they remained persistent in their quest to exchange their marital vows on June 26, 1966.
It was a time when miscegenation laws were upheld in about seventeen states in the US—laws that prohibited Caucasians from marrying Blacks.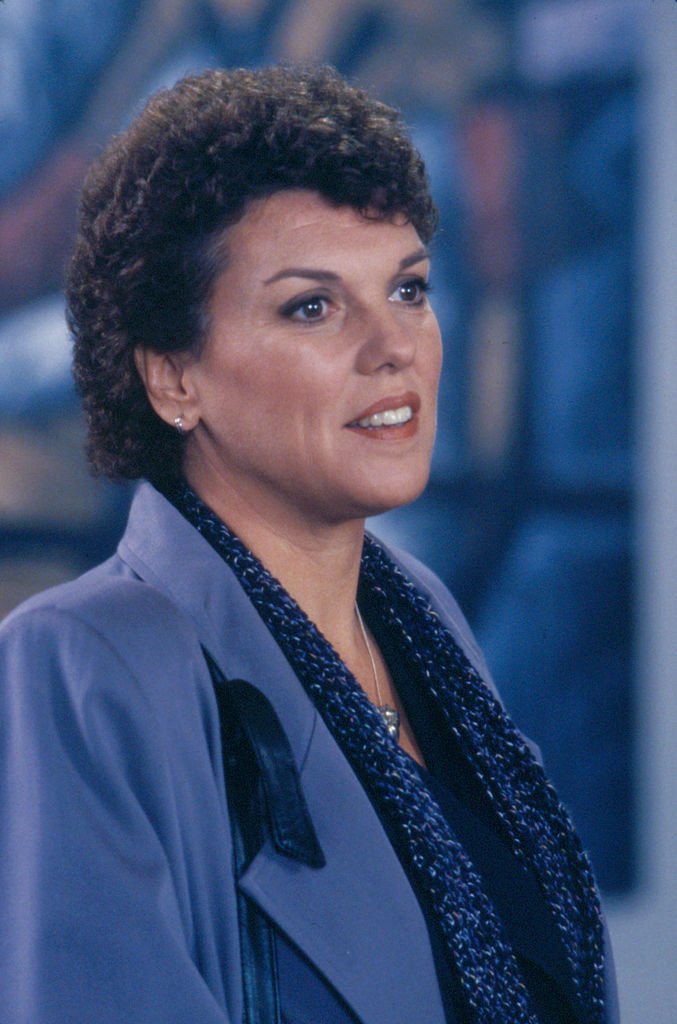 Tyne Daly as as Detective Mary Beth Lacey in "Cagney & Lacey" in 1988 | Photo: Getty Images
This no-interracial marriage system must have frustrated many, who eventually gave up their future of being together, but not this ingenious couple.
They walked down the aisle against all odds, and the year after they tied the knot, the Supreme Court ruled over a case known as Loving v. Virginia, taking the racist laws down.
Daly had only praises during her speech at her Broadway show in 2015 when she addressed the country's Supreme Court's decision to permit gay marriages.
The mother of three concluded her talk by deferring a quote that preached against hate. A theme she has believed in for many years, despite her failed marriage to her ex-husband.
BROWN AND DALY'S BABIES
Whether married or not, Daly and Brown have always been committed to their kids with whom they share a great bond. Online, the writer often gushes about her girls and how proud she is to be their mother.
She shared a group picture with her daughters Kathryne Dora, Alisabeth, and Alexandra in 2018. The trio wore smokey faces as they leaned closer to their mother, who dressed in matching outfits with two of her daughters. The doting mom wrote:
"All my women are mothers now! Wow."
Brown is not left out of the equation as he has a very close relationship with his girls and makes sure to care about all aspects of their lives, including their career paths.
In an early interview, the actor and his daughter, Kathryn, who share a similar passion with her famous dad, had a heart-to-heart conversation.
The duo dialogued about their experiences in their field, how it felt to pursue an acting career. His mini-me admitted that she drew her inspiration from her famous parents, and watching them perform excellently with ease and effort combined helped her.
While other celebrities may not have a problem with being the perfect role model for their kids, these sets of stars did. They disapproved of their daughter's career choice, but that does not mean they were not supportive.
WHO IS ALISABETH?
Alisabeth is an uncommon name, and she is also the firstborn. A talented woman, not many details about her have been made public.
In 2018, a news page shared a cute picture featuring Alisabeth dressed in comfy attire with her face glowing with an infectious smile.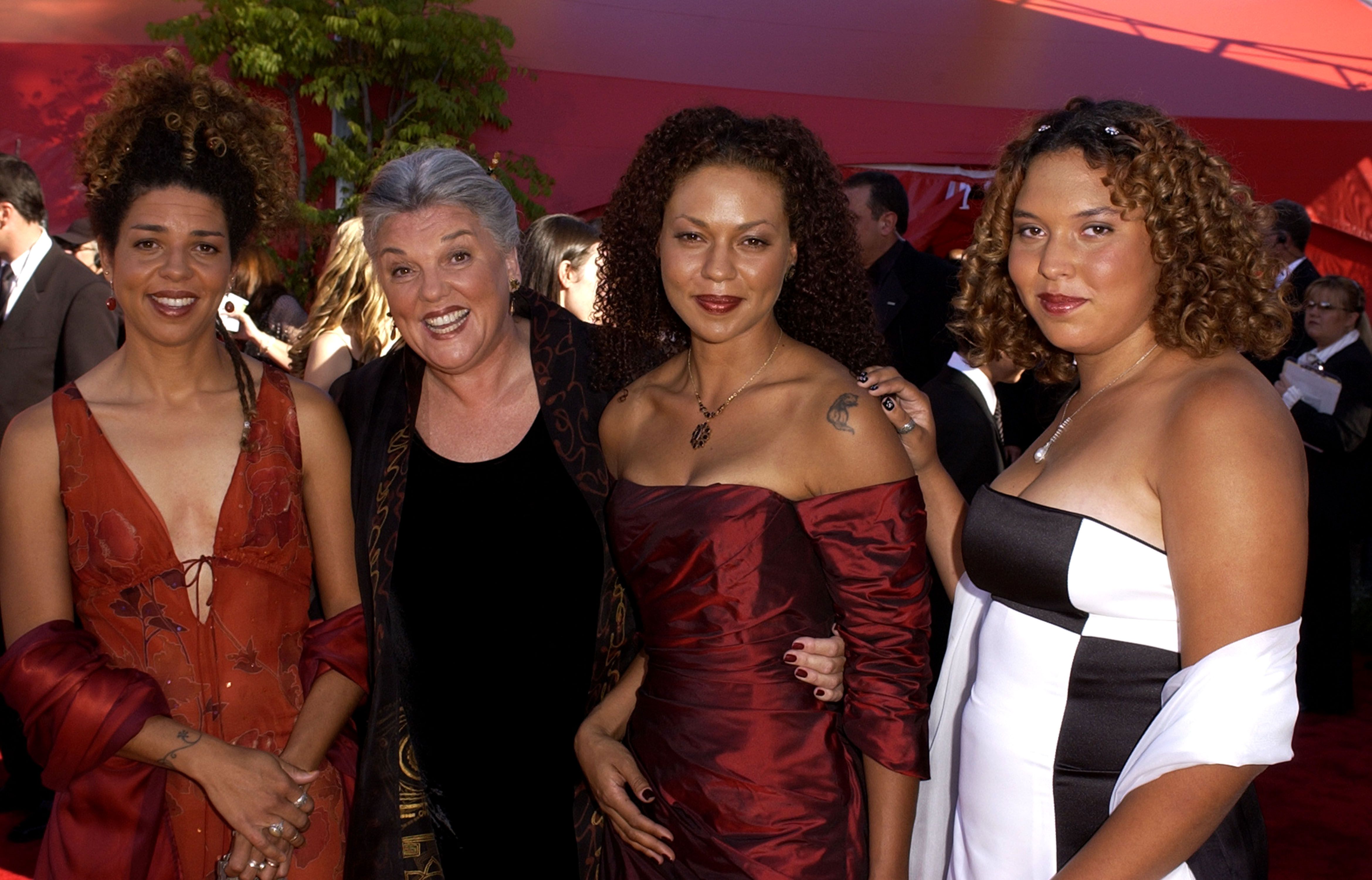 Tyne Daly and daughters during The 54th Annual Primetime Emmy Awards | Photo: Getty Images
The woman had what looked like a vase in her hands, and there were several ceramic vases around her. The caption that accompanied the photo gave a classical detail of her profession. It read:
"Meet Alisabeth B Brown, potter and glassworker. She's been making ceramics most of her life and just recently branched out into glass."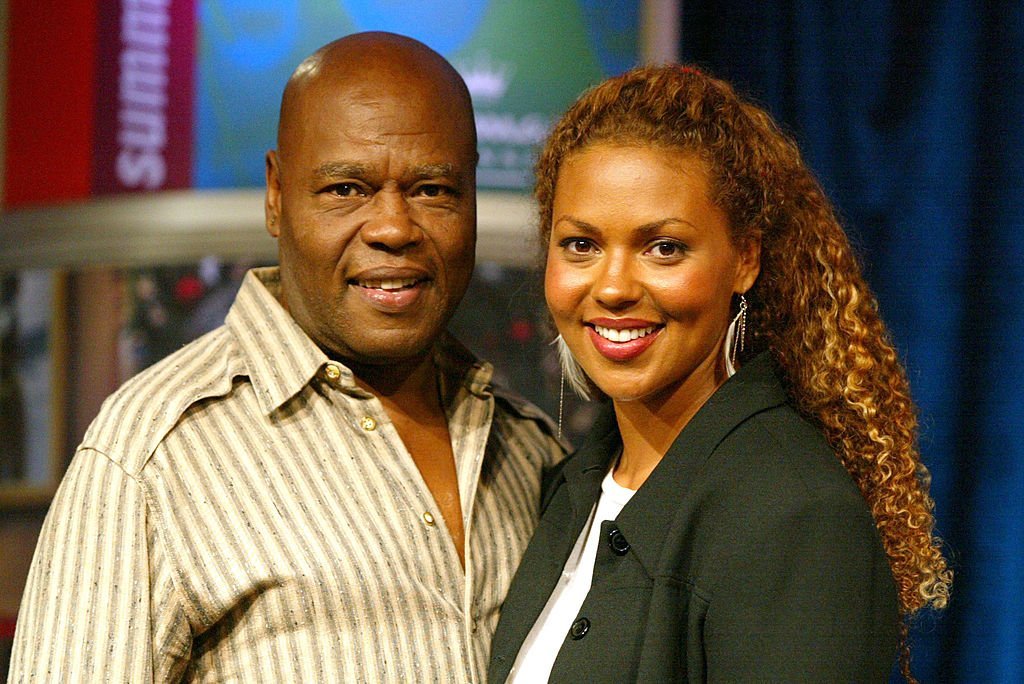 Georg Stanford Brown and Kathyrne Dora Brown at a Hallmark Channel presentation on July 16, 2005 | Photo: Getty Images
KATHRYNE DORA BROWN
Kathryne is the second child of her parents, and she takes after them in so many ways. The younger entertainer has exhibited her acting prowess in some hit films, and her works include "Poison Ivy II," "The Reading Room," and "Private Practice."
She is also very active on social media. The actress loves to showcase her beautiful family, including two pretty and adorable young girls who stole her face and attitude.
Daly's second daughter is also big on sharing happy family memories and doting on her own while appreciating those who she holds dear.
During Thanksgiving in 2019, the entire family came together for one big family gathering, and Kathryne ensured that she shared the memorable moments with her online audience by adding a family photo and the note:
"These people, they complete me #thanksgiving #grateful #family."
The next year, she updated fans with a heart-warming post to honor her loved ones on Mother's Day; this time, it featured throwback snaps of her mother, lovely sisters, and mini-mes backed up by a compelling message that read:
"I have deep gratitude being a mom. I feel so lucky and proud. Happy Mother's Day to my Mommy, and to all the women throughout my entire life...and my sisters Alisabeth and Alyxandra."
Kathryne's post did not only focus on herself, but she also reached out to her audience who may not have a mother to celebrate, commending their existence and further asking those with mothers to honor the real-life superheroes.
ALEXANDRA BROWN
The youngest in the Brown and Daly pack, Alexandra, was born on October 2, 1985, at Cedar-Sinai Medical Center. She is like an enigma with little known about her.
However, sources from her page, where she rarely posts, show that she is a mother to a charming little princess who she loves spending time with!
Please fill in your e-mail so we can share with you our top stories!