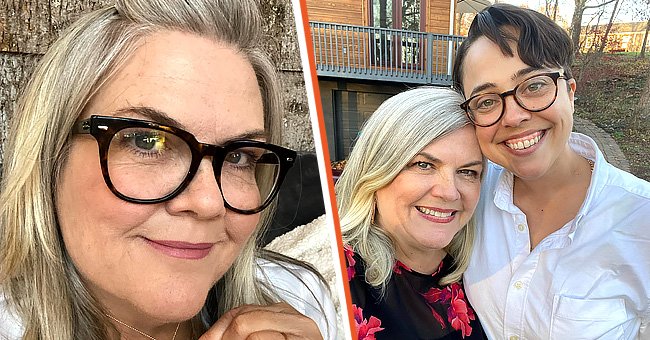 Instagram.com/pellpix
Meet Paula Pell's Wife Janine Brito Who She Wed in Target Dress during Intimate Ceremony after Failed Long Marriage
Actress and former "Saturday Night Live" writer Paula Pell struggled with being an older gay woman in Los Angeles, and she only found love after learning a lesson about herself.
Born in April 1963, Paula Pell made her acting debut in the early 1990s with minor appearances in "Super Force" and "Welcome Freshmen." However, she is best known for her almost two-decade run in "Saturday Night Live."
Pell was primarily a writer on the sketch show from 1995 to 2013, but she also wrote and produced for "30 Rock" and helped Judd Apatow with additional writing for "Bridesmaids" and "This is 40."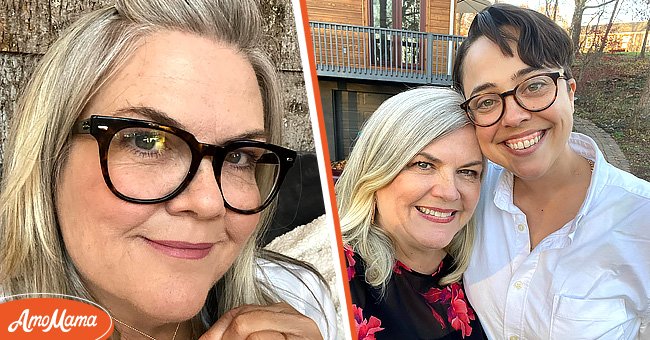 Paula Pell in an Instagram post from February 2021 [left]. Pell and Janine Brito after their wedding in November 2020 [right] | Source: Instagram/Pellpix
Although Pell's impressive career is outstanding, her love life has also attracted attention. She realized she was gay by the end of high school after accepting she was in love with her best female friend.
Pell explored her sexuality in college and dated a few men, but she realized she liked women. Now, she is married to fellow comedienne and actress Janine Brito.
Paula Pell's wife made her acting debut as a therapist in "Poor Little Rich Girl" in 2017 but is mainly known for her work as a stand-up comedian and writer of the Netflix's hit series "One Day at a Time."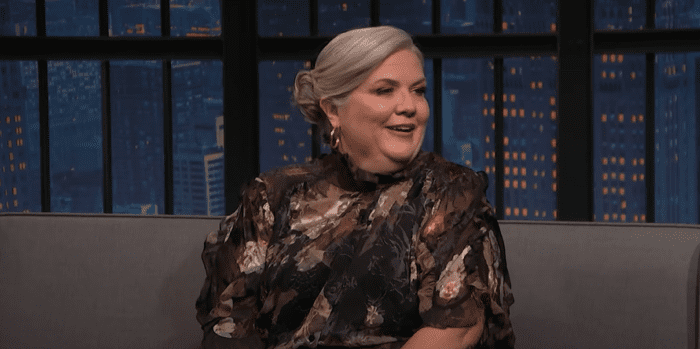 Paula Pell in "Late Night with Seth Meyers" in May 2021. | Source: YouTube/Late Night with Seth Meyers
Brito, half Cuban and half Icelandic, launched her stand-up comedy career in St. Louis, but she has already performed in different comedy clubs across the US and Hong Kong.
Pell met Brito four years after divorcing her wife of 17 years, and the former "SNL" writer revealed how challenging and lonely it was for her to date as an older gay woman in Los Angeles.
When Pell was younger, she had no issues with not being in a relationship, but as time went by, she began feeling lonely. The actress eventually became "miserable" because everybody was already paired up and even had growing families.
A man broke into their guesthouse.
Pell needed to understand an important lesson about herself through dating before reaching happiness and finding "the one." She explained:
"[A terrible date] teaches you that you're a complete sentence. You don't need to wait for someone. My person did not come along until I realized that."
In November 2020, Paula Pell and Janine Brito tied the knot in a beautiful backyard ceremony surrounded by their "dog babies." The couple was supposed to marry months earlier, but the coronavirus pandemic forced them to postpone the original date.
Instead of the classic white wedding gown, Pell opted for a black and red dress from Target. Brito put on a white dress shirt, khaki pants, and black boots.
In May 2021, Pell and Brito moved to the Hudson Valley, New York, with their furry family (four dogs and a cat). Only two weeks later, a man broke into their guesthouse.
He made so much noise that the couple heard him. He accidentally cut himself and tried to downplay his crime by saying he got disoriented. Still, he was arrested when the paramedics arrived.
Although it was a frightening situation, Paula Pell said the beautiful thing about it was that she and her wife could meet all their neighbors. What an unusual way to make new friends!
Please fill in your e-mail so we can share with you our top stories!