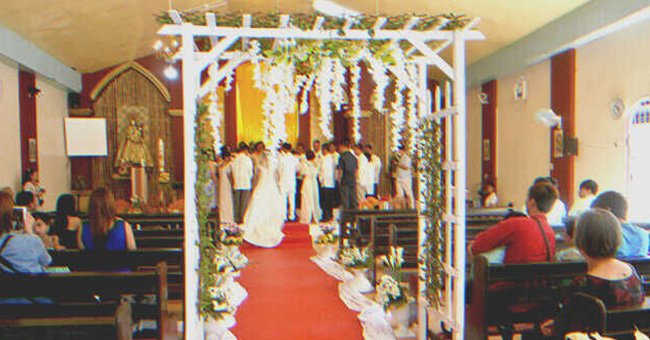 Shutterstock
Groom's Grandpa Sees His Late Wife's Dress on Bride and Demands to Stop the Wedding – Story of the Day
Vincent went to California to see his grandson, Sam, get married. But he had never seen his fiancée, and when she walked down the aisle, he recognized the dress she was wearing immediately. Then she took off her veil, and he was so shocked he had to stop the whole wedding.
The wedding march started, and every guest in the chapel stood up. Vincent was looking at his grandson, Sam, up at the altar, waiting for his bride, and he was so proud of him. Sam's mom, Emma, was right beside him, and her husband was next to her. He had traveled to California from Minnesota for the wedding.
But when Vincent turned around to watch the bride, Kelly, approach with her father holding her arm, he noticed something odd. She was wearing a somewhat familiar dress. A dress that he had not seen in many years, but it was it. It could be a coincidence because fashion trends come and go, but this was too similar.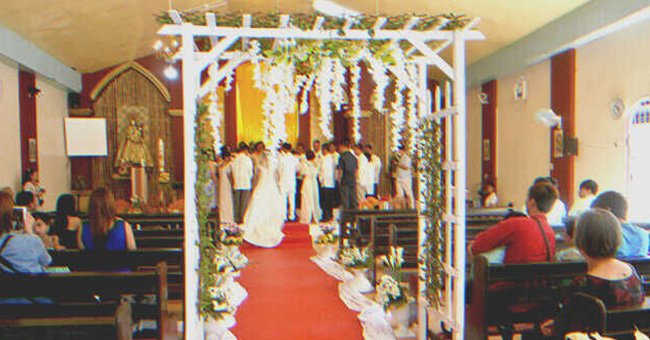 Vincent went to Sam and Kelly's wedding in California. | Source: Shutterstock
Years ago, he met his late wife, Joan, a beautiful woman, and they fell in love at first sight. They never had a wedding because she had apparently had a bad experience during her first marriage and just wanted to get it done. So they sealed their union at the courthouse and left for their honeymoon.
"Don't you see it, honey? Why don't you see it?"
Vincent only knew a few things about his wife's past. She was originally from California, where Sam had moved to for college. When she divorced her first husband, she moved to Minnesota, where she met Vincent, and their relationship moved quickly.
She only had a few possessions, including a few photo frames. Despite her troubles with her first husband, she kept their wedding picture, and Vincent was okay with it. She never displayed it, although it wasn't a secret. Vincent had seen it several times, and now, by some strange coincidence, Sam's bride was wearing the same dress Joan was wearing at her wedding.
"Fashion is really something, huh?" he muttered, and his daughter, Emma, heard him.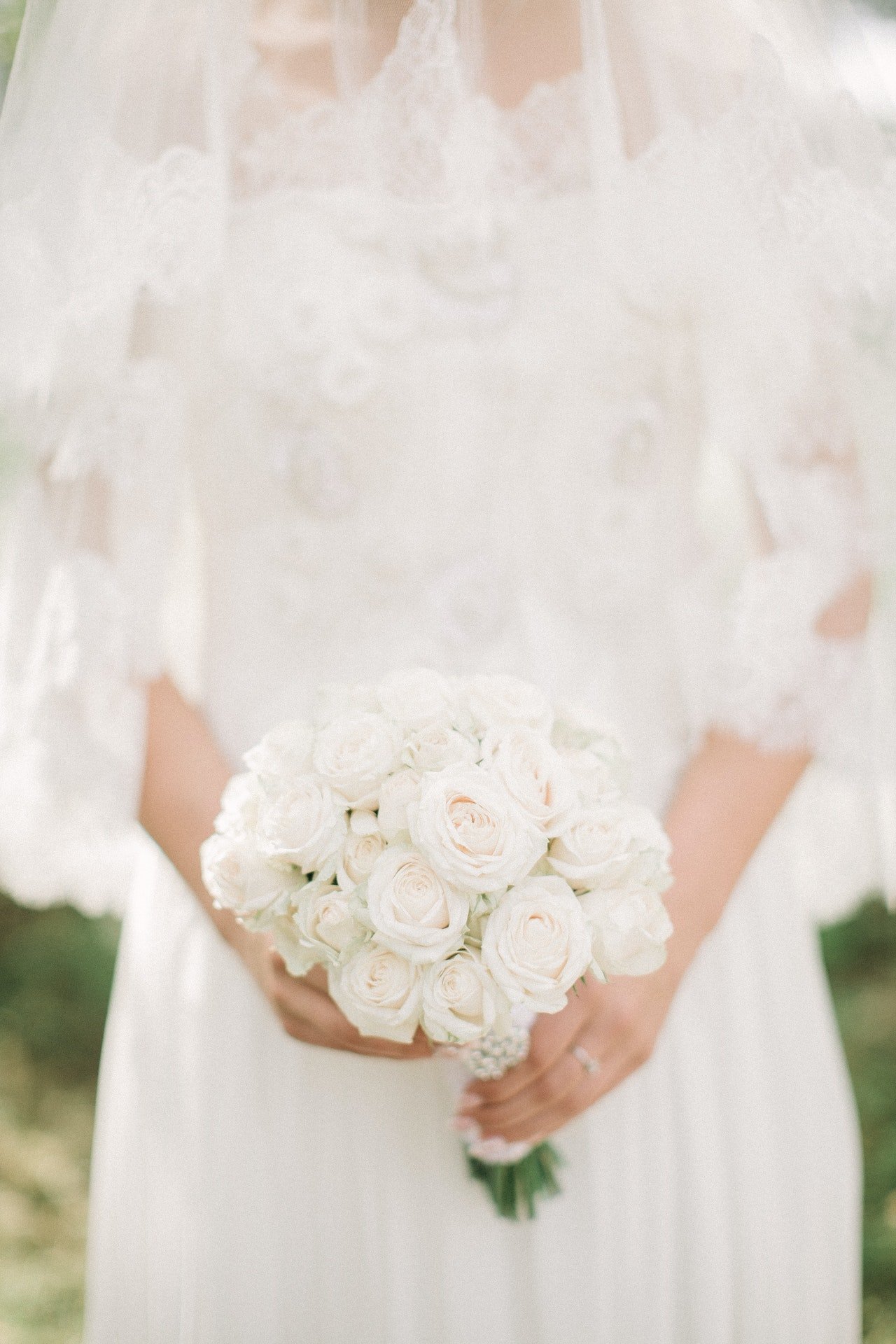 Vincent recognized the bride's dress. | Source: Pexels
"Don't you recognize that dress? It looks exactly like your mother's wedding gown," Vincent explained to his daughter.
"Oh, wow. I completely forgot about that dress. You're right. It's extremely similar. But it looks beautiful on Kelly, doesn't it?" Emma commented, smiling at her son as his bride reached him. Her father handed her to him, and Sam used his hands to remove the veil from her face.
That moment shocked Vincent to his core. "STOP THE WEDDING!" he yelled out of the blue, shocking everyone.
Sam turned around in surprise, and Emma touched Vincent's shoulder lightly. "Dad, what's going on?"
Vincent shook his daughter off and approached Sam and Kelly, looking only at her. She looked just like Joan in her youth. This couldn't be a coincidence anymore. The older man went to her and placed his hand on her shoulders. "Young lady, where did you get that dress?" he asked desperately.
"Grandpa, let go of her. What are you doing?" Sam tried to fight him off her. But Vincent wouldn't let go until Kelly answered.
"Answer me! This is vital!" he insisted, almost shaking Kelly.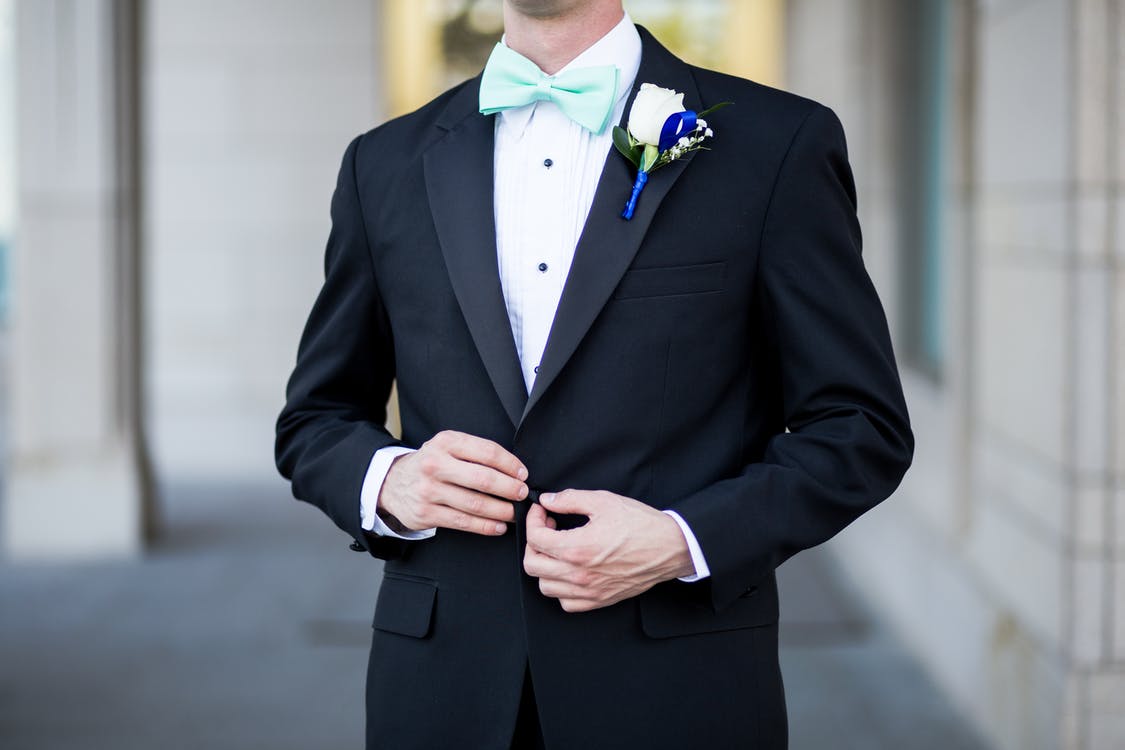 Sam demanded to know what was going on. | Source: Pexels
The entire bridal party was stunned, and Kelly's parents were angry. But Kelly looked at the older man and finally replied to his question. "It was my grandmother's old dress," she said in a tiny voice.
"What's happening here?" Kelly's father questioned in anger.
Vincent ignored the commotion around him and asked another question. "What is your grandmother's name?" he asked, his face showing an unfathomable expression.
"Joan," Kelly answered, and Vincent closed his eyes in pain. His suspicions were correct. The dress was not a coincidence at all.
"Dad! What are you doing? You're ruining the wedding!" Emma complained, finally getting him off Kelly.
And Vincent looked at his daughter in pain. "Don't you see it, honey? Why don't you see it? She looks exactly like your mother!" he revealed, and Emma took a step back. She looked at Kelly's face for several seconds and was shocked she hadn't noticed that before.
"What's going on?" Sam demanded, looking at his mother and grandfather.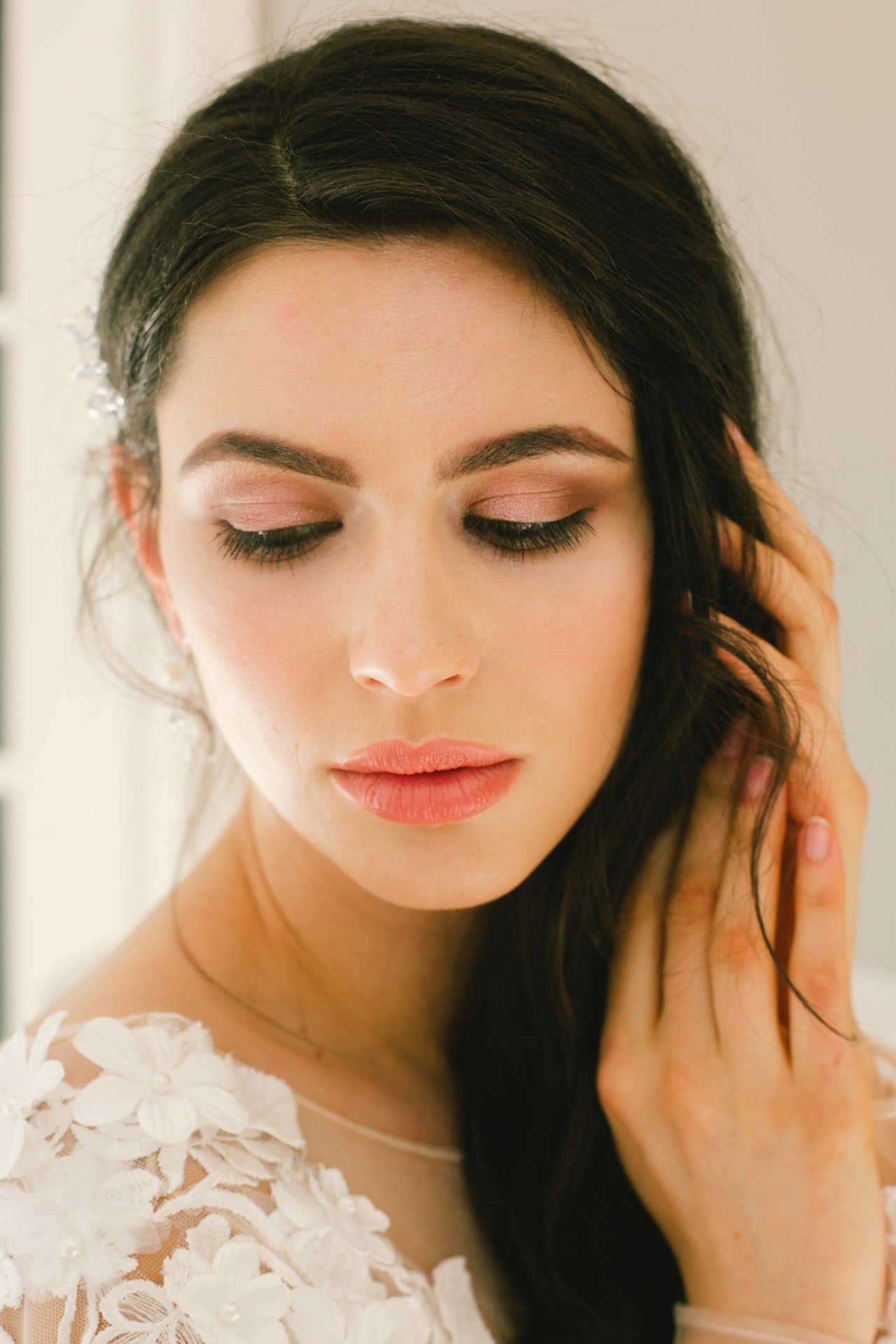 Kelly looked exactly like Joan. | Source: Pexels
"Sam, I think we all need to speak privately. Kelly and your parents should come, too," Emma decided and ushered everyone away from the chapel into a room at the back where the bride had gotten ready.
"Ok, what's happening? Why did Sam's grandfather stop the wedding?" Kelly's mother, Annalise, questioned.
"Annalise, your mother… Hmmmm... her name was Joan?" Emma questioned, hoping that they were wrong, but Vincent had been so convinced.
Annalise nodded, and Emma closed her eyes. "What happened to her?"
"She disappeared long ago. We never found her, and Kelly decided to wear her old wedding dress as a tribute. Now, can you tell me why that's so important you had to stop my daughter's wedding?" Annalise asked, showing her frustration.
"Joan was… my mother, too," Emma responded.
Everyone stopped breathing. Sam and Kelly looked at each other in horror. If their mothers had the same mother, then they were related by blood. Kelly began to cry as a result, and Sam was furious.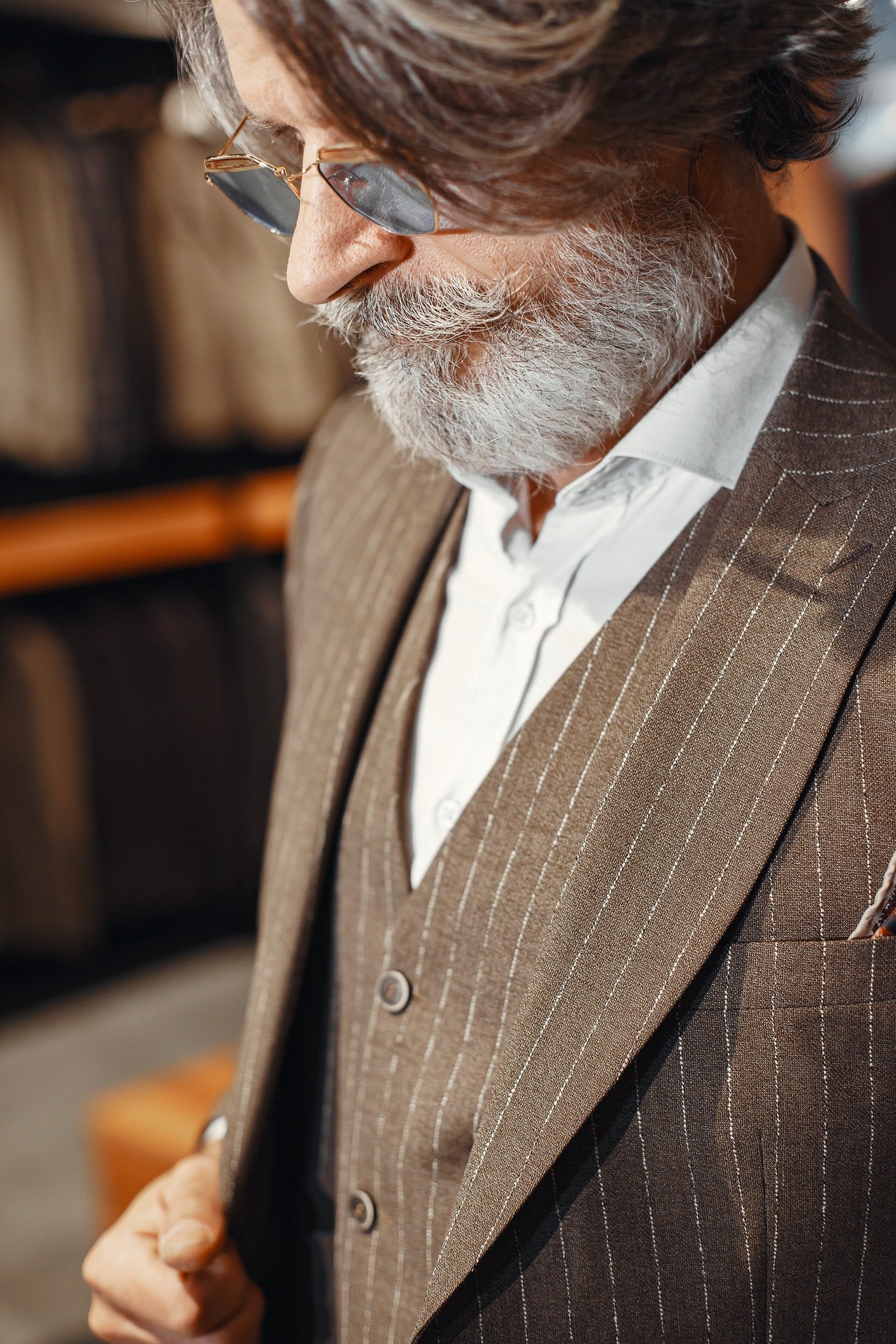 Kelly's grandfather entered the room. | Source: Pexels
"This can't be happening, Grandpa. Tell me it's not true!" he demanded.
"You've seen pictures of your grandmother, and Emma, how come you didn't recognize her? Kelly looks exactly like her!" Vincent shouted.
"I didn't… I don't know…," Emma said, ashamed.
Finally, another person walked into the room: Kelly's grandfather, Charles. Vincent approached him and took a picture out of his pocket. "Is this your former wife?" he asked the other older man in the room.
"Joan?" Charles asked, grabbing the picture. "How do you have a picture of my wife?"
Vincent explained everything to the room, then Charles spoke up again. "Joan and I had a fight one morning, and when I came home late that night after picking up Annalise from school, she was gone. Her things were gone, so I assumed she ran away. I tried to find her to no avail, but I never imagined she would get married again. I mean, we never divorced. I don't know if that's legal."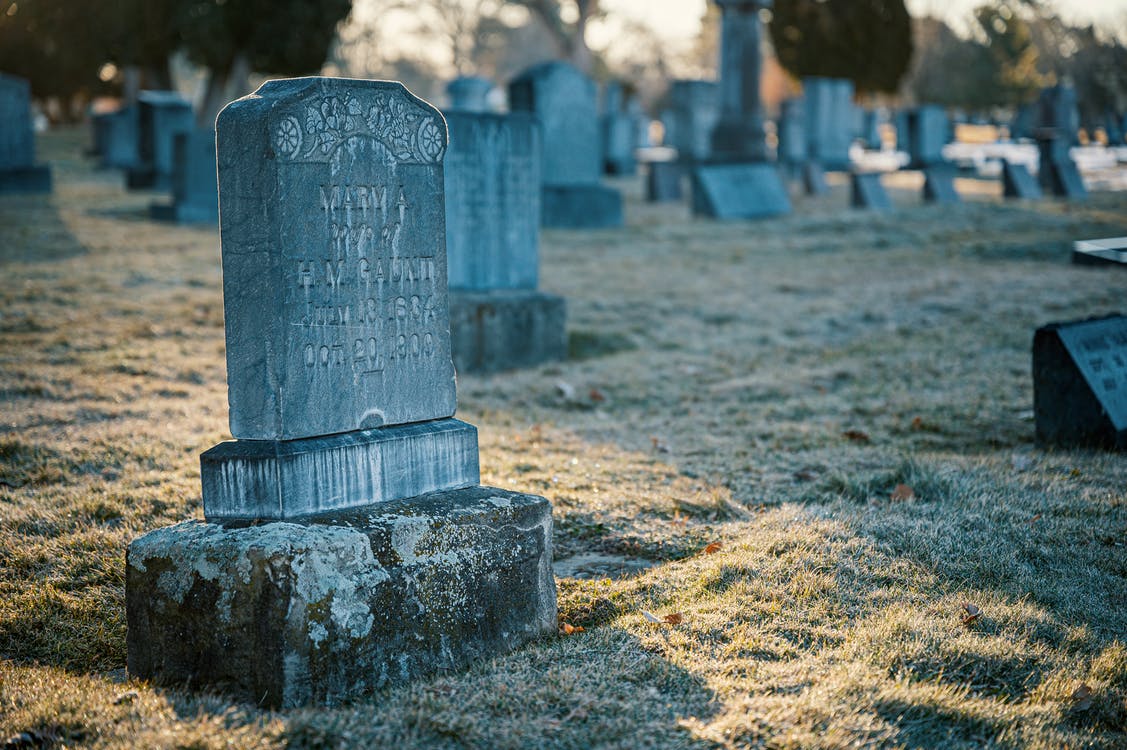 Vincent invited Charles to see their mutual wife. | Source: Pexels
"I don't think so, but databases were probably faulty back then," Vincent commented and looked around the room.
Everyone was in shock. This news meant that Emma and Annalise were half-sisters, and their children were cousins. They couldn't get married. It was a horrible situation, but Sam and Kelly had to deal with it. The wedding was canceled quickly, and they tried to move on.
Surprisingly, Vincent and Charles talked about Joan for hours after the canceled event, and eventually, Vincent invited him to Minnesota to visit Joan's grave.
"I finally found you," Charles whispered to her tombstone. "Although I wish we hadn't killed our grandkids' happiness in the process."
Vincent laughed at that. But it was better this way.
What can we learn from this story?
One fight can make you lose your loved ones in a second. Something happened between Charles and Joan that she left without a trace for many years.
Hiding your past can create chaos in the future. It's better to be honest with everyone so this kind of hurtful coincidence will never happen.
Share this story with your friends. It might brighten their day and inspire them.
If you enjoyed this story, you might like this one about a bride who disappeared at the wedding, but the groom found her years later.
This account is inspired by our reader's story and written by a professional writer. Any resemblance to actual names or locations is purely coincidental. All images are for illustration purposes only. Share your story with us; maybe it will change someone's life. If you would like to share your story, please send it to info@amomama.com.
Please fill in your e-mail so we can share with you our top stories!