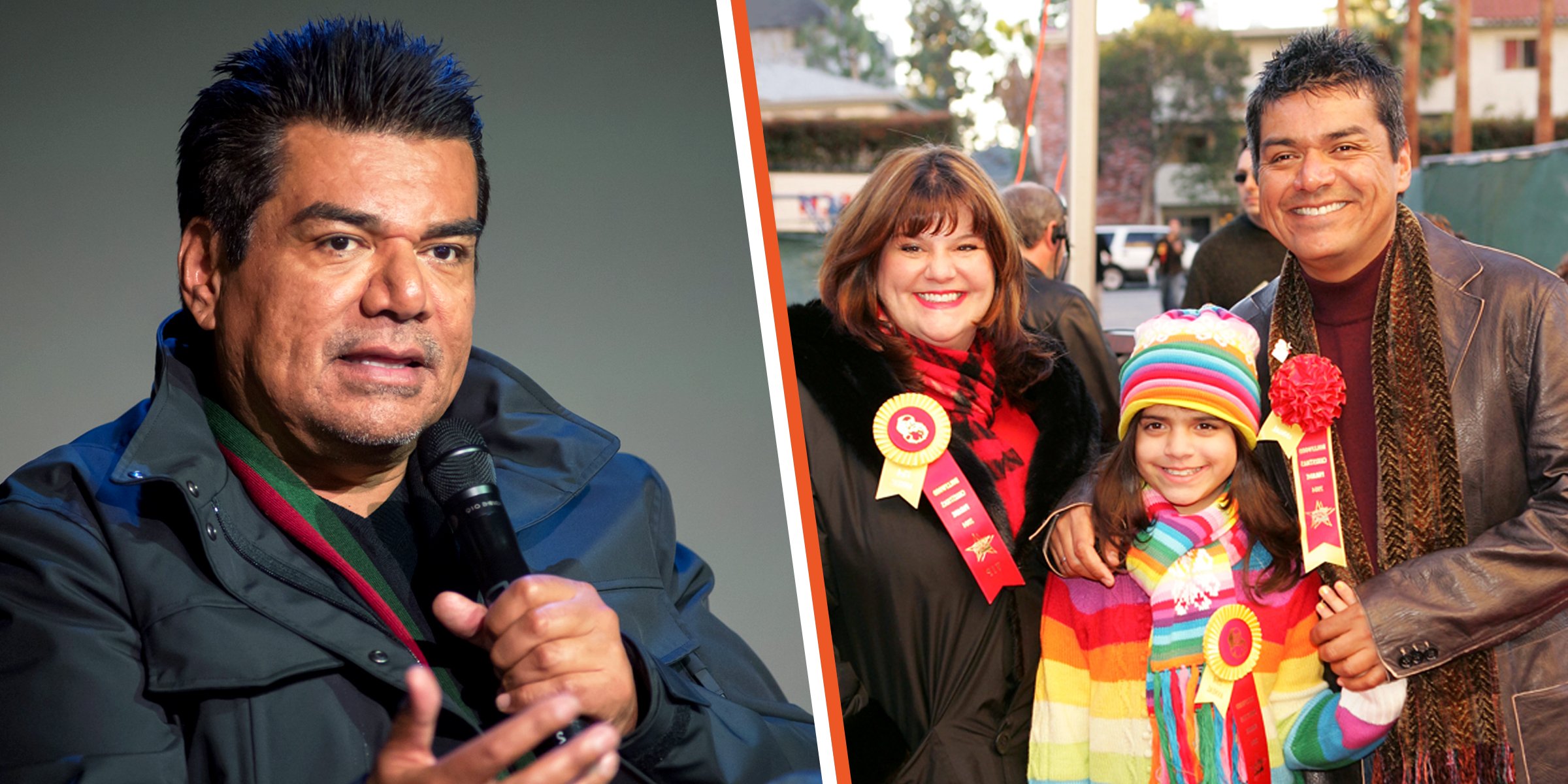 Getty images
George Lopez's Ex-wife Sacrificed an Organ to Save Him & Reminded Him of That before the Divorce
George Lopez is a household name recognized majorly for his unique comedy style. But he also suffered a genetic condition that caused his kidney to deteriorate. His wife saved his life with one of her kidneys and reminded him about it before their divorce.
George Lopez broke into the comedy scenes with shows such as "George Lopez," "Saint George," "The Comedy Get Down," and "The History of comedy," becoming a worldwide sensation.
His observational humor spiced with Latino flavor ensured he paved a path for himself in comedy, and he has been at it for decades. Away from work, the comedian also boasted a successful personal life.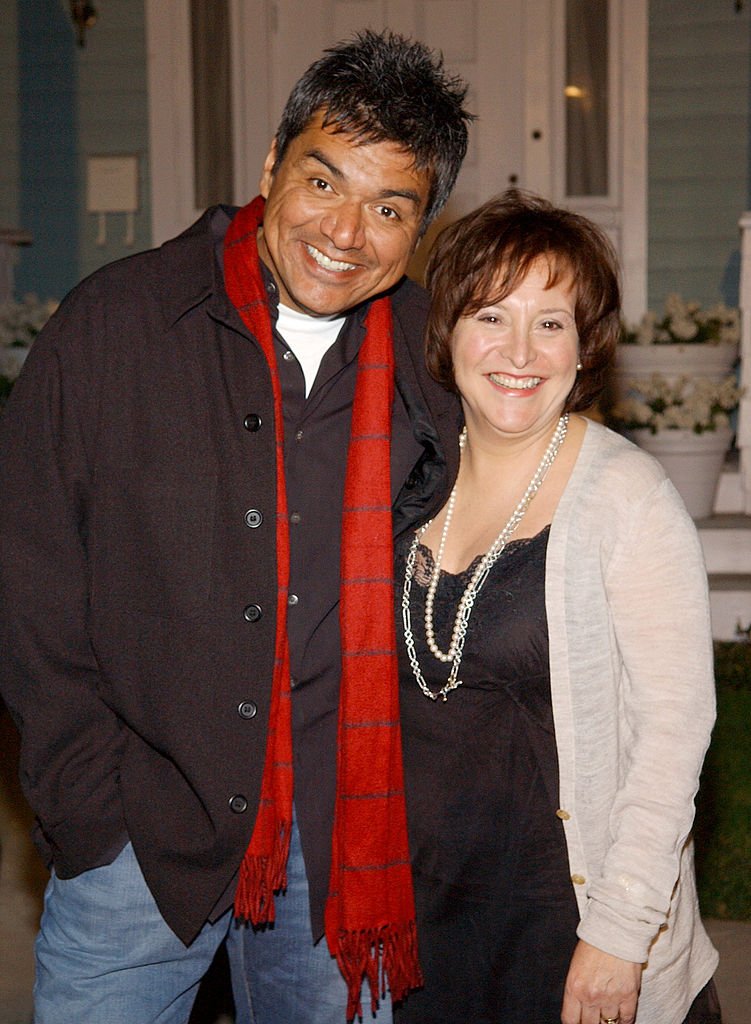 George Lopez and wife Ann Serrano during 2005 ABC Winter Press Tour Party - Arrivals at Universal Studios in Universal City, California, United States. | Source: Getty Images
Lopez married actress and producer, Ann Serrano, in 1993. With acting credits in "Autumn," "Curb Your Enthusiasm," and "Arrested Development," she was a success in her own right.
SERRANO GAVE LOPEZ THE 'GIFT OF LIFE'
The duo came together as their respective careers reached their peaks, so having their daughter, Mayan, in 1996 was a pleasant addition to their already thriving lives.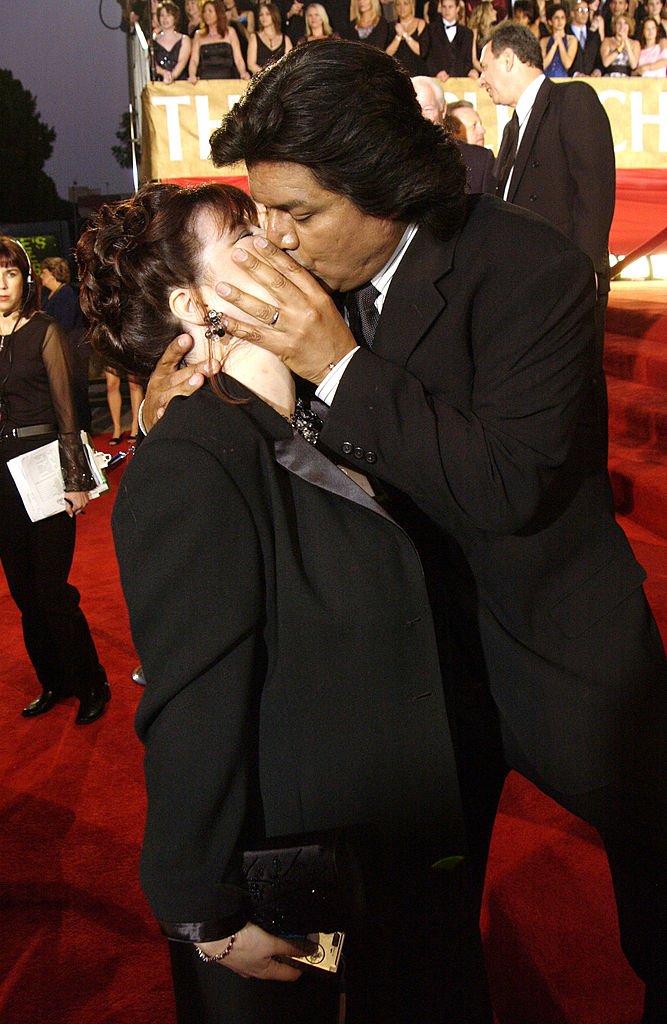 George Lopez and wife Ann Serrano at Pasadena Civic Auditorium in Pasadena, California, United States. | Source: Getty Images
However, despite their combined success, their marriage was not without its challenges. Lopez acknowledged that he had personal struggles, including dealing with alcoholism. He shared: "In my private life, I'm not perfect. I never have been. I've talked about it for years," adding:
"But it's safe to say the old George on the floor of the casino will become the new George who will start to create a better life. That is the way to best serve myself while not hurting those who love me."
But that was not all. Lopez also suffered from a genetic condition that caused his kidney to deteriorate. He needed a kidney donor fast, and when his wife said she'd give him one of hers, he thought she'd been joking. Except she wasn't.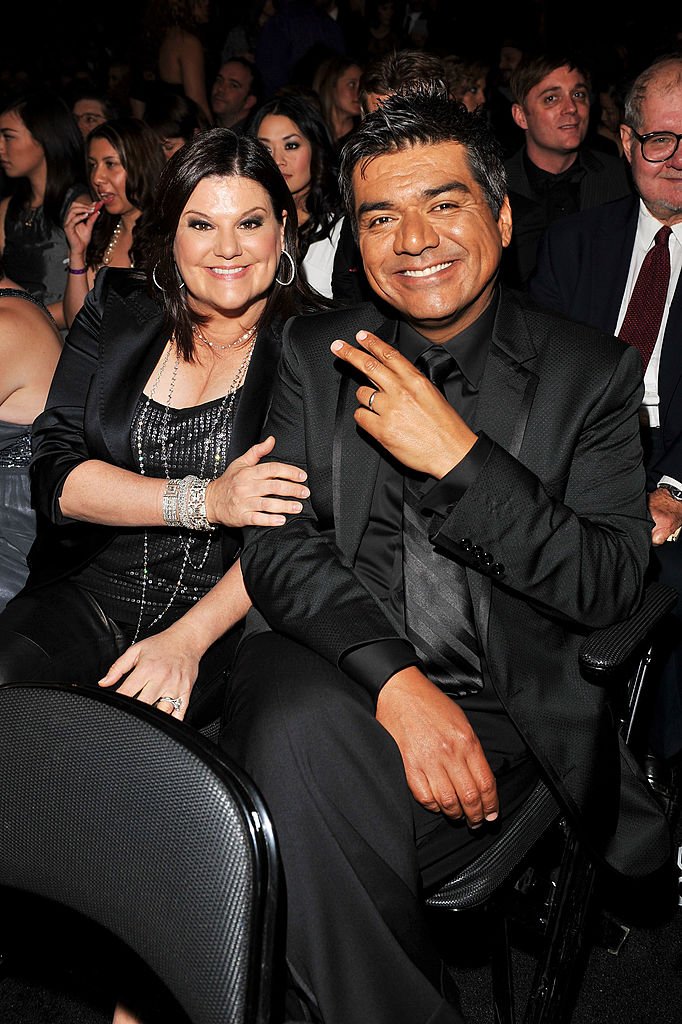 Actor George Lopez and wife Ann Serrano at Staples Center on January 31, 2010 in Los Angeles, California.| Source: Getty Images
One early morning in April 2005, the two were wheeled to their hospital rooms at Cedars-Sinai Medical Center in Los Angeles in readiness for the kidney transplant. Before then, Serrano handed her husband a rosary and a letter.
She would later recall the contents of the letter saying: "I wrote that I was doing this out of love and that I had faith in the operation. To me, this was about us, about our daughter, Mayan," then added:
"But George, he comes from a very dysfunctional family, a horrific childhood. It was hard for him to accept that someone would give him the gift of life."
Comedian George Lopez and wife Ann Serrano at the 2009 ALMA AWARDS at Rolls Royce Hall on September 17 2009 | Source: Getty Images
Fortunately, the procedures were successful, and after two and a half hours for Serrano and five for Lopez, they both emerged alive and healthy from their operating rooms. However, Lopez could not stop the tears. He recalled:
"I was crying. I thanked her, and I told her I loved her. I was more concerned about her than I was about myself."
"I can't pay her back, but what I can do is make her as happy as she thought I would when we first got married." He told People. If their bond hadn't been strong before, this act of kindness from his wife strengthened their marriage. However, things took a turn for the worse in 2011.
THE SHOCKING SPLIT AND DIVORCE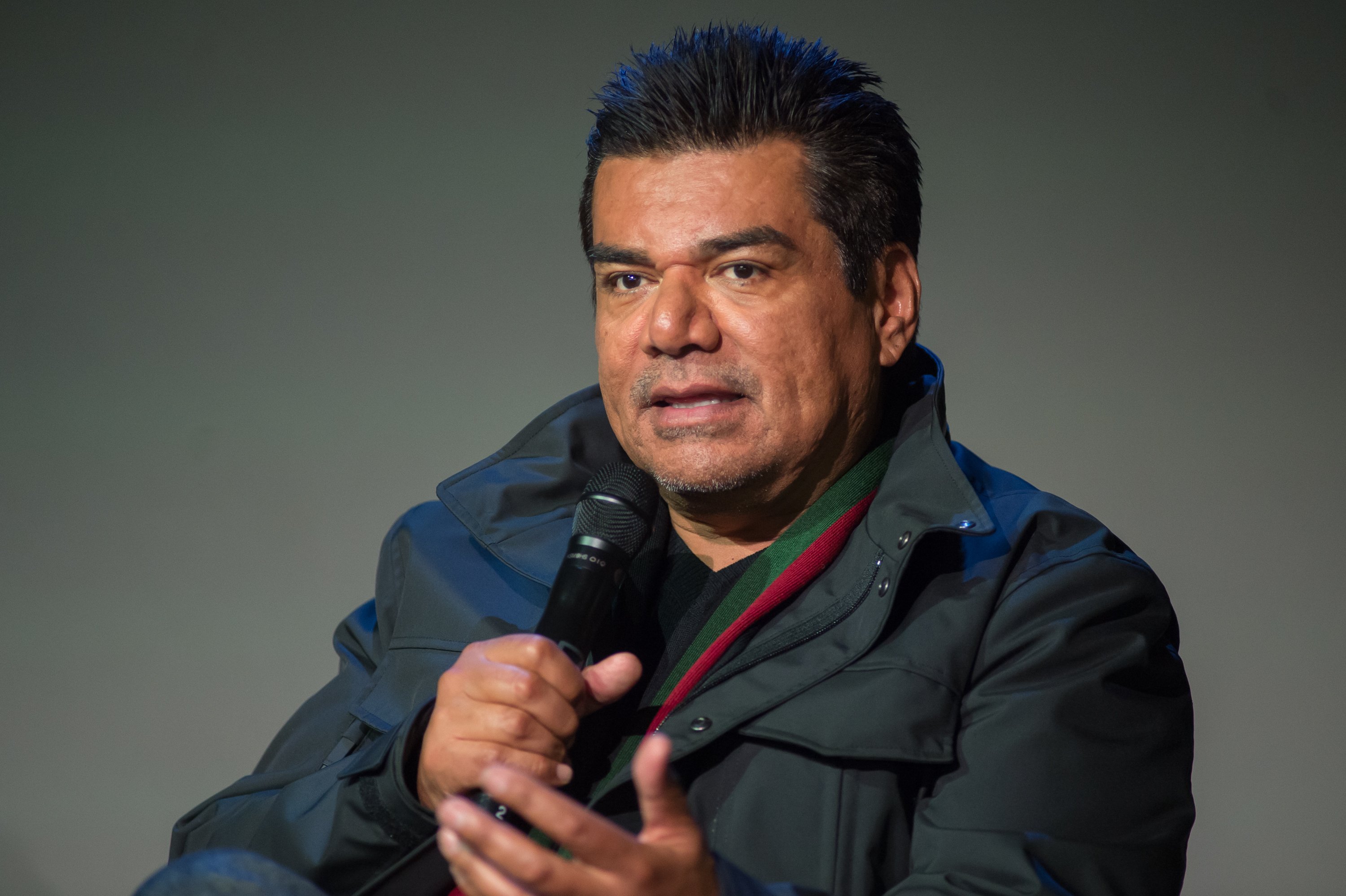 Comedian George Lopez at the Apple Store Soho on January 14 2015 in New York City | Source: Getty Images
Theirs was a 17-year run before they decided to call it quits. The marriage, by Hollywood standards, was one of the strongest, and it was hence a shock to many when they announced that they would be splitting up.
While the sad announcement only showed another celebrity couple running its course, it was also shocking to learn that they had been working out the details of their split "for a long time" before the September 2010 announcement.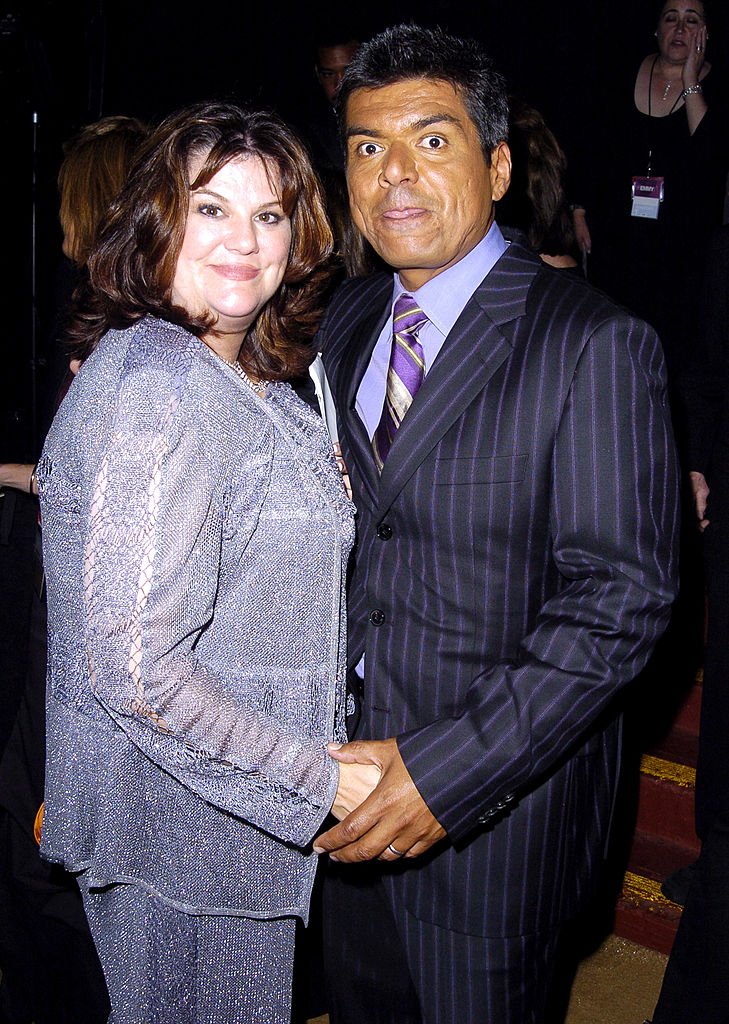 George Lopez and Ann Serrano at The Shrine Auditorium in Los Angeles, California, United States. | Source: Getty Images
Serrano filed for divorce, citing irreconcilable differences, and in July 2011, their divorce became final. However, they would remain partners in a charitable foundation and friends for the sake of their daughter. They said in a statement, following their split, as Distractify reports:
"The decision is amicable and by mutual agreement. They remain dedicated parents and committed partners in business and their philanthropic organization, The Lopez Foundation."
Divorce is never easy, but it was especially difficult for the comedian and his wife. Serrano had gifted him "life," which, to many, meant their marriage was without blemish.
Lopez opened up to Piers Morgan, saying he faced criticism for the split, and despite deserving some of it, he often felt condemned due to people's expectations for their marriage.
He also disclosed that the topic of his kidney came up when they first started talking about divorce, with his wife reminding him that he gave her the "gift of life."
LOPEZ'S DAUGHTER AND LIFE AFTER DIVORCE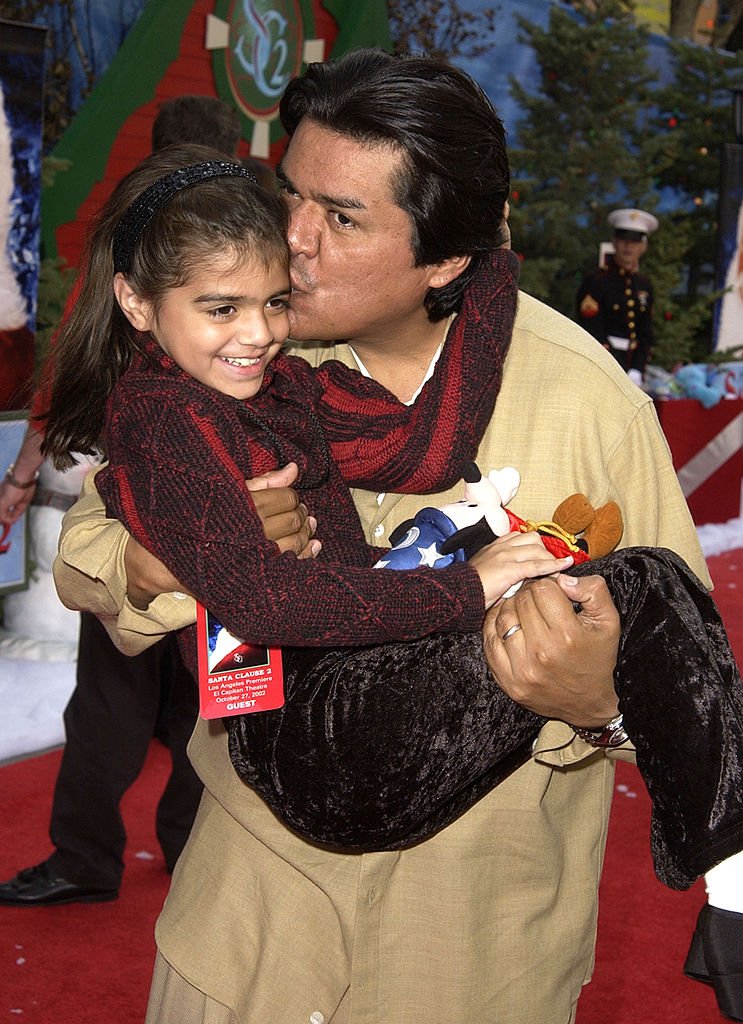 George Lopez and daughter Mayan during "The Santa Clause 2" Premiere at El Capitan Theatre in Hollywood, California, United States. | Source: Getty Images
Mayan Lopez was only 15 when her parents divorced. Today, she has followed in her parents' footsteps and become an actress. She debuted her acting career when she appeared as Jackie on an episode of her father's show "George Lopez" at 11.
She has since appeared in the films "Mr. Troop Mom," "Handsome: A Netflix Mystery Movie," "TMI Hollywood, Jersey," "Kill Her! Mata La!" and also on an episode of "Celebrity Family Feud" in 2017.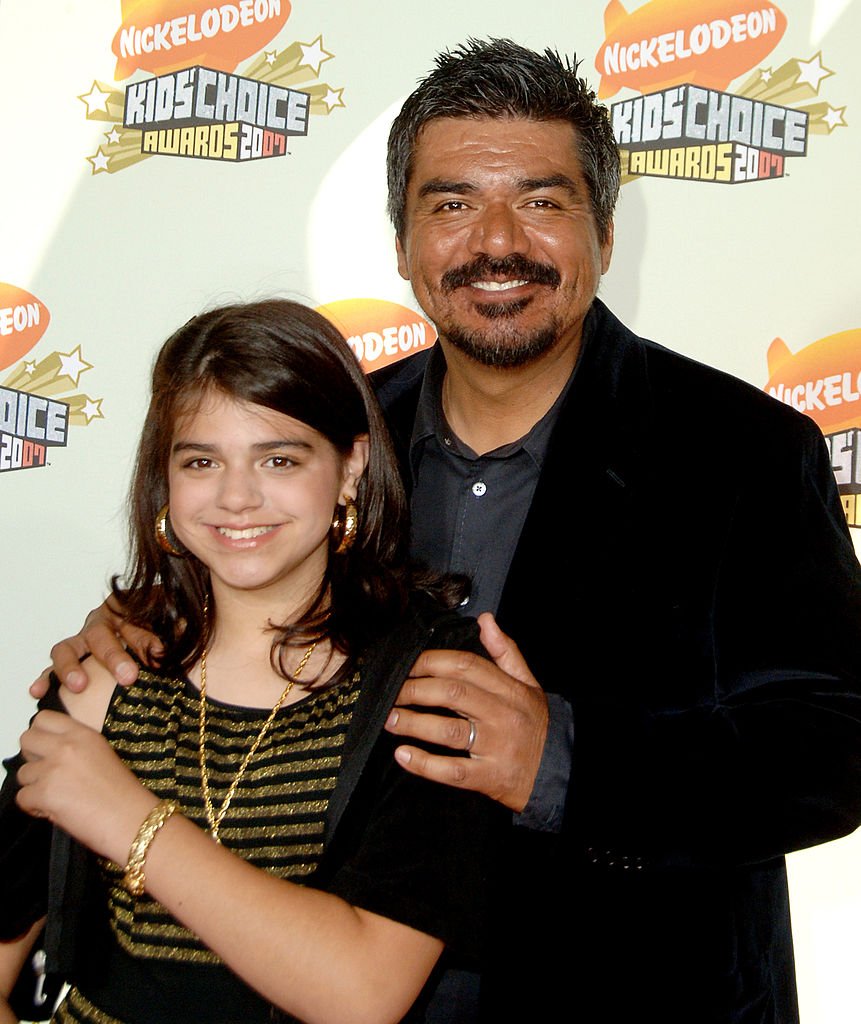 George Lopez and daughter Mayan Lopez at Pauley Pavilion - UCLA in Westwood, California, United States. | Source: Getty Images
While not much information is available about her personal life, it is evident that she has remained close with her father. Unlike many other celebrity kids, she is not spoilt. Lopez explained the theory behind Mexican parenting on one of his shows, as Distractify reports:
"They raise us to be tough. That's why our kids are not spoiled."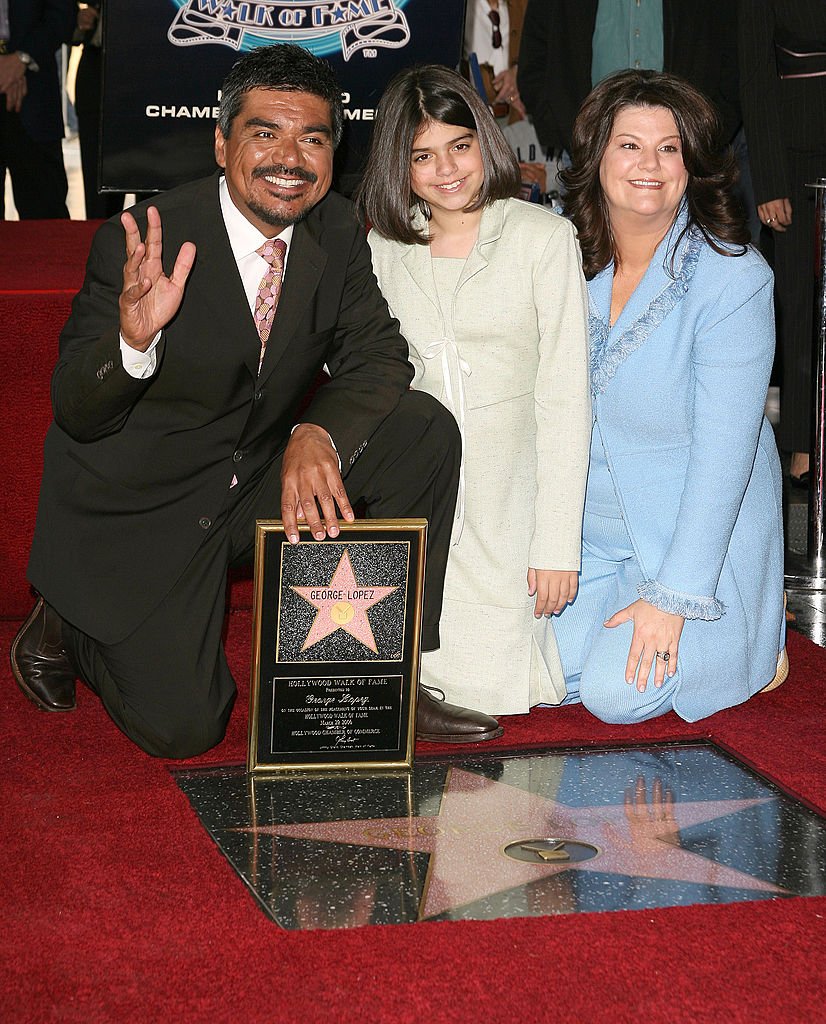 George Lopez and daughter Mayan with wife Anna Lopez | Source: Getty Images
Currently, the father-daughter duo is preparing to co-star in a new scripted comedy project, "Lopez vs. Lopez." Mayan could not hide her excitement at the prospect of working alongside her father and wrote on her Instagram, as DailyMail reports:
"I cannot put into words my excitement and gratitude for this upcoming adventure with my dad."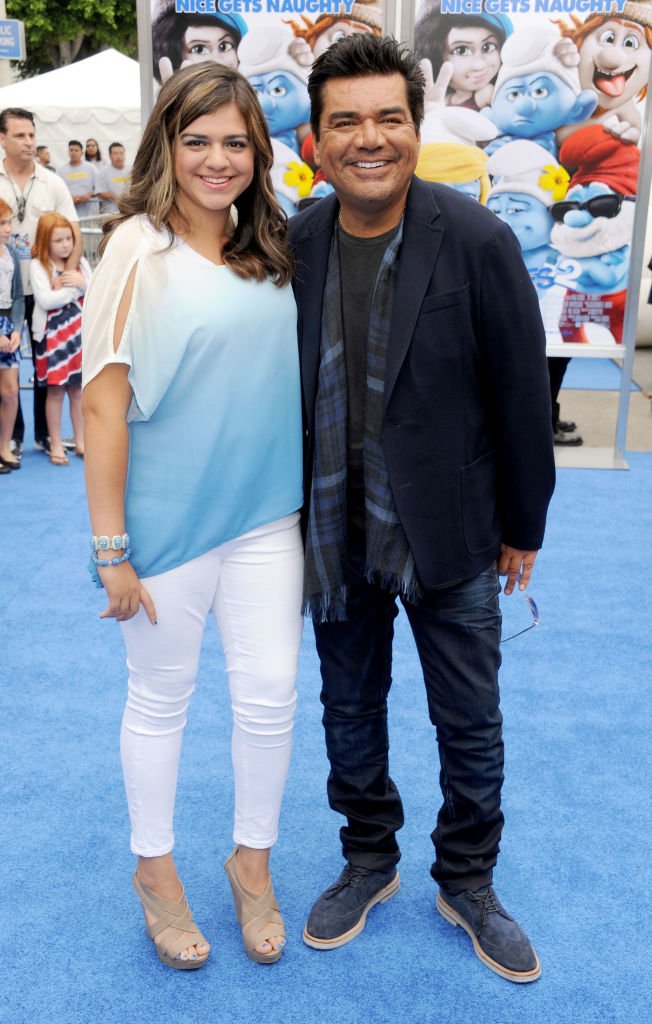 Actor George Lopez and daughter Mayan Lopez at Regency Village Theatre on July 28, 2013 in Westwood, California. | Source: Getty Images
The forthcoming multi-camera series, which will air on NBC, will focus on the trials and tribulations of a working-class family in modern-day America. Lopez will act as the executive producer, while Mayan will be a producer.
Please fill in your e-mail so we can share with you our top stories!