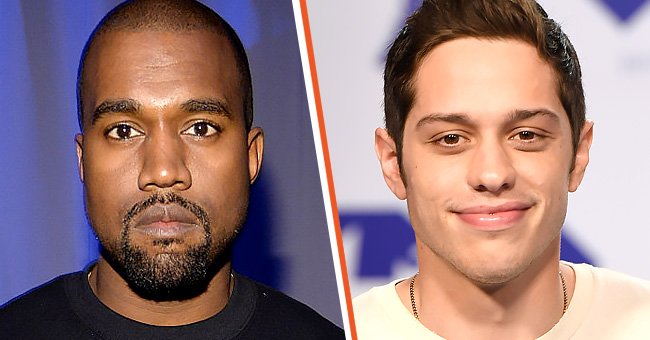 Getty Images
Pete Davidson Responds to Reported Harassment From Kanye West - Why do the Stars Have Beef?
Pete Davidson has responded to Kanye West's reported harassment, and he chose to address the issue on comedy specials he made for the first time after three years. Why are they still at loggerheads? Keep reading to find out.
On Friday, April 29, Pete Davidson made two Netflix comedy specials where he talked about Kanye West.
It was his first time publicly addressing the rapper, so it got a lot of attention from fans who kept tabs on the feud between the two.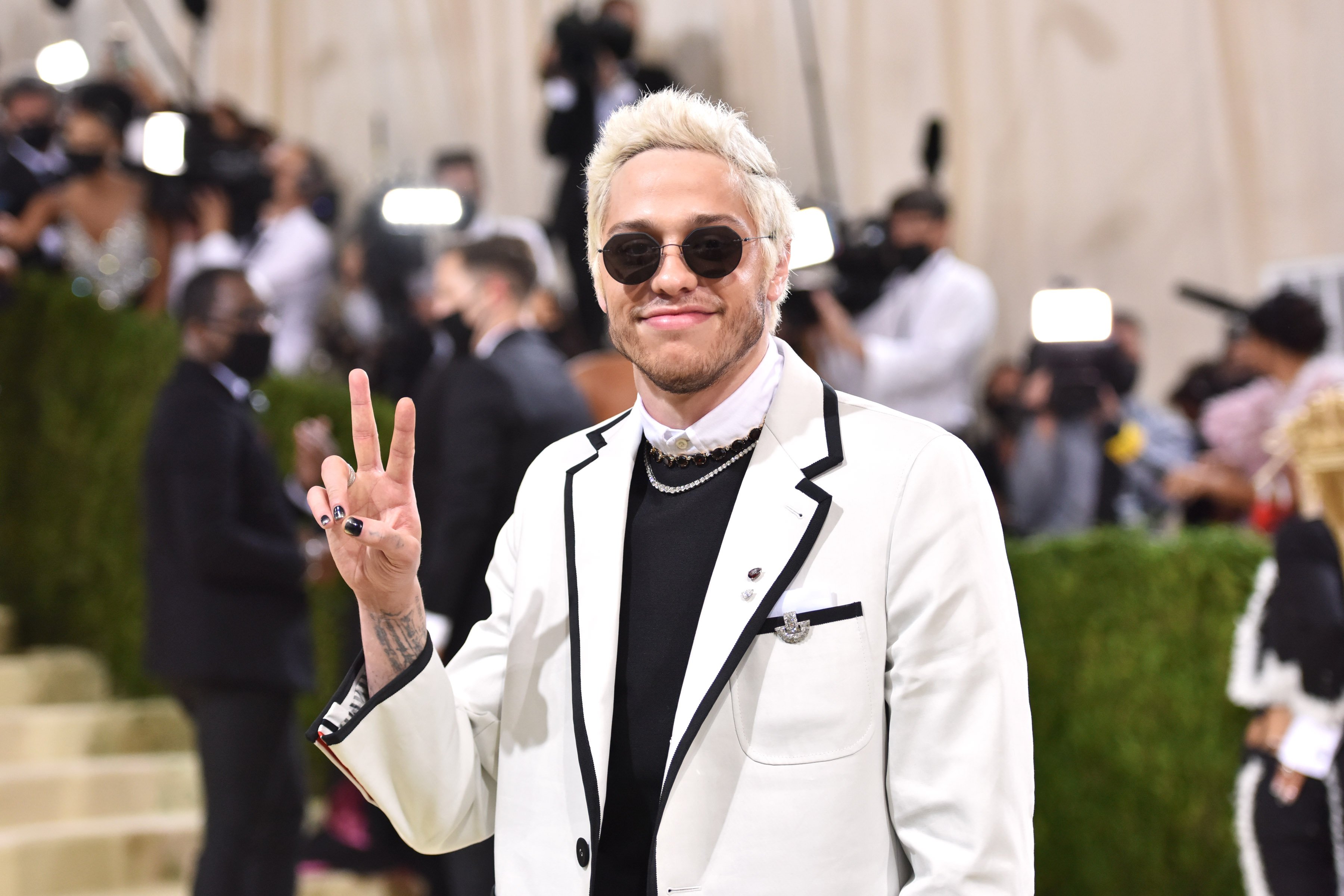 Pete Davidson attends the 2021 Costume Institute Benefit - In America: A Lexicon of Fashion at the Metropolitan Museum of Art on September 13, 2021 in New York City. | Source: Getty Images
Davidson was kept busy doing back-to-back sets for his "Pete Davidson and Best Friends" shows at the Fonda Theater in Los Angeles on Friday for the Netflix Is a Joke Festival.
It was his first stage appearance three years after staying silent, even during the pandemic when people were locked in their houses with their creativity. This meant that many people were looking forward to hearing what he had to say — especially about Kanye West.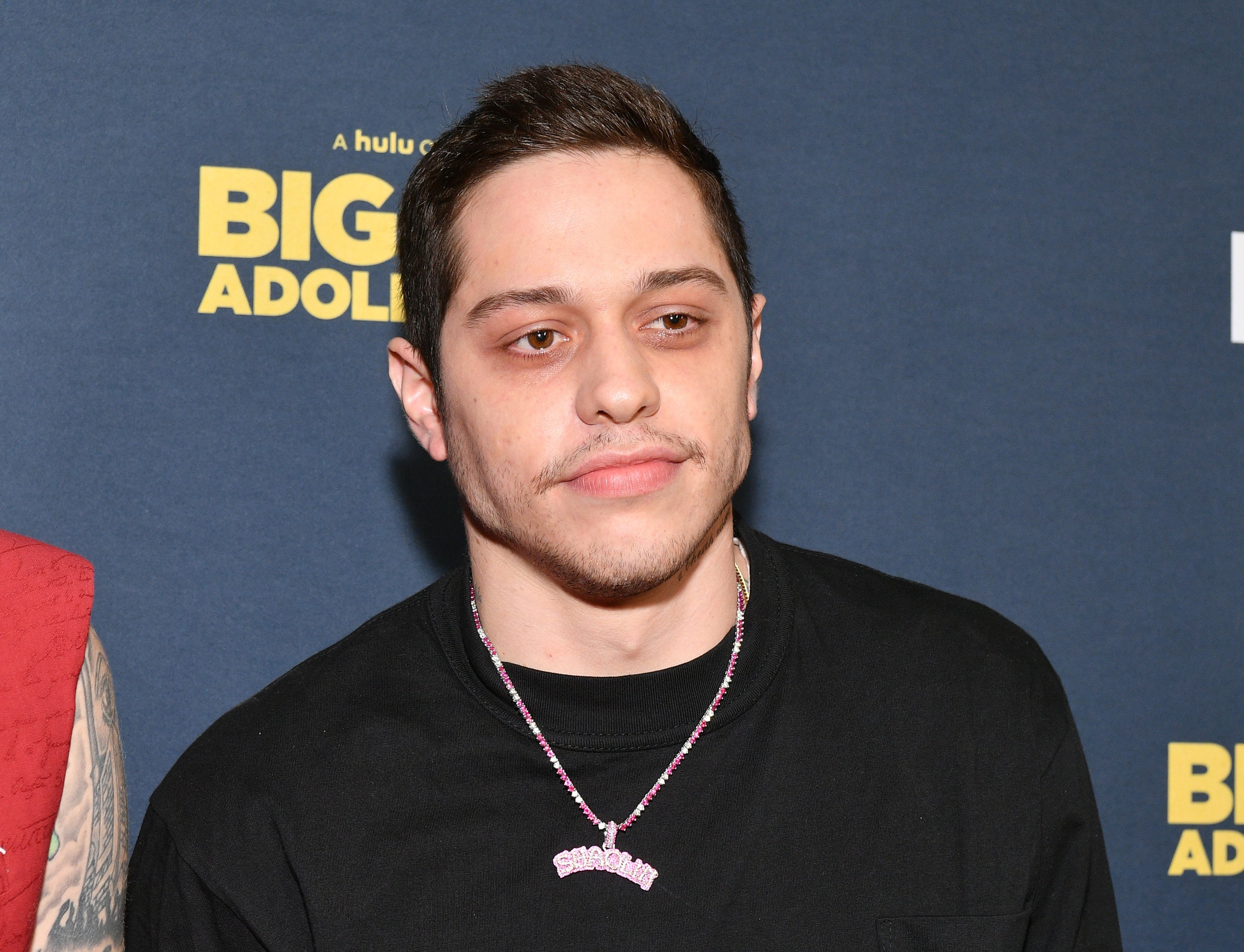 Pete Davidson attends the premiere of "Big Time Adolescence" at Metrograph on March 05, 2020 in New York City. | Source: Getty Images
WHY HAVE KANYE WEST AND PETE DAVIDSON BEEN FIGHTING?
Kardashian and West started having trouble in December 2020 when she posted a picture that captured her without her wedding ring. Later on, sources revealed that the two had been in a big fight earlier that month and that West was "sad but okay."
By January, Page Six revealed that the pair were getting divorced, and it became apparent that there was trouble in paradise because West had apparently started speaking to divorce lawyers.
As of April 2021, the pair were knee-deep in divorce proceedings, and they both cited irreconcilable differences as the reason for the separation.
The drama continued through the year, with West fluctuating between wanting out and keeping his family intact and Kim regretting what her third failed marriage was.
In November, rumors that she was dating Davidson surfaced online, and West's campaign to make things work between them was renewed even as Kardashian doubled down on the fact that she was single.
Later in December, she filed documents requesting to be "legally single," but apparently, West's party was unresponsive.
That same month, he bought a modest mansion above the asking price just because it was opposite the house they had shared while married.
After several months, a judge finally granted Kardsahian the permission to change her status to single in March 2022 after she pleaded that the drawn-out drama was messing with her emotional health.
It turned out that Kardashian and Davidson were indeed seeing each other, and they made their first red carpet appearance on April 30.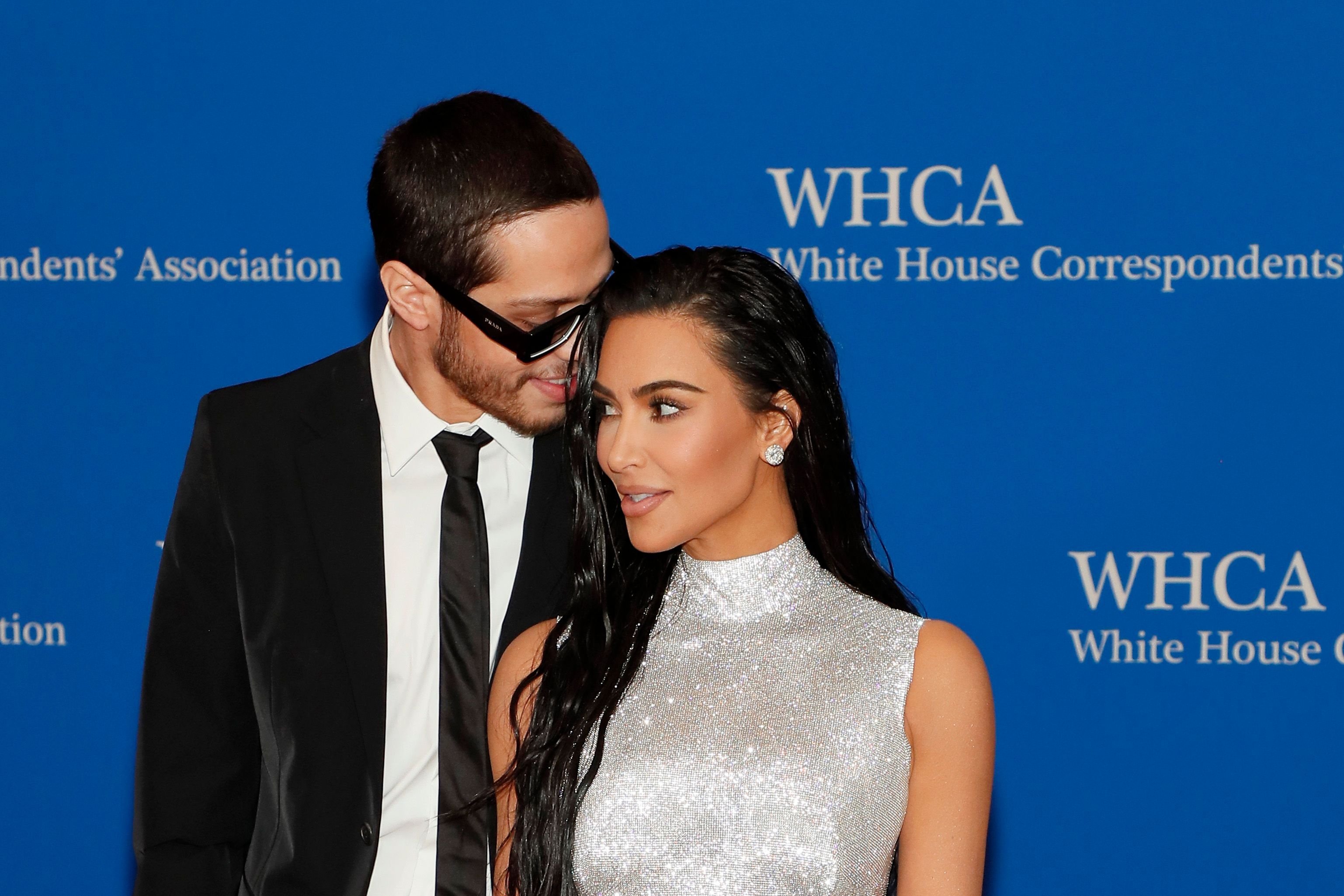 Pete Davidson and Kim Kardashian at the 2022 White House Correspondents' Association Dinner at Washington Hilton on April 30, 2022 in Washington, DC. | Source: Getty Images
Still, things were far from peachy — not with West busy spreading damaging rumors aimed at embarrassing Davidson.
It started with him threatening the comedian on his "Eazy" track, then gravitated to calling him a junkie and threatening to have him beaten up.
After that, he told anyone who would listen that Davidson had AIDS, which disturbed those close to the comedian.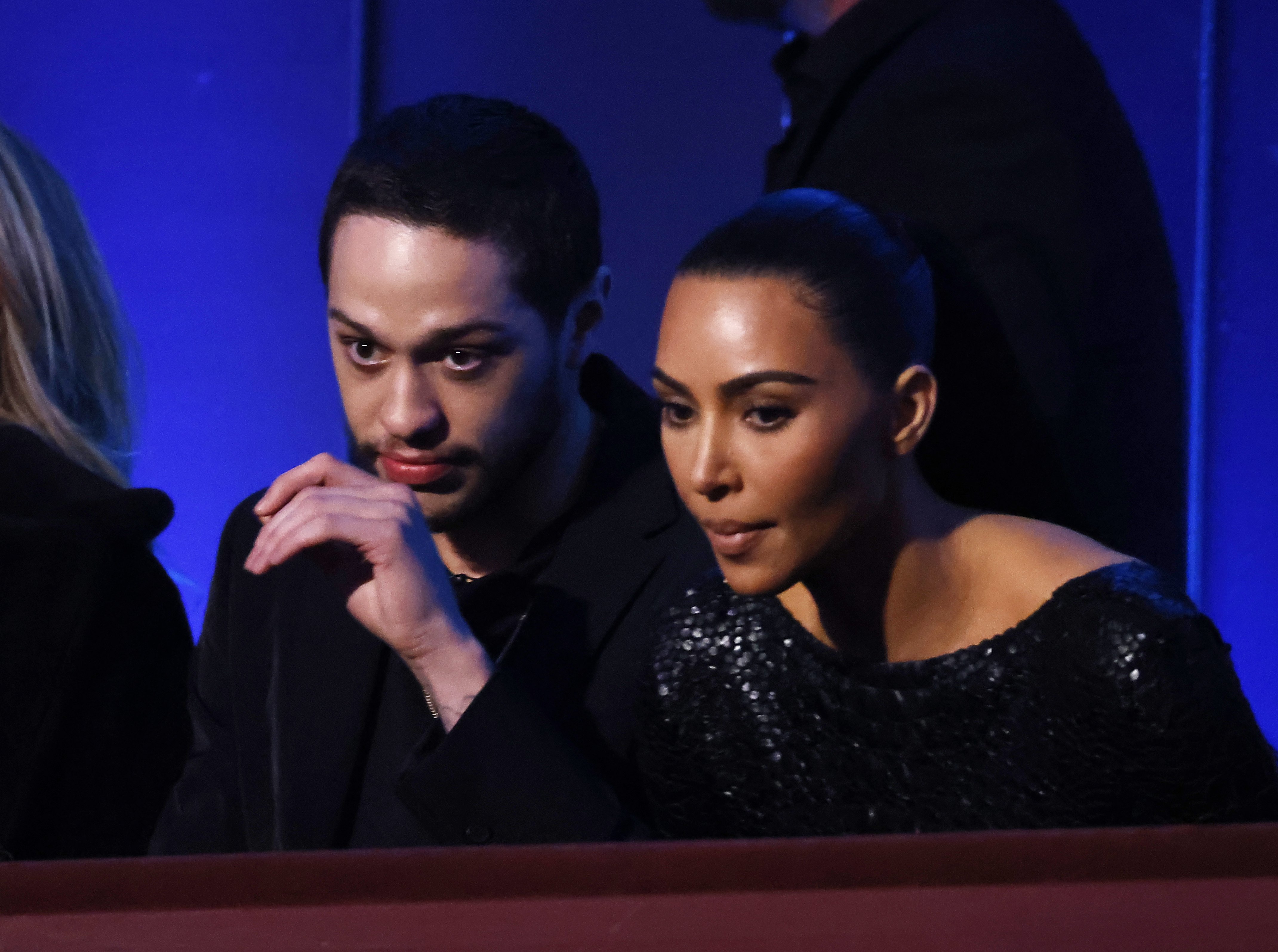 Pete Davidson and Kim Kardashian at the 23rd Annual Mark Twain Prize For American Humor at The Kennedy Center on April 24, 2022 in Washington, DC. | Source: Getty Images
HOW DID PETE DAVIDSON RESPOND TO KANYE WEST?
Given all that drama, Davidson was expected to break his silence publicly, but some sources claimed that he chose to remain quiet out of respect for Kardashian.
For this reason, people started looking forward to hearing what he would say about everything when he finally made a public appearance.
His first was at the Netflix stand-up shows he headlined during the recently concluded Netflix Is A Joke festival, and ears were keyed in to catch even the slightest West talk, and Davidson did not disappoint.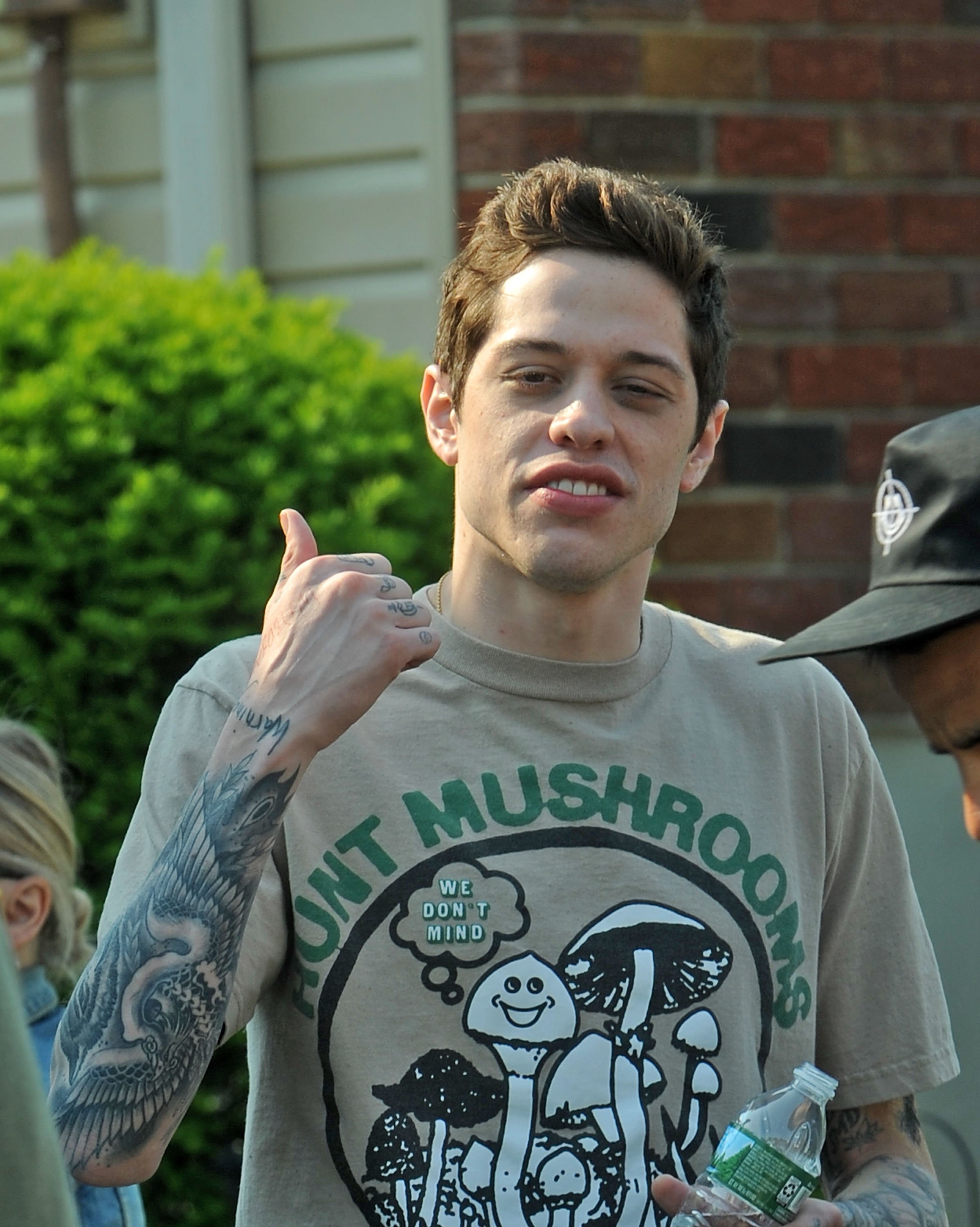 Pete Davidson on set for "Untitled Judd Apatow/Pete Davidson Project" aka "Staten Island" on June 3, 2019 in New York City. | Source: Getty Images
He began by talking about the alleged AIDS scare that Kanye facilitated, saying, "I had an AIDS scare this year," before joking that because the rapper is such a "genius," he had to visit his doctor for a check-up.
The comedian also made references to West's public harassment of Kardashian, which included him sending her a truckload of roses.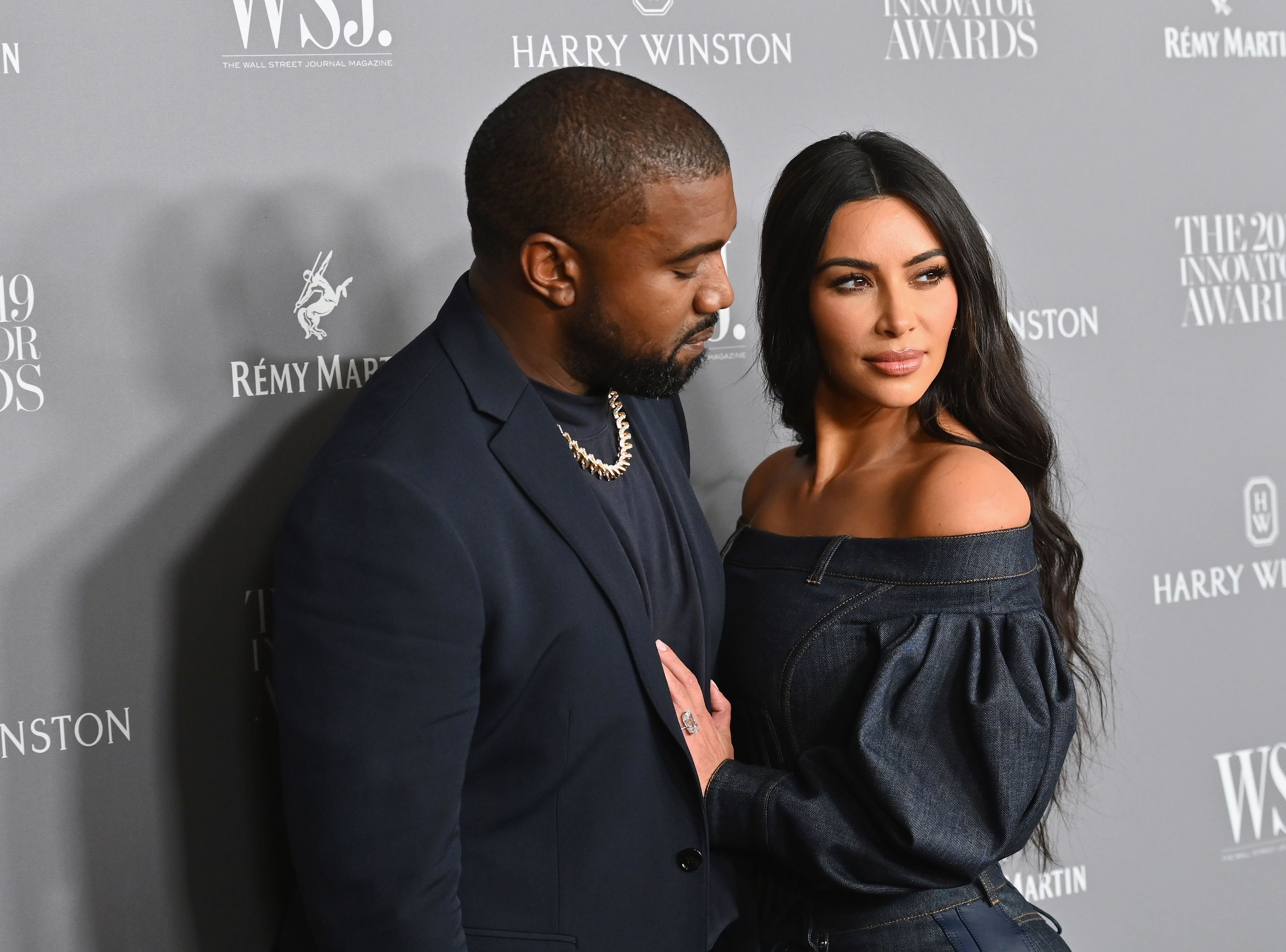 Kim Kardashian and husband Kanye West attend the WSJ Magazine 2019 Innovator Awards at MOMA on November 6, 2019 in New York City | Source: Getty Images
Davidson pointed out how it was similar to the classic film, "Mrs. Doubtfire," about a man who pretended to be a housekeeper just to spend more time with his kids. Davidson said:
"Am I the only one who secretly hopes Kanye will go full Mrs. Doubtfire?"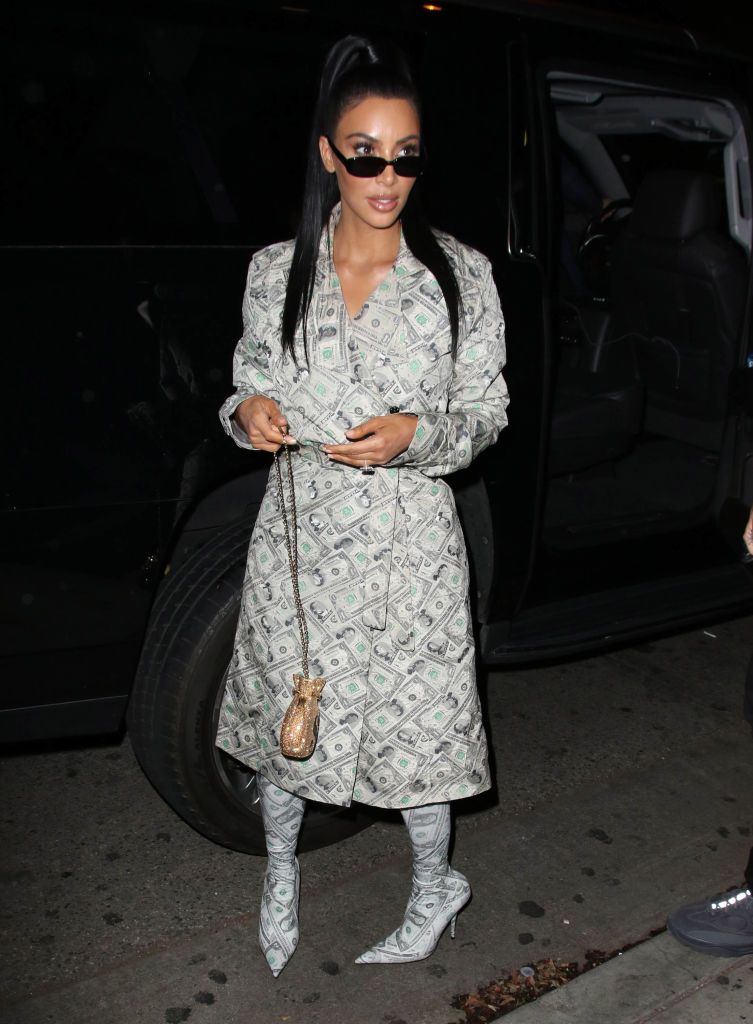 Reality star Kim Kardashian spotted on September 27, 2018 in Los Angeles. | Source: Getty Images
As the show went on, the talented showman also made jokes about his other A-list friend, referencing Chris Rock, who had gotten a resounding slap from Will Smith at the Oscars, and himself for getting his head chopped off in a music video.
Aside from all he said at the festival, Davidson has only been known to reply to West once, and that was via a private text he sent to the rapper in an attempt to get him to stop his harassment of Kardashian, who was described as a great mom.
A POSSIBLE END TO THE NASTY FEUD
West's behavior towards Davidson and Kim got him suspended from Instagram for 24 hours last month, and his performance was removed from the Grammys.
Following that, the rapper seems to have had a change of heart, and according to sources close to Kardashian, he has promised to stop the harassment and go away to get help for the sake of their kids.
According to the source, it is unclear if he plans to go into a treatment facility because he still wants to be close to his kids. One thing is clear, though; the rapper is fully ready to co-parent his kids with Kardashian.
Please fill in your e-mail so we can share with you our top stories!