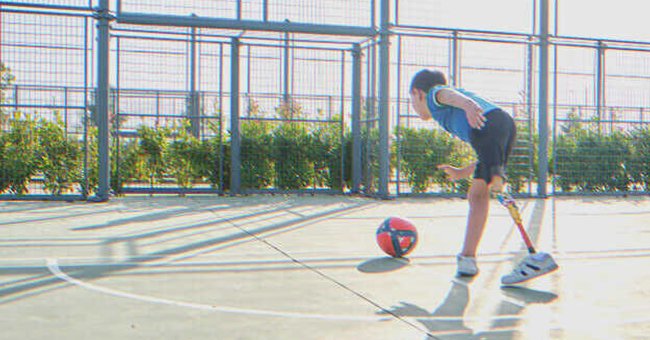 Shutterstock
Boy with Prosthesis Is Denied by Soccer Team, Next Day Captain Personally Invites Him to Join – Story of the Day
The new boy in class dreamed of becoming the most accomplished goalkeeper as he walked to the football pitch. But after seeing his prosthetic leg, the team captain turned him down without knowing the boy's background.
Anybody passing by the school's football grounds wouldn't miss noticing Jake Harvey and his gang chitchatting about soccer. The boys lived and breathed the game and always made sure they only selected those that had the physique and tactics to represent their team.
One day, the team's "Head," as they called him, Jake, was busy playing soccer with his friends when a newcomer in their class walked over. When the little boy called out saying he was ready to play, Jake's team paused and turned in disbelief, staring at the boy's prosthetic leg.
"Dude, how on earth will he play for us with that leg? Huh, sorry… without a leg?!" one of the guys mocked. Jake was furious and walked over to the boy, unaware of who was watching.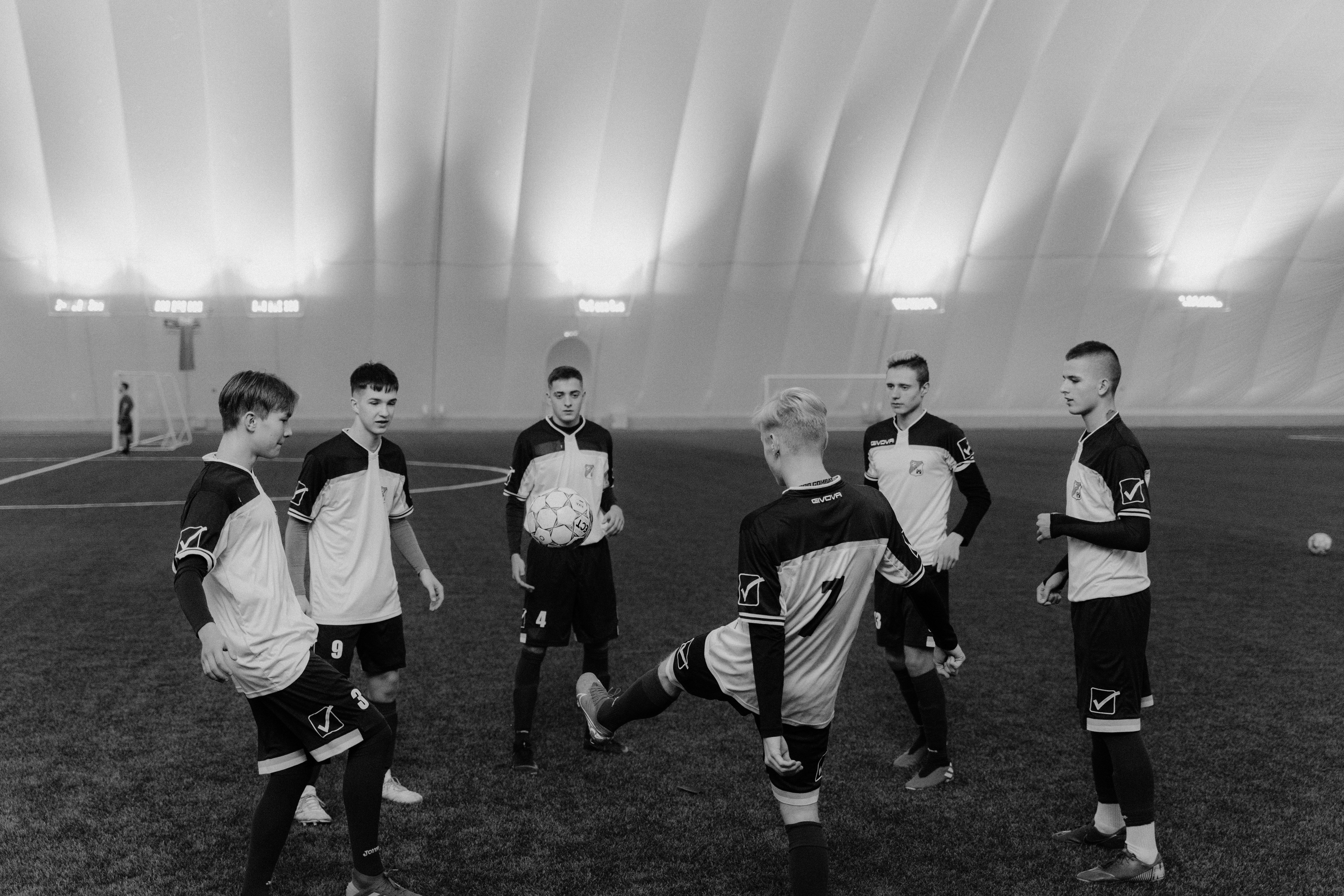 As team captain, Jake made sure he only had the best players on his soccer team. | Source: Pexels
In early October, Jake discussed something serious about inviting newcomers to their soccer team. "We only need the best of the best…you get what I mean?" Jake had told his friends. "We have to build our team with a couple of attackers and a keeper."
Since two guys in Jake's class that were a part of his team quit due to relocation to another state, he wanted a few more players on his team. And, of course, he wanted only the best.
"I must say… you're too bold even to think you could kick that ball with this artificial leg!"
A few days later, the boys had a match against a senior class in school. While discussing the tactics, it was only up to Jake to decide who took which position.
"Aaron, you are the midfielder. Jacob takes defending, and…." he explained.
As team captain, Jake often boasted how he would still score goals if he played. "That's child's play if I were on the field!" he bragged.
Ever since Jake joined, the fate of his soccer team had changed for good. He not only defined their strength but also made sure they took home a trophy. As the boys discussed, the bell rang, and they marched to their class.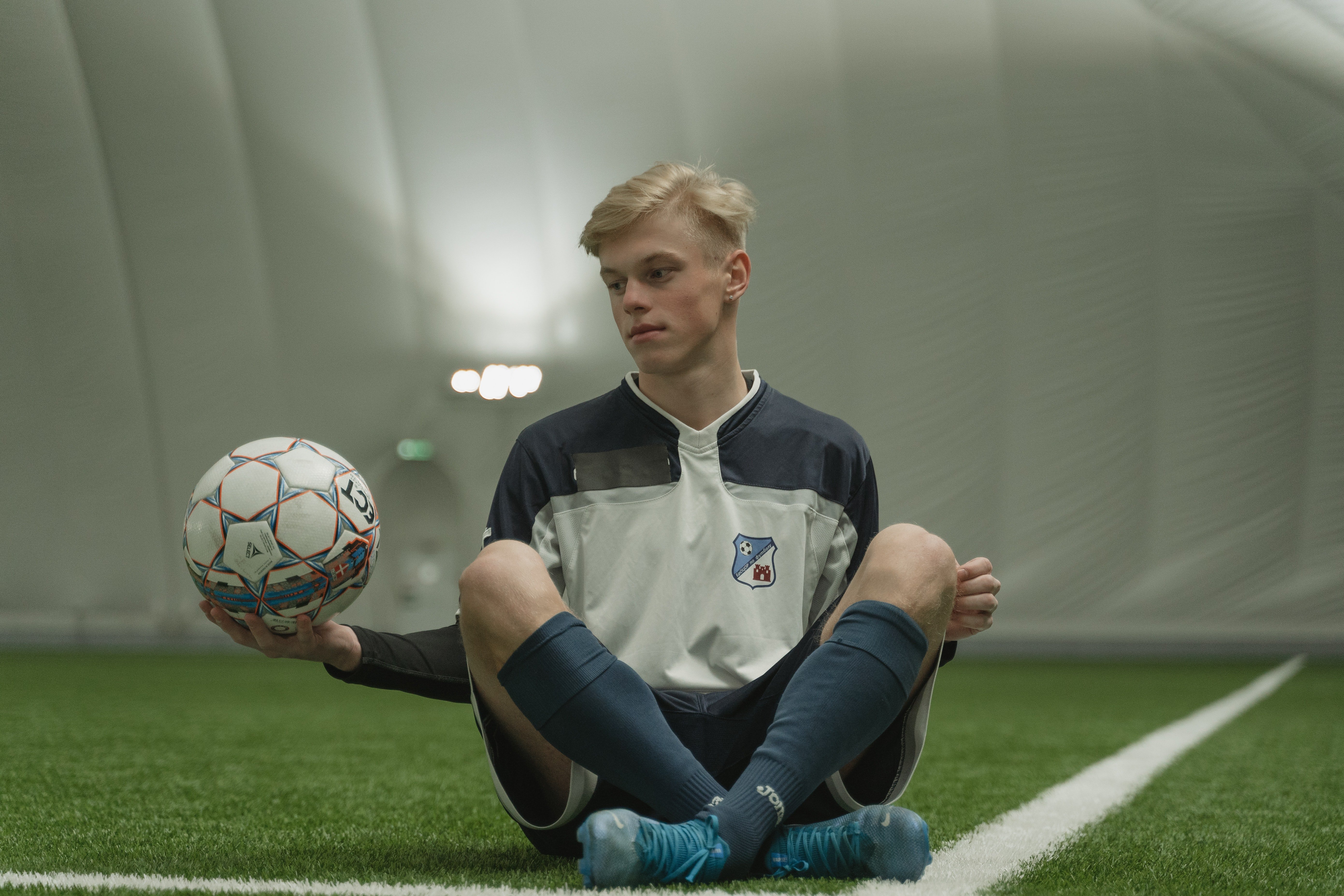 Jake always decided his teammates' positions on the field. | Source: Pexels
"Huh, where is Mr. Andrews? I hope he hasn't forgotten it's his chemistry class," Jake exclaimed. The class giggled and was noisy when they heard footsteps outside the classroom.
"People, sshhhh! Guess he's come," one of the boys shouted. Mr. Andrews entered the classroom and greeted everyone. He looked at the door, but nobody was there. The boys looked out and wondered what kept the old teacher busy.
"Hey, Sam… come in. This is your new class," Mr. Andrews called out. The boys realized it was a newcomer and eagerly waited to see who it was. A boy entered the class. He was short and looked nervous.
"Meet Sam," Mr. Andrews introduced him to the class. "He is from Hawaii and has joined our school."
Jake and the others waved to Sam, who looked uncomfortable seeing everyone stare at him. But he smiled and said, "Hi everyone!" and walked over to the empty seat the teacher showed him.
"Whoa… what's wrong with him? Why is he walking like that?" Jake murmured to his friend. As Sam limped on one leg to his bench, his classmates stared at him, mumbling things.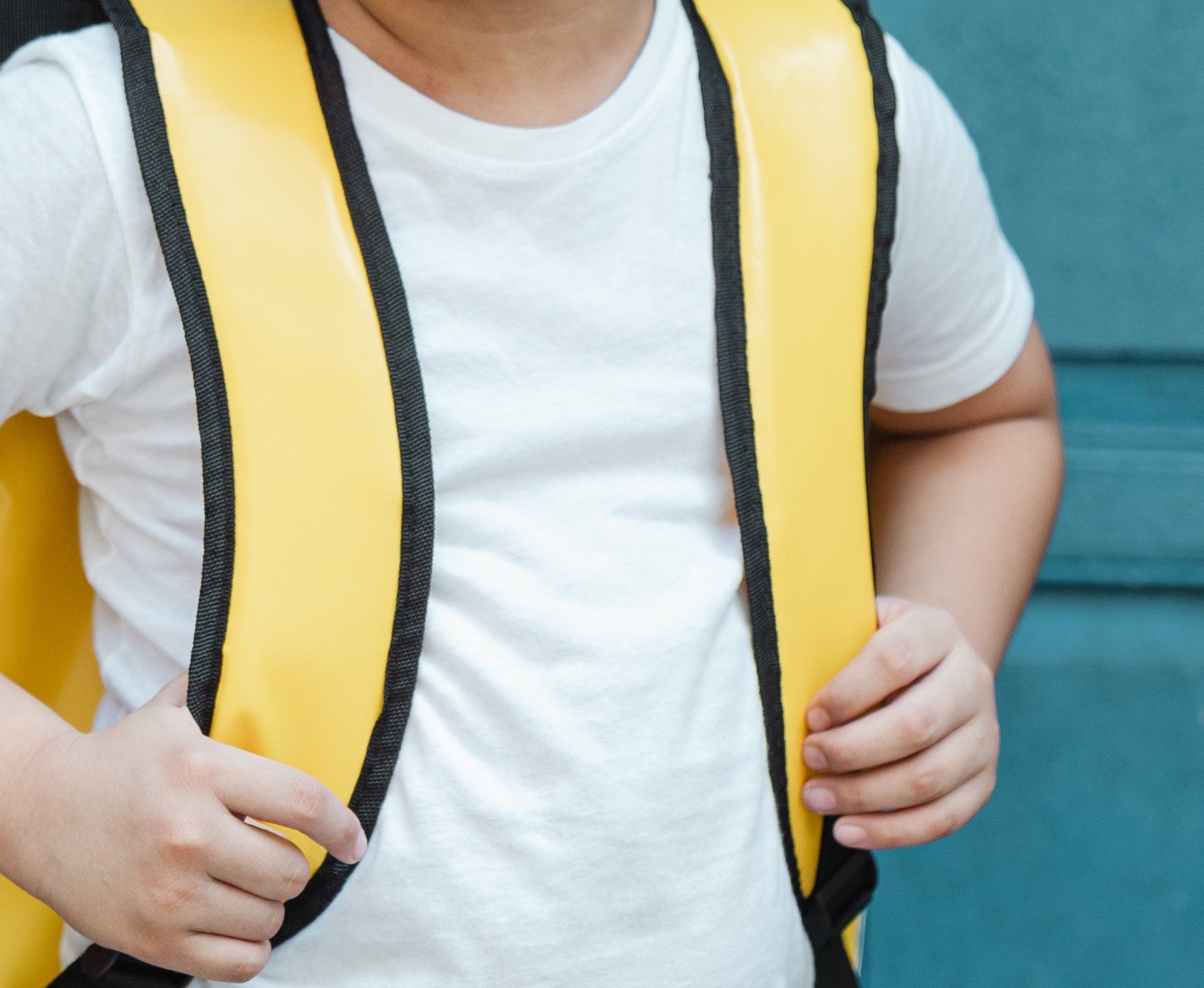 Sam was a newcomer in Jake's class. | Source: Pexels
In between their class, the students randomly turned to Sam to find out what was wrong with him.
"Okay, class. See you around tomorrow. And Stephen, I hope you submit your assignment before I mark a delay," the teacher said as he exited the class after the bell.
Jake and his friends rushed to Sam. "Hey, we're looking for newcomers to join our soccer team. Do you mind coming for a screening?" Jake asked Sam.
Sam was excited, and his eyes lit up. "I'd love to. I love soccer, and I…" Sam replied.
"Okay then, see you around soon," Jake chimed in and went out with the boys giggling.
Sam was delighted, assuming this would help him make new friends and also showcase his talent in the game. After the last class ended, he changed into his shorts and T-shirt and happily walked over to the field, while everyone who passed by him looked at him differently and whispered.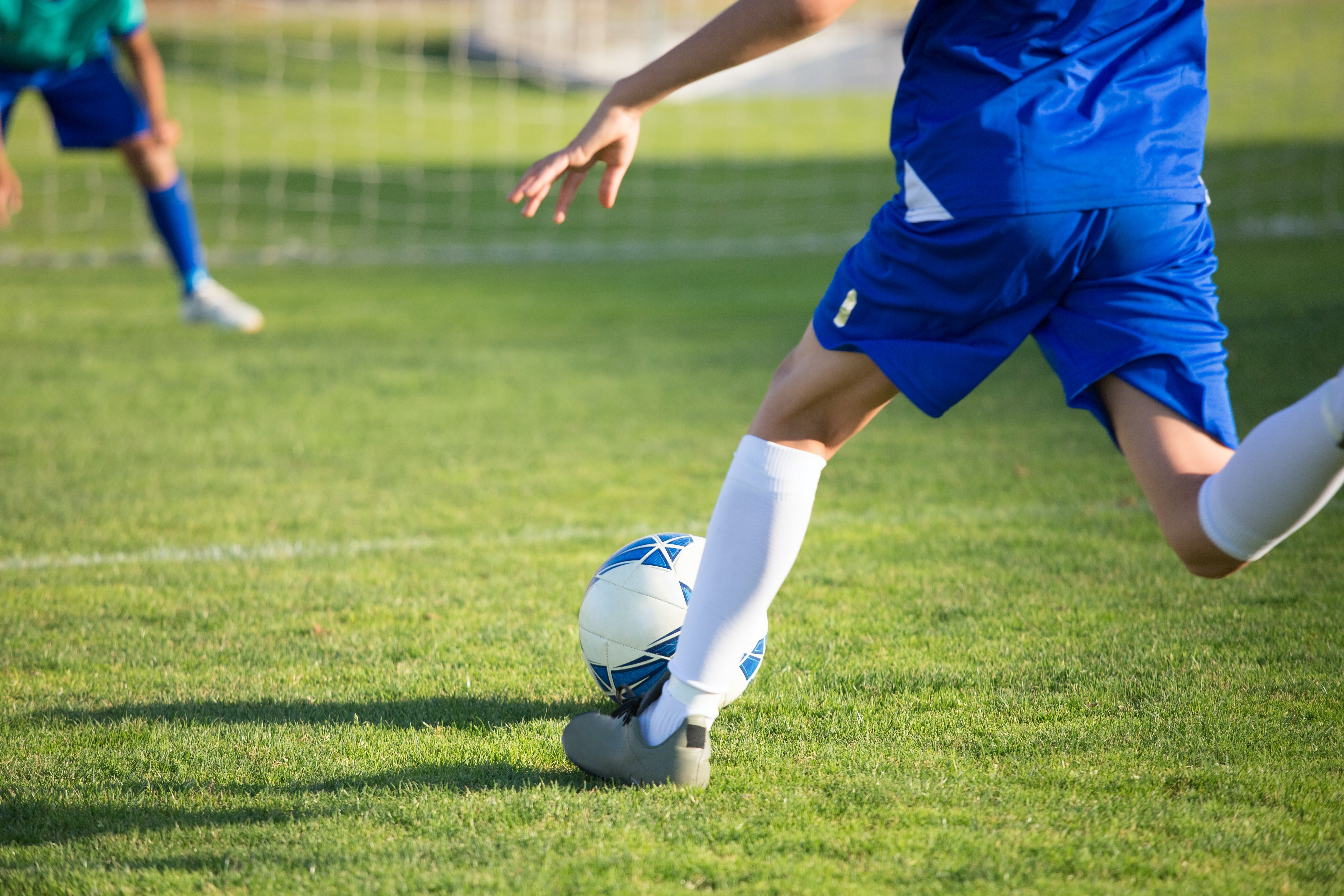 Sam was thrilled to join Jake's soccer team & walked to the pitch after class for the screening. | Source: Pexels
"Hey, everyone! I'm ready to screen for goalkeeping," he happily shouted from the gate. Jake and his friends paused and stared at him in shock.
"Holy cow! We'd win the trophy this year if he played for us," one of the guys mocked. Jake gaped at Sam's knee-length prosthetic leg and walked over to him.
Jake wanted the best players to join his team, so Sam's condition annoyed him. "Hey, Sam! I appreciate your enthusiasm to join us, but we don't want to come out as losers," he told the boy.
Sam's smile faded away while his eyes filled with tears. The boy pretended to remain calm and silently listened to Jake's hurtful statements.
"I-I'm sorry, but I can't afford to let down my team by trusting you. Just look at you...I don't think you can even lift that leg," Jake shouted while the other boys laughed. "I must say… you're too bold even to think you could kick that ball with this artificial leg!"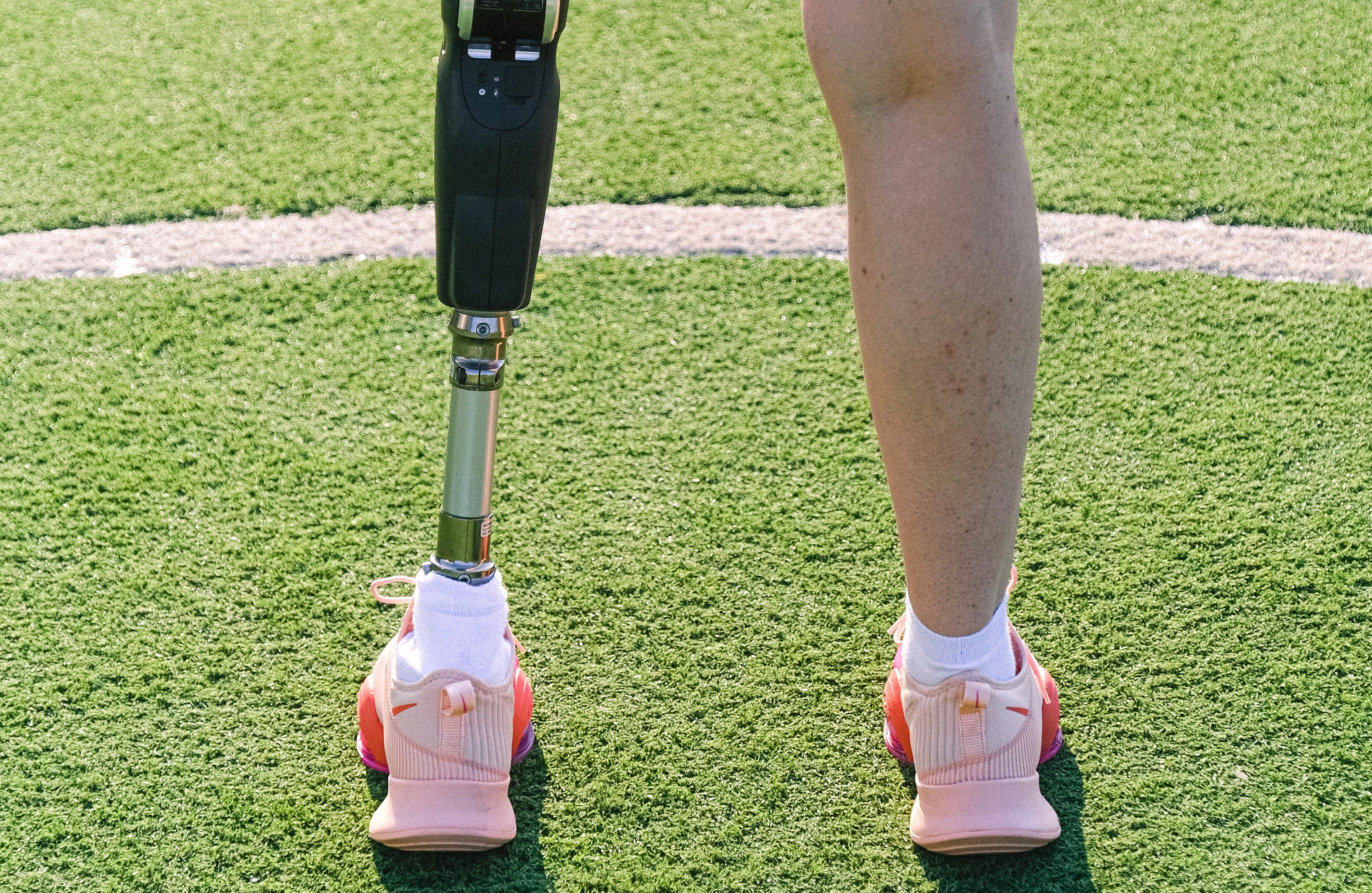 Jake & his team looked down upon Sam after seeing his prosthetic leg. | Source: Pexels
Sam was crushed as Jake's words echoed in his ears. He wanted to cry but didn't want his tears to weaken him in front of the boys.
"I er...I get it, Jake! Thanks for giving me the chance to come around for screening," he told Jake. "It's your team, and you know who fits better…I respect your decision."
Sam turned around and packed his things. He silently cried in the corner of the school bus on his way home. "I wish people stop seeing the flaws in others and understand that everyone is born with talents," he mumbled, wiping his tears.
Meanwhile, Mr. Jones, the school's physical trainer, saw what happened from his office window. After the practice session, he walked over to Jake and took him aside for a word in private.
"Well, I saw what happened, and if I'm not wrong, you sent away that newcomer, right?" Mr. Jones asked Jake. "Do you have any idea who he is?" Jake was baffled as Mr. Jones revealed Sam's background.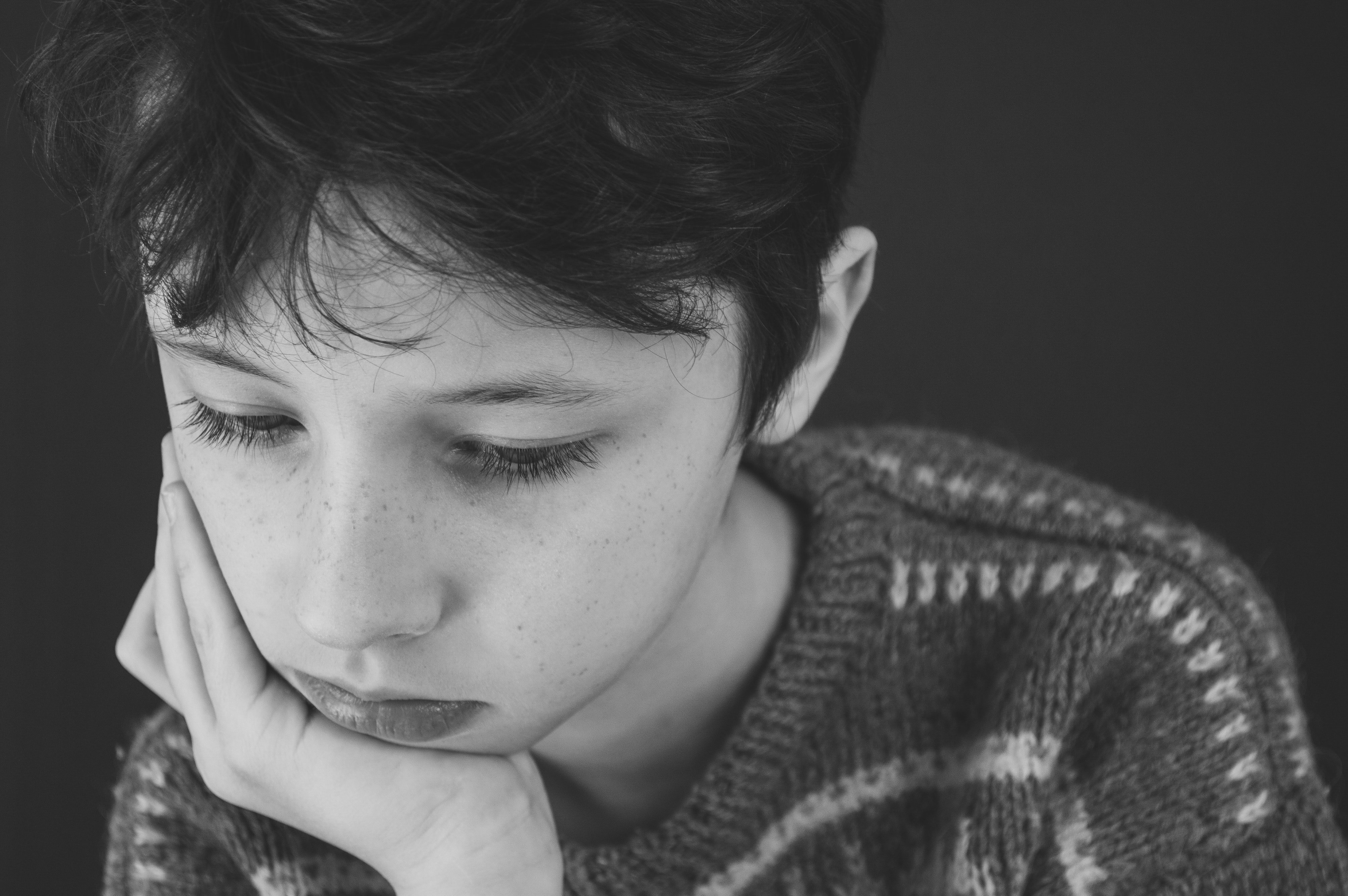 Sam was upset & hated how those around him judged him by his appearance. | Source: Pexels
As it turned out, Sam was captain of the soccer team in his previous school. He was also an excellent goalkeeper who'd won several trophies for his team.
"Maybe, Mr. Jones…But I don't see any hope in having him on our team. Just look at him…." Jake told the teacher.
Seeing Jake feel disgusted about Sam's condition, Mr. Jones decided to unfold another truth about the boy. "Sam wasn't the same before a few years. Do you have any idea how he lost that leg?" Mr. Jones stated angrily.
Back in the day, Sam's family met with a car accident on their way home from a vacation. The car was set ablaze, and though Sam got out to safety, he realized his little sister was still in the car. He risked his own life and rushed to save her.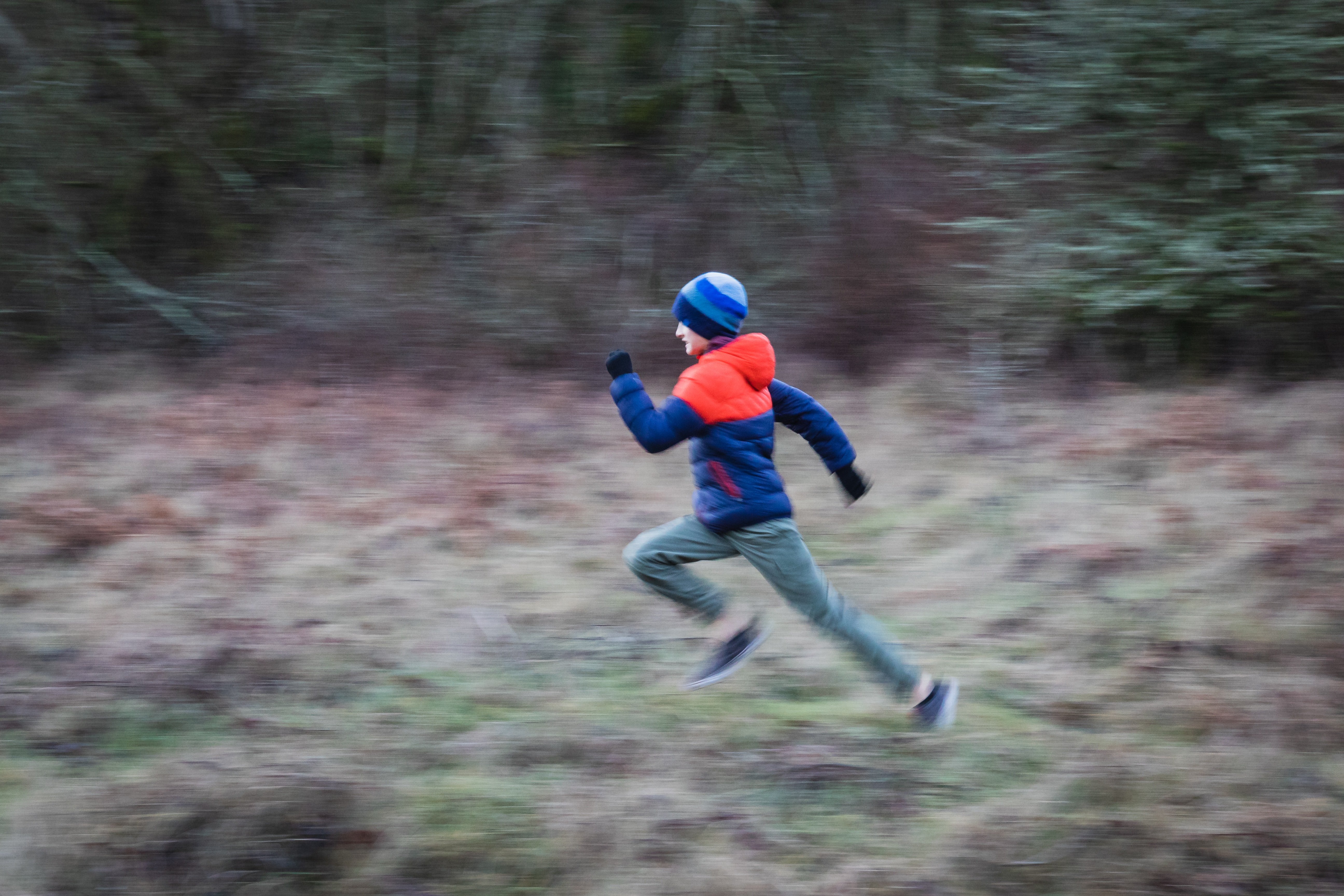 Though Sam made it to safety, he sprinted to the burning car to save his sister. | Source: Unsplash
"He raced to the burning car, and without worrying about his life, he fought for his sister's life and pulled her out," Mr. Jones explained. "His leg was severely injured and had to be amputated later."
Jake was stunned by Sam's bravery and became teary-eyed. "I-I am so sorry, Mr. Jones, I didn't mean to…" he spoke softly.
The teacher interrupted and told Jake that someone's appearance doesn't reflect their talents. "It's not about winning or losing, but about having the heart to love everyone and appreciate their talents," Mr. Jones told Jake and exited the stadium.
Jake felt miserable for humiliating Sam. He walked over to his team and gathered them around. "So, this is what we're gonna do tomorrow, okay?" he said while the guys joined their hands in agreement.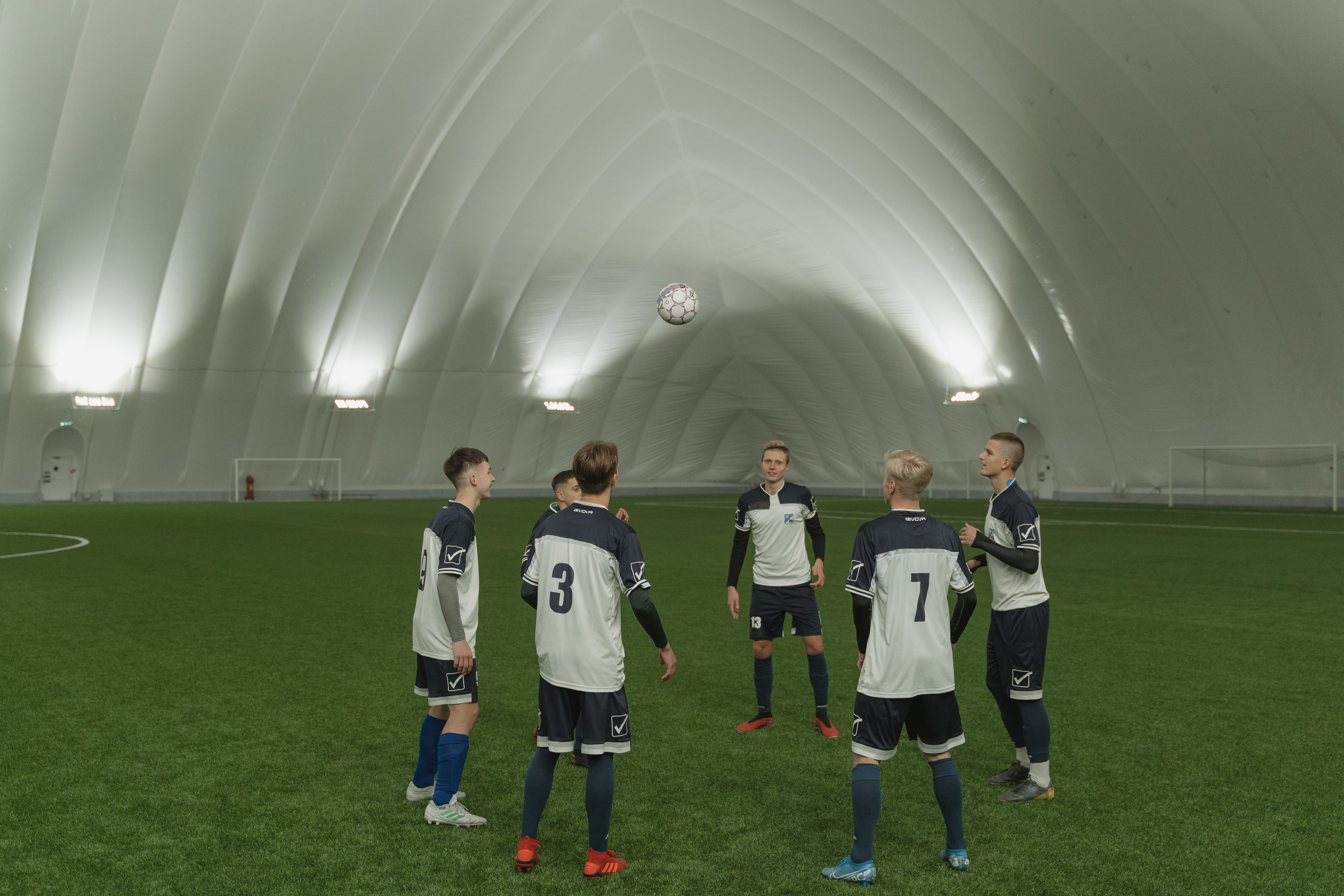 Jake felt guilty & plotted a surprise for Sam the following day. | Source: Pexels
The next day, Jake came into the class holding a box. He walked over to the platform below the blackboard and called out to Sam.
"Sam, could you please come over here for a second. Everyone, silent! I have an important announcement to make," he shouted.
Sam was baffled, and he walked over to Jake. "Meet our new goalkeeper, Sam Thompson!" Jake announced. "Welcome to your new soccer team, the Cyborgs!" Jake shouted with joy.
The class cheered loudly while Sam couldn't react immediately. He just cried and laughed simultaneously and said, "Thank you! Jake."
Jake hugged the boy while the team swarmed in front of the class for a group hug. "Not really. I must thank you for opening my eyes," Jake told Sam.
Mr. Jones and Mr. Andrews watched the class from outside and were happy for Sam. They let the class enjoy the moment and walked away to the cafeteria.
"Hey Sam, I'm sorry and…friends?!" Jake called out to Sam, showing his closed fist to him.
"Friends!" Sam reciprocated, bumping his fist onto Jake's, and the two walked out of class to the field, followed by the others on the soccer team.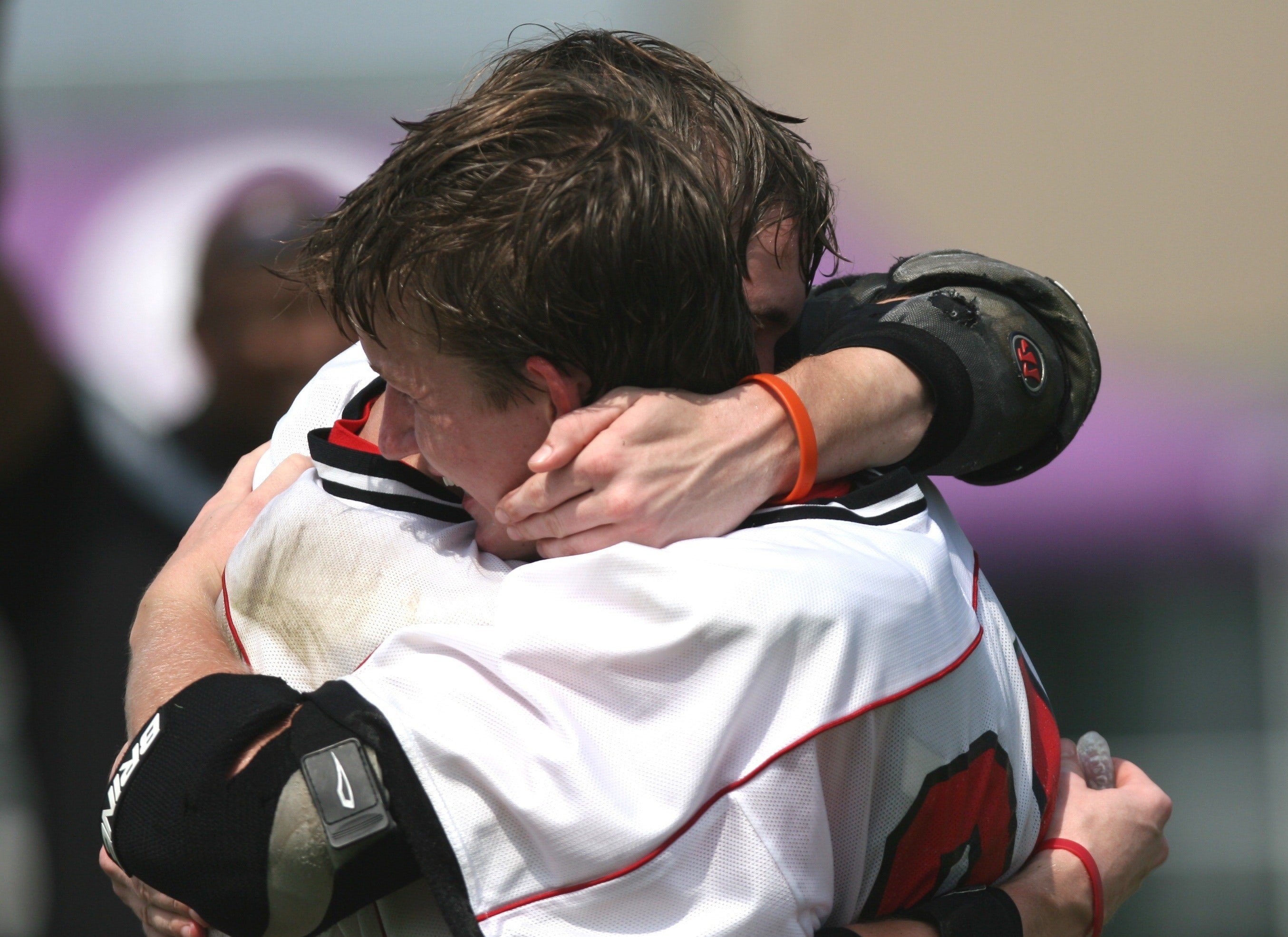 Jake & his friends befriended Sam, their new goalkeeper. | Source: Pexels
What can we learn from this story?
Never judge people by their appearance. After seeing Sam's prosthetic leg, Jake and his friends decided not to have him on their soccer team because they felt they would lose and be mocked. But after hearing about Sam's bravery and records as team captain, Jake changed his mind and invited Sam to join his team.
Take a stand for someone who needs it. When Mr. Jones witnessed Jake humiliating Sam on the field, he took him aside in private and explained Sam's background and how he lost his leg. The teacher's support helped Sam join the soccer team and made Jake and the others regret their mistake.
If you liked reading this story, here's one about how an old store owner disguises himself as a blind customer to test his new employee.
This account is inspired by our reader's story and written by a professional writer. Any resemblance to actual names or locations is purely coincidental. All images are for illustration purposes only. Please share your story with us; maybe it will change someone's life. If you want to share your story, please send it to info@amomama.com.
Please fill in your e-mail so we can share with you our top stories!