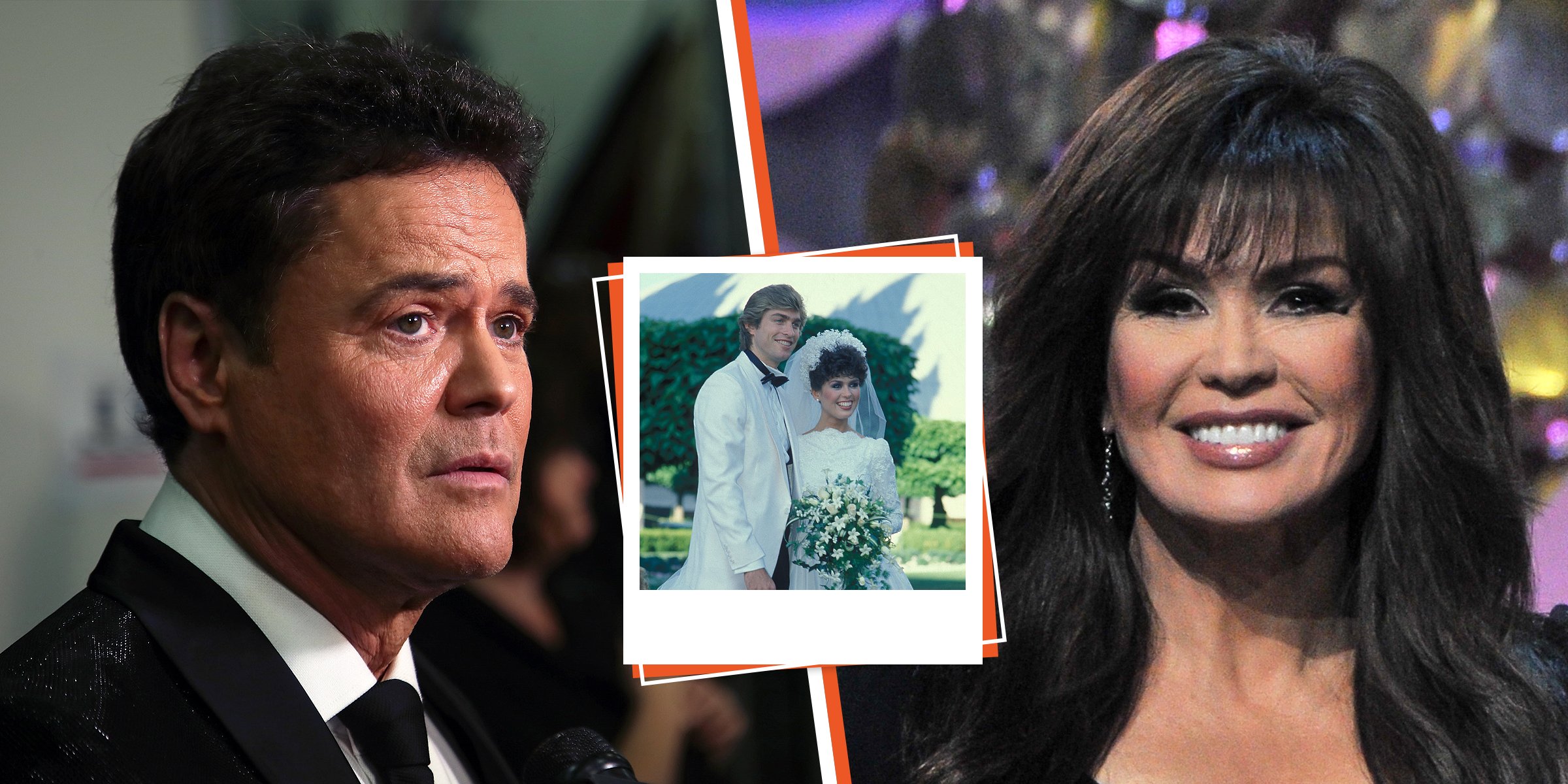 Getty Images
Marie Osmond Fell for 1st Husband Decades After Their Divorce & Kept It Secret From Kids & Brother Donnie
Twenty-four years after their divorce, Marie Osmond and her first husband, Steve Craig, rekindled their romance. However, the actress decided to keep the relationship a secret. Find out why.
American Actress, Singer, Talk Show Host Author Marie Osmond is undeniably one of the most successful women in show business.
She became an international sensation in the 1970s and 1980s, and since then, the icon has enjoyed an exciting career in the entertainment industry.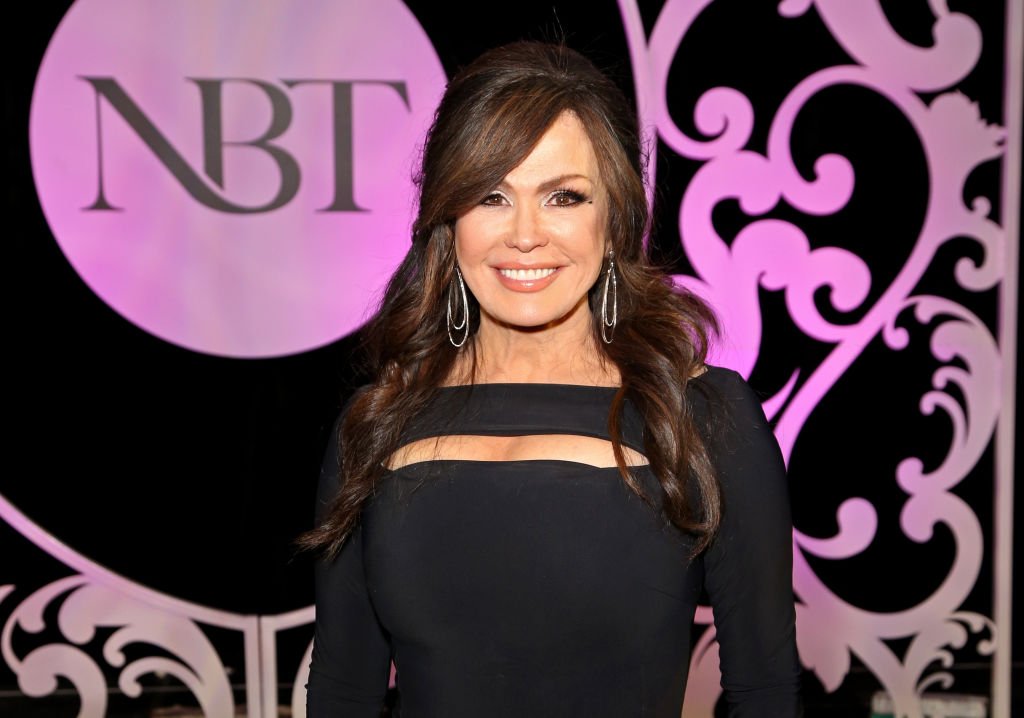 Marie Osmond on January 25, 2020 in Las Vegas, Nevada | Source: Getty Images
Apart from her life on the big screen, Osmond has also had an exciting love life over the years. Although she has tried to maintain privacy with her relationships, there is no denying that the singer has dated and married some famous men in the past.
Osmond's first relationship began with Acting Student Jeff Clayton. According to reports, the pair got engaged in 1979. Unfortunately, the couple's romance was short-lived, and their engagement was eventually called off.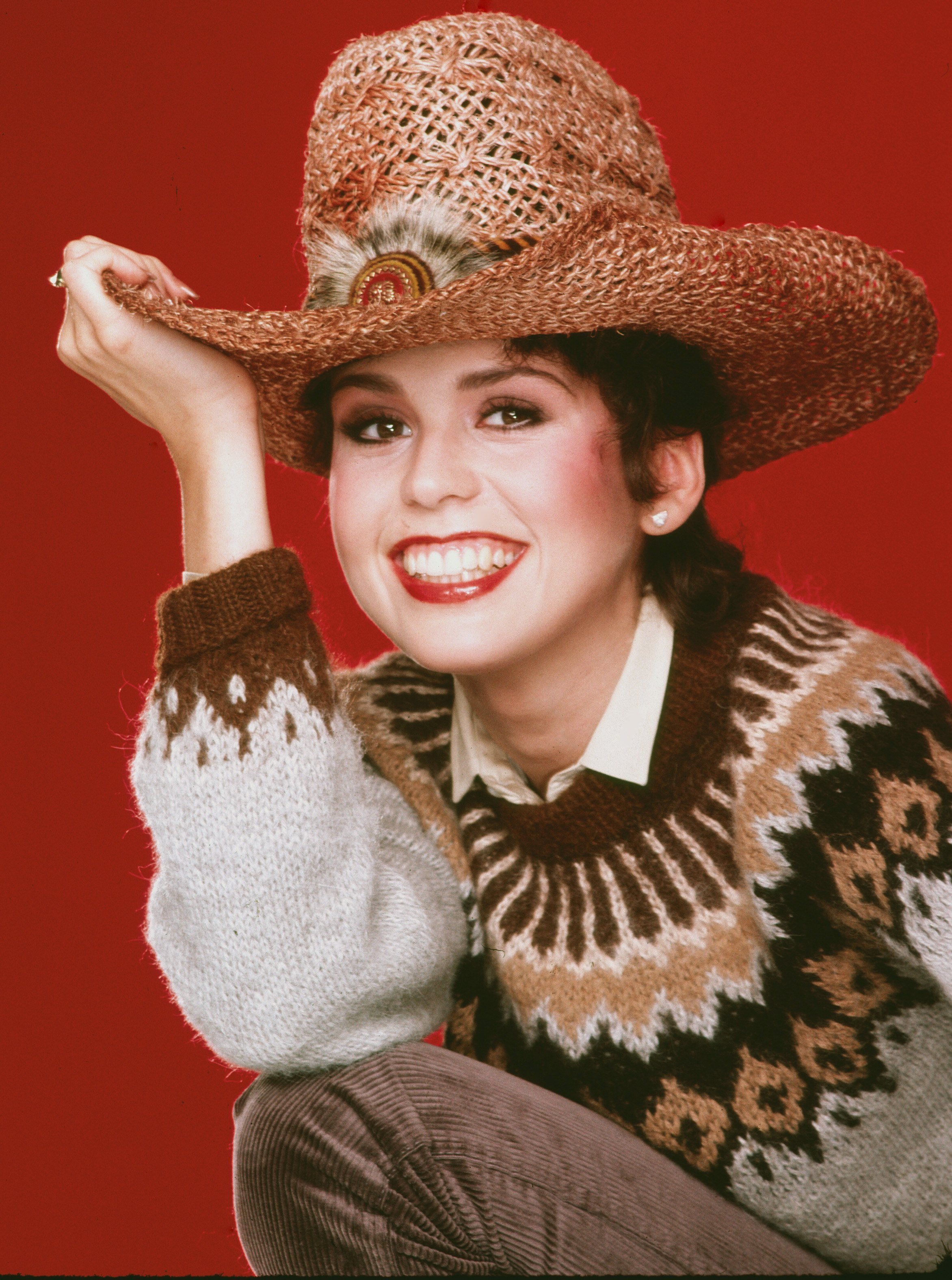 Actress Marie Osmond poses for a portrait in 1980 in Los Angeles, California | Source: Getty Images
To date, not much is known about Osmond and Clayton's relationship. Following Osmond and Clayton's breakup, the singer found love again in the arms of former Basketball Player Steve Craig.
The pair dated for a while, and in June 1982, they eventually walked down the aisle. At the time, Osmond was 22 and had just ended the series "Donnie & Marie."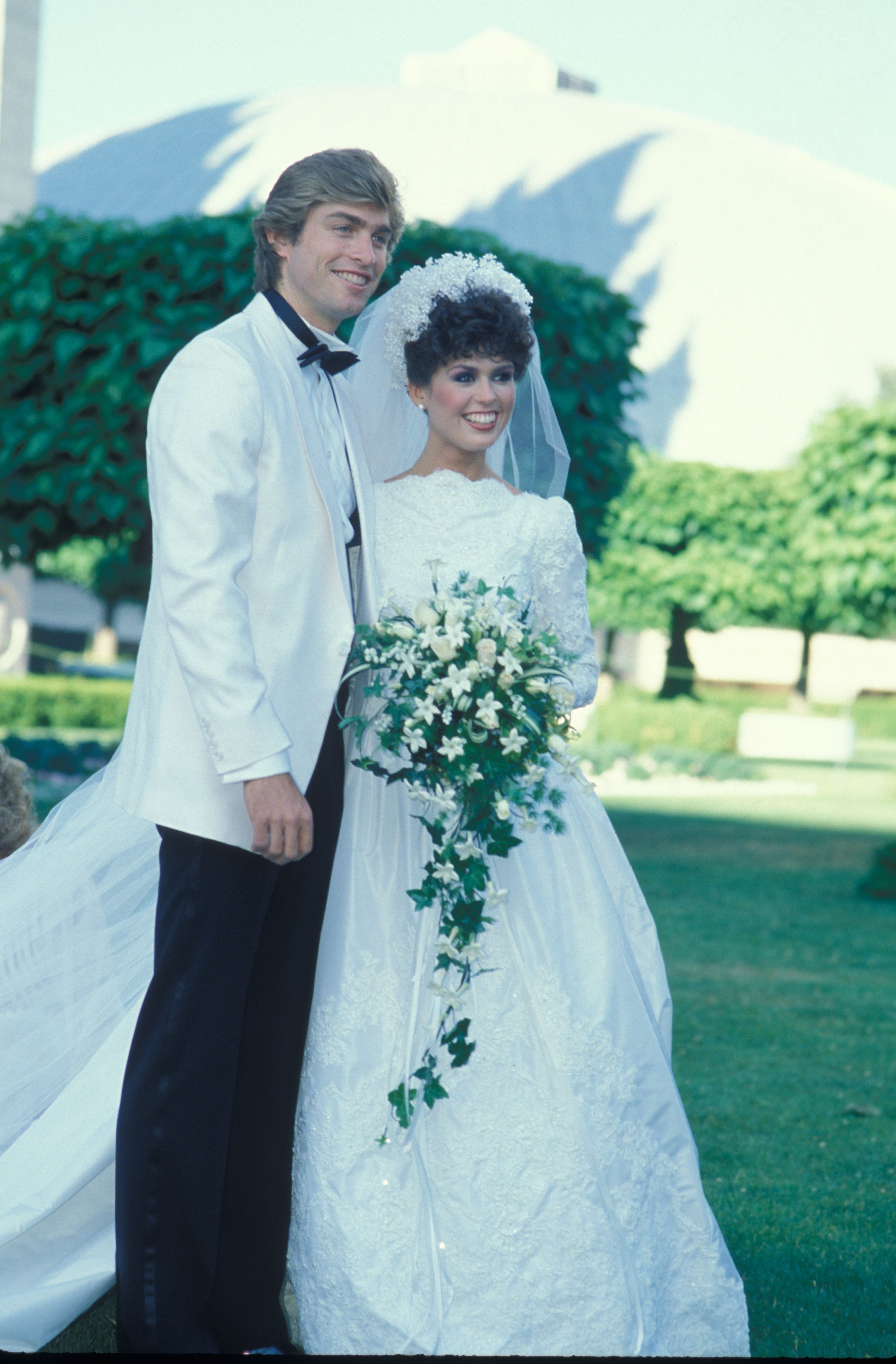 Singer Marie Osmond and actor Stephen Lyle Craig at their first wedding in June 26, 1982 in Salt Lake City | Source: Getty Images
The wedding ceremony took place in front of 4000 guests at a temple in Salt Lake City, Utah. Here are more details about the actress's love life, including her second marriage to Craig.
MORE DETAILS OF OSMOND'S FIRST MARRIAGE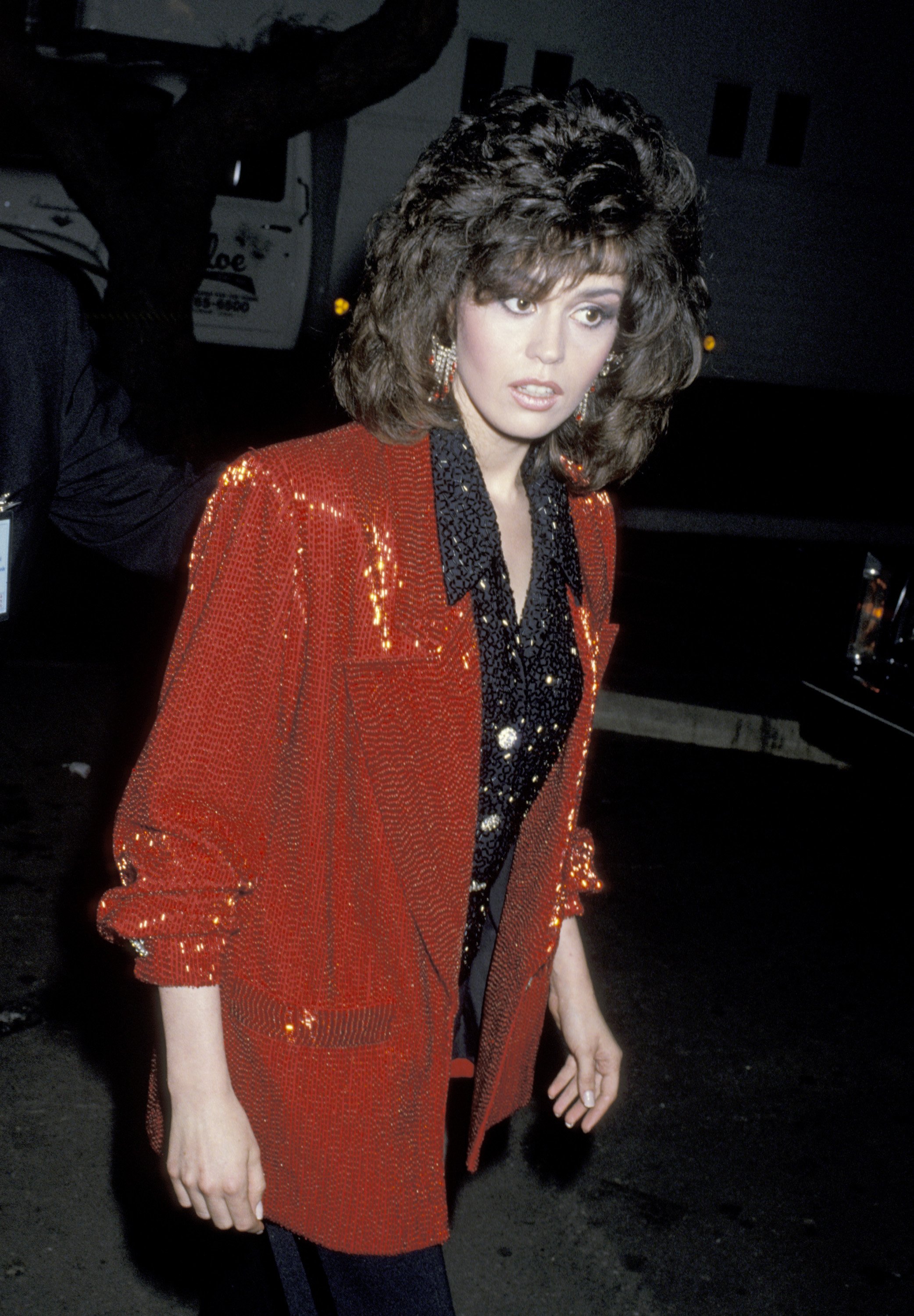 Marie Osmond at the 21st Annual Academy of Country Music Awards on April 14, 1986 | Source: Getty Images
Osmond and her first husband welcomed their first child and son, Stephen, less than a year after they tied the knot. Sadly, starting a family at such a young age came at the cost of her career. The singer recalled everyone telling her that her career was over, and it began to affect her marriage at some point.
Eventually, in May 1985, after three years of marital bliss, Osmond and Craig called it quits. After the divorce, the singer decided to return to work. Regarding her reason, Craig noted:
"All of a sudden I'm a single mom, and I don't know how I'm going to pay my rent, let alone feed my kid. So I decided I had to get back to work."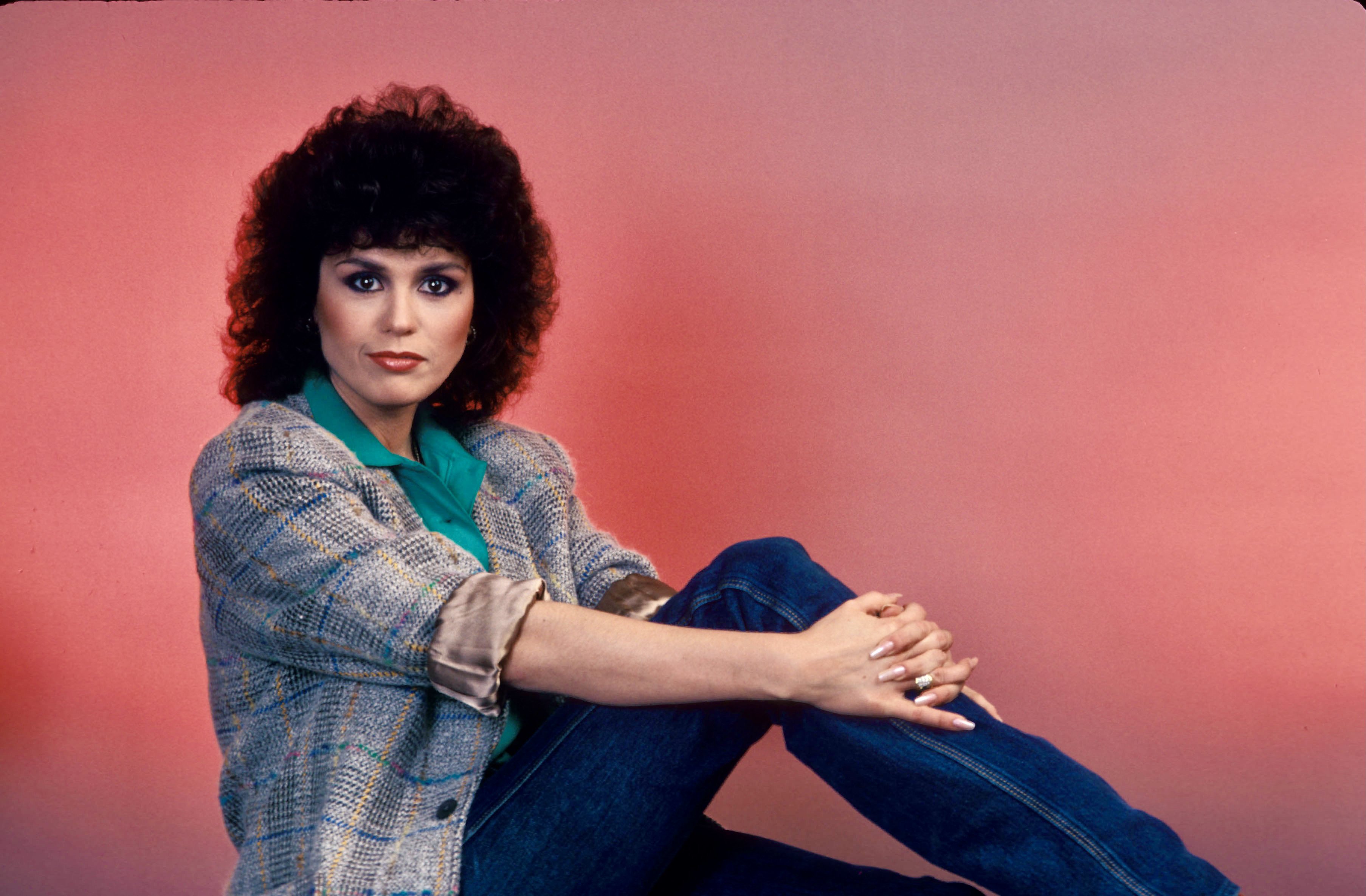 Singer and actress Marie Osmond poses for a portrait circa 1983 in Provo, Utah | Source: Getty Images
Osmond worked very hard, buying clothes from Limited Express and sewing them on sequins to look like stage costumes. In no distant time, her career was back on track.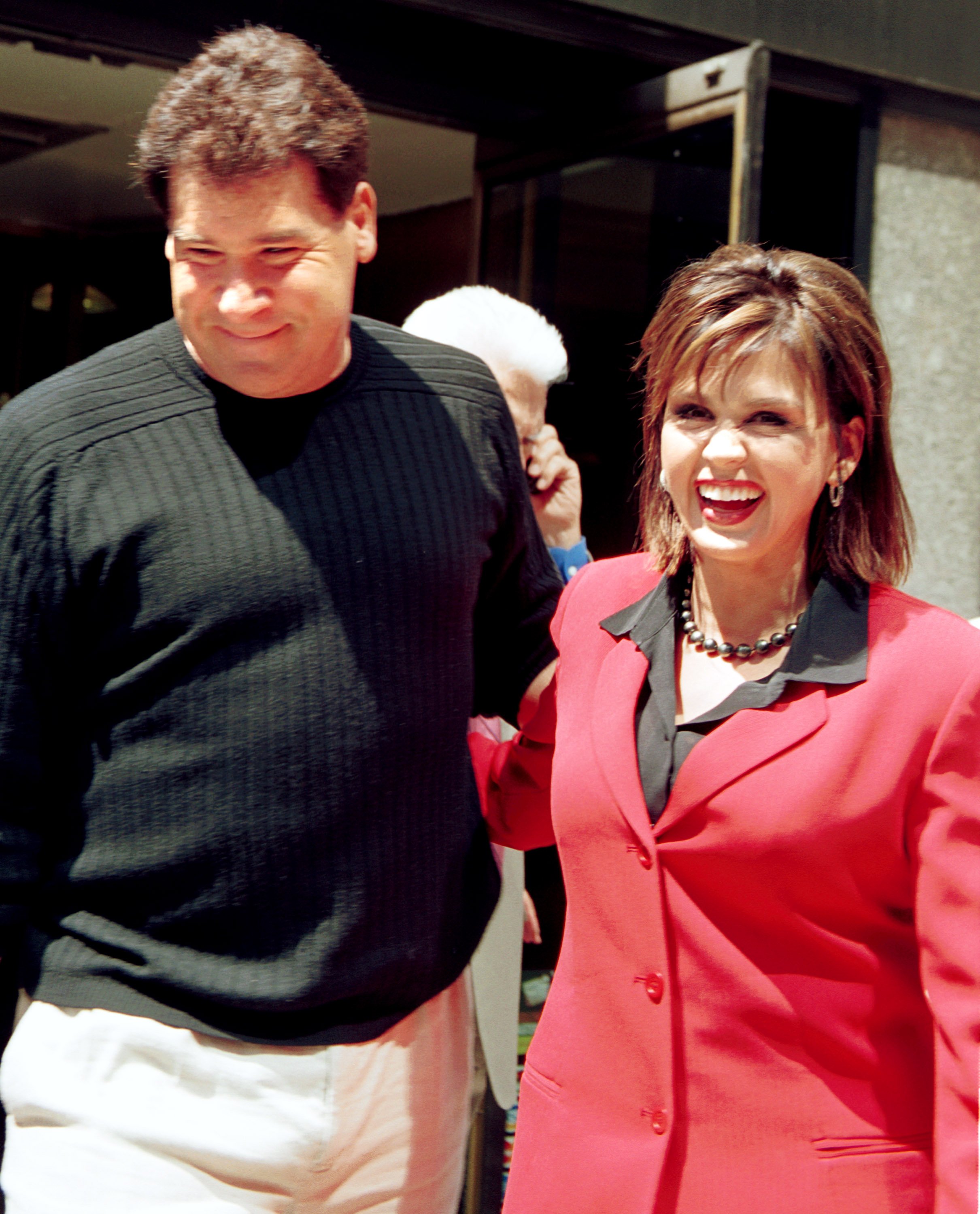 Marie Osmond and Brian Blosil leave a book signing for her new book "Behind the Smile" May 1, 2001 in New York City | Source: Getty Images
Not long after her divorce from Craig, the "The Talk" host met Actor Brian Blosil and the pair became romantically involved. They exchanged vows in 1986 and later welcomed seven children— two biological and five adopted.
Her biological children, Rachel and Matthew, were born in August 1989 and July 1999. Rachel is currently married with two kids, while her brother is a high school graduate.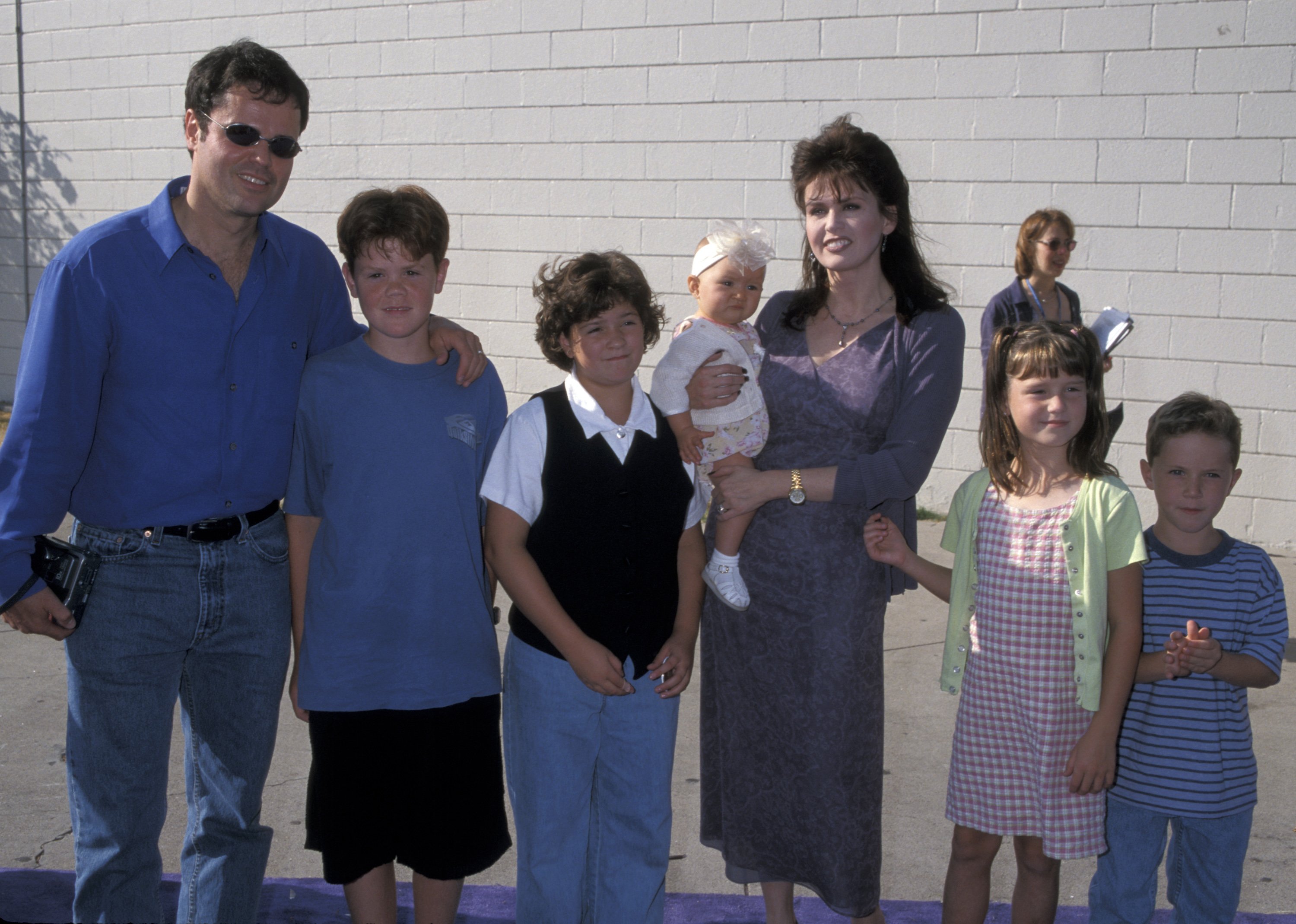 Donny Osmond, Marie Osmond, and children at the Opening Night Benefit for Ringling Bros Circus for Make a Wish Foundation on July 2, 1998 at the Sports Arena in Los Angeles, California | Source: Getty Images
On the other hand, the singer's adopted children, Jessica, Brandon, Brianna, Abigail, and Michael, were born in 1987, 1996, 1997, 2002, and 1991 respectively.
OSMOND AND BLOSIL'S CHALLENGES/DIVORCE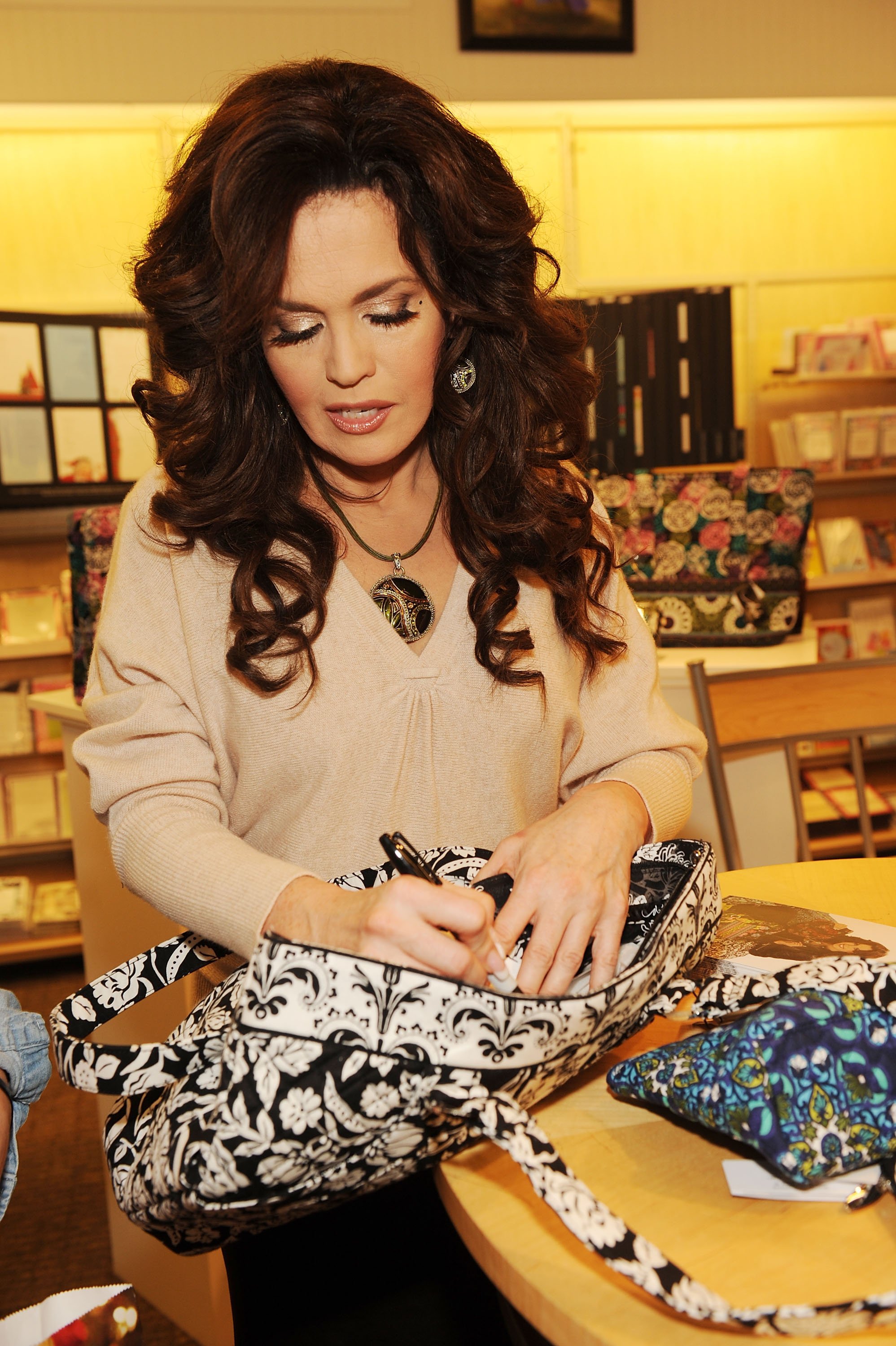 Marie Osmond attends the launch of the ''Marie Lifestyle Collection'' at Hallmark on November 21, 2009 in Las Vegas, Nevada | Source: Getty Images
Like every other marriage, Osmond and Blosil's union had its challenges. In 1998, after the actress welcomed her third child, she suffered postpartum depression, which led to her separation from her husband for several months.
Eventually, Osmond and Blosil reconciled, but in 2005, they experienced another trying time when their house caught fire. Thankfully, no one was hurt. Nevertheless, the actress saw the terrifying situation as a sign that her marriage was crumbling. In her words:
"Because I realized this home I had created was a facade to a marriage that wasn't happy for 20 years. I really believe it was God — they say, 'The burning within.' So sometimes these things happen to wake us up."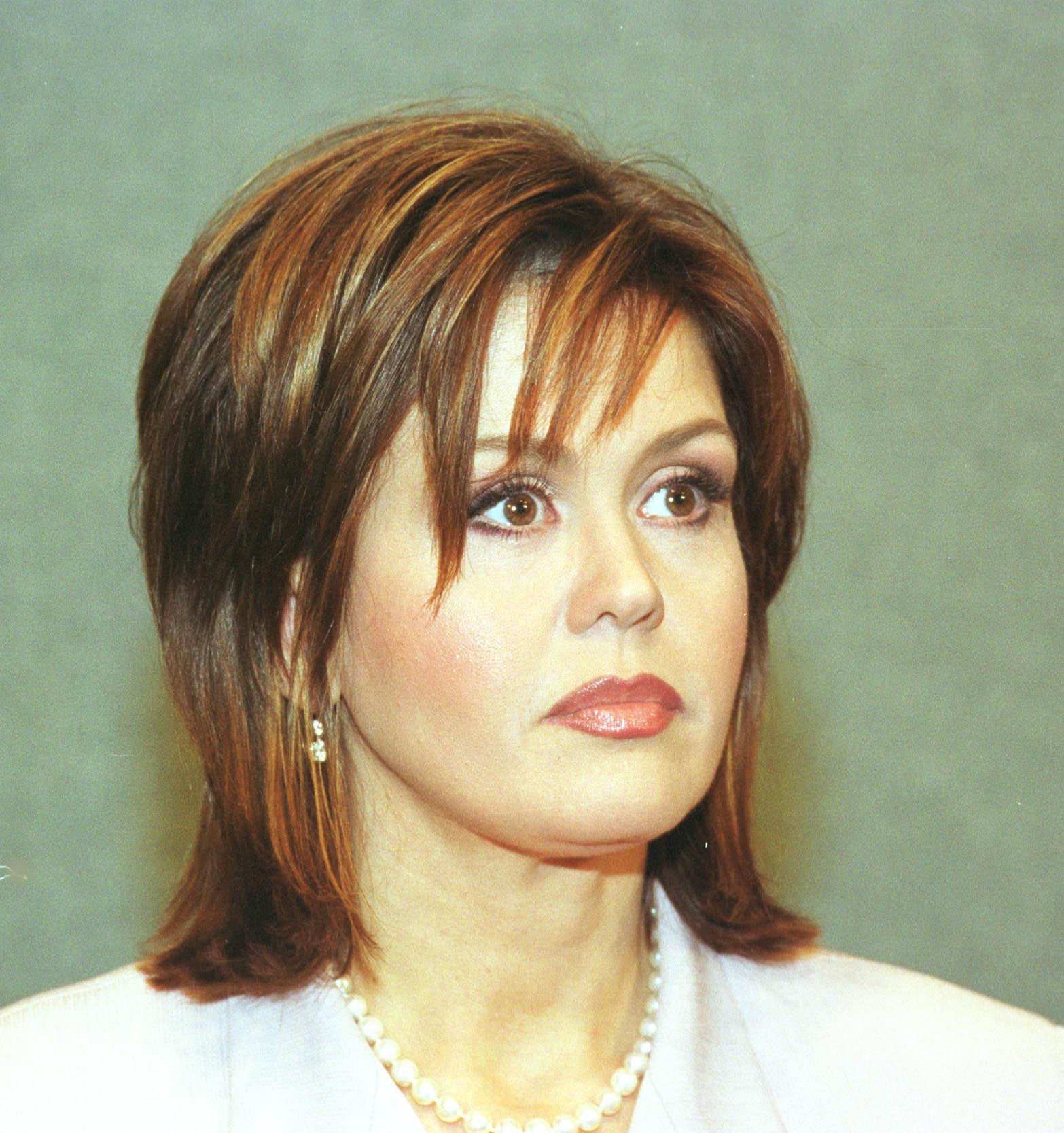 Portrait of Marie Osmond as she speaks at the National Press Club on May 31, 2000 | Source: Getty Images
The singer also confessed that she spoke to her children about how unhappy she was in the marriage, and they encouraged her to leave. After staying married for 21 years, Osmond and Blosil's union ended in May 2007.
OSMOND AND CRAIG REKINDLE THEIR ROMANCE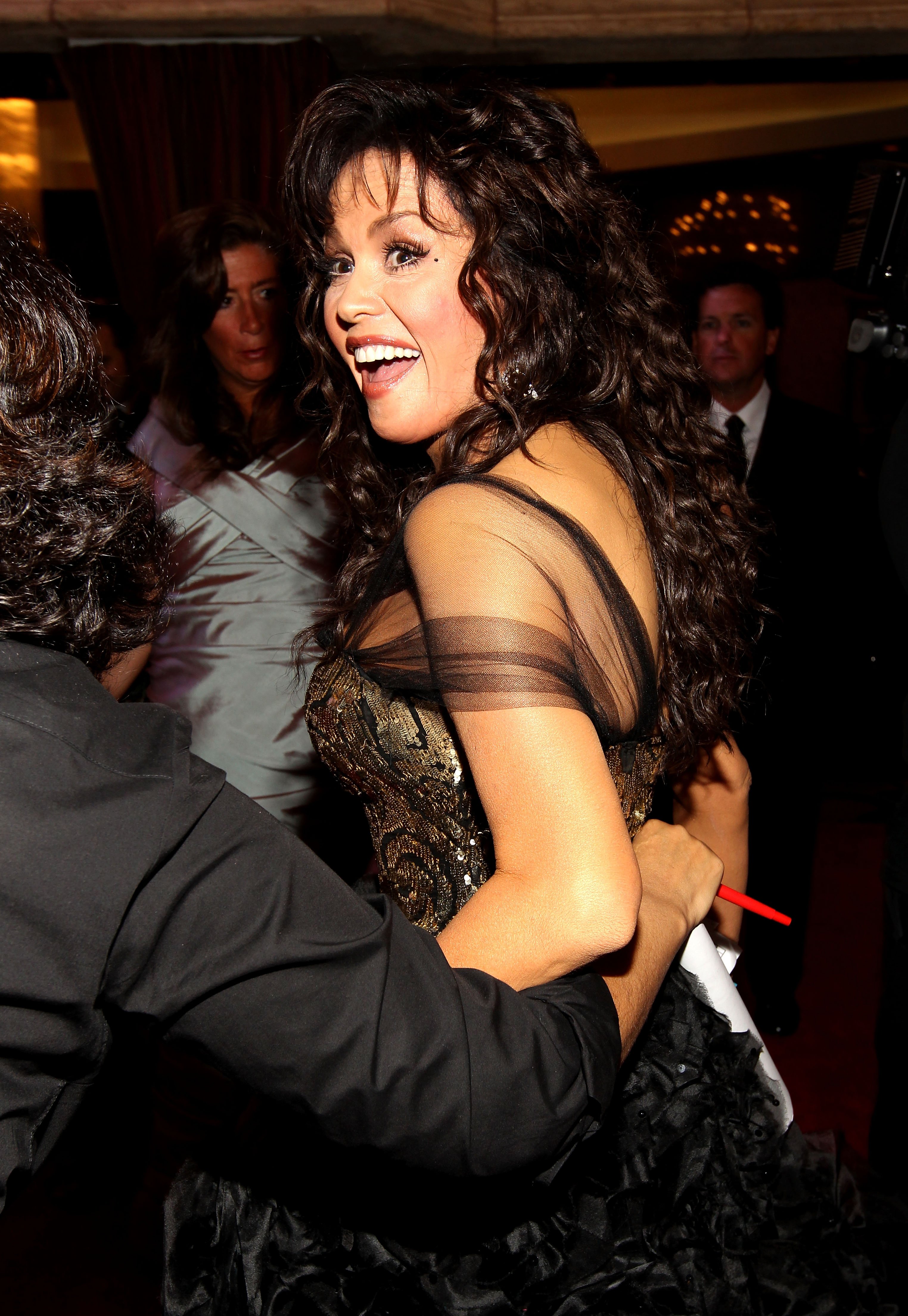 Marie Osmond arrives at the 37th Annual Daytime Entertainment Emmy Awards held at the Las Vegas Hilton on June 27, 2010 in Las Vegas, Nevada | Source : Getty Images
In 2009, Osmond found love in her first husband, Craig, following her split from Blosil. The lovebirds rekindled their romance after their son, Stephen, got them together in the same room again.
This time, Osmond decided to hide her romance with Craig from everyone, including her kids, for fear of hurting anyone had the relationship not work out.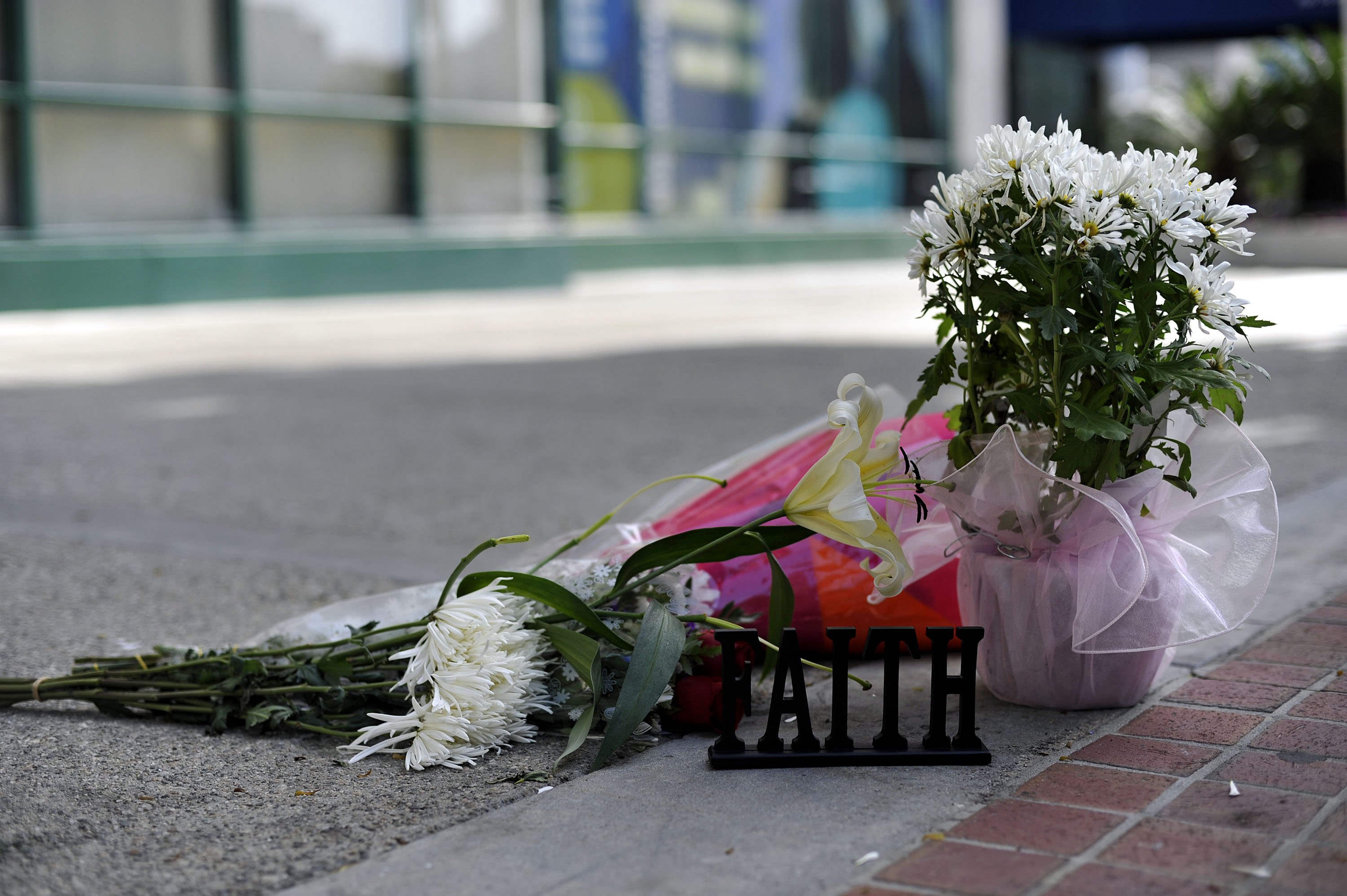 Flowers are placed in front of the building at the 900 block of South Flower Street where Marie Osmonds son Michael Blosil committed suicide on February 28, 2010 in Los Angeles, California | Source: Getty Images
So, the pair remained private, and in 2010, they faced a considerable challenge when Osmond's adopted son, Michael, died by suicide.
On February 26, 2010, the eighteen-year-old jumped to his death from the roof of his Los Angeles apartment. It was a devastating time for the singer, but thankfully, Craig was by her side to help her cope with the trauma.
INSIDE THE COUPLE'S WEDDING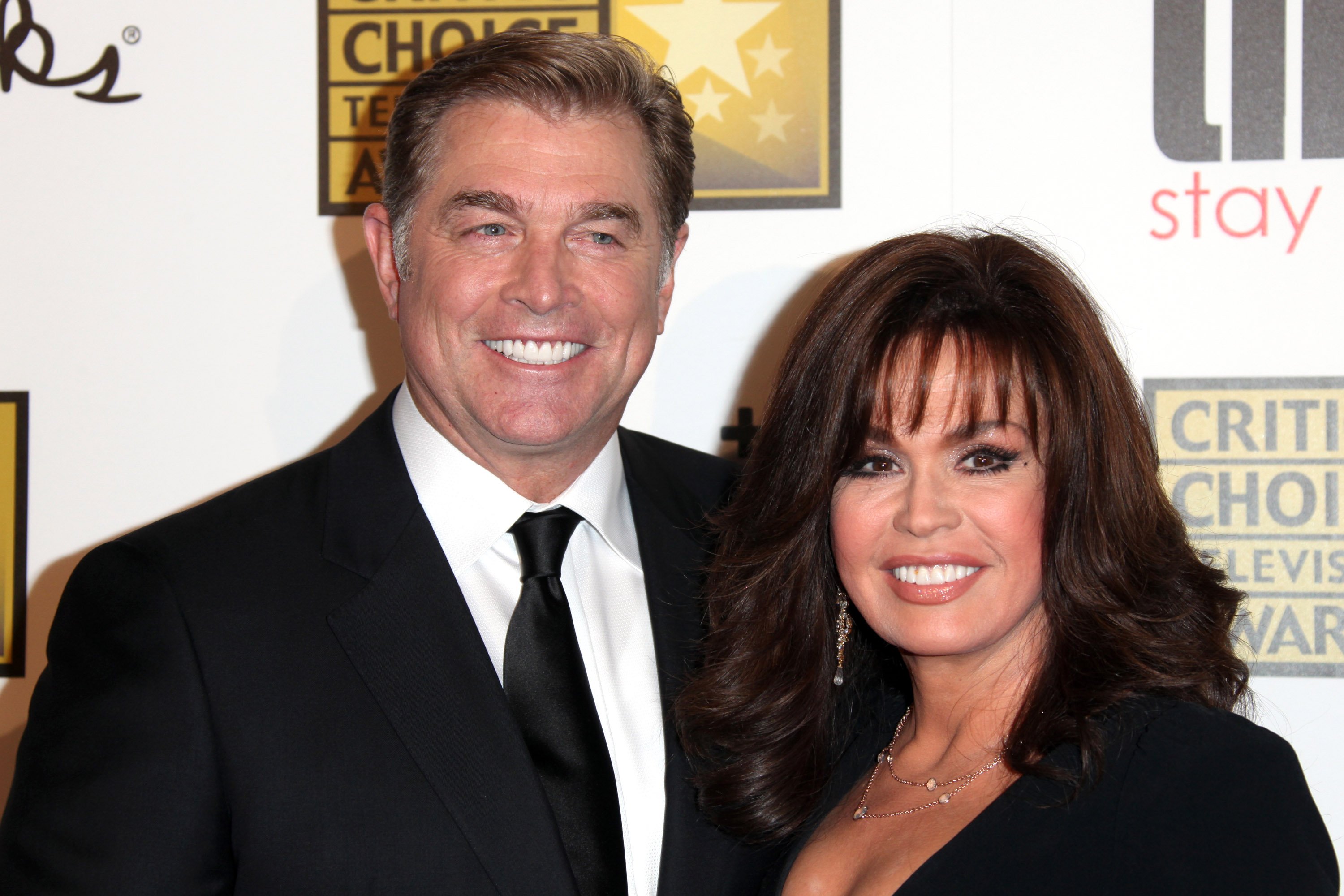 Marie Osmond and Steve Craig attend the BTJA Critics' Choice Television Award held at The Beverly Hilton Hotel on June 10, 2013 in Beverly Hills, California | Source: Getty Images
In 2011, after dating for two years, Craig and Osmond remarried in a private ceremony at the Las Vegas Mormon Temple in front of their closest friends and family.
For the occasion, Osmond donned the same wedding dress she wore on their first wedding day. The actress revealed that she found the dress while cleaning out her garage. Indeed, the wedding day was memorable for Osmond, as it was also fixed on Michael and the actress's late mother's birthday.
"We chose this day, Mary, to kind of have Michael here as well. It's his birthday, and my mom's birthday, and I don't know, I just kind of feel like she's been on the other side just kind of making this thing happen," the actress mentioned.
Overall, Osmond's brother, Donny, described the wedding as the perfect Cinderella story with a fairy tale ending. Although he found out about their relationship last minute, he was grateful to see his sister happy again.
OSMOND'S REFLECTION ON HER MARRIAGE
Reflecting on her union with Craig, Osmond has made it known that her second marriage made her realize that things she thought were so important are not.
The onscreen icon said she loves being with her husband, adding that he is the sweetest man she knows. Osmond also believes that their marriage was no accident. According to the actress:
"Nothing is an accident. I am a spiritual person. So [I believe] God has his timing."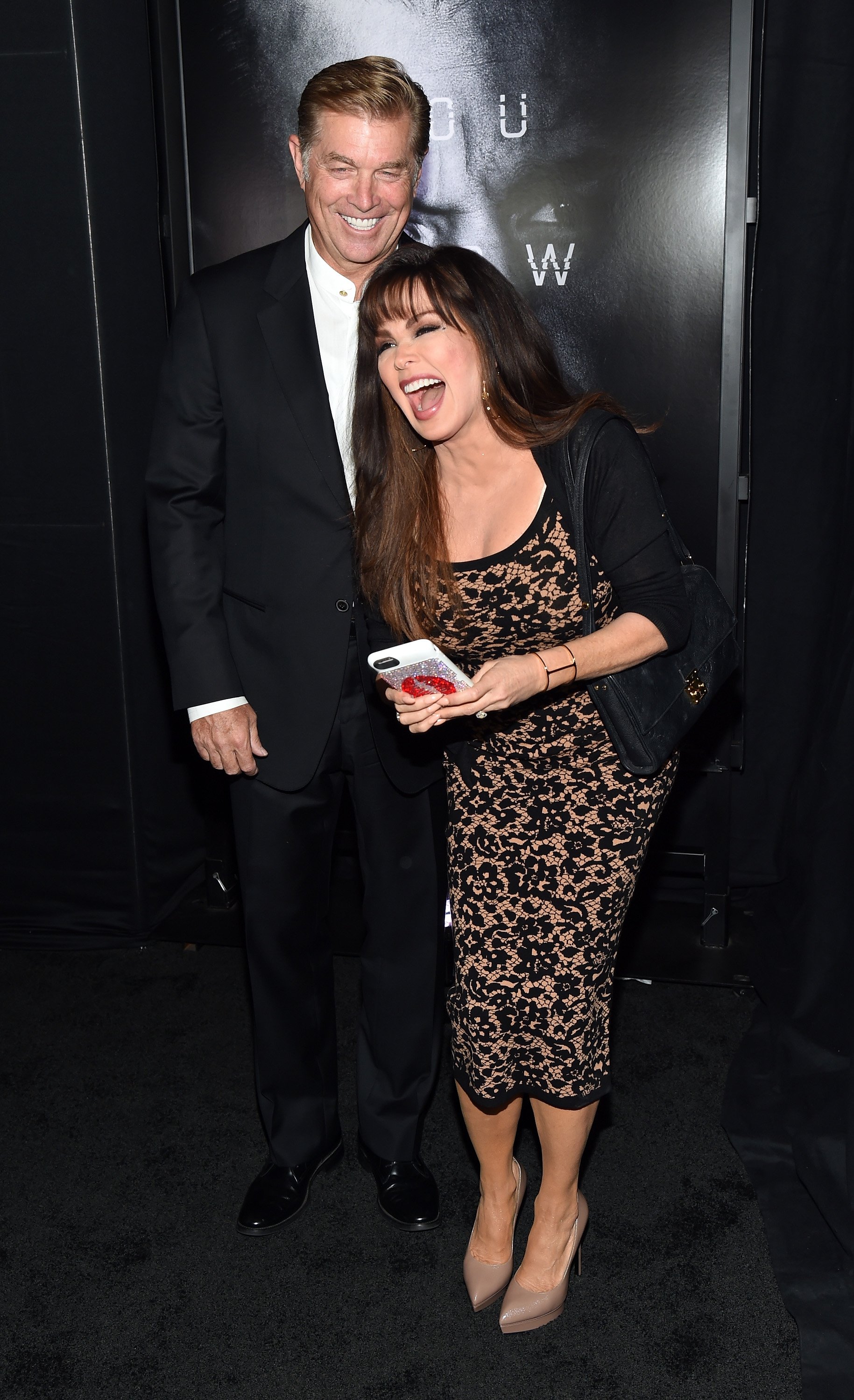 Steve Craig and Marie Osmond attend the premiere of Universal Pictures' "Jason Bourne" at The Colosseum at Caesars Palace on July 18, 2016 in Las Vegas, Nevada | Source: Getty Images
In 2021, Osmond and Craig celebrated their 10th marriage anniversary. Hopefully, the pair's love will remain unshaken, and they will celebrate more anniversaries together.
The National Suicide Prevention Lifeline is 1-800-273-8255. Other international suicide helplines can be found at befrienders.org.
Please fill in your e-mail so we can share with you our top stories!