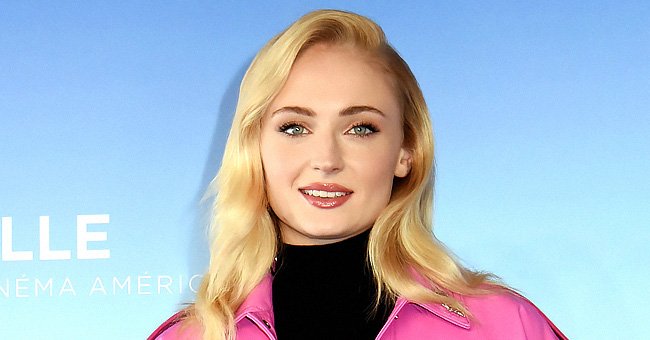 Getty Images
Sophie Turner Returns to Screens in 'The Staircase' - Here Is How Motherhood Changed Her Acting
Sophie Turner is set to grace TV screens soon as she features in the HBO Max true-crime series "The Staircase" — her first acting endeavor since she took a break following the birth of her first child with Joe Jonas. Here is what she had to say about how becoming a mom affected her career.
Sophie Turner, who played Sansa Stark in the hit TV series "Game of Thrones," returns to acting after becoming a mother with a role in the crime series "The Staircase."
The show recently premiered, but days before, the talented actress appeared on The Wrap's UnWrapped podcast, where she talked about her role as a mother in reality and its influence on her acting.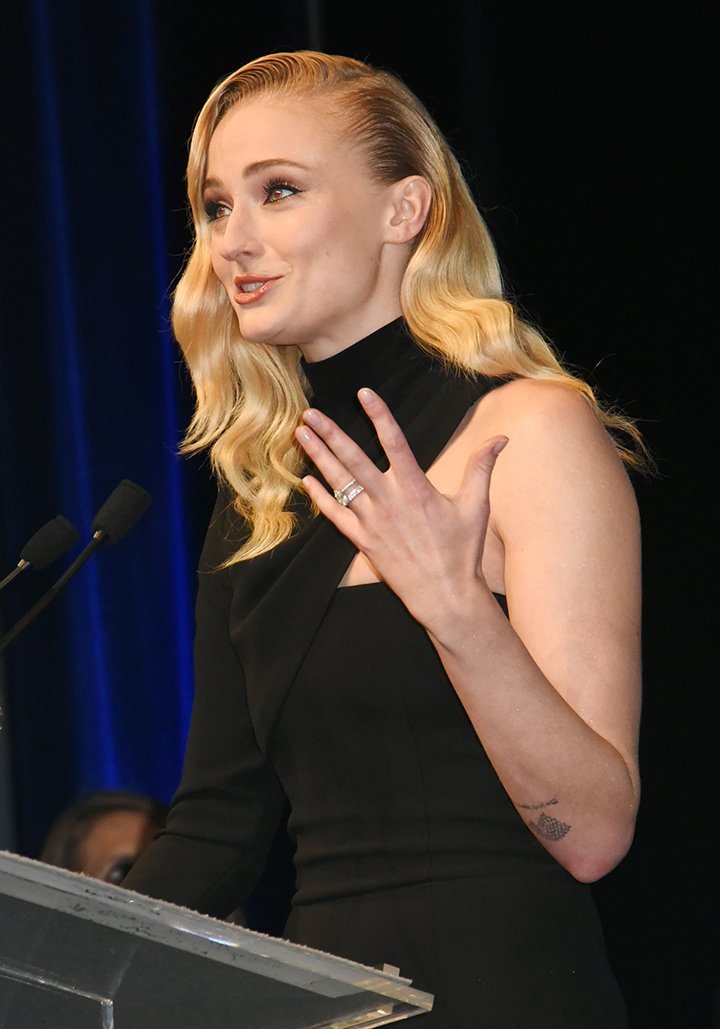 Sophie Turner at the Heavy Photocall of the 45th Deauville American Film Festival in Deauville, France in September 2019. | Source: Getty Images.
The new series, which HBO Max picked up in March, was written and executively produced by Antonio Campos and Maggie Cohn. The docuseries was initially released in 2004, and Netflix rereleased it as a 13-episode series in 2018.
The series is based on a real-life story, so it demanded a lot to channel the person she was acting. However, according to what she said on the podcast, her time as a mom has helped her become more empathetic, which gave her more mastery over harnessing the range of emotions the series demanded.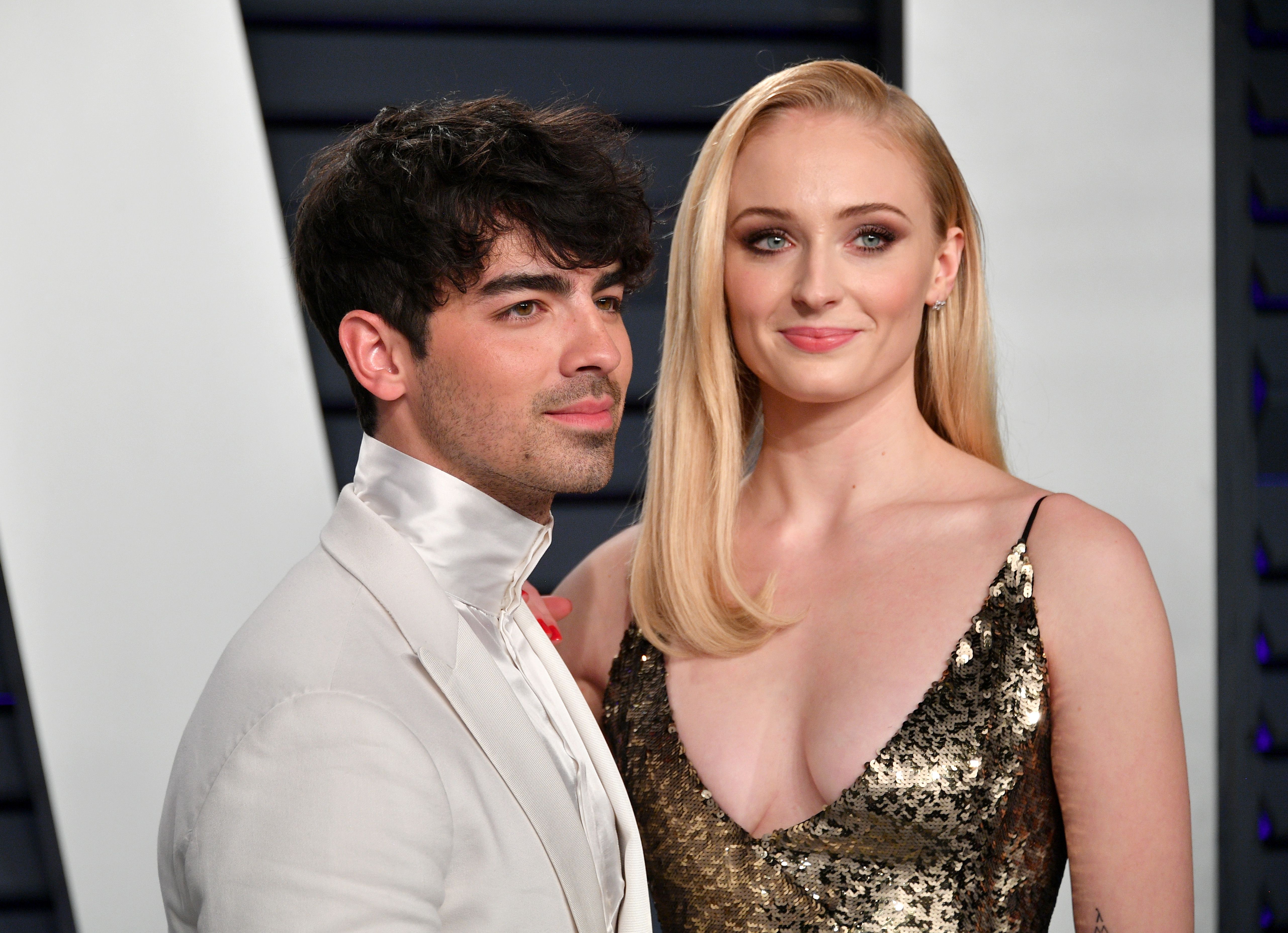 Joe Jonas and Sophie Turner during the 2019 Vanity Fair Oscar Party at Wallis Annenberg Center for the Performing Arts on February 24, 2019, in Beverly Hills, California. | Source: Getty Images
SOPHIE TURNER SAYS BEING A MOM IS HER FAVOURITE JOB EVER
Sophie became a mother in July 2020 when she welcomed her daughter Willa with her husband, Joe Jonas. The couple got married in a secret wedding after the Billboard Music Awards in Las Vegas in May 2019 then they did it all over again in a ceremony they held in France.
They welcomed their child a little over a year after their weddings, and in the weeks that followed, the pair were busy coming to terms with their new roles as first-time parents.
They did this by spending a lot of time together, taking road trips, and posting shots of one another on their respective social media accounts.
For the new parents, the crawl that the Coronavirus slowed life down to was a blessing, and they made the most of it because they were well aware that in another time, they would have had to contend with their demanding careers while raising their daughter.
According to Sophie, mom to a daughter named Willa, motherhood helped her enhance her career as an actress, and in the past, she has even declared that being a mom is her "favorite job."
When she hopped on The UnWrapped podcast, the "Game of Thrones" actress revealed that being a mom to her daughter has helped her become a better actress. It made her even more empathetic — a side-effect of dealing with a newborn baby who has no way of communicating with words yet.
According to Sophie, being a mother helped her see things through a "different perspective" when she takes acting roles; In her words:
"The concept of family has made me an entirely much more emotional person."
She added that her empathy had been heightened, allowing a direct connection to her role as matriarch of her family. Sophie said:
"As an actor, the only way to become a really brilliant actor is to experience as much life as possible and to bring those experiences in, and so this is just another little part of life that I'm experiencing that I get to bring in and hopefully it helps my performance one way or another."
EVERYTHING WE KNOW ABOUT THE NEW TRUE-CRIME DRAMA WITH SOPHIE TURNER
"The Staircase" featuring Sophie is a true-crime drama series that has everybody excited. However, the producers promised that this one would leave even the hardiest true crime fanatic chilled to the bone, especially since the mystery was never solved.
The series, set to broadcast on HBO Max, is based on the true-life story of a novelist named Michael Peterson, who was accused of bludgeoning his wife to death before setting it up to look like a nasty accident.
From what we hear, the series will kick off with three episodes scheduled to be dropped on May 5, after which the rest will be released in a weekly fashion.
Unlike Netflix's 13-episode adaptation of the story in 2018, HBO's rendition will have only eight episodes, six of which were reportedly produced by Antonio Campos.
Besides the talented Sophie, who played one of Peterson's adopted daughters, Margaret Ratliff, Colin Firth from "Mamma Mia" and Toni Collette will also be featured. Firth is set to play the role of Michael Peterson, while Collette acts as the deceased Kathleen Peterson.
Sophie Turner gave fans two sneak peeks of what was to come when she shared a picture from one scene via her Instagram page, whetting many appetites. There is little doubt that the series will check many boxes and satisfy the mass cravings for more true crime dramas.
Please fill in your e-mail so we can share with you our top stories!