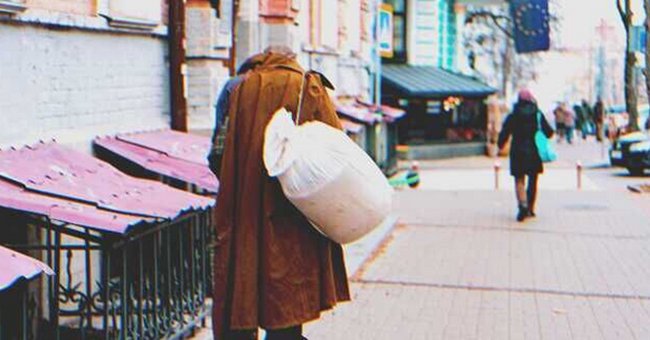 Shutterstock
Girl Grabs Dirty Man's Hand to Help Him Climb Stairs, Her Sick Mom Gets $530K for Surgery as Reward — Story of the Day
A 6-year-old girl's act of kindness in assisting a frail homeless man in climbing stairs is unexpectedly rewarded when her mother's treatment is paid for.
Lucy Stephen was a little girl of 6 but much more mature and intellectual for her age. Her parents, Edward and Anna, raised her to be kind to everyone in need, and she always was.
For instance, every day, little Lucy would leave a bit of her lunch for Tommy, the miserable puppy who was quite friendly with her school's security guard and had grown to like her ever since she provided him food. Or if Lucy saw a friend in need, she wouldn't hesitate to assist.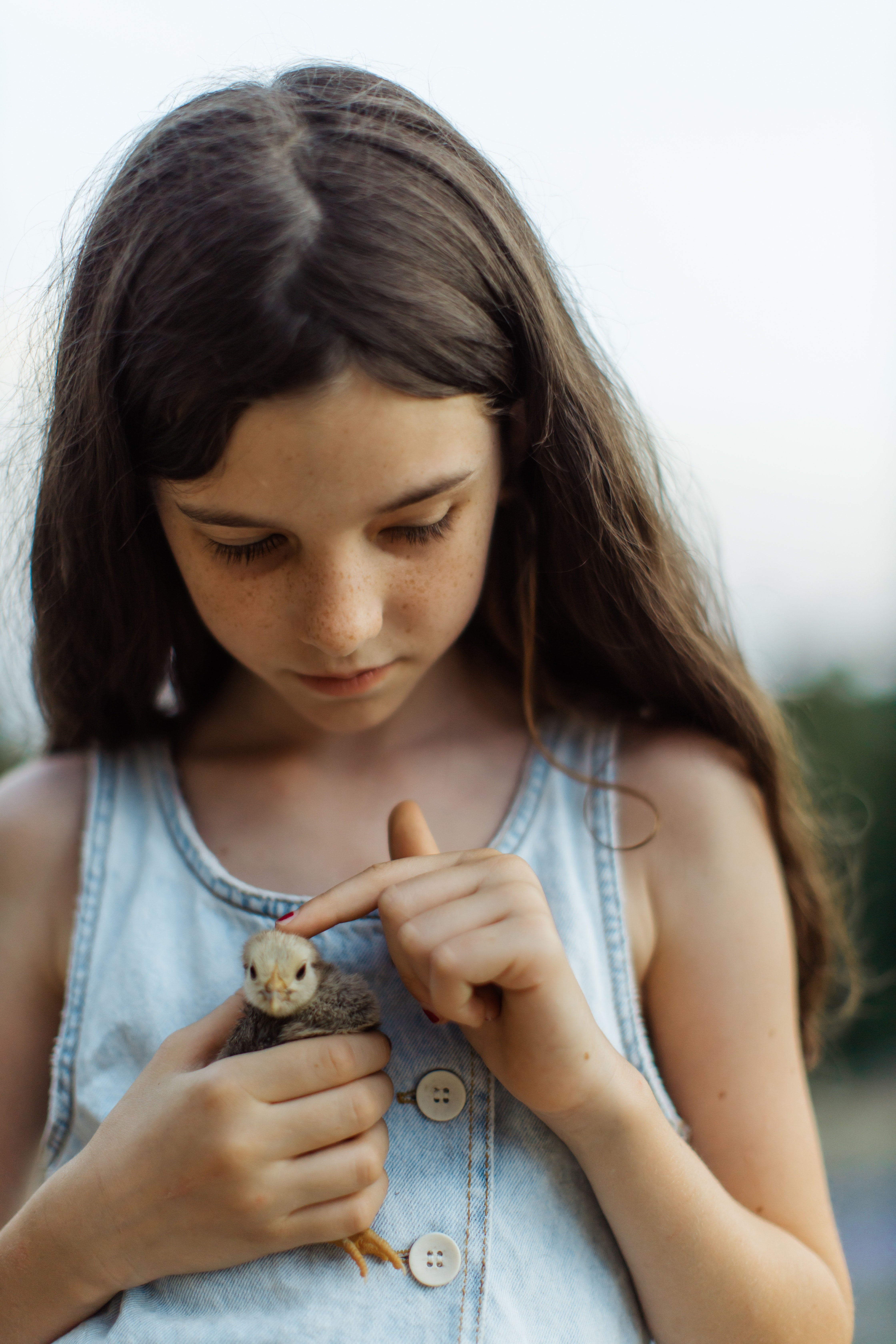 Lucy was a kind-hearted girl. | Source: Pexels
Unfortunately, Lucy's mother was driving home from work one day when she was involved in a car accident. She was confined to bed and required expensive spinal surgery.
Lucy's parents were blue-collar workers, and they could not afford to pay for the expensive operation. Even combining savings and insurance funds would've been insufficient. They tried to enlist the help of friends and neighbors whom they had previously helped, but no one stepped forward to assist them because the money required for the surgery was quite large.
Lucy's parents were distraught at the time, believing that all of their good deeds and kindness to others had come to naught. They didn't get any support when they needed it the most, even though they had helped everyone in need. They had given up hope that anyone would assist them and were unsure what to do next until something unexpected happened one day...
Lucy and her friends, Rebecca and Ava, were walking down the street to a pastry shop when they noticed a homeless man attempting to climb the steps to a park in their neighborhood.
Lucy came to a halt and looked at the man. "Oh, no," she sighed. "He looks like he needs help."
"Lucy!" Rebecca turned around when she saw Lucy wasn't following them. "What happened?"
"He needs our help," Lucy replied as she pointed to the homeless man. "He can't climb the stairs."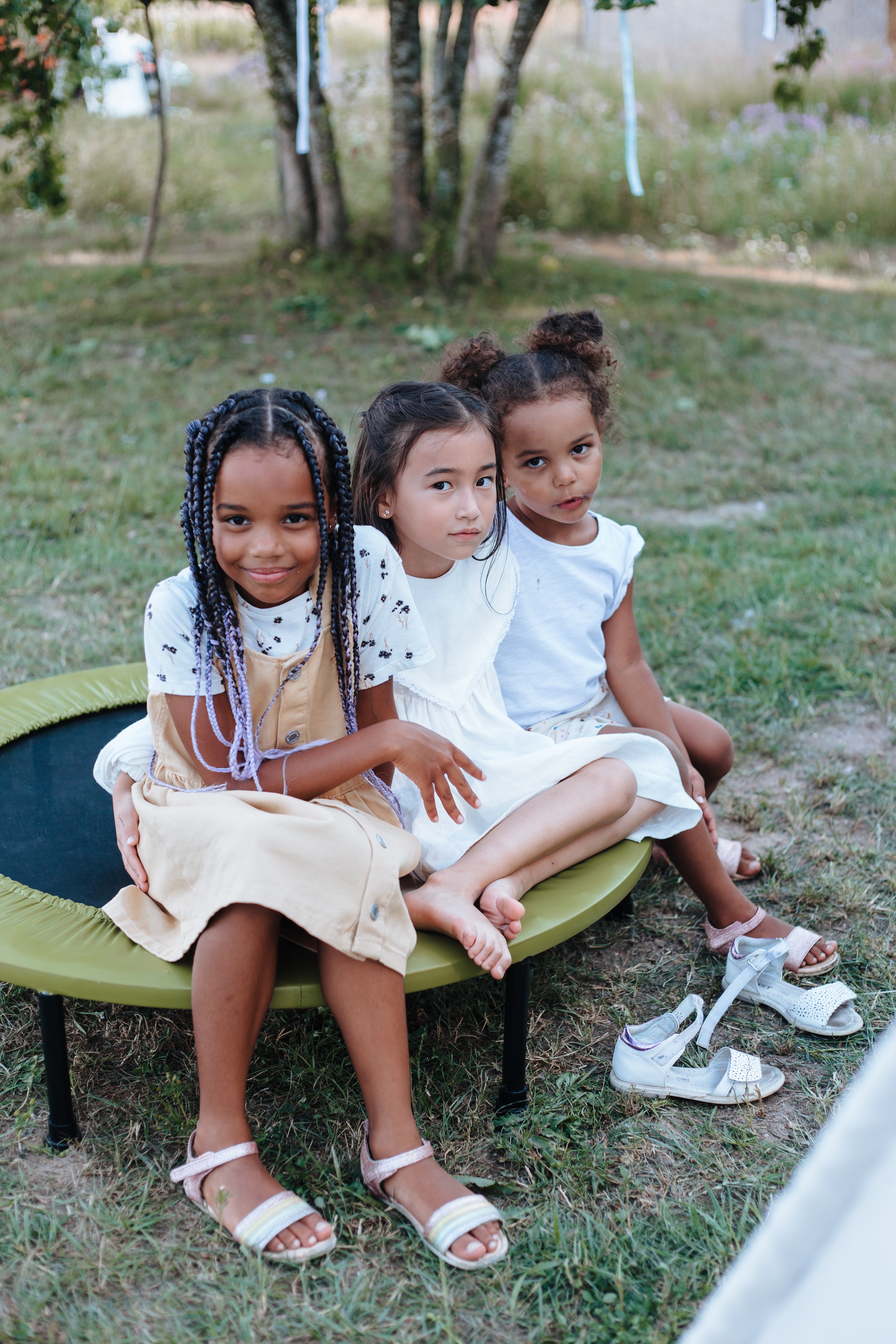 Lucy and her friends were on their way to a pastry shop when they noticed the homeless man. | Source: Pexels
"But he's so dirty," Ava complained. "Mommy thinks that homeless people are filthy...We shouldn't get close to them."
"That's right, my mom says it too. She tells me that they sometimes do bad things to children. Let's go, Lucy. Let's stay away from him."
"But," Lucy couldn't take her gaze away from the man who barely had the energy to do anything. He ascended one step and sank on it heavily. He was exhaling heavily too, and his hands were trembling.
Lucy could see him in pain. "I have to help him. He'd never hurt us. Mommy says it's a nice thing to help someone in need!" And with that, she ran over to the man. Rebecca and Ava exchanged glances, and though they didn't want to aid the man, they followed Lucy.
Goodness always harvests goodness.
However, as they got closer to the man, Ava grabbed Lucy's hand. "Lucy," she said, holding her nose. "He is so smelly! Please, let's go back."
"Yes, Lucy! He looks scary!" Rebecca chimed in.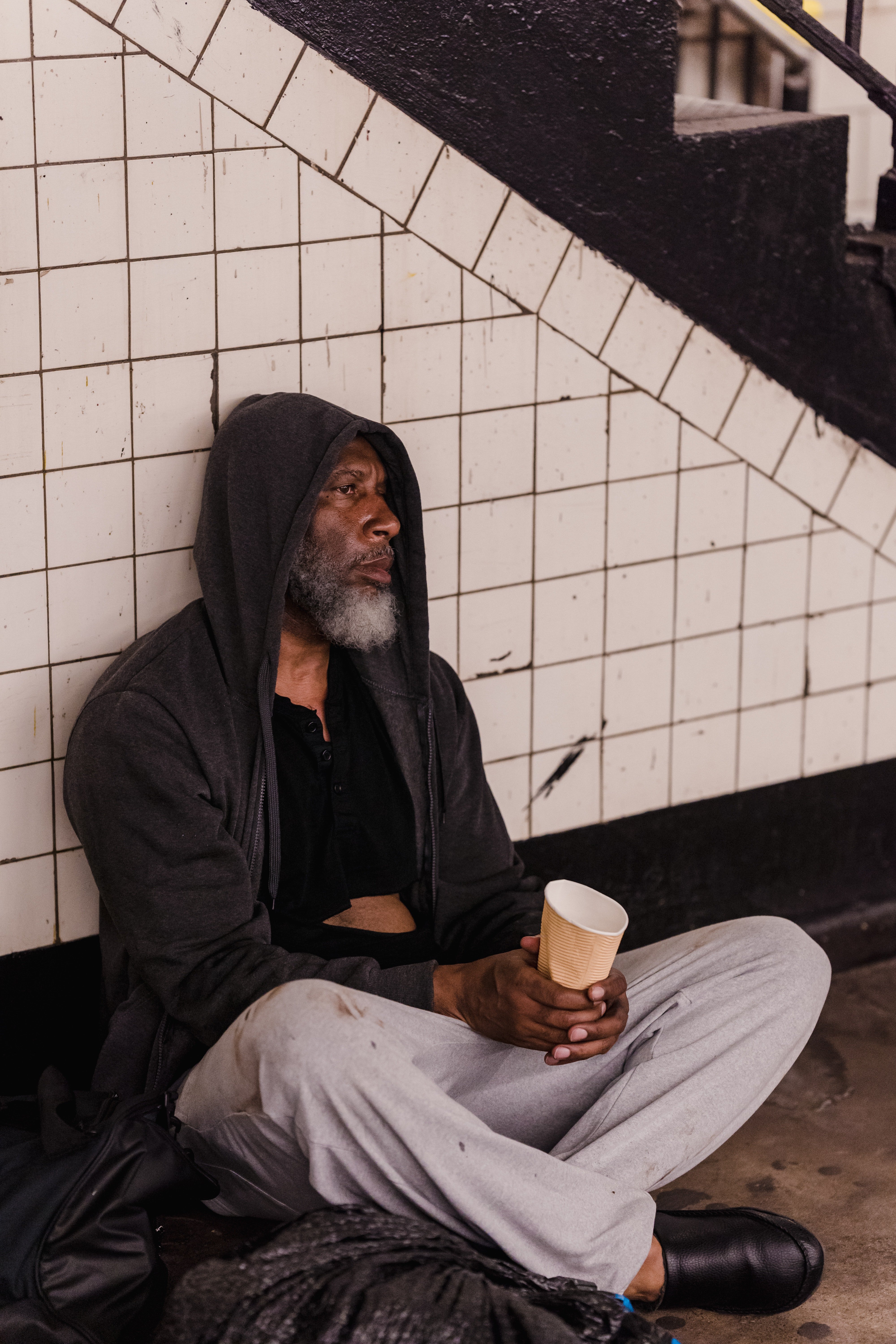 Ava and Rebecca didn't want to help the homeless man. | Source: Pexels
"Girls!" Lucy frowned. "That's mean. He is just a homeless man. I'm helping him!"
"But—" The man lifted his head and stared at the girls before Ava could say anything.
"Please," he begged, his voice deep and moaning. "I am not a bad person. I just require help. Can you help me climb the stairs?"
The man's deep voice startled Ava and Rebecca. "Sorry, but we have to go," Rebecca said as she and Ava took a step back. Eventually, they ran away.
Lucy shook her head and approached the man. "I'm sorry for what my friends said. They are not bad. They are just mean sometimes. Let me help you," she added with a smile, grabbing the man's rough, dust-covered hands.
With tears in his eyes, the man smiled at her. "Thank you so much, dear. You are extremely thoughtful. May God bless you!"
"My Mommy and daddy always say we should be nice to everyone," she said cheerfully. "But your hands," she said worriedly. "They're shaking. Are you okay?"
"I haven't eaten in days, sweetheart," he replied with a sigh. "I just needed to rest, so I walked to the park."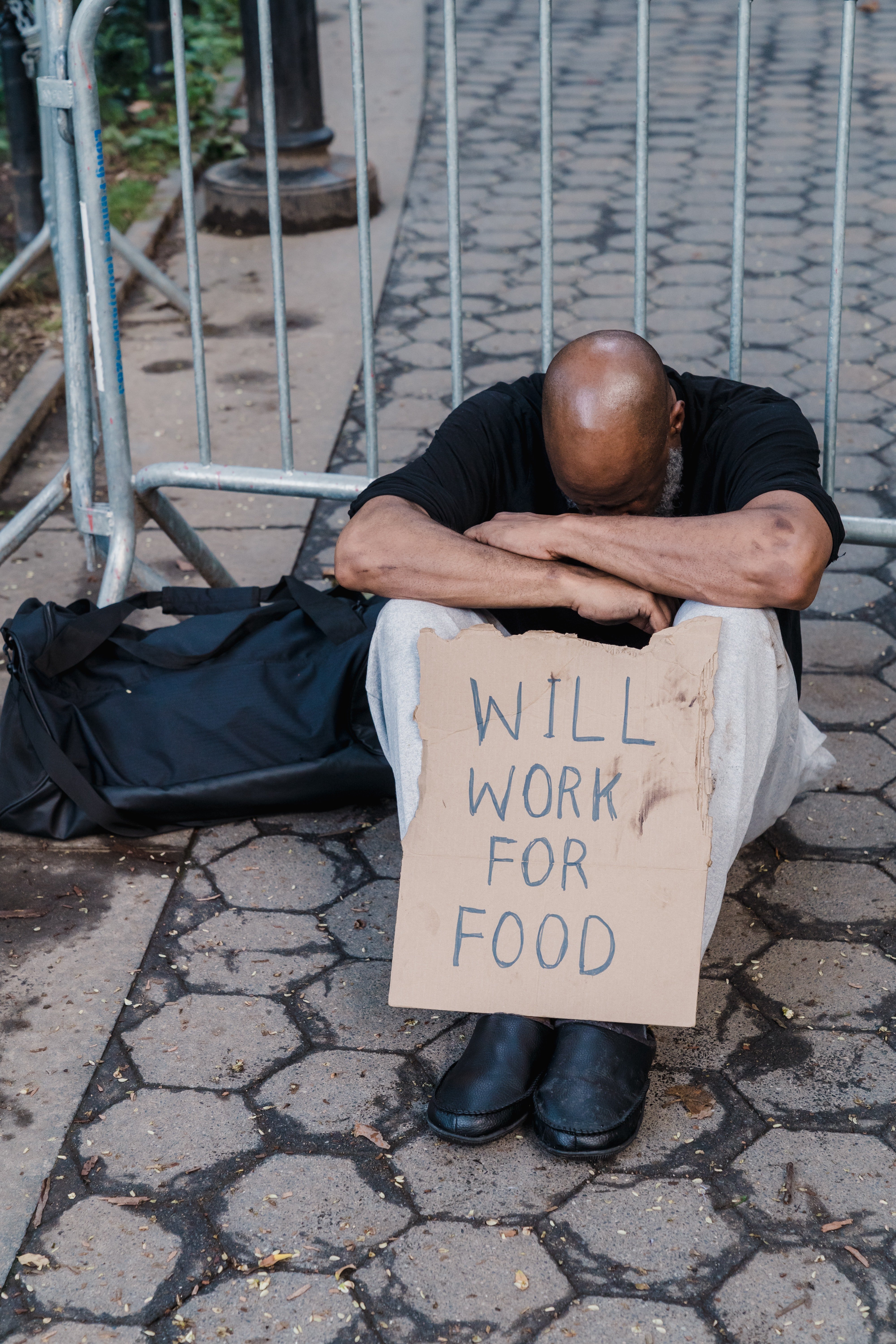 The homeless man revealed he hadn't eaten in days. | Source: Pexels
Lucy paused. "If you wait for me here, I can get you some food from my home. But first, I'll bring you to the park, okay?"
"Oh, thank you, thank you!" the man cried happily.
Lucy rushed home after assisting the man to a park bench. Her mother was in her room, and her father was at work. She quickly put some bread, milk, and biscuits in a bag and returned to the park to offer them to the man before her mother saw her.
However, when she arrived at the park, she saw the man was unconscious and on the ground. "Mister," she said worriedly. "Please wake up! Oh no...he's sick! What do I do?" she wondered.
Suddenly, Lucy turned around and noticed a woman standing in the distance, talking on her phone. She hurried up to her and pulled her overcoat to get her attention. "Excuse me, could you kindly help me?"
The woman turned to face her and grinned. "Sure. What do you need, honey?"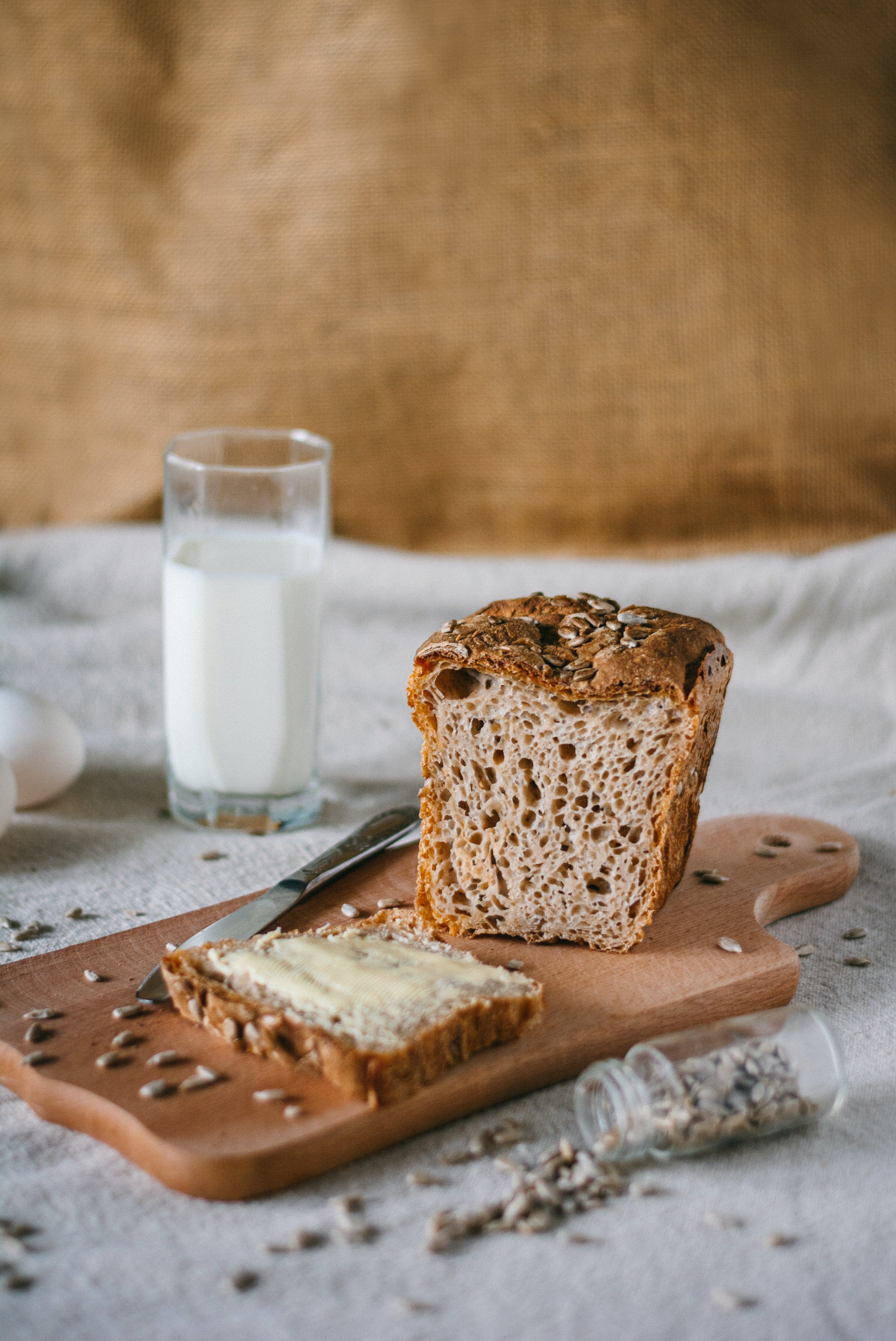 Lucy took some bread and milk for the homeless man. | Source: Pexels
"There's a man there. He needs help!" she cried and quickly led the lady to the homeless man. The woman immediately dialed 911 as she saw the man on the ground. The ambulance arrived quickly, and the woman and Lucy accompanied him to the hospital.
Shortly after, a doctor arrived to check on the man but turned pale when he saw the man's face.
"Dad?" the doctor said, shocked. "What happened to him? And where did you find him like this?"
"We found him in a park," said the woman. "This girl found him. I just happened to be around and helped. She also insisted on coming here with him."
"Please take him inside immediately," the doctor instructed the attendant. "And inform Dr. Stevens about the situation. Tell him the patient should be kept under close supervision."
As the homeless man was led inside, the doctor crouched in front of Lucy and asked, "Where did you find him? What happened to him?"
"I found him on the park's stairs. He was really weak, so I bought him food from home," she explained, holding up her bag, which contained the items she had taken from her home. "Will he be fine?"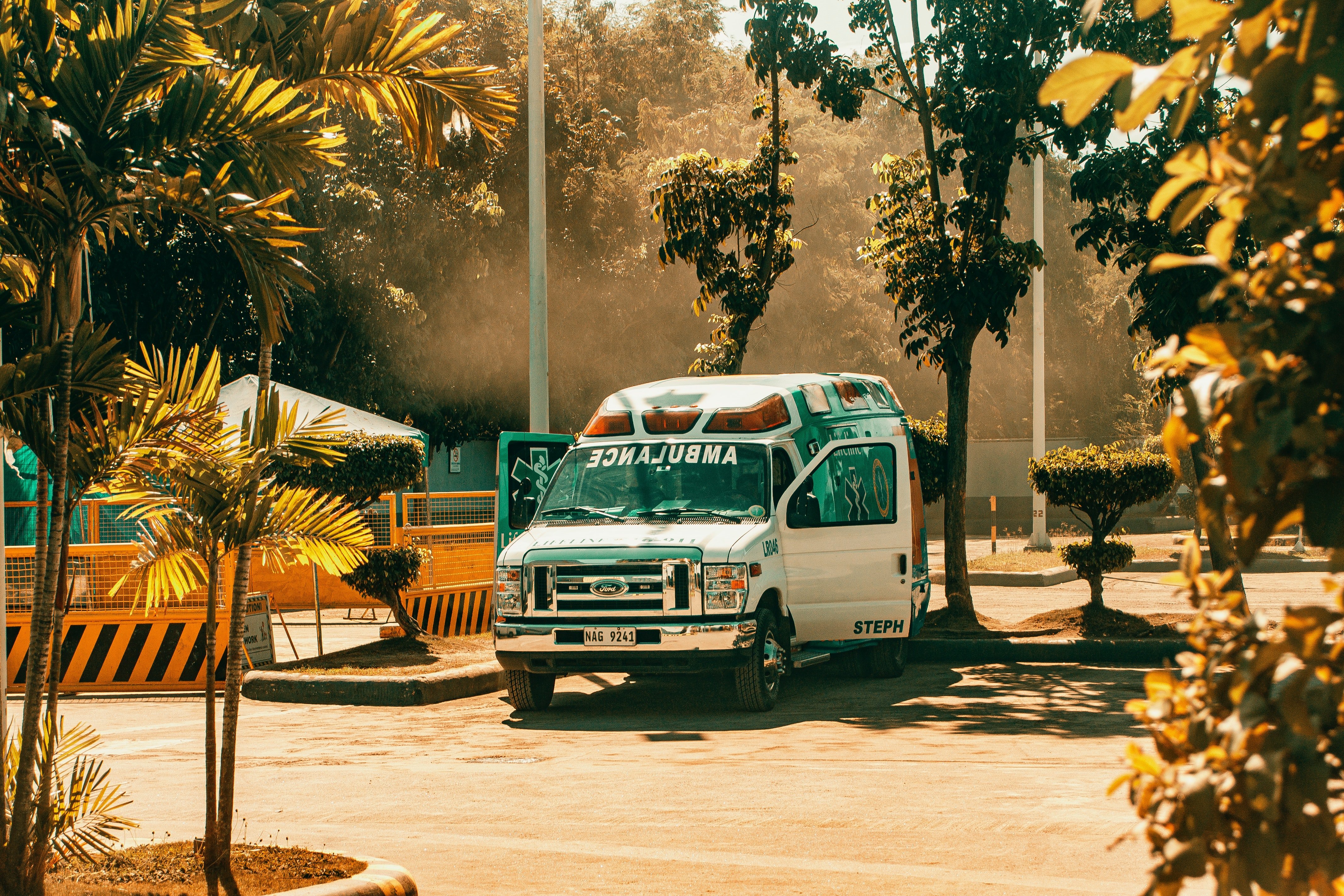 The homeless man was brought to the hospital. | Source: Pexels
"Thank you for helping him," the doctor said with a smile. "He'll be just fine. You should go home now since your parents might be worried."
Lucy was about to leave the hospital with the woman, but she suddenly came to a halt. "Can you treat everyone?" she asked, turning to the doctor. "Even my mom?"
"Of course," the doctor replied, "provided you tell me why she's sick."
"Mommy needs surgery," Lucy sighed. "But she says we don't have enough money. Can you still help her? She hurt her back and can't move."
"Can you tell me your address?" the doctor asked, smiling. "I'll come to check on her."
Lucy gave her address and he noted it down. "Thank you," she said as she walked away.
The next day, there was a knock on Lucy's door. Dr. Scott Dillard came to her house and offered to cover the expenses for Anna's surgery, a total of $530,000!
"I hope now you won't have trouble paying for the treatment," he said, smiling.
Lucy's parents were puzzled why a stranger would help them. "Who are you? And why would you help us?" they asked, confused.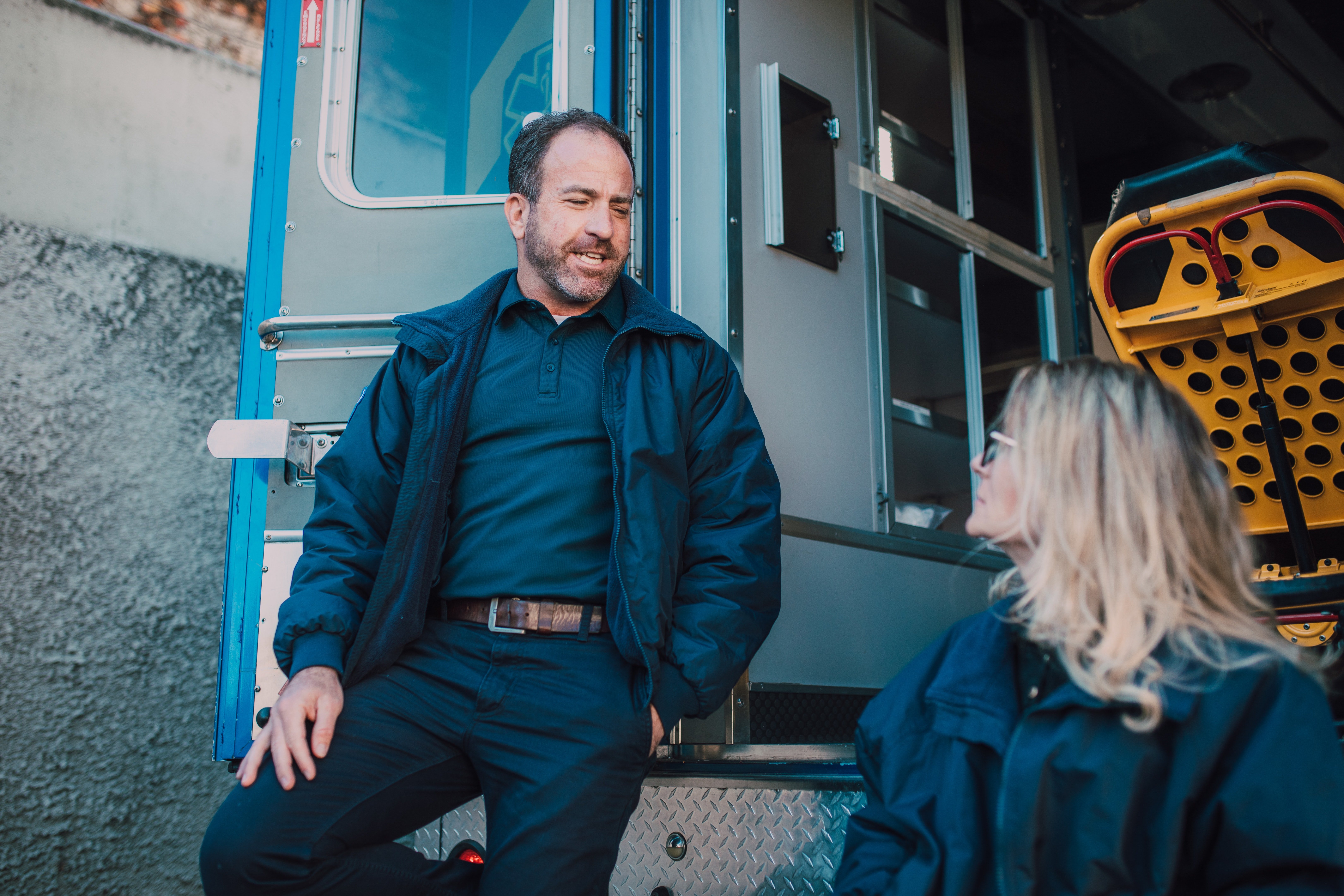 Dr. Scott Dillard learned that Lucy had helped his father. | Source: Pexels
Scott told them what had occurred, and how Lucy had helped his father, Connor.
Scott confessed that he and Connor had a dispute a long time ago because Connor abandoned him and his mother after falling for another woman.
Scott could never forgive his father, and they didn't speak for many years. When Connor's second wife died, her children kicked Connor out of the house, and he became homeless. Scott had no idea until he met his father at the hospital.
"I don't know how to thank your daughter," he said. "You have raised her well. She's an incredible child!"
Lucy's parents exchanged shocked looks, a little embarrassed by how their daughter's kindness had eventually helped them. They had lost confidence in the good when no one helped them, but then their 6-year-old daughter rekindled their faith in kindness when help came to them all as a result of a good deed. They thanked Scott for being considerate enough to assist them. A week later, Anna's surgery was arranged, and it went without a hitch.
What can we learn from this story?
Goodness always harvests goodness. Lucy helped Connor when he needed help, without expecting anything in return. Later, Scott helped her out with Anna's surgery.
Kindness is a contagious disease. Lucy was kind and didn't hesitate to help Connor. Similarly, Scott didn't hesitate to help Anna when he learned about her condition from Lucy.
If you enjoyed this story, you might like this one about a young widow who was shocked to learn her millionaire husband left a $4.7 million fortune to an unknown old lady.
This account is inspired by our reader's story and written by a professional writer. Any resemblance to actual names or locations is purely coincidental. All images are for illustration purposes only. Share your story with us; maybe it will change someone's life. If you would like to share your story, please send it to info@amomama.com.
Please fill in your e-mail so we can share with you our top stories!