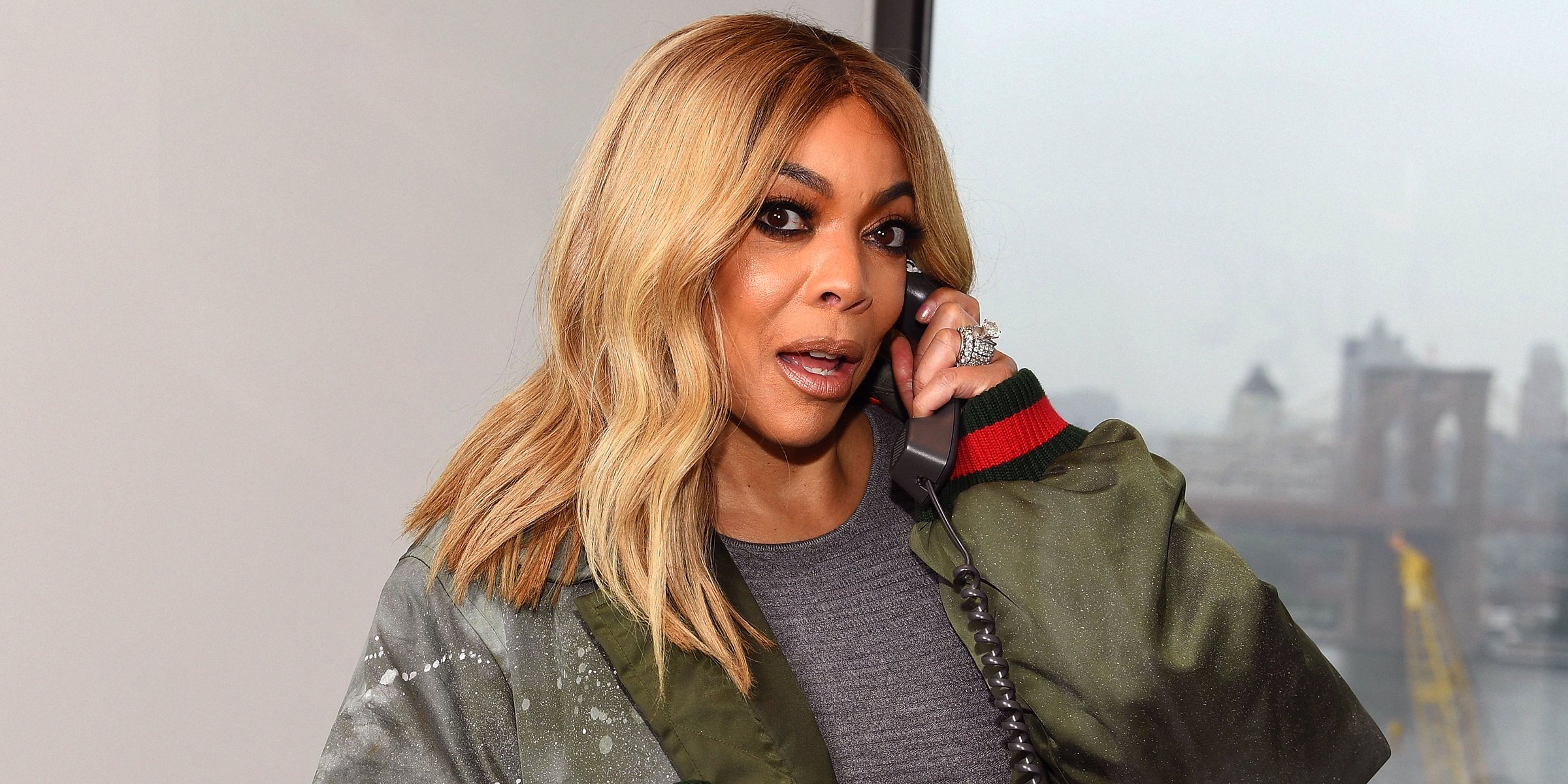 Getty Images
Wendy Williams Is Still in Touch with Ex-husband That Left Her for Mistress Who Had His Child
Despite their messy divorce in 2019, Wendy Williams has kept in contact with her ex-husband, Kevin Hunter. Wendy Williams' Hollywood career is one of the most successful when it comes to TV hosting.
Thanks to her unique, sometimes brash, and controversial style, she has been able to stamp her place in showbiz. While Williams often went all out on celebrity lifestyle and the hot topics, she had her own personal drama.
Williams was married to an unfaithful man, Kevin Hunter, for over two decades, and it all came crashing down in 2019.
WILLIAMS'S TUMULTUOUS MARRIAGE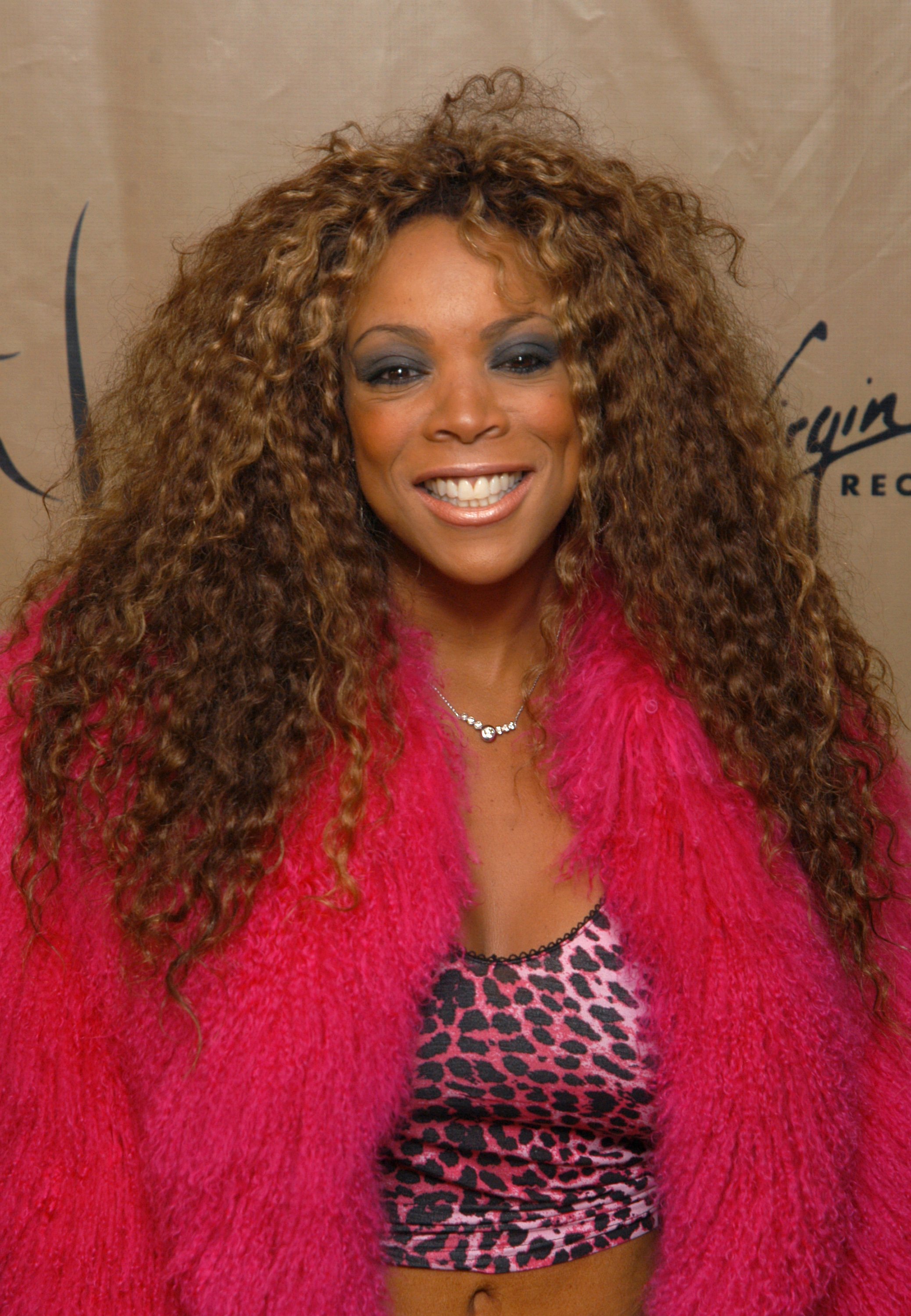 Wendy Williams during Virgin Records Presents 'Damita Jo': A Celebration with Janet Jackson in Honor of Her New Album - Arrivals at Spice Market in New York City, New York | Source: Getty Images
Wendy Williams married her former manager, Kevin Hunter, in 1997 and carried on the image of a relatively happy family for decades. However, behind her bubbly nature on TV, Williams dealt with her husband's cheating issues.
In 2021, the star bared it all in her Lifetime documentary "Wendy Williams: What A Mess." From her health issues to her marriage woes and divorce drama, the star did not hold back on anything.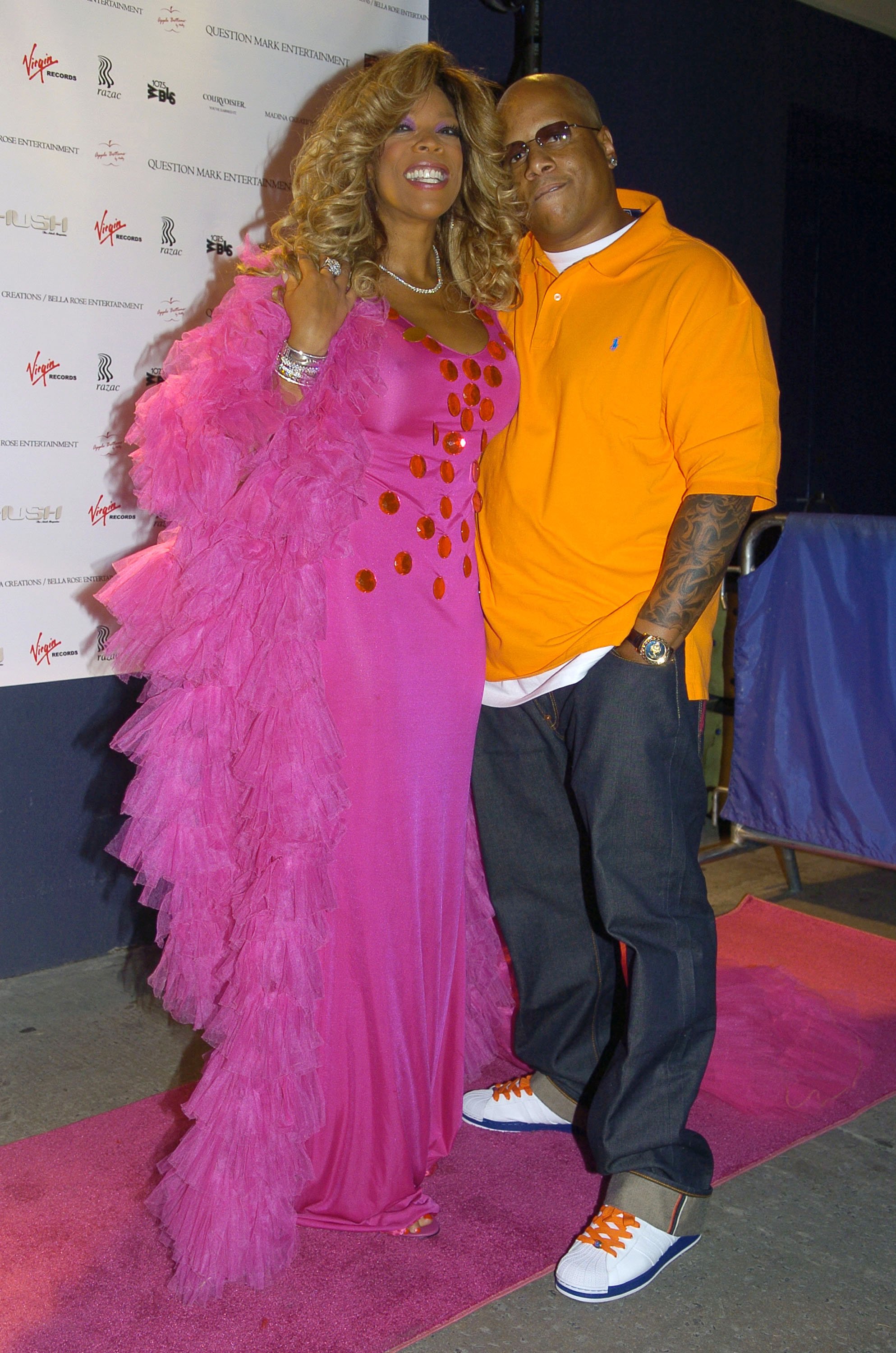 Radio Personality Wendy Williams and husband pose at the release party for Wendy Williams Brings The Heat, Vol. 1 at Quo on June 22, 2005 in New York City | Source: Getty Images
Speaking about her life and all that was documented in the body of work, Williams shared that her ex-partner was a serial cheater. She explained that Kevin cheated on her even while she was pregnant with their son, Kevin Hunter Jr.
When the TV host became a mother, she honored her spouse by giving her son his full name, but she was hardly happy in the marriage. After she gave birth, the star could not bring herself to file for a divorce.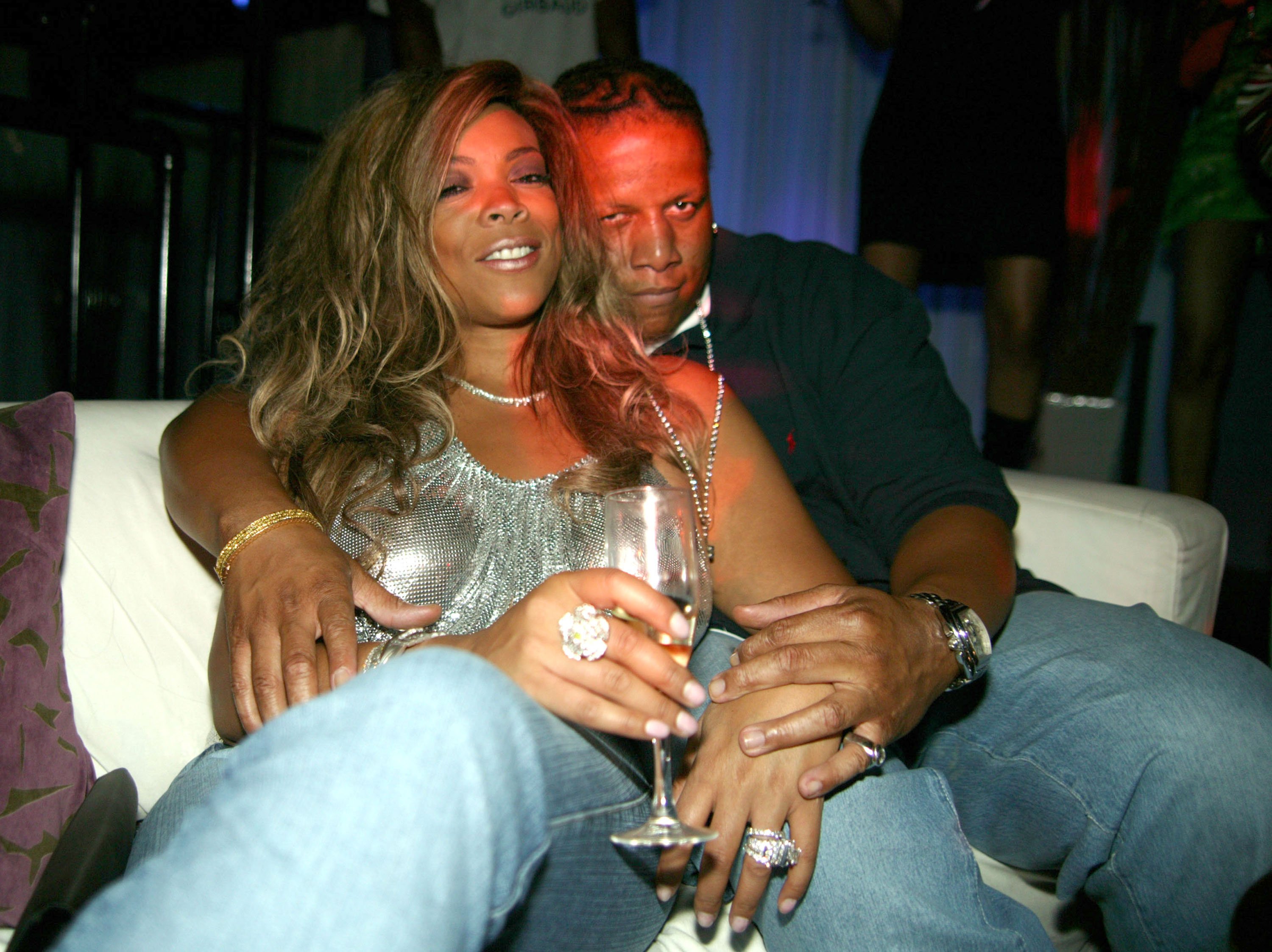 Wendy Williams and Kevin Hunter during Wendy Williams Birthday Party at Tens at Tens in New York City, New York | Source: Getty Images
She told Extra's Billy Bush that she did not want Kevin to leave her by herself when she had just had their child. However, she knew she did not want more kids and knew their union was not "till death do us part." The award-winner did not mince words when she shared:
"Kevin was a serial cheater."
She emphasized that he had different mistresses at different times in his life. Williams stated that with each year, her career got better as her spouse just went on to live flashier. She added that his relationship with the mistress who had his child was the longest.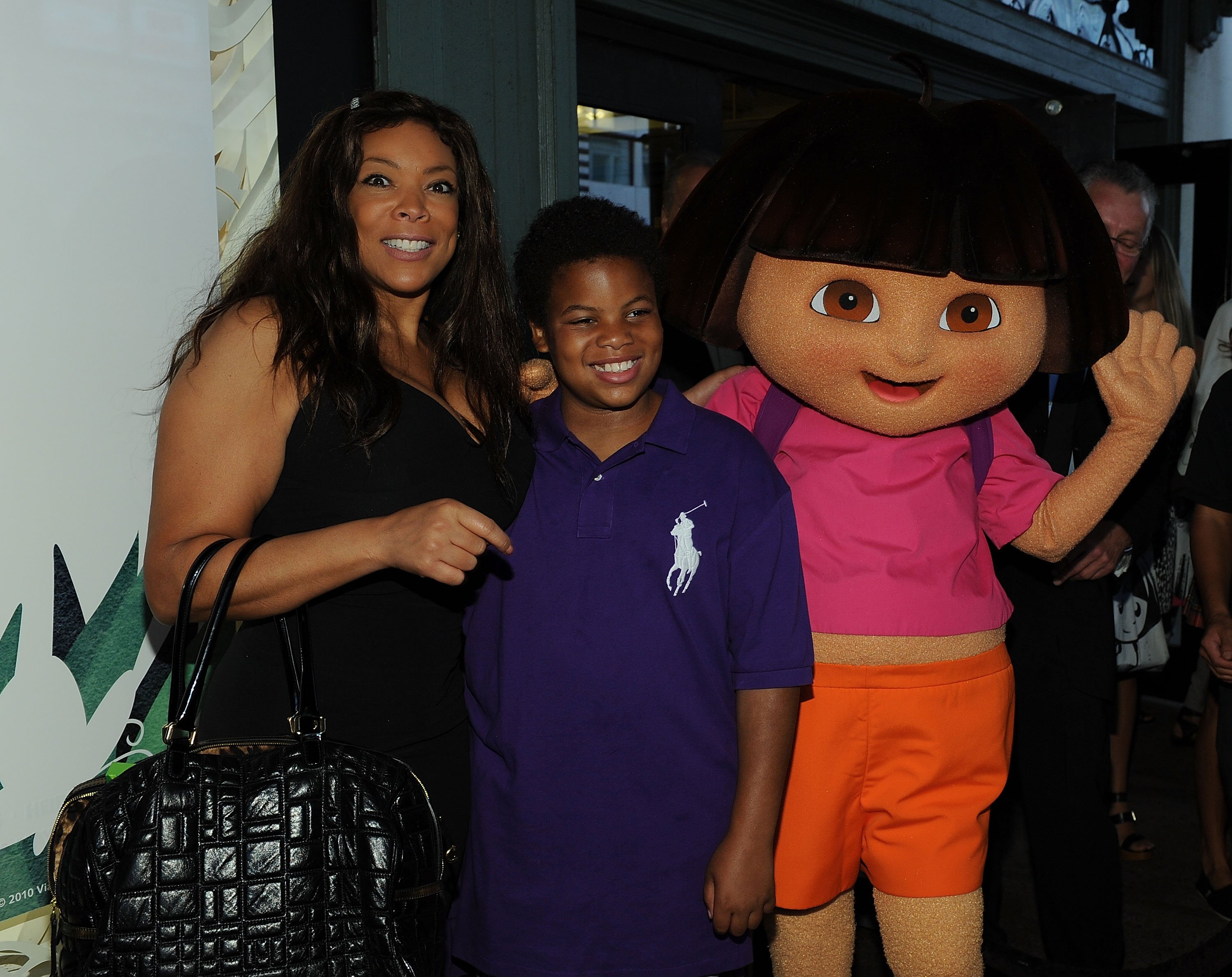 Wendy Williams and son Kevin attend Nickelodeon's Beyond the Backpack Kicks off Auction of Celebrity Backpacks at Macy's Herald Square store on August 10, 2010 in New York City | Source: Getty Images
Through the vicious cycle that the marriage culminated into, insiders shared that Williams wanted to go on being married. However, Kevin wanted them to go their separate ways and live their separate lives. The insider shared :
"Wendy has begged Kevin to stay with her."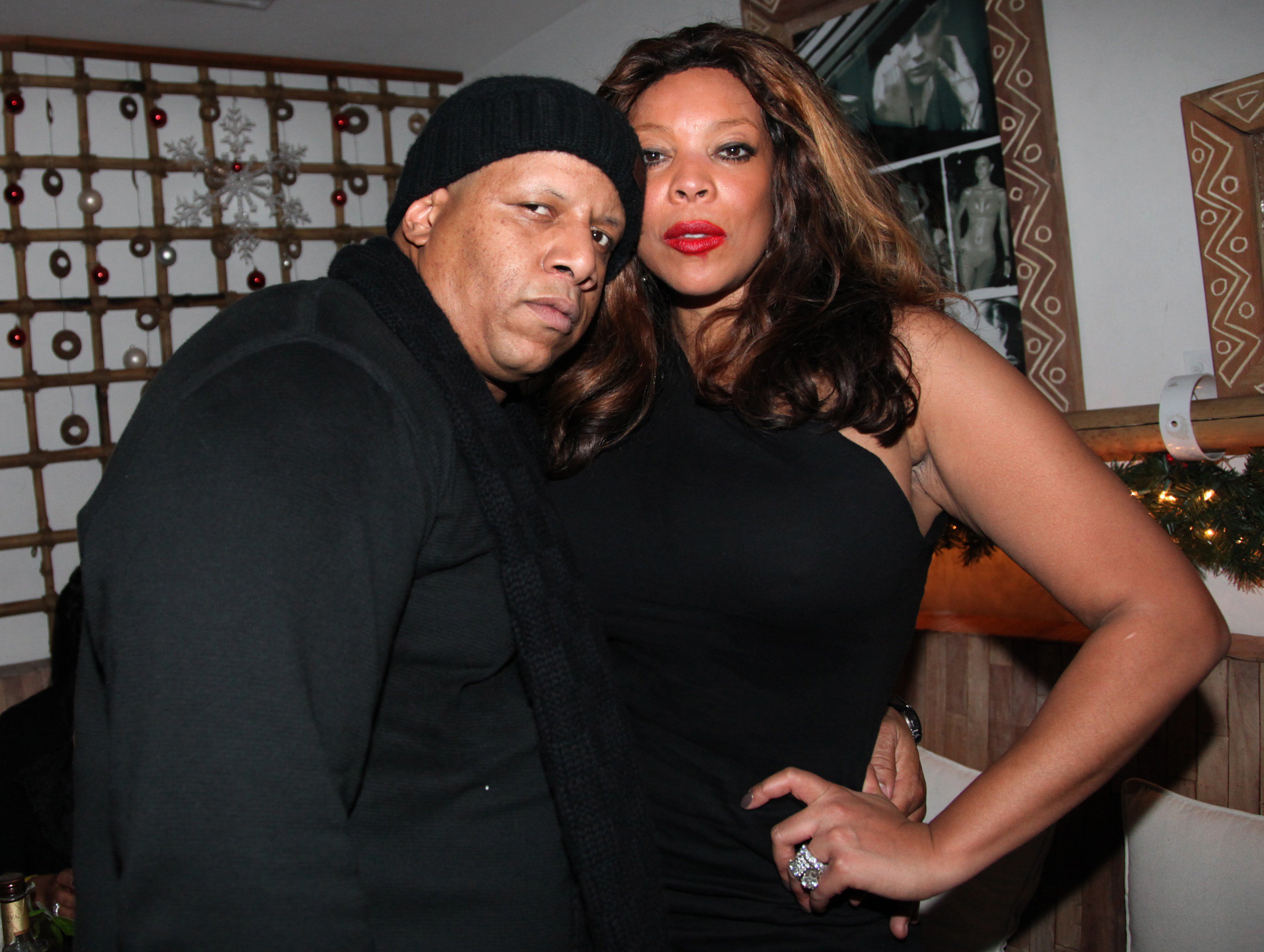 Kevin Hunter and Wendy Williams attend Wendy Williams' 2010 Holiday party at Nikki Beach on December 29, 2010 in New York City | Source: Getty Images
Williams' marriage to Kevin had its ups and downs, but this is not to say that the couple did not have times they stuck up for each other. Such was the case when Williams was first hit with the debilitating effect of Grave's disease.
In 2017, the star's doctors asked her to take a break from her beloved show, and while Williams had preferred working, she knew she needed to take a break because her body could not fight it anymore.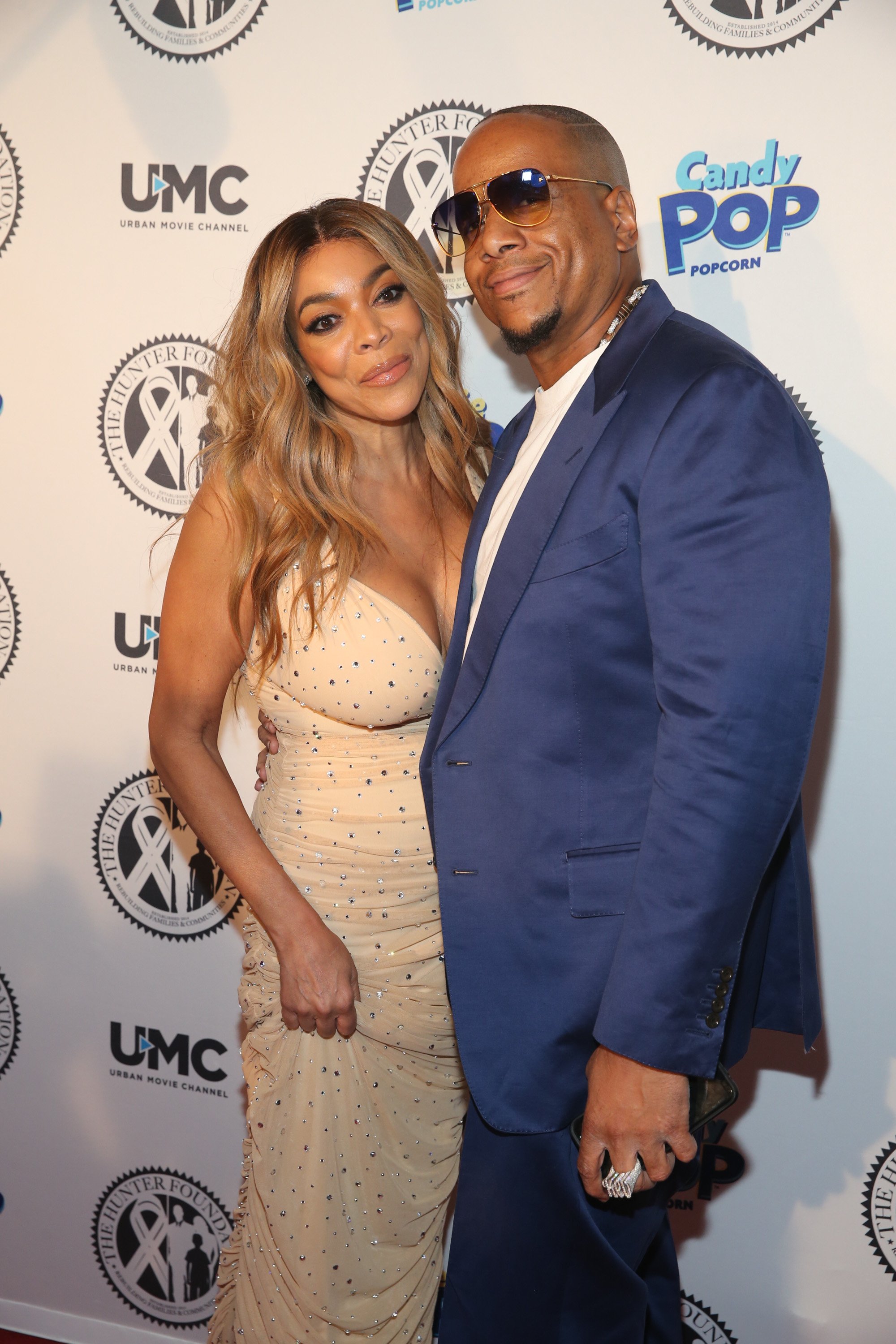 Wendy Williams and guest attend 2018 The Hunter Foundation Gala at Hammerstein Ballroom on July 18, 2018 in New York City | Source: Getty Images
She recalled to People how her spouse was greatly affected by her health as he watched her struggle. Williams described her health issues as though a storm was going through her, coupled with menopause. She stated:
"My husband was extremely concerned. He's not just my husband, he's my business partner, one of the executive producers on the show and he's also my manager. He and I are glued at the hip."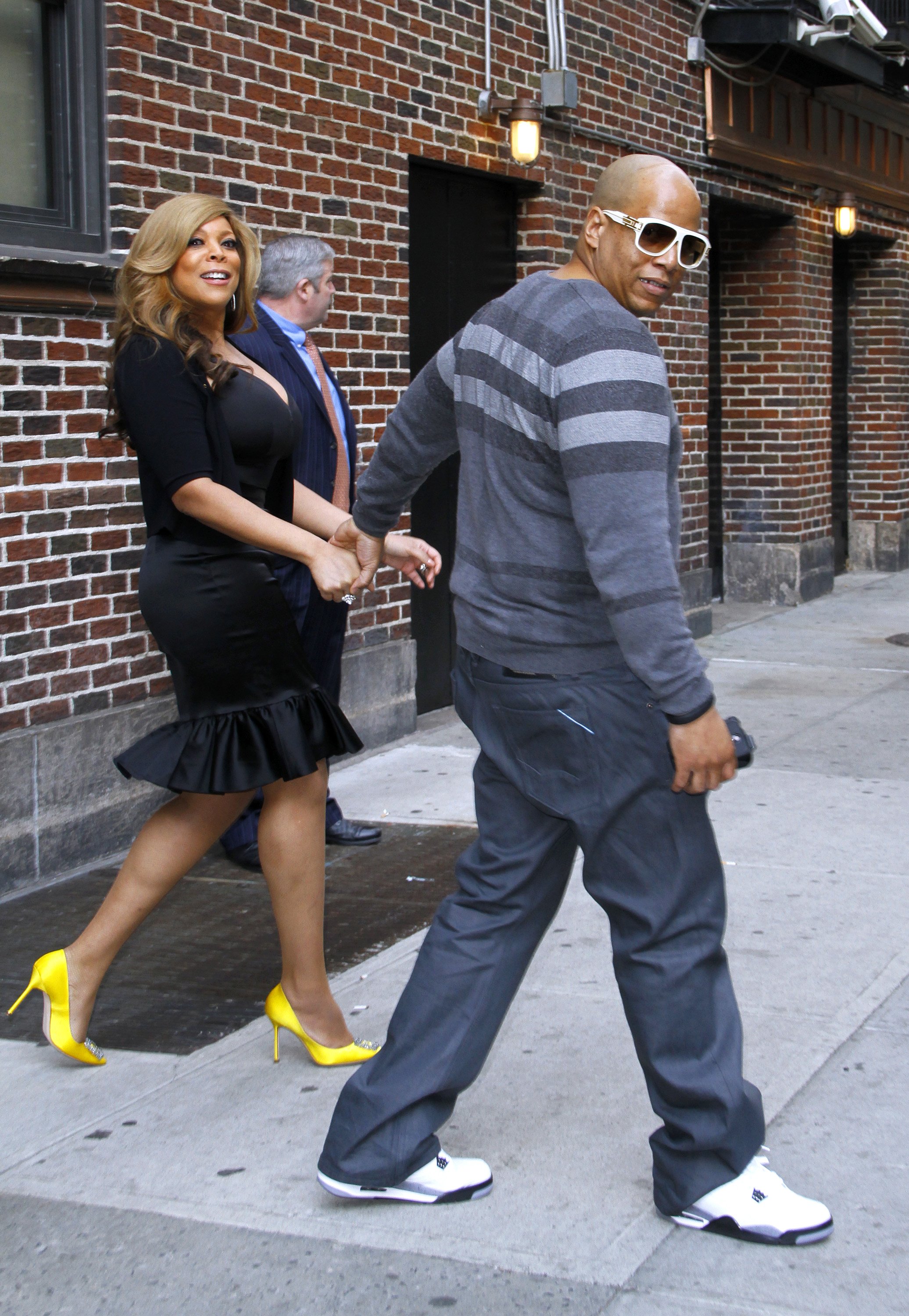 Wendy Williams and Kevin Hunter leave "The Late Show with David Letterman" at Ed Sullivan Theater on April 24, 2012 in New York City | Source: Getty Images
Another time Williams struggled in her life was when she battled addiction. Williams opened up on an episode of her show that she had been in a sober house.
The sober house was where Williams returned to each day after filming her daytime show. According to her, not even her parents knew she was working on herself following her addiction. Williams relayed:
"Only Kevin and Kevin have known about this. Not my parents. Nobody, nobody knew."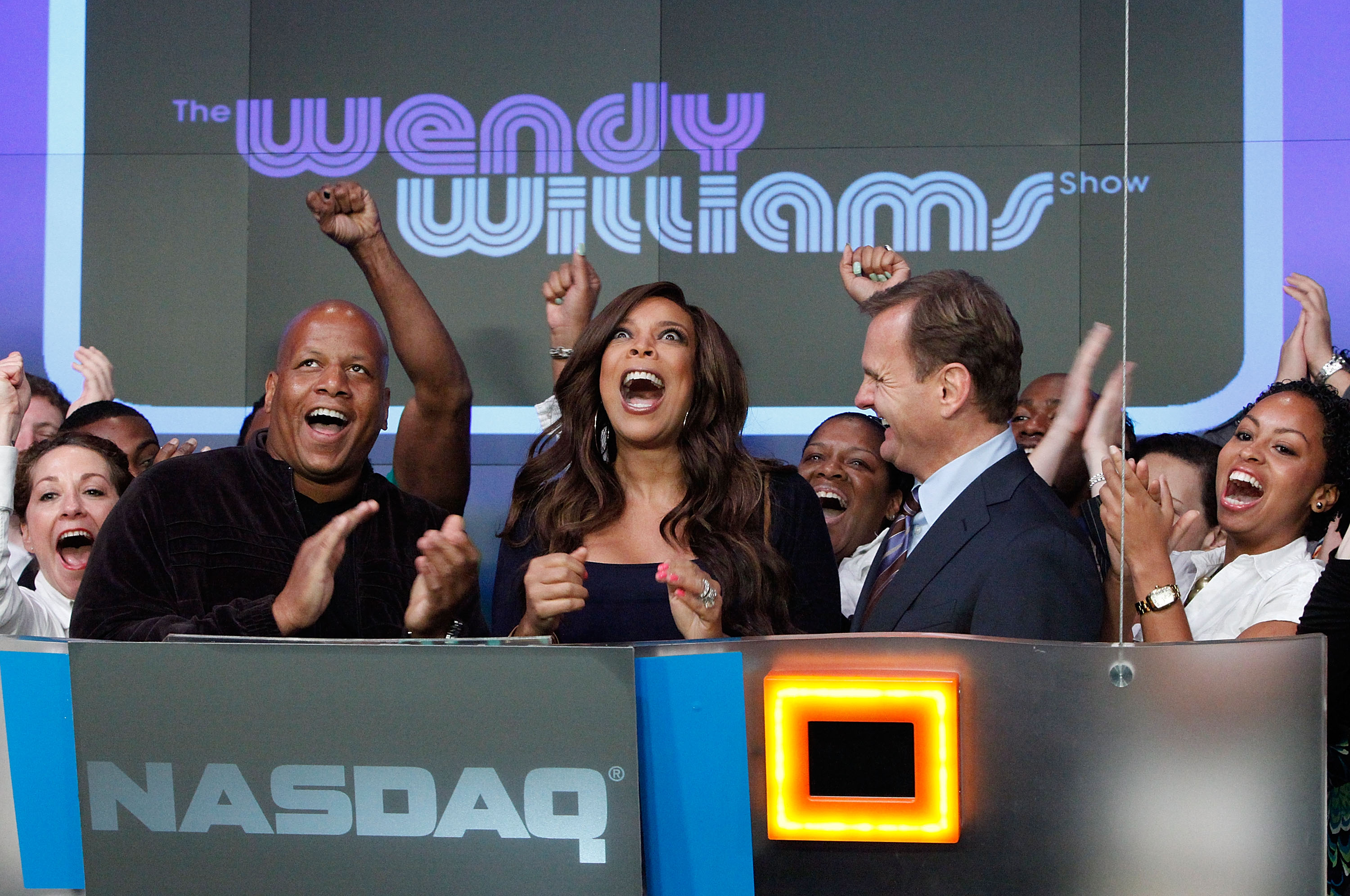 Kevin Hunter, Wendy Williams and Bruce Oust rings the opening bell at the NASDAQ MarketSite on August 25, 2010 in New York City | Source: Getty Images
The " The Wendy Williams Show" star always finds herself in different dramas, and it pans from a monthly basis to weekly. This is due to her hot takes on celebrities' lives and dramas.
However, she came full circle with being entangled in drama after news got out that Kevin had fathered a child with his longtime mistress. This was the final straw to years of cheating.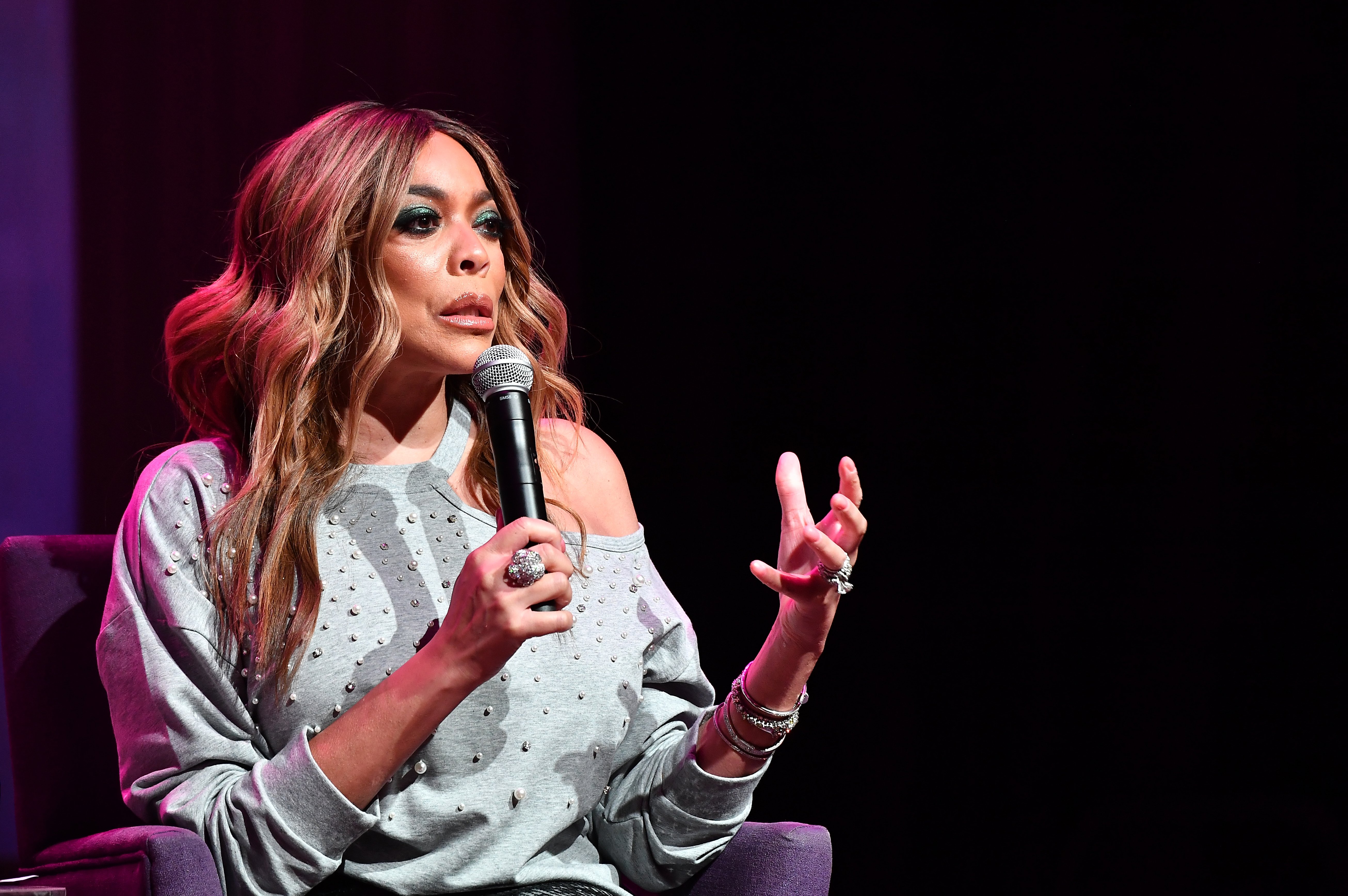 Picture of Wendy Williams speaking at an event | Source: Getty Images
Prior to Kevin's parenting scandal, Williams was known to stand up for him and maintain that her marriage was strong despite its ebbs and flows. However, in 2019, the Emmy-winner filed for divorce, ending their union of 22 years.
The star put her foot down, ready to move on with her life without Kevin's baggage, but it was not an easy task. When the news that he fathered another child first got out, Williams was greatly affected.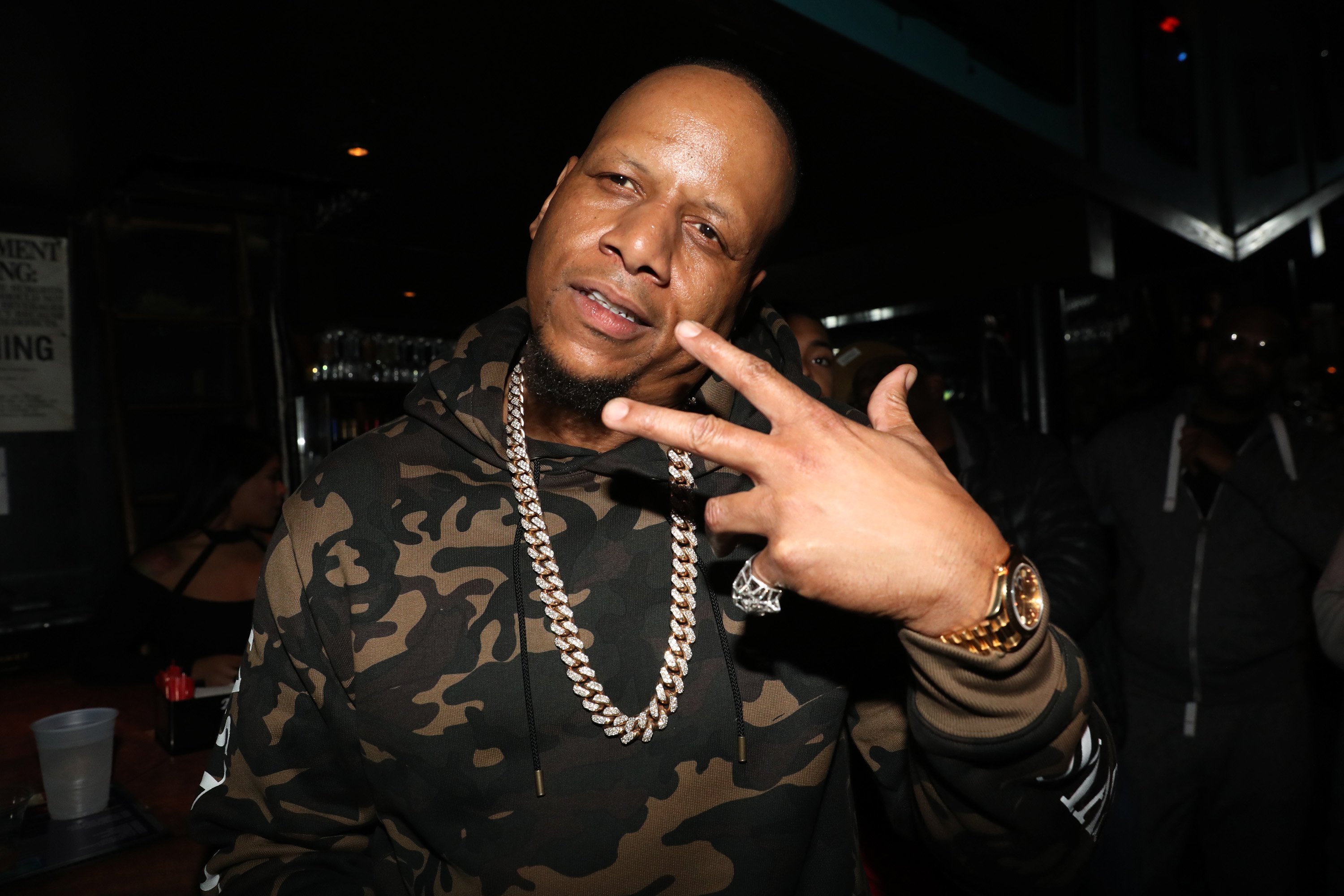 Kevin Hunter attends Hot 97 Who's Next Live With Jacquees, Elijah The boy And Jay Watts at S.O.B.'s on February 26, 2018 in New York City | Source: Getty Images
Insiders shared that she returned to the sober house for a few moments before heading out to get drunk. It was while her team did a frantic search for her that Williams was found and taken home.
During this period, there were talks that Williams was considering divorce, and had slipped her wedding ring on and off. The star, however, later left it on her finger until she made her final decision.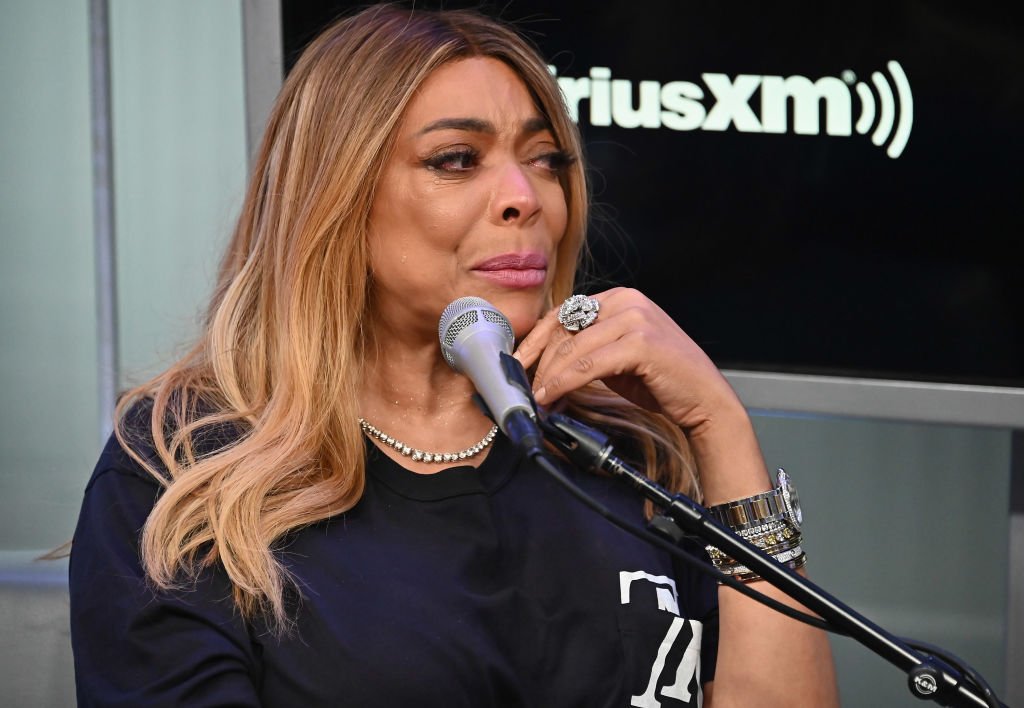 Wendy Williams attends SiriusXM Town Hall with Wendy Williams hosted by SiriusXM host Karen Hunter at SiriusXM Studios on July 23, 2019 in New York City. | Source: Getty Images
The 57-year-old was said to know about her husband's mistress, Sharina Hudson, who was also his massage therapist. However, Hudson's pregnancy completely threw her off balance.
Ultimately Williams and Kevin's divorce was finalized as both parties moved on with their lives. Kevin moved in with Hudson, and two years later, he was spotted out with her and their growing daughter.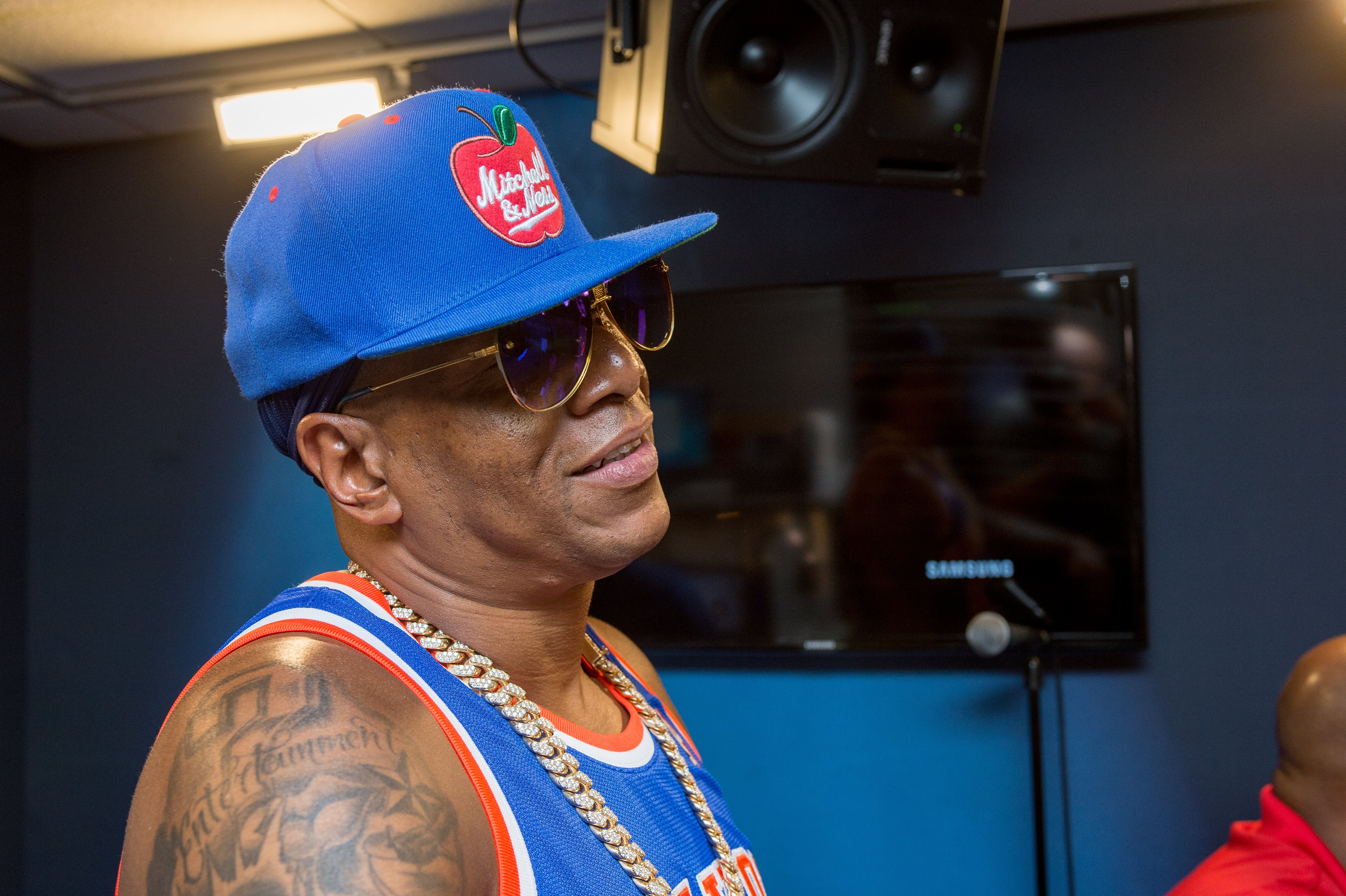 Kevin Hunter Visits SiriusXM at SiriusXM Studio on September 8, 2016 in New York City | Source: Getty Images
Williams, determined to fight all that on her own, made her struggle with addiction. In her interview with Bush, Williams, who always keeps the conversation open, affirmed that she had cocaine problems.
When asked if her addiction made things worse, Williams replied in the affirmative, adding that it was a teachable moment and it only made her stronger. The "Think Like A Man" actress went through her sobriety journey to the peak.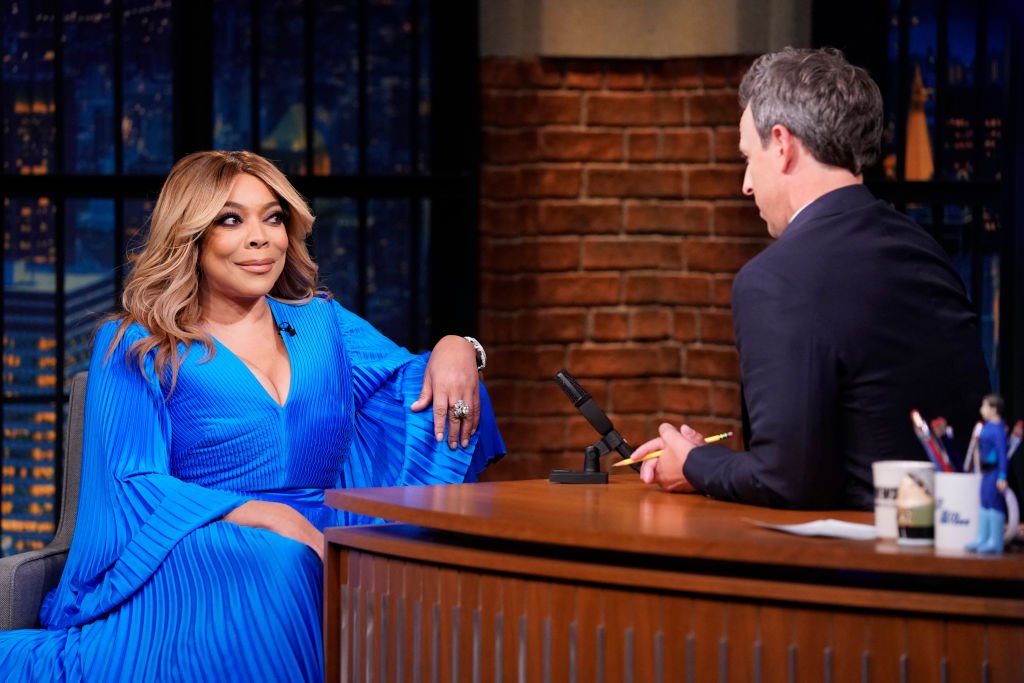 Wendy Williams is honored with Star on the Hollywood Walk of Fame on October 17, 2019 in Hollywood, California | Source: Getty Images
A source revealed to People that she was ready to leave the sober house for a new life with her son. Williams herself revealed that by being open about her addiction, she was able to sort it all out.
During her sobriety journey, Williams stayed true to her purpose, and her coach was with her all the way. An insider revealed to Us Weekly that the TV mogul was ready to take charge of her life again.
WILLIAMS DID NOT REGRET STAYING WITH KEVIN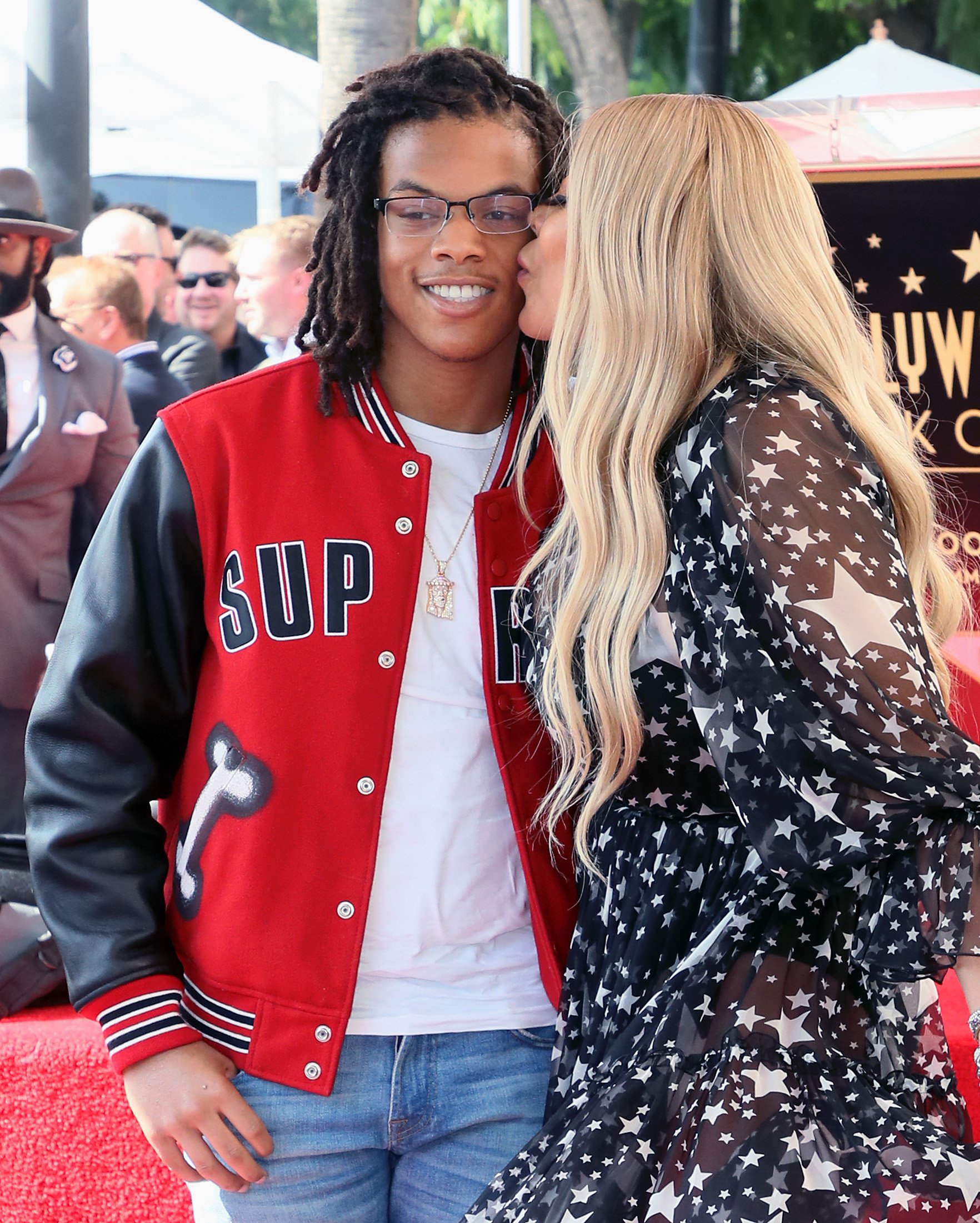 Wendy Williams and son Kevin Hunter Jr. attend her being honored with a Star on the Hollywood Walk of Fame on October 17, 2019 in Hollywood, California | Source: Getty Images
In the days when Kevin was a serial cheater without an illegitimate child, Williams was most forgiving. Once in an interview, she recalled how she learned he cheated on her after she gave birth.
Williams noted how she overheard him having a sleazy phone call, and that was it. At the time, they had worked it out, and she thought it made her marriage stronger. She stated at the time:
"I definitely thought I wasn't staying around for some cheating, but I did, and I don't regret it."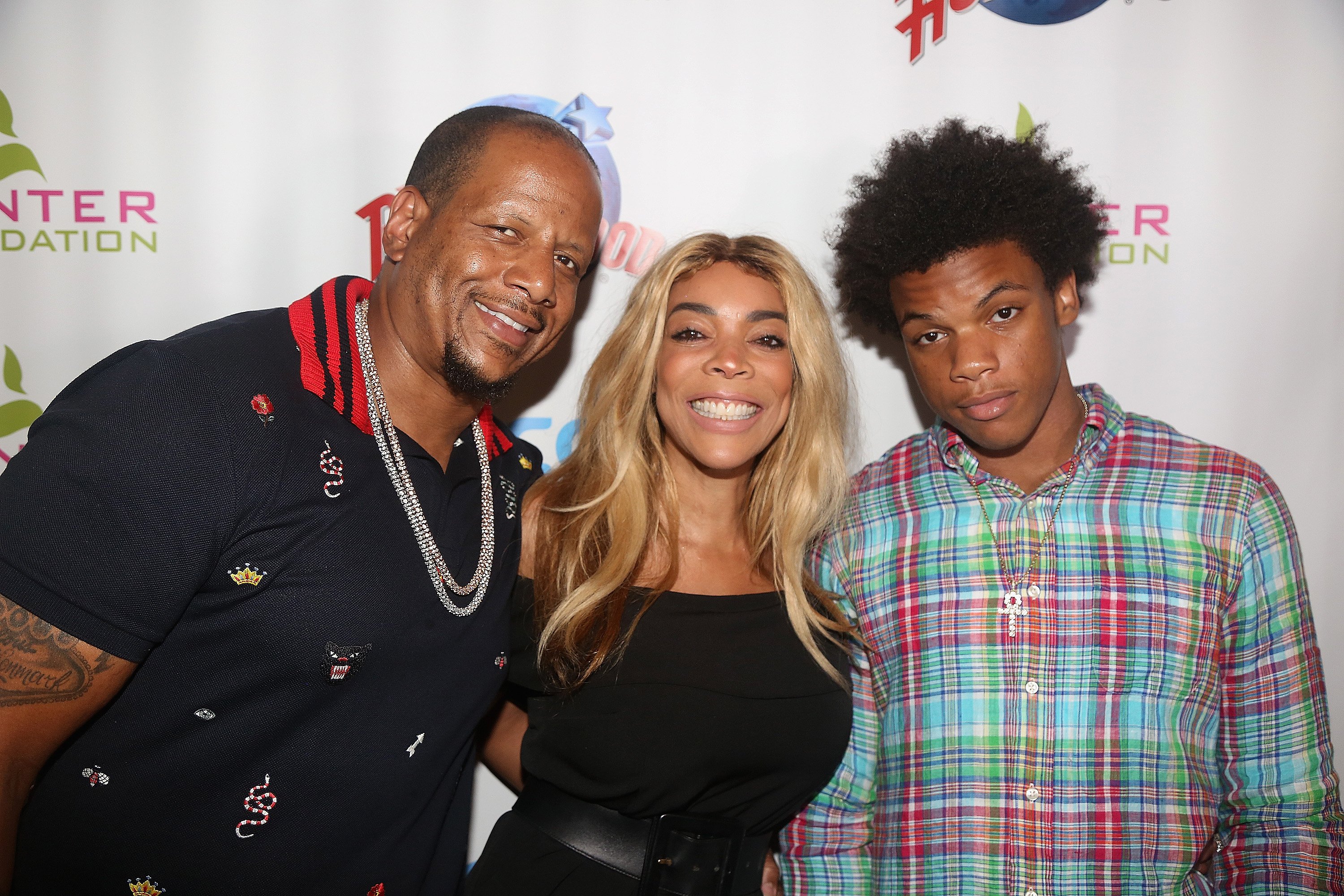 Kevin Hunter, Wendy Williams and son Kevin Hunter Jr pose at a celebration for The Hunter Foundation Charity at Planet Hollywood Times Square on July 11, 2017 in New York City | Source: Getty Images
After the divorce, Williams gave an interview where she reiterated that she did not regret being with her husband or staying with him through years of infidelity. The actress shared:
"I don't regret meeting him. I don't regret falling in love with him. I don't regret expressing my love on the radio and tv about him. Even though I knew that he was a cheat.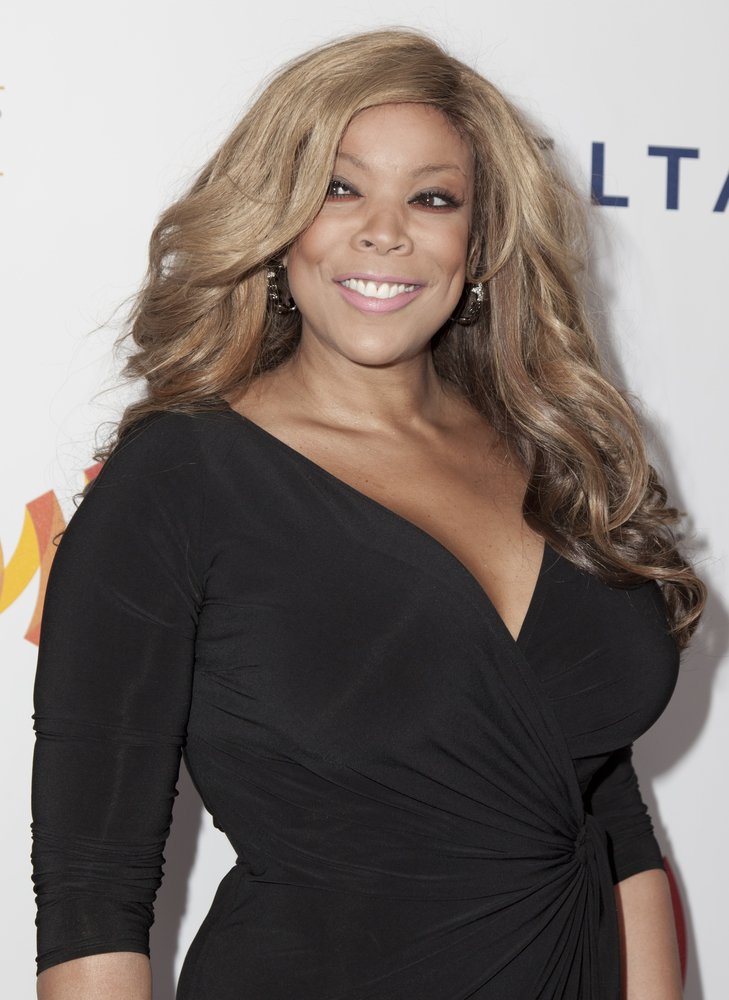 Wendy Williams attends fashion show From Scotland With Love at The Liberty Theatre on April 2, 2012 in New York City | Source: Shutterstock
Both parties have gone their separate ways, but they still keep in touch. When Williams' mom died in 2020, she left her show to be with her family, and Kevin kept in contact.
She revealed to Billy Bush that Kevin attended her mom's funeral. The television star added that they talk on the phone as well. She shared:
"He calls from time to time… I don't block his number though, he's my son's father."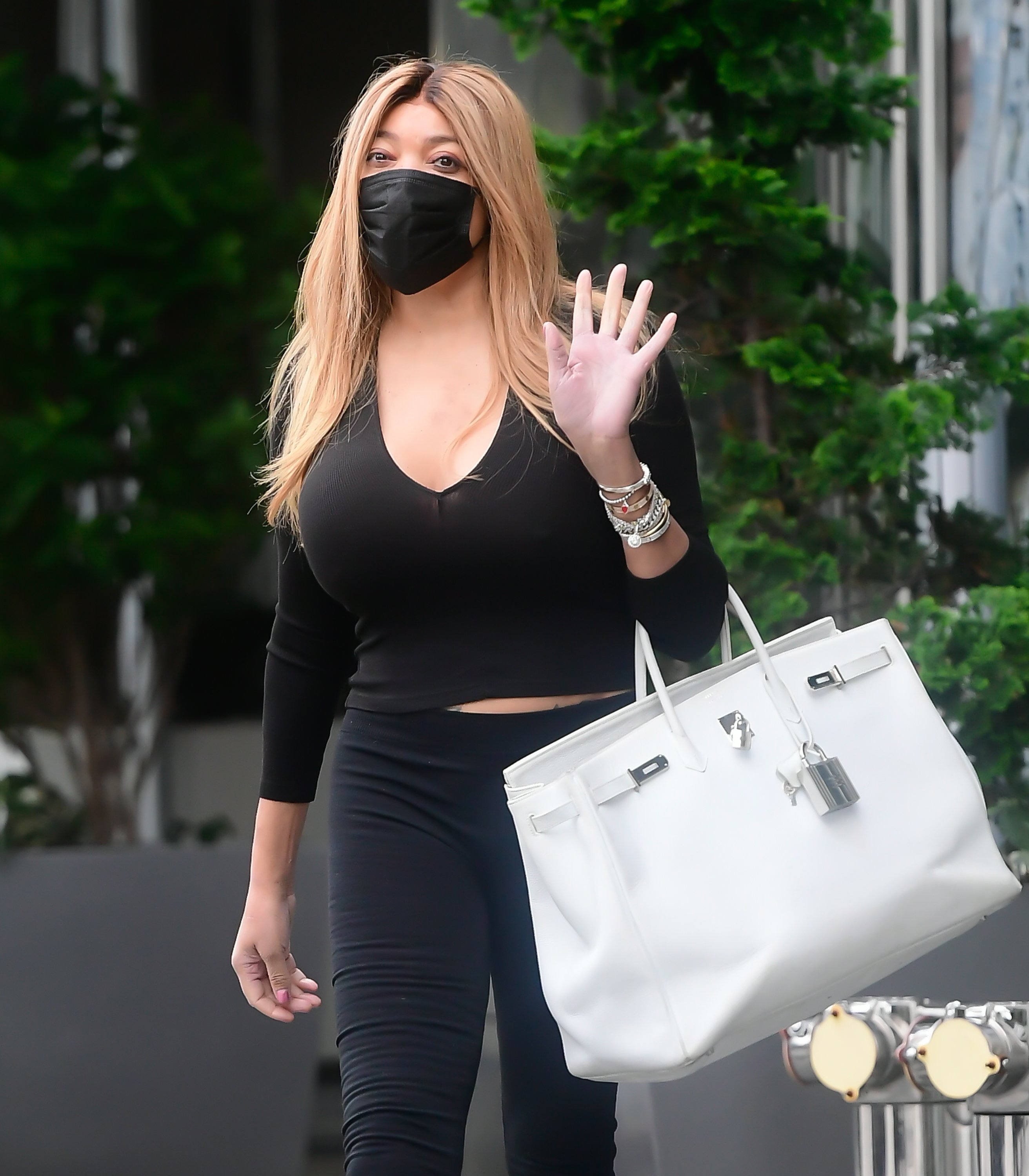 Wendy Williams is seen walking in soho on June 22, 2021 in New York City | Source: Getty Images
Williams has admitted that she did not remain the same person through Kevin's cheating. These days the star looks to keep up her romantic life, knowing she is an "attractive girl." She also stated that she would love to get married again.
Please fill in your e-mail so we can share with you our top stories!