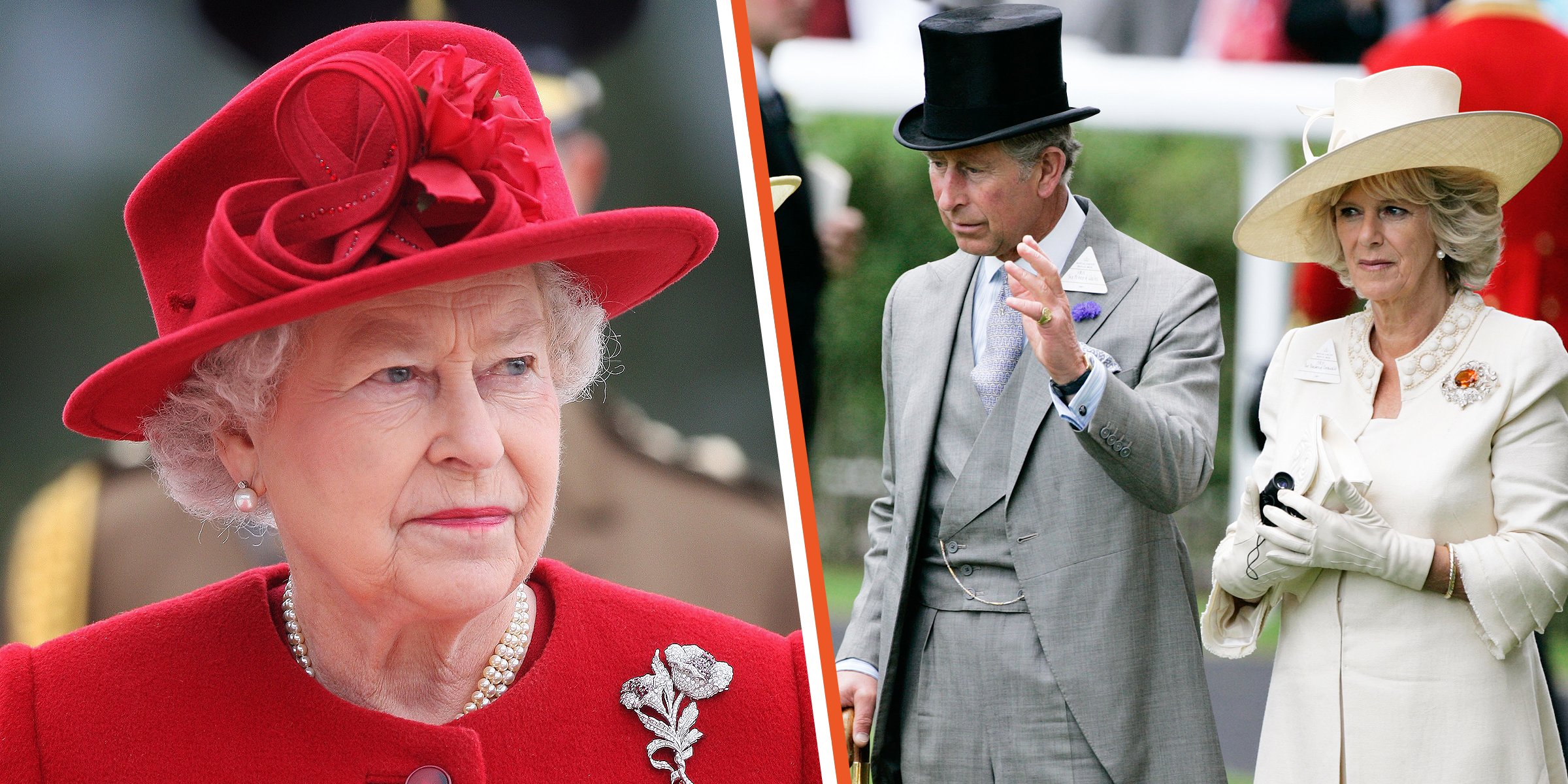 Queen Elizabeth II | King Charles III and Queen Consort, Camilla Parker Bowles | Source: Getty Images
Queen 'Canceled' Camilla before Charles' 1st Marriage — She Was Banned from Guest Lists for 15 Years, Says Author
Camilla Bowles, who now bears the title of Queen Consort next to her husband, King Charles, was once an outcast to the Queen. However, their relationship evolved alongside Camilla's popularity among the royal family, moving from bad to good with time.
It was no secret that newly crowned King Charles was in love with someone else during his marriage to Princess Diana. Despite being with one of the most famous royals, who was loved by many worldwide, Charles never felt content.
Before Diana's tragic death in 1997, following a fatal car crash, the prince had already begun making preparations for Camilla to be close to his side.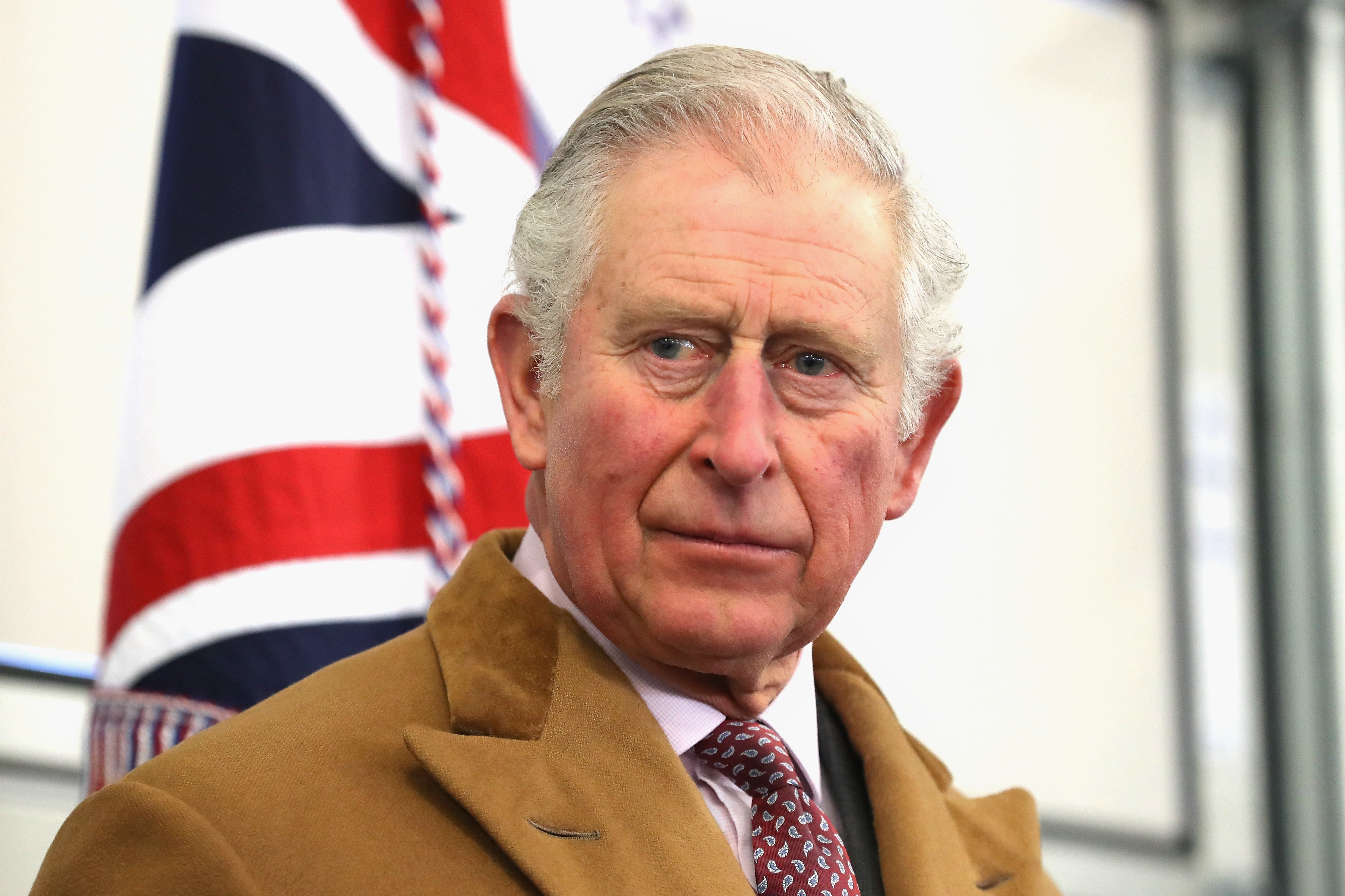 Prince Charles visits the new Emergency Service Station at Barnard Castle on February 15, 2018, in Durham, England. | Source: Getty Images
In a 1994 interview, Charles acknowledged that Camilla was a great friend, maintaining that their friendliness would remain intact even in the future. Behind closed doors, their companionship involved intimacy, as she was his mistress.
These two first crossed paths in 1970 during their attendance at a polo match. The prince and Camilla, the daughter of an English army officer, had a few things in common, and it was enough to make them begin a romance.
However, after Charles left to serve in the navy, Camilla found love in the arms of another army officer, Andrew Parker Bowles, whom she married and went on to share two kids with.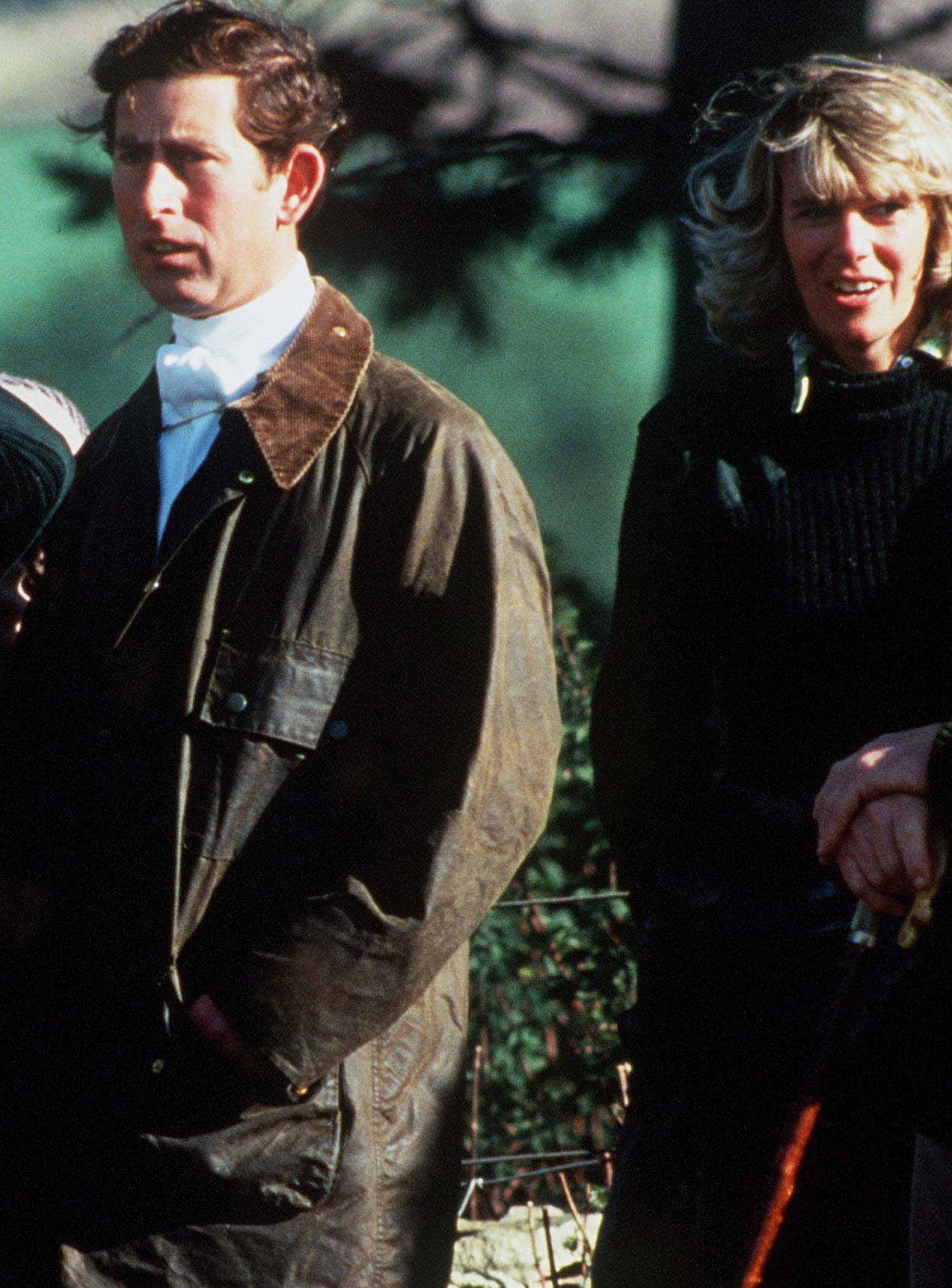 Prince Charles And Camilla Parker-bowles In 1979. | Source: Getty Images
Losing his lover to another did not make the Prince of Wales sever ties with Camilla. Instead, they continued their friendship, and he even became her son's godfather.
However, Charles continues to look for a wife, leading him to date two women from the Spencer family. First, Lady Sarah, and then her younger sister, Diana, at different times.
Eventually, the prince married Diana, who was more than ten years his junior, and they welcomed two sons, William and Harry. However, it did not take long before things began to fall apart.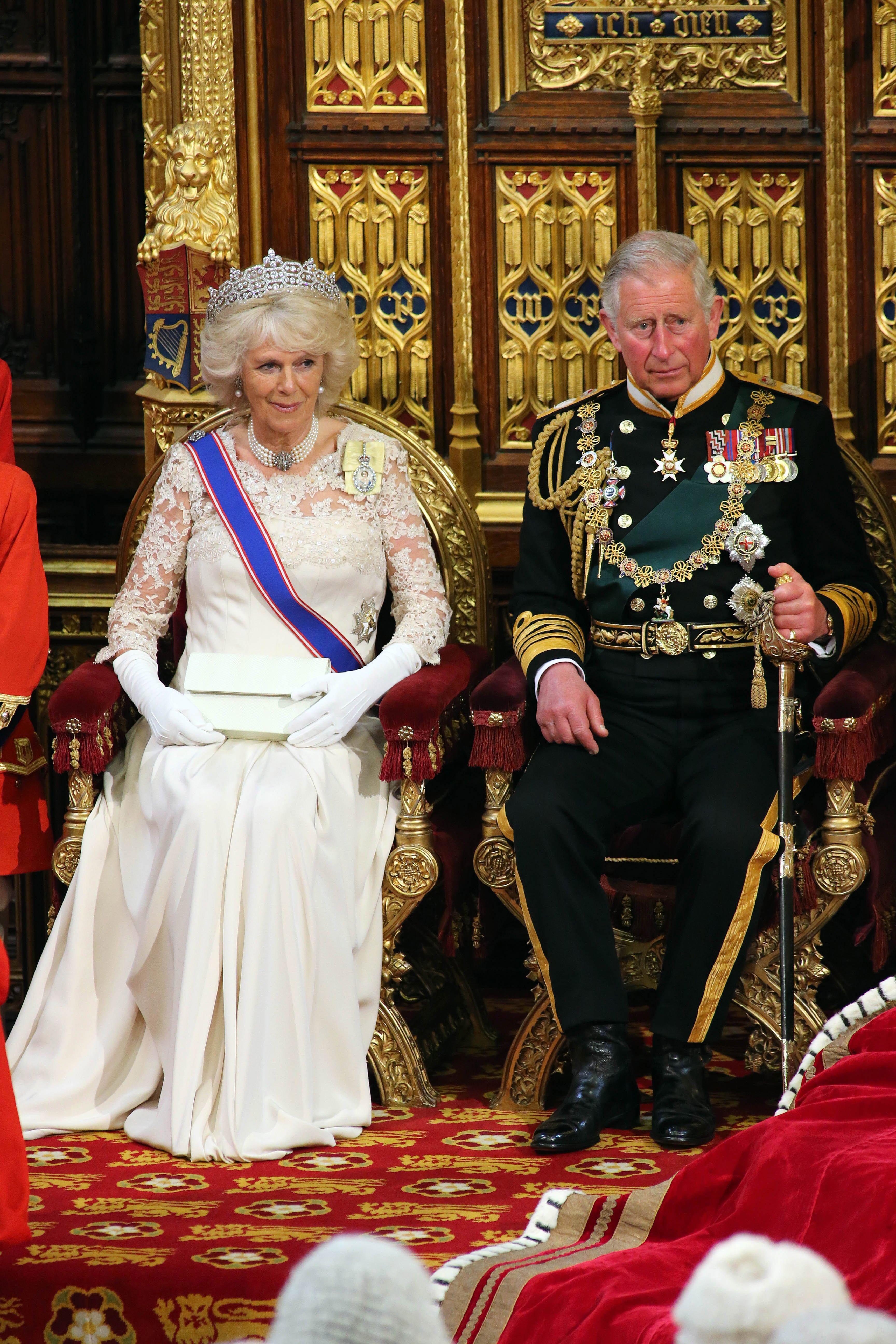 Camilla, Duchess of Cornwall and Prince Charles, Prince of Wales attend the State Opening of Parliament on May 8, 2013 in London, England. | Source: Getty Images
According to Charles' authorized biography, he began an affair with his ex-lover, Camilla, in 1986. Although the duo, both married at the time, struggled to conceal it to no avail.
Not only did Diana know who her husband's mistress was, but there was also evidence, such as a leaked phone conversation nicknamed "Camillagate." The recorded audio (a phone conversation between Charles and Camilla) bore explicit and embarrassing content.
Later, Diana admitted that her marriage was overcrowded with three people, which could have been why they split. However, Charles was not the only guilty one, his wife was also involved with a man named James Gilbey, but that was after the prince broke their marital vows.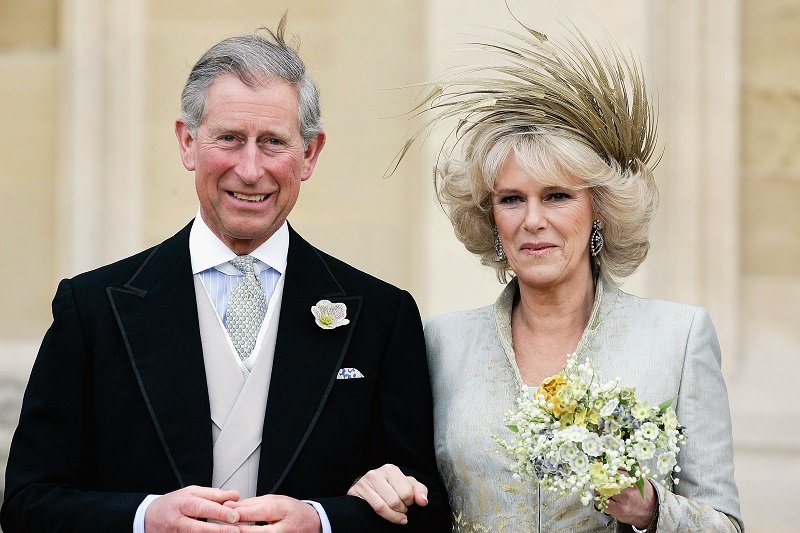 Prince Charles and Duchess Camilla Parker Bowles on April 9, 2005 in Berkshire, England | Source: Getty Images
By 1995, Camilla's marriage had ended, and the following year Charles and Diana finalized their divorce. This presented the former flames with the right opportunity to be together, but they had to wait due to an unsavory incident— Diana's accident that claimed her life.
It was not until the following year that Charles proceeded, intending to legitimize his relationship with his former mistress. The father-of-two confirmed that she was getting familiar with his family members and sons, and they even spent their vacation together.
All through, the Queen refused to be associated with Camilla. She avoided attending events with her son's lover, but as Charles edged on, Camilla soon became a resident of the Clarence house.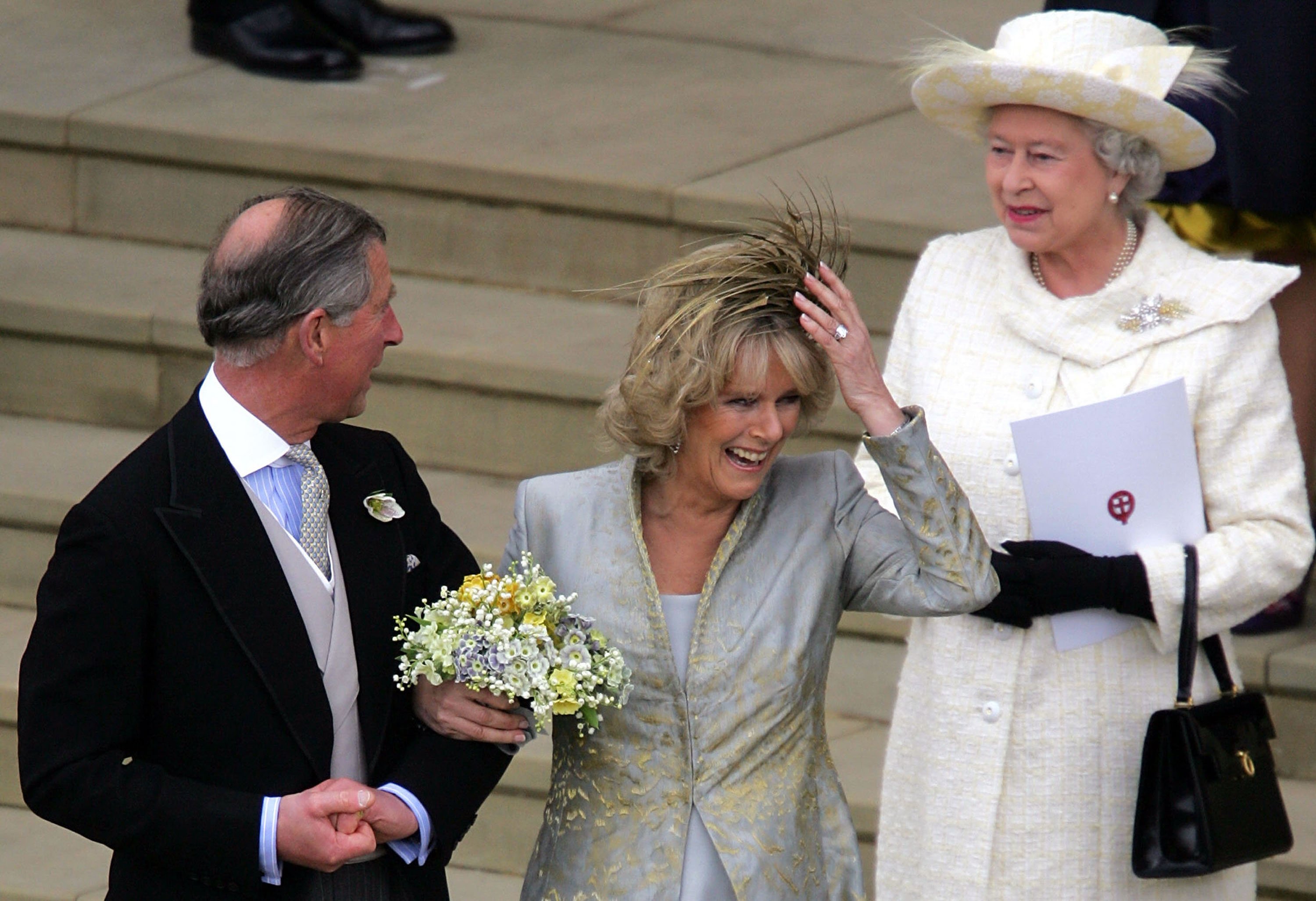 Queen Elizabeth II, Prince Charles and Duchess Camilla Parker Bowles on April 9, 2005 in Berkshire, England | Source: Getty Images
In 2005, the two lovebirds became engaged and married at a small wedding, with William standing as the best man. The Queen was absent when they exchanged vows but attended the reception.
After Camilla's new status as Prince Charles' wife, she also adopted the name Duchess of Cornwall instead of Princess of Wales. This was because the royal family wanted Diana to remain with the title.
HOW CAMILLA'S RELATIONSHIP WITH THE QUEEN PROGRESSED
Long before Camilla became Charles' mistress, the palace did not approve of their relationship. However, the Queen was first friendly to Camilla, who knew how to socialize with the royals through a discreet conversation.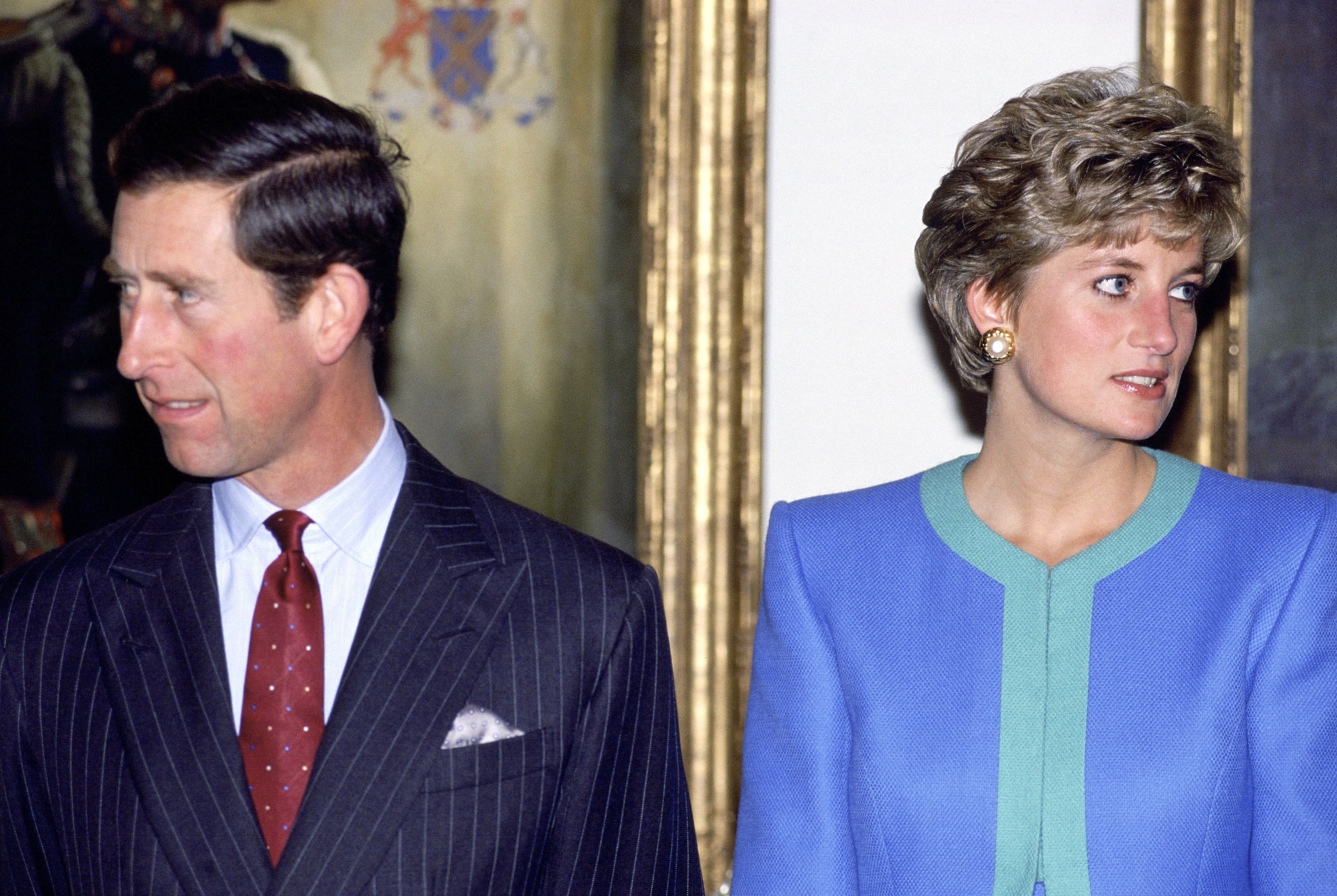 Charles, Prince of Wales and his wife, Diana, Princess of Wales during their tour to Ottawa in Canada. | Source: Getty Images
It was gathered that she was "unhappy" when it became romantic, especially since Camilla was married. Even though Charles was not married at the time, the Queen banned Camilla from attending any royal event, even her son's 30th birthday party at the Buckingham Palace.
Despite their bond, the Prince of Wales had no authority over the reigning monarch and could not contest her decision. So instead, he looked for a bride his mother approved of, Diana.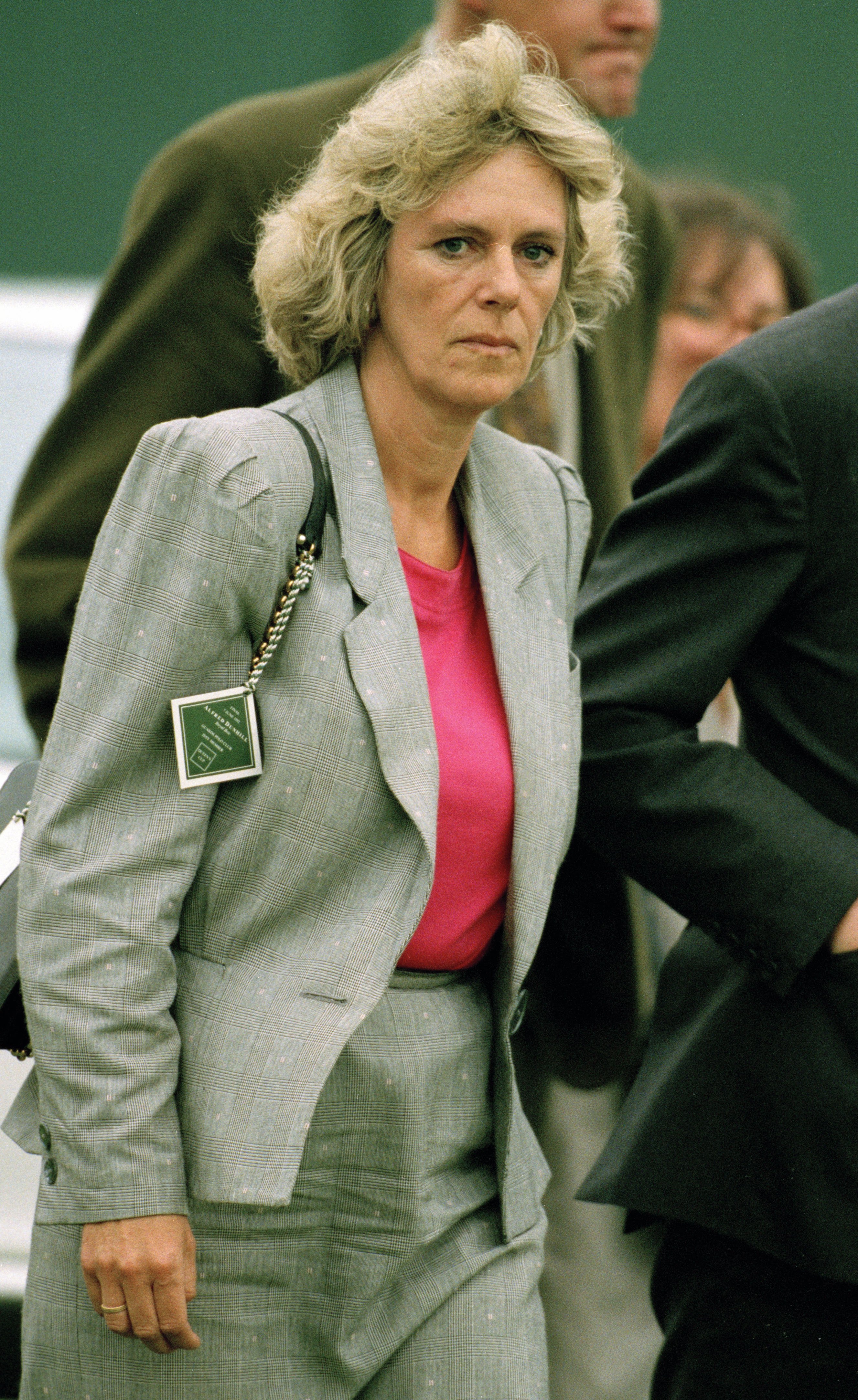 Queens Cup Final at Guards Polo Club, Windsor, Lady Camilla Parker-Bowles. | Source: Getty Images
As their marriage snowballed to its travails, including Charles's extramarital affair, Diana, a free-spirited, non-conforming royal, was upset that her mother-in-law never confronted the prince over his behavior.
Unknown to the people's princess, the Queen excluded herself from all forms of confrontation, as such a pattern was not related to her status.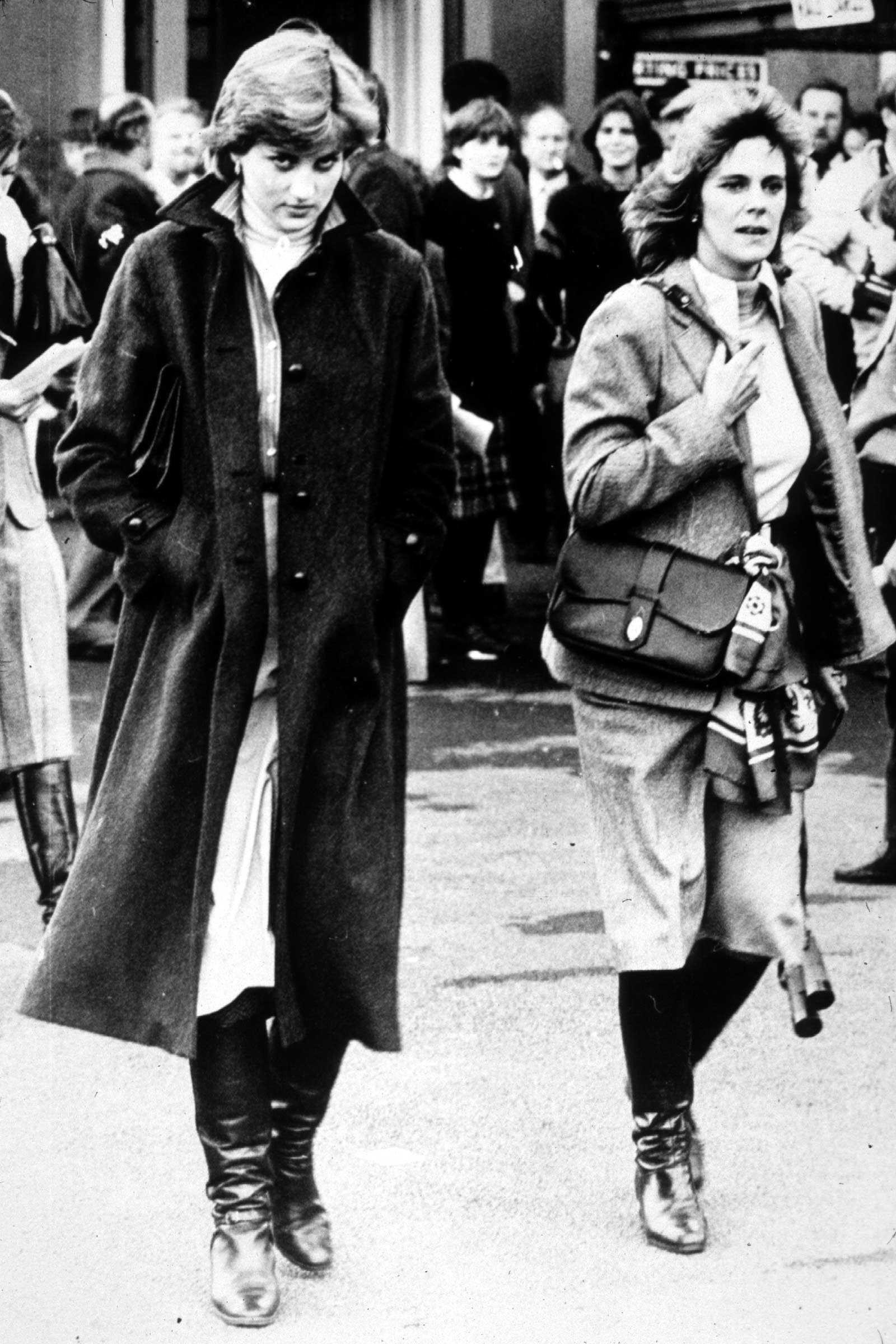 Lady Diana Spencer and Camilla Parker-Bowles at Ludlow Races where Prince Charles is competing, 1980. | Source: Getty Images
The best she could do was have Camilla as distant as possible, even if it meant her never meeting the woman. As a result, Camilla was not enlisted as a guest for either the Queen or the Queen mother for over fifteen years.
However, it all changed in 2000, when the Queen attended a barbecue held in honor of Charles's cousin, Constantine. There, she smiled, and Camilla curtsied. What followed was a brief conversation before they returned to their tables.
THE QUEEN'S RELATIONSHIP WITH HER FIRST SON, CHARLES
Like every mother and child, these two could disagree but never outrightly cancel each other. However, over the years, through the ups and downs, Charles mastered how to curry his mother's favor, as he did with his second bride.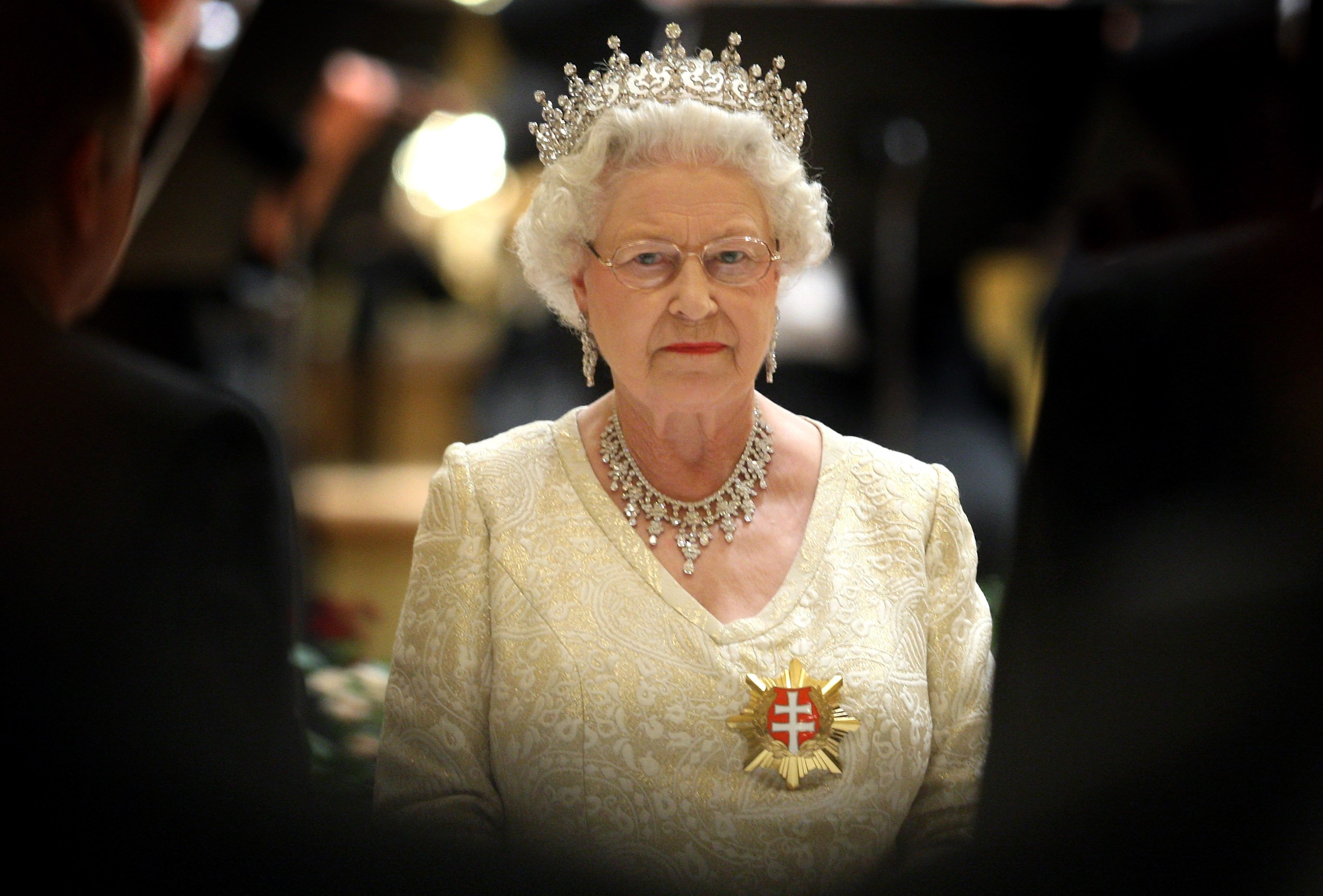 HRH Queen Elizabeth II at a State Banquet at the Philharmonic Hall on the first day of a tour of Slovakia on October 23, 2008 in Bratislava, Slovakia. | Source: Getty Images
These two were close and known for speaking highly of each other during speeches, referring to each other as "darling" and "mommy."
But, that's not all; the Queen was always ready to commend her son's diligence in carrying out his royal duties through her speeches. Despite the warmness and affection they share, sources claim it has not been a smooth ride.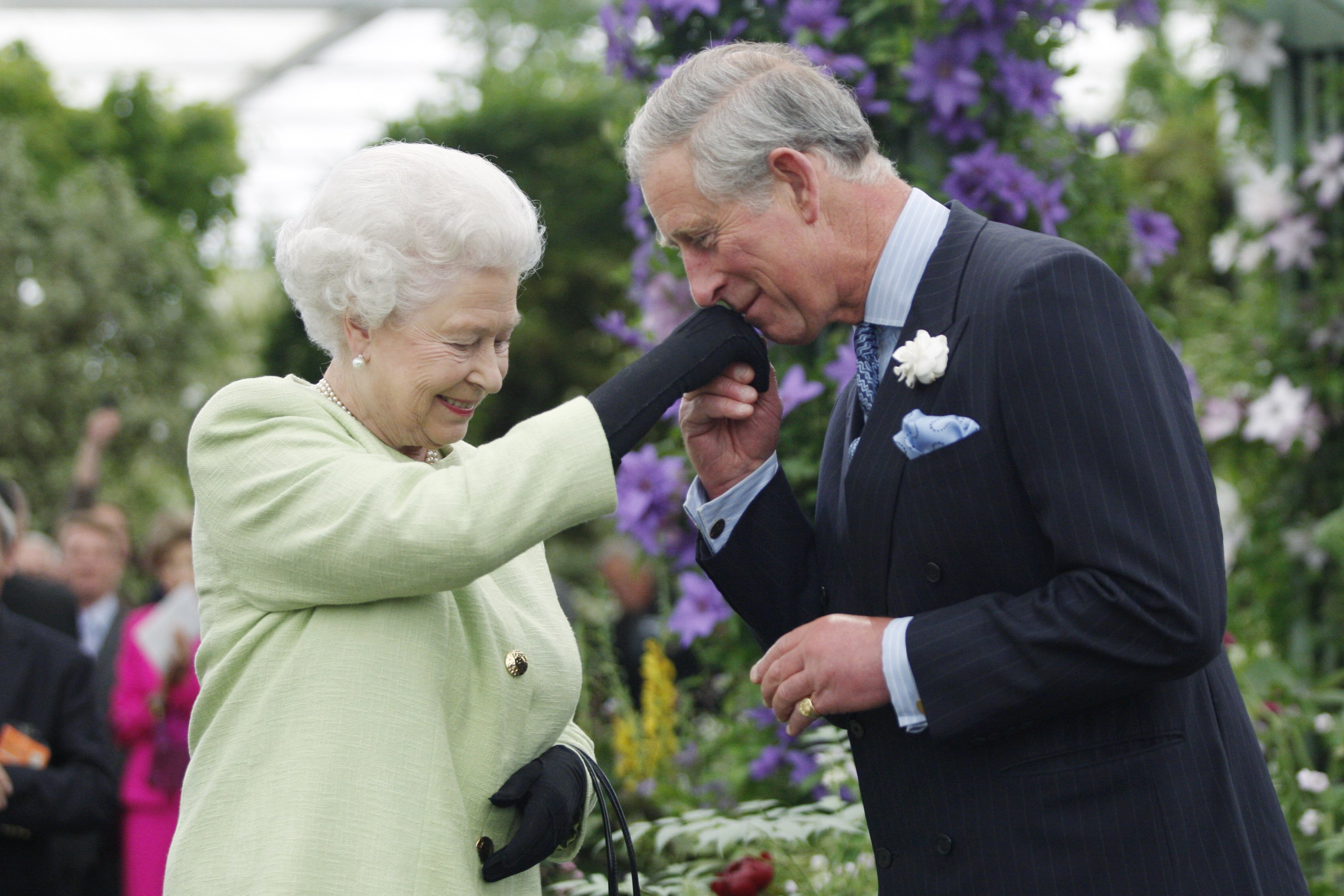 Queen Elizabeth II presents Prince Charles, Prince of Wales with the Royal Horticultural Society's Victoria Medal of Honour during a visit to the Chelsea Flower Show on May 18, 2009 in London. | Source: Getty Images
The royal author, Andrew Morton, maintained that a senior royal aide once alleged that Charles craved for a "slimmed down" monarchy and would be "privately delighted" if his mother abdicated.
The Queen was not having any of this, and she broke her protocol of confrontation to confront her son. However, he apologized and denied that the story was true.
CAMILLA'S RELATIONSHIP WITH HER STEPSONS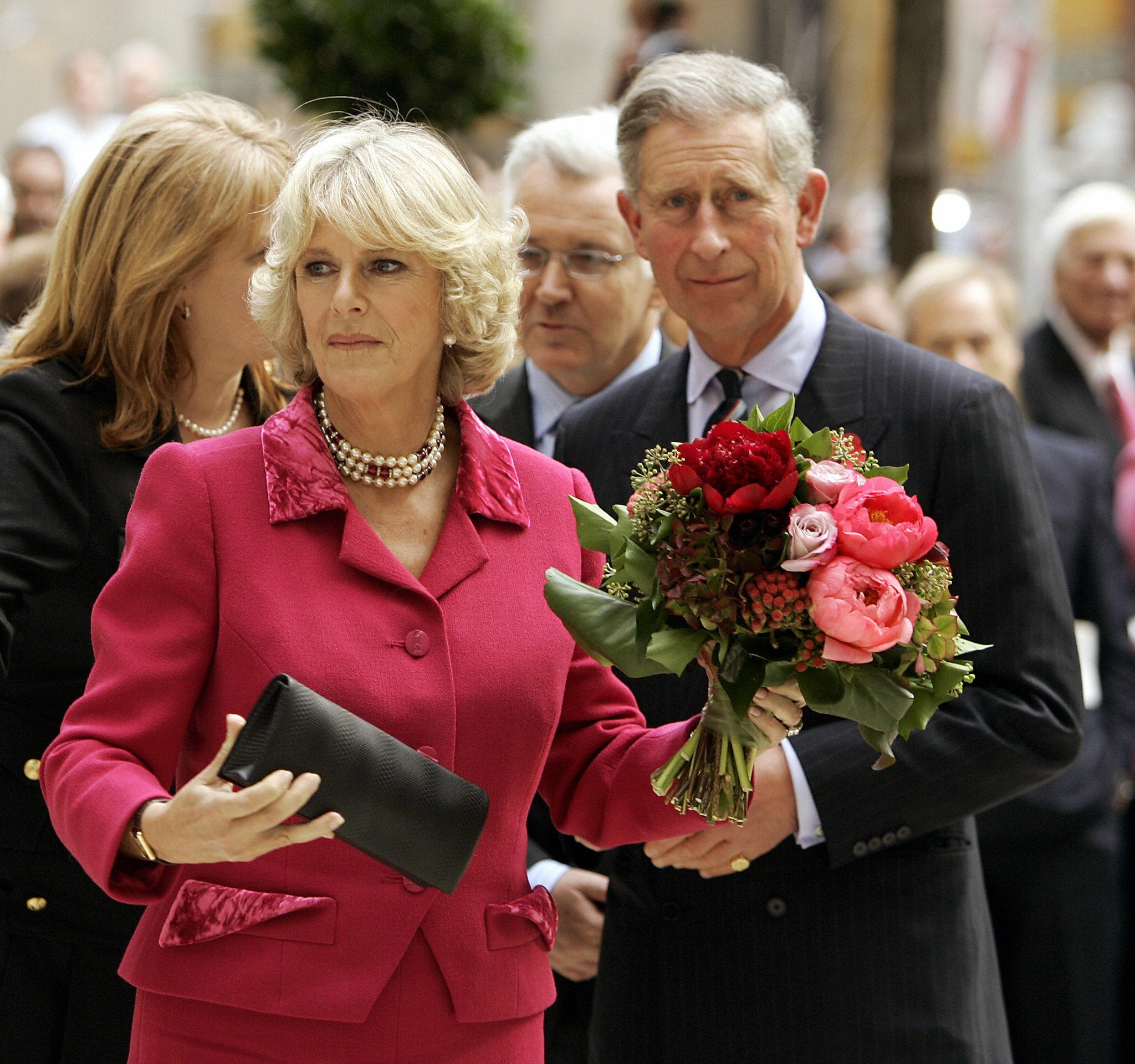 Britain's Prince Charles and wife, Camilla, Duchess of Cornwall, walk around the garden area before they unveil the center stone for the British Memorial Garden at Hanover Square in Lower Manhattan 01 November 2005. | Source: Getty Images
Camilla was never seen as the favorite royal, not to the people of Britain nor her husband's family. Yet, Charles was not ready to let go of his love a second time. He strived to make her accepted, especially by his mother and sons.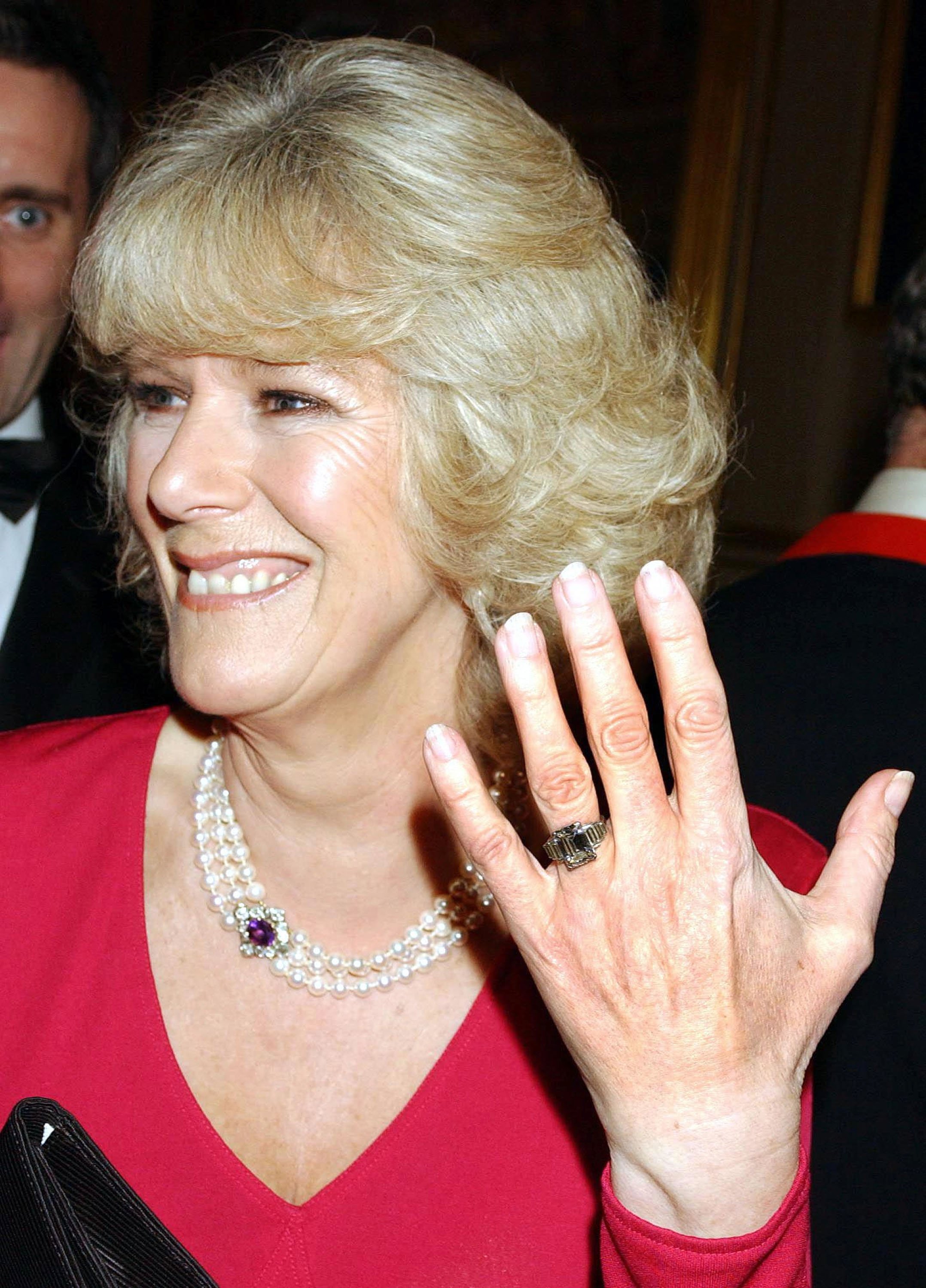 Camilla Parker Bowles shows her engagement ring when she arrives for a party at Windsor Castle after announcing their engagement earlier 10 February, 2005. | Source: Getty Images
This was also a way to speed up her acceptance process. In 1998, there was an unplanned meeting first with Prince William and Camilla at St. James Palace.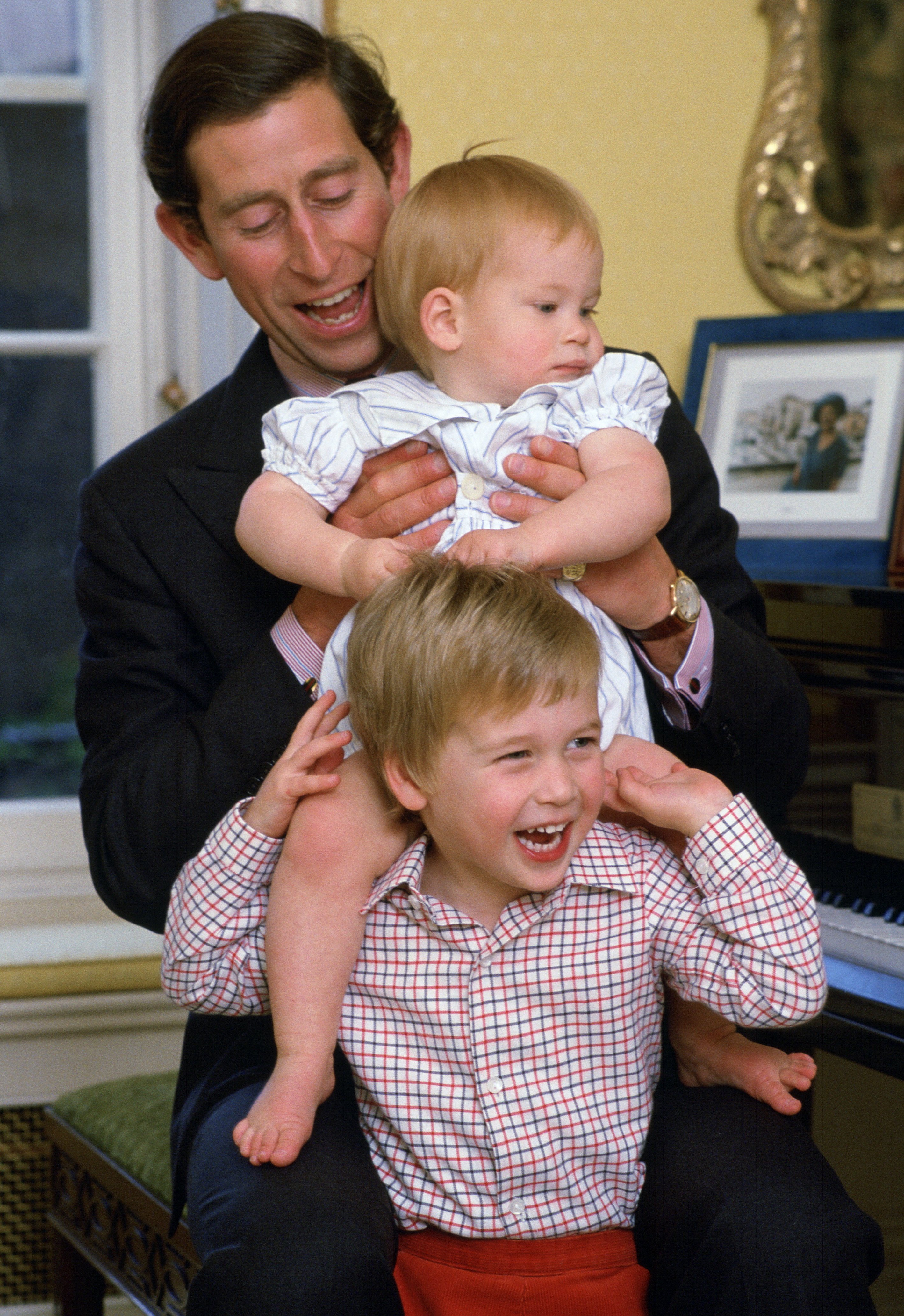 Prince Charles Laughing With His Sons As He Lifts Prince Harry Onto Prince William's Shoulders In Kensington Palace. | Source: Getty Images
Although it went well, lasting for about thirty minutes, the Duchess of Cornwall admitted that she was very nervous. Diana's boys accepted her and became more tolerant as they grew older.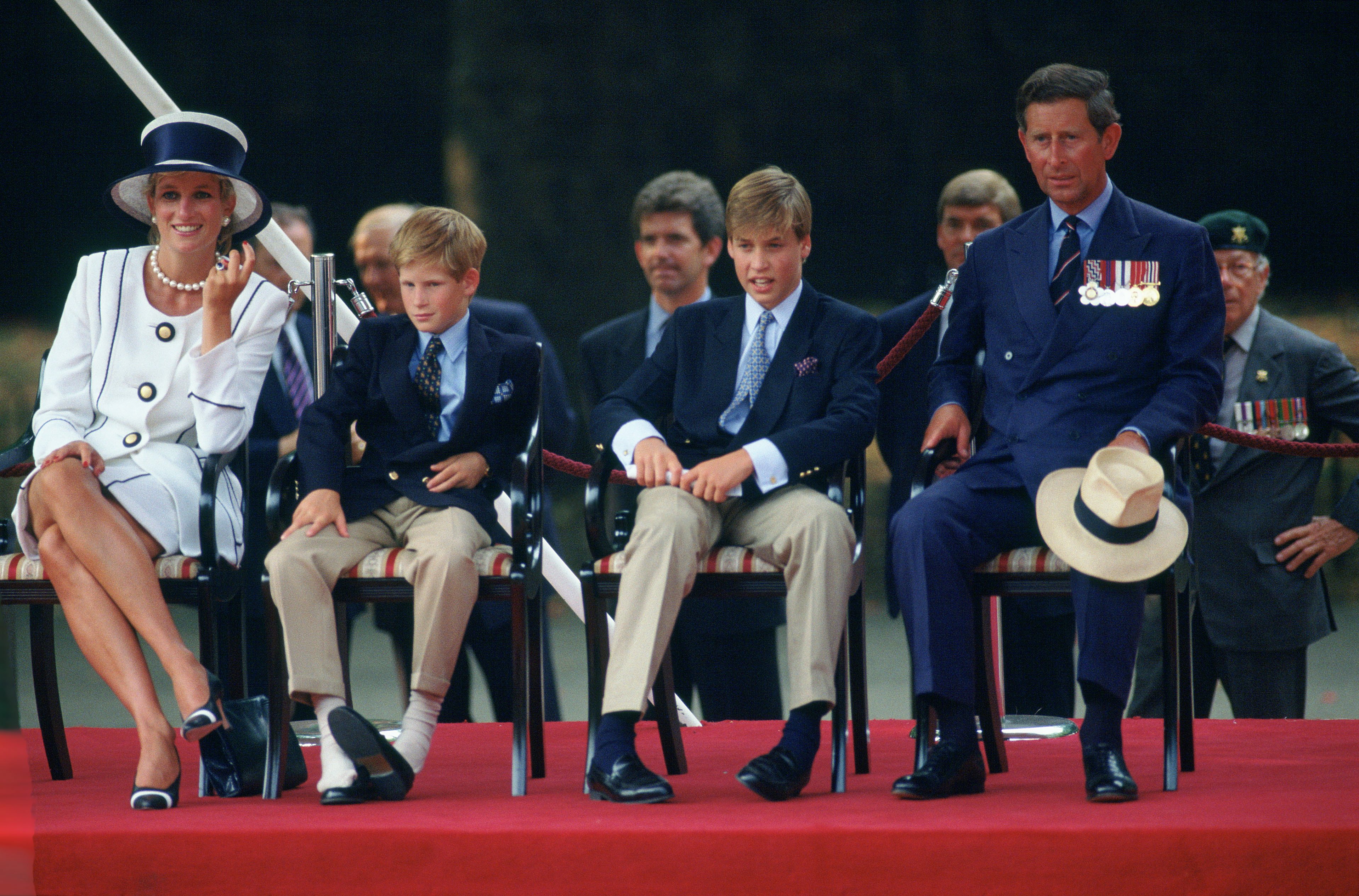 Prince Harry Has Kicked Off His Shoes Whilst Watching The Vj Day 50th Anniversary Parade. He Is Sitting With His Family - Diana, Princess Of Wales, Prince Charles And Prince William. | Source: Getty Images
However, an insider revealed that they were "absolutely sick to the back of their teeth of Charles trying to negotiate full Queen status for Camilla."
Please fill in your e-mail so we can share with you our top stories!