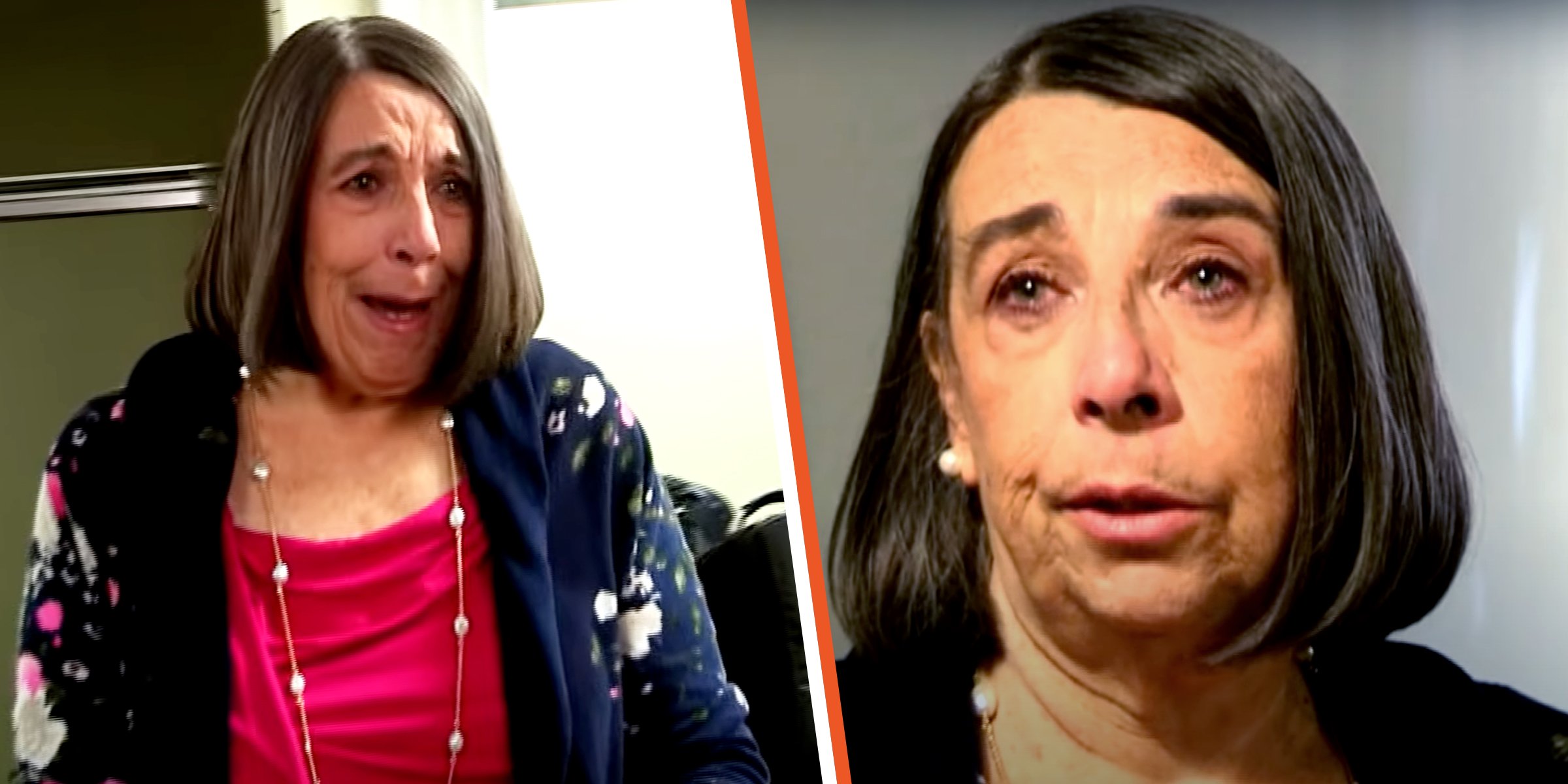 youtube.com/Dr. Phil
Grandma Calls Police on 6-Year-Old Grandchild, Gets Kicked Out of the House by Her Daughter after This
When an elderly woman called the cops on her 6-year-old granddaughter, her daughter immediately stepped in and kicked her out of the house despite knowing she had nowhere to go.
Being a grandparent is one of the most beautiful feelings in the world because you know that there is a tiny human who looks up to you and comes to you when they need help.
Children are usually attached to their grandparents and share a heartwarming connection, but there might be exceptions. This story shows an unusual side of the wholesome relationship in question.
LIVING TOGETHER AS A FAMILY
Back in 2018, 70-year-old Liz called her daughter, Jeanine, informing her that her landlord had increased the rent and she didn't have enough money to afford groceries while paying it.
After Jeanine hung up, she discussed her mother's problem with her husband, Nathan, who immediately came up with a solution. He asked her to invite her mother to their house since they had a spare bedroom with its own bathroom.
Nathan believed that "family fights for family," but he never imagined that his mother-in-law would mistreat her grandchildren and cause a rift, making him regret his decision.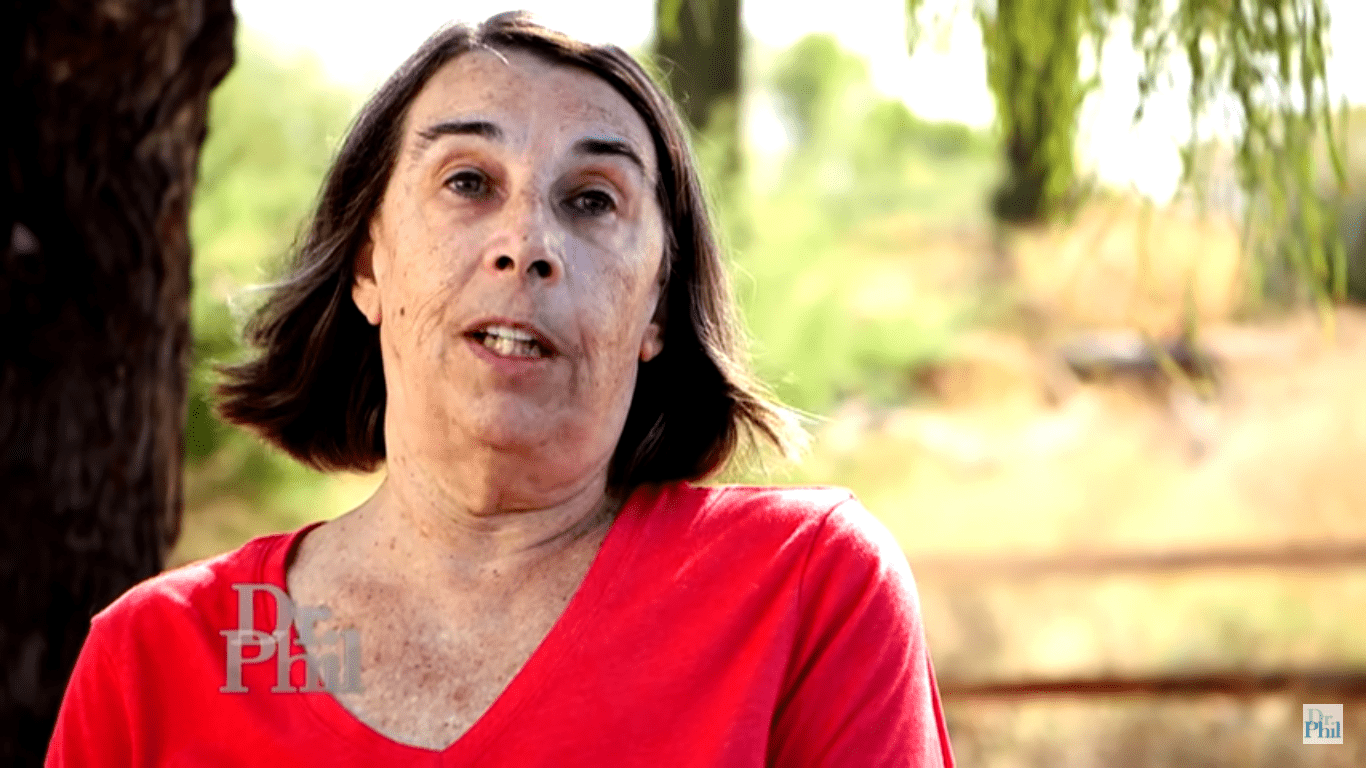 Jeanine's mom, Liz. | Source: youtube.com/Dr. Phil
A SURPRISING TURN OF EVENTS
Things took an unexpected turn after Liz moved into the house. After a few months, Jeanine and Nathan asked her to leave because she had called the cops on their 6-year-old daughter.
At first, Liz said she called the cops because Jeanine wasn't telling the little girl to give back Liz's phone that she had taken. But Liz stumbled over her words when Dr. Phil asked, "You called the cops on a 6-year-old?"
In her defense, Liz said she felt "violated" because her daughter had snooped through the chats on her phone. She felt the cops would help her get her phone back.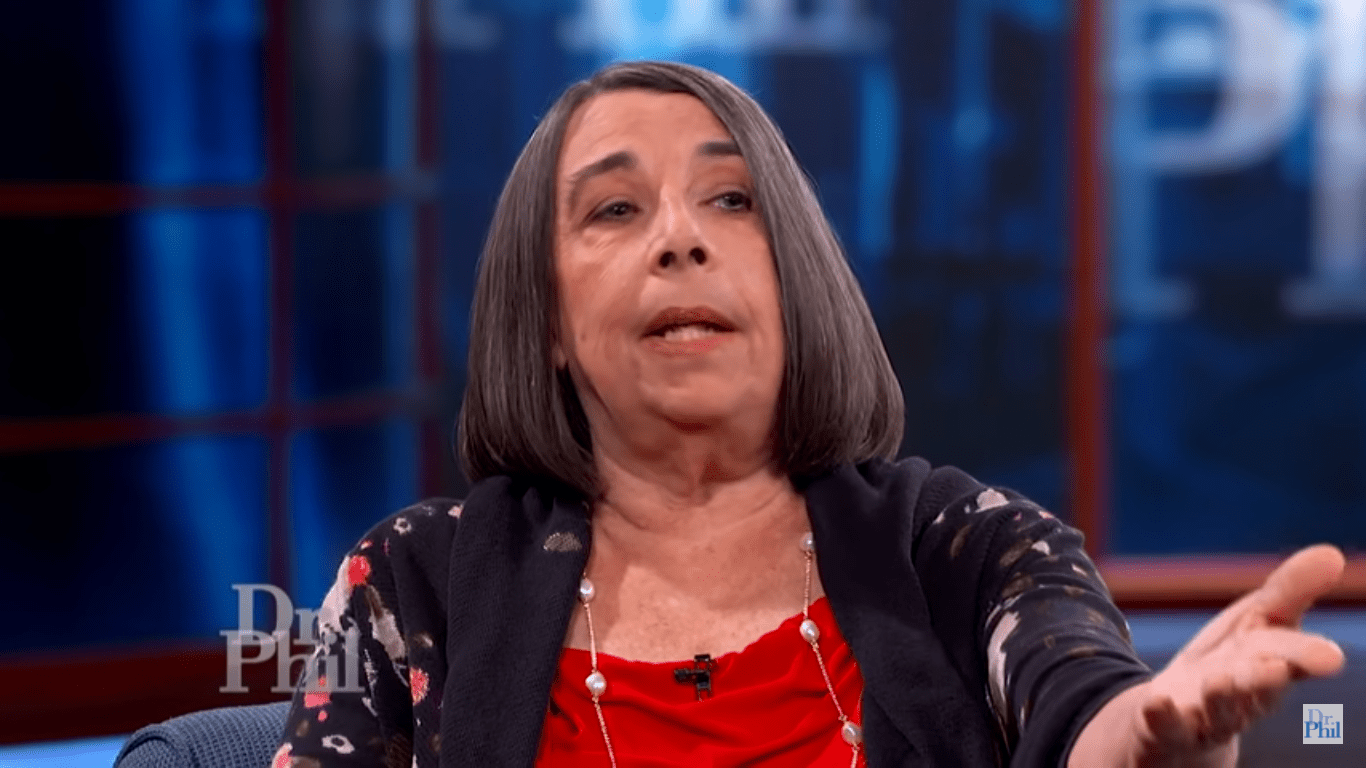 Liz. | Source: youtube.com/Dr. Phil
After threatening the 6-year-old that she would call the police, Liz stepped out of the house and rang the neighbor's doorbell. She asked them to dial 911 for her.
Jeanine and Nathan were fuming, knowing that Liz had talked to the mandated reporter.
The police considered the problem an emergency and reached her house in no time. However, when the officer asked questions and found out what was happening, he said, "Have a nice day!" and left.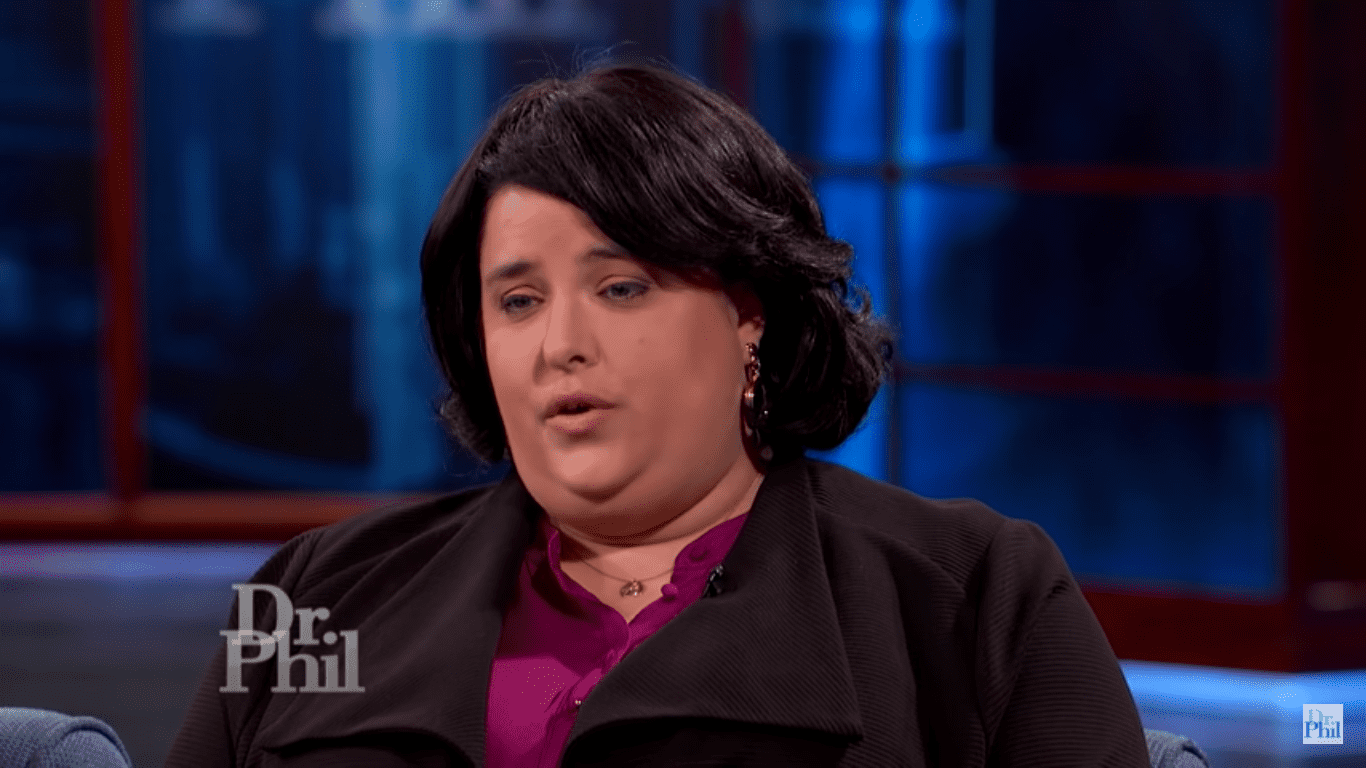 Jeanine. | Source: youtube.com/Dr. Phil
Ever since Liz moved in with her daughter, conflicts and arguments became a regular part of their lives. After she called the cops on her granddaughter, Jeanine revealed what her children said:
"At this point, my children have all told me that they don't want to have a relationship with their grandmother."
Before this incident, Liz had blamed her 2-year-old granddaughter for losing her cat. On Dr. Phil's show, Jeanine explained that Liz's cat had escaped the house one day when the kids were going in and out through the front door. Her daughter had unknowingly scared the cat, who never returned.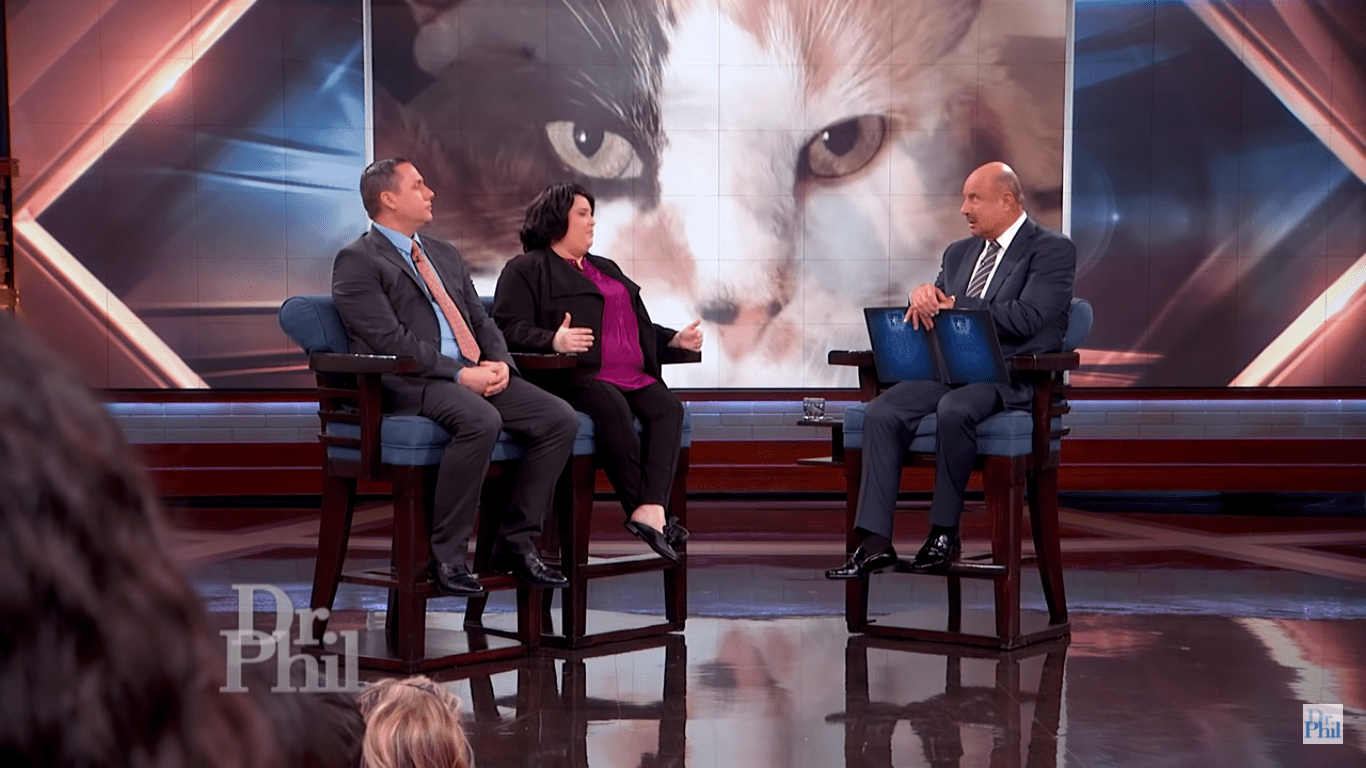 Jeanine and Nathan. | Source: youtube.com/Dr. Phil
According to Nathan, his mother-in-law was terrible to his children because she mostly screamed at them. He often regretted his decision to invite her to live with them. Meanwhile, Jeanine confessed:
"Having my mom live with us was a complete nightmare!"
After letting her live in their house for five months, the couple asked her to leave. They took this significant step after Liz allegedly called Child Protective Services.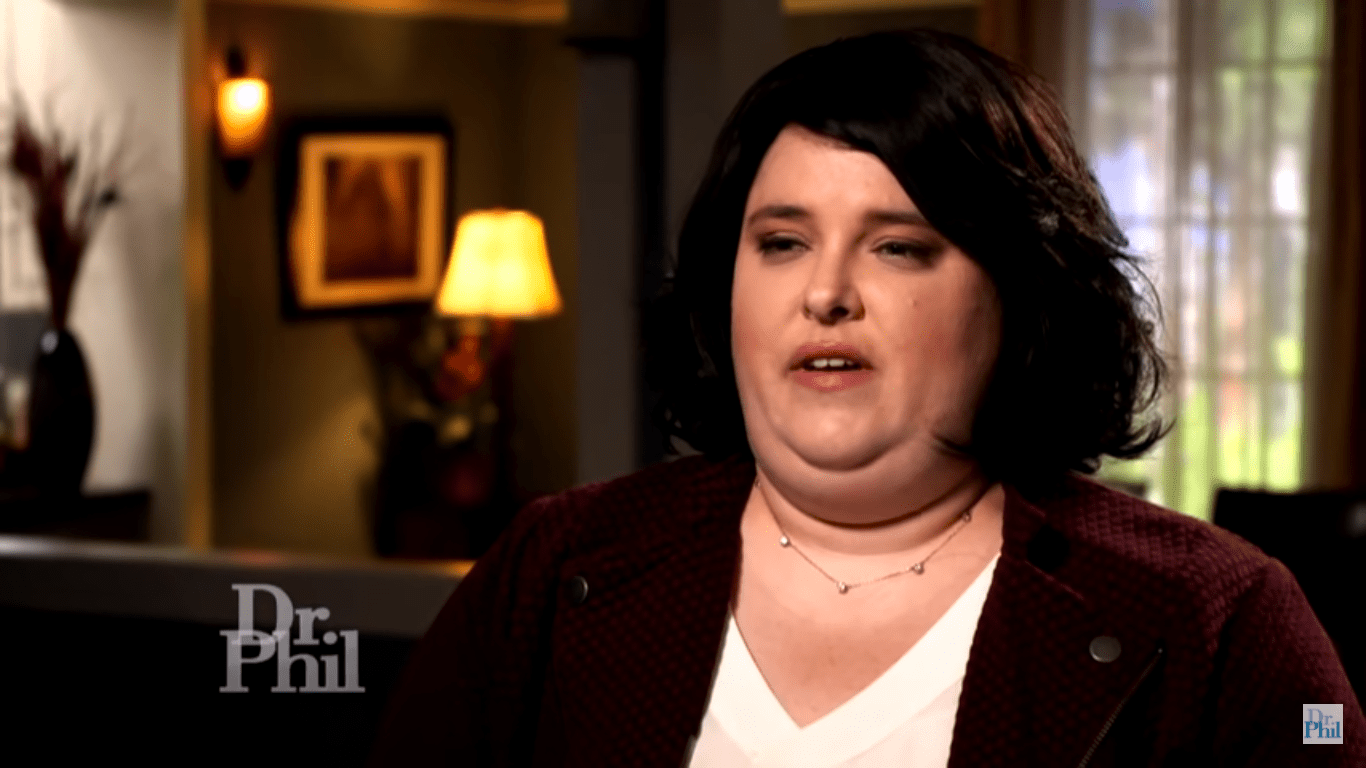 Jeanine on Dr. Phil's show. | Source: youtube.com/Dr. Phil
Carrying a bag in her hand, Liz walked to the nearby motel after Jeanine and Nathan kicked her out of the house. Five days later, she checked out because she couldn't afford to pay the room's rent and was forced to live out of her car for the next four months. She said:
"They threw me out like a piece of trash."
Every night, Liz would park her car outside a motel and sleep in the backseat of her car. During the day, she would spend most of her time at a local library after using the restroom at a coffee shop. Having limited funds, she could only afford to take a shower once a week at a truck stop for $12.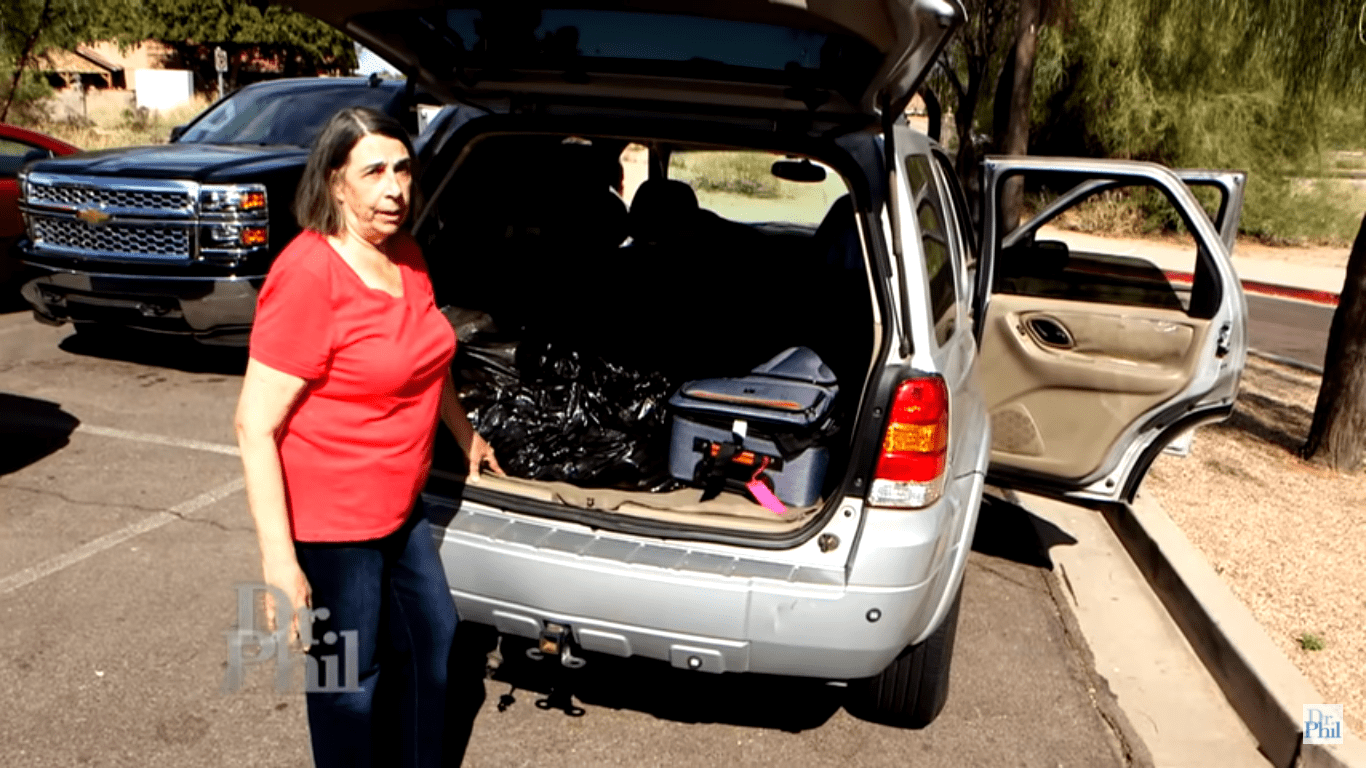 Liz pictured next to her car. | Source: youtube.com/Dr. Phil
Despite agreeing to clean the house and look after the children alongside paying rent when she moved in, Liz hardly cleaned the house.
Instead, she complained that dishes were piling up in the sink, and no one would clean the house for days.
Sometimes, the children would come to her complaining about bug bites. Liz blamed it on the cockroaches that were crawling all over the house.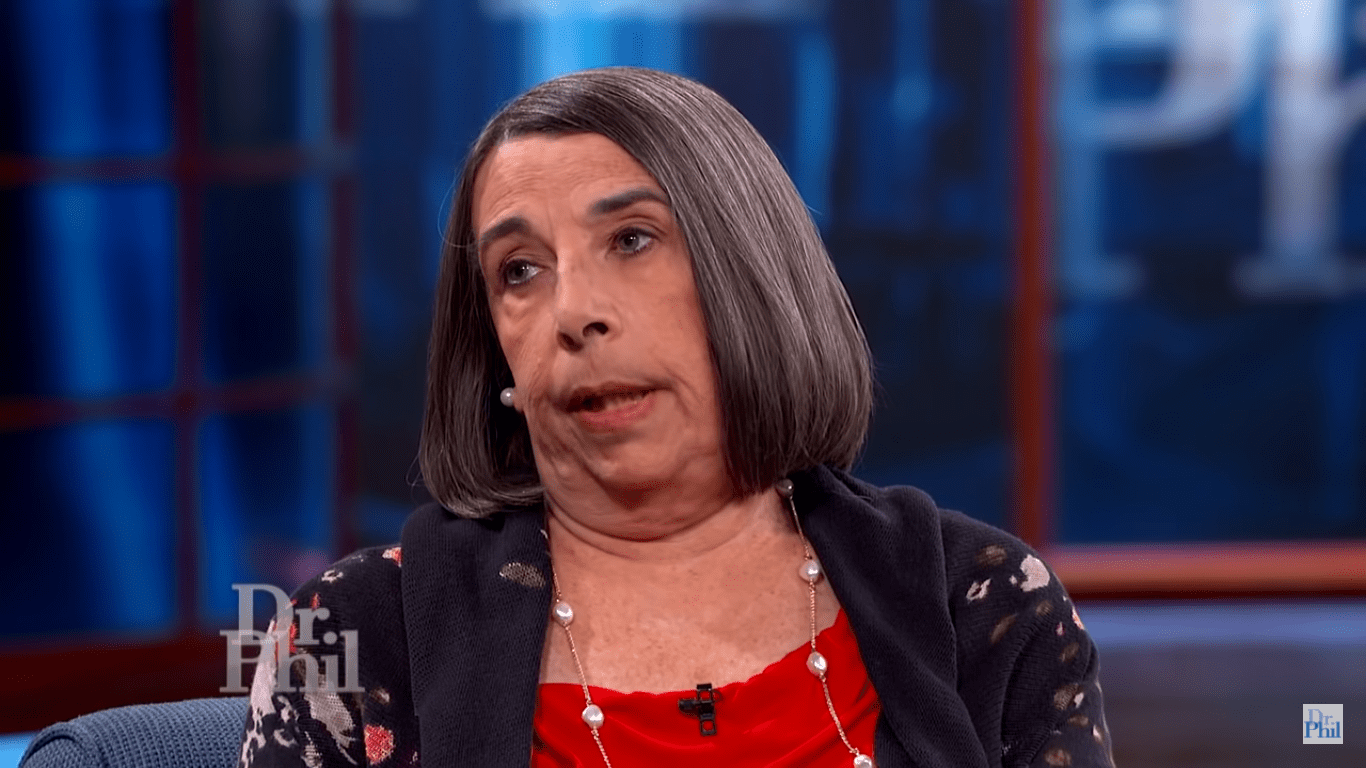 Liz on Dr. Phil's show. | Source: youtube.com/Dr. Phil
On Dr. Phil's show, Liz confessed she had talked to a mandated reporter and told them about everything, unintentionally alarming Child Protective Services.
The following day, Child Protective Services showed up at their house, and Liz said she was "distraught" and felt terrible for her grandchildren. She hadn't intended to call them.
Jeanine and Nathan were fuming, knowing that Liz had talked to the mandated reporter. That day, they decided to kick her out.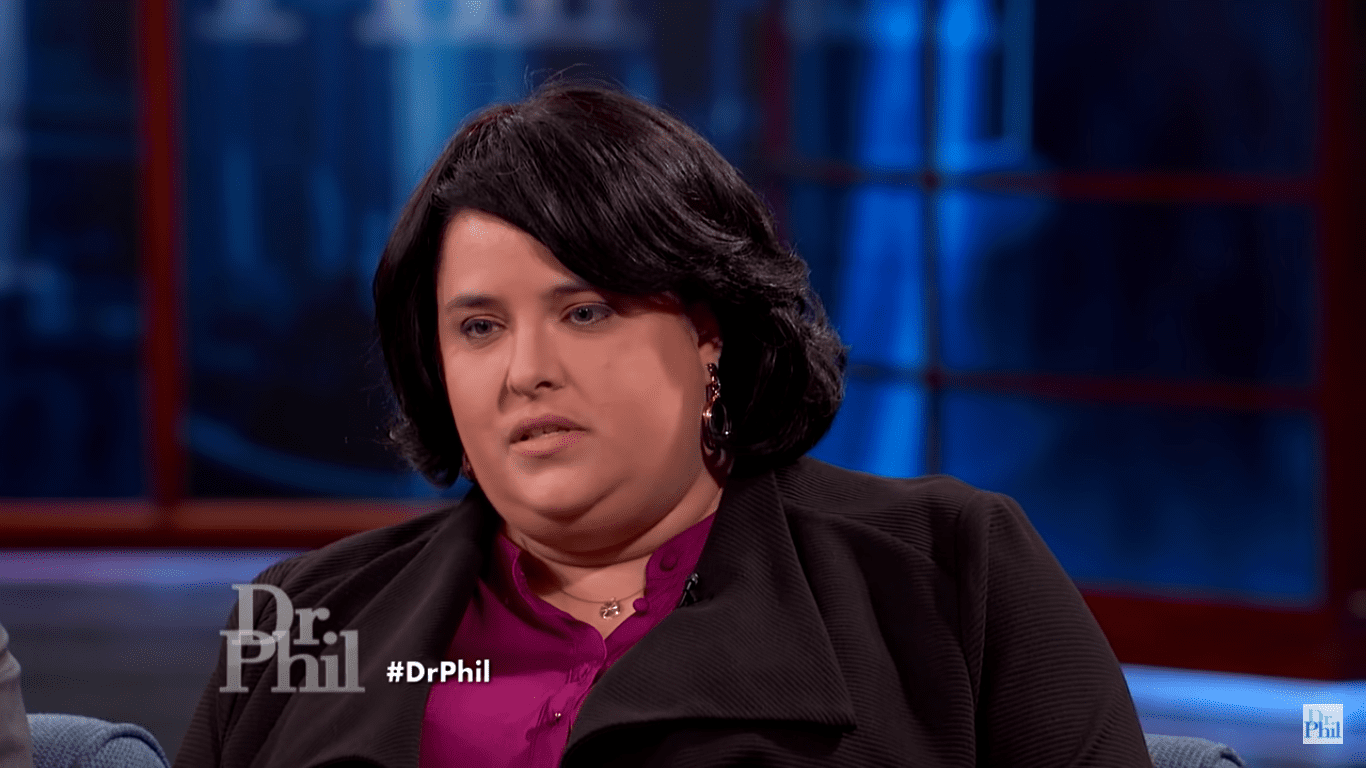 Jeanine. | Source: youtube.com/Dr. Phil
From the beginning, Jeanine and Liz didn't get along well. As a child, Jeanine struggled to have a close relationship with her mother. She confessed:
"I've never had a close relationship with her, and that's the hardest part. I never did, but I wanted to."
Jeanine decided to write to Dr. Phil because she wanted to mend her relationship with her mother. She said she didn't want a stranger calling her to inform her that Liz was dead.
After hearing both sides of the story, the host advised them to forget about the past and focus on rebuilding their relationship from scratch. Jeanine said it would take "baby steps" to mend their relationship, and the first step was Liz meeting her grandchildren after months.
Who was at fault in this situation? Do you think the problem lies in older people and their married children living together?
Click here to read another story about a woman whose boyfriend called the police after she left her children in a motel room to go to work.
Please fill in your e-mail so we can share with you our top stories!