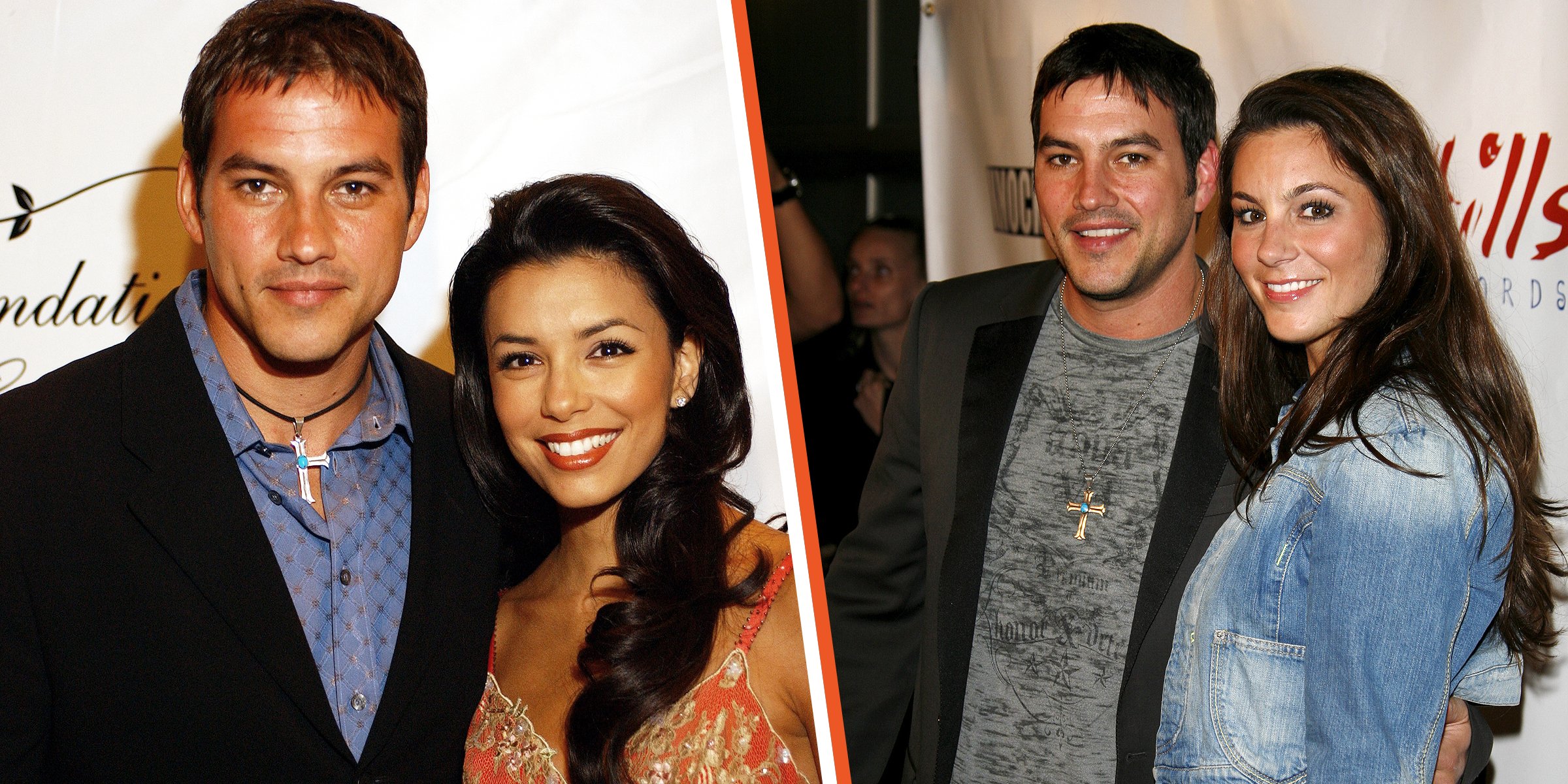 Getty Images
'General Hospital's' Tyler Christopher Divorced 2ND Spouse after Marriage to 'Terrible Wife' Eva Longoria
Tyler Christopher's role as Nikolas Cassadine in the series "General Hospital" is not much different from the actor's real life, as both have been poor in romantic relationships. Continue reading to know details of Christopher's failed marriages.
American Actor Tyler Christopher has made appearances in several productions such as "Commando Deep Sea," "Days of Our Lives," "The Pretender," "The Other Mother," etc.
However, his role in the ABC soap opera "General Hospital" remains one of the highlights of his career, which earned him massive recognition.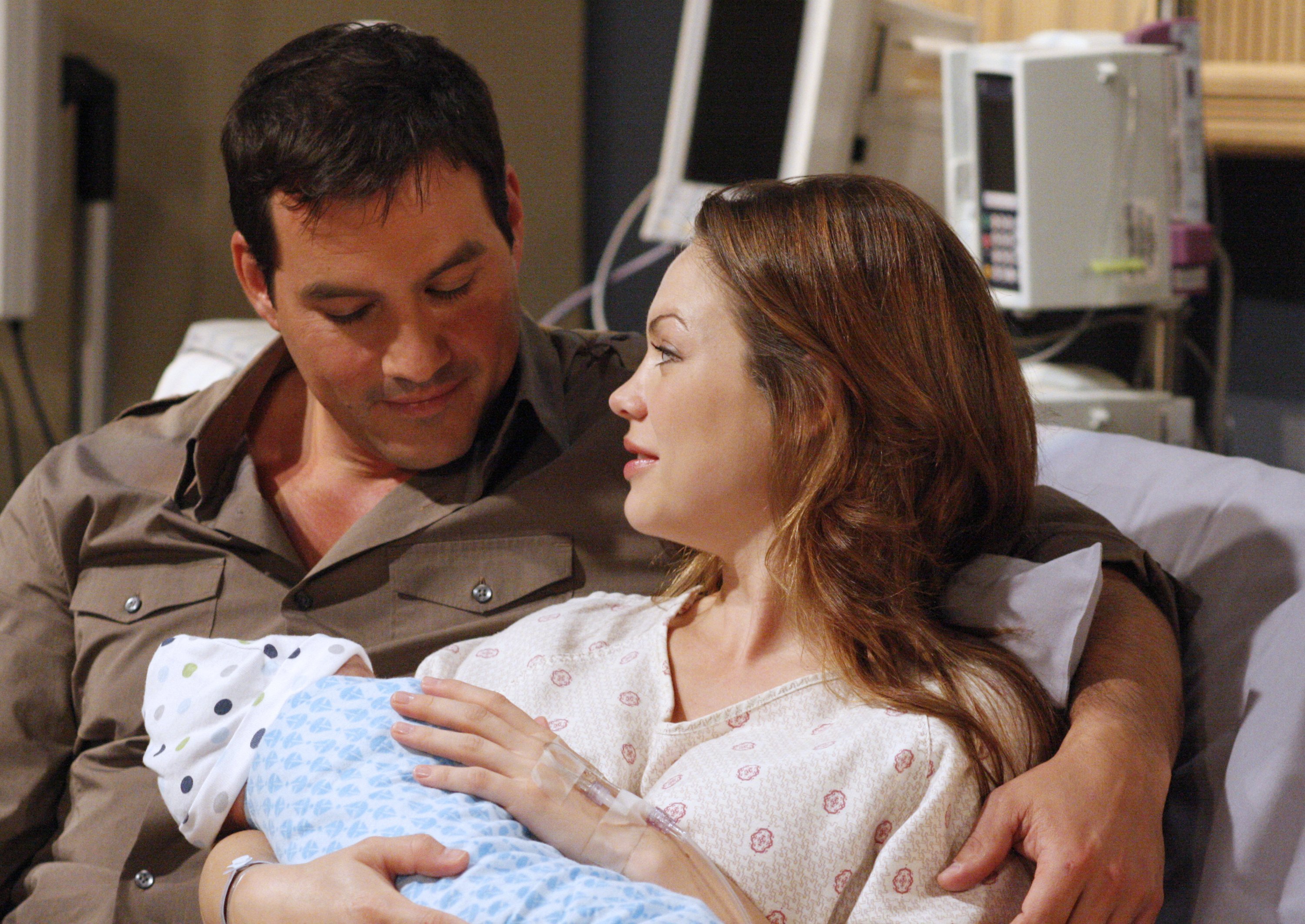 Tyler Christopher (Nikolas), Rebecca Herbst (Elizabeth) and Baby in a scene that airs the week of July 19, 2010 on Disney General Entertainment Content via Getty Images Daytime's "General Hospital." | Source: Getty Images
Christopher may have enjoyed a stellar career in Hollywood, but his personal life, especially his romantic involvements, is quite the opposite.
The actor has been unlucky in marriage, seeing that he has been married and divorced twice. Christopher's first marriage was to American Actress and Director Eva Longoria.
The pair tied the knot on January 20, 2002, but their union was doomed. Christopher and Longoria found it challenging to adjust to each other's lifestyle, which led to their divorce on January 19, 2004.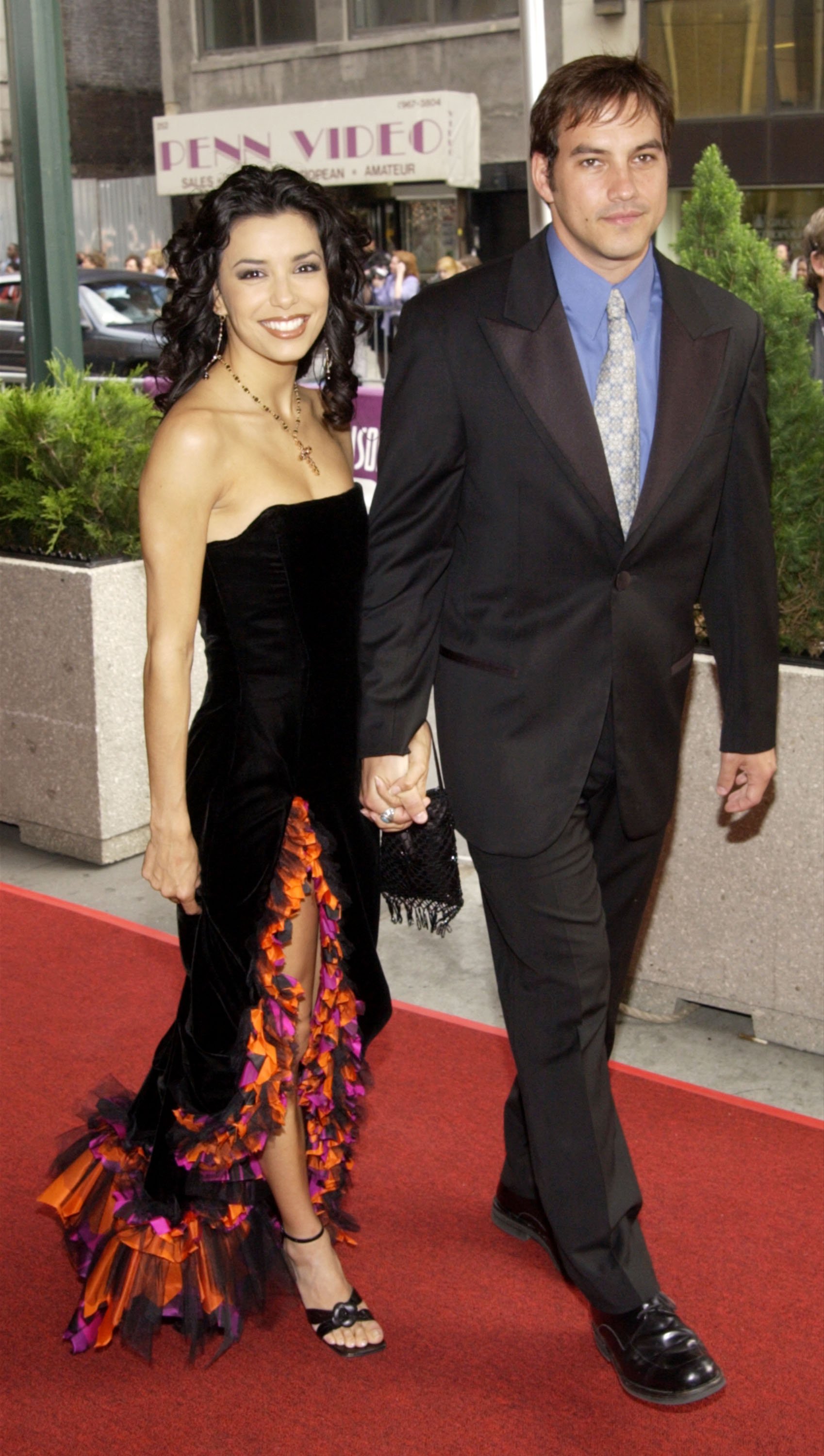 'The Young and the Restless'' actress Eva Longoria and husband Tyler Christopher arrive on May 17, 2002 for the 29th Annual Daytime Emmy Awards at Madison Square Gardens'' Theater in New York City. | Source: Getty Images
The actress would open up about her ex-husband and their short-lived union four years later. Longoria made it known that Christopher was a lovely man, admitting that their unsuccessful marriage was her fault.
According to the "The Young and the Restless" star, she was a young struggling actress who did not know who she was. Overall, Longoria described herself as a "terrible wife."
Even though the movie star was a terrible wife to Christopher, she found love again following their divorce in the arms of US Basketball Star Tony Parker.
Longoria and Parker walked down the aisle in July 2007. A year later, rumor had it that Parker had an affair with a woman he met at his wedding.
However, the rumor was debunked, and an apology was tendered to Parker and Longoria. Still, the pair's marriage did not last, as it ended in 2011.
In May 2016, the actress tied the knot for the third time with José Bastón in Mexico City. Six years later, the lovebirds are still happily married.
INSIDE CHRISTOPHER'S SECOND MARRIAGE
Christopher tied the knot with American Auto Racing Reporter Brienne Pedigo for the second time. The former lovebirds exchanged wedding vows in 2008, and the following year, they welcomed their first child and son, Greysun James.
In 2015, the duo celebrated the arrival of their second child and daughter, Boheme. For years, the family of four lived happily. The actor cherished his wife, but he also adored his role as a father.
Despite not being very active on social media, the "Commando Deep Sea" actor would celebrate his kids, especially his daughter, on their special days.
On May 3, 2021, Boheme celebrated her sixth birthday, and to commemorate the occasion, Christopher took to Instagram with a heartfelt post.
The proud dad of two shared a beautiful picture of his little girl alongside a caption, noting how grateful he was to have Boheme. He wrote:
"Happy birthday my beautiful Boheme! I thank God for you every day. I cherish every second of the last six years, and your heart symbolizes perfection."
Christopher also gave his daughter some fatherly advice, reminding her of who she is and how much he loved her. One year later, Boheme marked another milestone, and as usual, Christopher did not relent in celebrating his daughter's new age.
Alongside a stunning picture of Boheme, the actor added the caption: "Happiest birthday wishes to my beautiful daughter Boheme Christopher. You are the sunshine in my days and stars in my night. Your joyous soul fills my heart. You always bring joy and laughter to our Sunday calls that I live for. I love you every day and will forever be your daddy. 💙"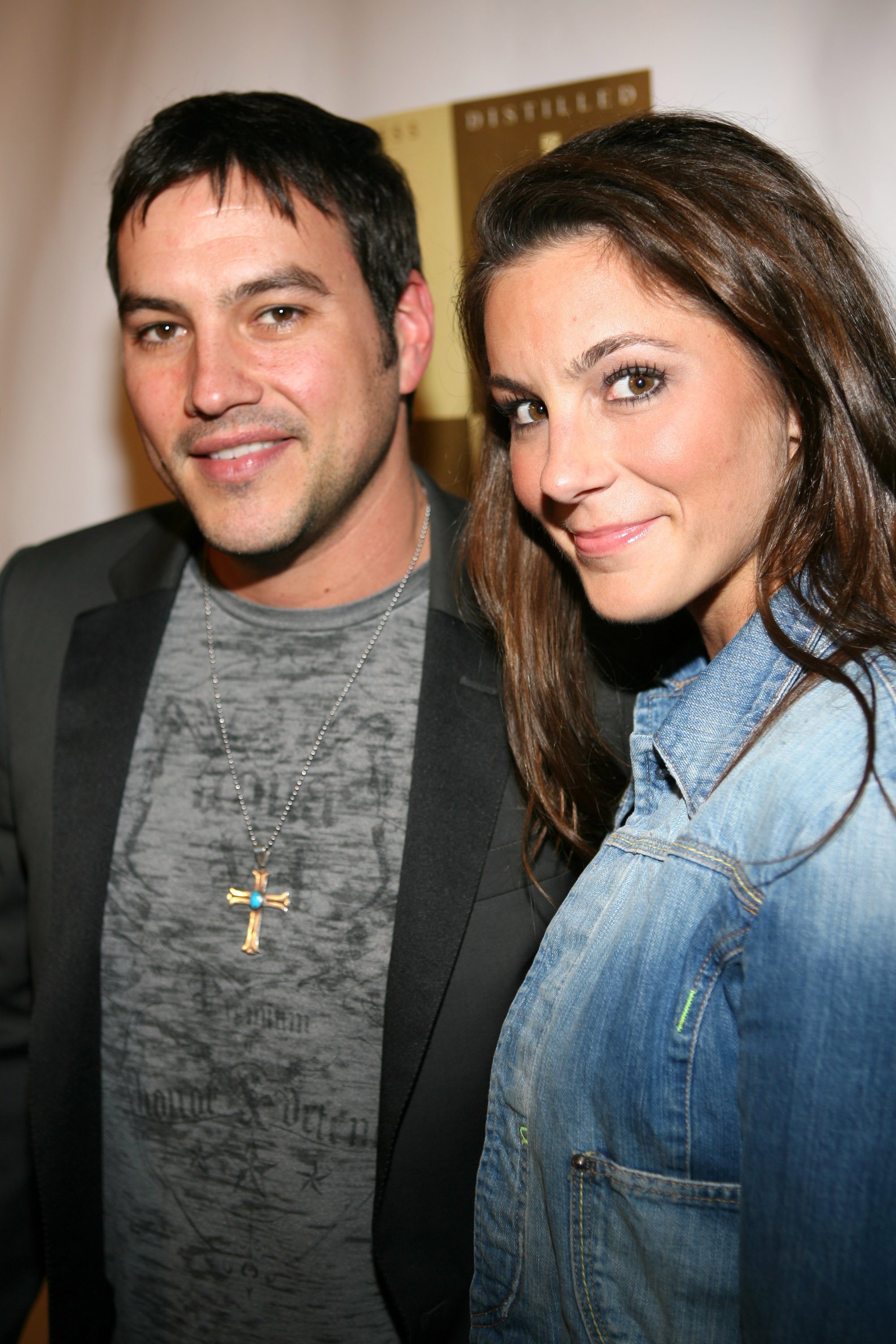 Tyler Christopher and Brienne Pedigo. | Source: Getty Images
Although Christopher's posts prove that he is a loving family man, his marriage to Pedigo was not void of challenges. He struggled with sobriety and also had a near-death experience in December 2019. Sadly, Pedigo was not by his side, as she had filed for divorce in February 2019.
In 2021, after two years, the former couple finalized their divorce and went their separate ways. Currently, Pedigo is in a happy relationship with Cory Morgan Williams, whom she gushes about and celebrates on social media.
CHRISTOPHER'S STRUGGLE WITH ADDICTION/HOW HE IS NOW
On November 11, 2019, Christopher went overboard with alcohol during his 47th birthday celebration and eventually got arrested.
According to a report from TMZ, the actor was taken to the Morgan County Jail in Martinsville, Indiana. Christopher was held on $225 cash and a $1,000 bond.
The "Days of Our Lives" actor was charged with public intoxication after passing out in an Uber's back seat and urinating on himself.
It was also alleged that Christopher had two-fifths of bourbon on him upon his arrest, one of which was already half empty.
In addition, TMZ also claimed that the police had received nine calls about the actor being intoxicated before the arrest.
On November 8, 2019, Christopher was detained for public intoxication but was released without charges. Unfortunately, the November 11 arrest was inevitable.
It's been over two years since his arrest, and Christopher appears to be in a good place. However, in March 2022, he opened up about his struggles with alcohol addiction and how it drastically affected him.
In the YouTube series "State of Mind," Christopher revealed that he had his first drink at nine years old. Unfortunately, that was the beginning of an addiction that would last for several years.
The actor surprisingly confessed that he had flatlined thrice due to his addiction. His battle also caused him to lose his role in "DAYS" and led to the end of his marriage.
Then, in December 2019, he suffered from a severe form of alcohol withdrawal and developed severe brain injury after falling and hitting his head on the bathtub.
Christopher underwent a life-threatening surgery, after which the neurosurgeon advised him to quit alcohol as his brain could not withstand it.
At that point, the actor decided to be sober, and now, he appears to be winning the battle against addiction. Christopher looks great and keeps his fans updated with Instagram posts.
Recent pictures of him spending time with his pet dog and hanging out at the Mexican restaurant Barrio Star prove that the actor is in a good place and has found peace.
Please fill in your e-mail so we can share with you our top stories!