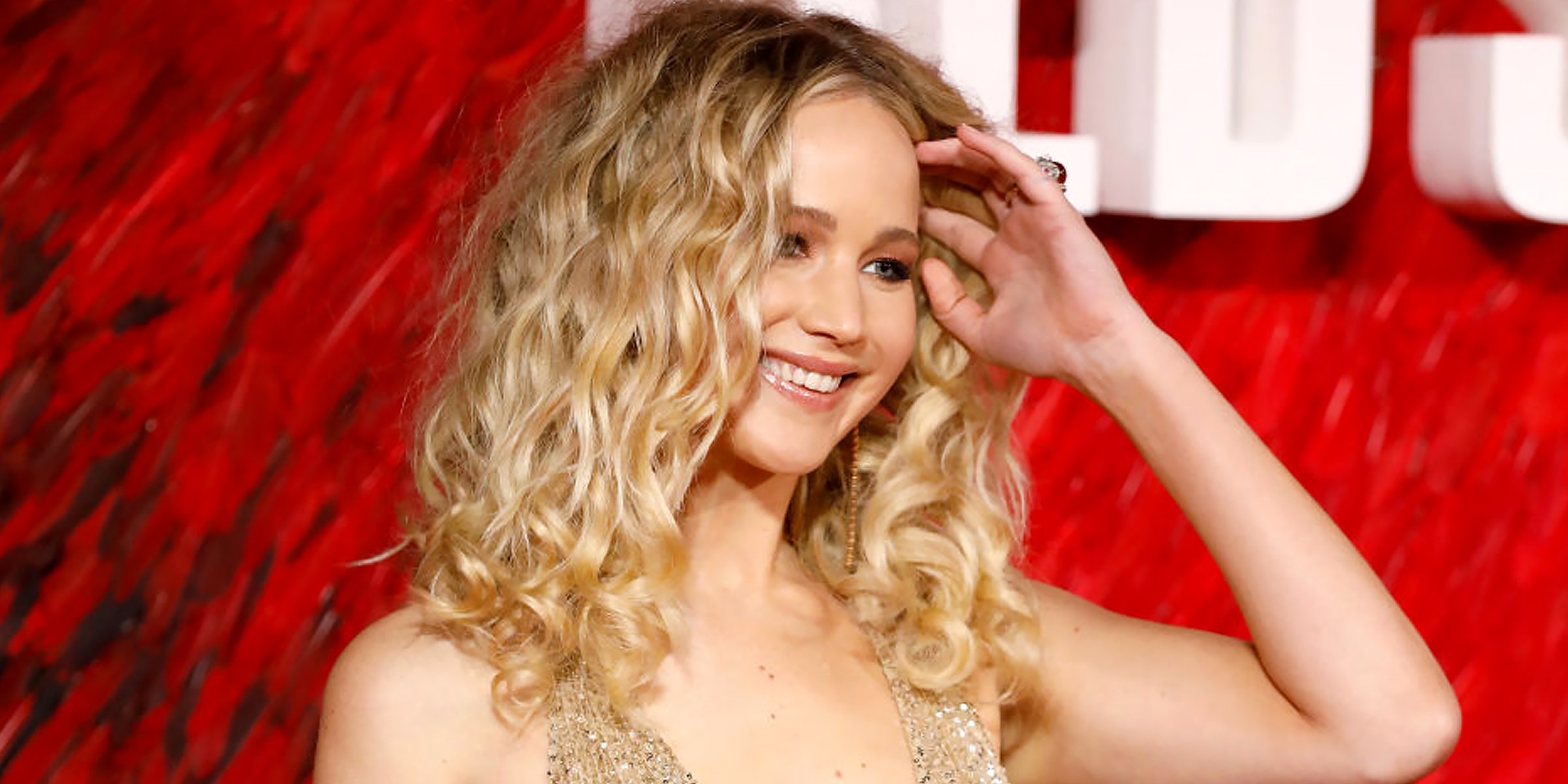 Getty Images
Who Is Jennifer Lawrence Married To? Meet Her Husband Cooke Maroney
Usually bubbly and endearingly loud, Jennifer Lawrence has kept a low profile, looking after her baby with her loving husband. But, what do we know about this mystery man she married?
Recently, over the phone with Ellen DeGeneres on the comedian's talk show, they discussed how they live right next door to each other.
DeGeneres, congratulating Lawrence on her baby, said she could sometimes hear the mother cooing to her little one and finds it adorable.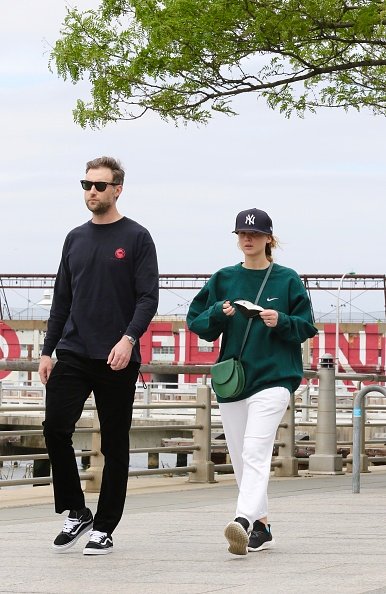 Jennifer Lawrence going for a walk with Cooke Maroney on May 24, 2021 in New York City. | Source: Getty Images
WHO IS JENNIFER LAWRENCE MARRIED TO?
Lawrence and Cooke Maroney, her husband, are parents to this beautiful bundle of joy that DeGeneres congratulated her on.
The two have been together for around four years. They began dating in 2018 after they met through mutual friends in the same year.
The loving pair eventually got engaged in February 2019, saying their I do's in October of the same year. Lawrence and Maroney had a large wedding with 150 guests in attendance. A source stated:
"She also looked stunning in a jeweled dress."
Some attendees were celebrities like Kris Jenner, Adele, and Amy Schumer. The couple stayed until the early morning hours to say goodbye to each attendee.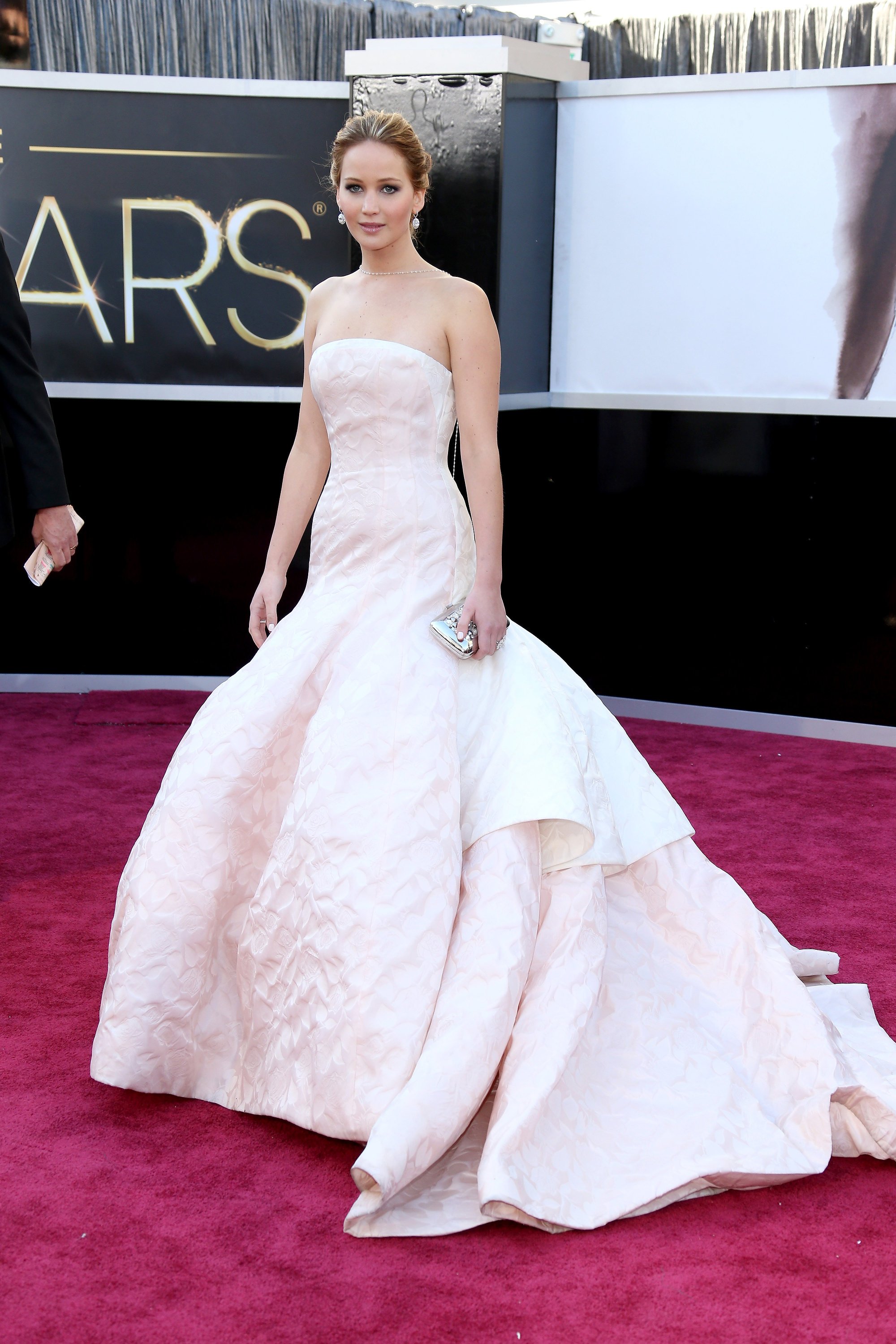 Jennifer Lawrence the Annual Academy Awards on February 24, 2013 in Hollywood. | Source: Getty Images
But, as they say, the actual test only occurs after the wedding, and these two seem to be doing fantastic together, enjoying the little things that life offers. Lawrence said:
"I really enjoy going to the grocery store with him. I don't know why but it fills me with a lot of joy."
She expressed that she believes her enjoyment of this activity is because it's almost a metaphor for married life -- having a mission to complete together, coming up with a plan, and completing the task as a team.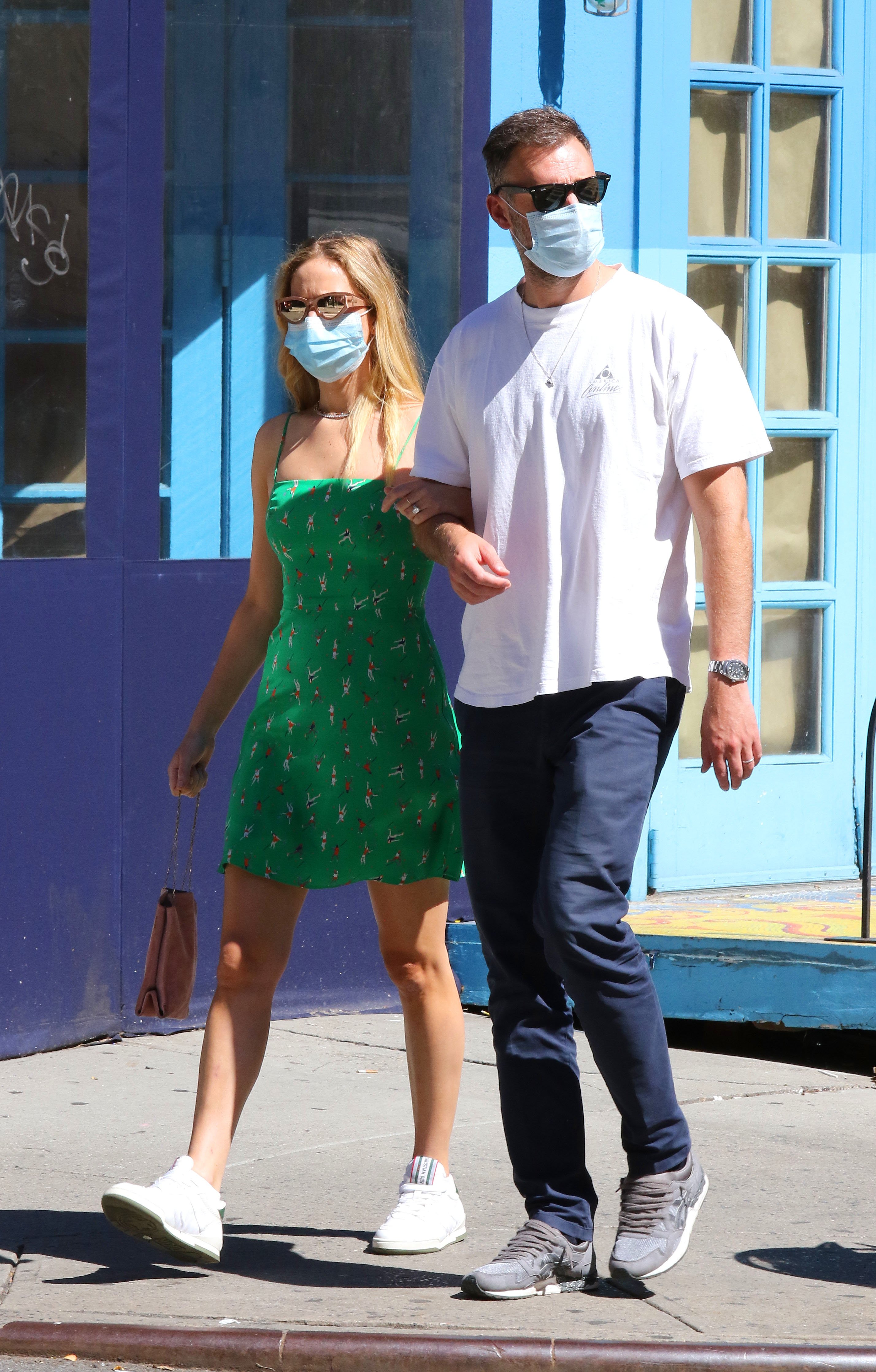 Jennifer Lawrence and Cooke Maroney walking together on September 5, 2020 in New York City. | Source: Getty Images
WHAT IS THE GENDER OF JENNIFER LAWRENCE'S BABY?
Since giving birth this past February, Lawrence has chosen to lay low and not reveal too much about her baby. She once stated that her intuition nags at her to protect her child's privacy.
But, while talking on "The Ellen DeGeneres Show" via the phone call, the television host appeared to imply that the little one is a boy. DeGeneres said that she could sometimes hear Lawrence speaking to "him," the baby, at night.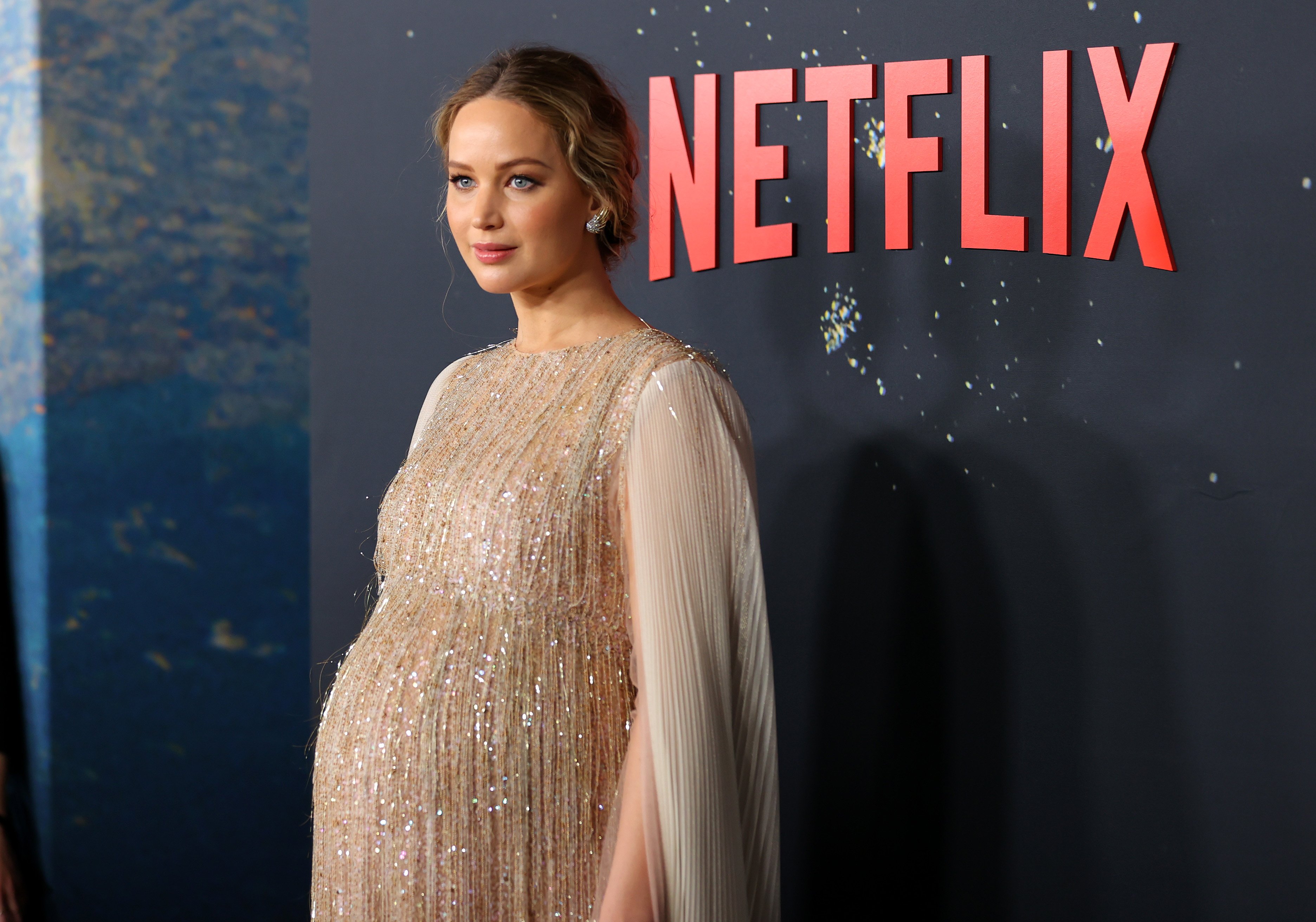 Jennifer Lawrence attending the world premiere of "Don't Look Up" on December 05, 2021 in New York. | Source: Getty Images
WILL JENNIFER LAWRENCE RETURN TO ACTING?
In 2019, Lawrence, a megastar in the world of acting, chose to quit the art, taking a two-year hiatus from the field. Speaking about why she made this huge decision, the actress explained that at that point, she felt as if she couldn't do anything right, with people constantly criticizing her every move.
But, as we all know, she eventually returned to the screens in 2021. Lawrence played the no-nonsense astronomy Ph.D. candidate Kate Dibiasky in the apocalyptic comedy film by Adam McKay: "Don't Look Up."
Lawrence played among some of the generation's greatest actors, such as Leonardo DiCaprio, Meryl Streep, Jonah Hill, and Timothée Chalamet. Speaking about her choice to take the role, "The Hunger Games" star expressed:
"I've wanted to work with him for years. When I heard how he was tackling the climate crisis, it was genius. I read it, and it was perfect. It was hilarious. It was scary. I couldn't say yes fast enough."
From her personal life to her career, Lawrence is in a great space -- hopefully, we will see some more amazing films from her in the future.
Please fill in your e-mail so we can share with you our top stories!