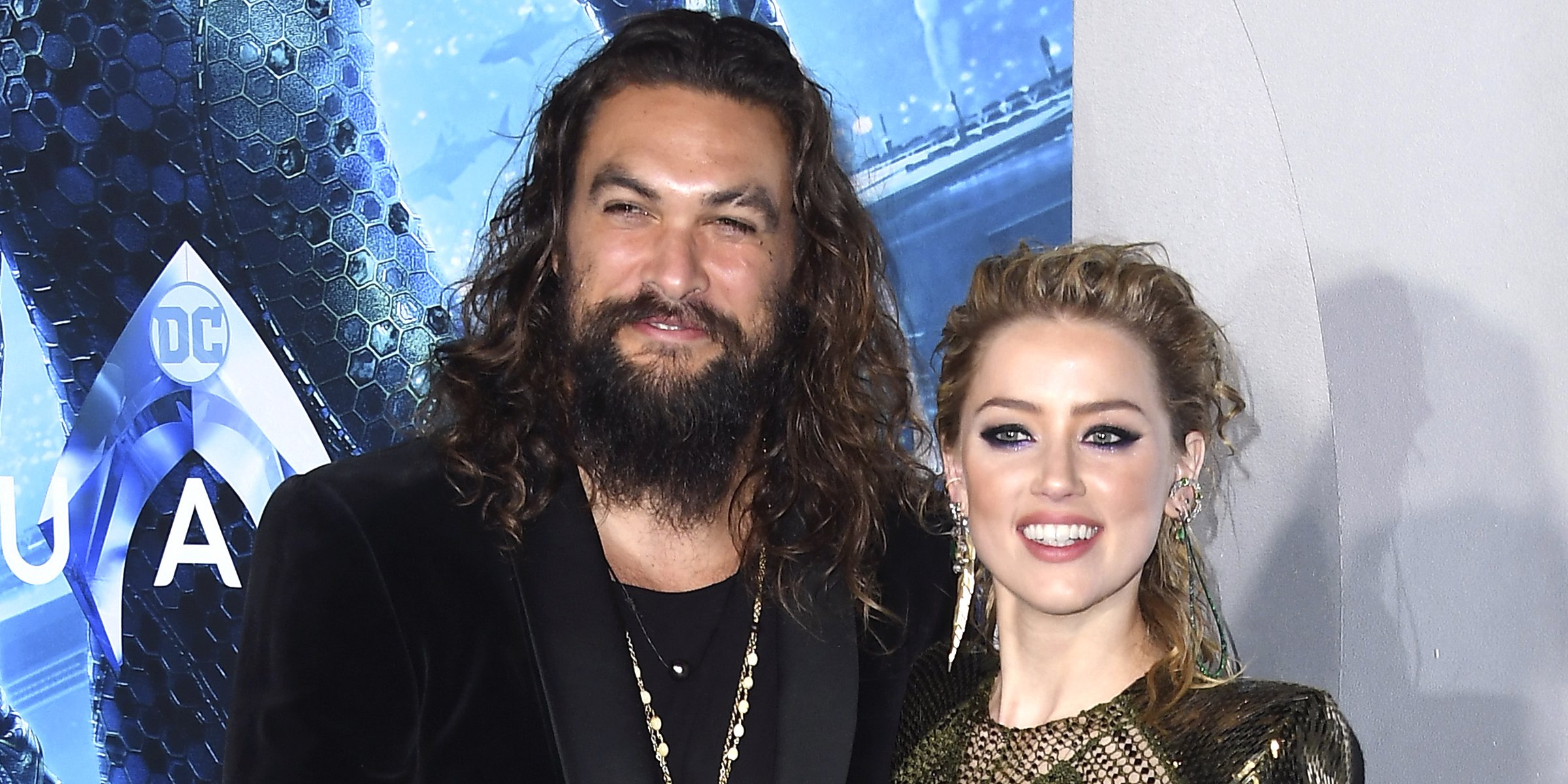 Getty Images
Amber Heard and Jason Momoa behind the Scenes: Here Is What We Know About Their Relationship
When industry consultant Kathryn Arnold was asked to testify in Amber Heard's ongoing defamation trial, she revealed details about the actress's relationship with her Aquaman co-star Jason Momoa.
Amber Heard joined the DC Extended Universe in 2017 when she joined the formation of a league of heroes as Mera in "Justice League." Mera is not a native of Atlantis but a trusted protector of the kingdom.
After making her debut as the character in 2017, she went on to portray Mera in 2018's "Aquaman," featured in Zack Snyder's 2021 edition of "Justice League," and is set to appear in the upcoming "Aquaman and the Lost Kingdom."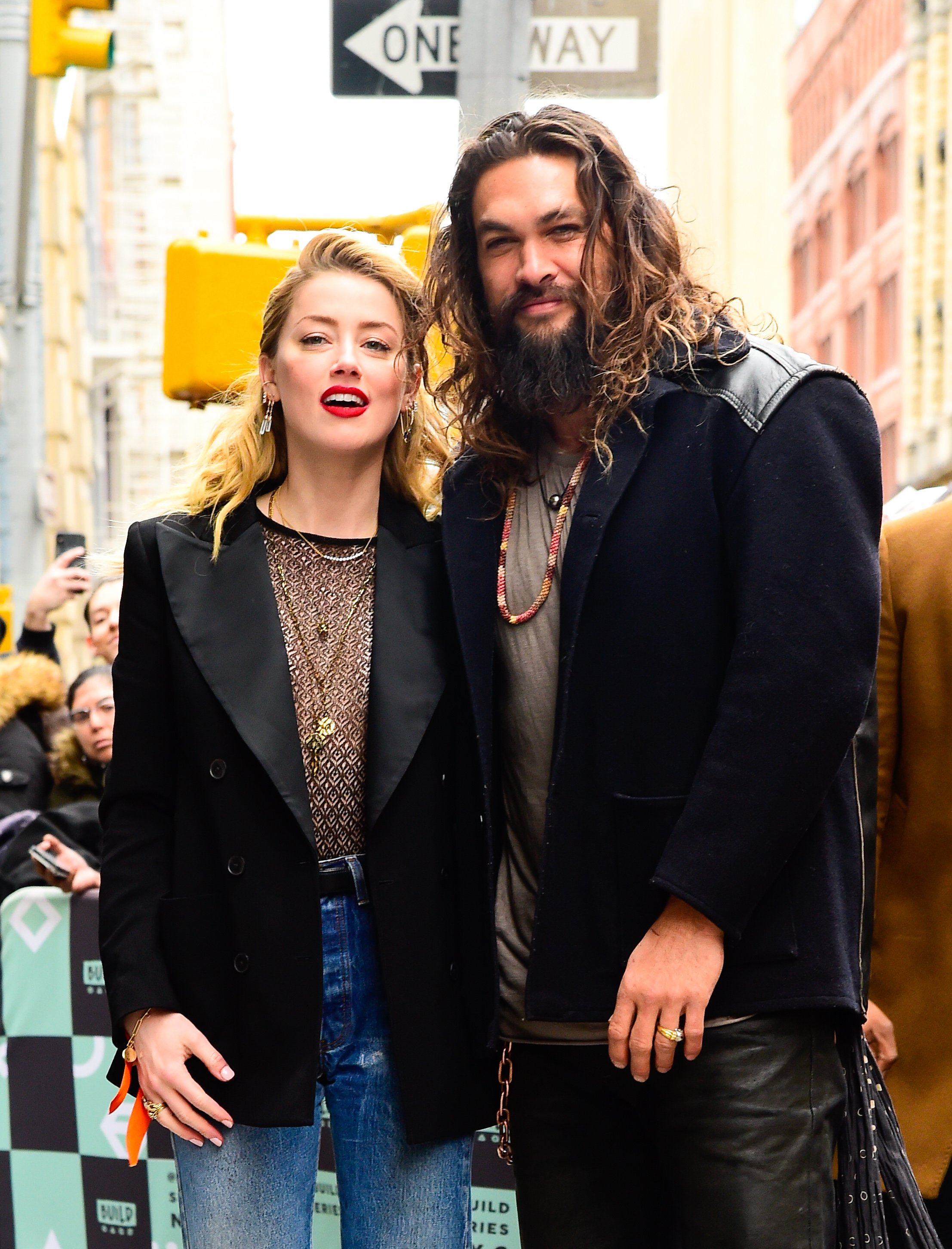 Amber Heard and Jason Momoa on the streets of New York on December 3, 2018 | Source: Getty Images
However, Heard's agent testified in the ongoing defamation trial that Warner Bros. almost recast Heard's role in "Aquaman and the Lost Kingdom" after they cited her "lack of chemistry" with Momoa.
When asked to testify, Arnold revealed that Momoa and "Aquaman and the Lost Kingdom" director James Wan fought to keep Heard in the film. However, she was not invited to participate in the film's poster shoot and was not allowed to attend the DC FanDome event.
WHAT IS GOING ON BETWEEN AMBER HEARD AND JASON MOMOA?
Despite Arnold revealing that Momoa fought for Heard to keep her role, there has been no evidence to substantiate that he did it. However, in April 2022, Momoa followed Johnny Depp on Instagram and sparked rumors of his support for Depp.
Momoa, who is yet to speak about the trial, did not confirm or deny the rumors. In addition, he had never shown support to either Heard or Depp as he had decided to mind his business.
Heard and Momoa became close when they filmed "Aquaman" in 2017 and remained friends. Their friendship and closeness did raise some eyebrows as they shared plenty of photos of themselves on social media.
It is claimed that the co-stars had some difficulty early in their relationship, but they overcame it to become best friends. Heard went on to reveal that Momoa was allergic to being ignored. She said he would rip out pages of her book to make her pay attention to him.
"AQUAMAN AND THE LOST KINGDOM": CAST, PLOT, RELEASE DATE, AND OTHER DETAILS
Aquaman 2, which was set for a December 2022 release, promises to be a bit darker, more serious, and more relevant to today's world than the 2018 original. However, they pushed back the release date to March 17, 2023.
While Wan revealed that the sequel is heavily inspired by "Planet of the Vampires," Momoa revealed that there would be more humor than the first one.
Though the filming started in late June 2021, Momoa landed in London in July 2021 and wrapped up in January 2022. The plot details are strictly under wraps, but Aquaman will be facing a couple of serious foes.
Black Manta is furious at Aquaman for his father's death, while Orm is enraged because Aquaman prevented him from becoming Ocean Master. Dr. Stephen Shin, who appeared to be working with Black Manta at the first film's end, could be an issue.
Momoa will reprise his role, and Heard will play princess Mera. Patrick Wilson returns as Aquaman's half-brother, Orm Marius, Dolph Lundgren reprises his role as King Nereus, and Yahya Abdul-Mateen II comes back as Black Manta.
Randall Park made a cameo in the first movie's post-credits, and in the sequel, he will play Dr. Shin, a marine biologist who's determined to find Atlantis. Also, Pilou Asbæk, who played Euron Greyjoy on Game of Thrones, is set to star in an undisclosed role.
Please fill in your e-mail so we can share with you our top stories!