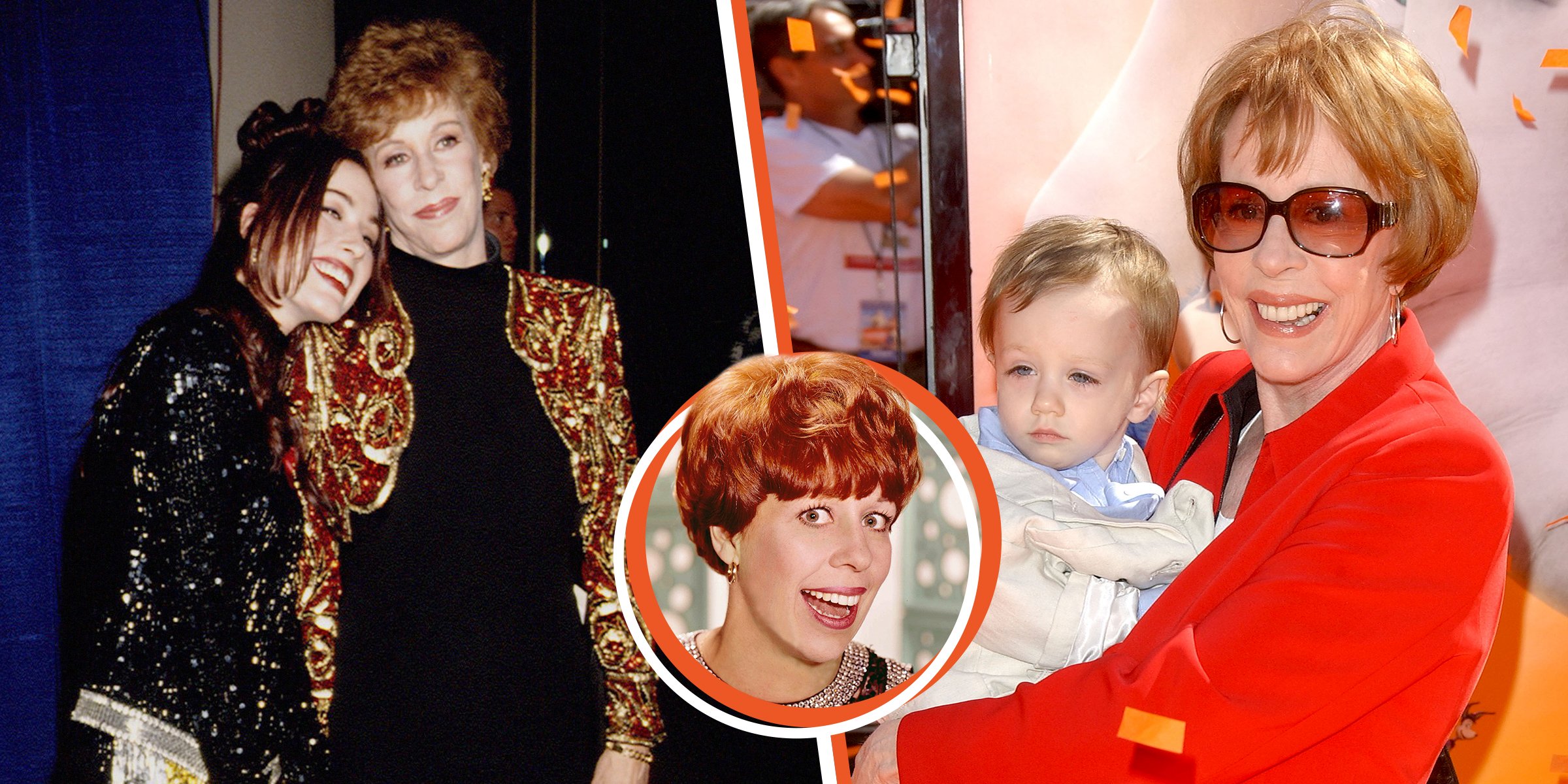 Getty images
Carol Burnett & Her Grandson Are 'Kindred Souls' — She Won Temporary Custody during Her Daughter's Recovery
Carol Burnett had one of Hollywood's most thriving careers, and while her daughter followed suit and became a singer, she faced some personal troubles that saw her unable to care for her son. Fortunately, Burnett has always supported her.
Carol Burnett carries many titles. She is an actress, a singer, a writer, and a comedian. She has achieved success in film, TV, and on stage in varying genres, including dramatic and comedic roles.
Sadly, despite her glamorous life today, she has not always had the privileges of a good life. She grew up with alcoholic parents, and when the actress was eight, their household caved under marital trouble.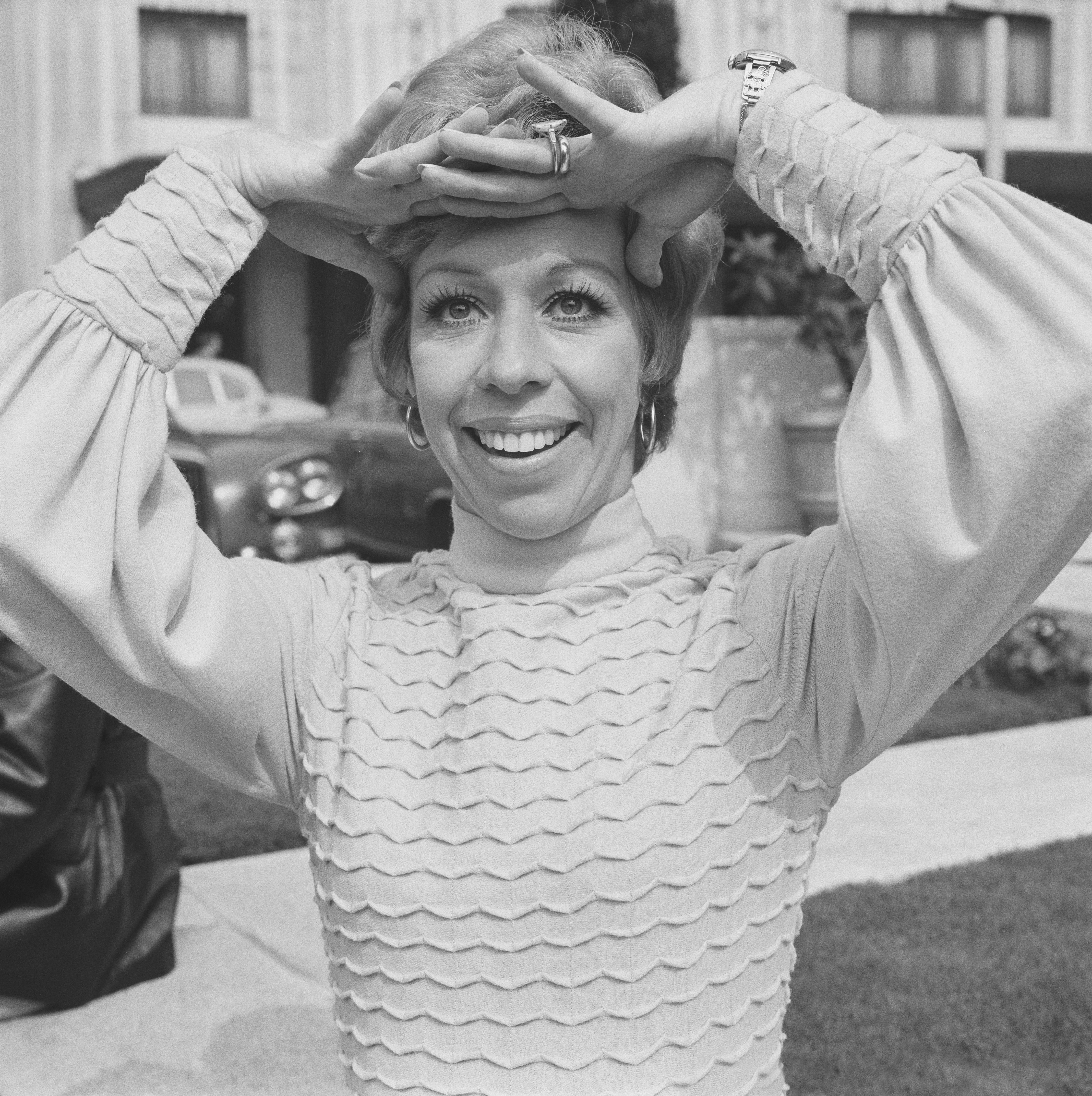 American actress and comedian Carol Burnett stands outside the Dorchester Hotel in London on 14th May 1970. | Source: Getty Images
Ina Louise, Burnett's mother and a publicity writer for movie studios, had an illegitimate child with a married man, who took off soon after. Burnett's biological father, a movie theater manager, wasn't around much and divorced Burnett's mother in the late 30s.
Following her failed marriage, Burnett's mother relocated from Texas to Hollywood to pursue a better life. She left Burnett in the care of her grandmother, who lived down the hall in the same rundown building where Louise lived.
Raised in abject poverty, Burnett admits that while it was not a pleasant childhood, she was not miserable and grew up loved. Her childhood friends had a similar livelihood, so she thought it was the norm.
In her early 20s, she began living in New York and sourcing jobs as a hat-check girl. For a long while, she failed to land acting jobs, but tables would soon turn, and in 1955 she landed her first minor roles on "The Paul Winchell" and the "Jerry Mahoney Show." At 26, she was on her way to ending her painful childhood.
BURNETT FOUND SUCCESS IN HER CAREER AND PERSONAL LIFE
After her roles in the children's television shows, the actress soon landed more prominent parts, including in "Once Upon a Mattress," a 1959 Broadway musical that saw her get nominated for a Tony Award.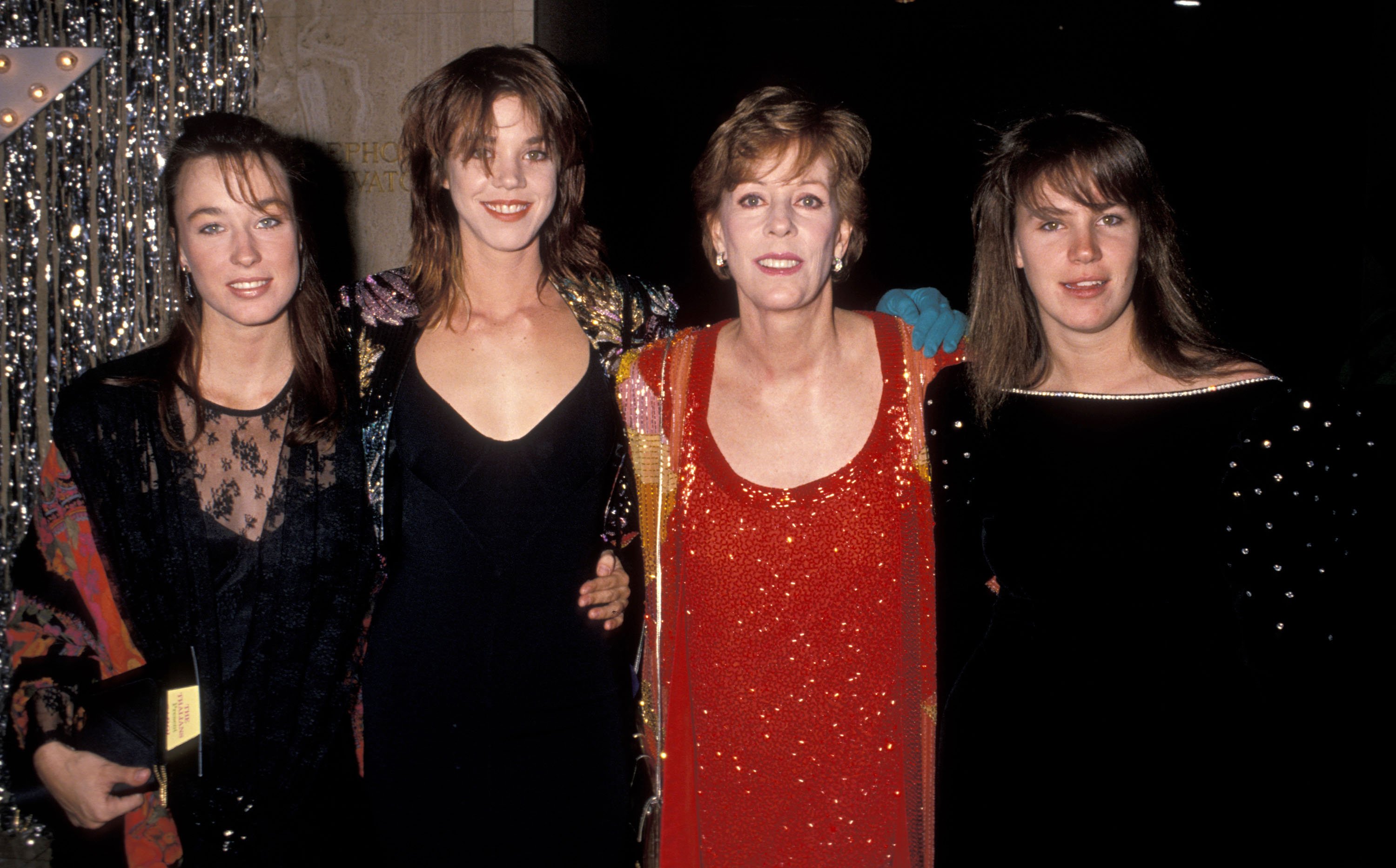 Actress Carol Burnett with her daughters at Century Plaza Hotel in Century City, California. | Source: Getty Images
That same year, she appeared on "The Garry Moore Show" and won an Emmy. As if the doors had suddenly opened, acting parts began streaming in. By the time 1969 was clocking in, she was at the height of her career.
In addition to her career success, the actress's personal life was thriving. She welcomed her three beautiful daughters, Carrie Hamilton in 1963, Jody Hamilton in 1967, and Erin Hamilton in 1968.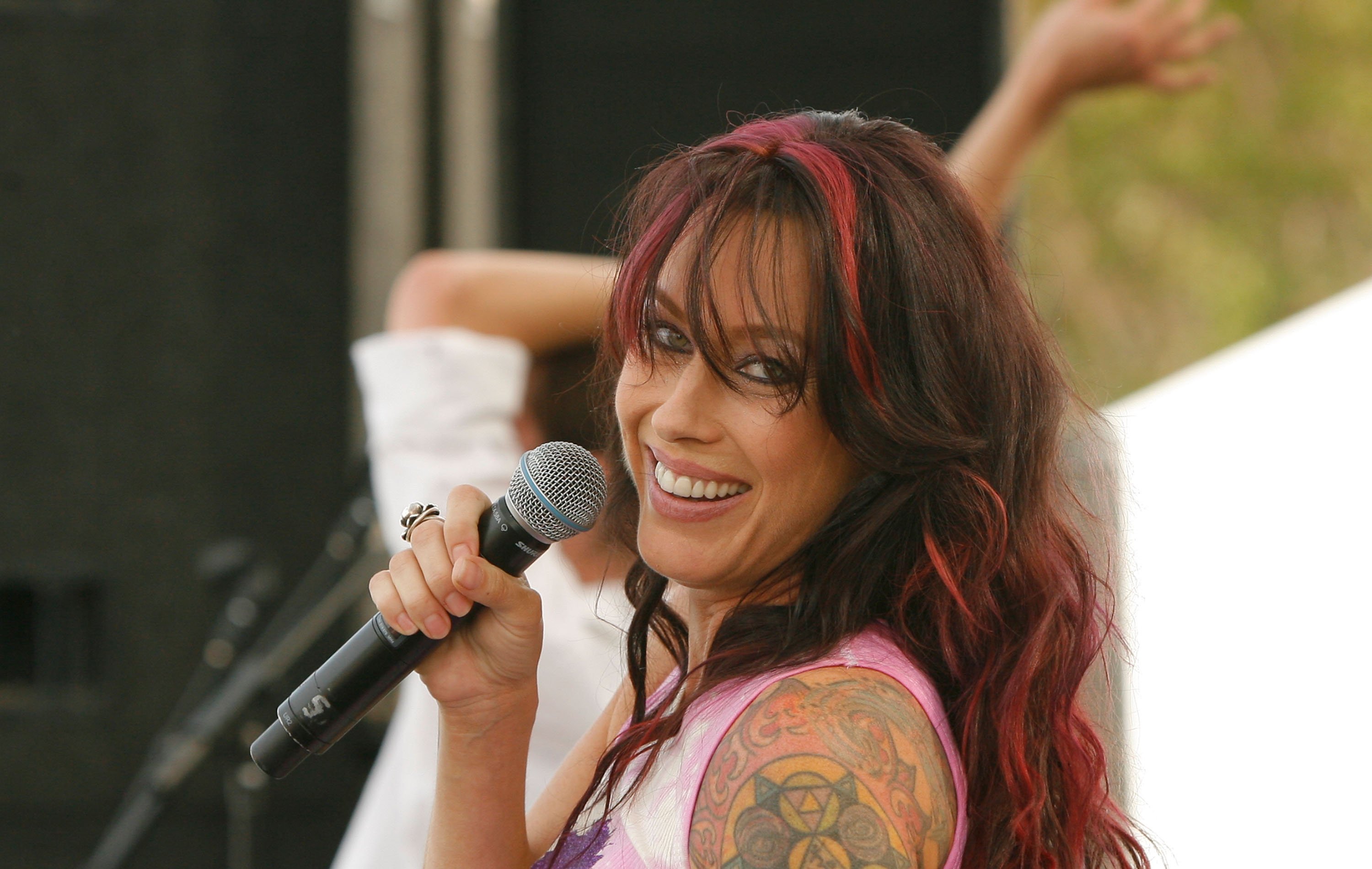 Singer Erin Hamilton performs at the Los Angeles LGBT Pride Celebration June 10, 2007 in West Hollywood, California. | Source: Getty Images
Her youngest daughter, Erin, was born with the gift of a fantastic voice, and at the age of 11, she would spend all her Friday evenings catching up on her mother's long-running show "The Carol Burnett Show." She would confess:
"I wanted to be up there on that stage [but] I was much more interested in music."
Like her mother, she would later make a career in music, becoming an American dance and electronic music singer, recognized for her hit single "Dream Weaver."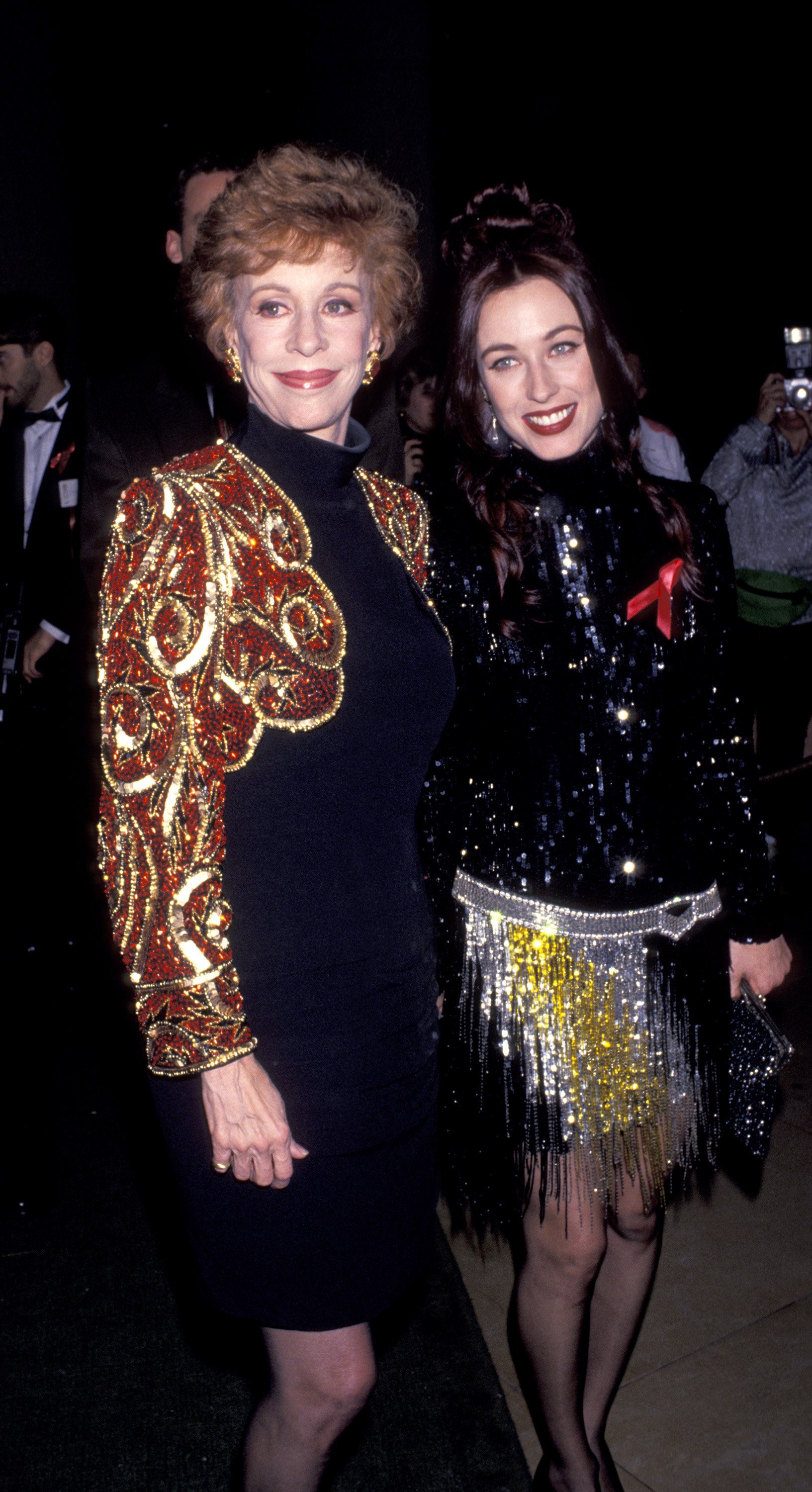 Carol Burnett and Erin Hamilton during The 50th Annual Golden Globe Awards at Beverly Hilton Hotel in Beverly Hills, California, United States. | Source: Getty Images
Luckily, Erin had her mother's full support, and Burnett would often tape her singing fun stuff. Once grown, her mother attended all her events to watch her perform.
The "Control Yourself" songstress was also doing well in her personal life and welcomed two sons, Zachary Carlson, in 1997 with her ex-husband Trae Carlson and Dylan West in 2006 with Tony West, her ex.
BURNETT'S DAUGHTER ERIN FACED PROBLEMS
A promising music career notwithstanding, most of Erin's adult life was riddled with substance abuse issues, leading to Burnett seeking custody of her grandson Dylan.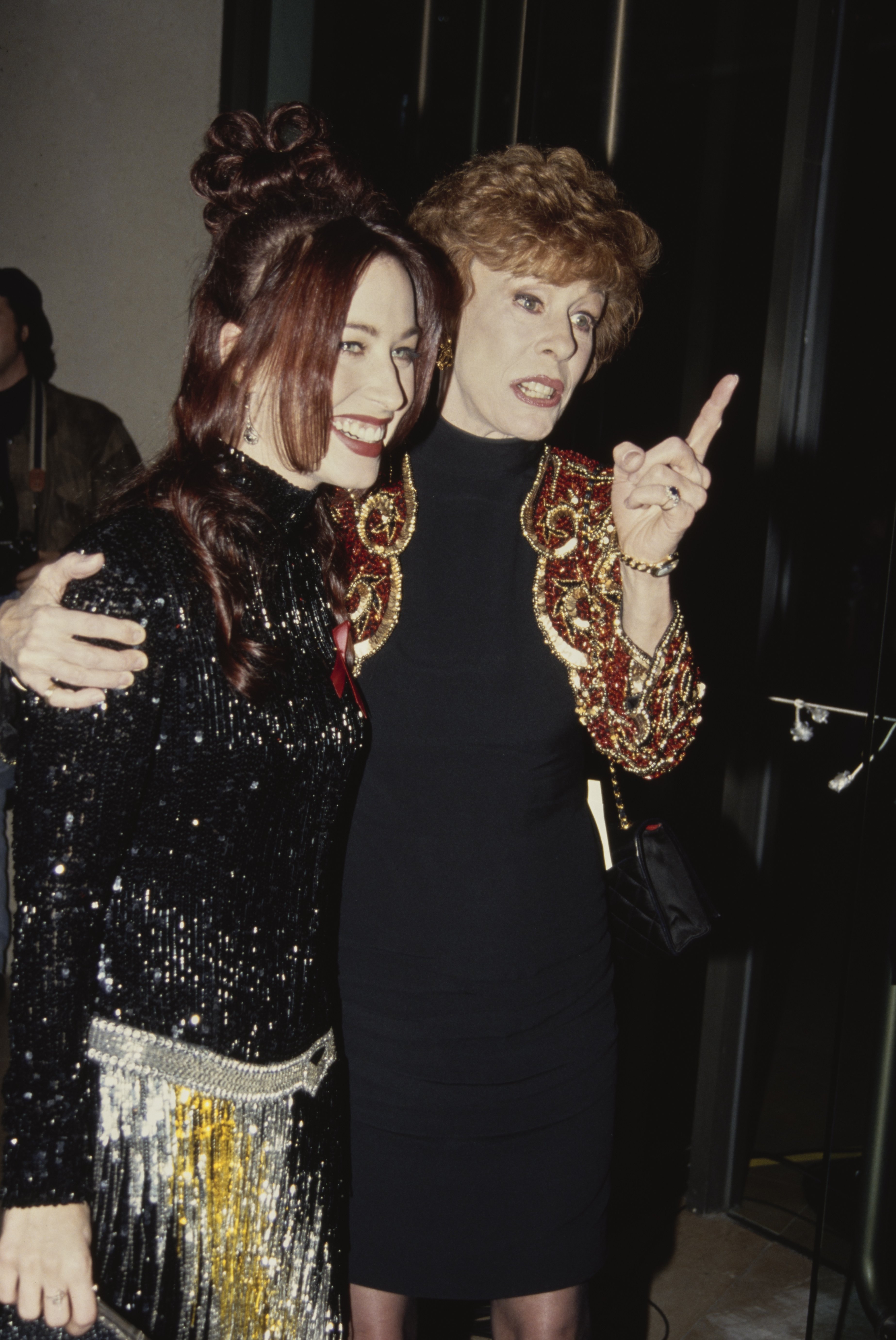 American singer-songwriter Erin Hamilton and her mother, comedian and actress Carol Burnett in Beverly Hills, California, 23rd January 1993. | Source: Getty Images
The actress disclosed that her daughter had been dealing with the problem for most of her adult life, especially after giving birth to her second son. Erin's then-husband West was also not in a position to care for their child as he, too, was dealing with the same issues and had checked himself into rehab.
The "Annie" actress also shared that her daughter had been to rehab eight times, and she had helped pay for her daughter's numerous stays at recovery and the much-needed therapy.
In 2020, People reported that according to court filings, West planned on relocating to Nevada after checking out of rehab and recognized that he was not within the financial capabilities to support his son.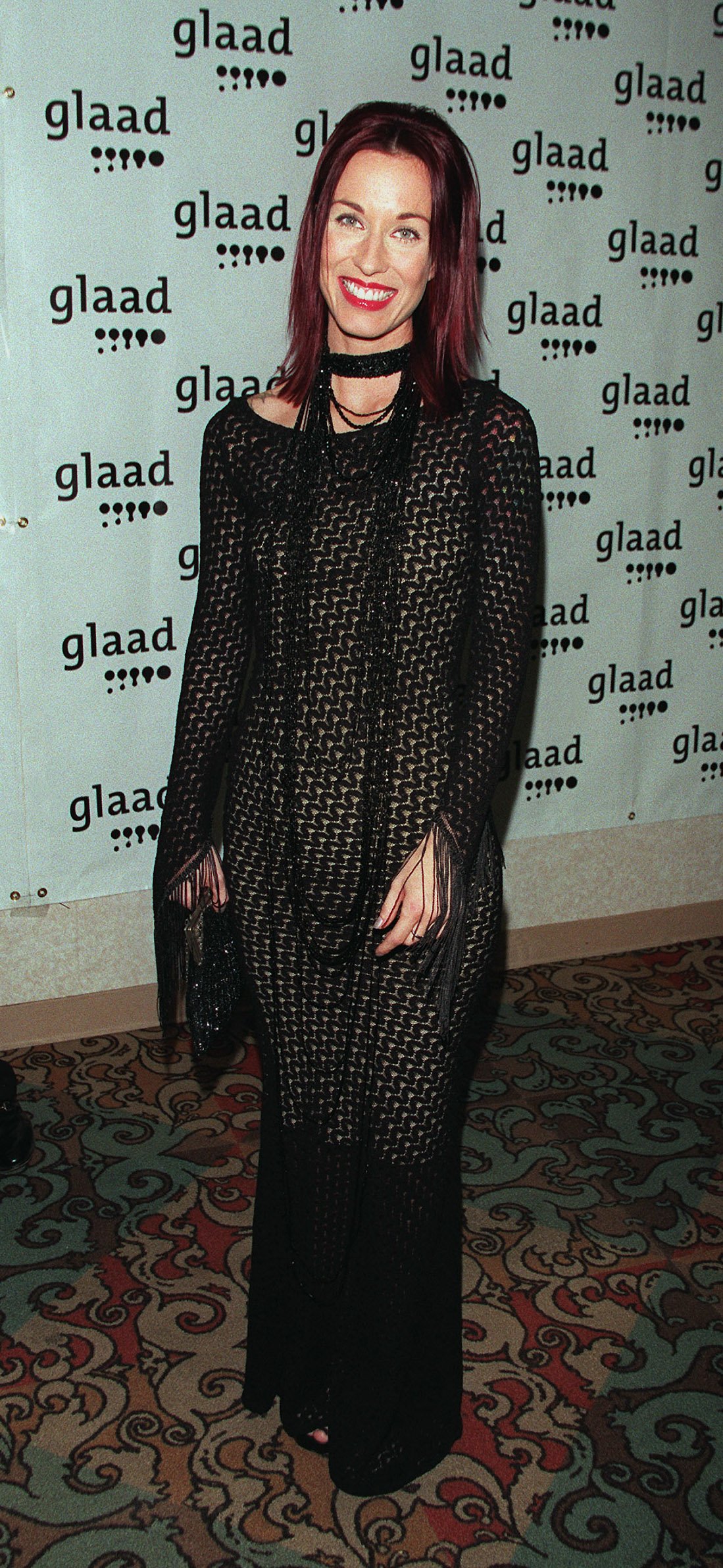 Erin Hamilton, daughter of the actress Carol Burnett. | Source: Getty Images
Following her daughter's unfortunate situation, Burnett and her husband, Brian Miller, filed a petition to be granted temporary custody of Dylan.
A source told Closer Weekly: "She's doing everything and did everything she could possibly do. But at the end of the day, Carol knows she needs to use "tough love" to deal with an addicted child. She's "focused on helping her grandson Dylan now. Erin has to help herself."
Like her grandmother had cared for her when her mother could not, Burnett wanted to provide temporary care, maintenance, and support for her grandson. She checked him into a boarding school, where she reported his excellent performance in classwork.
BURNETT AND DYLAN BECAME 'KINDRED SOULS'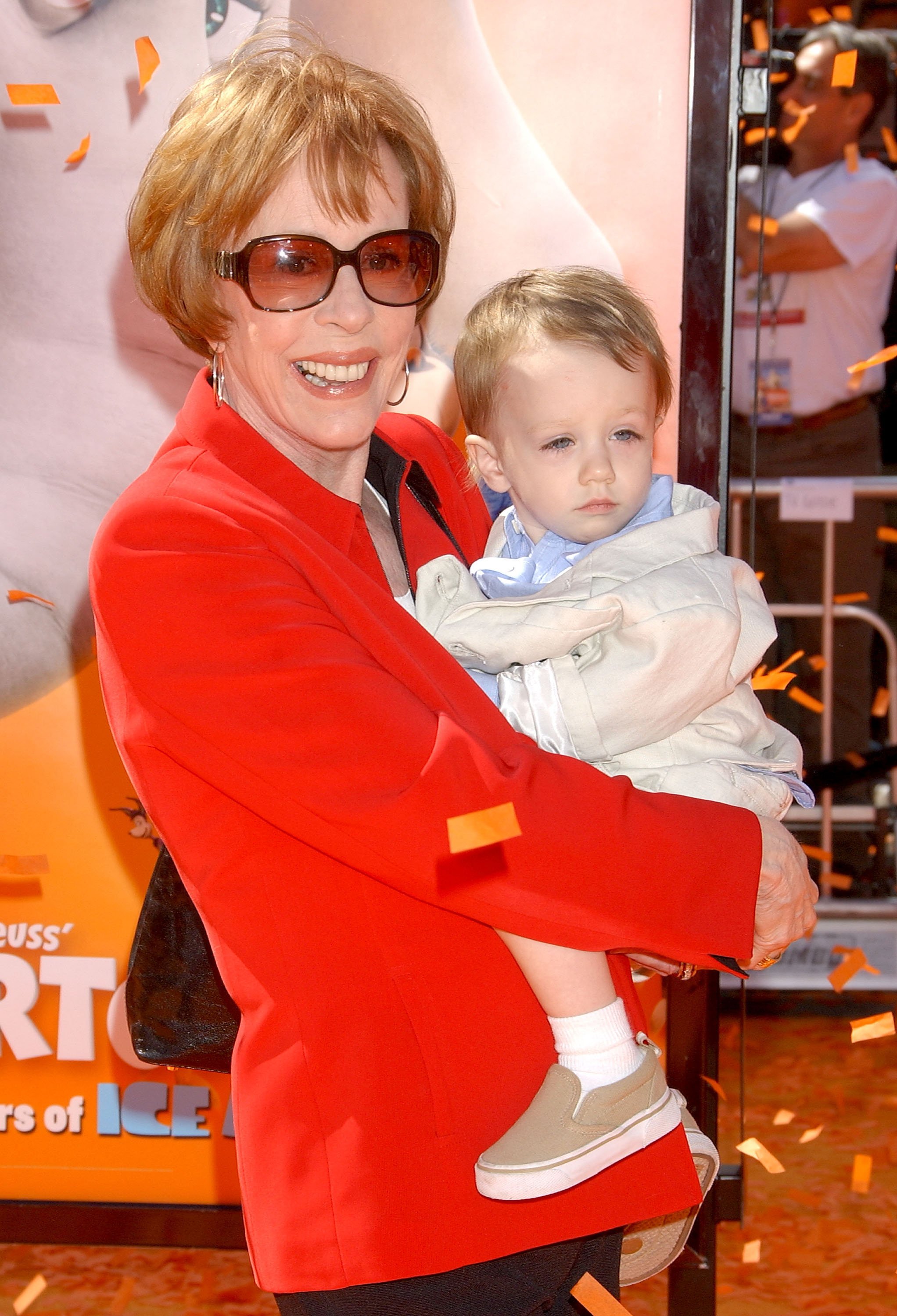 Actress Carol Burnett and grandson Dylan arrive at "Dr. Seuss' Horton Hears A Who" premiere at The Mann Village on March 8, 2008 in Westwood, California. | Source: Getty Images
Luckily, the courts granted Burnett and her husband temporary custody of her grandson and appointed them as co-guardians to Dylan's best interests and consistent with the love and care they were already providing to him. The filing read, as People reports:
"This will further Dylan's interests in a stable, secure, and loving environment and ensure that his needs are met on a consistent basis."
They won the custody battle for their grandson, but that would not mean they would replace his parents. A source told Closer Weekly that Dylan adored his grandparents and loved sharing beautiful moments and memories with them.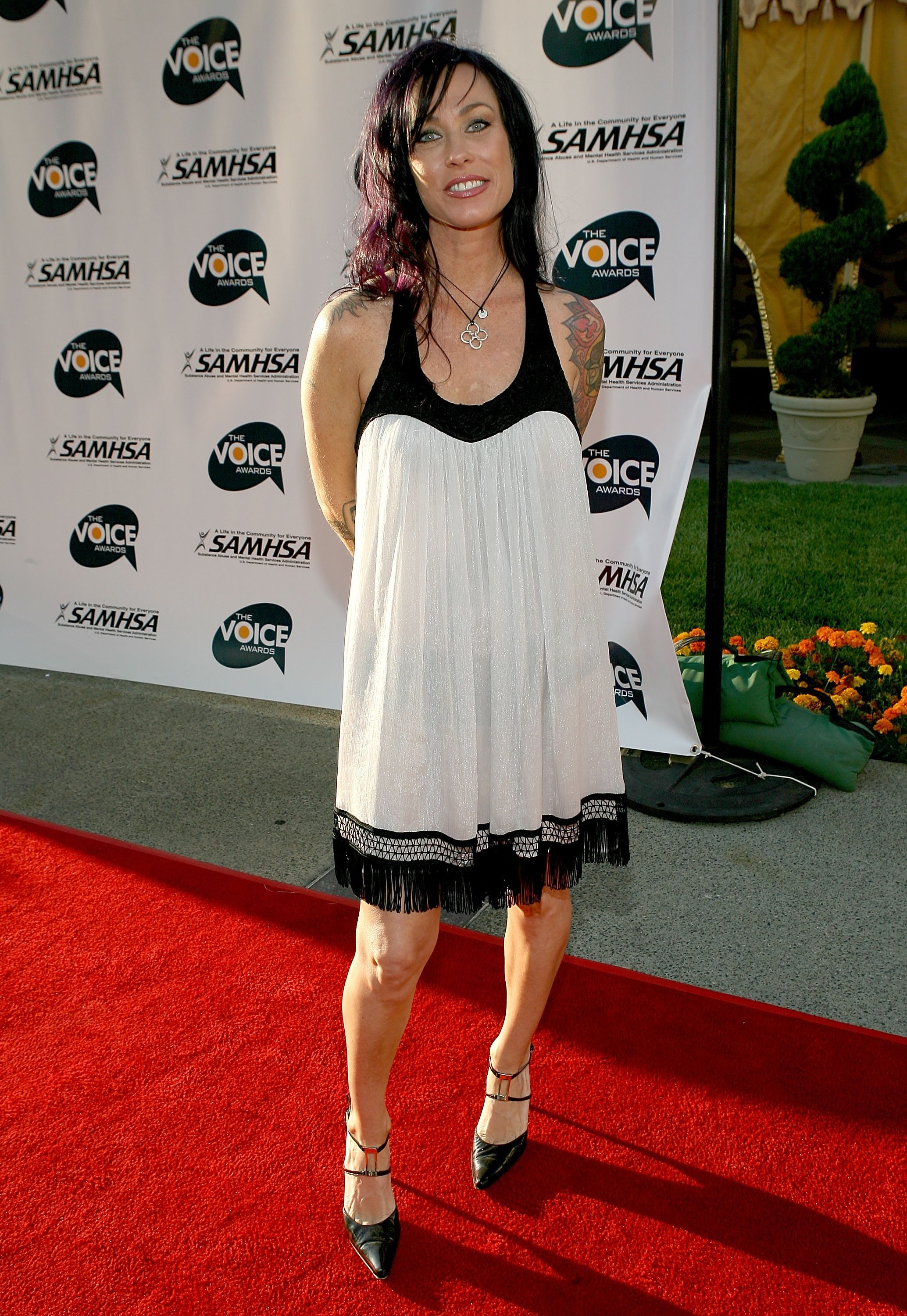 Erin Hamilton arrives at the 2008 Voice Awards on May 28, 2008 at the Paramount Theater in Hollywood, California. | Source: Getty Images
They reportedly share an incredible loving bond, and the two shower him with love. But more than just a close bond, Burnett and her grandson share a sense of humor and, as the insider would disclose of the grandmother-grandson bond:
"They adore each other. They are kindred souls. He has Carol's sense of humor. He's a lovely young man."
Now that her grandson is all loved and well taken care of, Burnett hopes her daughter will make a full recovery and be in her child's life like it's supposed to be. And we wish her all the best in her journey.
Please fill in your e-mail so we can share with you our top stories!