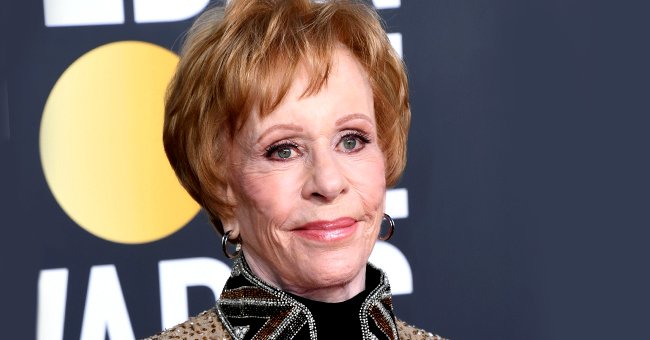 Getty Images
Stranger Gave Carol Burnett Money to Start Her Career & Made Her Promise She Would Help People
Carol Burnett might've become one of the most well-known actresses, but her start was a difficult one. A stranger paid for her college tuition to help Burnett start her career.
In the 1930s, Carol Burnett's father, Joseph, a movie theater manager, and mother, Creighton, an aspiring writer, moved the family from their San Antonio, Texas, home to Los Angeles.
Sadly, soon after the relocation, Carol's parents separated, with the actress later revealing they both became alcoholics. Creighton and Joseph couldn't look after Carol and her younger half-sister, Chrissie.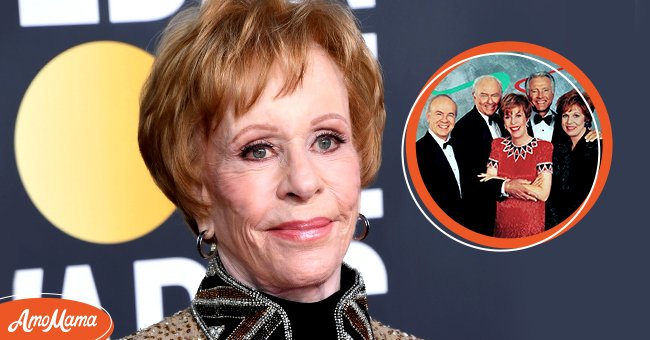 Carol Burnett at the 76th Annual Golden Globe Awards on January 6, 2019 in Beverly Hills, California, and her and other stars on "The Carol Burnett Show - A Reunion" on January 1, 1993 | Photos: Jon Kopaloff & CBS/Getty Images
The two young children had to be taken in by their grandmother, Mabel White. She lived in a studio apartment in the Hollywood Arms building, which was quite dingy, and White didn't have money either, so they struggled to get by.
According to Biography, the girls' grandmother would sometimes find herself forced to steal silverware. She took the utensils so she and her granddaughters could have cutlery when eating their meals.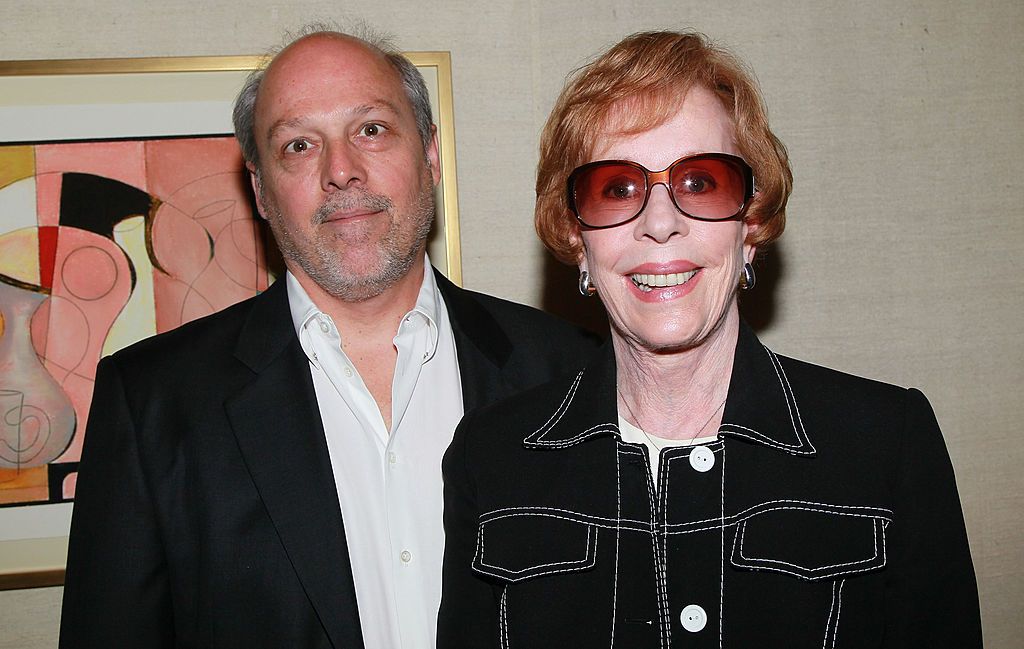 Brian Miller and Carol Burnett at the Blake Edwards' art exhibit preview at Leslie Sacks Fine Art on June 5, 2010, in Brentwood, California | Photo: David Livingston/Getty Images
CAROL'S LUCK
Carol graduated from Hollywood High in 1951 before getting admittance to UCLA. The future star's family was so poor they couldn't afford their rent of $30 per month and didn't have the money for tuition.
The yearly tuition at UCLA at the time was $43. However, luck was on Carol's side because one day, she opened White's apartment's mailbox and discovered an envelope addressed to her containing the funds needed to pay for her education.
Carol later confessed that she still didn't know who gave her the funds, but she could go to college. She majored in journalism but later switched to the theater with a keen desire to hear audiences' laughter.
During her 2015 appearance on "The Howard Stern Show," the Peabody Awards winner confessed that she'd known she was going to go to college despite not having the money. The mystery benefactor gave Carol $50.
BURNETT'S LUCK HITS AGAIN
The second time fate played a role in "The Carol Burnett Show" host's life happened when she wanted to act on Broadway. Money was still an issue for her until another stranger changed her life's trajectory.
After taking part in a junior-year student performance at a San Diego home, a businessman and his wife approached her. She told them about her financial difficulties and the man he both Carol and her future husband money.
At the time, the future star was dating Don Saroyan. The businessman offered Carol a $1,000 interest-free loan to travel to New York City so she could fulfill her dreams, with the actress stating:
"I had never seen that many zeroes in my life."
THE CONDITIONS OF THE LOAN
However, the stranger had some conditions for the loan. He told the future television personality that she was never to reveal his name, and she could pay the money back in five years if she had it.
She [Carol Burnett] said it didn't feel like work to her otherwise she wouldn't want to do it.
The man also stipulated that the funds had to be used for going to New York, and when Carol became successful, she had to help others. The businessman said he was assisting Carol because someone assisted him in getting his start in the US.
The man's wife also told Carol that her husband had helped people run gas stations and start restaurants. That miracle proved to be just the start that the future star needed, and although it was difficult at times, she persevered.
CAROL'S MARRIAGES & LIFE
In between chasing her dreams and making her name in Hollywood, Carol married her first husband, Saroyan, in 1955. Sadly the pair's relationship ended in divorce in 1963 before the actress remarried to Joe Hamilton.
The marriage to the television producer ended in 1984, but they had three daughters together before then. It took 16 years before Carol found love again, and this time it was to her current husband, Brian Miller.
According to a June 2018 Closer Weekly article, the Paley Honors Award winner was still in good health and working in her late 80s. She said it didn't feel like work to her; otherwise, she wouldn't want to do it.
Please fill in your e-mail so we can share with you our top stories!