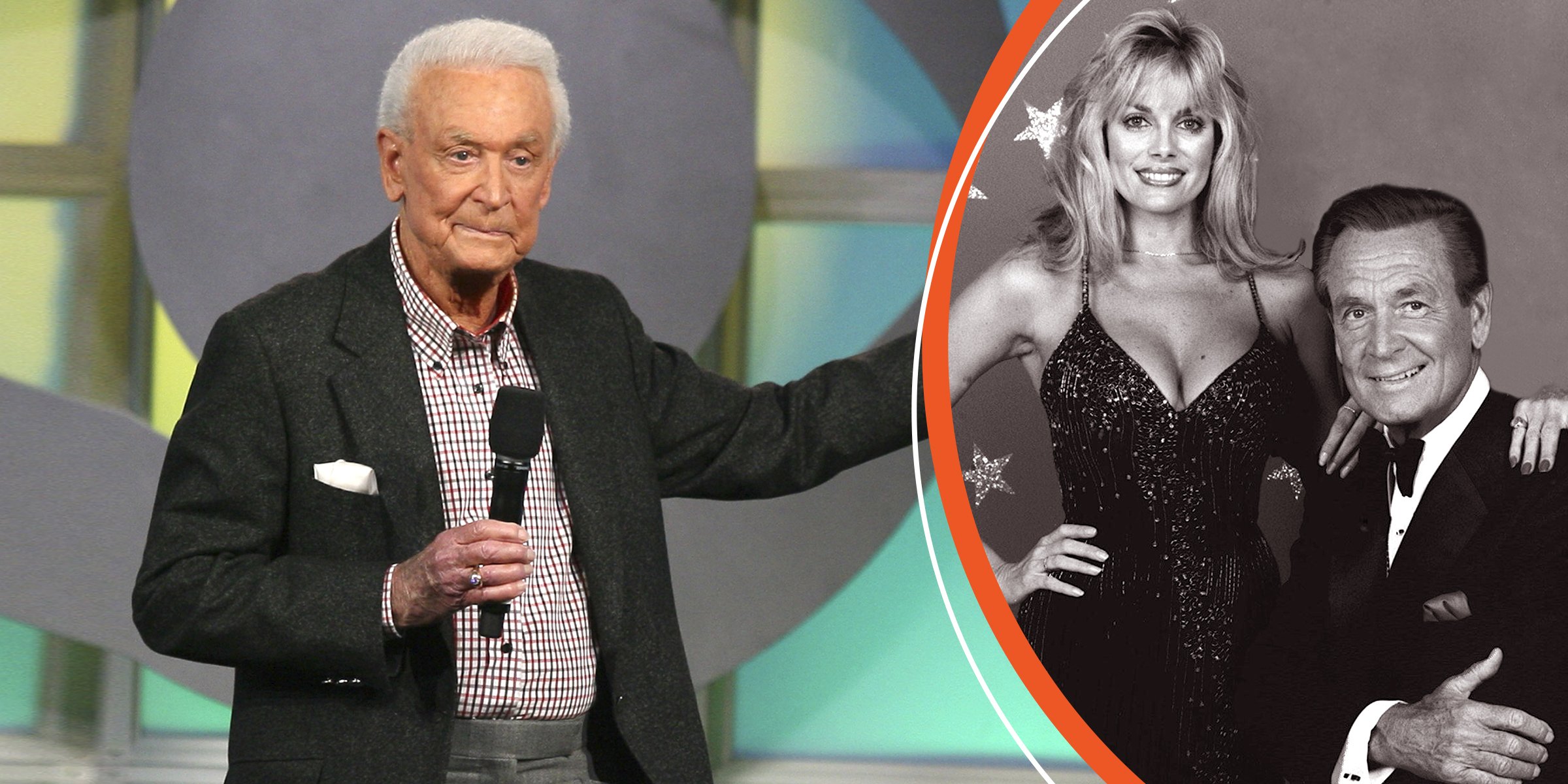 Getty Images
Bob Barker Still Wore Late Wife-Of-37-Years' Ring While Dating Younger Woman Who He Later Regretted Meeting
TV icon Bob Barker enjoyed a fine showbiz career at his peak and the marriage of a lifetime with his late love, Dorothy Jo. After her passing, life did not remain the same.
Love for some people means finding that one person whose effect lasts a lifetime, and TV legend Bob Barker knows this first hand. The star was married to the love of his life Dorothy Jo Barker for over thirty years, and he knew the definition of bliss.
Dorothy and Bob were high school sweethearts who stayed together until they decided it was time to walk down the aisle. At 15, Bob was a junior high school student at Central High in Springfield.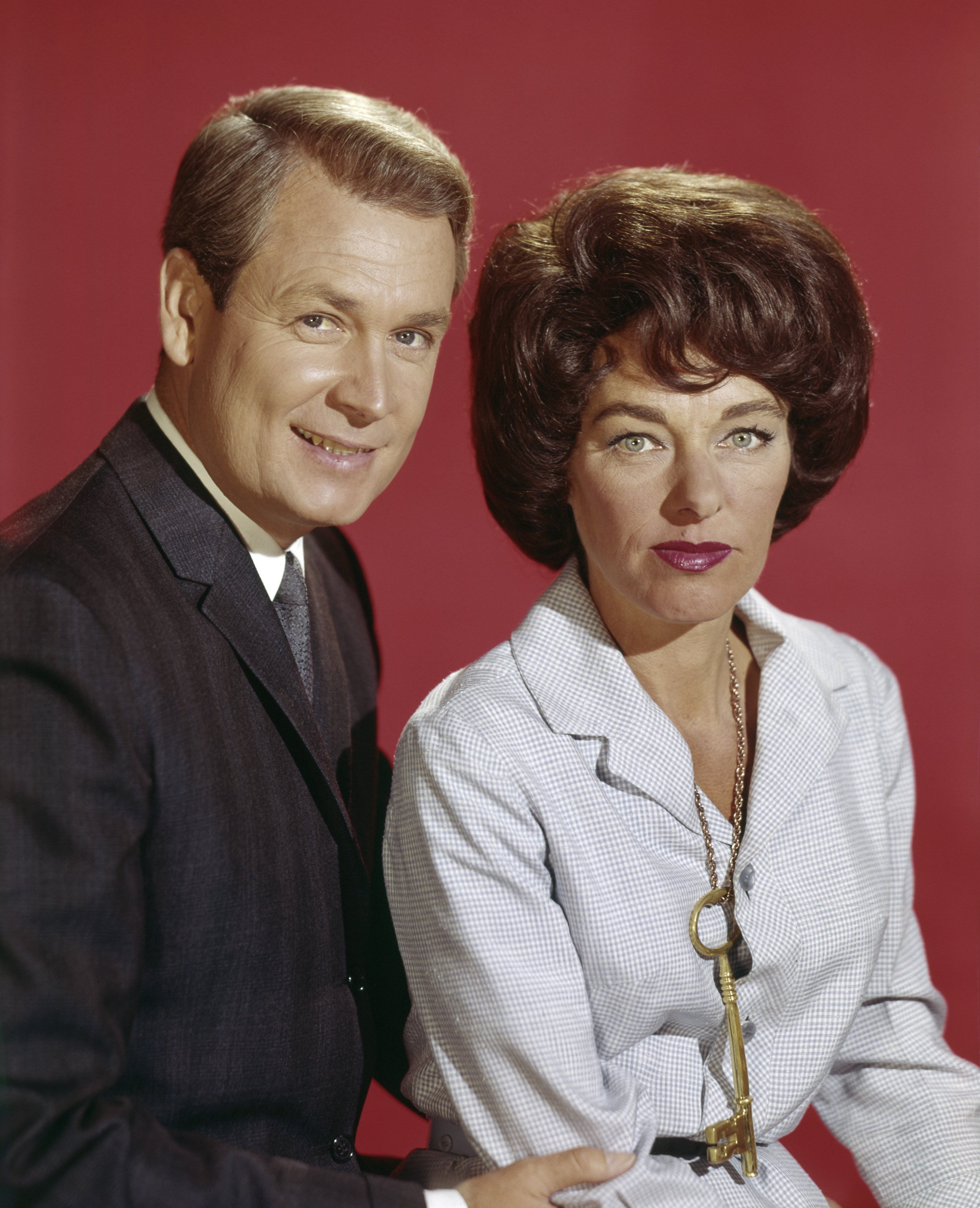 Picture of Bob Barker and his wife, Dorothy Jo Barker. | Source: Getty Images
He had asked his classmate, then Dorothy Jo Gideon, to be his date to an Ella Fitzgerald concert, which was the beginning of their love story. Once speaking about their relationship, Bob mentioned that they "fell in love as kids."
Love and affection could be fickle among kids, but theirs remained strong despite the war. Finally, in 1945, Bob returned from the US Navy, ready to sweep his lady love off her feet.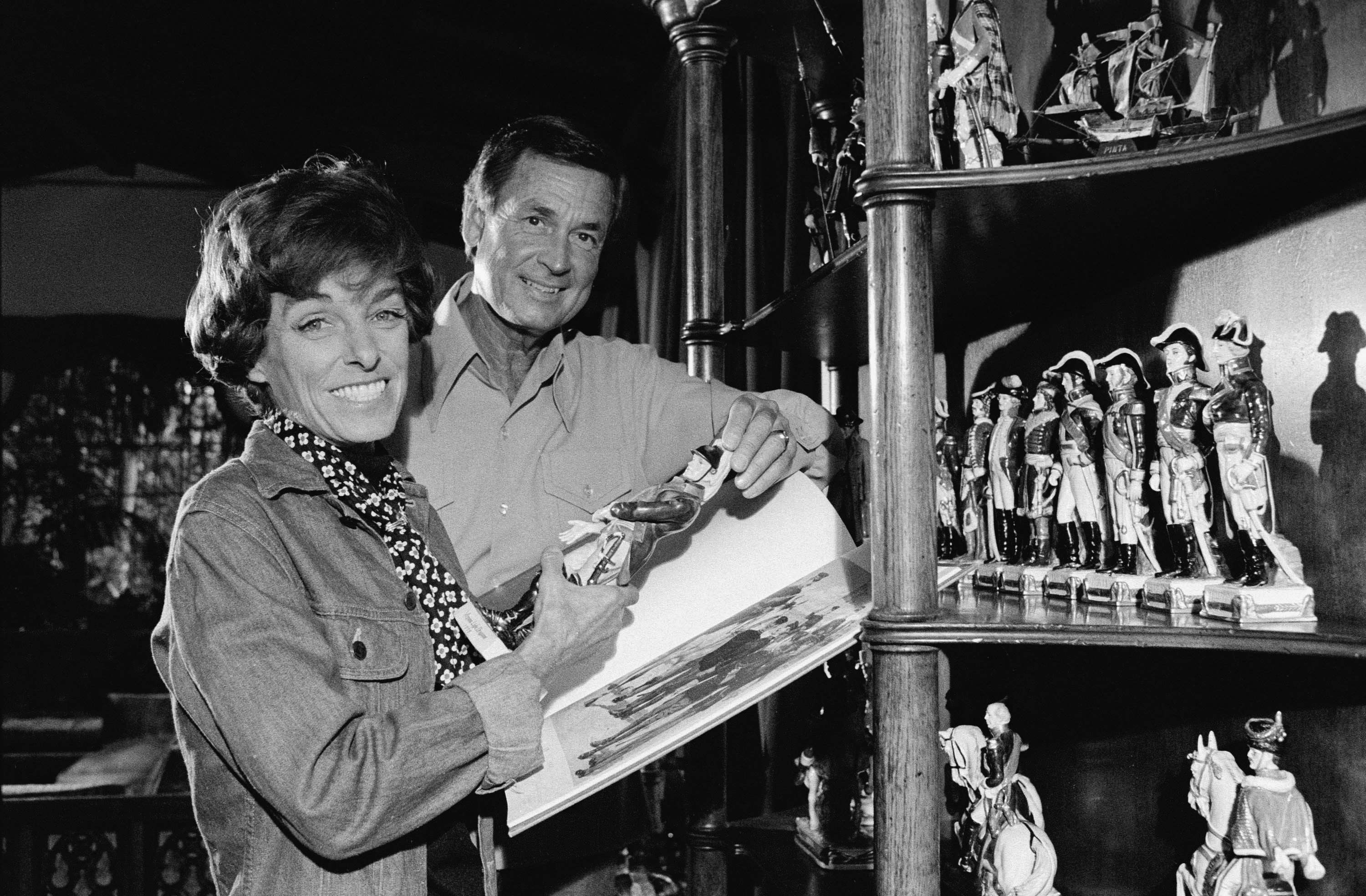 Bob Barker and his wife Dorothy Jo show off part of their extensive collection of military-themed ceramic figurine on November 4, 1977 | Source: Getty Images
He was 21 at the time, and Dorothy was 20. Without further ado, the lovebirds eloped and tied the knot in St. Louis. During the early years of Bob and Dorothy's marriage, the couple struggled to make ends meet.
He studied at Drury College in Springfield and also managed to get employment at a radio station. Bob worked as a radio host and deejay, and through it all, his wife stayed supportive.
Dorothy's unwavering support came in handy when Bob got an emcee job by chance. He had handled it well despite not being vast in that field, and she urged him to pursue a career in emceeing.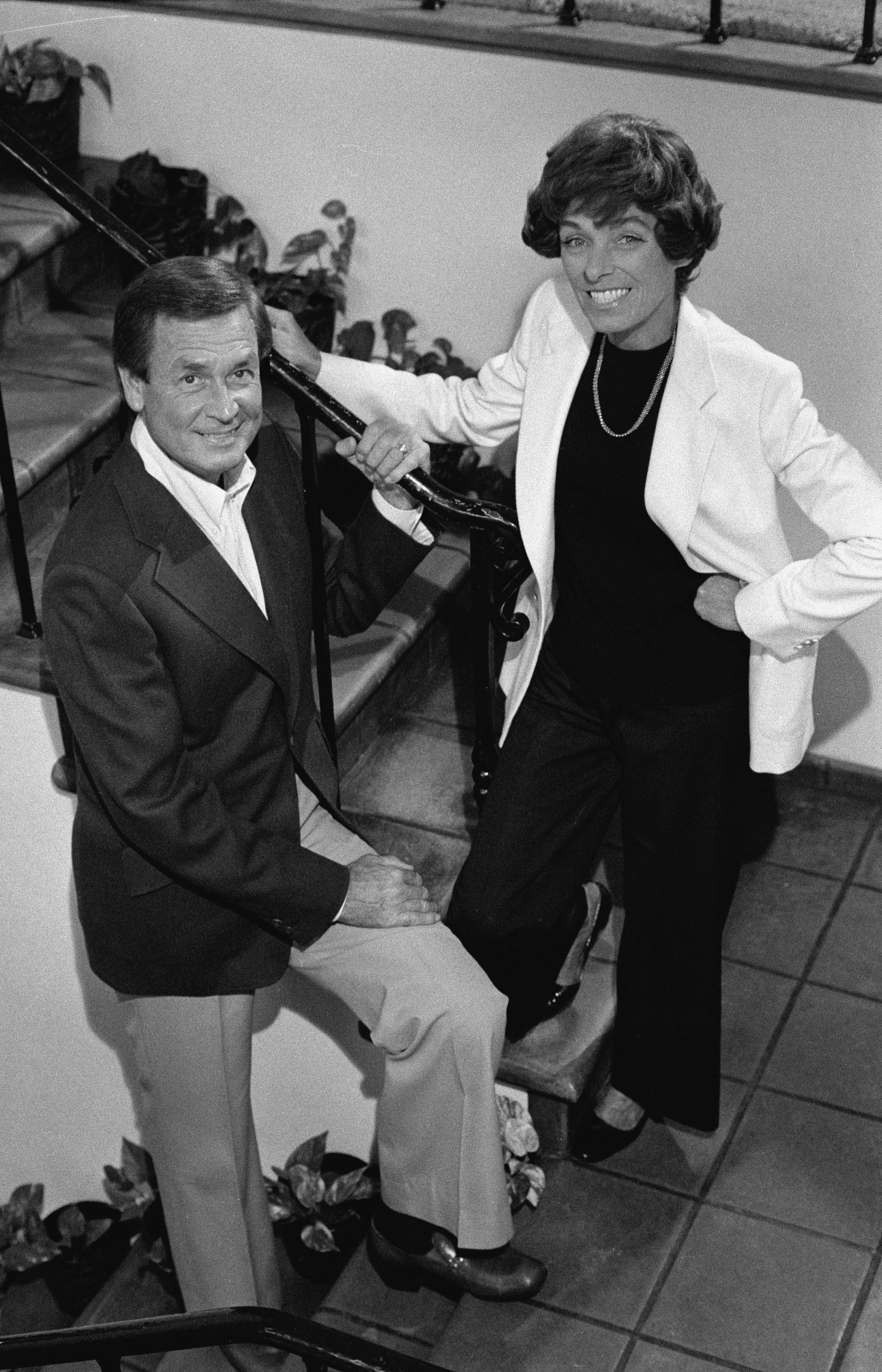 Bob Barker and his wife, Dorothy Jo pose on the stairs of their house, on November 4, 1977 | Source: Getty Image,
This was the start of their celebrity lifestyle. Bob would go on to bag two long-running TV deals, including "Truth Or Consequences,' and "The Price Is Right." He and his wife lived in their home in Hollywood and never had kids together.
Once speaking about how their marriage endured, Dorothy mentioned that it all boiled down to love. She joked: "I love Barker, and Barker loves Barker.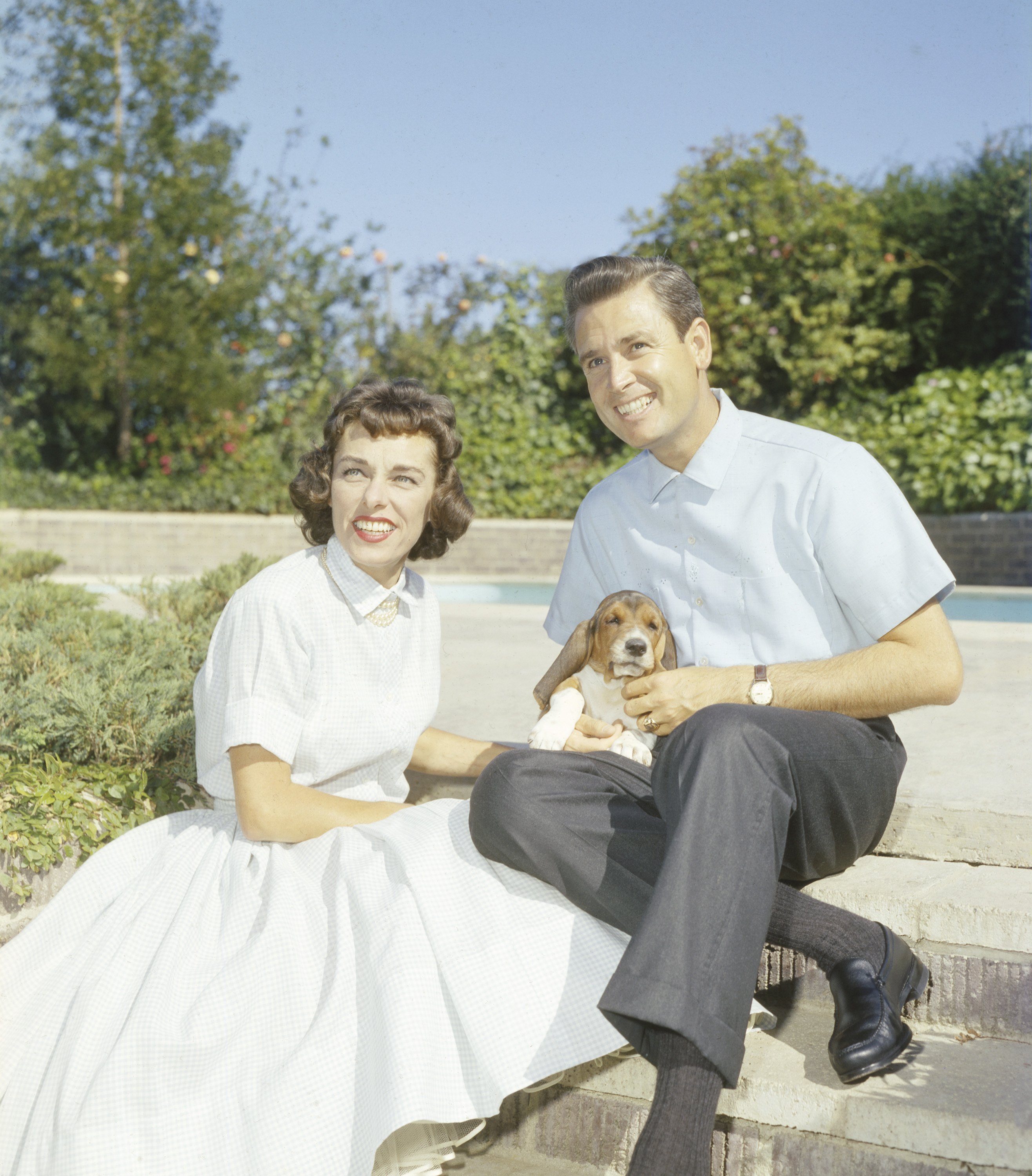 Picture of Bob Barker and his wife, Dorothy Jo Barker. | Source: Getty Images
During her lifetime, Dorothy was a chain smoker, which affected her health later in life. In 1981, she was diagnosed with lung cancer, and six months later, she passed on. Bob was greatly affected by his wife's passing, such that he fell into a deep depression,
His life took a turn, and according to pals, Bob was a different person for over two years. Finally, however, the star pulled himself out of the depressive state and channeled his energy into work.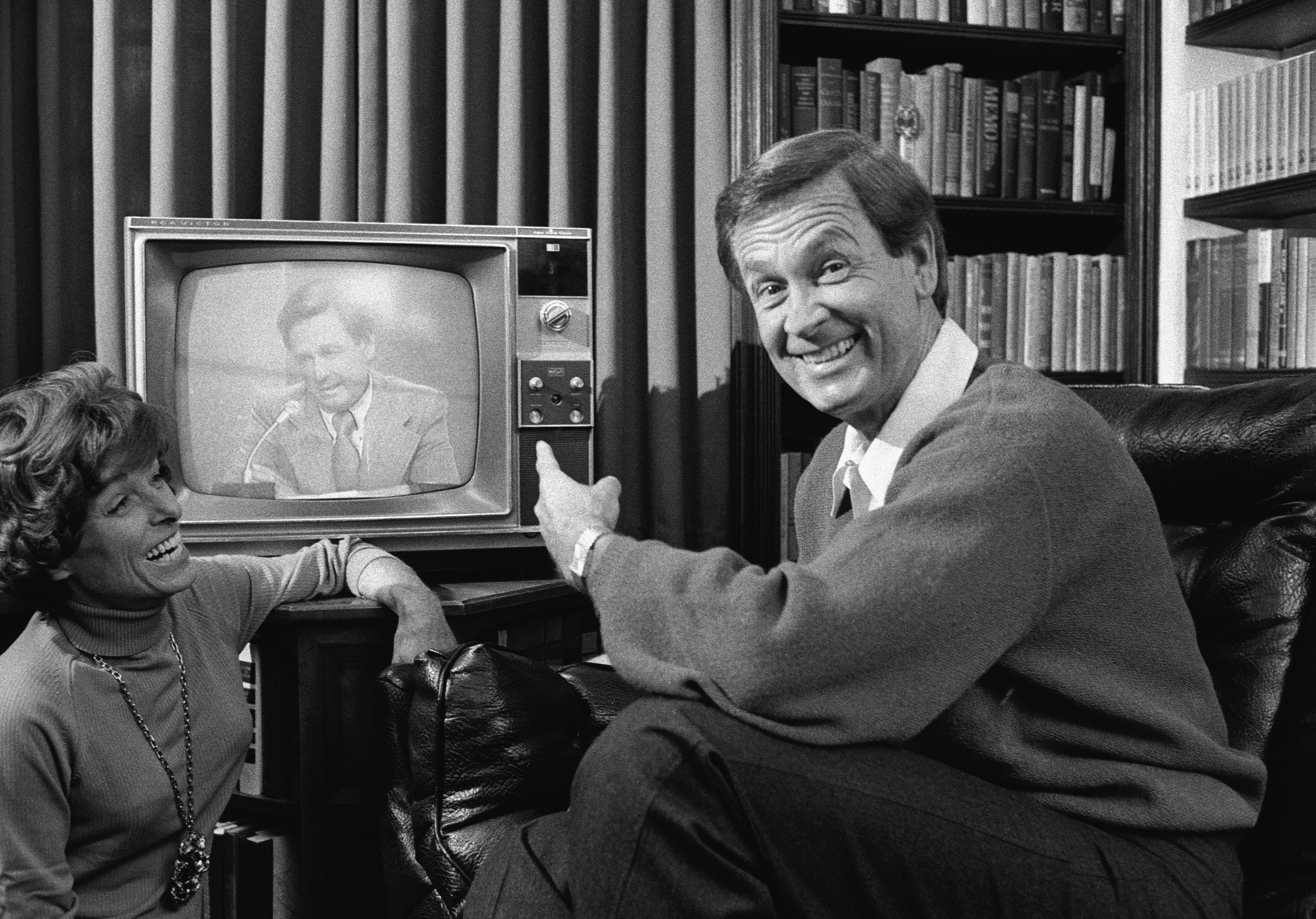 Bob Barker looks at the camera and smiles while he points to himself on a nearby television screen as his wife Dorothy Jo Barker looks on and laughs, on November 4, 1977. | Source: Getty Images
The actor stated that he just tried to stay busy. Bob became invested in animal-right activism. At one point, he was so into activism that he quit his job as anchor of the Miss Universe and Miss USA pageants.
Bob had kicked against the use of fur coats as prizes on the shows. In 1998, the star expressed his dissatisfaction with "Dr. Quinn, Medicine Woman," noting the inappropriate treatment of the horses in the TV show.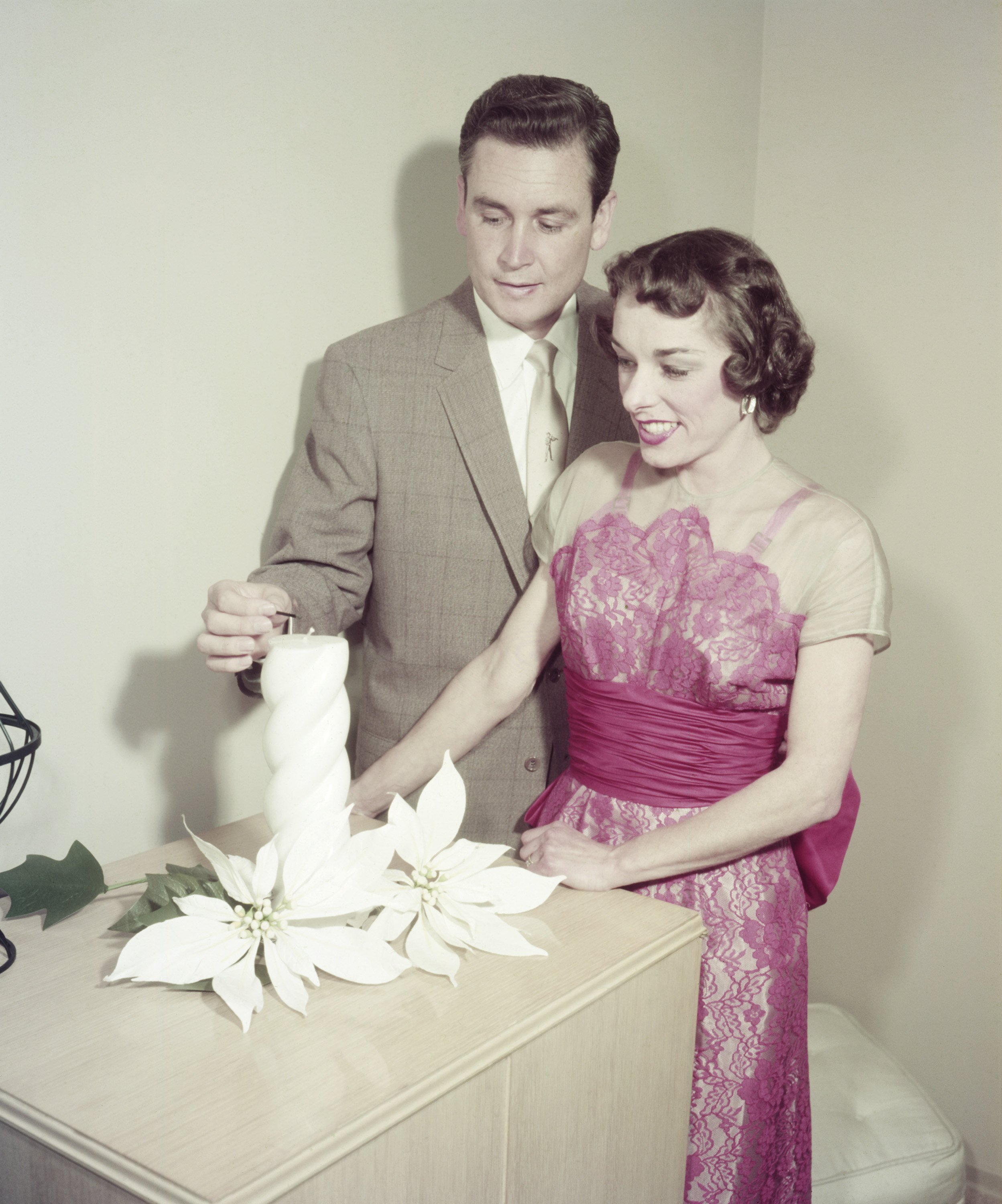 Picture of Bob Barker and his wife, Dorothy Jo Barker. | Source: Getty Images
Bob also witnessed a turnaround in his personal life, particularly regarding health. He quit smoking and became a vegetarian. The award-winning host also stopped dyeing his hair.
LIFE AFTER DOROTHY'S DEATH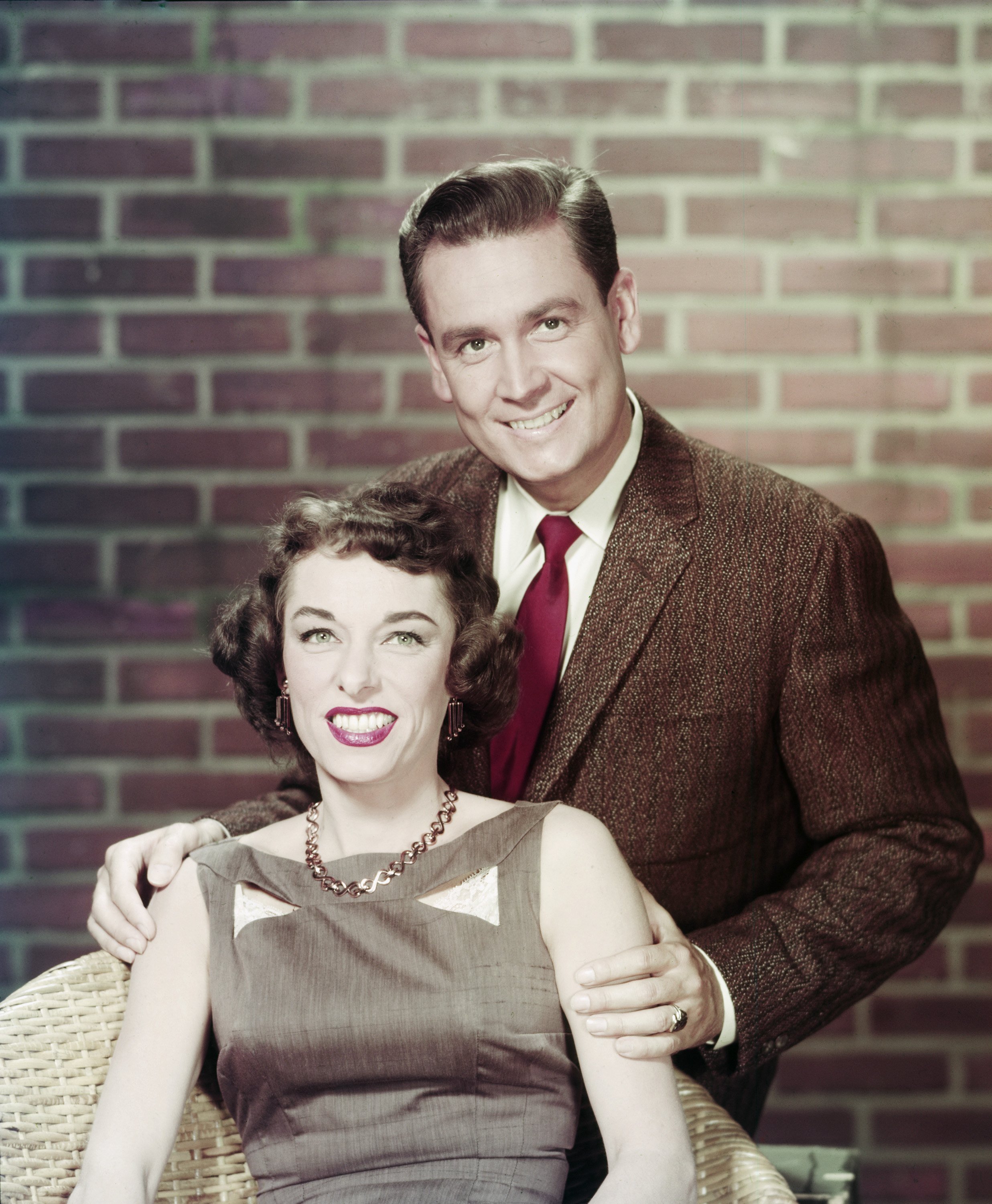 Picture of Bob Barker and his wife Dorothy Jo Barker | Source: Getty Images
Life after Dorothy's passing meant Bob was not ready to walk down the aisle again. The star was vocal many times during interviews, where he would mention that he did not want to get married again.
His marriage with Dorothy lasted 37 years, and after it ended, Bob established that she was the love of his life. He would often get marriage offers from the ladies he was involved with, but Bob knew nothing could come of it. He shared:
"I'll never marry again. Dorothy Jo was the love of my life."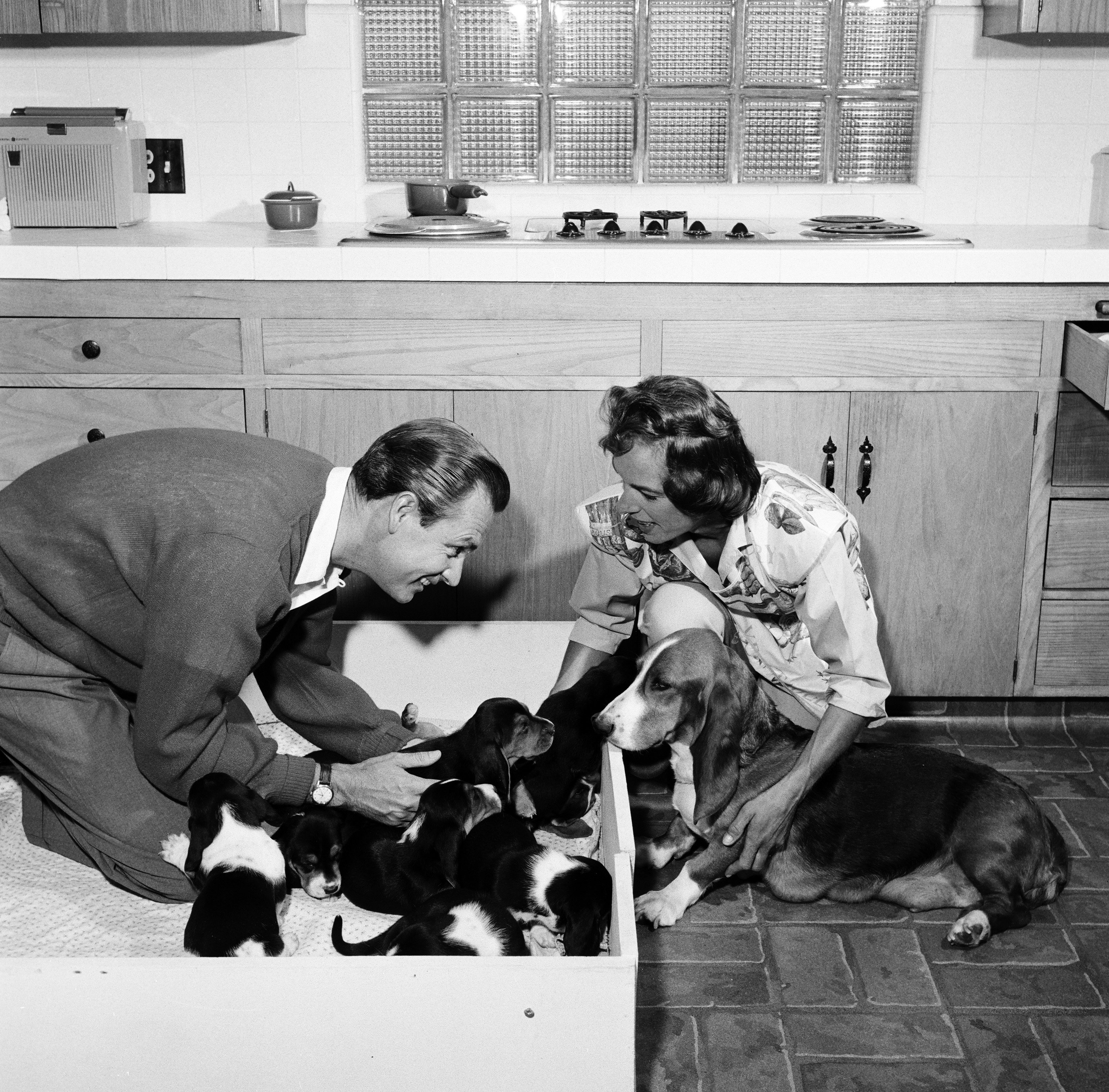 Picture of Bob Barker and his wife Dorothy Jo Barker | Source: Getty Images
The star, however, once clarified in an interview that he was sexually active and did not have "to settle for conceratatina intimacy." Despite having his pick of loves, Bob never stopped weaning Dorothy's diamond ring.
He once shared that he and Dorothy spent so many years together that they became "wrapped up in each other." According to the now98-year-old, this made him not want to be married again.
BOB WAS INVOLVED WITH DIAN PARKINSON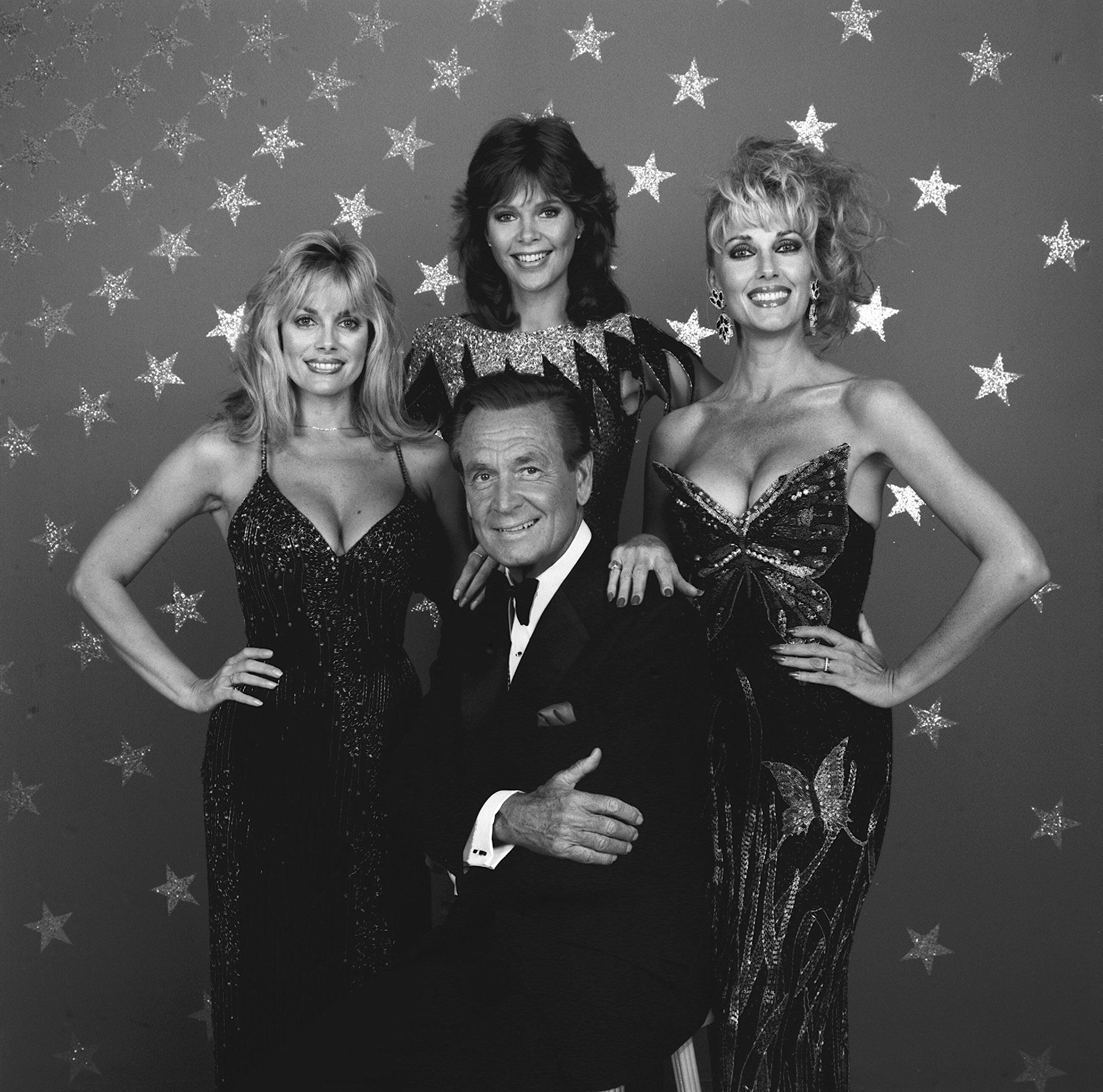 THE PRICE IS RIGHT host Bob Barker surrounded by the game show models, on July 1, 1986 | Source: Getty Images
Eight years after Dorothy's death, Bob started a steamy romance with Dian Parkinson, one of the models on "The Price Is Right." According to him, Parkinson had made the first move.
The model, who was 21 years younger, reportedly told Bob he was "always straitlaced' and needed "some hanky-panky" in his life. So the relationship kicked off, and by 1991, the duo was done.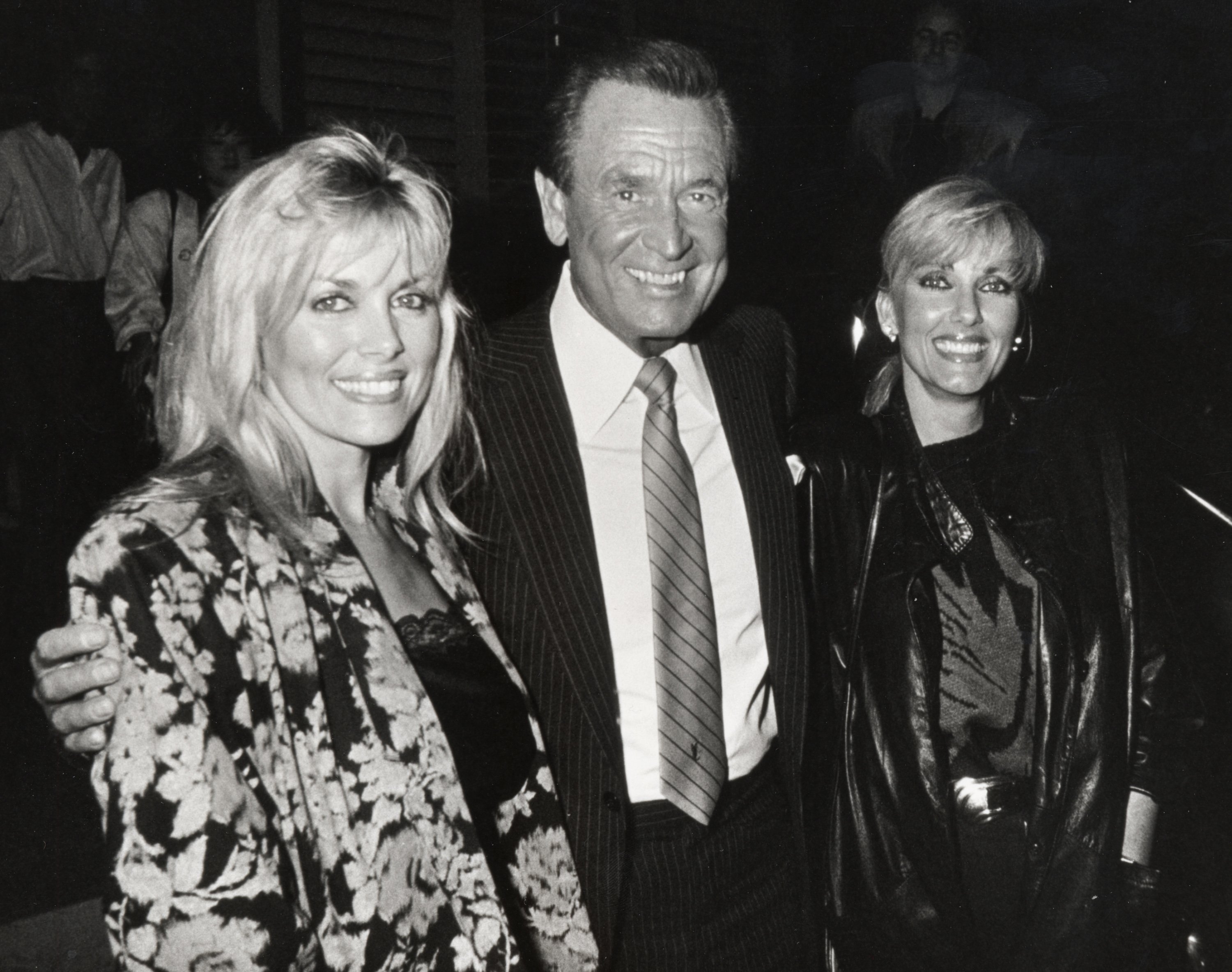 Bob Barker, Dian Parkinson, and Janice Pennington during Bob Barker and Friends Sighting at Nicky Blair's Restaurant - November 11, 1986 at Nicky Blair's Restaurant in Hollywood, California | Source: Getty Images
Bob would later become aware of how Parkinson used him to get popularity and more screen time on set. One year after she left the show, the young lady sued Bob and charged him with sexual harassment.
She told the court that she agreed to sleep with him so she would not lose her job. At the time, Bob called a press conference and vehemently denied Parkinson's claims.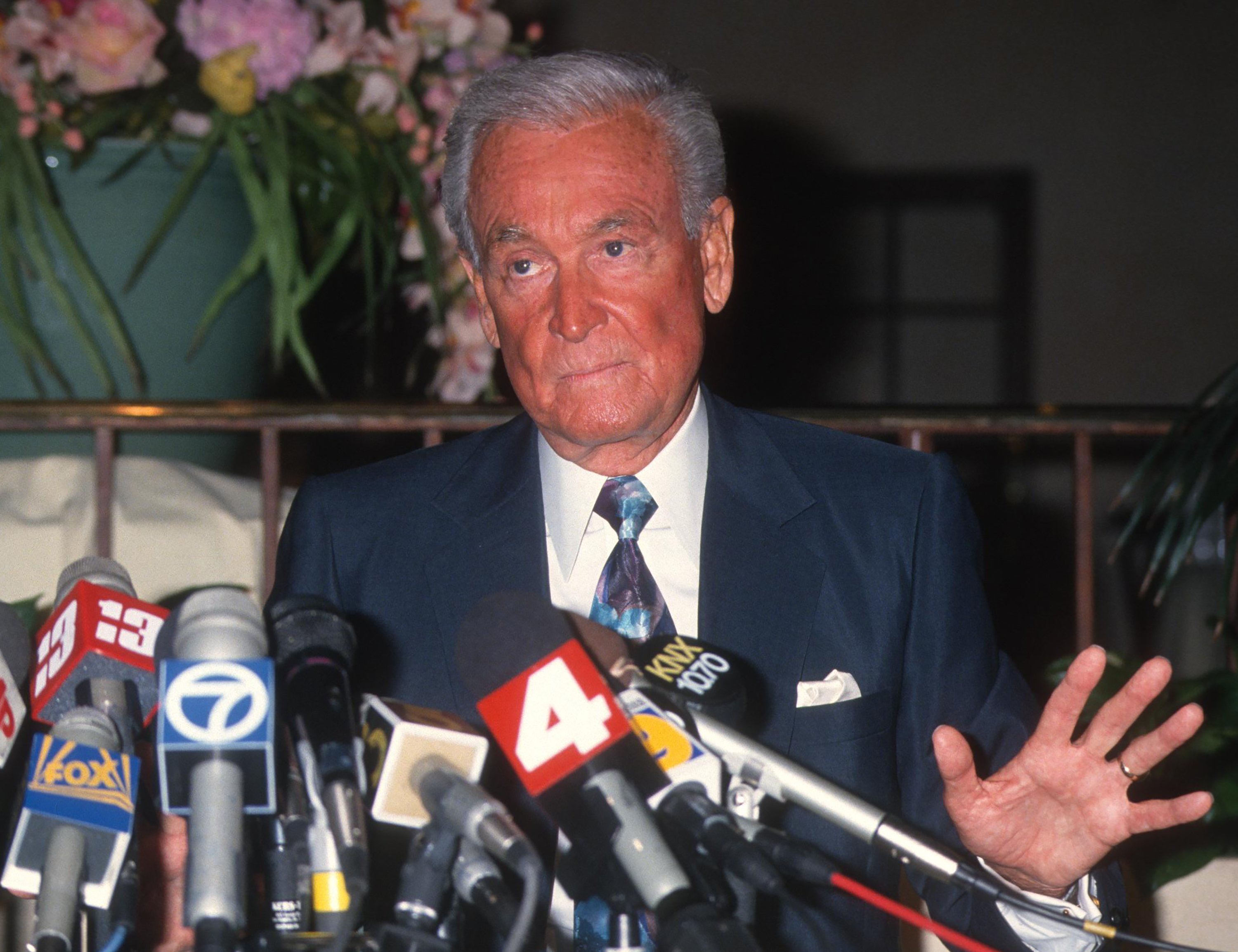 Bob Barker attends Press Conference Regarding Lawsuit at Ma Maison Hotel in West Hollywood, California on June 8, 1994. | Source: Getty Images
One year after the $8 million lawsuit, Parkinson withdrew, citing the lack of emotional endurance to follow through. She also noted that she had no financial backing to keep up with the lawsuit.
At another time, Parkinson shared that her doctor advised against continuing the lawsuit due to her failing health. On the other hand, Bob felt she had no case, as he noted that his only regret was ever meeting her.
BOB CHOSE NOT TO DATE SERIOUSLY ANYMORE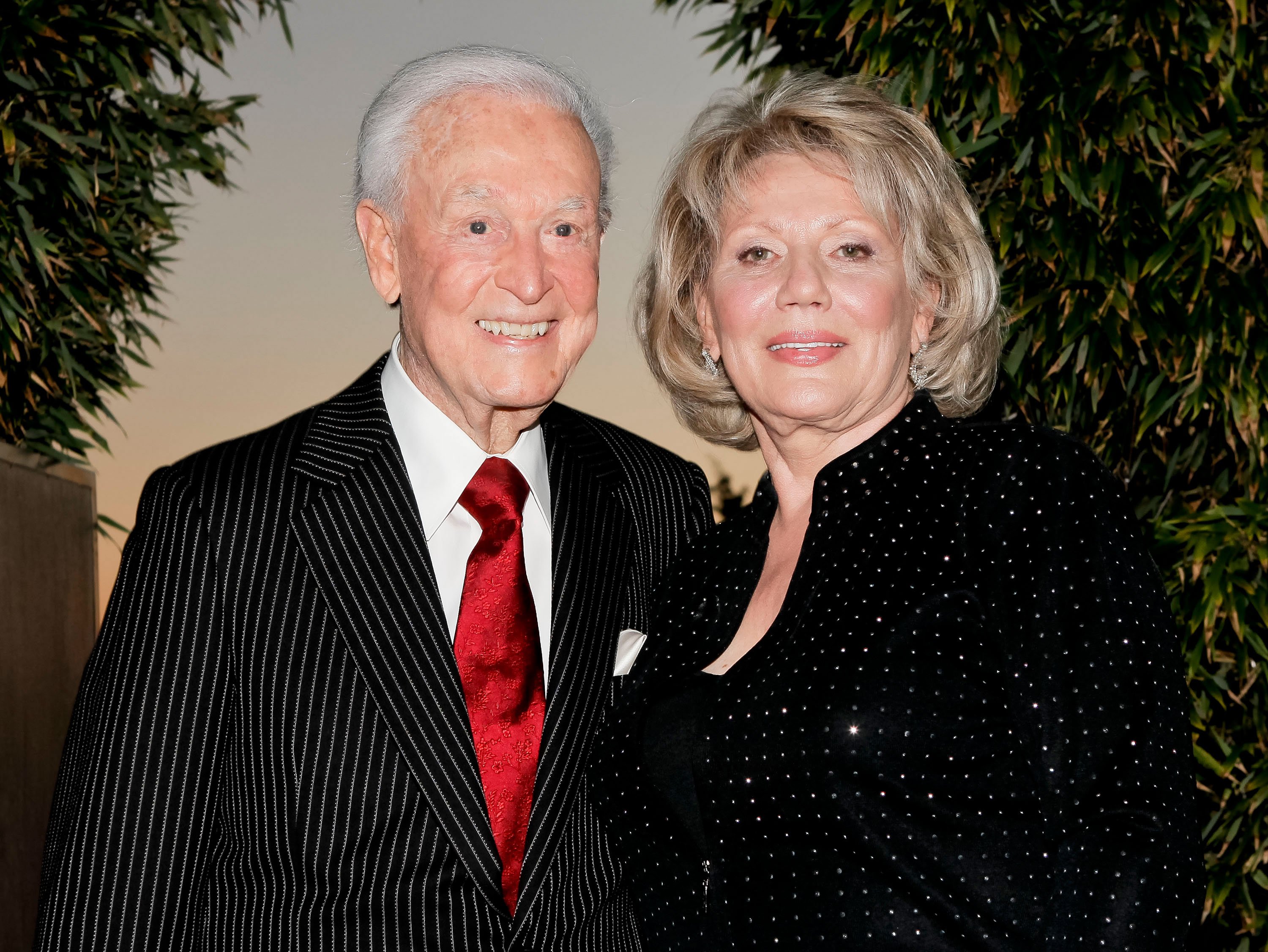 Bob Barker and Nancy Burnet attend the Animal Defenders International gala on October 13, 2012 in Hollywood, California | Source: Getty Images
After the dust settled on Parkinson's lawsuit, Bob decided he was done with the dating pool. Instead, he lived alone in the 15-room Spanish-style home that he owned with Dorothy but occasionally dated.
However, his most notable on-and-off relationship was with another animal-rights activist, Nancy Burnet. Like Bob, Burnet was not so inclined towards a serious relationship as she once mentioned that she was dedicated to her job as an activist.
Please fill in your e-mail so we can share with you our top stories!