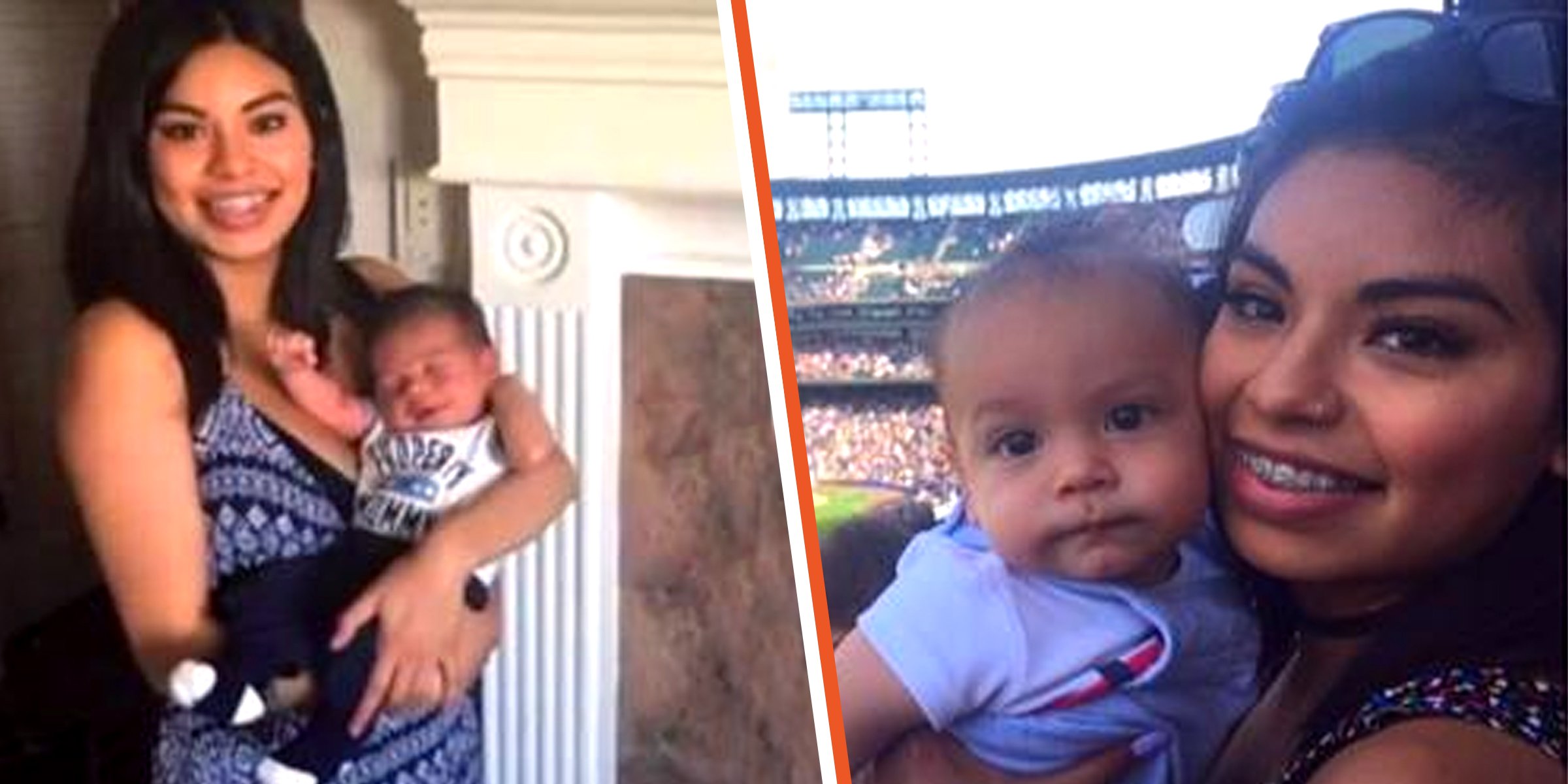 Facebook / Goalcast
Woman Is Fired from Her Job for Being Pregnant, Later Fights Back the Company
A woman fired for being pregnant was floored after losing her only job. But she didn't take the firing lightly and decided to fight back, making it to the headlines for what she did next.
The worst thing to happen to a working pregnant woman would be losing her job. What would you do if it happened to you? One pregnant woman decided not to keep quiet, and what she did after her boss fired her is solid proof that people have zero tolerance for workplace discrimination.
In January 2017, Jennifer Rodriguez walked into her new office, Denver-based Bendinelli Law Firm, as their legal assistant. She was excited about landing the job there, but her joy was cut short when she was shown the door 10 days later when she disclosed her pregnancy.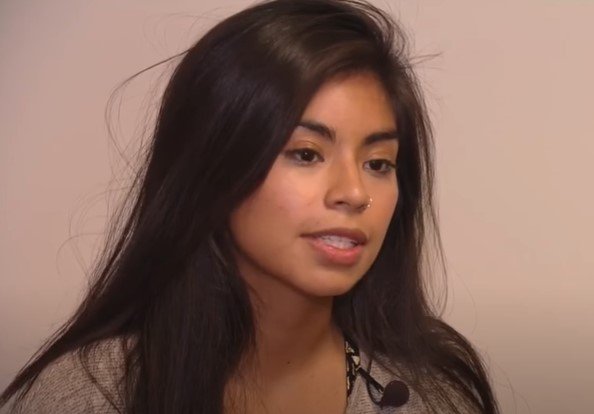 Jennifer Rodriguez | Source: YouTube / CBS Denver
A BREADWINNING JOB AT STAKE
Rodriguez's only source of income was this job. So, when the law firm hired her, she decided to use it to her fullest potential and pave the way for a great pregnancy and childbirth.
However, the media quickly hurled another question at Bendinelli, asking for an explanation for why Rodriguez was booted out.
However, the mum-to-be's career landed on a cliff when she informed the law firm about her pregnancy ten days later. Rodriguez was in her third trimester, and she assumed her bump would be evidence that she was pregnant.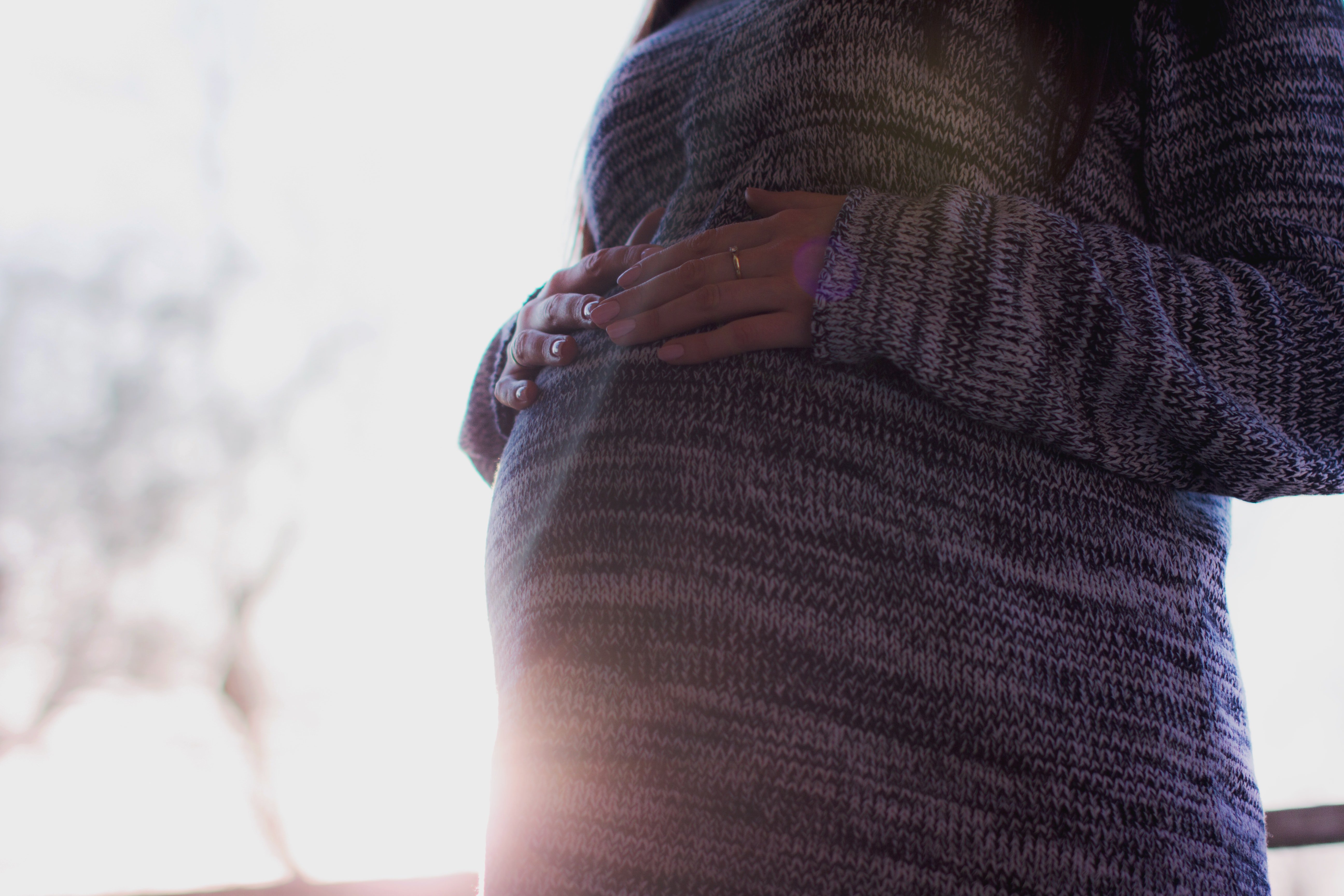 Pregnant woman placing her hands on her baby bump. | Source: Unsplash
But when she returned to the office the next day, she was fired for poor job performance. The jolting words of "We no longer need your services" terrified Rodriguez.
She feared her future was at stake and was clueless about what she would do next. Poor Rodriguez was crushed, but soon, she connected the dots and mustered herself to fight for her rights.
She immediately contacted the U.S. Equal Employment Opportunity Commission (EEOC) and sued the company that fired her. In no time, her story amassed mass media attention, and soon, Marco Bendinelli, head of the law firm that fired Rodriguez, was contacted and asked if he regretted firing her.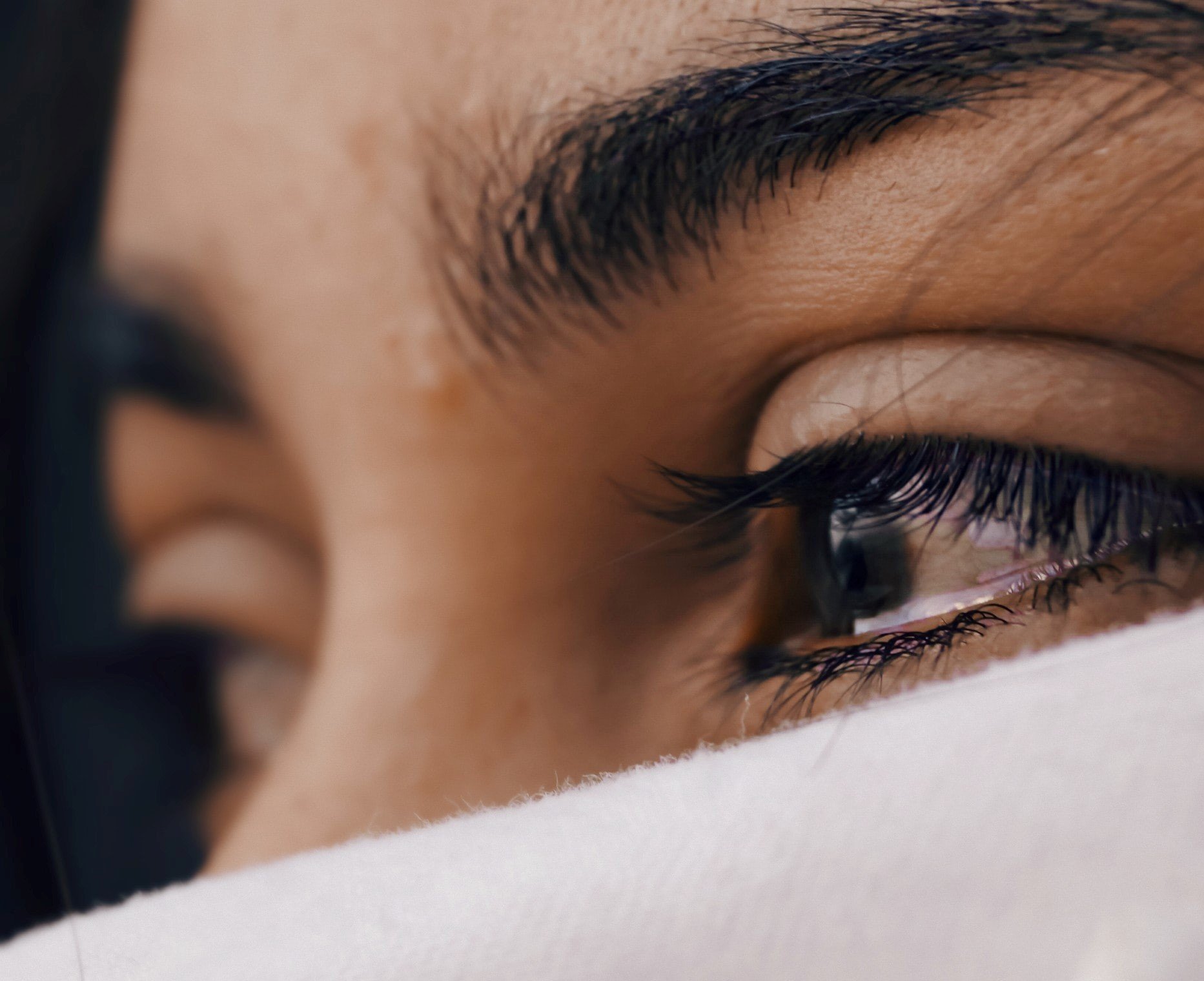 Emotional woman crying | Source: Unsplash
Unsurprisingly, the Denver personal injury lawyer refused to take any blame. "Based on the consequences I faced, yes. But only based on the consequences," Bendinelli revealed and immediately jumped in self-defense, adding:
"The characterization that we are pregnancy unfavorable is a blatant mischaracterization."
However, the media quickly hurled another question at Bendinelli, asking for an explanation for why Rodriguez was booted out. Although Marco Bendinelli cited "job performance" as the reason for ousting the pregnant woman and denied going into details, more shocking facts surfaced when EEOC probed later.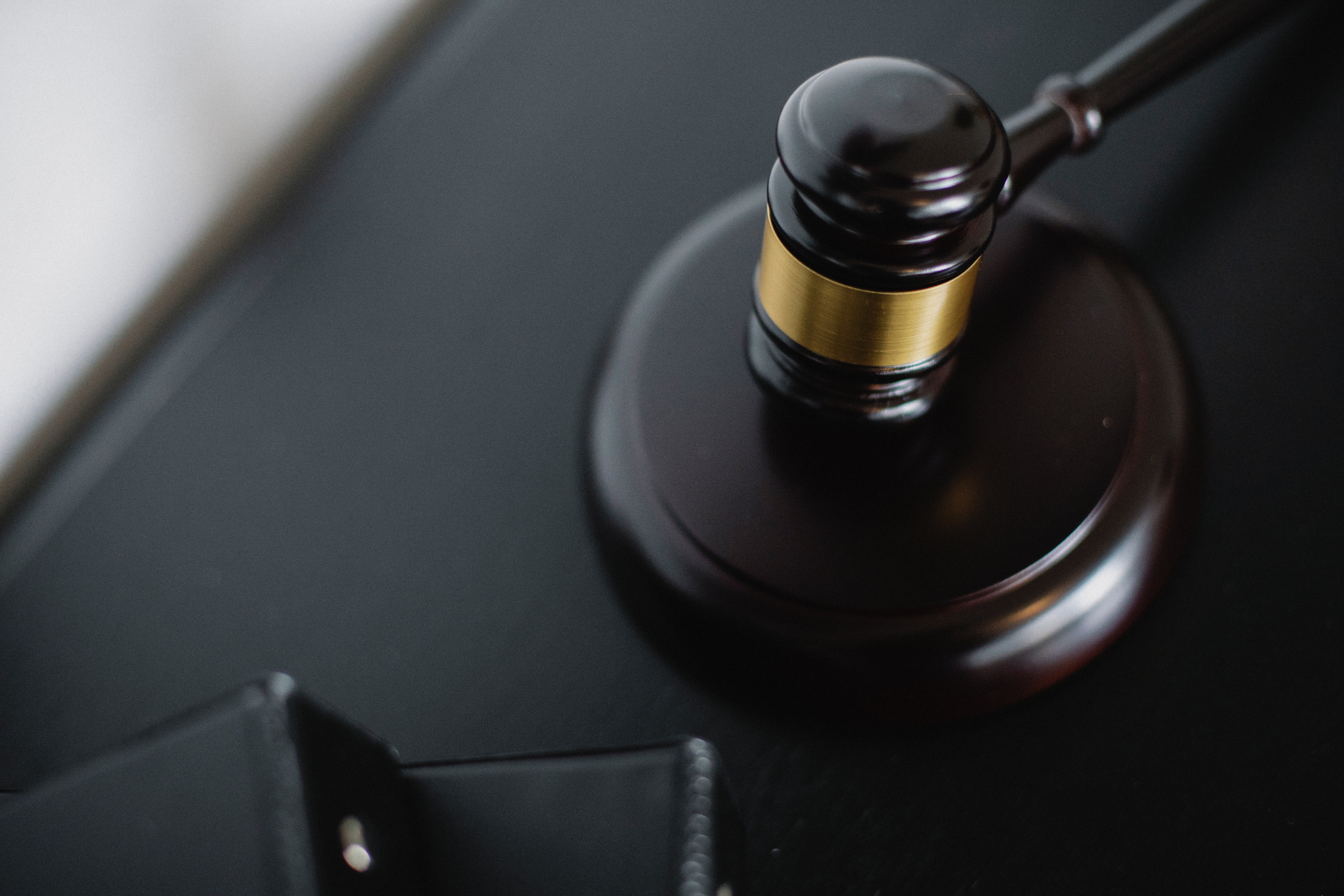 Courtroom | Source: Pexels
AN UNLAWFUL CASE OF WORKPLACE DISCRIMINATION
Reportedly, in the court documents provided shortly, Bendinelli Law Firm had mentioned that Rodriguez was laid off because she was dishonest about her pregnancy and never revealed it during the interview. The EEOC felt it was a criminal case of discrimination.
A complaint also alleged that the law firm had exposed Rodriguez to traumatizing questions like if she would "keep the baby," if she suffered any pregnancy complications, and whether she was a surrogate. Unsurprisingly, Bendinelli refuted the claims, explaining:
"She [Rodriguez] said she was 7 to 8 months pregnant. Then she said someone here said are you going to keep it? Now think about that. You can't terminate a pregnancy in the third trimester. It was preposterous."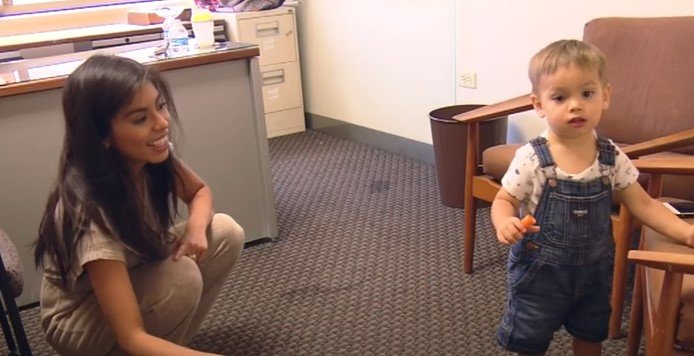 Jennifer Rodriguez with her son. | Source: YouTube / CBS Denver
As for Rodriguez, the EEOC fought in her favor, and she eventually won her lawsuit against Bendinelli Law Firm. She was awarded $30,000 in settlement, and the law firm was also ordered to undergo discrimination and sensitivity training.
The mom claimed that she had finally sought the justice she deserved, and the settlement she won was proof. Rodriguez also hoped that people facing workplace discrimination would feel motivated to step up for themselves and avoid a similar nightmare. She said:
"I really hope from this situation on that no one gets to experience what I experienced because that was really devastating for me."
Why should companies hiring workforce make sure that they are equal employment opportunity tolerant? Is it acceptable when some employers touch the sentiments of their employees and fire them unreasonably? What would you do in Rodriguez's shoes apart from suing your boss if they fired you?
Click here to read about how a man got back at his former company after discovering they still used his work after firing him for poor performance.
Please fill in your e-mail so we can share with you our top stories!