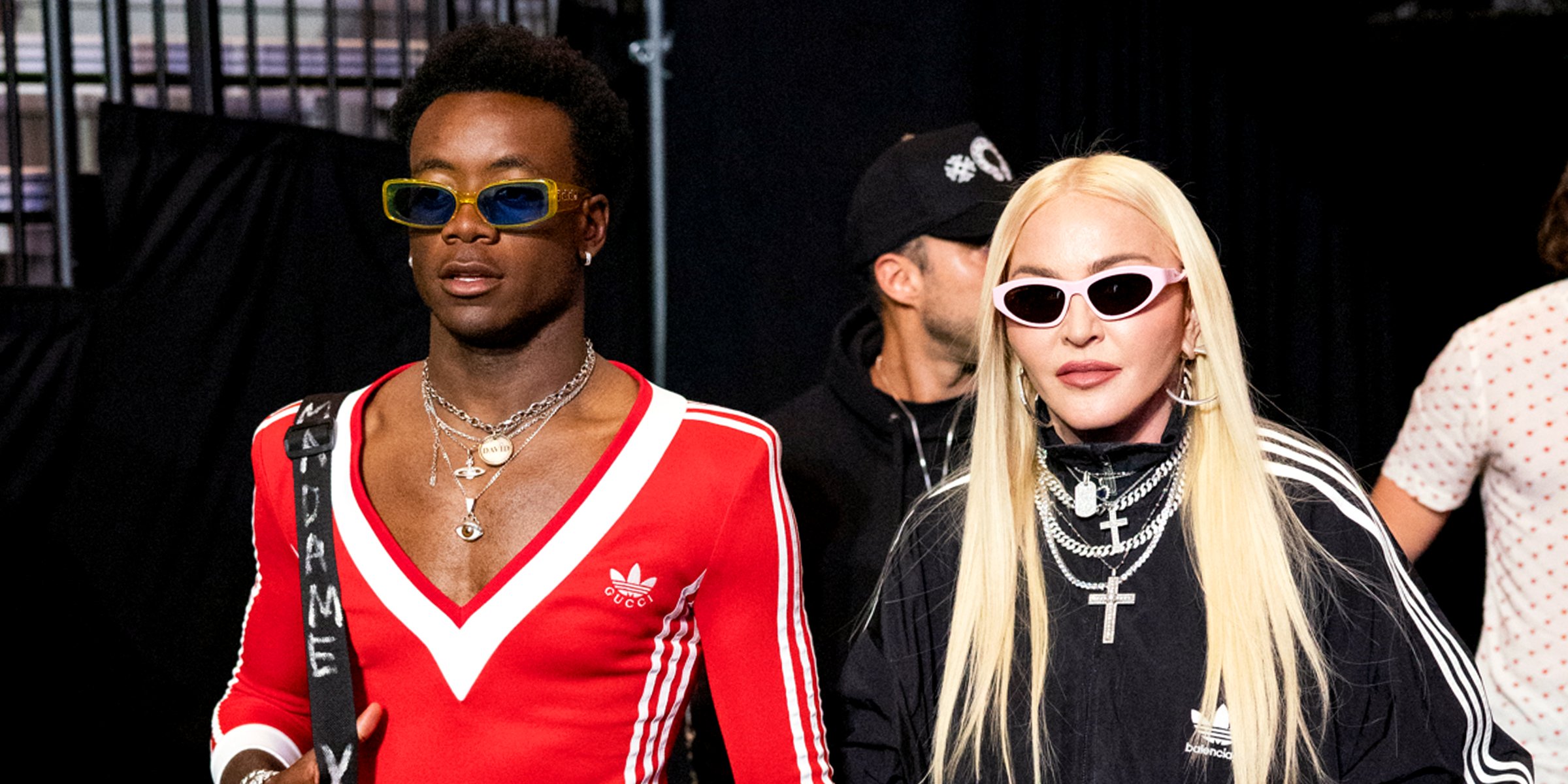 Getty Images
Madonna Has a Close Bond with Her Adopted Son David Banda - Who Is He?
Madonna and her son David Banda share a special connection. But the pop sensation had to travel halfway around the world to bring her baby home.
Madonna and her adopted son 16-year-old David Banda attended the WBA World Lightweight Championship in New York City, and he was dressed to the nines. Banda triggered nostalgia in Madonna fans with his recognizable look.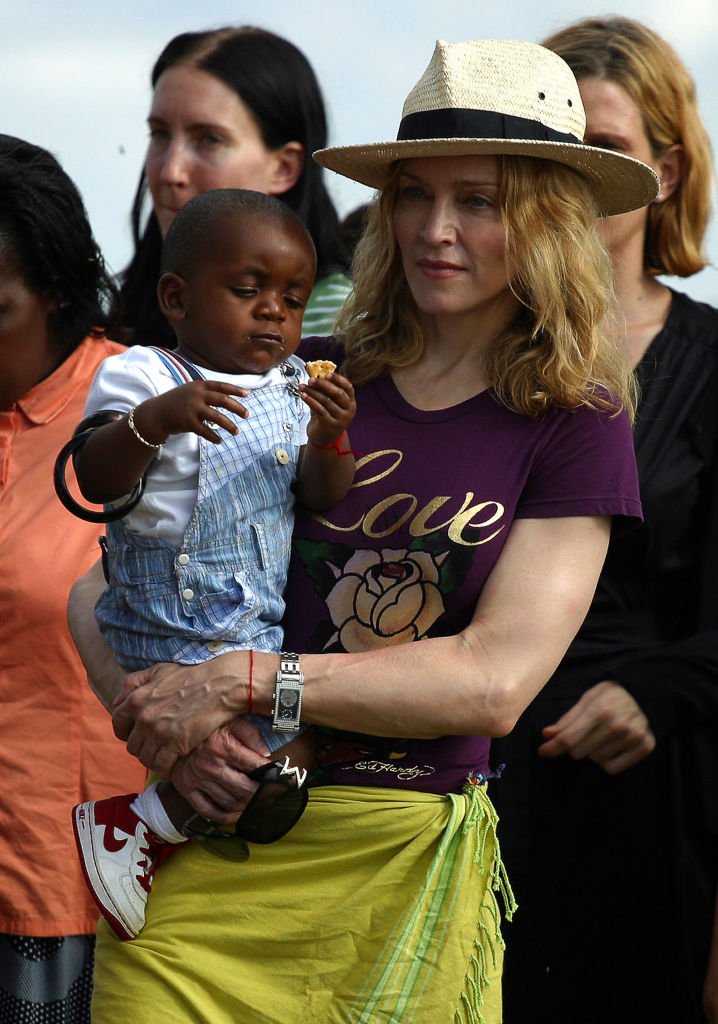 Madonna with her son David Banda in Mphandula, Malawi on 19 April 2007 | Source: Getty Images
The 16-year-old sported a dress with red and white stripes, a collaboration between Gucci and Adidas. But what caught everyone's eyes was the similarity between the outfit and the iconic one his mother donned at the premiere of "Sleepless in Seattle."
EVERYTHING WE KNOW ABOUT DAVID BANDA
In 2006, David — who loves to sing and could potentially have a future in soccer — was adopted from Malawi. Madonna and her former husband, Guy Ritchie, welcomed the 13-month-old into their family. At the time, his biological father, Yohane, said:
"My interest is in the child's best chance for health and education. It was a hard choice to make, but when it seemed likely that David would have a better life with a new family, I could not say no."
David never met his biological mother because she passed away soon after his birth. His siblings also died at an early age from infection.
When talking about her son, Madonna said David is the one she has the most in common with out of all her six kids. The mom revealed that they are both hardworking as she stated:
"What he has more than anything is focus and determination. I'm pretty sure he got it from me... I feel like he gets me; he has more of my DNA than any of my children so far. [sic]"
When she spoke about motherhood in general, the singer shared that it helps someone realize how much of a gift time is.
HOW MANY CHILDREN DOES MADONNA HAVE?
Apart from David, Madonna has three other adopted children and two biological ones. Her oldest and first biological child is 25-year-old Lourdes Maria Ciccone Leon. She's involved in her mother's clothing line and has a robust online presence.
Not much is known about her 21-year-old son Rocco Ritchie as he is a private individual. But he does spend his time with big names such as Brooklyn Beckham.
Then, there is 16-year-old Mercy James, who has a passion for skateboarding, and 9-year-old twins Estere Ciccone and Stella Ciccone.
Another famous face who has adopted children from outside the States is Angelina Jolie. Like Madonna, she has six children, three of whom are adopted.
Maddox was born in Cambodia and was taken in by "The Tomb Raider" actress at seven months old. Pax, who was born in 2004, was adopted from Vietnam at the age of 3. Born in Ethiopia, Zahara was just six months old when Jolie adopted her.
Please fill in your e-mail so we can share with you our top stories!