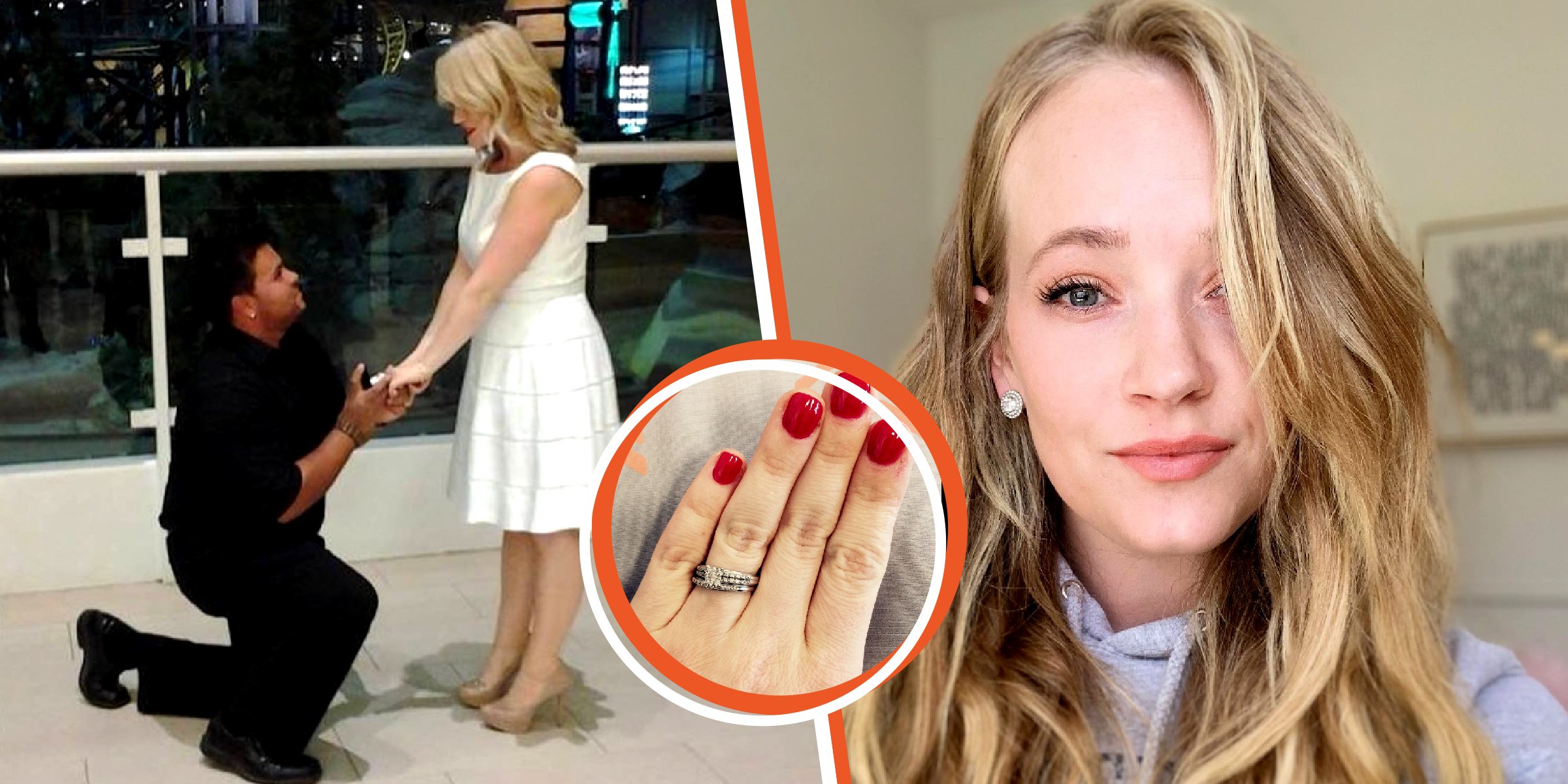 instagram.com/themrspedersen | facebook.com/the.mrs.pedersen
Window Washer Spends All His Savings to Buy a Ring, Fiancée's Family Shames Its 'Small' Size
When a woman found her prince charming in a man who worked as a window washer, she didn't let society belittle her over wearing a "small" engagement ring. She took to social media and revealed a bitter truth of today's materialistic society.
What's success for you? It's common to see people base their definition of success on material things like money, cars, clothes, and accessories, while others might relate success to feelings, intellect, or knowledge.
No matter what your definition of success is, people around you will judge you based on their definition. If your accomplishments don't meet their success criteria, they will consider you a failure and look down on you. The woman in today's story was judged by her family over something as little as an engagement ring.
Defying all odds, the Minnesota-based single mother, Rachel Pedersen, redefined success after falling in love with a window washer. It all started when her best friend set her up with Poul Pederson in 2013.
Rachel and Poul went on a date, not knowing they would soon get married. It was love at first sight for both parties when they chatted and laughed all night in Minnesota's Perkin's diner.
Soon after her wedding, friends and family started commenting on Rachel's engagement ring, telling her it was too small.
It felt like they were meant to be together. Time flew by quickly during their date night, and it didn't feel like they were meeting each other for the first time. Rachel and Poul instantly connected.
A week after their first date, Poul told Rachel that he was head over heels in love with her. To his surprise, Rachel had the same feelings for him. She recalled:
"We couldn't stop dreaming of our future, so excited to have a baby, buy a house, and fall asleep together every night."
At first, the couple decided to wait for six months before tying the knot so "people didn't think they were crazy." Soon, they realized they couldn't stay apart and decided to get married 13 days after their first meeting.
While planning their wedding, neither Rachel nor Poul talked about their engagement ring. Rachel said she hadn't even thought about the ring until Poul surprised her by getting down on his knees before the ceremony. She recounted:
"I had no idea he was going to propose on one knee… Or even that he bought me a ring!"
Rachel was over the moon when Poul slid the "small" diamond ring on her finger that he had bought after "draining his savings." However, her friends and family weren't pleased after looking at the ring.
Soon after her wedding, friends and family started commenting on Rachel's engagement ring, telling her it was too small. One person said, "You could wear a bigger ring for important events, so people don't think you're not successful."
Meanwhile, some people asked her when she would get an "upgrade" on her ring. All those comments and questions made Rachel wonder how a mere metal band can define a person's success. She said:
"To me, a ring is just a token. It tells a story. But a ring symbolizes marriage. It doesn't define a marriage."
Rachel turned to social media to respond to the people who kept belittling her because of her ring even years after her marriage. She said her engagement ring reminded her of her "make you sick" love story, and she felt content wearing it despite its small size. She said:
"I say small only because it pales in comparison with how big his love is, even now, after years of marriage."
The couple welcomed their daughter soon after marriage and were happily living together. Poul had left his window cleaning job and had joined Mini Cooper as a service advisor.
After Rachel posted her story on Instagram and Facebook, many women said they could relate to it. Rachel said it felt "rewarding" to see other women agree with her.
Rachel also said she had no plans of upgrading her ring even though she liked wearing diamond rings like other women. She felt proud looking at her ring because it was proof of the strong bond she shared with her husband.
Rachel and Poul's love story teaches us that material things aren't necessary to sustain a marriage. For some people, love and care are enough to live happily with their spouses.
Click here to read another story about a woman who made a promise to her dying husband and gave birth to his twins three years after his death.
Please fill in your e-mail so we can share with you our top stories!