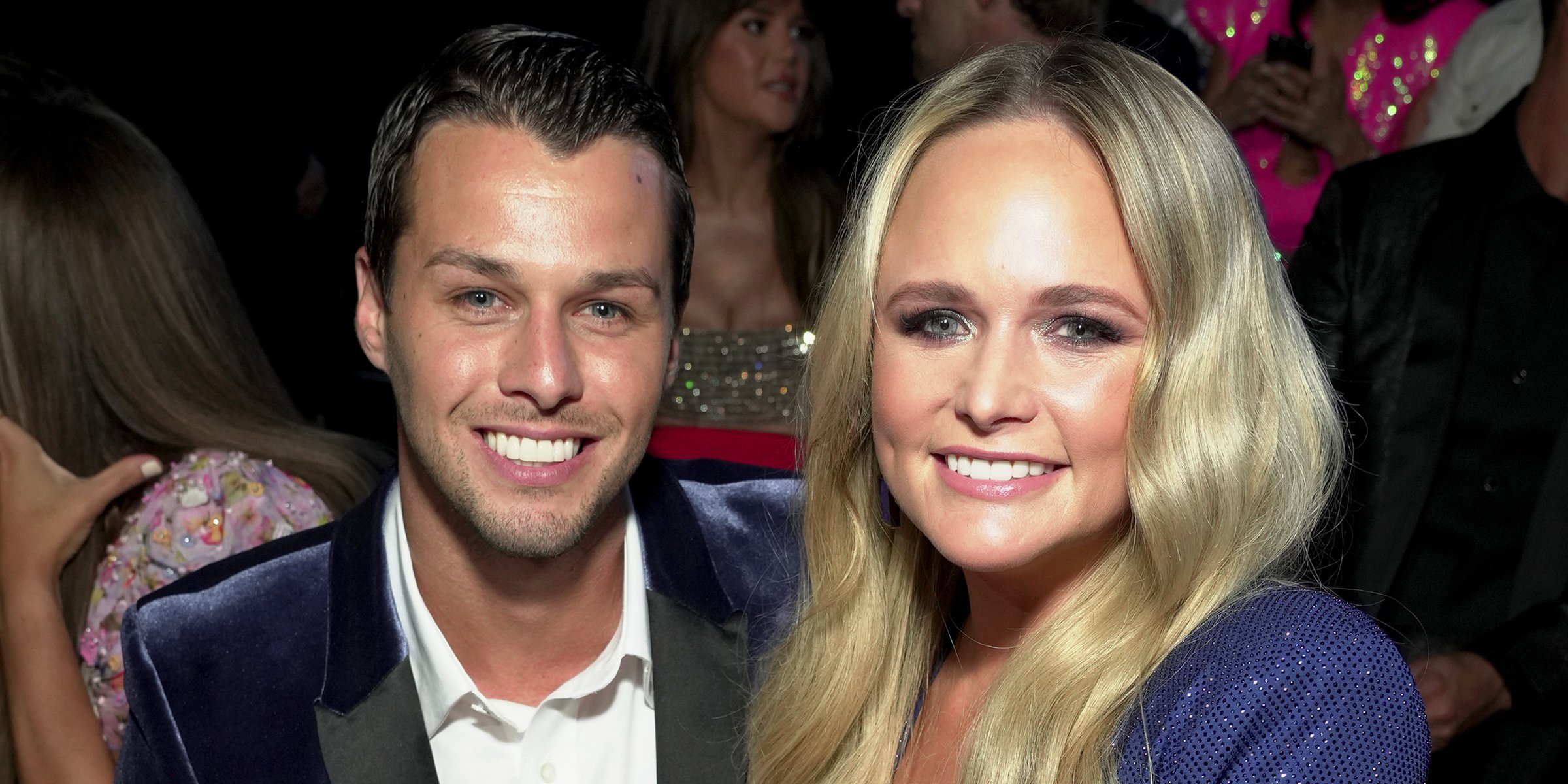 Getty Images
Who Is Miranda Lambert's Husband? All about Brendan McLoughlin, the NYPD Officer Who Stole the Singer's Heart
Miranda Lambert's husband, Brendan McLoughlin, whom she secretly married, is a retired New York Police Department officer. Here's everything you need to know about the man who stole the country singer's heart.
On June 8, 2022, Miranda Lambert made jaws drop when she attended the 2022 TIME100 Gala, which was a big night in her career. TIME recognized the "If I Was a Cowboy" singer as one of their year's innovators.
The "Actin' Up" singer exuded the old Hollywood glamour vibe on the red carpet for the event. To celebrate, she stepped out with her husband, Brendan McLoughlin, who kept things classic in a black tux and bow tie.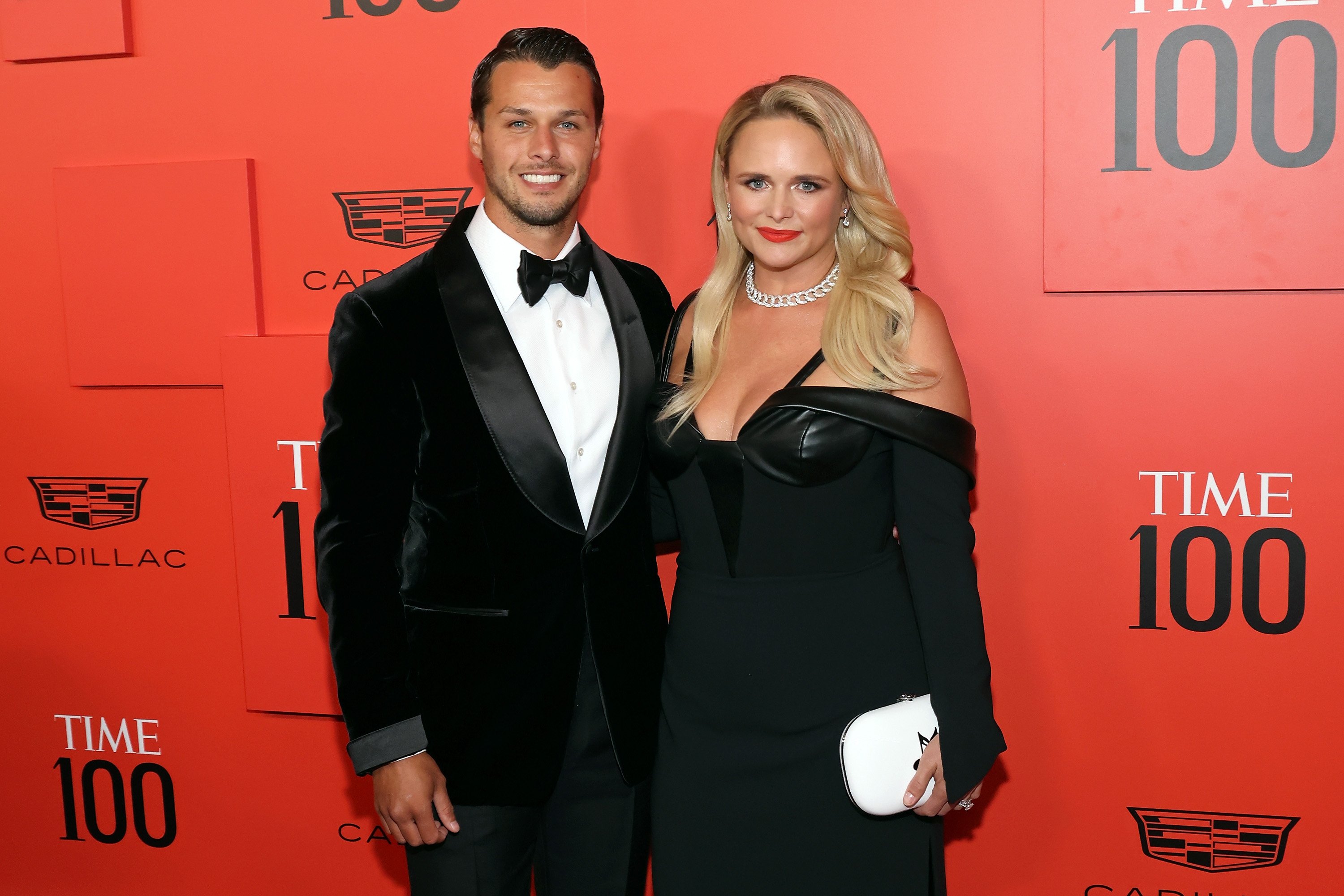 Brendan McLoughlin and Miranda Lambert at the 2022 Time 100 Gala on June 8, 2022. | Source: Getty Images
During the red carpet interview, Lambert, a country music singer for over two decades, who had a lot to celebrate, said:
"It's a huge honor. It's a huge deal for me. I was actually shocked, but I'm so thankful to be part of this and just to know that all the work I've done over the last 20 years in this industry has gotten me here."
Not only did she show up to celebrate, but Lambert, who was also glad that she was using her music to do some change for good, also performed "Actin' Up" and "Tin Man."
WHO IS BRENDAN MCLOUGHLIN?
McLoughlin, from Staten Island, was born and raised in New York before moving to Nashville. The animal lover was an aspiring model in 2011 and had briefly attended nursing school.
He is a former New York Police Department officer who was honored in March 2018 for stopping a bank robbery in progress. Besides being Lambert's travel companion, McLoughlin is also the father to a son he had with his ex Kaihla Rettinger.
HOW DID MIRANDA LAMBERT MEET BRENDAN MCLOUGHLIN?
Lambert and McLoughlin met when he was still working as an NYPD officer. On November 2, 2018, the country singer and her band, the Pistol Annies, had a performance on "Good Morning America."
McLoughlin was one of the securities working crowd control, and her girlfriends saw him and knew he was suitable for Lambert. Hence, they collaborated with her security and invited McLoughlin to the show behind her back.
WHEN DID MIRANDA LAMBERT AND BRENDAN MCLOUGHLIN GET MARRIED?
Three months after meeting, the couple tied the knot on January 26, 2019, and it was not a public affair. However, Lambert did not announce the news until February 16, 2019, when she posted it on her Instagram page. In her caption, she said:
"I met the love of my life. And we got hitched! My heart is full. Thank you, Brendan Mcloughlin, for loving me for... me."
Lambert decided to keep their relationship and wedding secret because her relationship, marriage, and divorce from Blake Shelton were a public spectacle. After their wedding, they have been frequently spotted around New York City and Nashville.
Shortly after Lambert and McLoughlin tied the knot, there were rumors of separation, but her representative said it was not true as the couple was together and happy. An insider said:
"I think he provides for her a state of [normalcy] that balances with her life before she became Miranda Lambert."
After their wedding, McLoughlin went on a leave of absence from work, and in February 2020, he officially retired from the force and currently serves on Lambert's security team.
DOES MIRANDA LAMBERT HAVE KIDS WITH BRENDAN MCLOUGHLIN?
While Lambert is trying to become a mom, she loves her relationship with her stepson Landon. In June 2019, Lambert said:
"I'm loving that whole phase, and I've raised a million dogs, so I feel like I've got that part of my womanly/motherly thing is full. So, this is a whole new journey. It's great. My stepson is amazing."
In 2020, a source revealed that Lambert was ready to have a baby. She and McLoughlin had decided to start trying after their third wedding anniversary.
Please fill in your e-mail so we can share with you our top stories!